Bay Window Breakfast Nook
An underutilized breakfast nook is updated with a storage bench and new furniture, transforming to the heart of one family's home.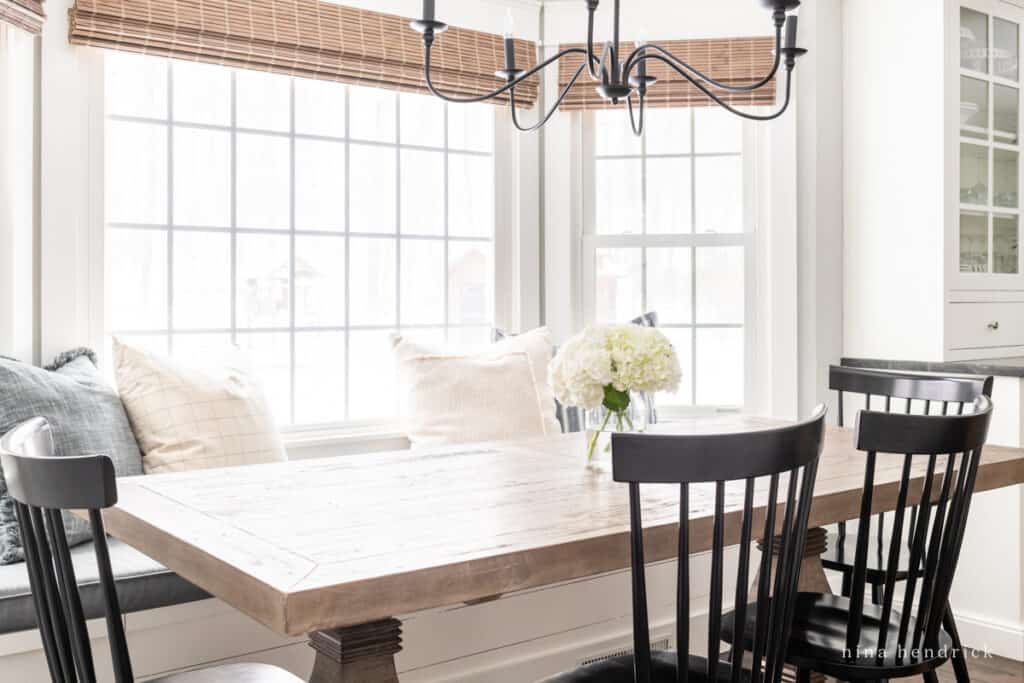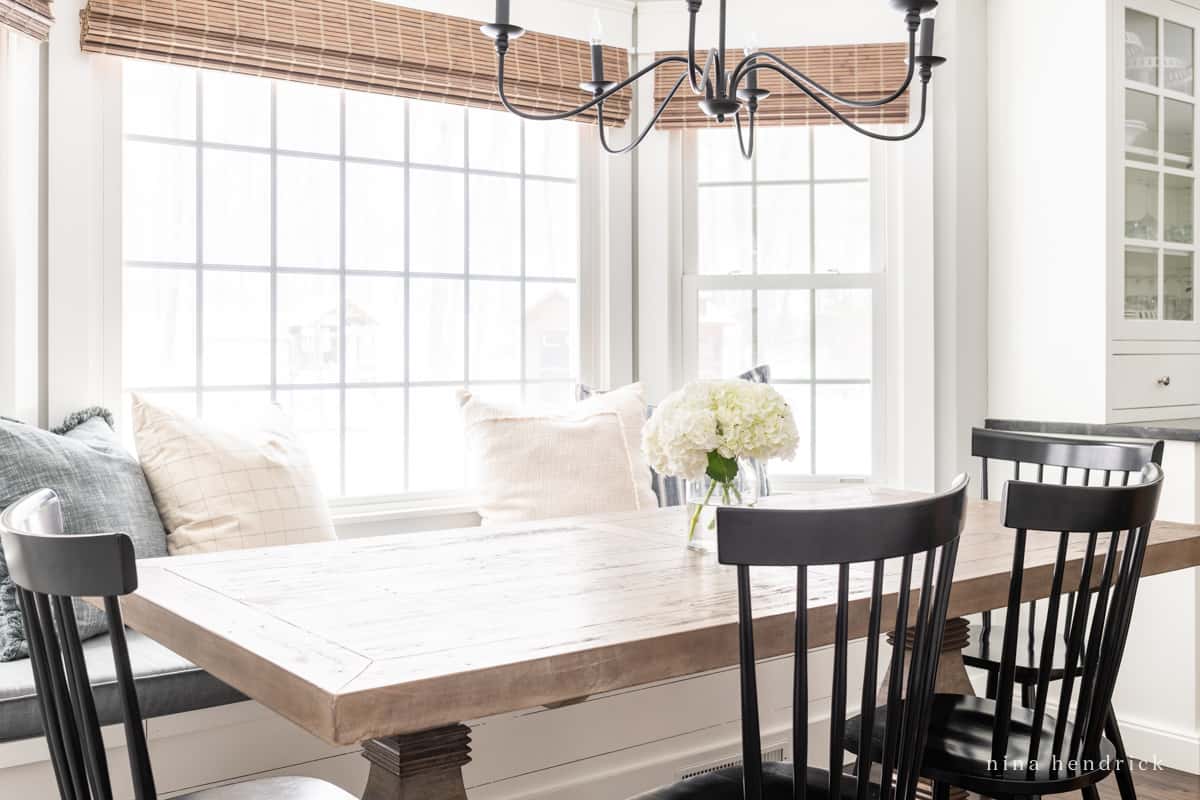 They say the kitchen is the heart of the home, and in the kitchen of our New England colonial, the cozy breakfast nook definitely made that true. Before, this under-utilized space featured a bay window and a small round table. We maximized function by adding a built-in bay window seat storage bench, which served as extra storage for our small appliances. We built a cottage-style dining table by using the wood from our picnic table, and added even more seating. After the transformation, it was the space where we ate dinner every night, did homework, and played games as a family.
breakfast nook projects
Click the photos below to explore our breakfast nook project by project.