Exterior
Gather inspiration from the exterior renovation of our 1980s New England Colonial and see how we transformed a builder basic home to reflect our love of old-world character.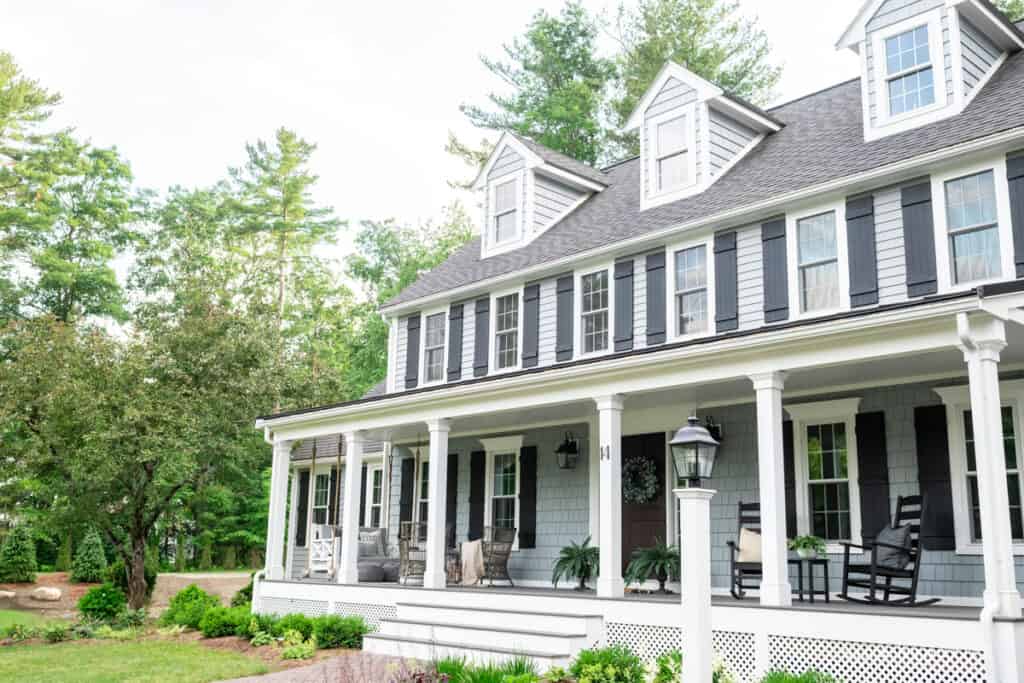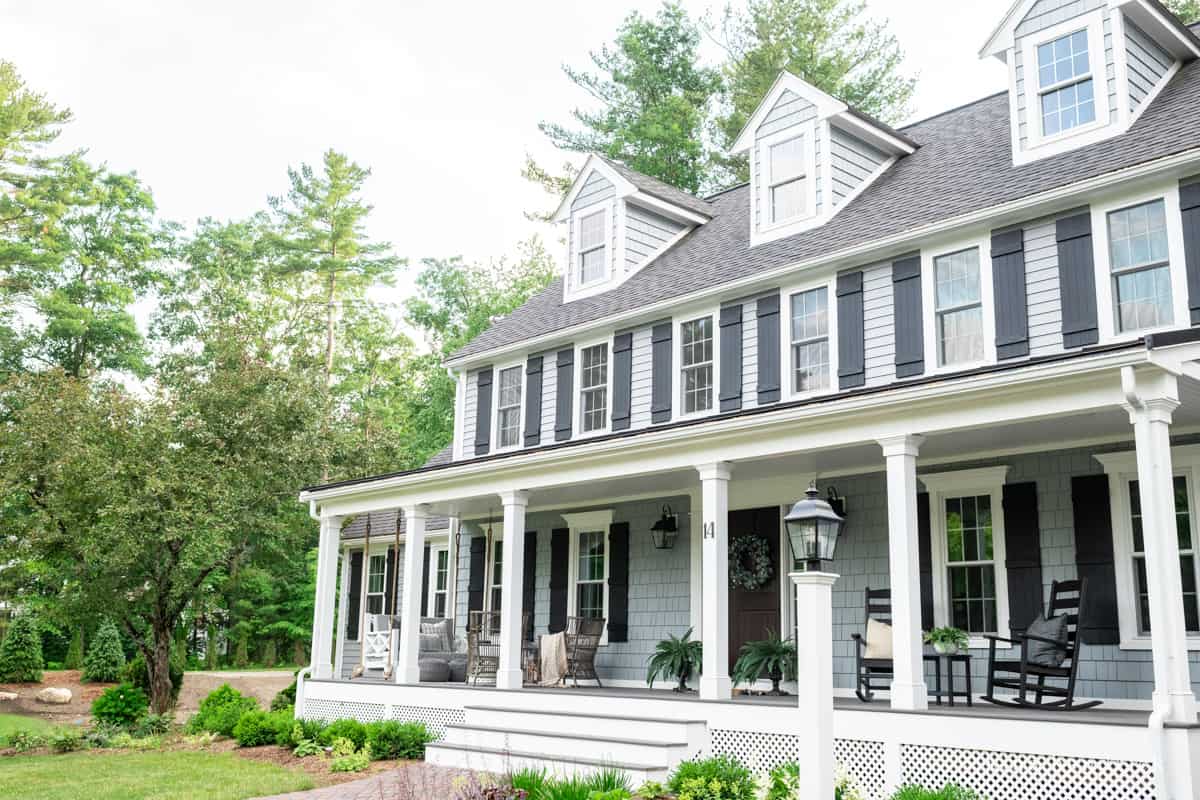 The first thing we were drawn to when we first drove up to our 1980s colonial was the curb appeal. However, we saw that it had a ton of potential for even more! I knew it just needed a farmer's porch. My dreams waited a few years (and we had a few misadventures along the way trying to fix the peeling exterior paint) but in 2019 we embarked on a full outdoor remodel. We hired out the project and that proved to be a brilliant decision.
exterior projects
Click the photos below to explore project by project.
exterior source list
Some of the links below are affiliate links. This adds no extra expense to you but means I may make a small commission if you purchase. Please see our disclosure here for more information.
Contractor: Jancon Exteriors — Franklin, MA
PLEASE NOTE: There are no paint colors on our house exterior currently. We hired out our entire exterior to be updated with high-end wood-look vinyl in 2019 and it all comes with brand-specific colors that are listed below. If it isn't sourced, I don't know the answer. It was either already here or purchased and installed through our exterior contractor.
"Cedar" Vinyl Planks: Everlast Advanced Composite Siding in Seaside Gray
"Cedar" Shake Vinyl Shingles: Mastic Cedar Discovery in Everest
All Exterior White Trim, Lattice, Etc.: Azek Trim, not painted
Front Door: Thermatru wood-look door in Mohagany
Shutters: exact source unknown, Similar Here, black
Decking: exact source unknown, composite, we chose the dark gray option
Metal Roof: exact source unknown, Standing Seam Metal Roof in Black
Roof Shingle Color: exact source unknown, Black, it was already here.
Lantern Posts: Walpole Outdoors
Replacement Windows: Pella 350 Series
Bed Swing: Four Oaks
Gray Wicker Chairs: Similar here
Side Table: Here
Outdoor Rug: Here
Ottomans: Here
Wood Lanterns: Similar Here
Porch Lanterns: Here
Rocking Chair Set: Here
Previous Exterior Colors: Possibly Benjamin Moore Hawthorne Yellow (it was painted this color when we bought it), then it was painted Benjamin Moore Gray Huskie before the renovation.