Primary Bedroom Renovation: How Paint Completely Transforms a Space | See how we quickly and easily completed our Primary Bedroom Renovation by choosing the correct paint tools for professional-quality results!
---
This is a sponsored conversation written by me on behalf of Purdy. The opinions and text are all mine.
Have I ever mentioned my awe at the power of paint and the right brand of painting tools? I know I probably have, but it bears repeating. We were recently able to check a big project off of our list five years later when we partnered with Purdy Brushes & Applicators to complete our Primary Bedroom Renovation!
Full a full source list for this project, please see this post here. If you're looking for the wood and upholstered bed, I keep the source updated here!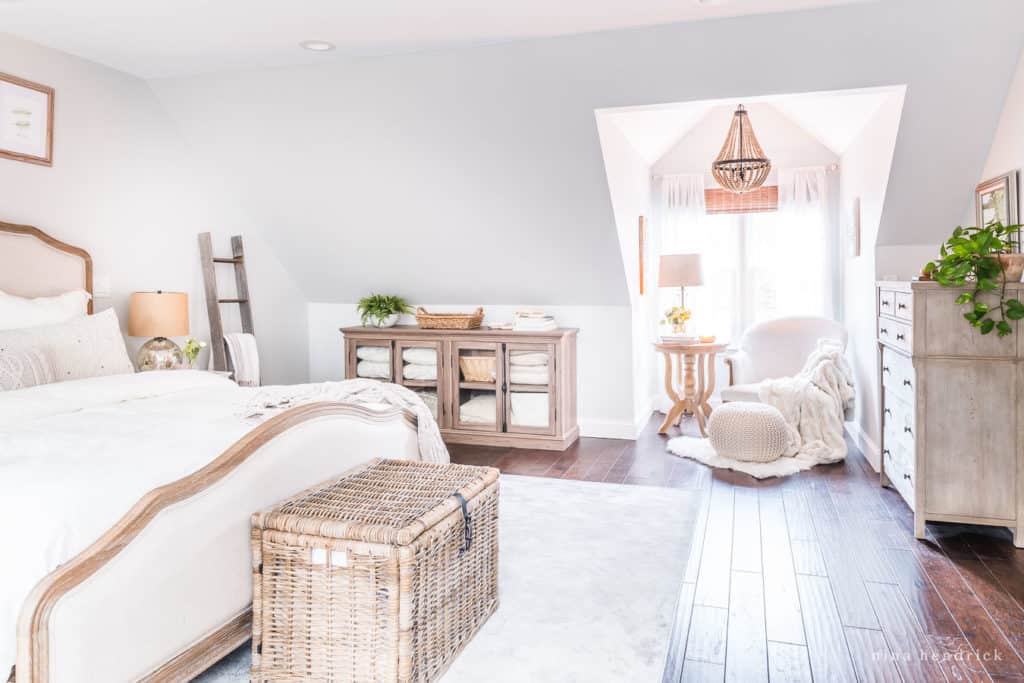 Primary Bedroom Renovation with Purdy Brushes and Applicators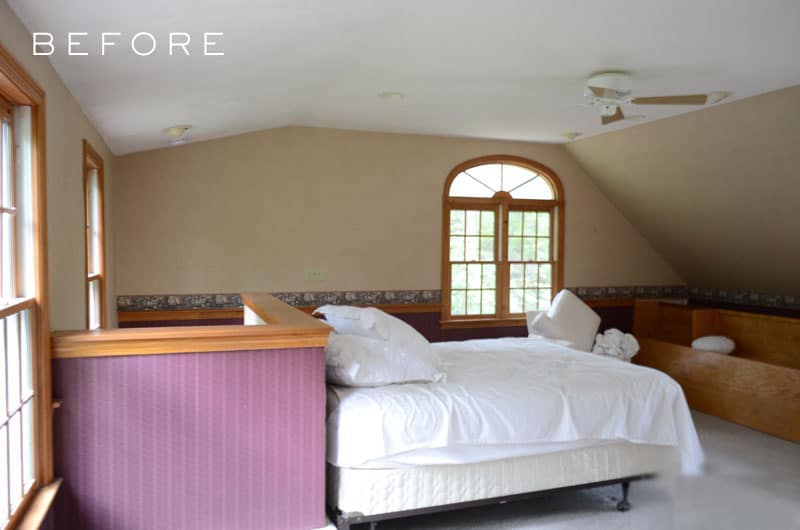 The Project Background
Here's a bit of the project background. When we moved into our house, there was an awkward bonus room addition with some very dated finishes. It took some imagination and reconfiguring to get the room where it is today. You can read more about the project backstory here!
Painting the Primary Bedroom with Purdy Brushes & Applicators
We've learned from our many painting projects over the years that having the best pays off— not just with your paint, but also with the tools you use to apply it. Quality absolutely does matter, and it's better to get it right the first time rather than have to go back and fix your project because of lint or brush marks. Well before partnering on this project, we have chosen to purchase Purdy brushes and rollers, and we've had some of their brushes for years! Purdy brushes are handcrafted right here in the U.S. in Portland, Oregon by skilled craftswomen and craftsmen.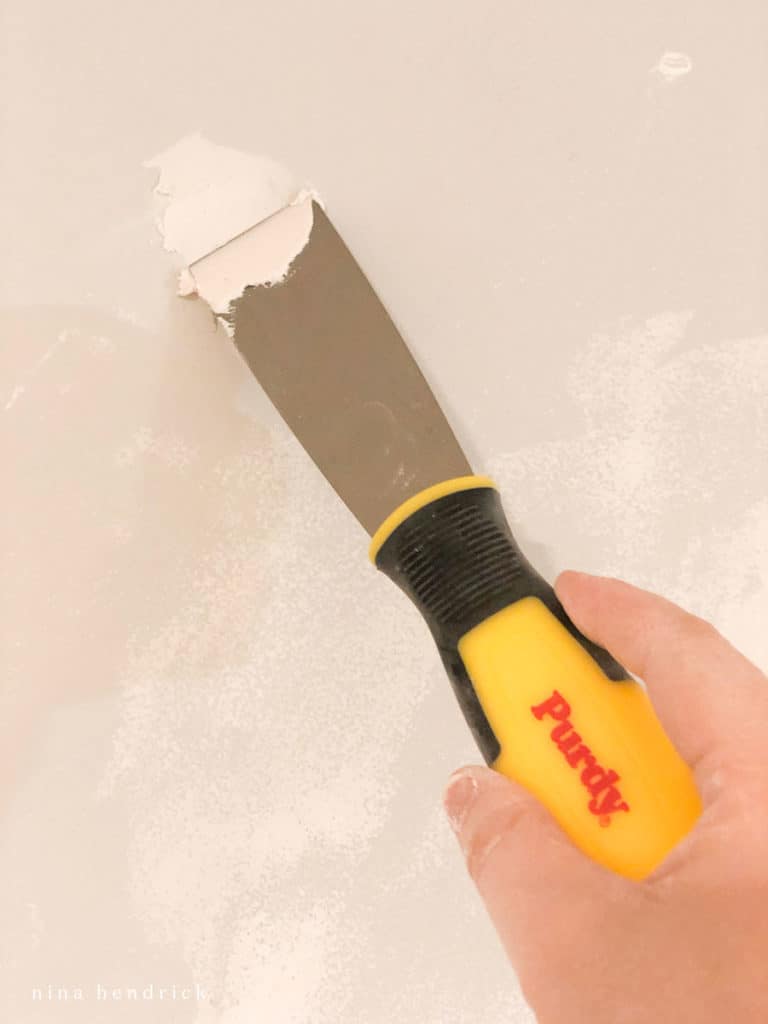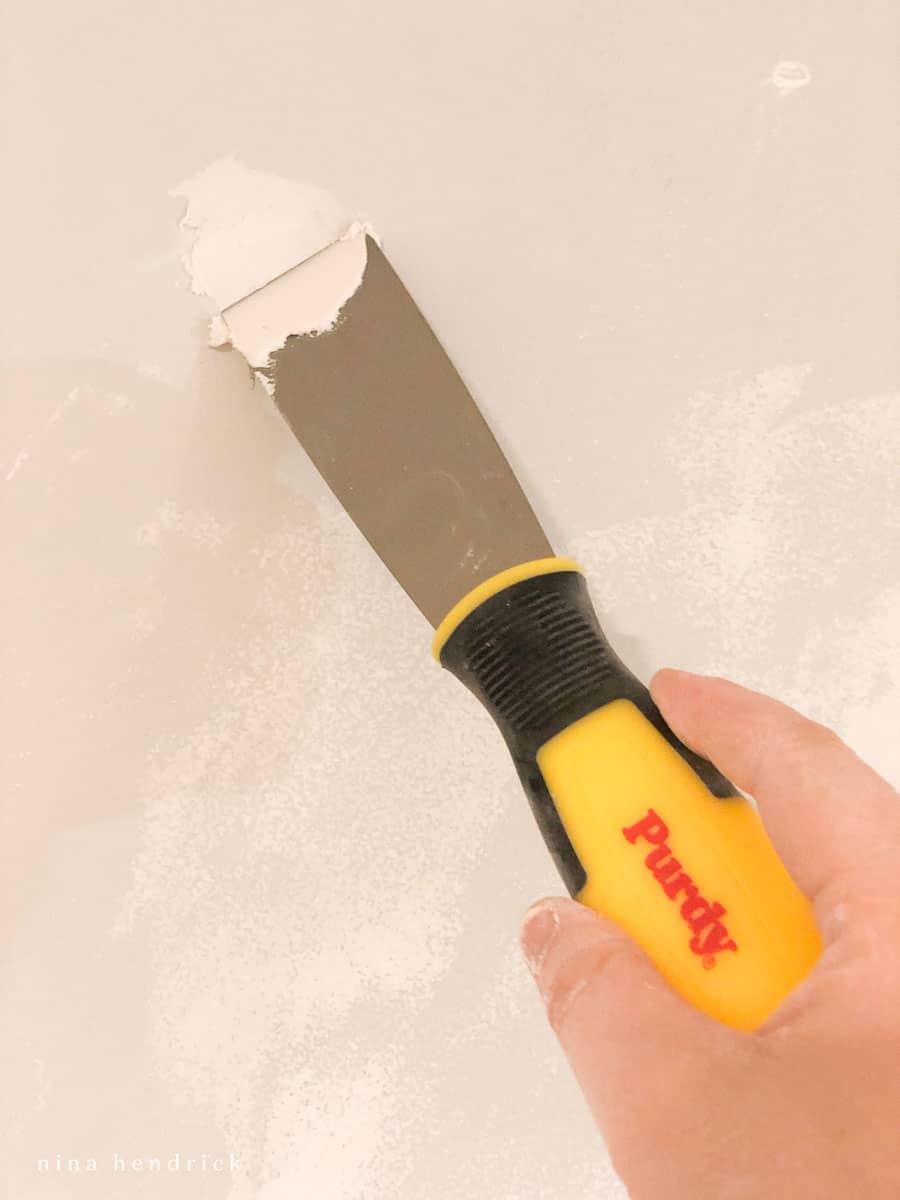 Before we began, we filled all of the nail holes and any other imperfections in the walls using the Purdy Putty Knife. Prep work is so important to get a great result with painting projects! It always pays off to take your time with it.
Next, we worked on priming the new plaster and painting the ceiling. I'll be honest, ceiling painting can be a big and tiring job. We were impressed with the 2-4′ PowerLock Extension Pole for this task. It's extremely sturdy, which is so helpful when you're spending so much time rolling overhead.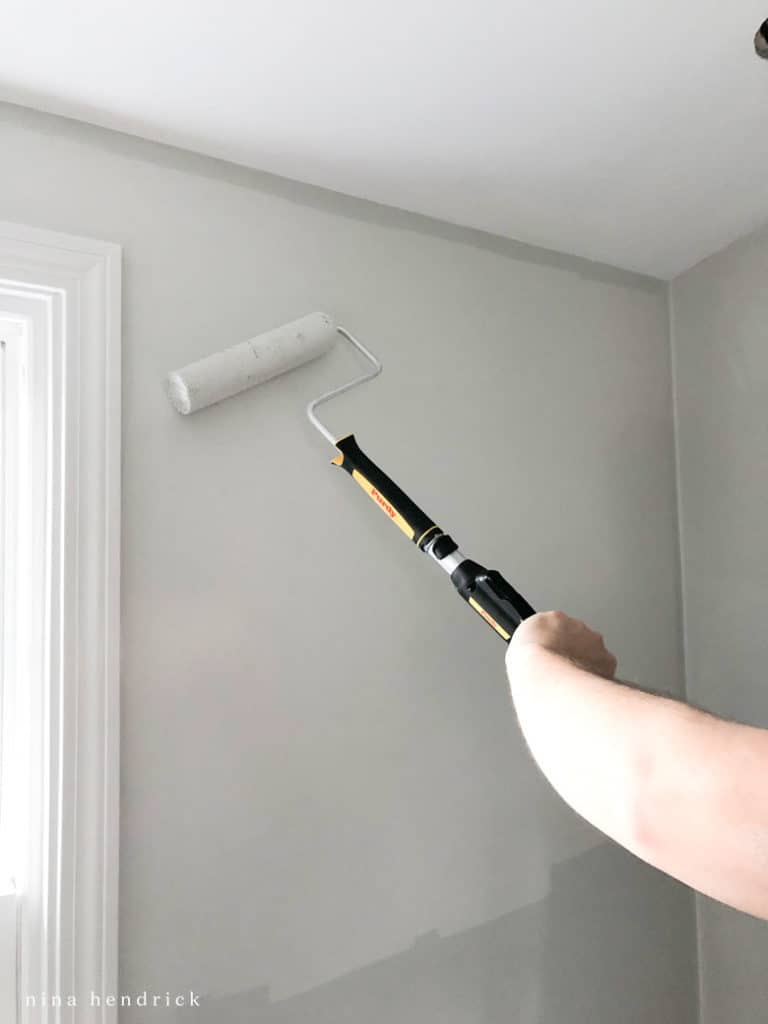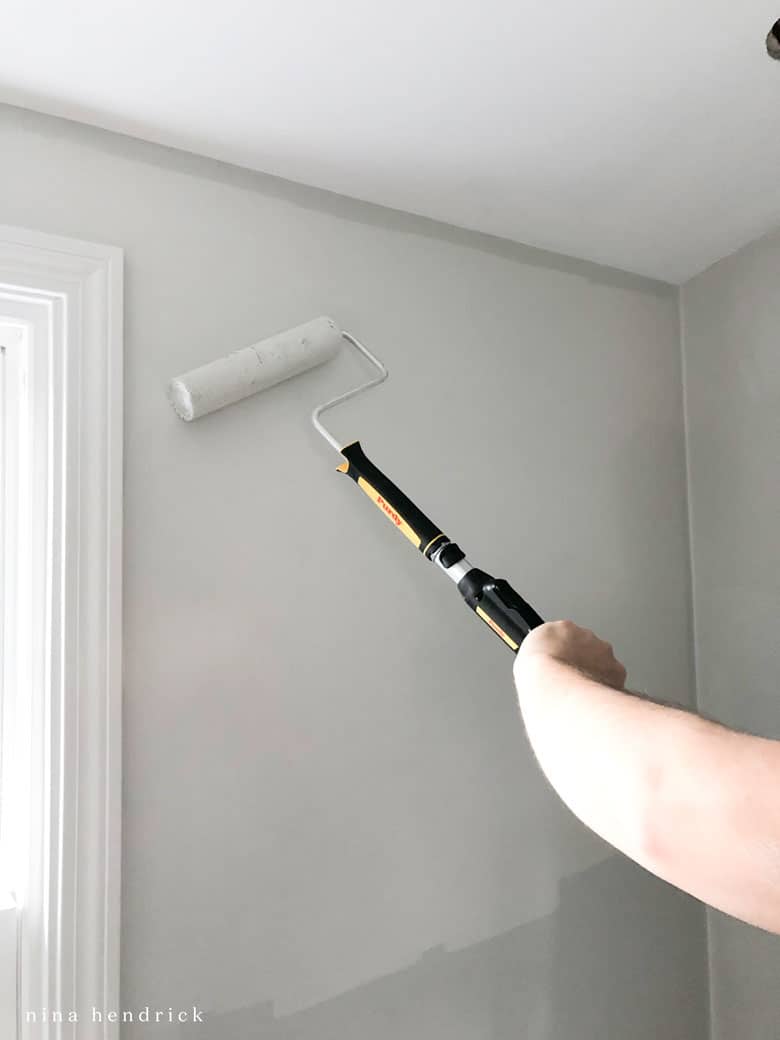 Speaking of rollers, we used the Revolution Frame with the White Dove 9″ x 3/8″ Roller Cover. One big thing we noticed is that there wasn't the usual spray of paint flecks or splatter everywhere that you sometimes see when painting overhead – which was because the Purdy roller held the paint better. Both the primer and paint went smoothly from the roller to the ceiling and walls. The rollers are specially designed for smooth surfaces, ensuring that you get even results.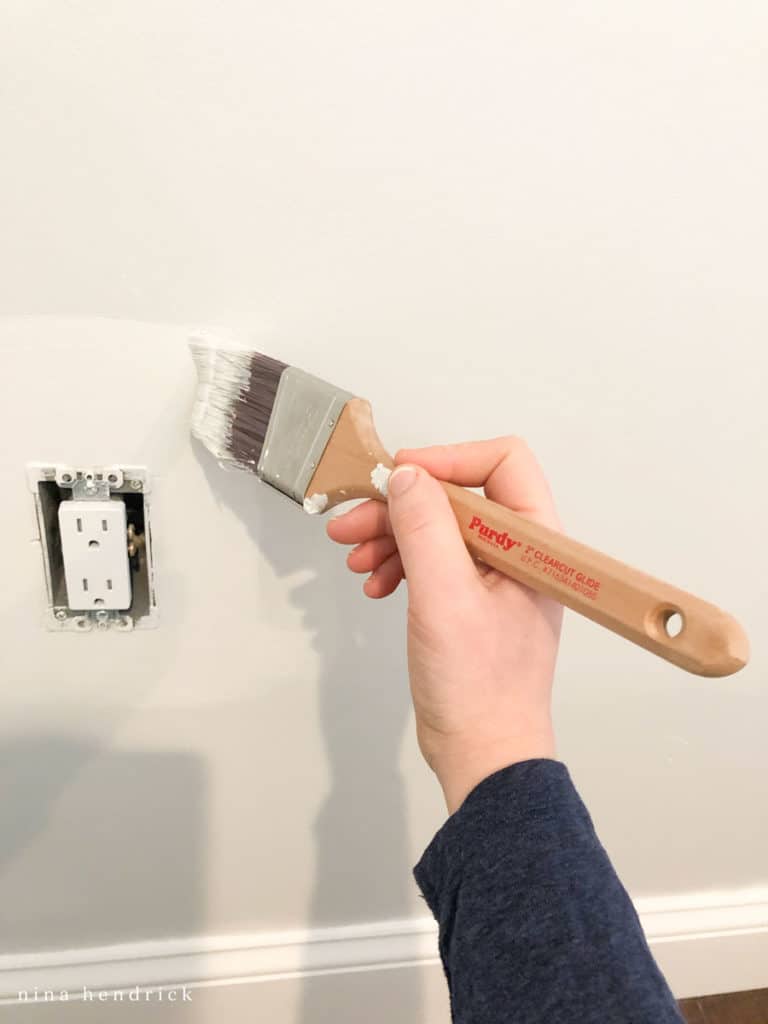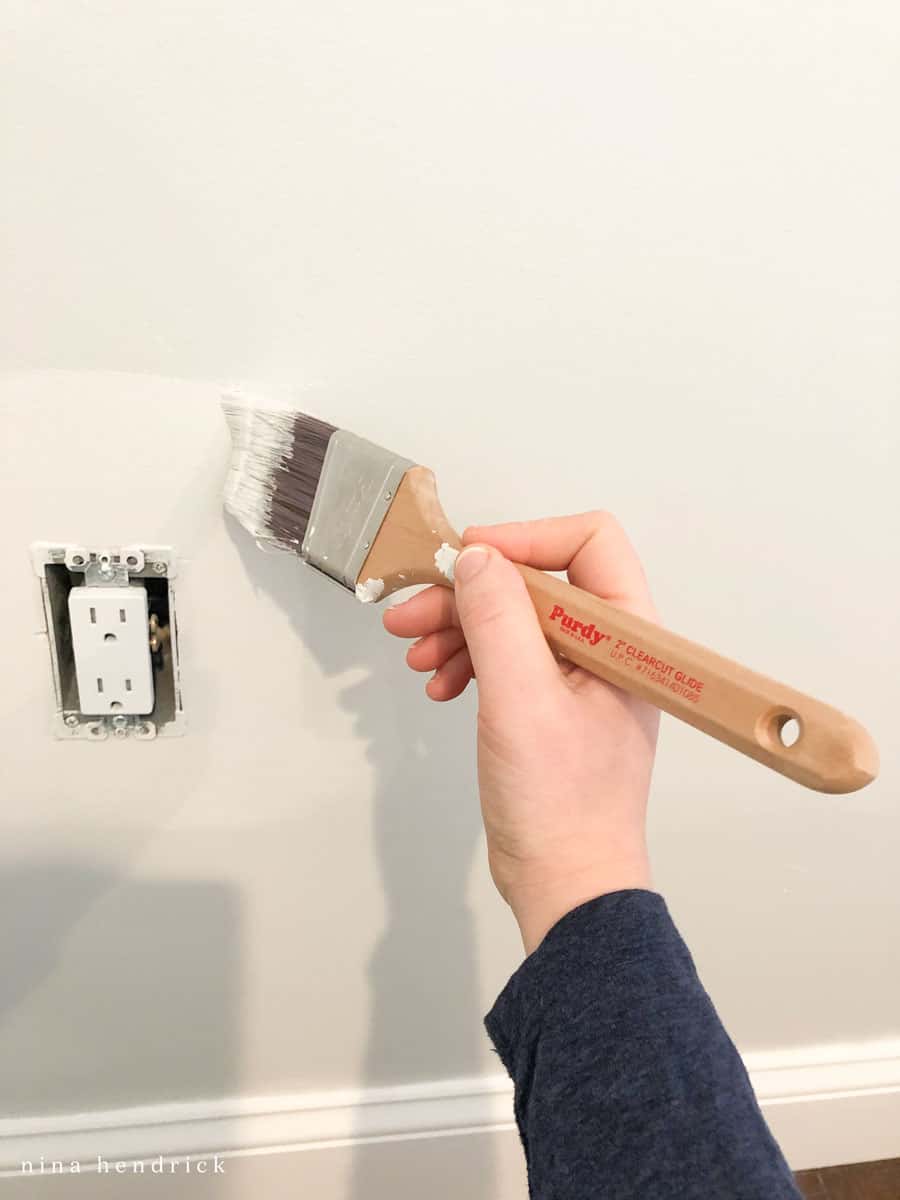 For cutting in I used the 2″ ClearCut Glide Brush. I do all of my cutting in by hand (not with painters tape) and this brush gave me complete control over the straight edge. I loved it!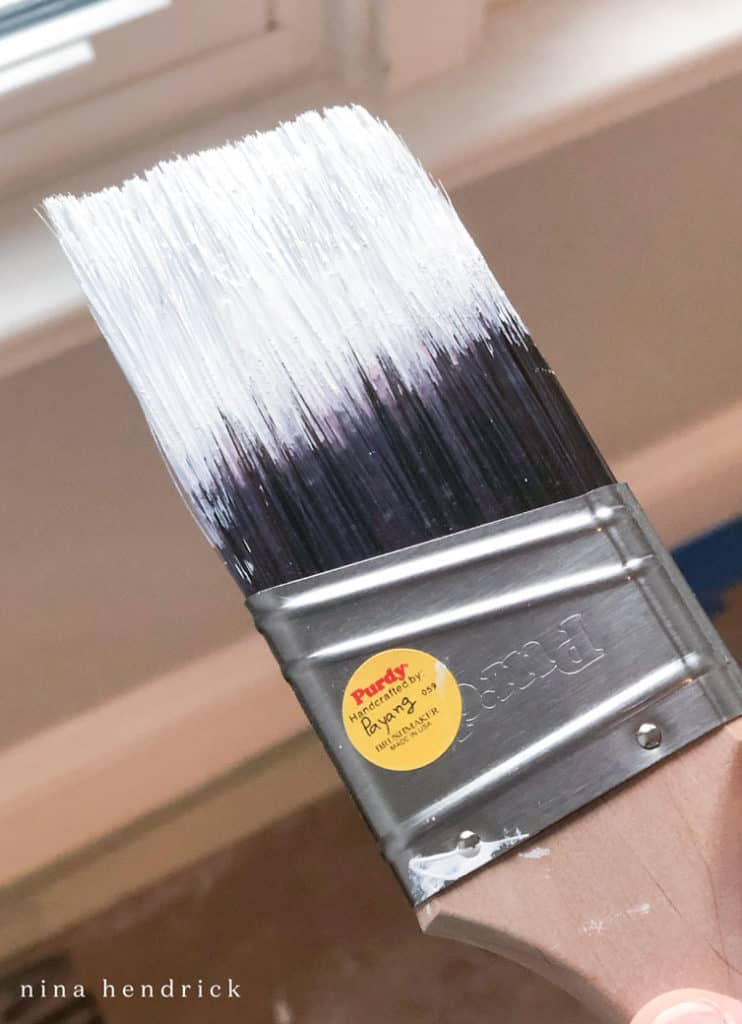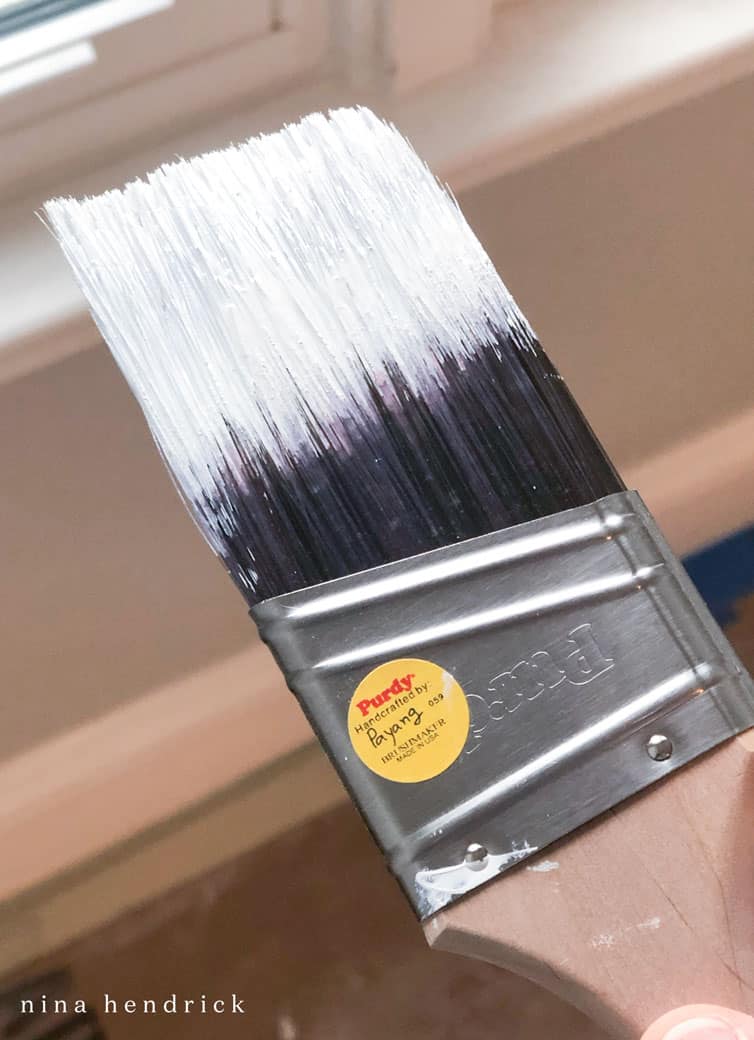 You can see right in this photo that each brush is "signed" by the maker, who applies a special sticker bearing his/her signature to each brush he/she makes.
To help you choose the right brush for your specific project, Purdy offers an online guide here! Select the surface, the type of paint or the project you're working on, and the tool will provide a list of Purdy brushes and applicators that will give you the best results.
As a side note, we used Sherwin-Williams ProChoice paint in Snowbound for the trim and the wall paint is Sherwin-Williams Emerald in Repose Gray lightened by 50%.
The End Result: Primary Bedroom Makeover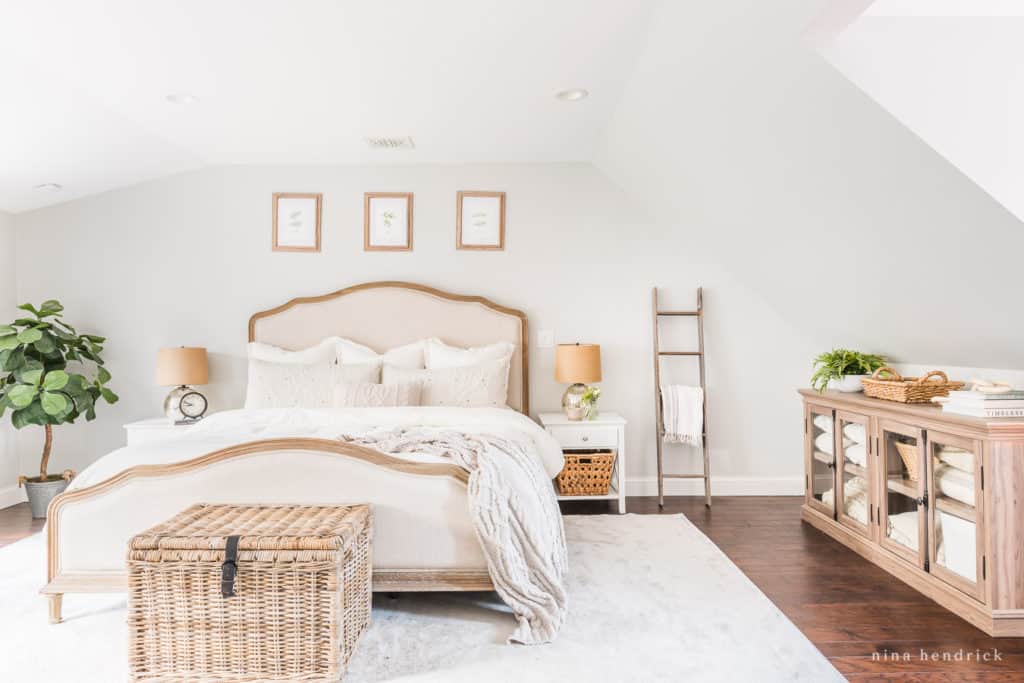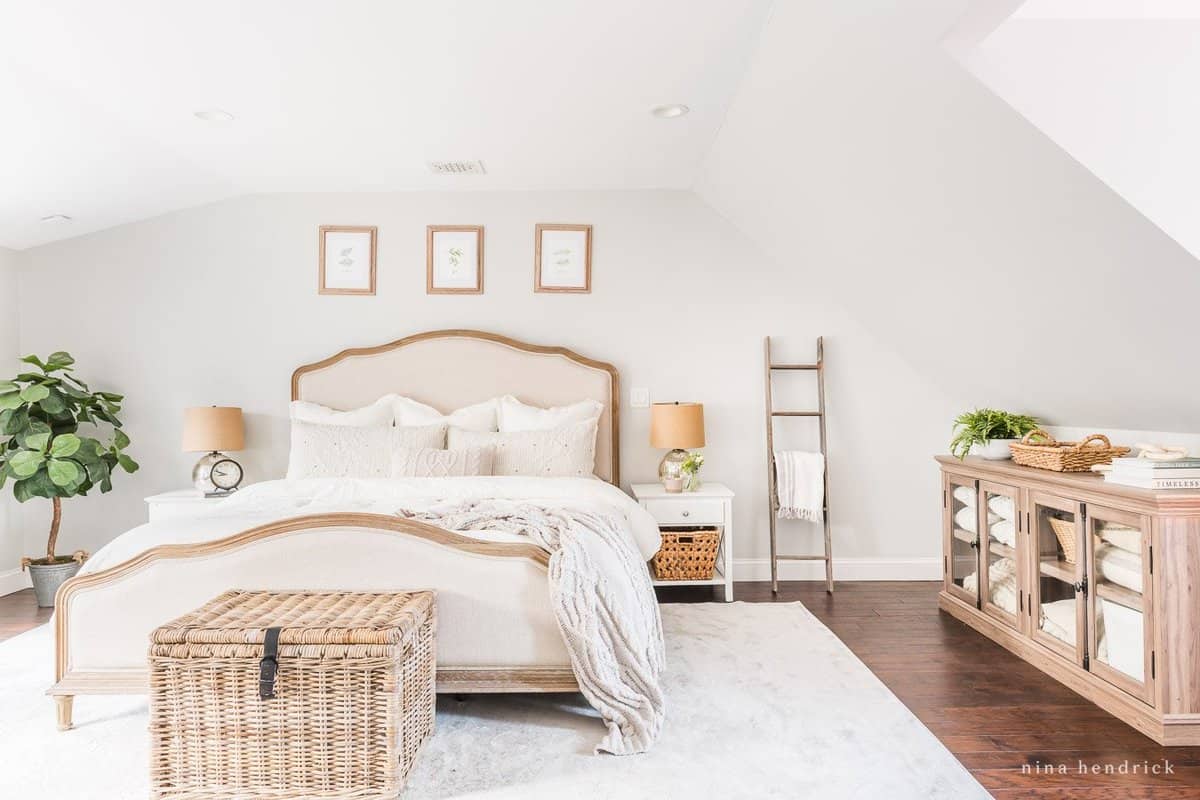 Painting the 1000+ square feet of this room was a big project, but using high-quality tools made it go quicker than anticipated! It took us a weekend to get from bare plaster to completion.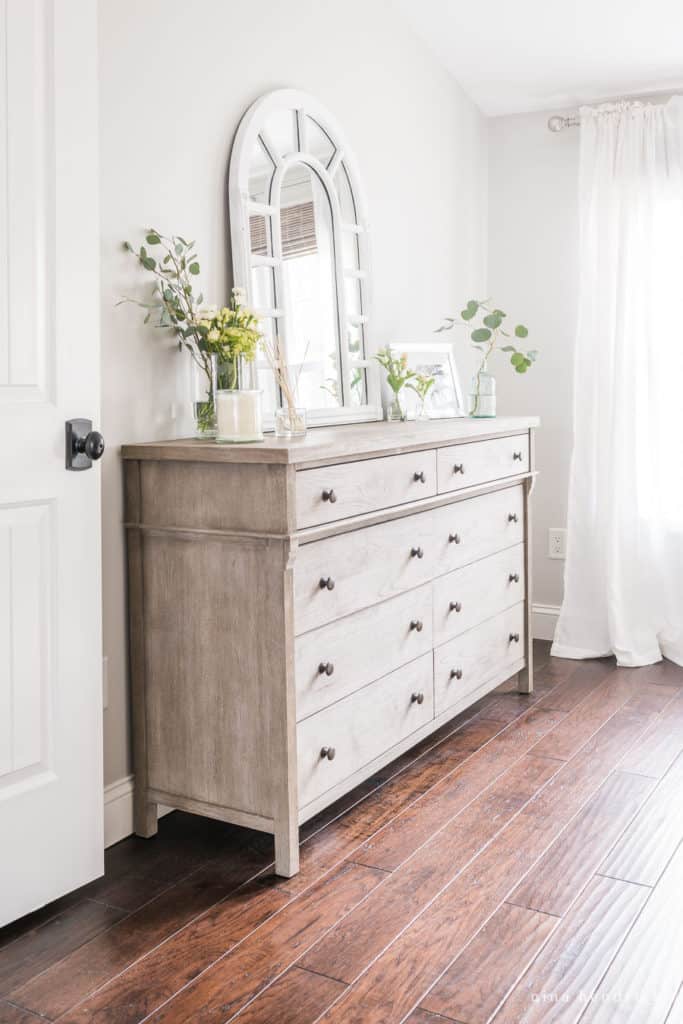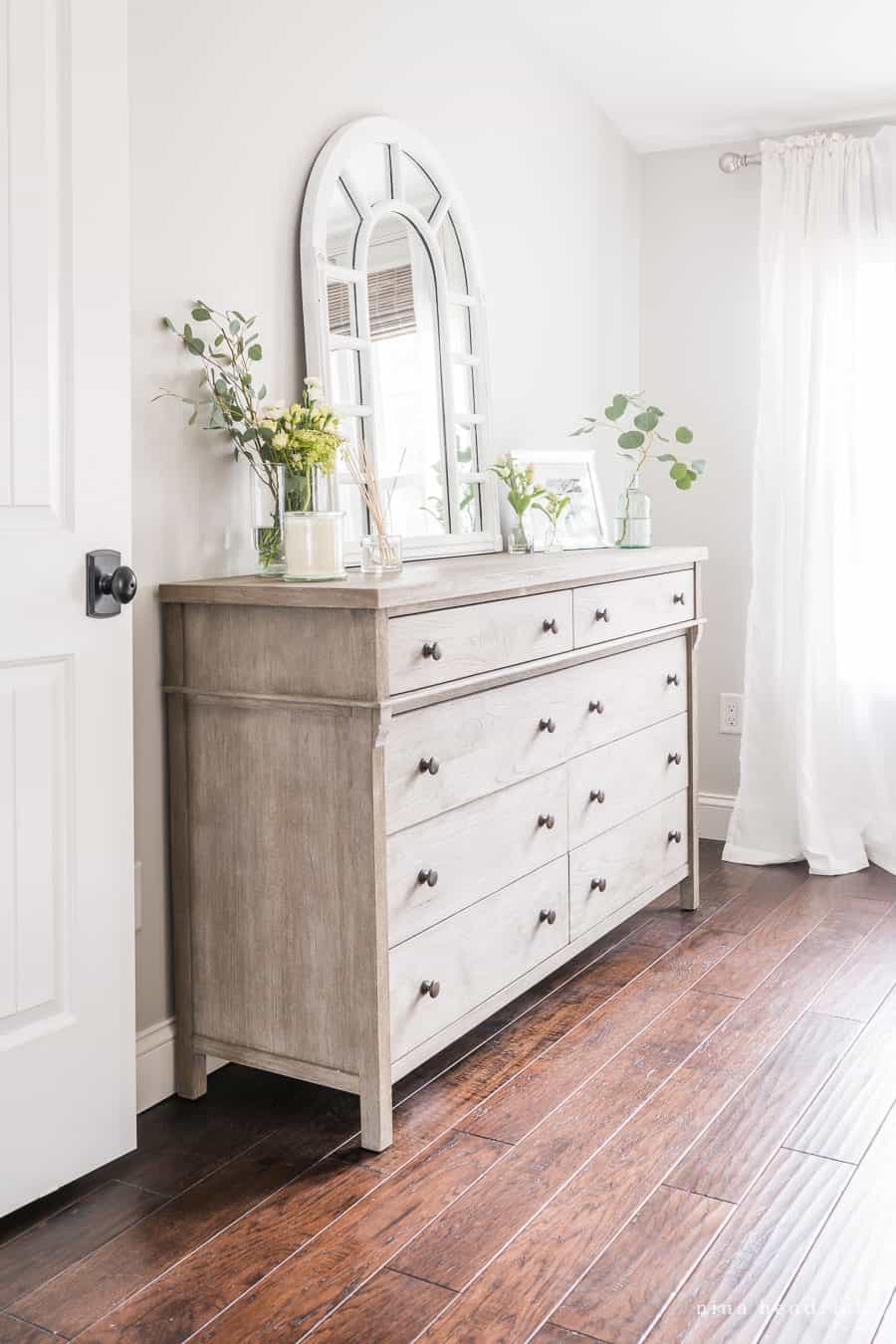 Before you tackle your project, Purdy has some great "how-to" videos that offer helpful tips and tricks for your painting projects, including how to care for your brushes and rollers when the job is done.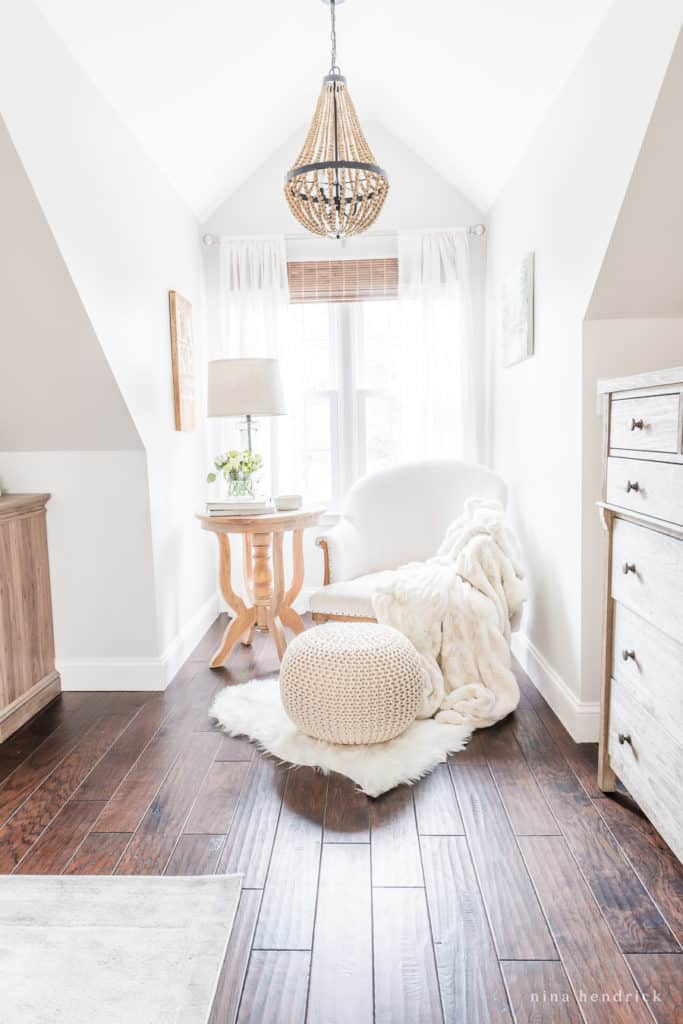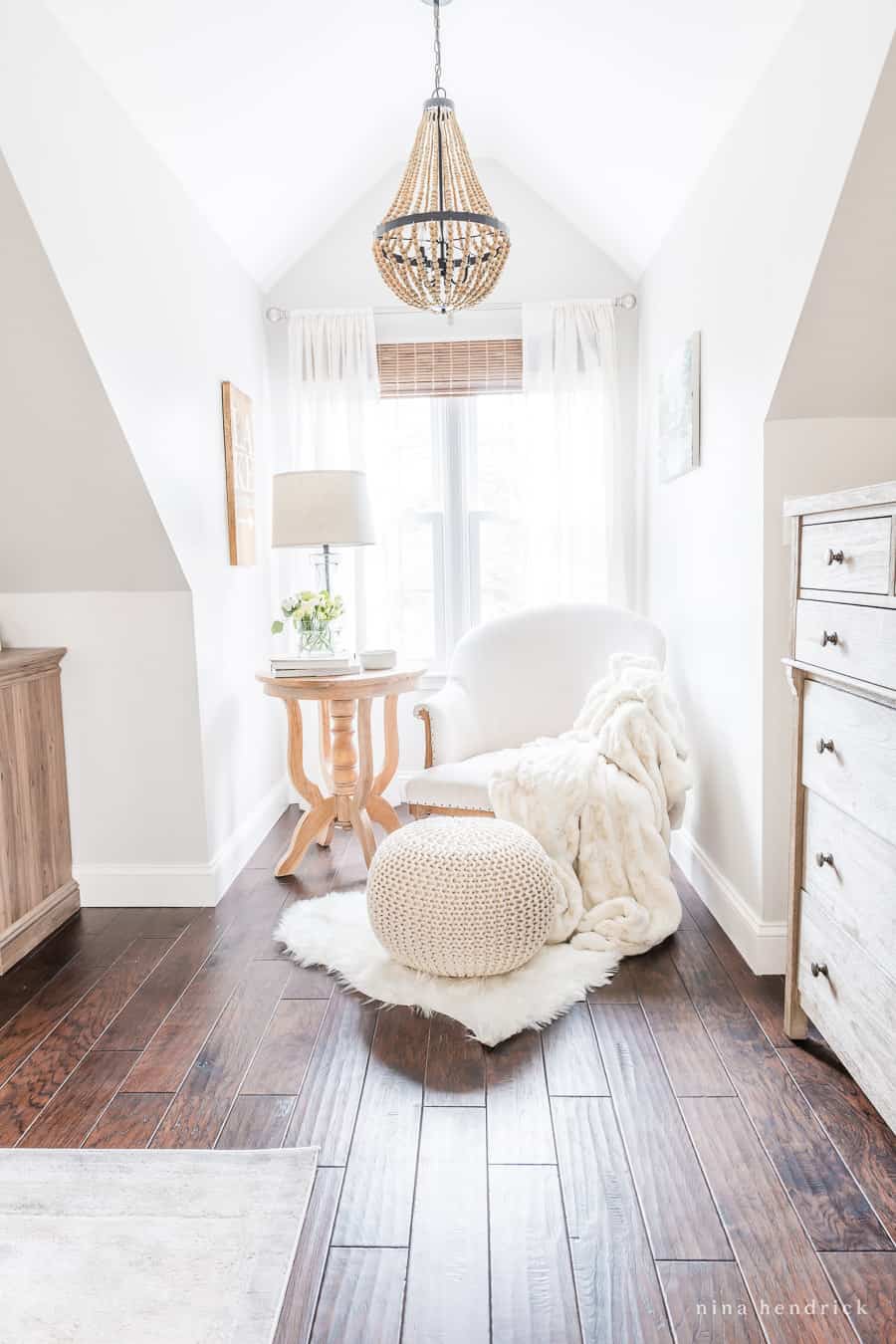 All that was left after our pretty paint job was to decorate, but those are details for another day— a full source list is on the way, so stay tuned for that post.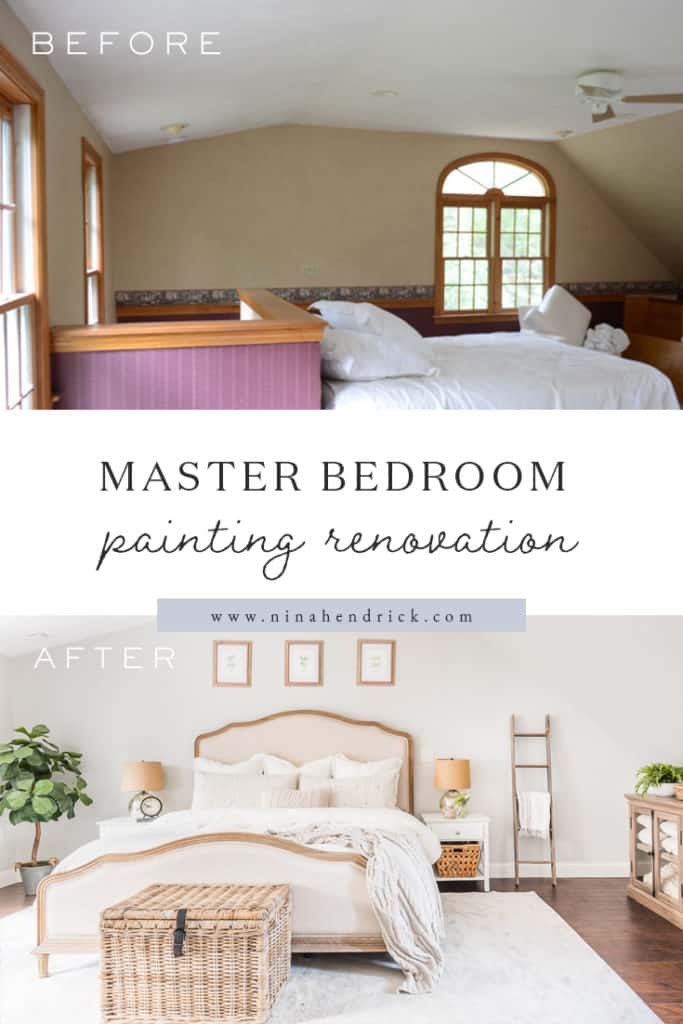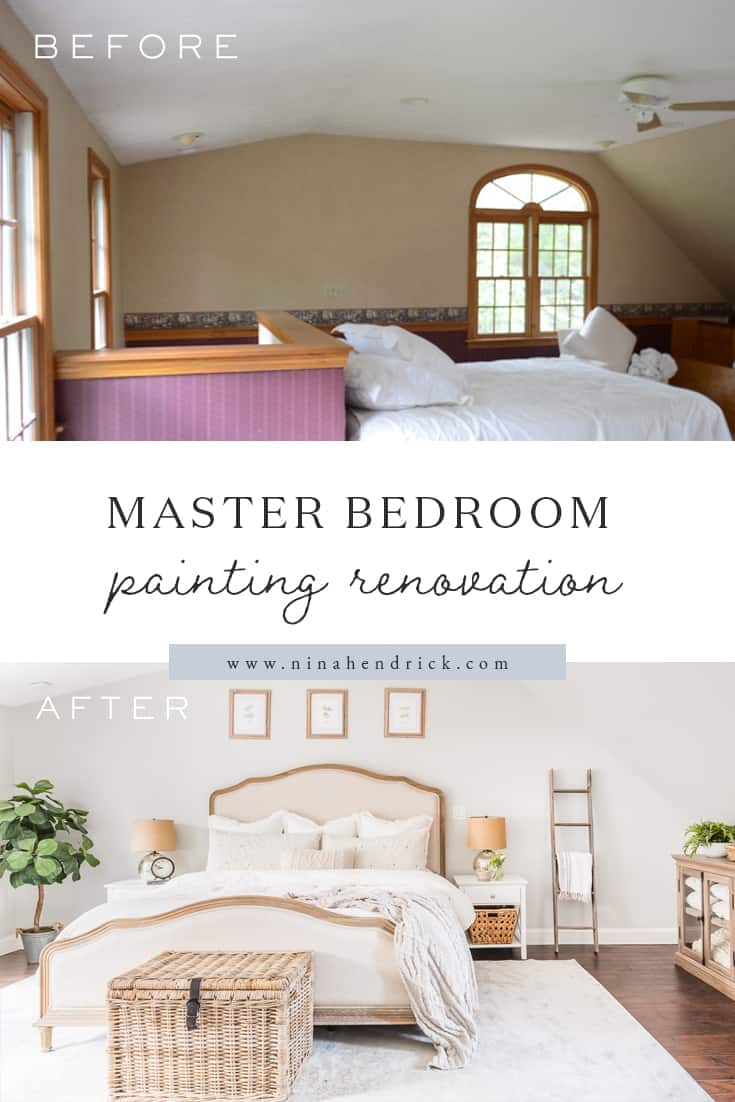 I'll leave you with a before and after, just so you get an idea of the impact that this project had. What a difference! Now our Primary Bedroom is a relaxing retreat at the end of the day and we're no longer staring at unfinished projects.