Quick & Simple Margarita Making Party
Quick & Simple Margarita Making Party | Host a Mexican-inspired margarita making party to celebrate Cinco de Mayo… or just for summer fun!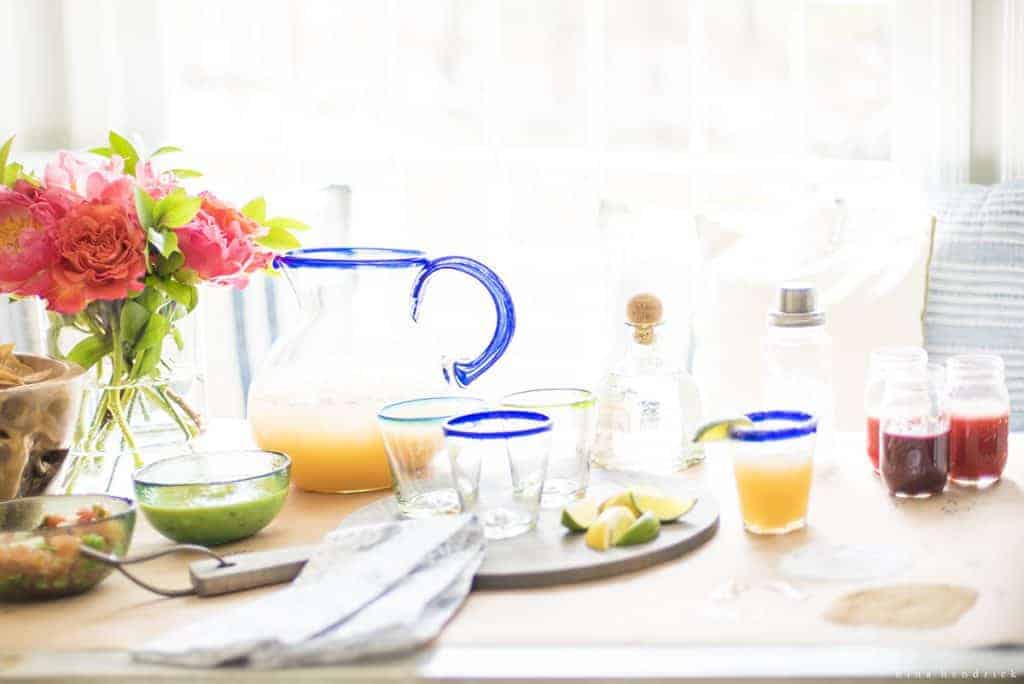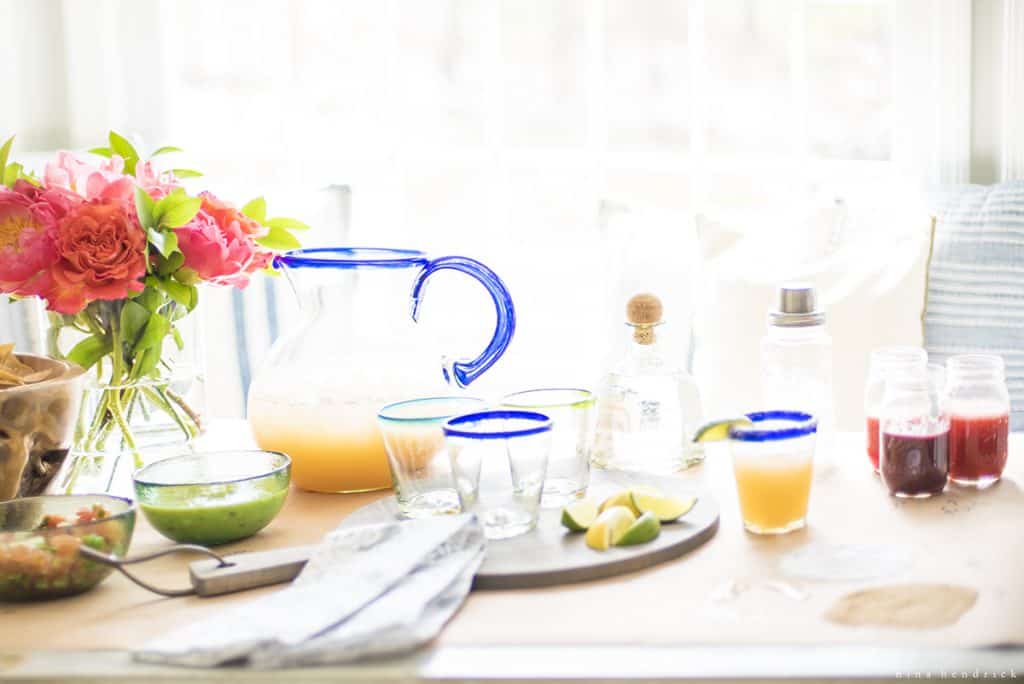 Today I thought it would be fun to show you how to set up a quick & simple margarita making party! Even beyond this festive day of the year known for its celebration of Mexican-American culture and cuisine, margaritas are a perfect summer drink. You can get my favorite Classic Margarita Recipe here!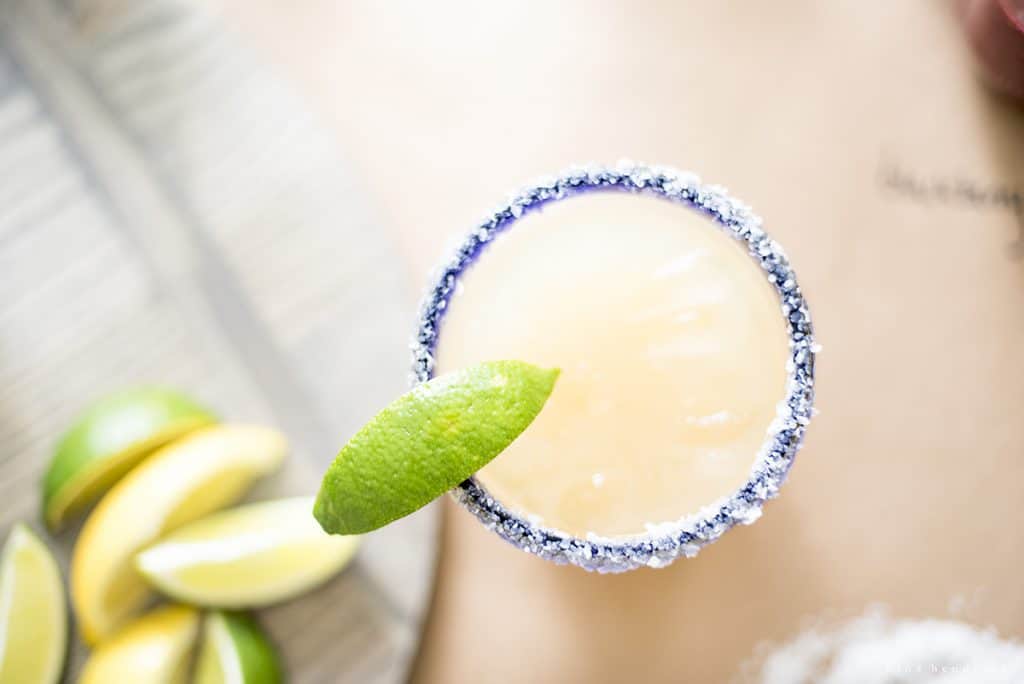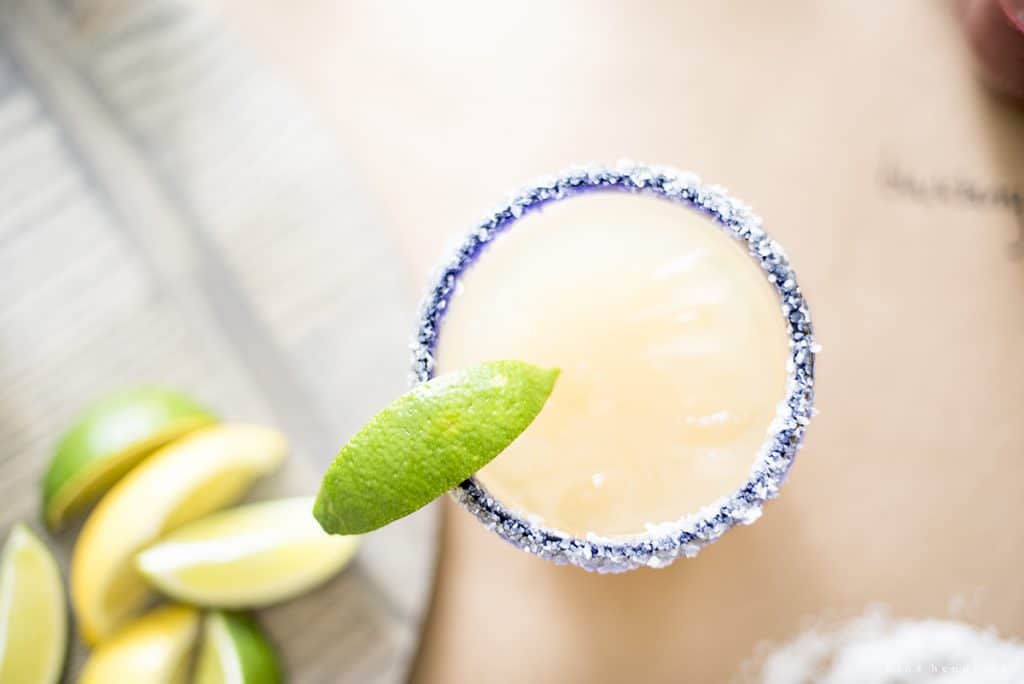 They are my absolute favorite- I've always been a citrus fan, and they are such a fun and tasty cocktail with all of the contrasting flavors of sweet, salty, and sour.
Quick & Simple Margarita Making Party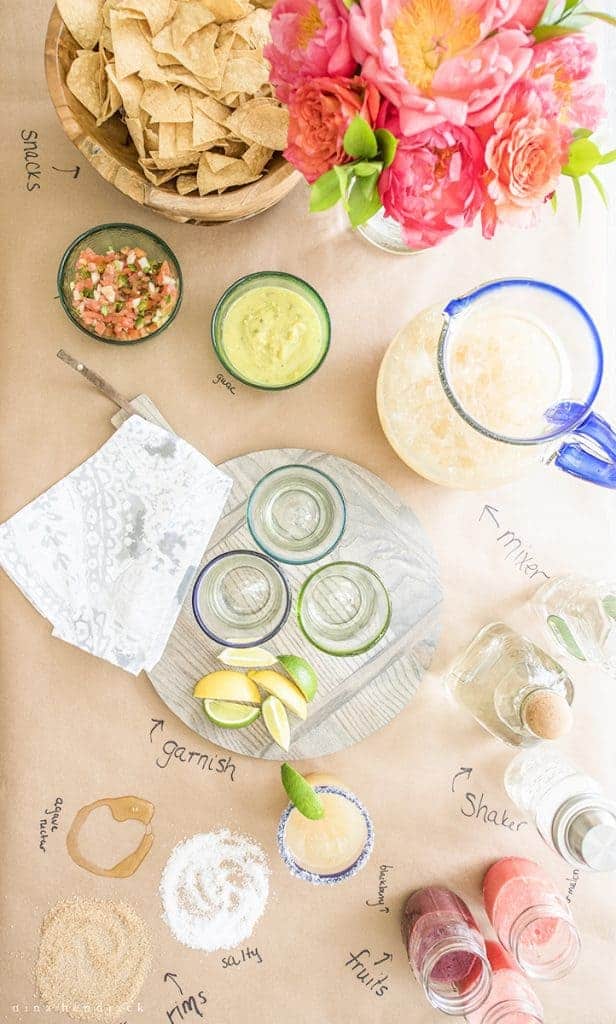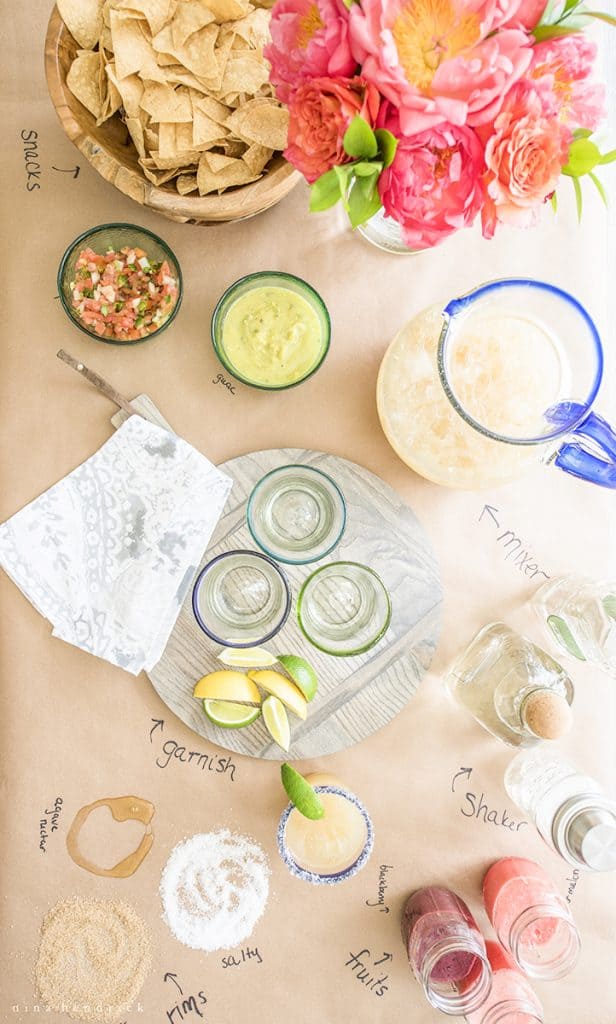 I've shown you my favorite way before to set up a snack table for guests, by labeling all of the different parts. I thought that method would lend itself perfectly to this particular theme!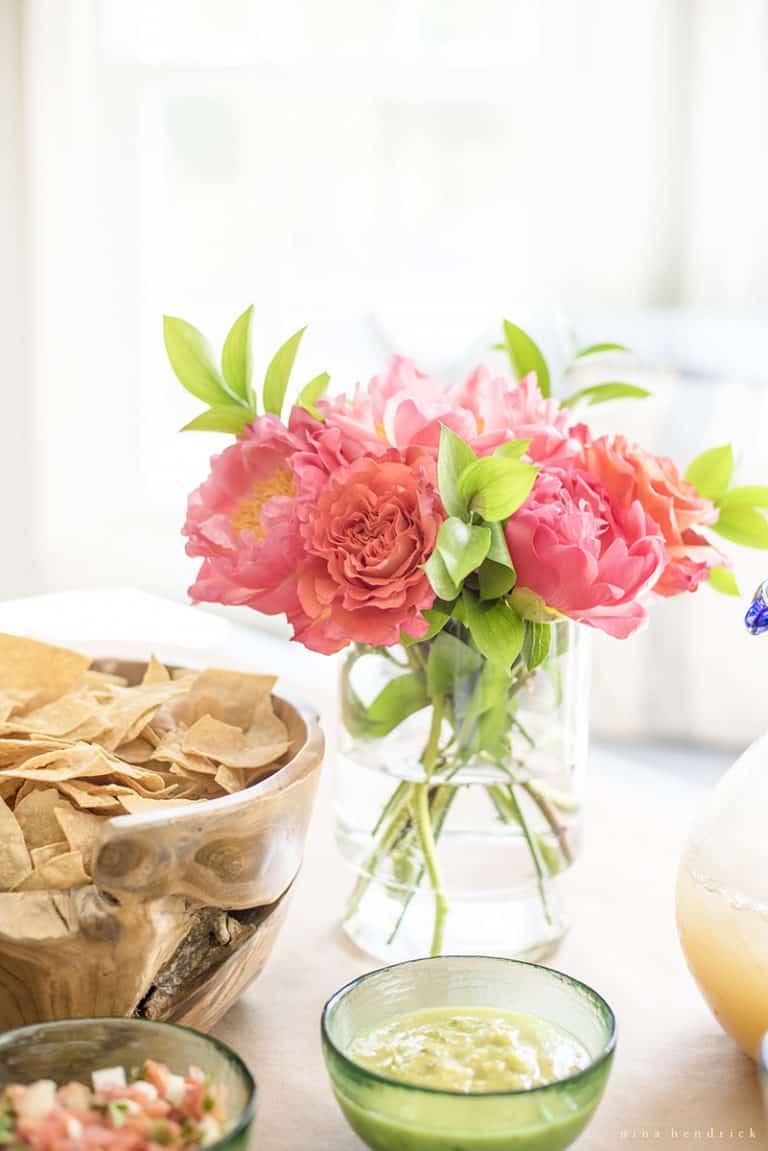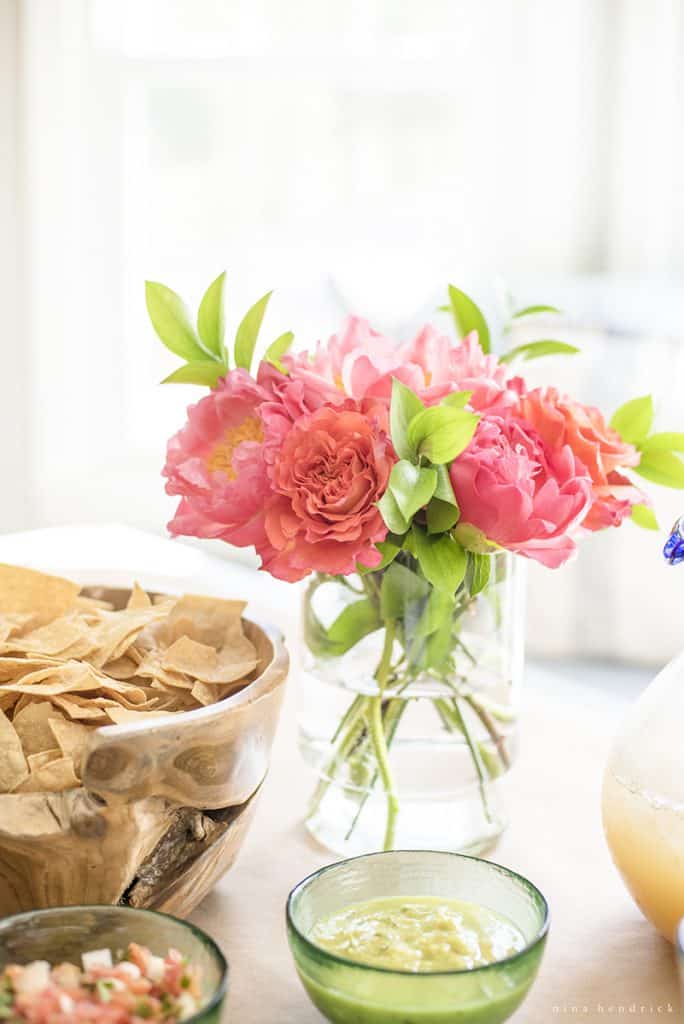 I'm not exactly known for my use of bright colors, but it was fun going outside of my usual style!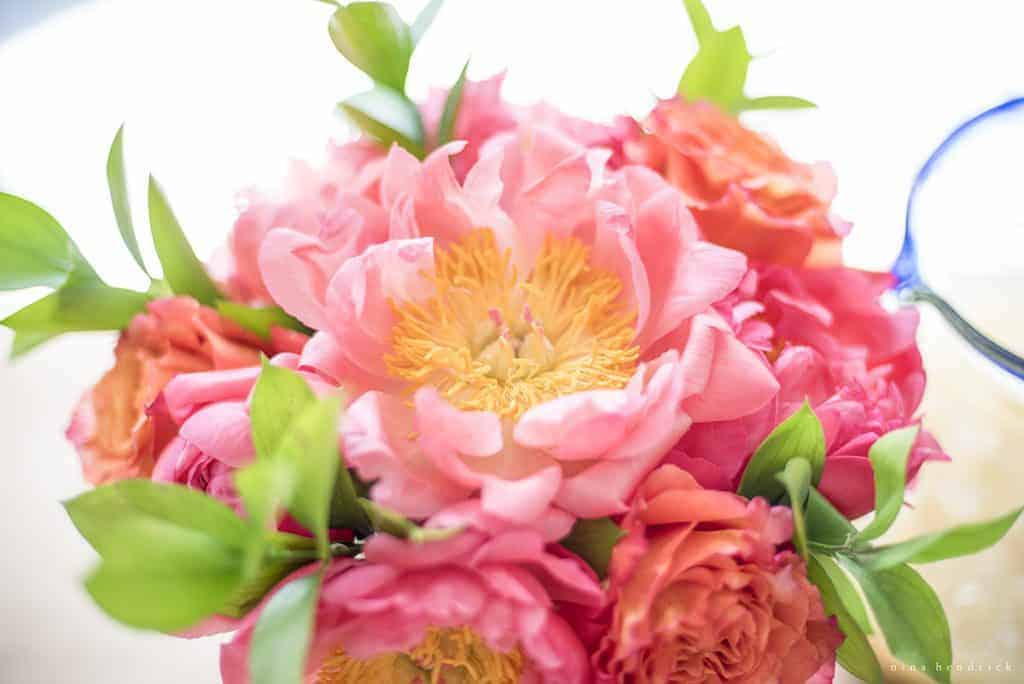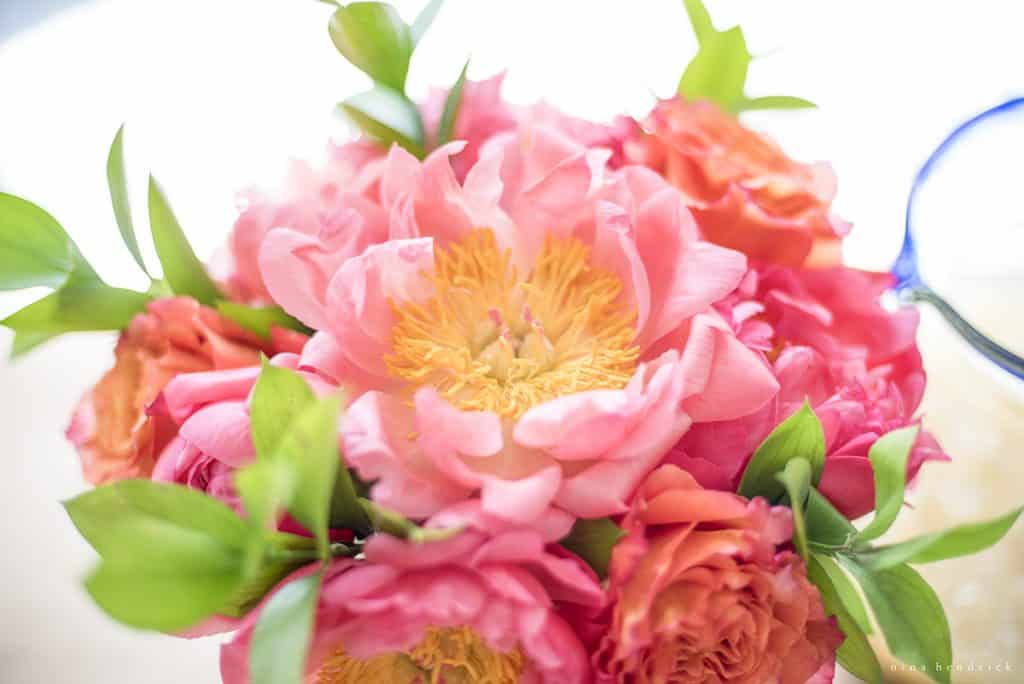 I loved the bright pink peonies and the orangey-peach roses. So gorgeous!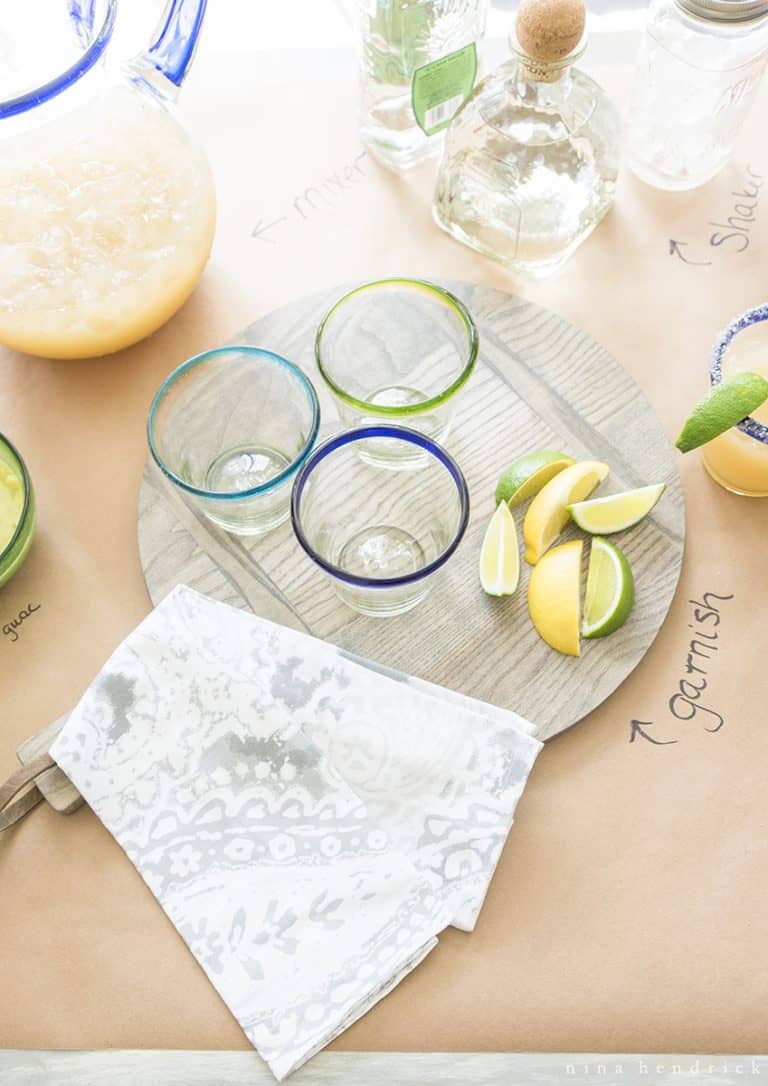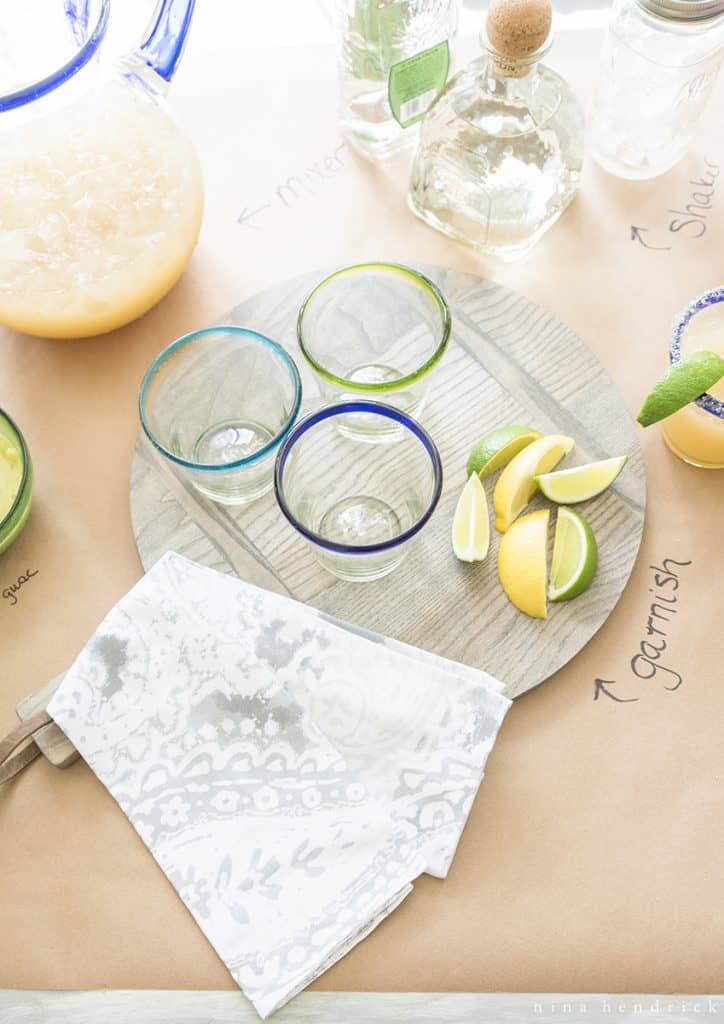 This post contains affiliate links for your convenience. Please see my disclosures here for more information.
The napkins reminded me of a Mexican cement tile pattern. I loved that they are neutral, so I can use them in other places, but they are still on theme.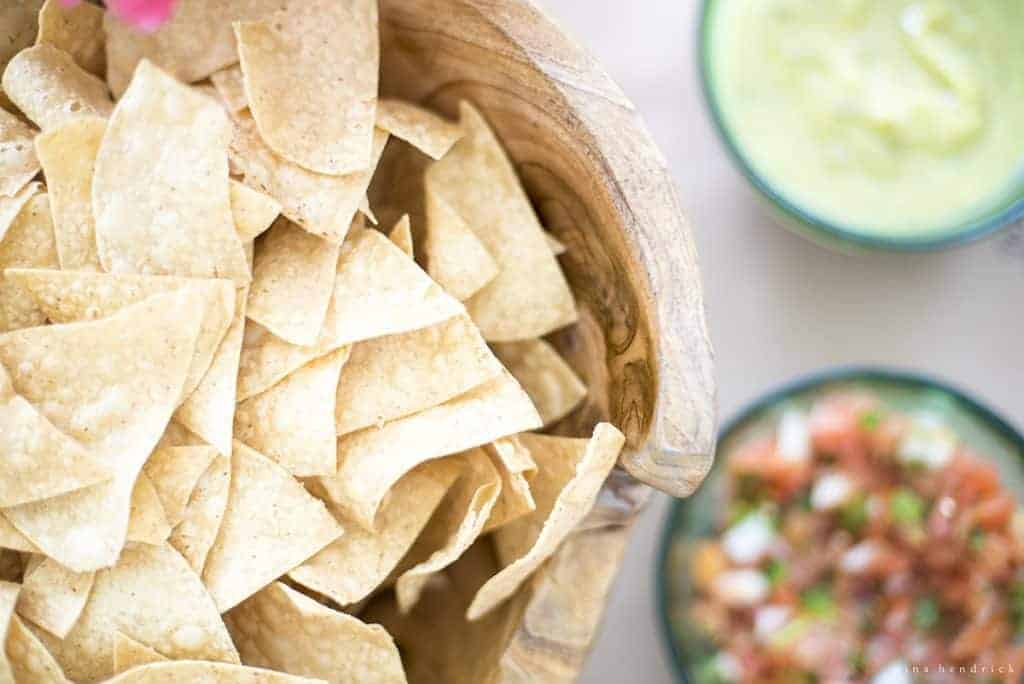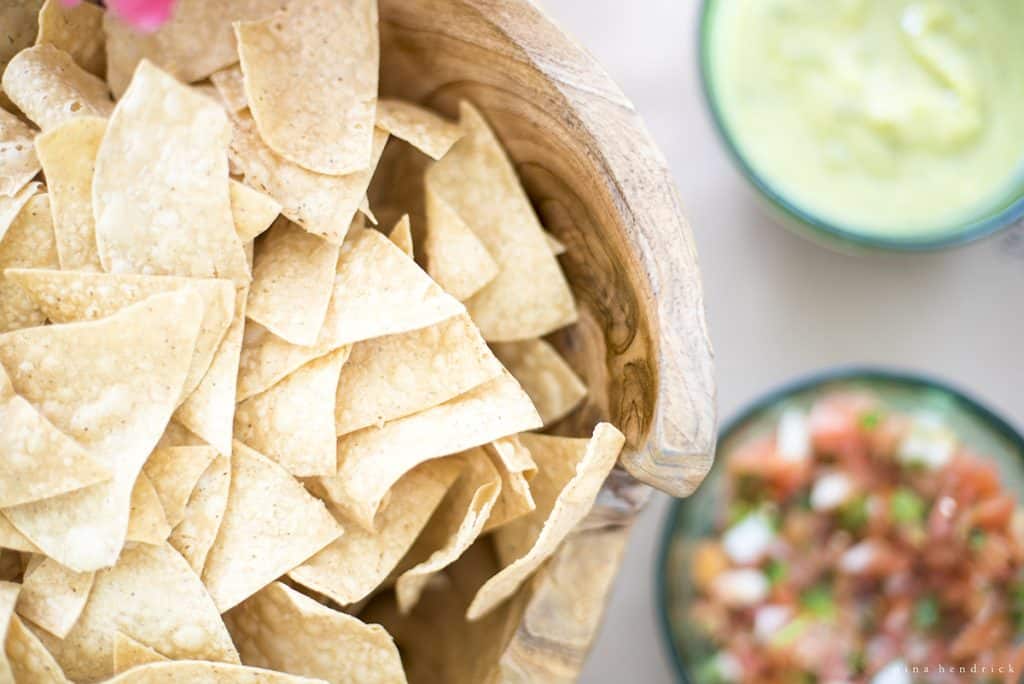 No gathering is complete without some yummy snacks! The wooden root bowl was from Target, here. They were all a little different, but so interesting!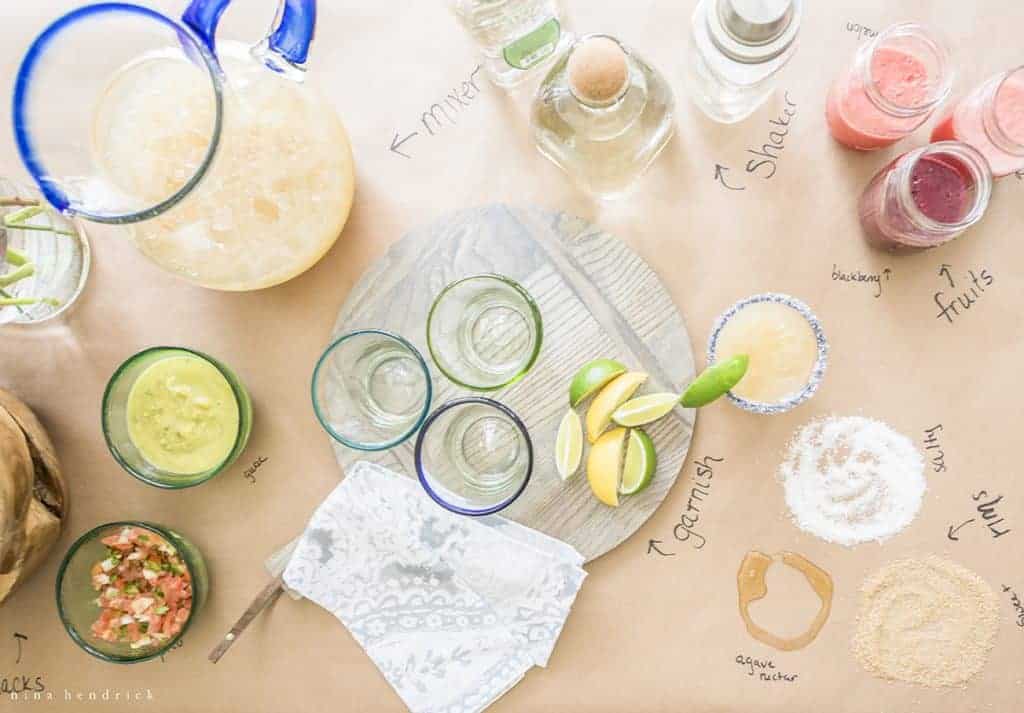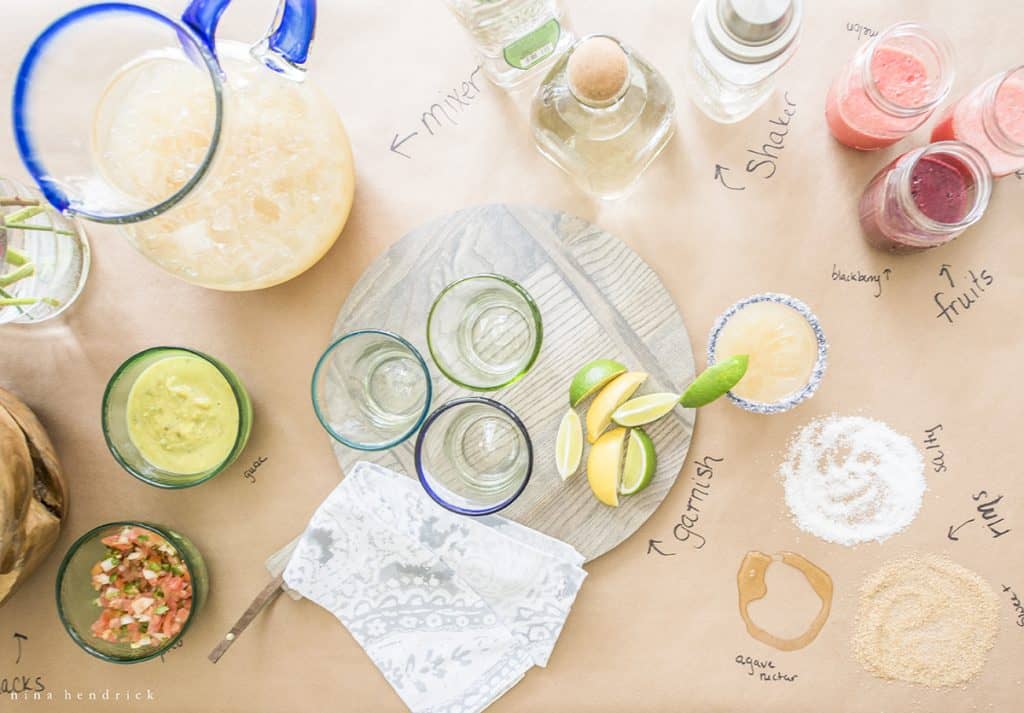 People have different margarita preferences, whether they lean salty or sweet, frozen or on the rocks, or with flavoring.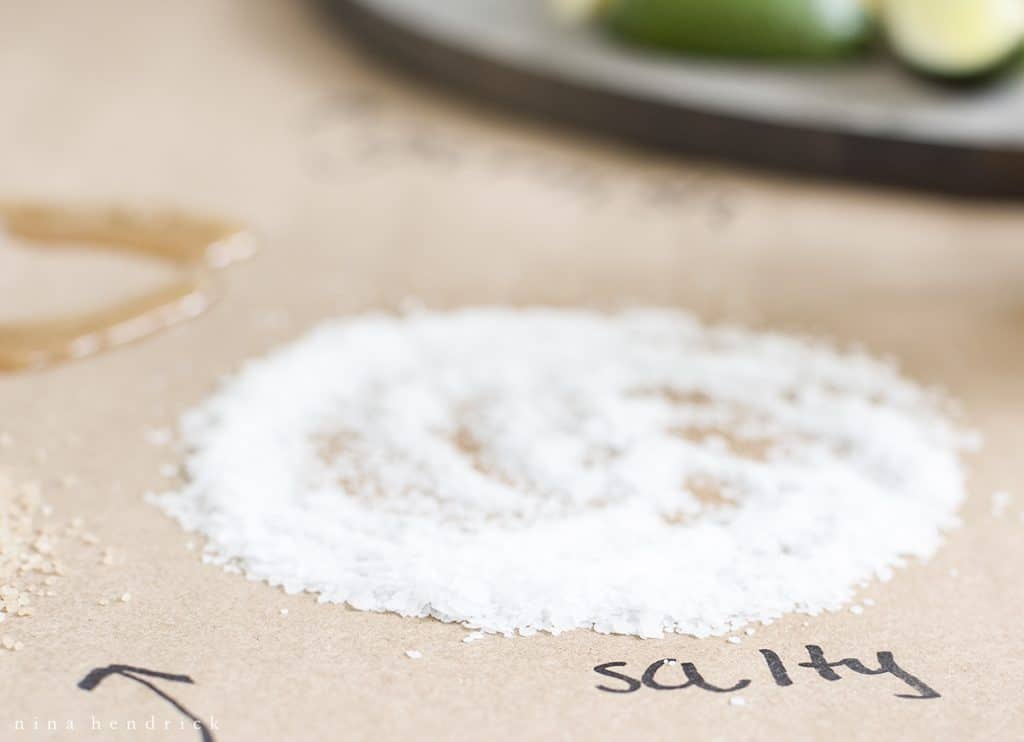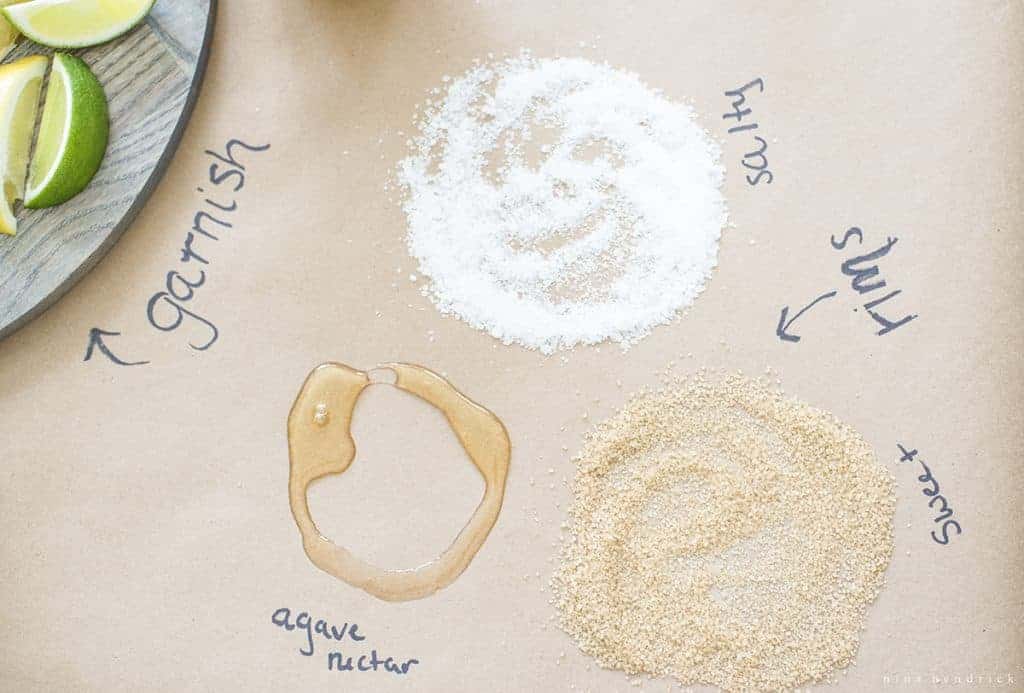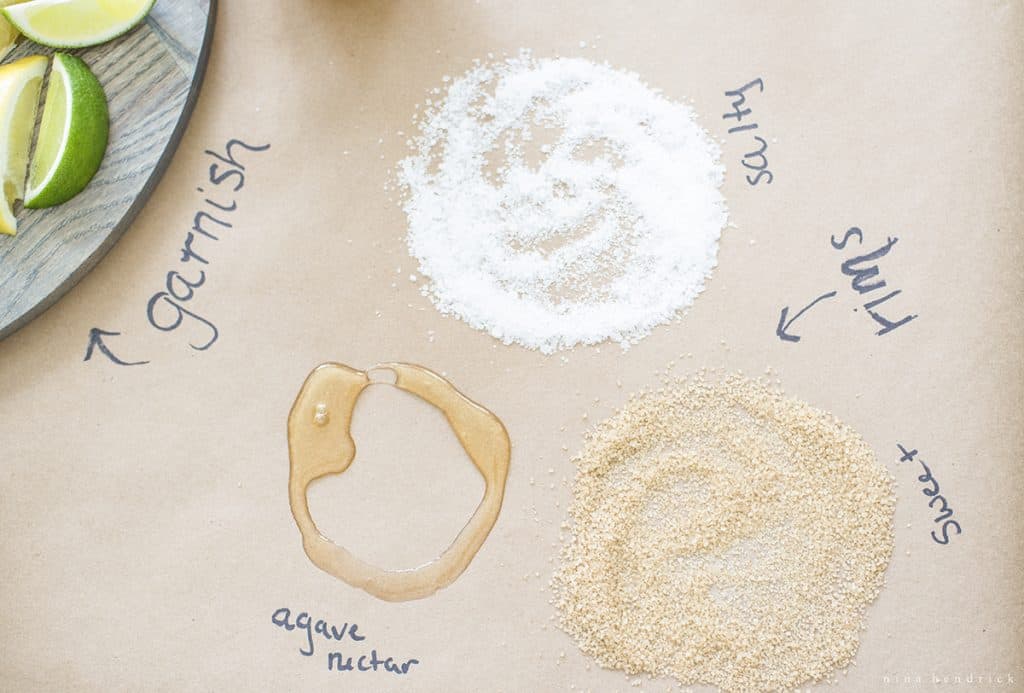 My favorite trick for a perfect rim is to use agave nectar to stick the salt or raw sugar on.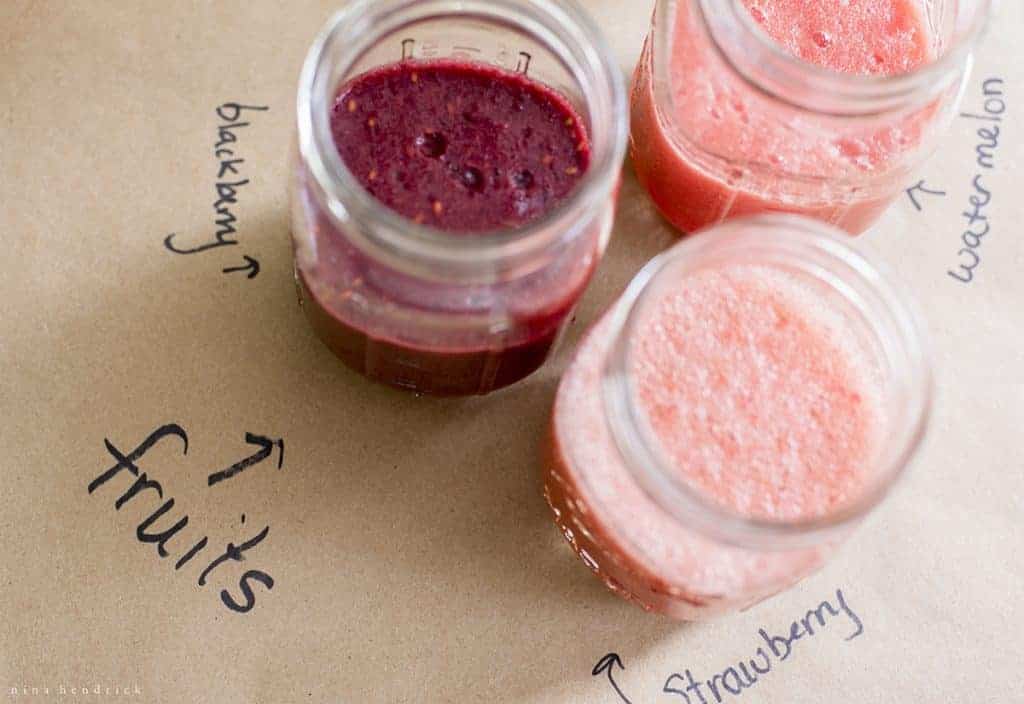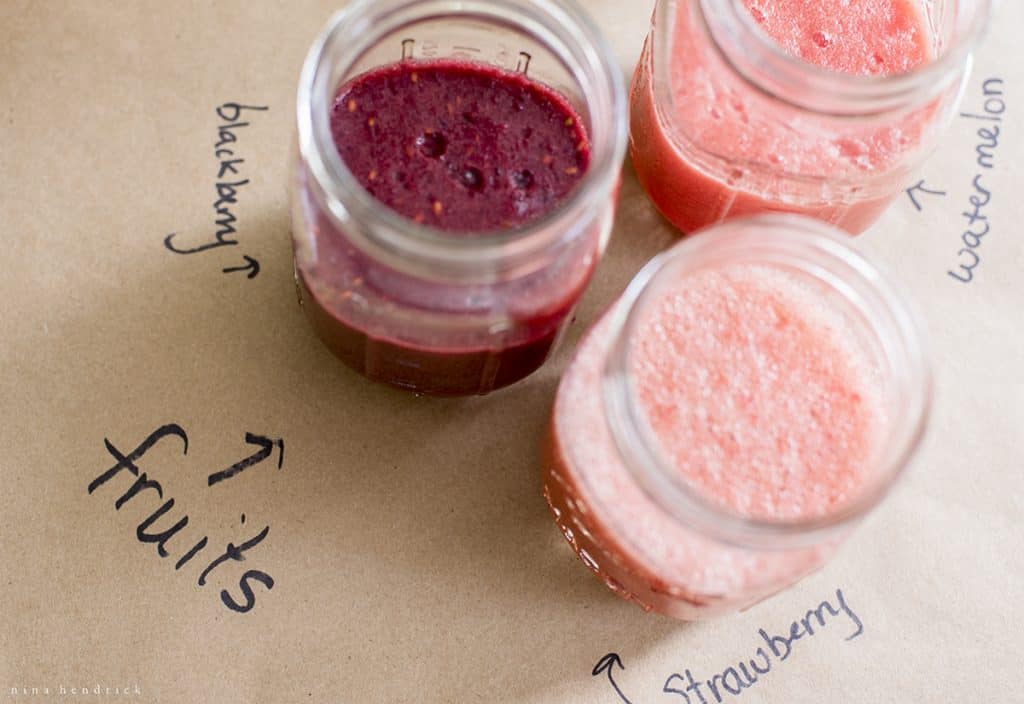 You can give a few fruit purees for flavor options, and then blend or use the shaker. I love this mason jar shaker lid that my sister-in-law gave me as a gift!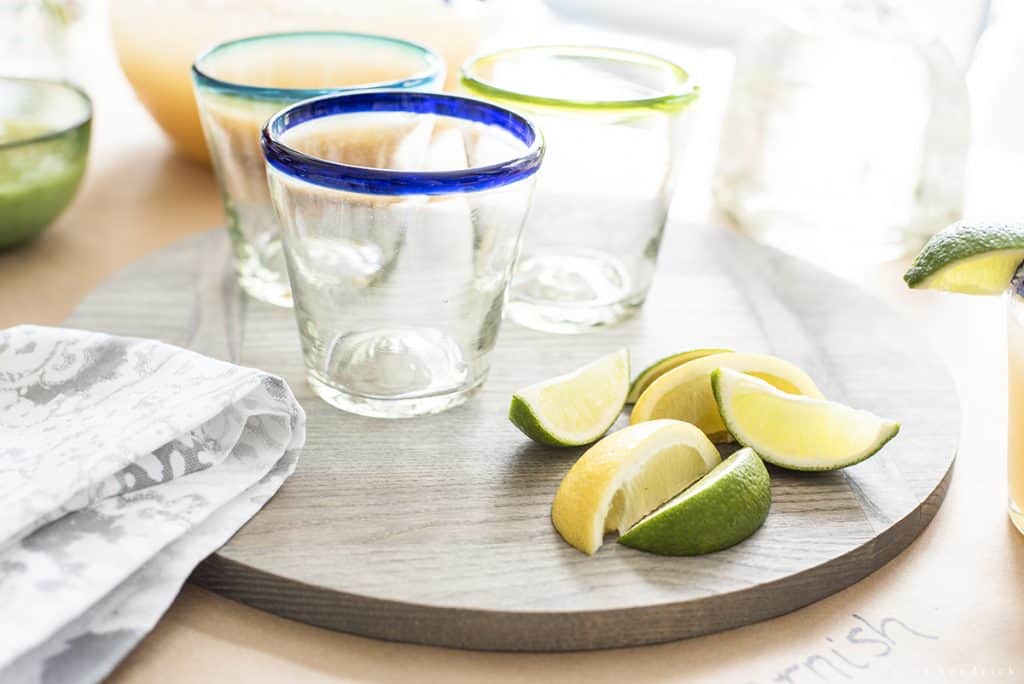 Don't forget the garnish!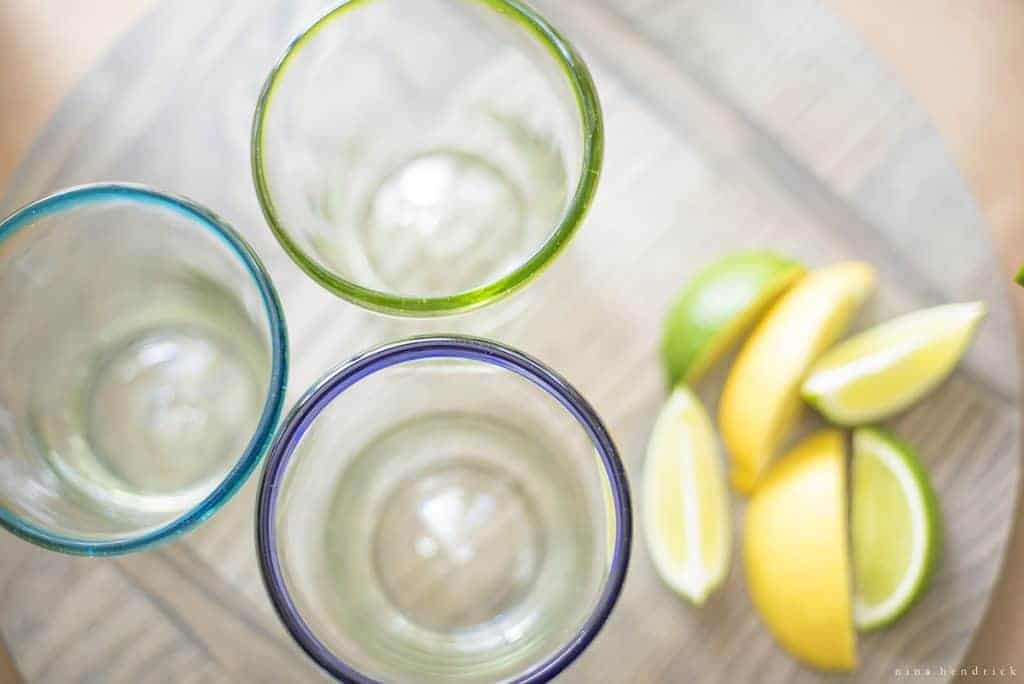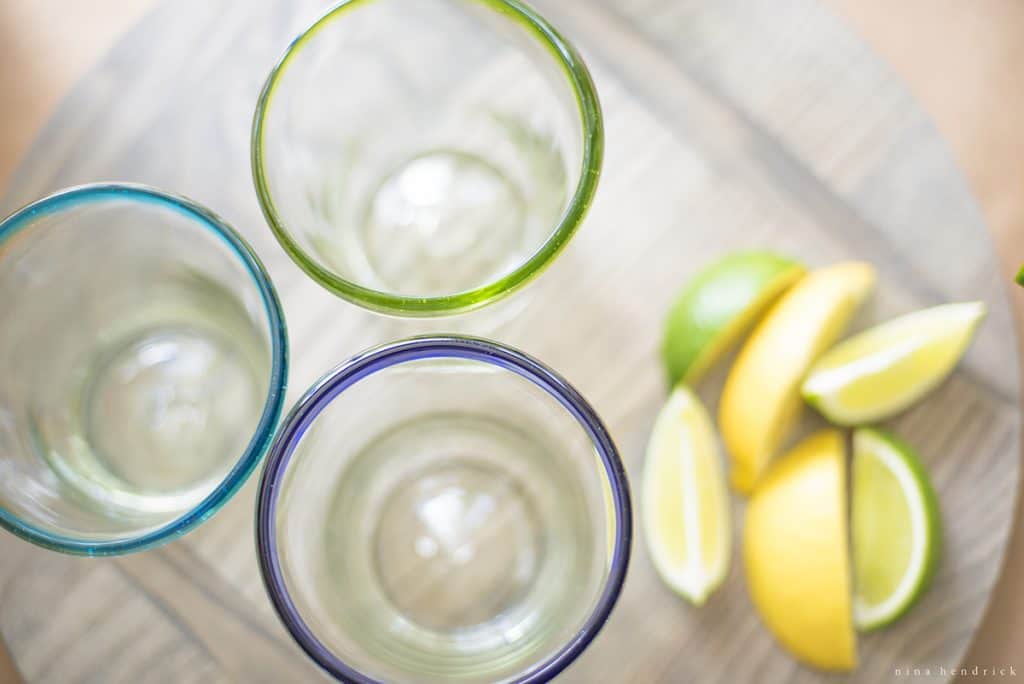 All of the colorful glassware came from Homegoods, but I've sourced similar glasses here and the pitcher here. The cutting board can be found here.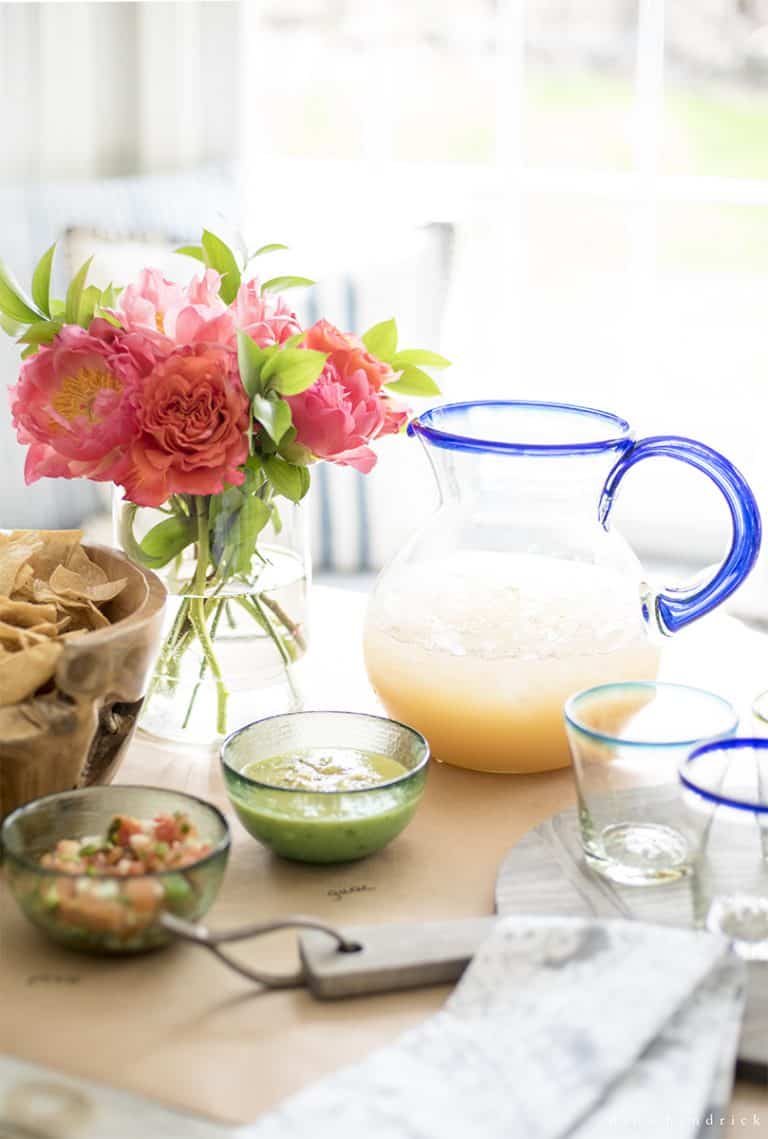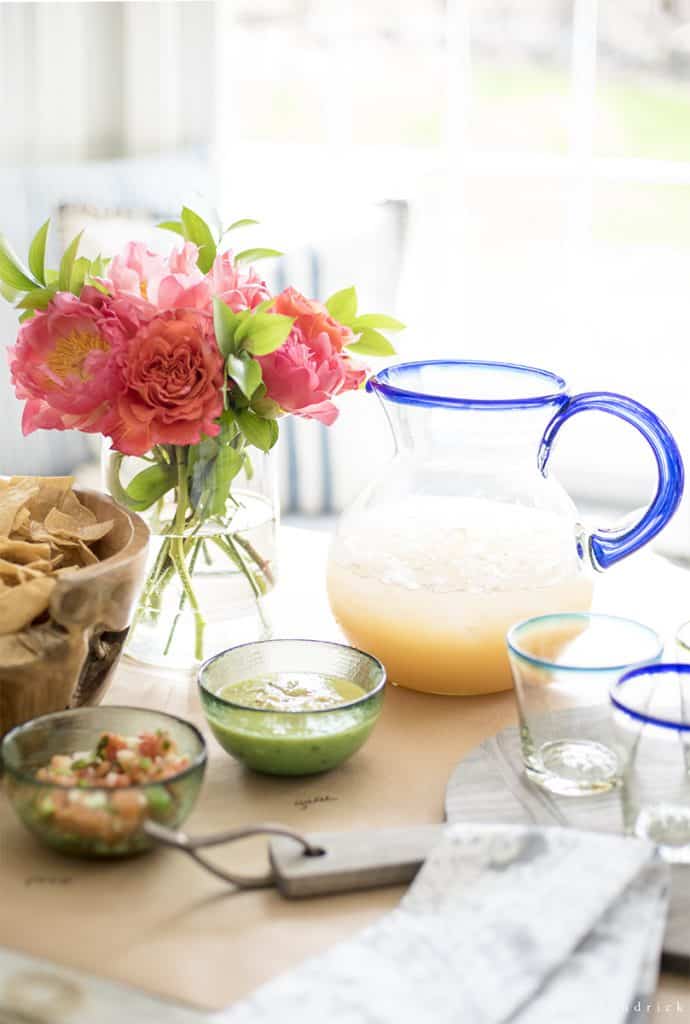 I will be sharing my favorite margarita recipe soon, but this mixer is awesome if I'm short on time!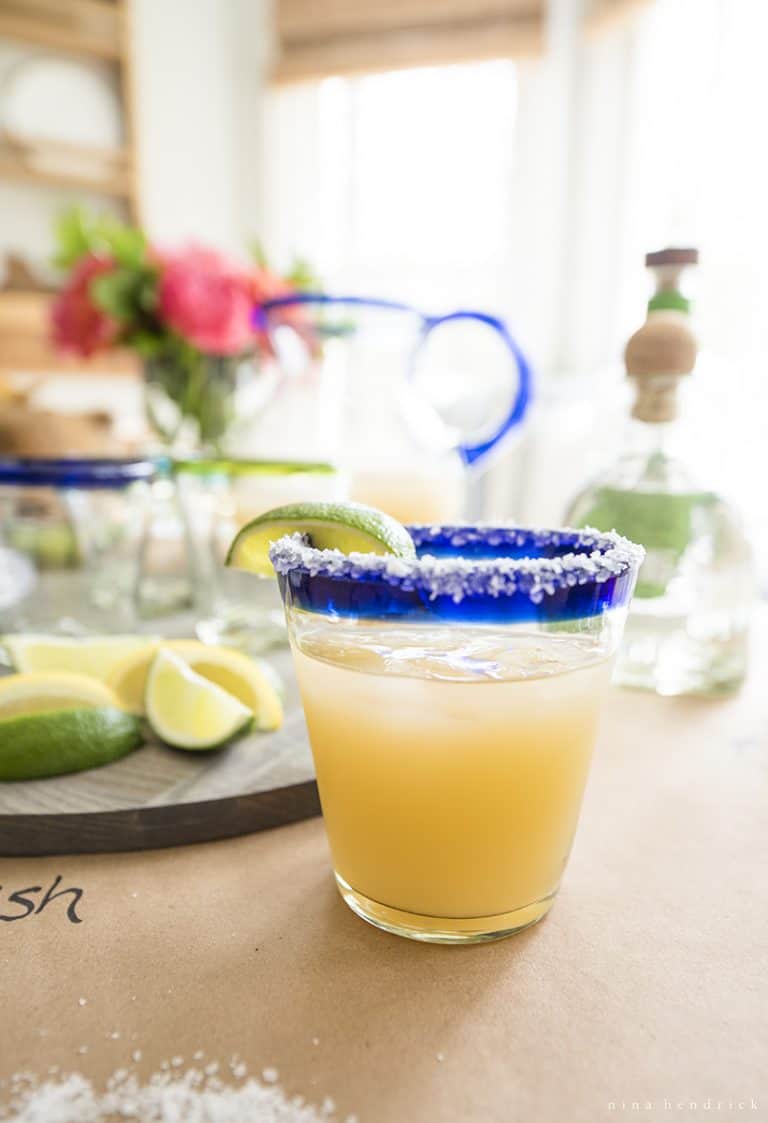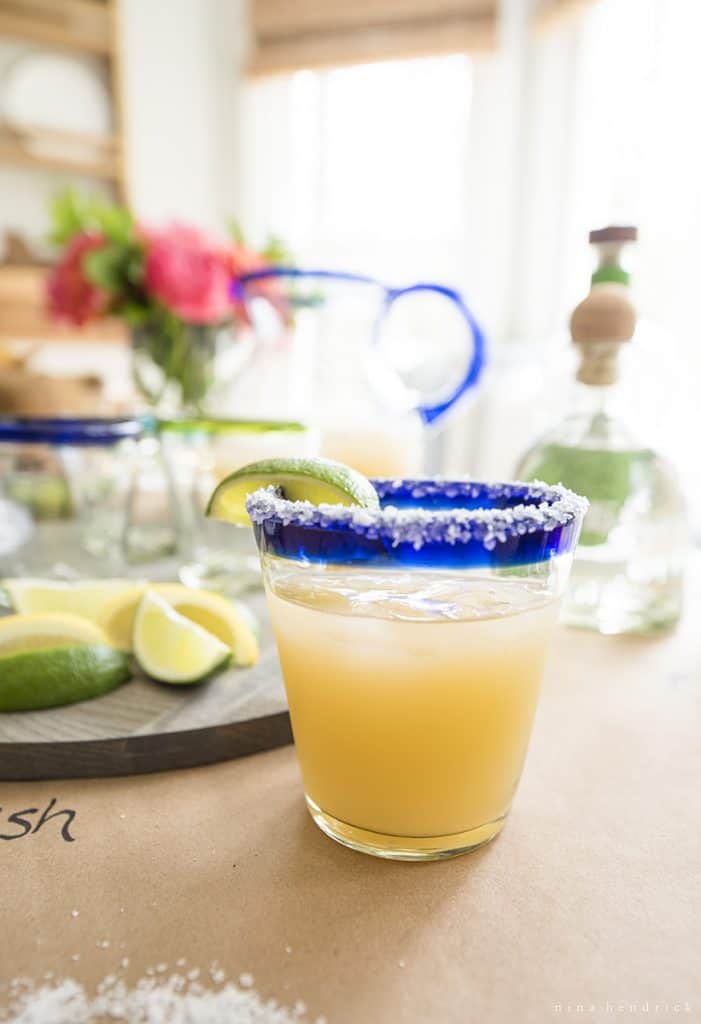 I love my margarita classic: on the rocks with a salt rim. Yum!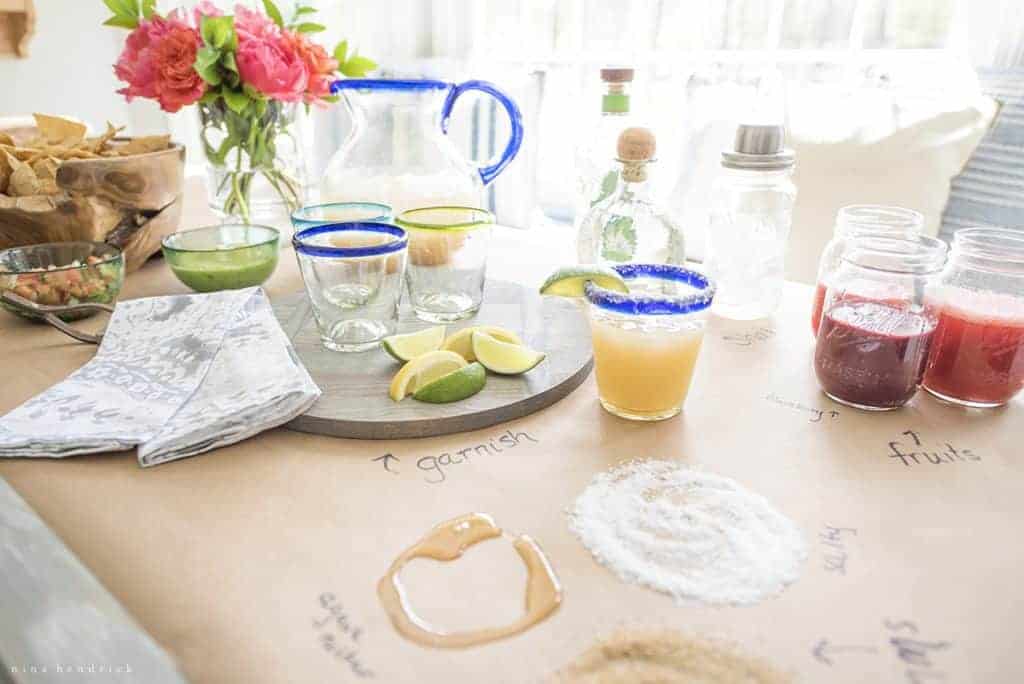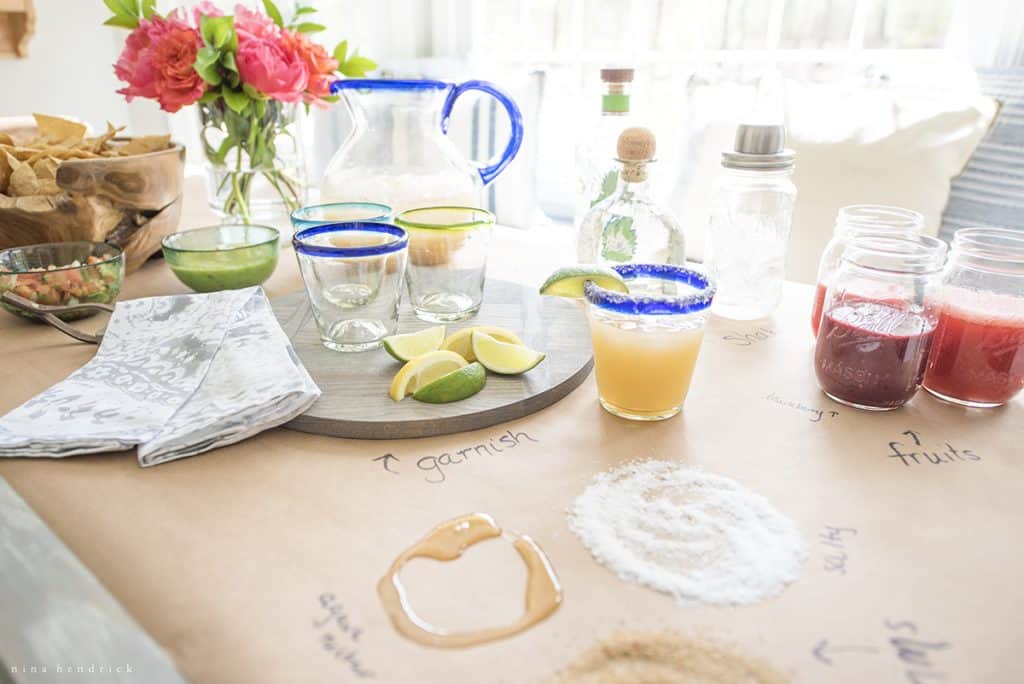 I hope this party inspired you! Happy Cinco de Mayo- and Happy (almost) Summer!


Pin It for Later: