Room Painting Essentials | A guide to all of the essential tools you need to paint in your home. 
Interior Room Painting Essentials & Tools
This post is a companion to my guide How to Paint a Room. If you haven't read that, you should start there first! This is a comprehensive shopping list of all of the items I mention during the painting process.
Paint
The first thing you're going to want to do is choose a paint color. Luckily, I put together the handy guide below for doing just that! Make sure to snag that to start your project out on the right foot. You can also take a tour of the paint colors in this house here.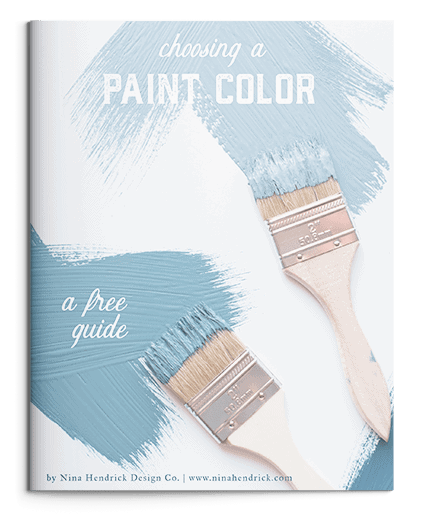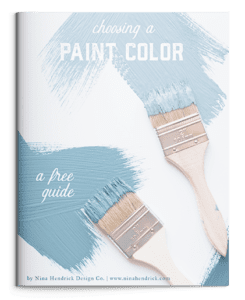 Click Here for Your Free Guide: Choosing a Paint Color
Naturally, in order to paint a room, you're going to need paint! As I mentioned in depth in my guide to painting a room, paint is something where you get where you pay for. I recommend getting the best possible paint your budget will allow. I happen to prefer Benjamin Moore Aura and Advance, for trim and walls, respectively. However, you really can't go wrong with premium paints.
Paint Sheen
You're going to make sure to choose the correct paint sheen as well. There are five sheens: flat, eggshell, satin, semi-gloss, and gloss. The general rule of thumb is that the glossier the paint, the easier to clean. We tend to use semi-gloss for trim and cabinets. The majority of our walls are eggshell, but satin is recommended for children's rooms, bathrooms, and kitchens. Here's a more in-depth article on paint sheens!
Prep Work
Safety
Protecting Your Surface
Prepping for Painting
Priming and Painting Tools
Roller Covers
You will want to make sure to choose the correct nap for your roller cover.
Brushes
You will generally want to choose a polyester brush for interior painting. Choosing a good brush is worth the investment. If you take care of it properly after painting, it will serve you well for a long time!
Cleanup