Simple Blue Christmas Decorating Ideas
In need of a muted Christmas decor palette this year? Look no further! We're serving up some simple blue Christmas decorating ideas!
Today is one of my favorite days of the whole year, Jennifer Rizzo's annual Holiday Housewalk! This year is the tenth anniversary of the Housewalk and my fifth year participating— I always feel so inspired by the beautiful homes! You can start back here at the beginning if you're just hopping on to the tour.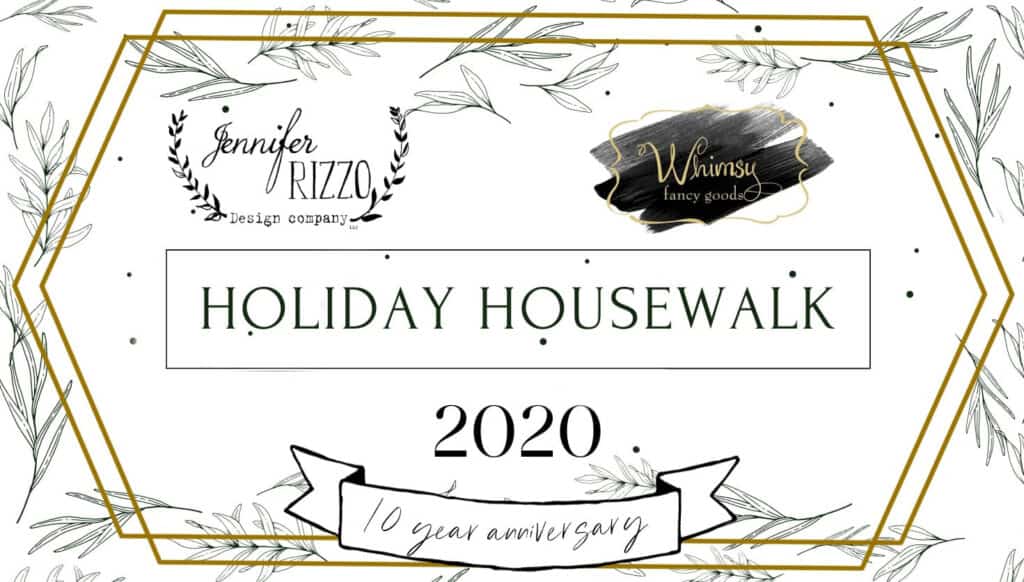 If you're stopping by from French Country Cottage, welcome! Courtney is a tough act to follow. Her styling is perfection!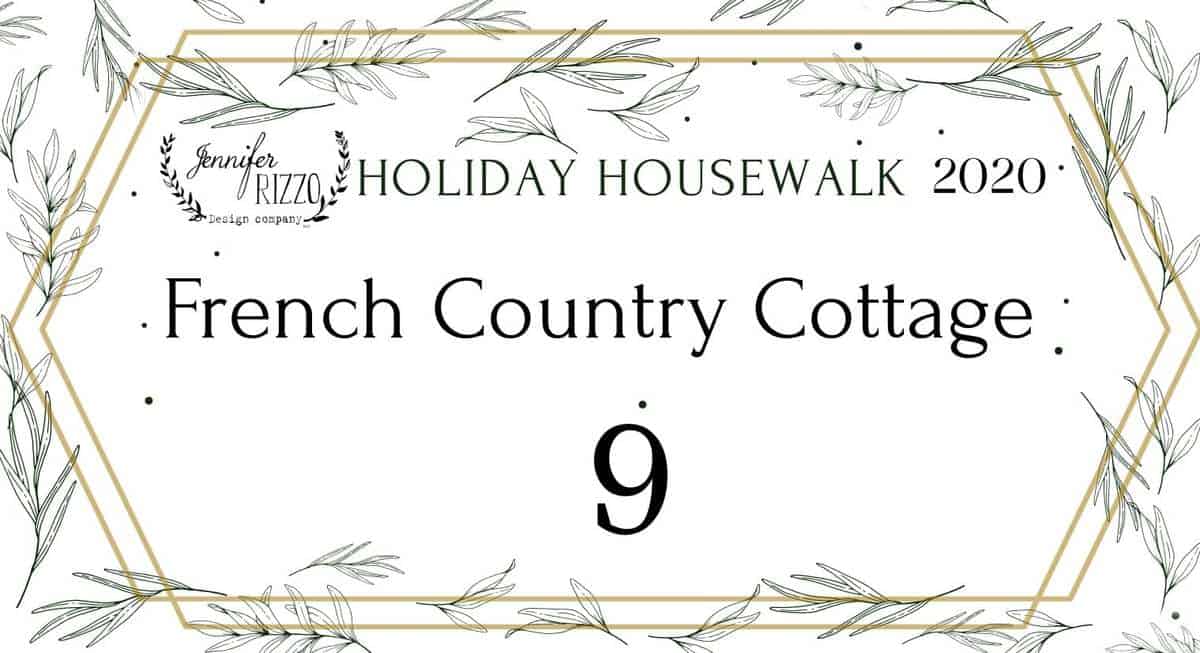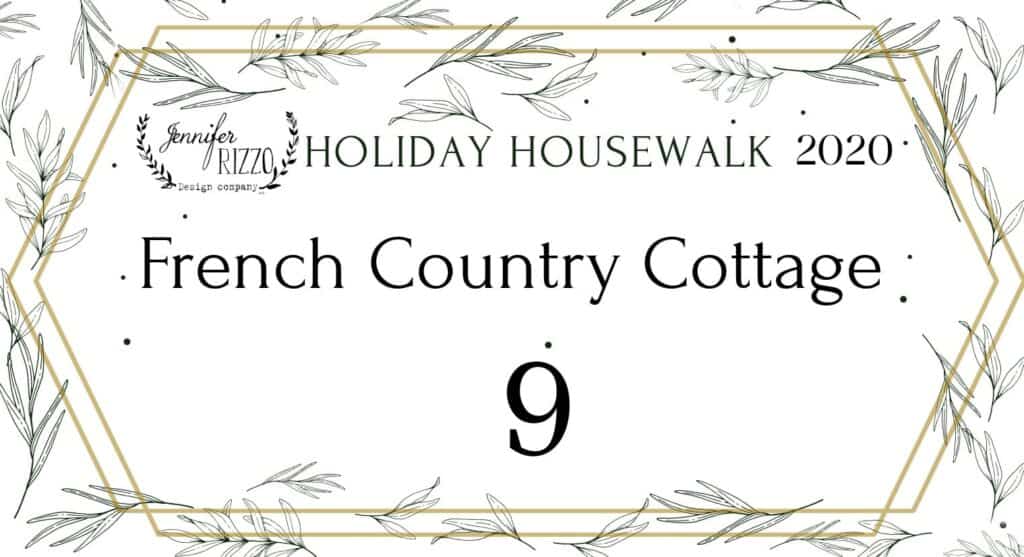 Simple Blue Christmas Decorating Ideas
After a few years of classic colors, I decided to go in a different direction this year. After the most stressful year I think many of us have ever lived through, I wanted to keep my holiday decor simple, soothing, and joyful.
This post contains affiliate links, which means I may get a small commission (at no extra cost to you) if you shop my link. Please see my disclosure if you'd like more info!
Blue Christmas Decorating Ideas for the Exterior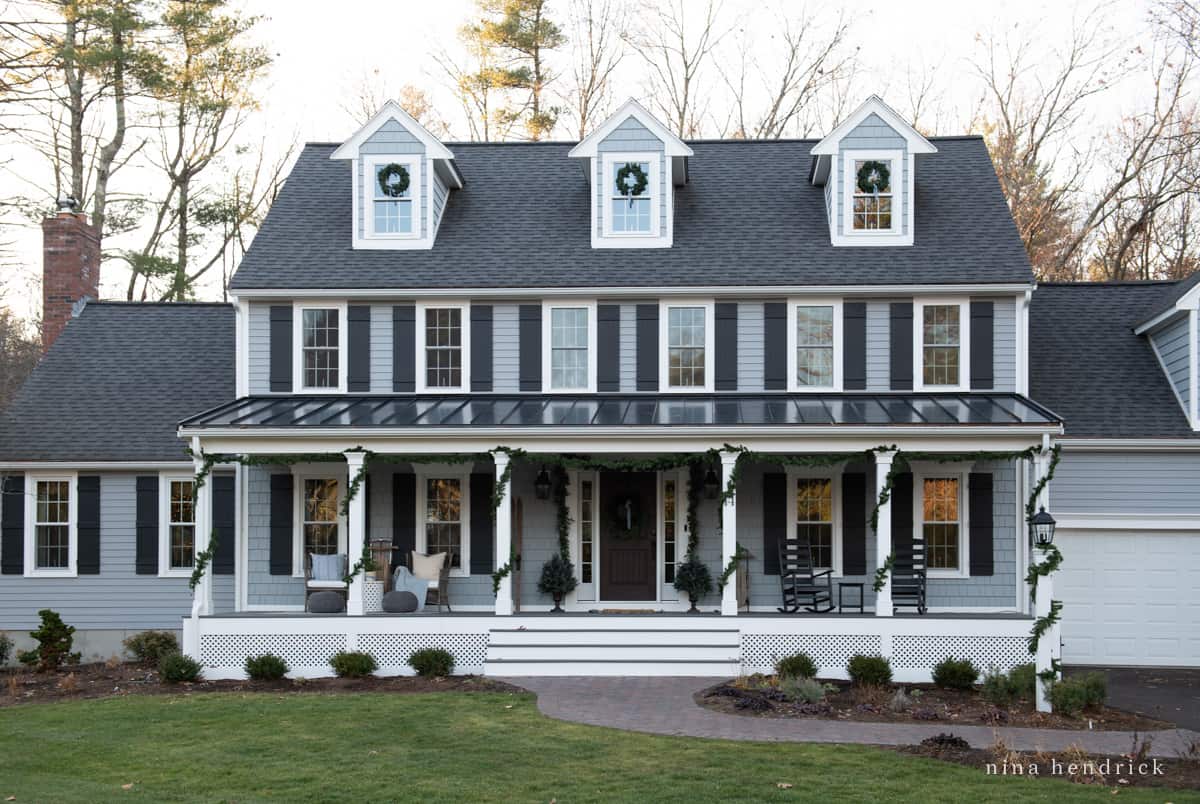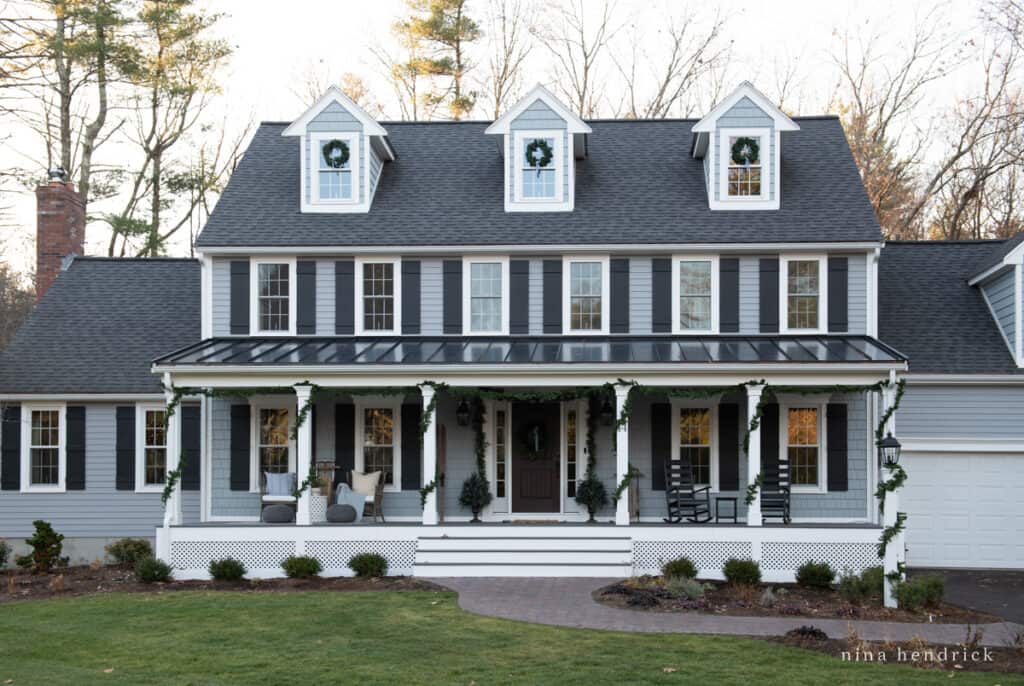 When we redid the exterior of our home last year, I'll admit that my stomach dropped when I saw the siding color. What had looked like gray on a vinyl sample ended up being basically blue in real life. However, it didn't take me long to fall in love with the color! It is, after all, one of my favorites. (You can find all of the source details for the exterior on this page).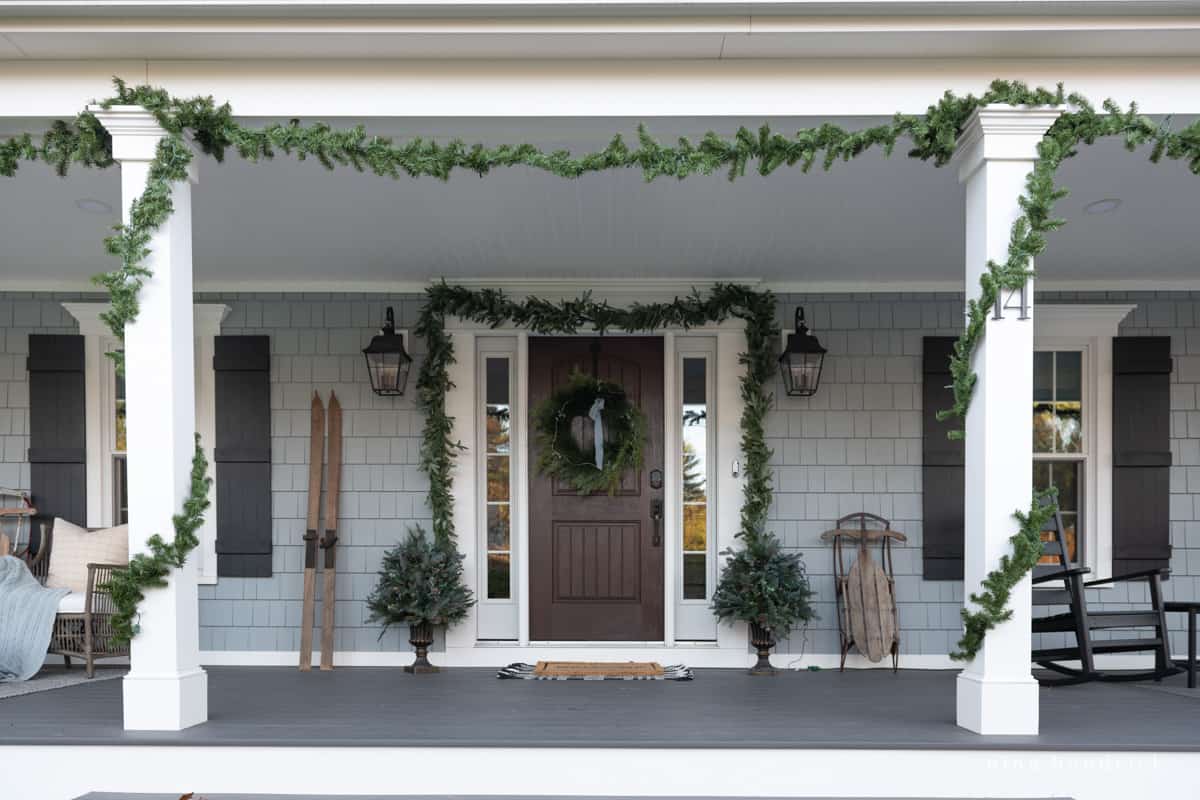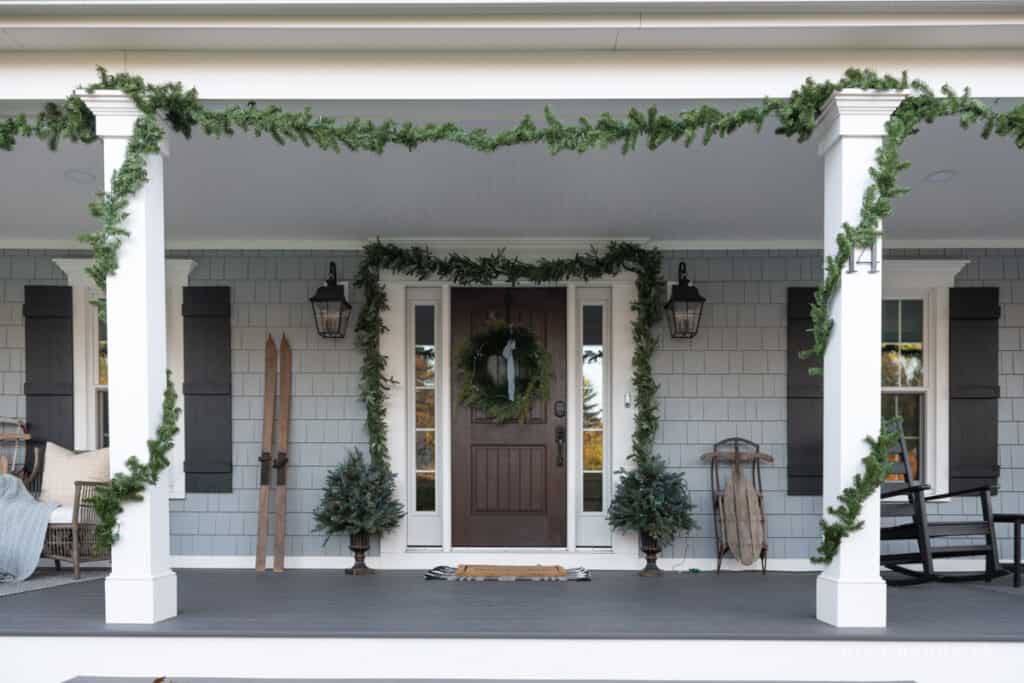 I was excited to see what it would look like decorated for Christmas this year! While the project was technically completed last year, they finished too late in the season to put in a walkway or landscaping, so everything looked like a big mess.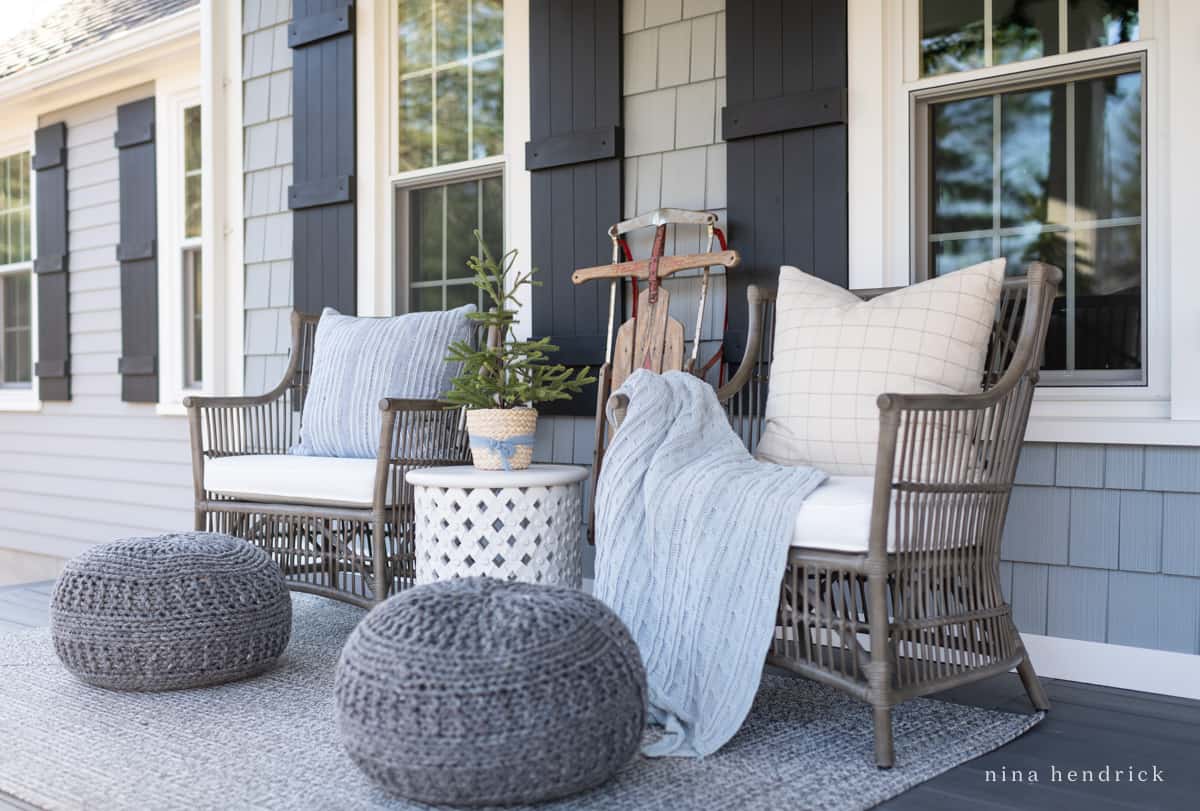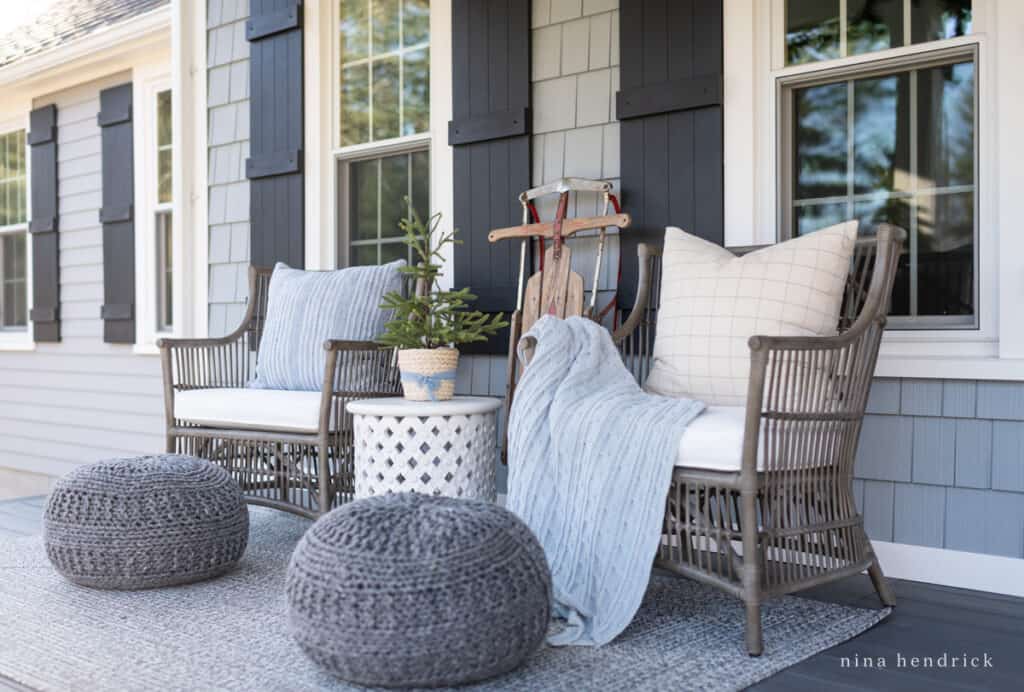 The porch has really changed our entire home — not only in appearance but also in lifestyle! We spend as much time as we can out here. We ordered a bed swing back in July and it's been delayed because of this crazy year, but we're excited to have it for next year!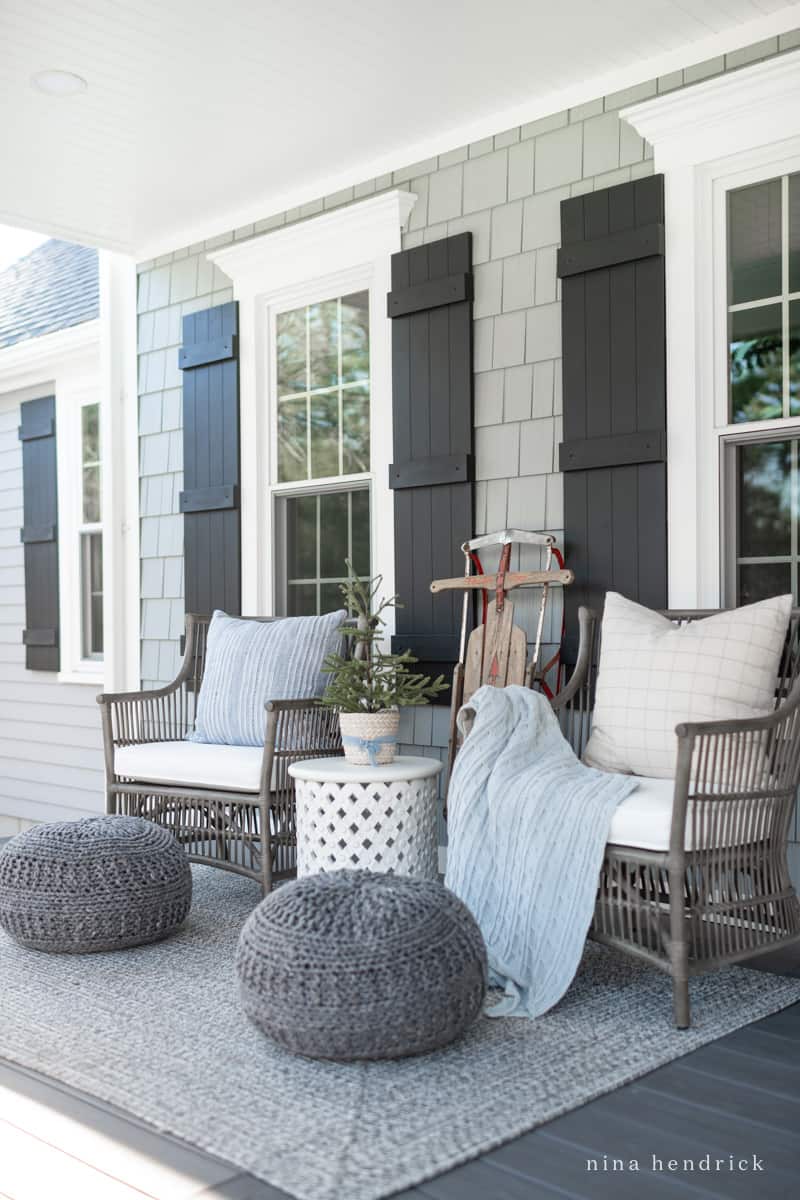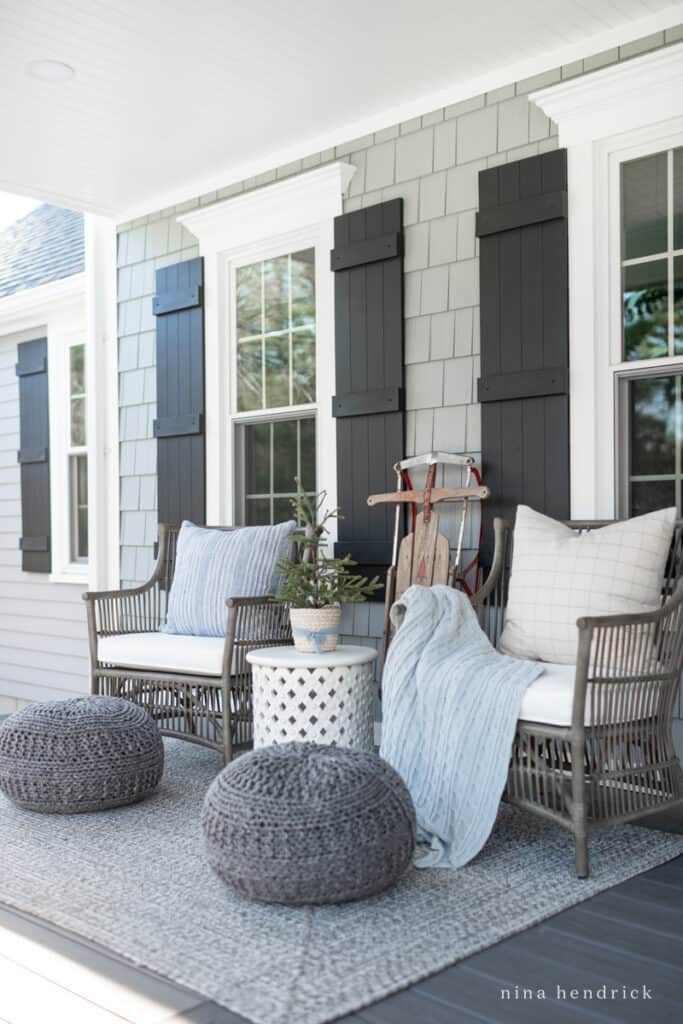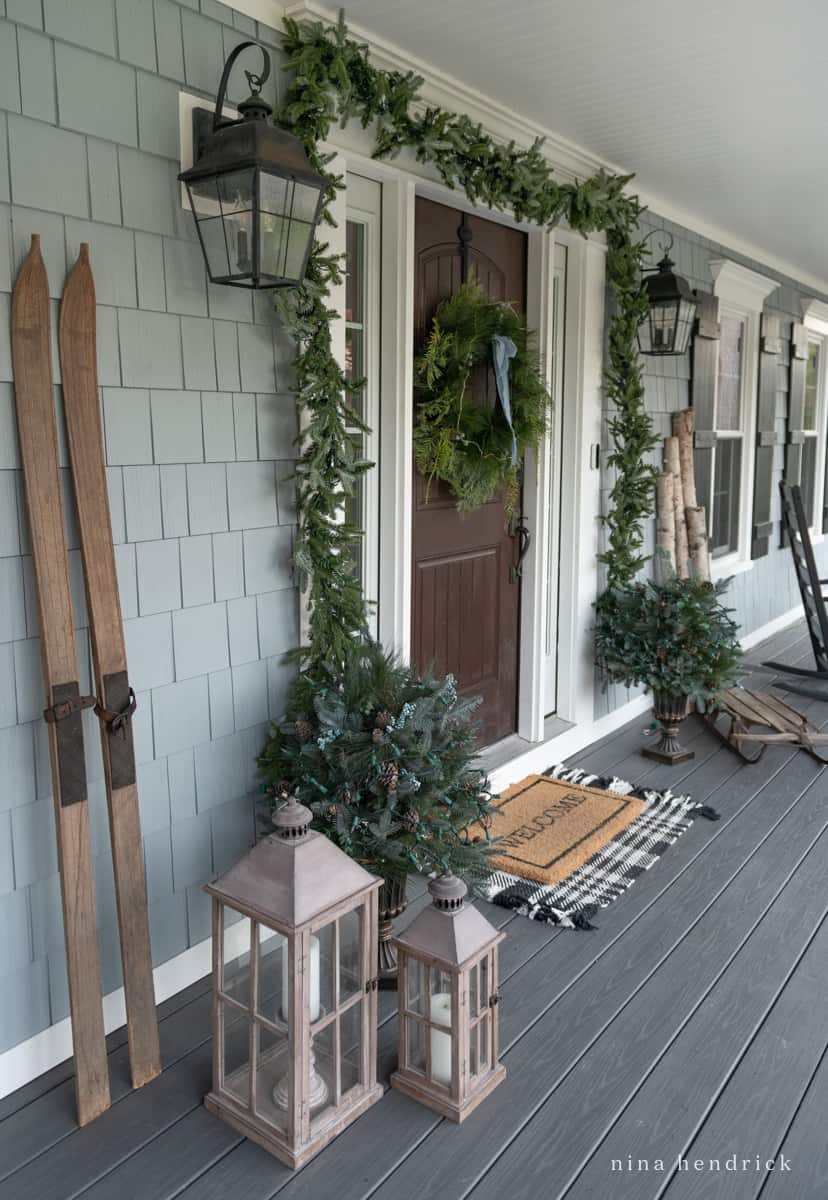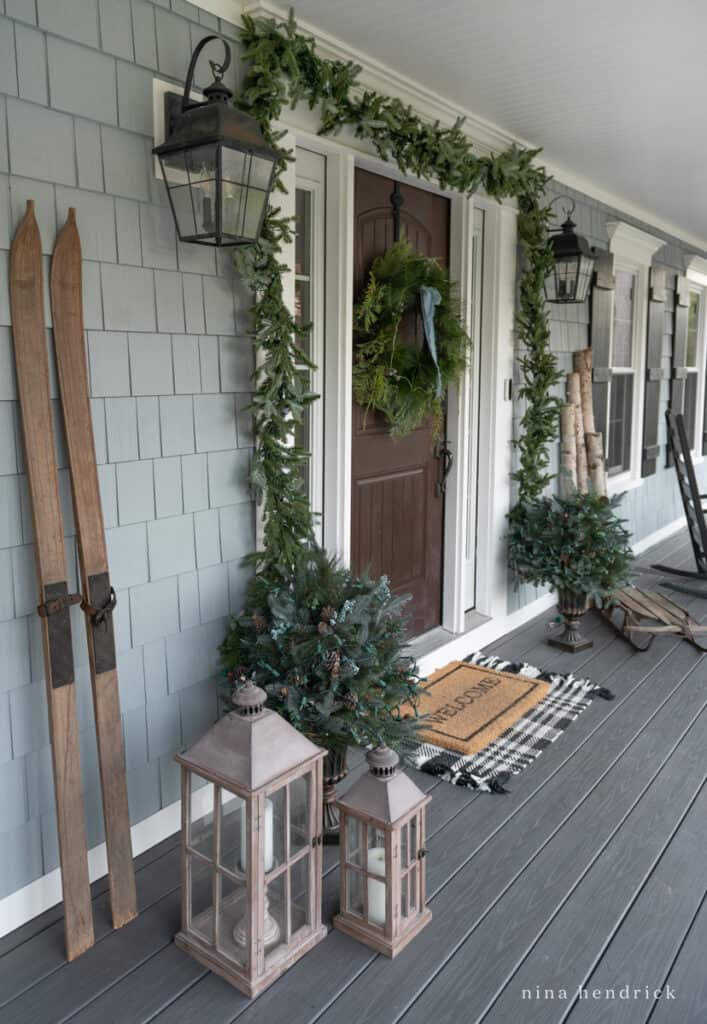 I brought some of my favorite decor pieces that I've had for years to display around our front door. The skis and sled are vintage but I've sourced the other items (or similar) below! I also included the sources for the black rocking chairs and the lanterns that are on our lamp posts in the front yard (although the posts themselves were purchased locally at Walpole Outdoors).

Hints of Blue Christmas Decor in the Foyer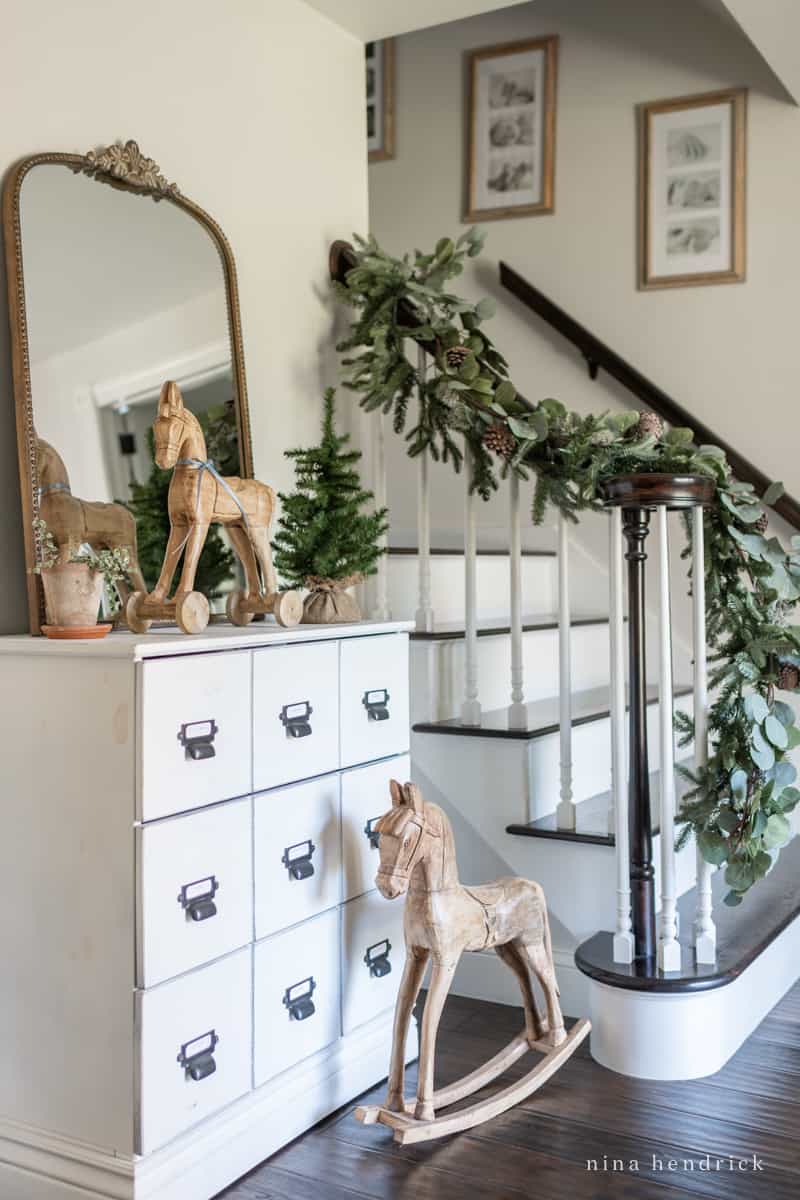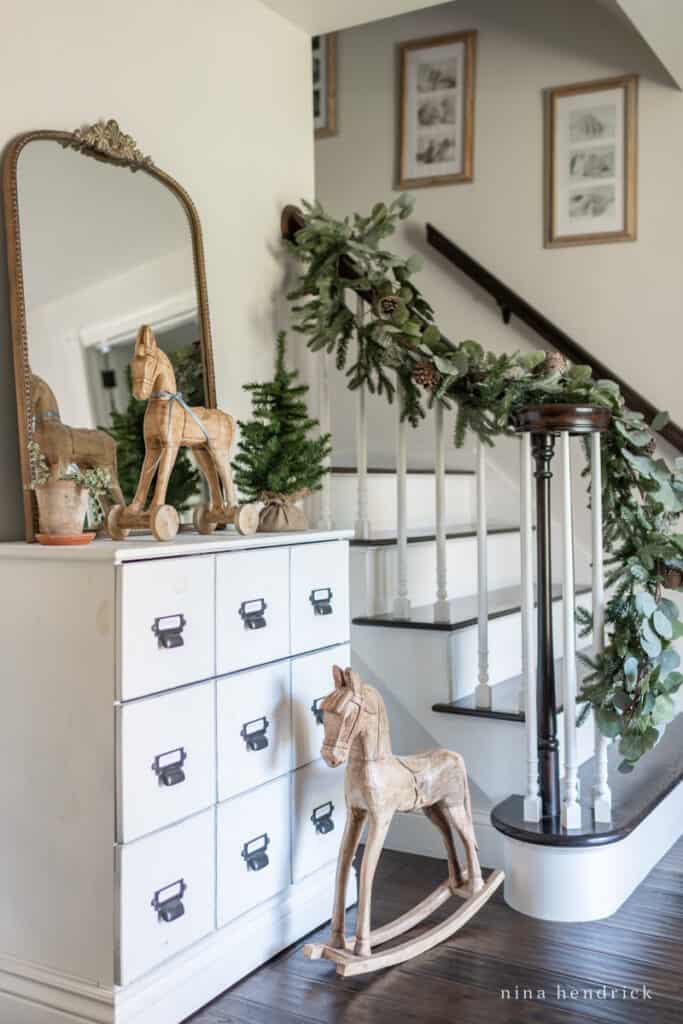 Continuing the theme of simplicity, I didn't buy a single new thing for the foyer. These are all tried-and-true favorites! I love moving these wooden horses around each year.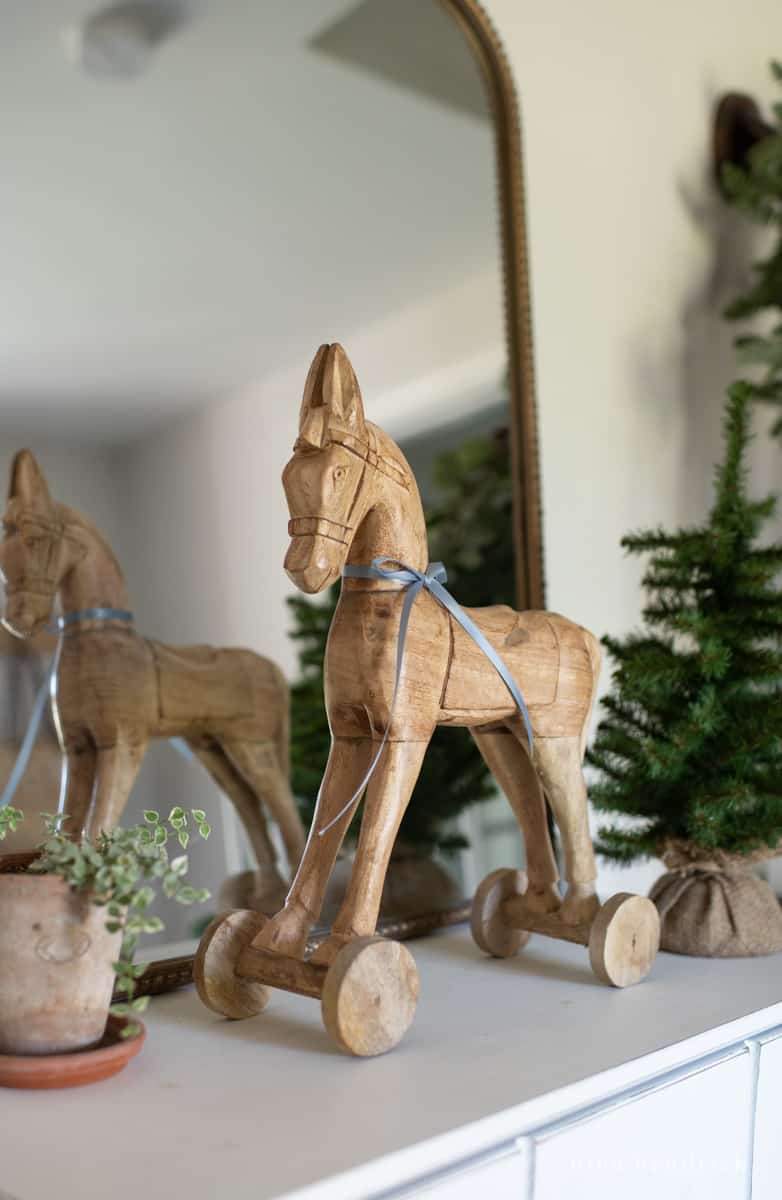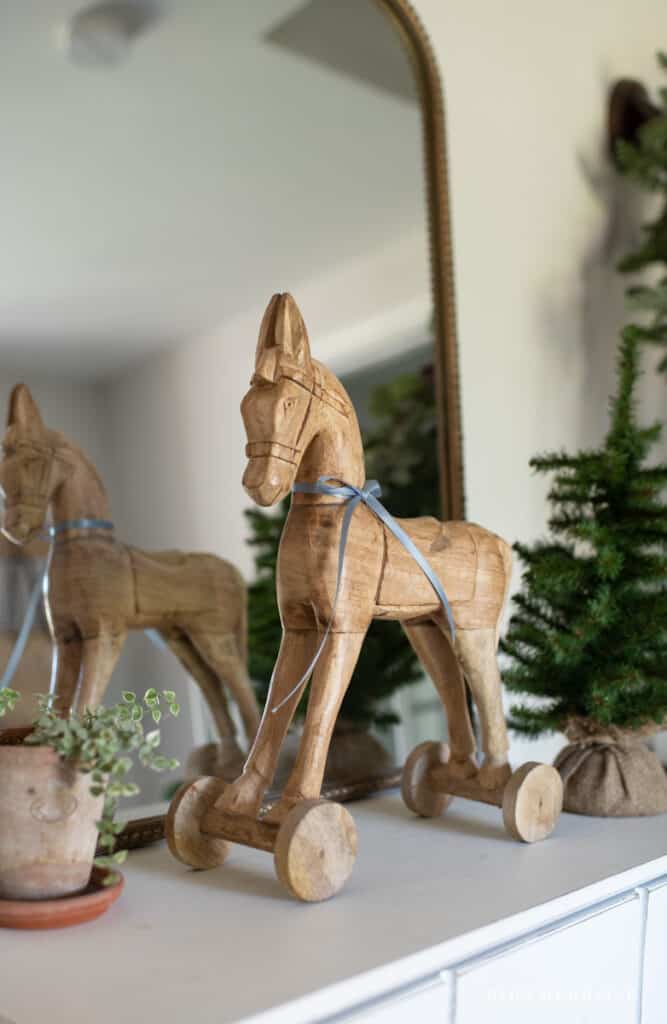 To bring in a hint of blue, I simply tied a french blue ribbon around the horse's neck. This little vignette is styled on the DIY Apothecary Cabinet IKEA Hack that's been here for years. I'm considering changing things up in the foyer soon, so this may be the last season I style it!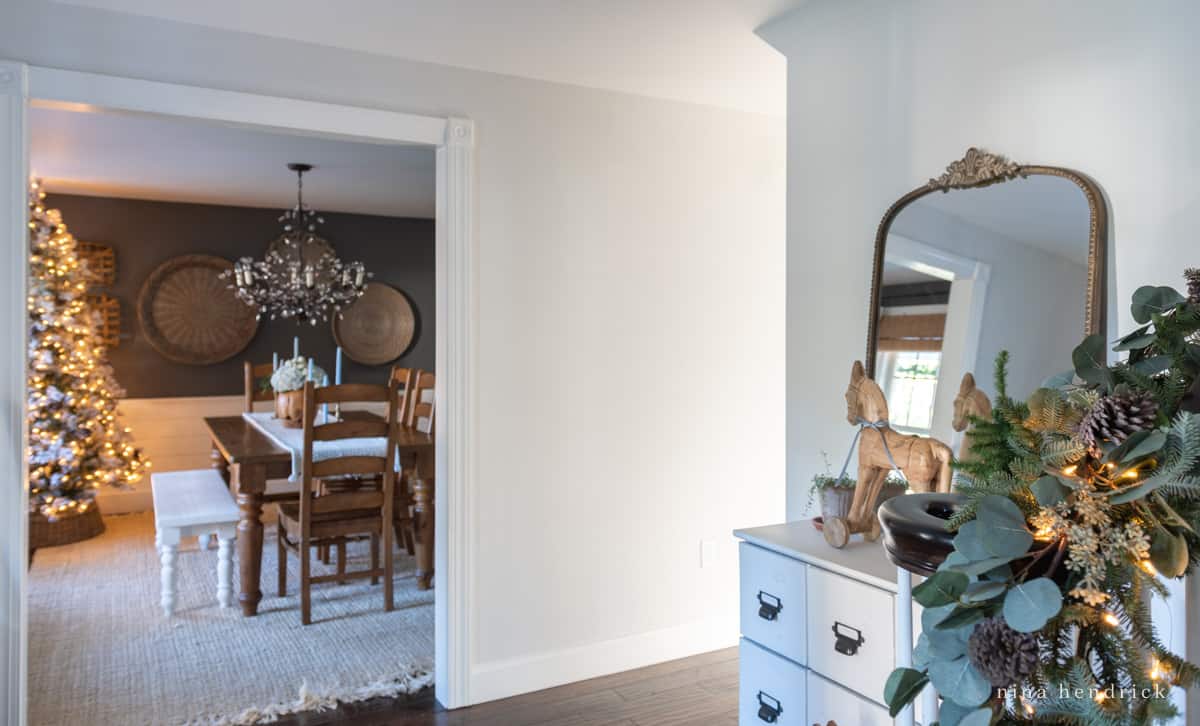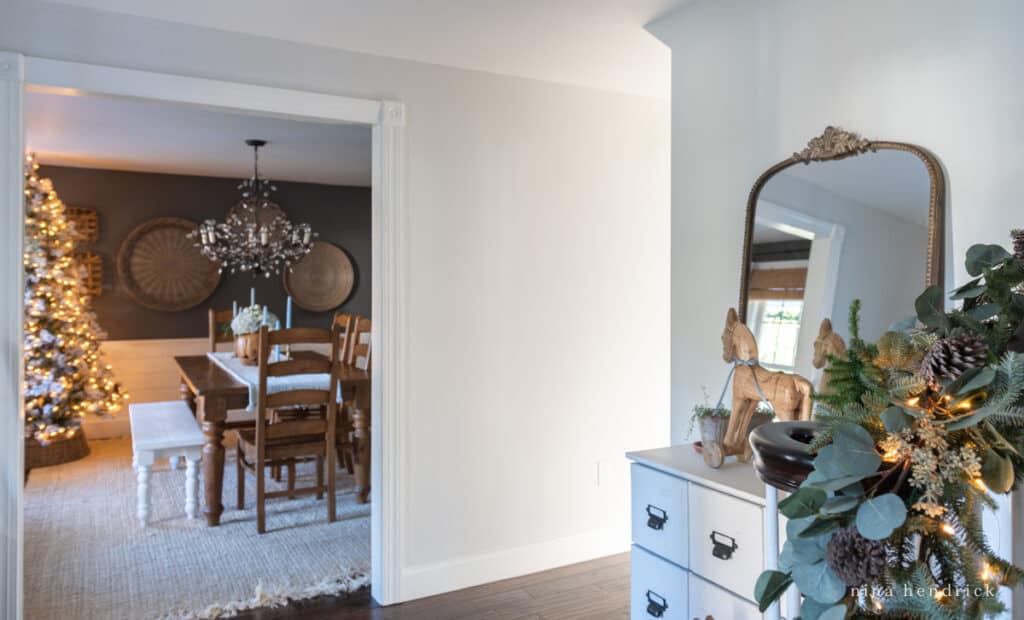 Here's a little peek of the transition from the foyer into the dining room. And the bright light you see is coming from the afternoon light in the kitchen, which is up after a peek into the dining room!
Simple Blue Christmas Dining Room Sneak Peek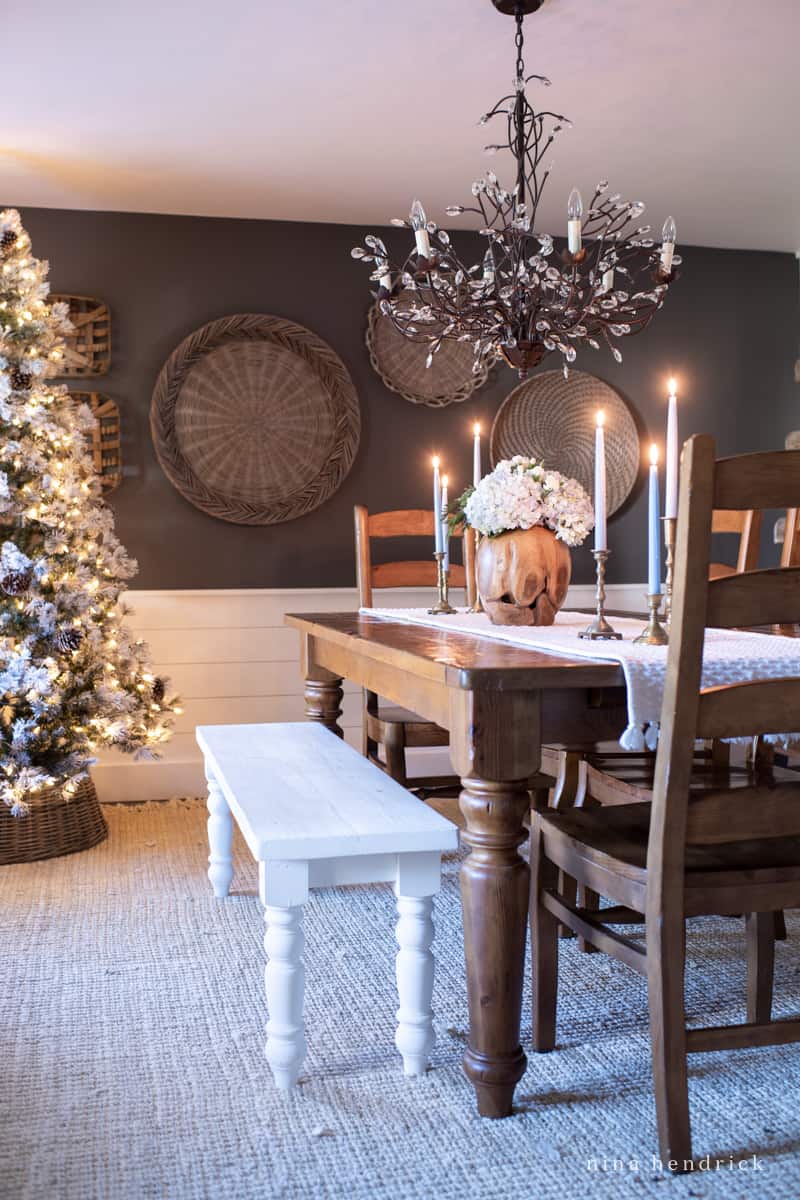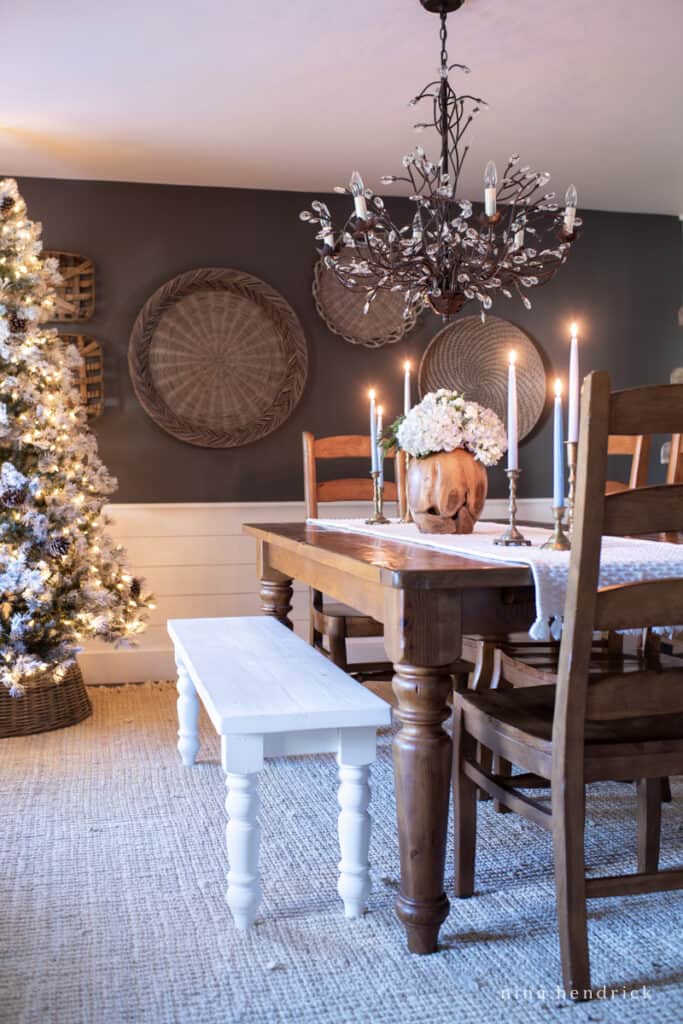 I've just begun bringing touches of Christmas into the dining room for this season, but you can get a hint of the upcoming tablescape from the pale blue candles and blue hydrangeas. It may seem strange to have hydrangeas in the winter, but they make me so happy!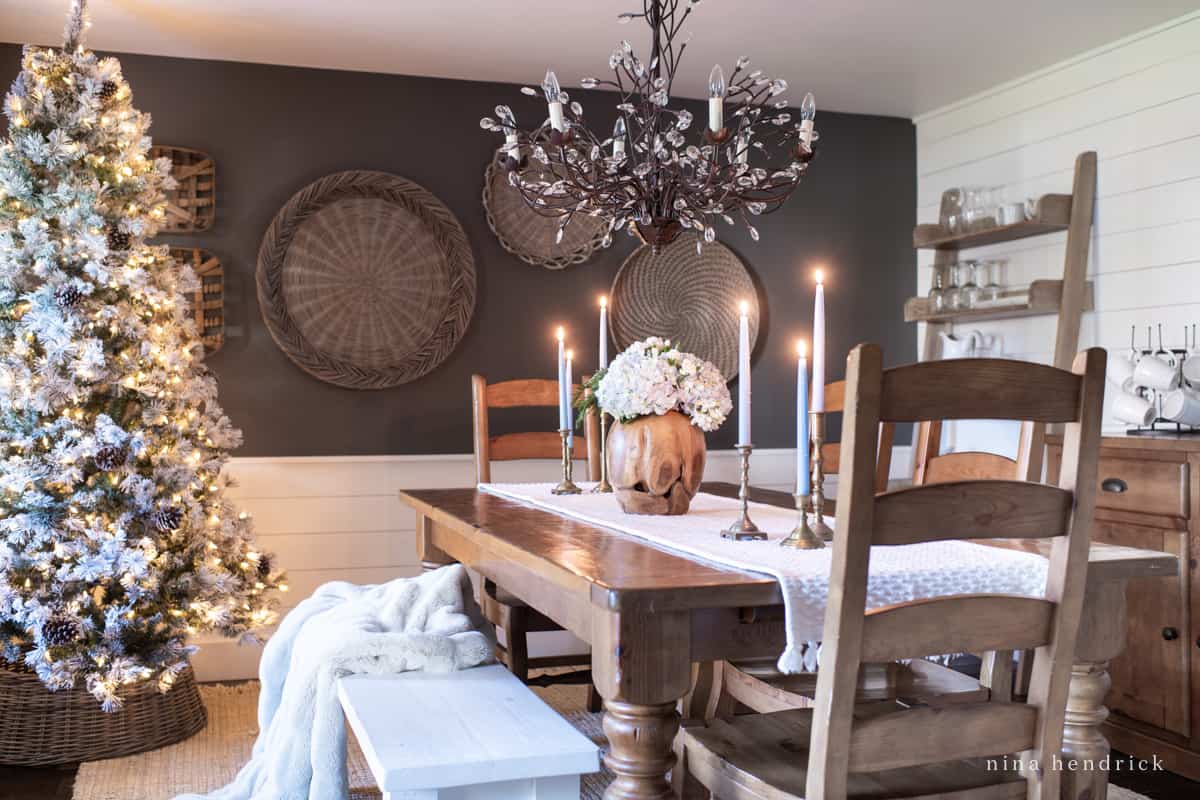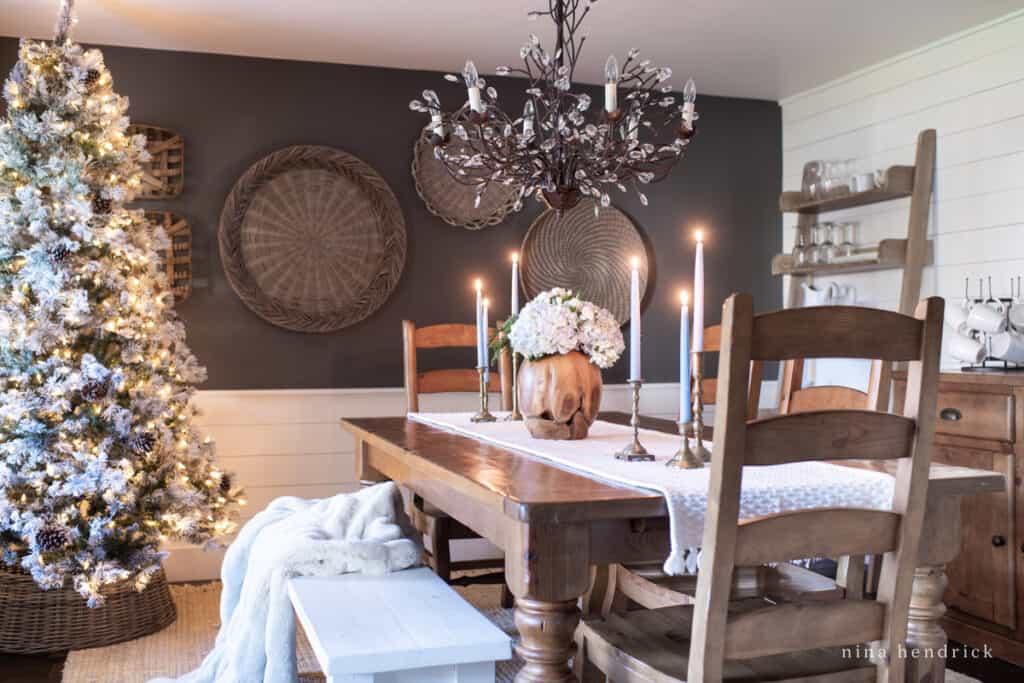 I haven't decided whether or not to add on to the flocked tree. It's so decorative just on its own! But I do have some gold and blue ornaments ready to go, and I'll decide as the season progresses. Instead of rushing to do everything at once, I've been quite content to take my time with decorating this year and just letting it evolve. Honestly, it's beautifully simple as it is!

Simple Blue Christmas Decorating Ideas for the Kitchen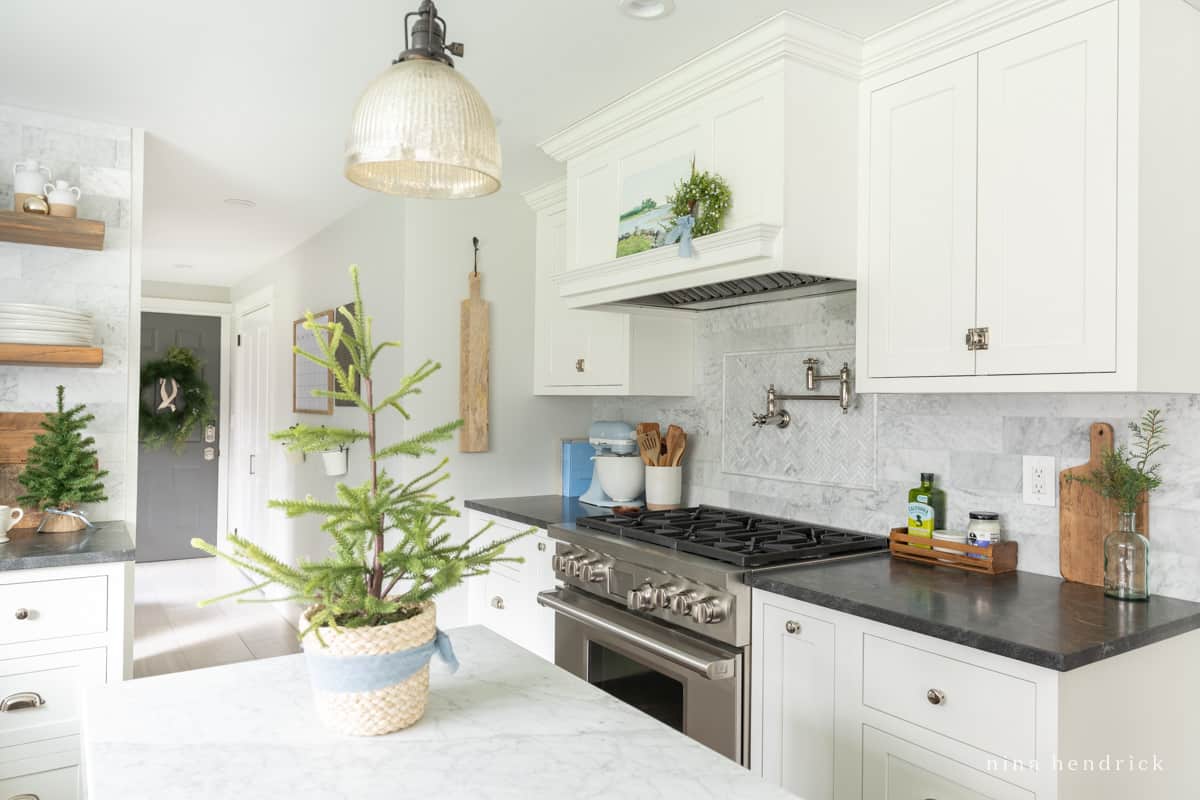 Since the kitchen is normally filled with simple blue touches anyway, it was so easy to guide it in this direction for Christmas. I shared a longer tour here, but I've made a couple of tweaks and changes since then.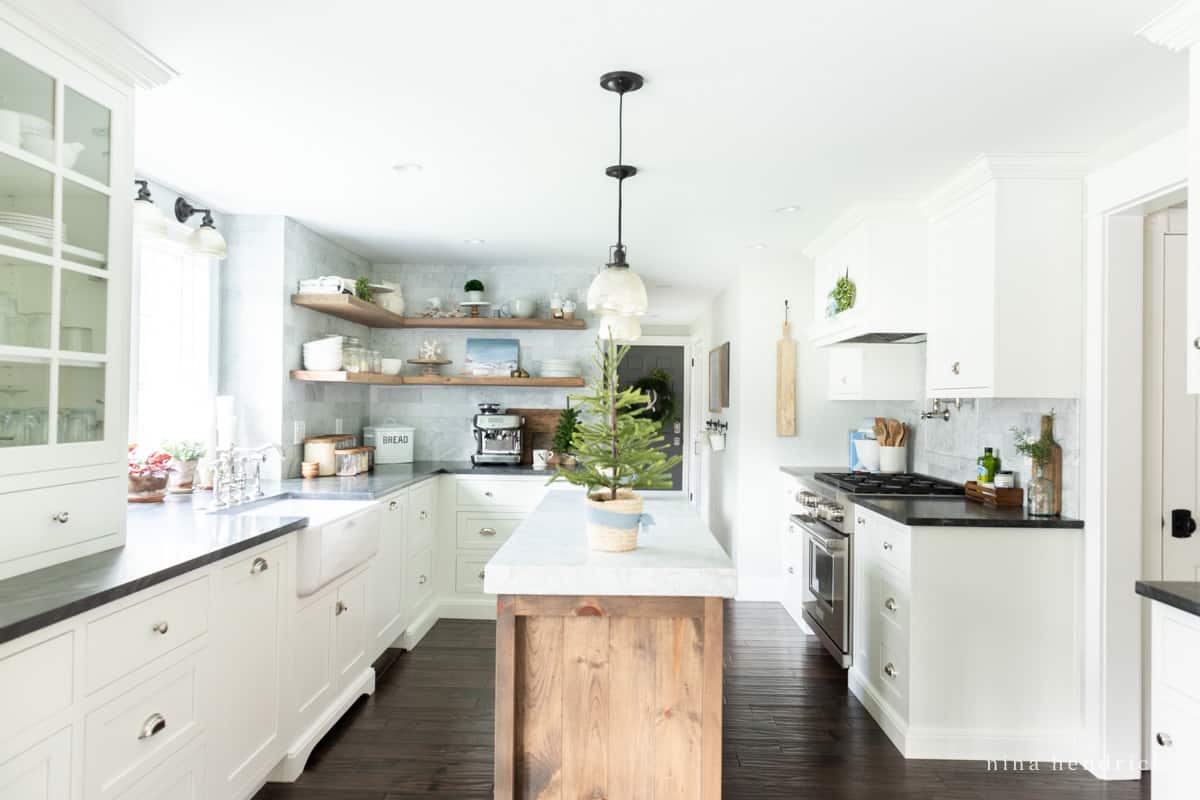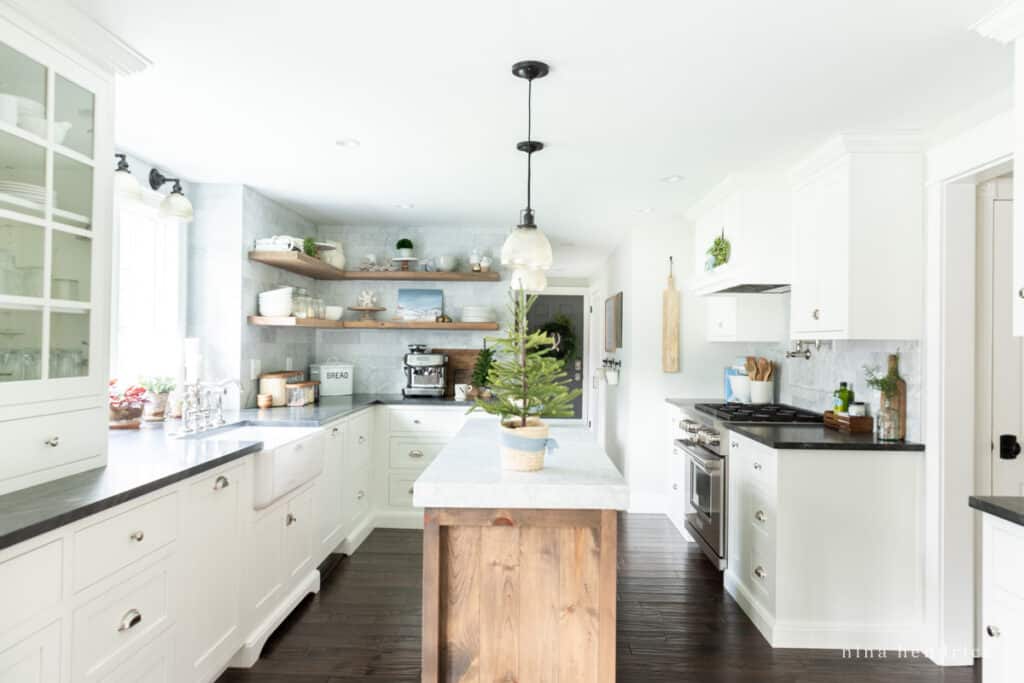 You can see the entire kitchen source list here!
Simple Blue Breakfast Nook Decorating Ideas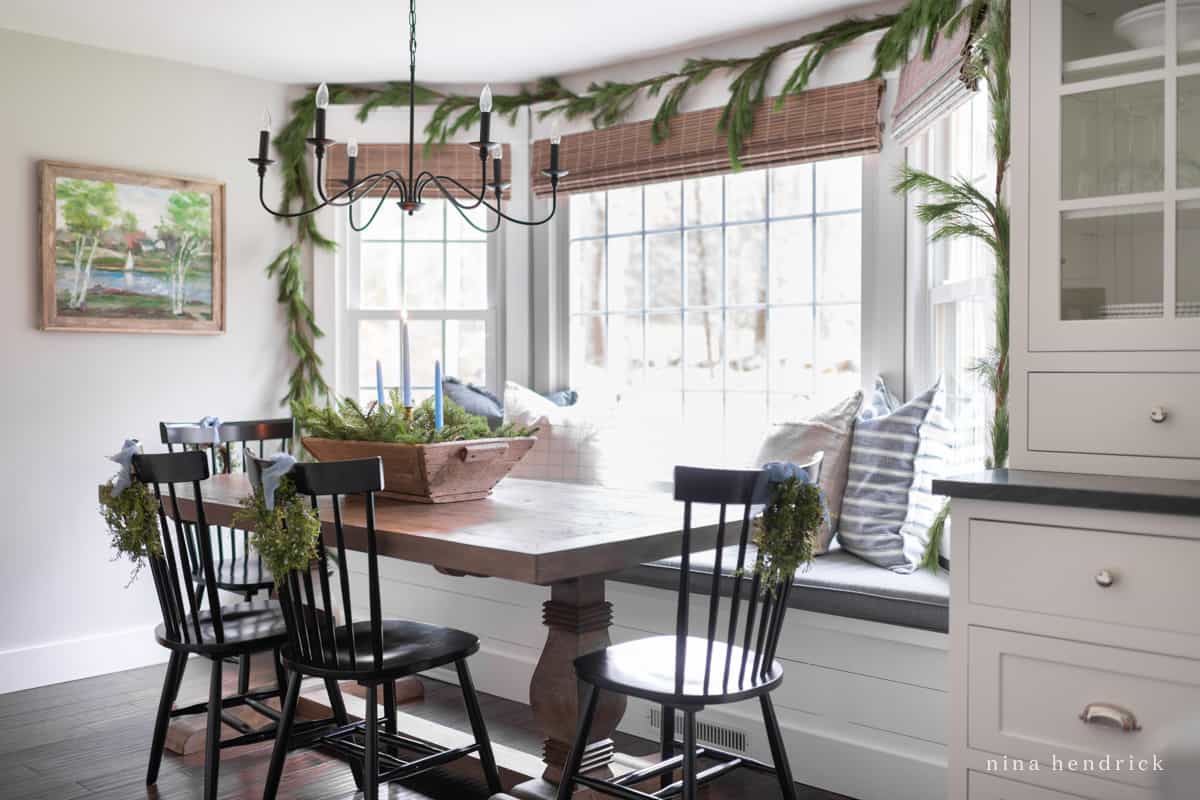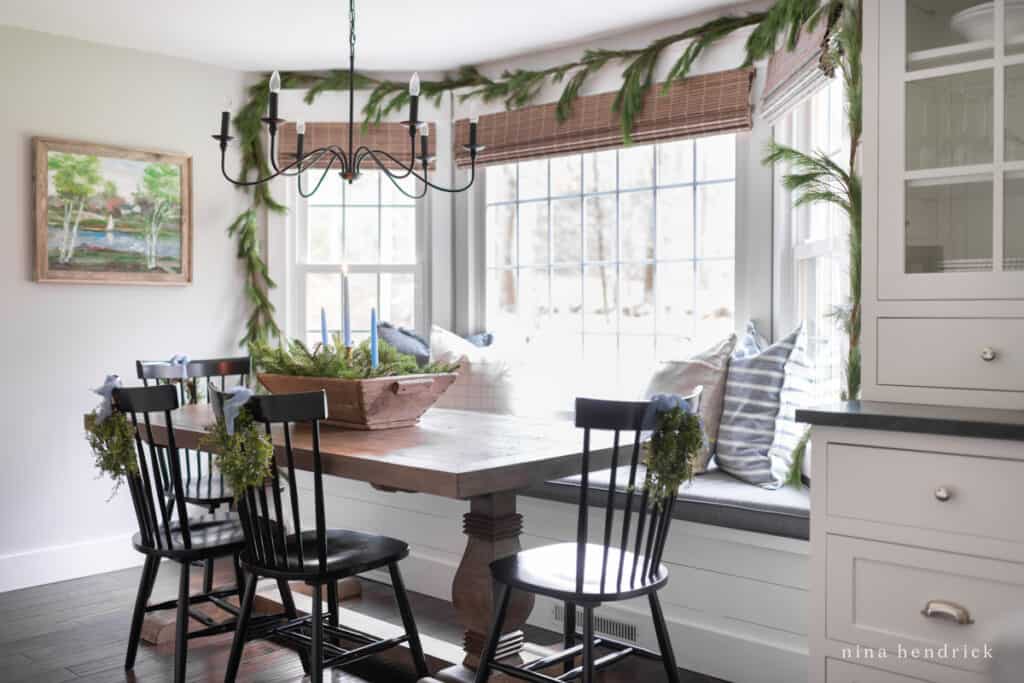 After waiting on a few back-ordered items, I finally have the breakfast nook where I want it! If you've been a reader here before you may notice that the breakfast nook looks a bit different than it has in the past. I'll be sharing all of the details soon!
The little wreaths with the blue juniper berries were my entire inspiration for the year. They shipped slowly so I had them tucked all around the kitchen before I had enough gathered to add to the chairs. I also added some more of the french blue ribbon that I've been so inspired by this year!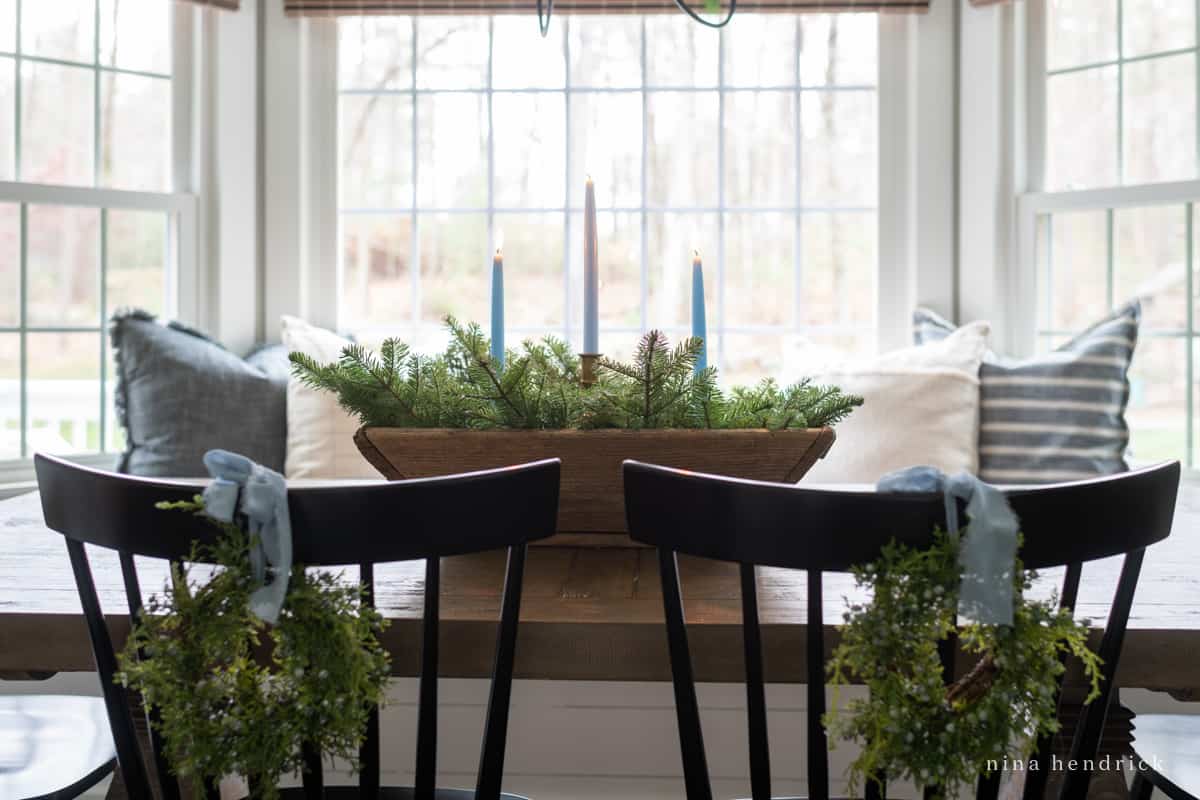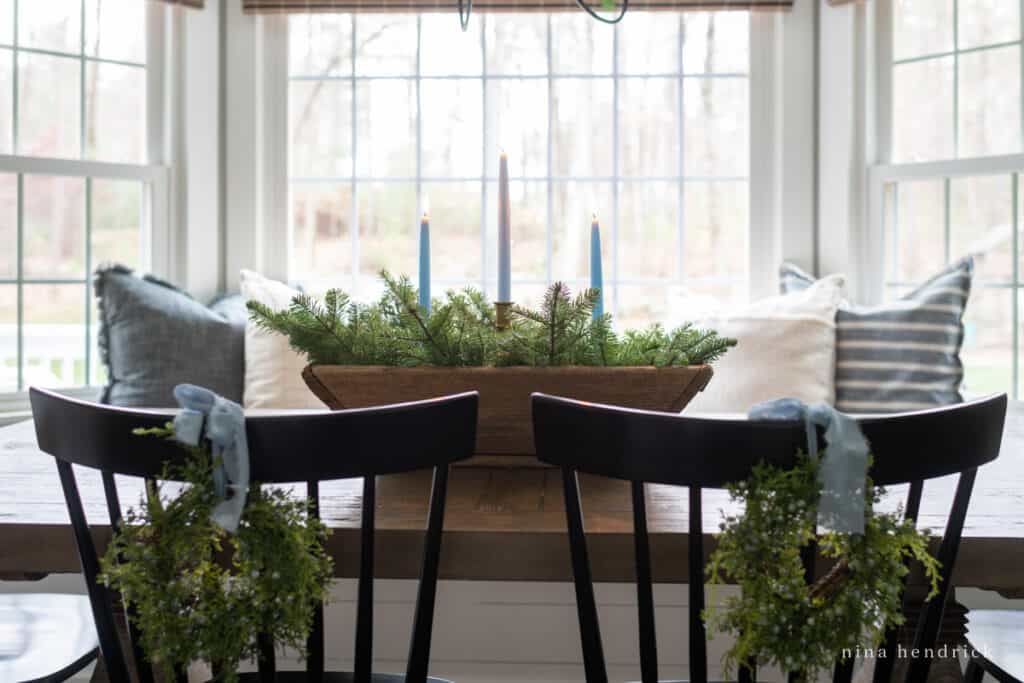 I filled the wooden trug Flea Market score from my trip to France (back in 2017) with fresh Fraser fir boughs, brass candlesticks, and more of the blue candles. Sheila from Maison de Cinq (also a fellow Housewalker today) shared a similar idea in the tour she invited me to be a part of and it inspired me! It is easy to lift out of the way when we eat our meals or work at the table.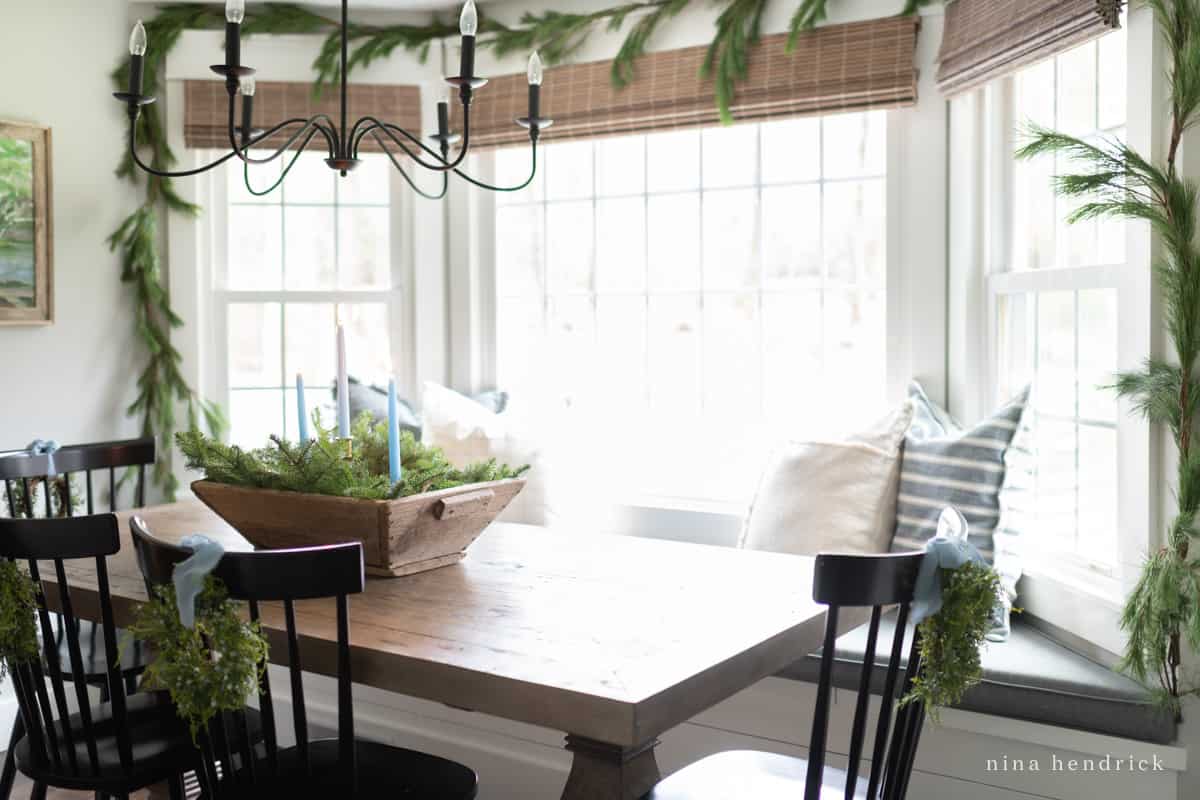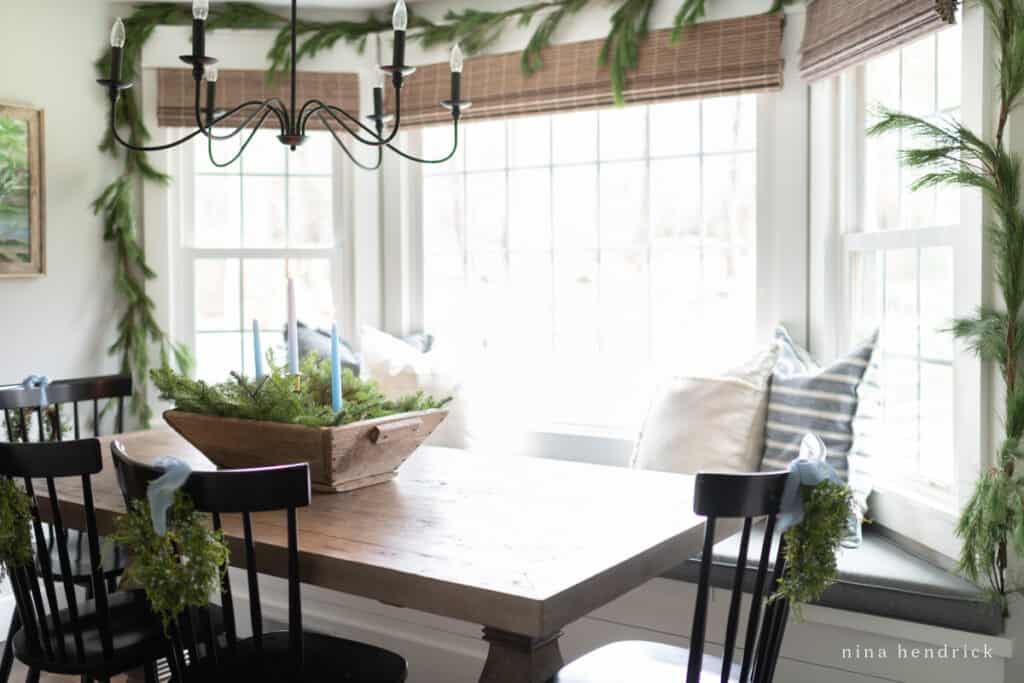 I wrapped a fresh pine garland around the bay window. One of my favorite aspects of this color scheme is that all of my decor, including my everyday pillows on the bay window bench, could comfortably stay the same.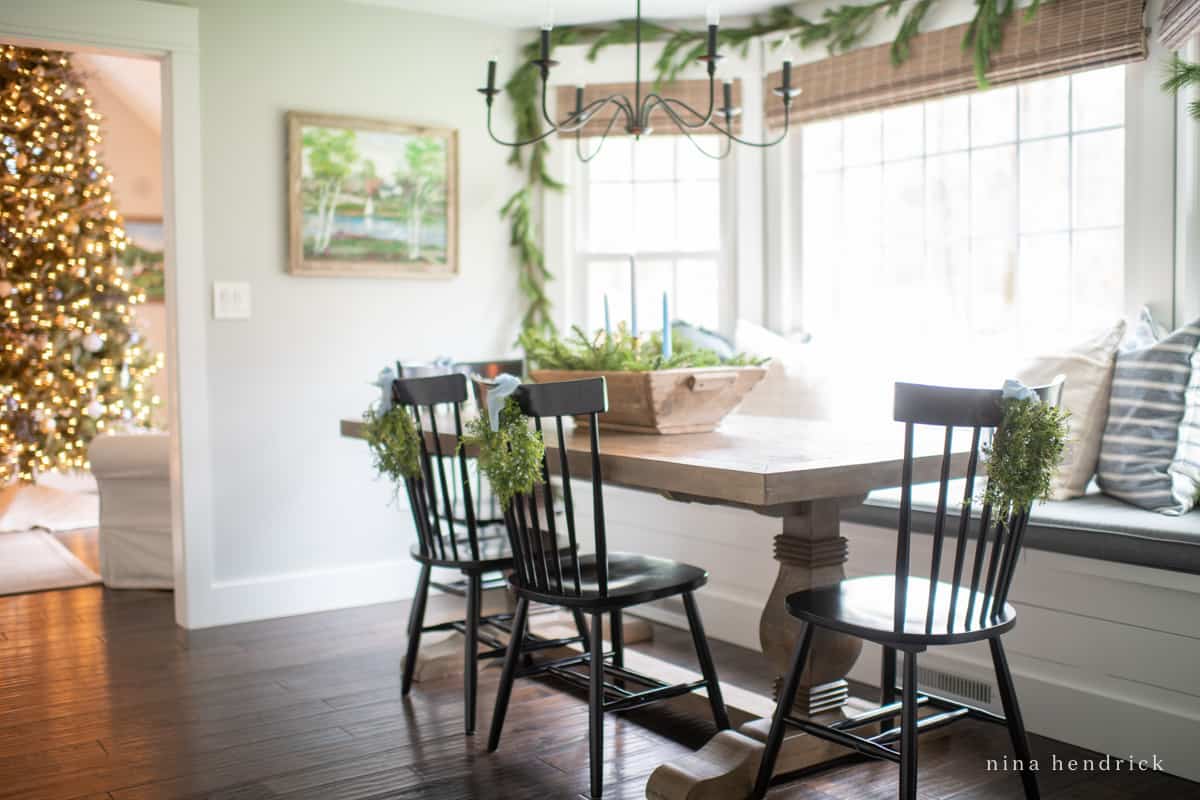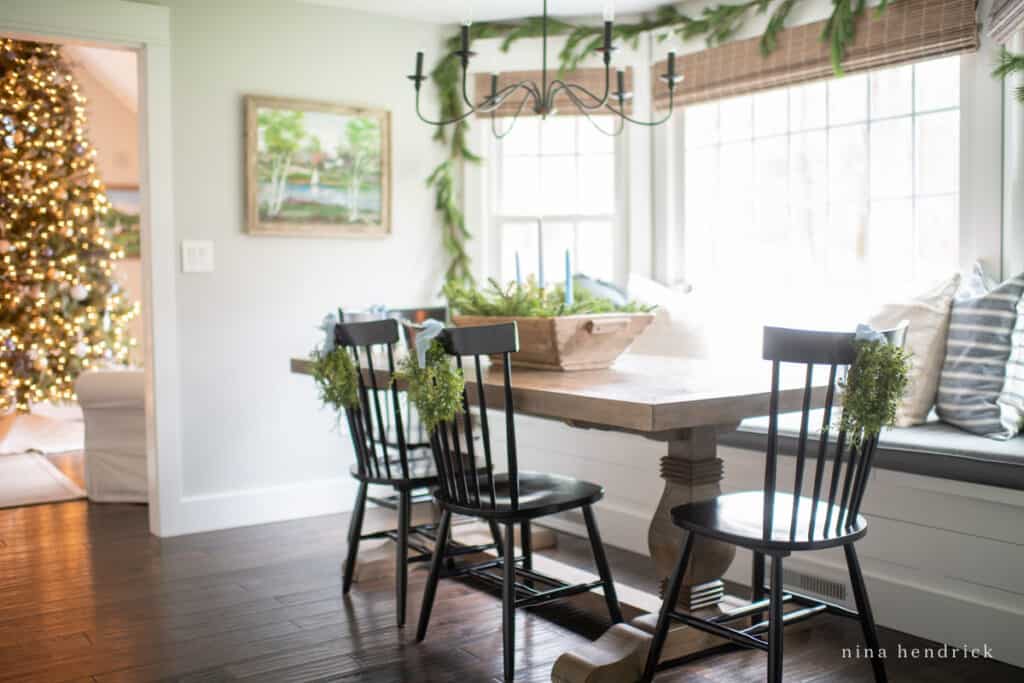 You can see an itty bitty peek into the living room, which is a bit of a room in transition right now. We're about to finish all of the millwork and painting. So while the tree is up (and I may share a couple of snippits of the room) it's a bit of a mashup of new furniture and old at the moment. I'm excited to share a more polished look when it's complete!

Simple Christmas Lights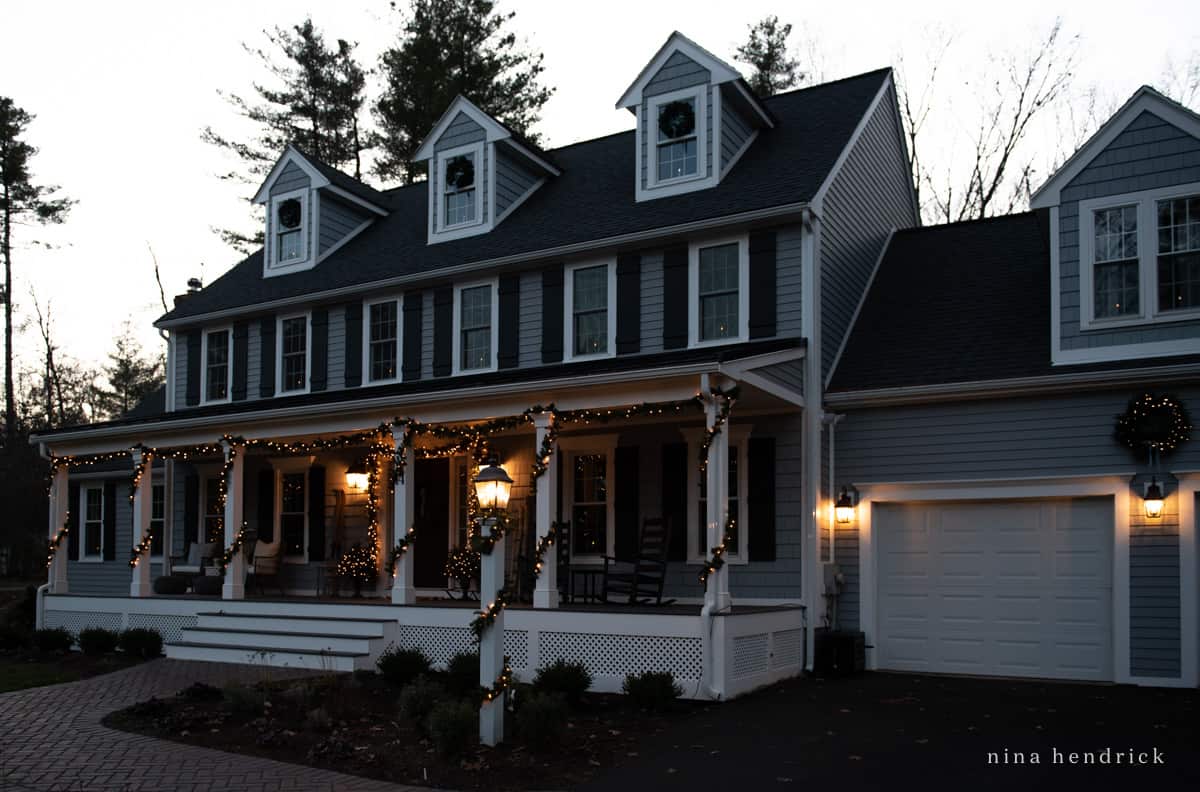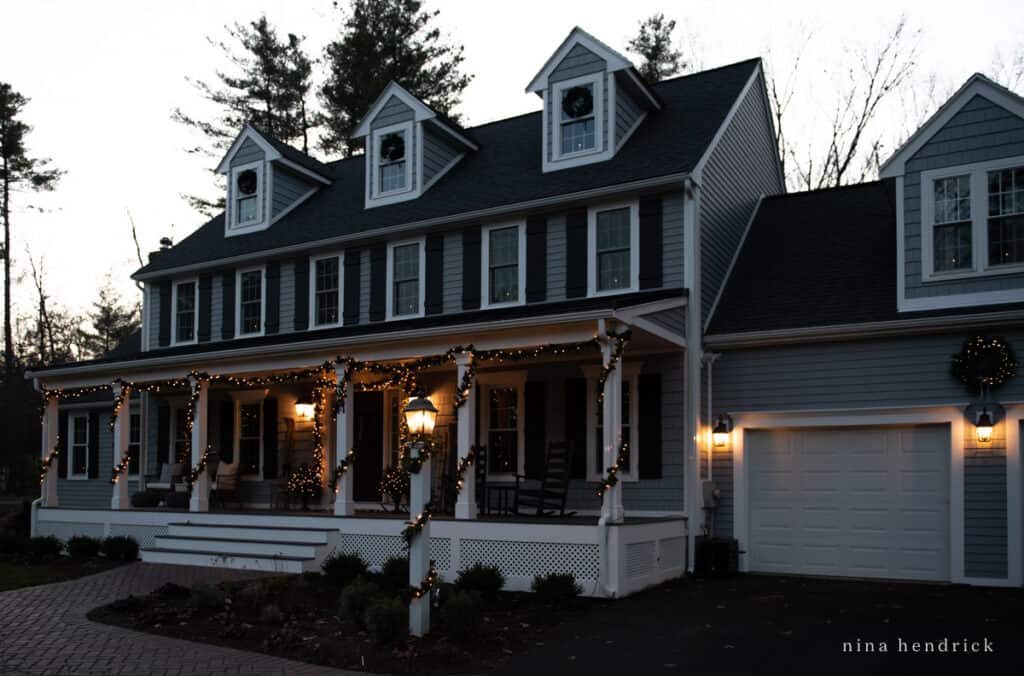 Before you go, I want to share the most magical part of the day— when the sun is going down and the Christmas lights are just switching on.
I'm not gonna lie, I walk out to the road just so I can look at the house with the lights on. As always, I'm hoping for snow before Christmas! Then I hope to not see it again until next December. 🤪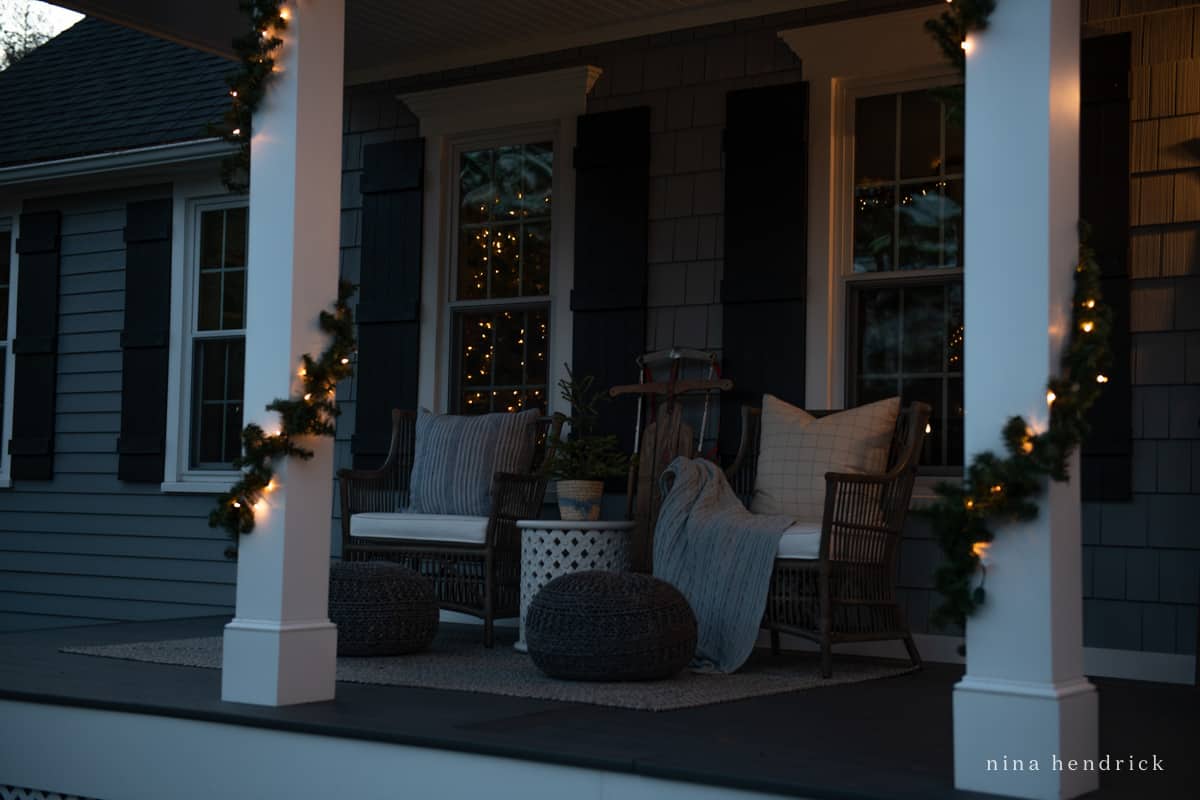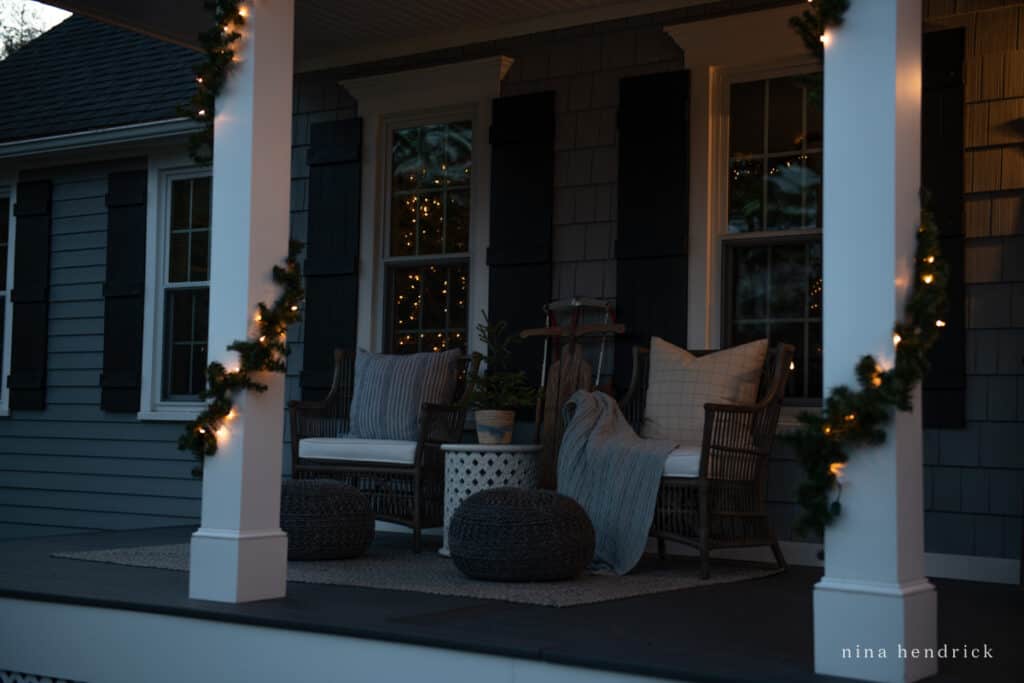 Sitting here is a whole different (okay, and chilly) experience at dusk!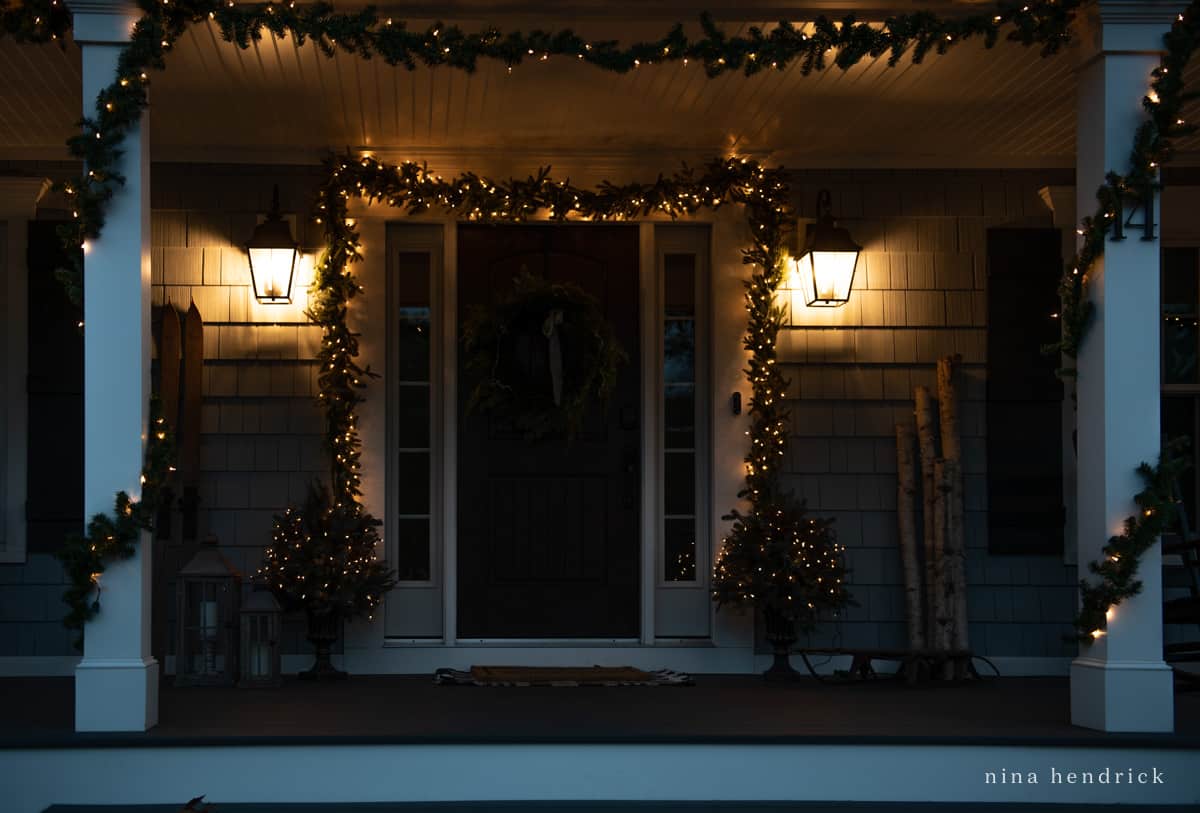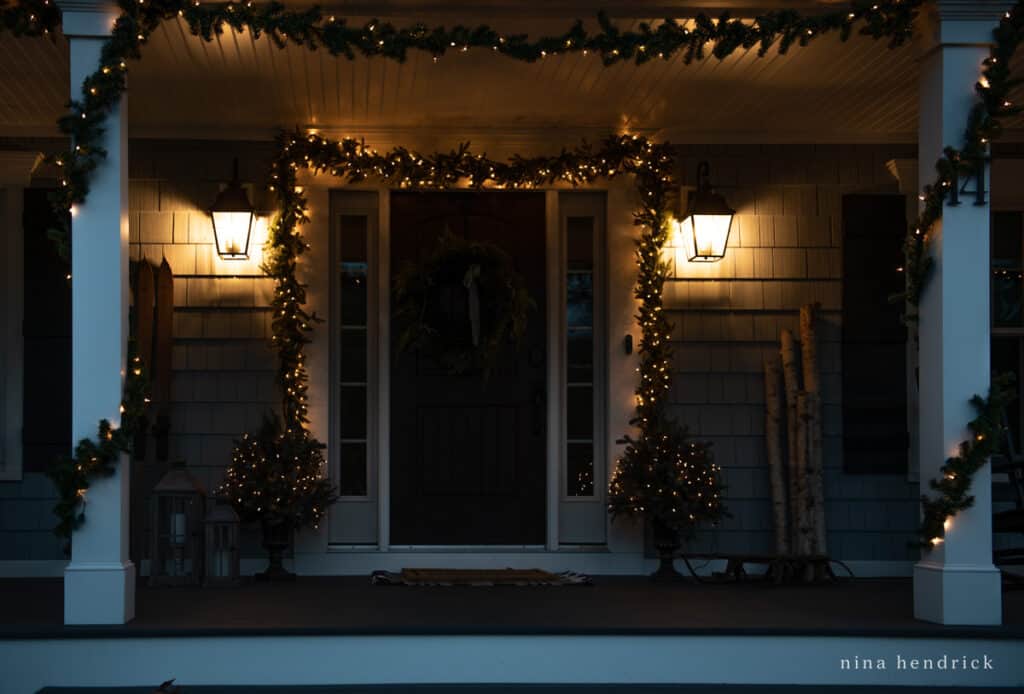 I hope you enjoyed this tour of my home! Next up, make sure to stop by and visit Cassie Bustamante! I always love her gorgeous, bold colors and creative Christmas decor!