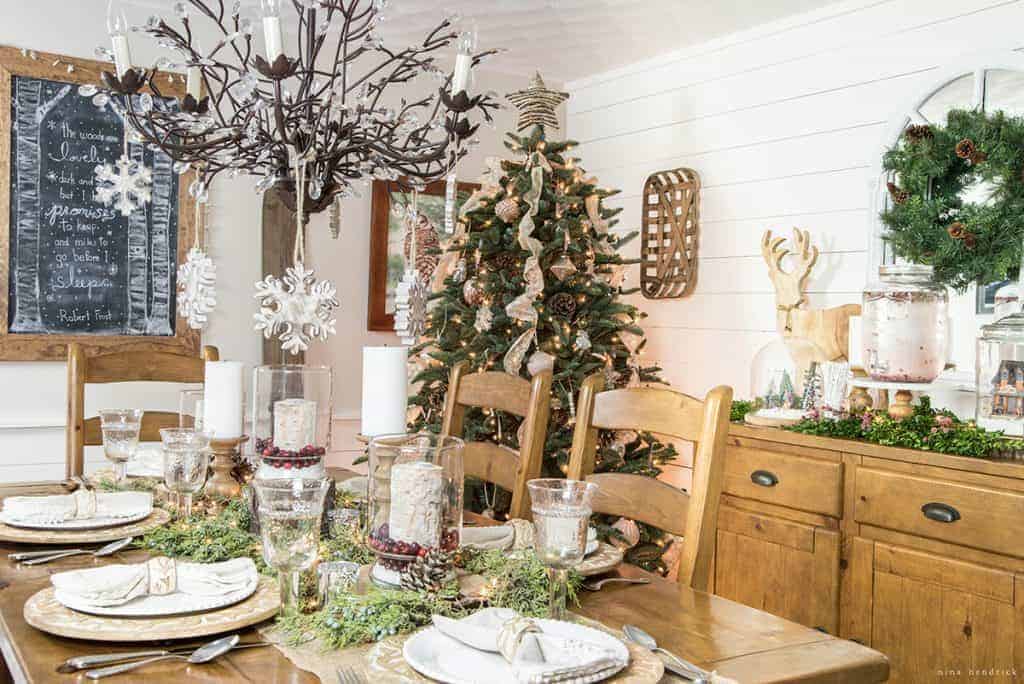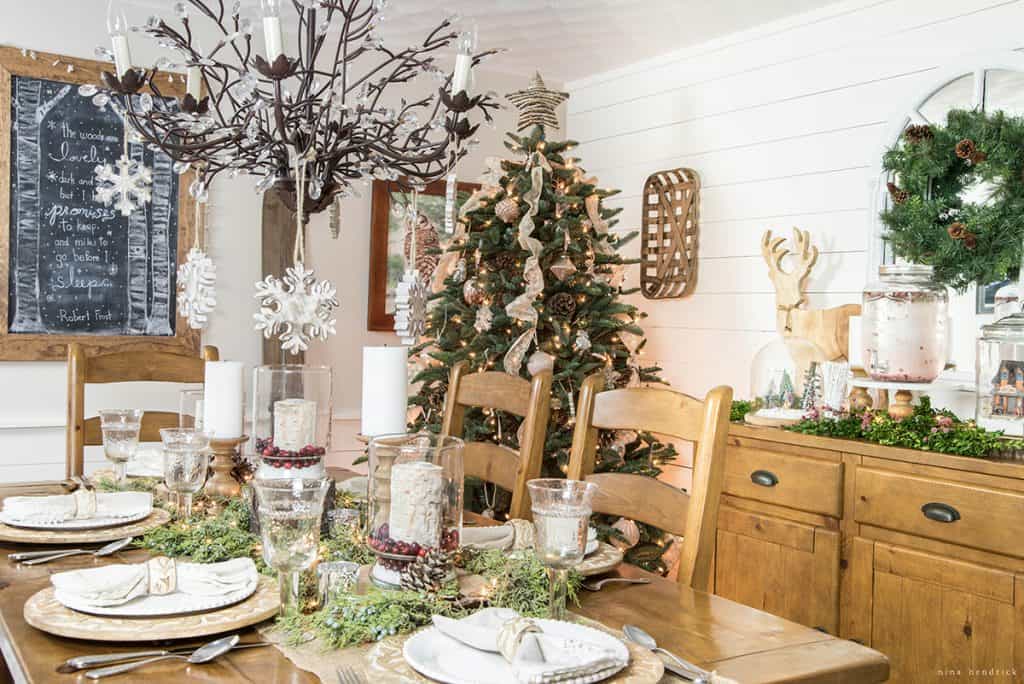 Hello, sweet friends! If you're joining me after stopping by French Country Cottage, welcome! If you missed it, make sure to stop by Courtney's beautiful home. She's one of my styling idols, her work never fails to inspire!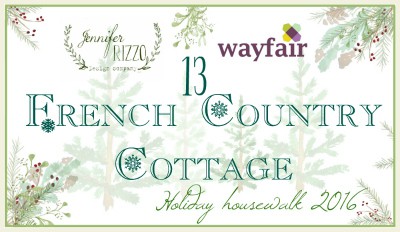 Today is a day I've been thinking about and planning for months- my tour day on Jennifer Rizzo's Holiday Housewalk 2016! If you are just hopping on to the tour, you can start back here at Jen's lovely home. We have partnered with Wayfair to bring you this beautiful tour this year, and I am just blown away by all of the talent that Jen has gathered together.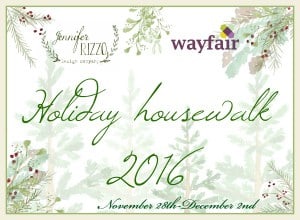 Last year I was thrilled to participate in the Housewalk as a surprise Instagram guest, and it's truly a dream realized to be a participant in this tour. I followed the Housewalk before I even blogged about my home. It has always been a highlight for me during the holiday season, and I hope that I can bring you some inspiration through sharing glimpses of my home and family!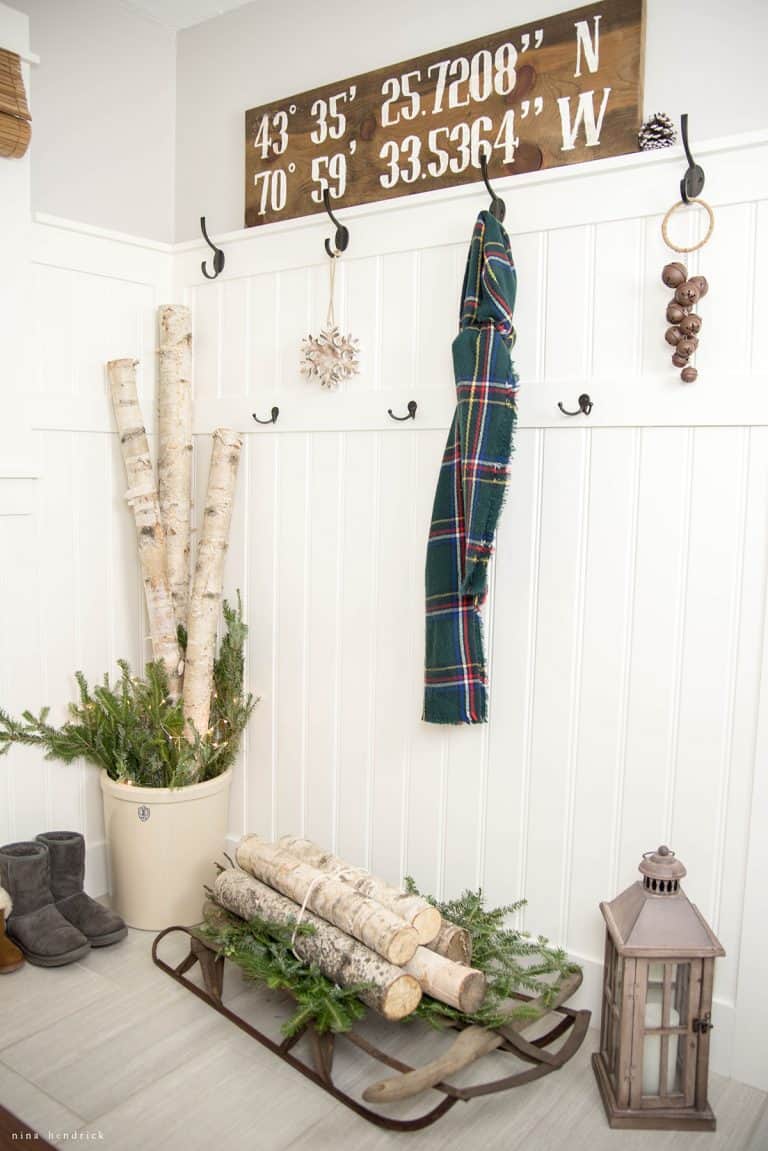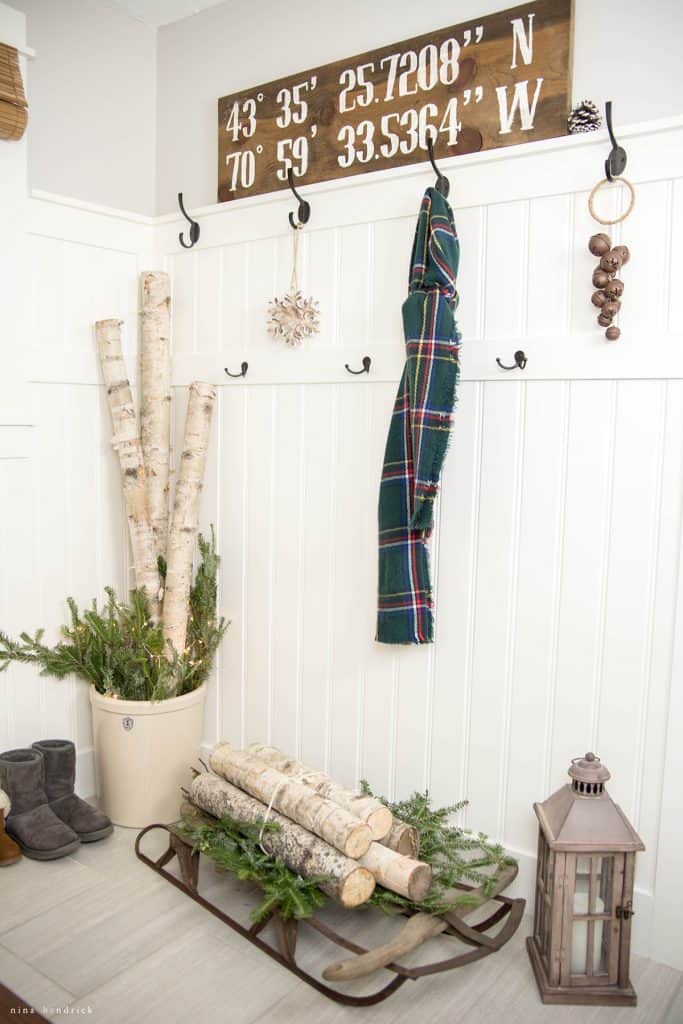 If you are new to my blog, I'm so happy to have you join us! My name is Nina and I live in New England with my husband Mack, our three young children, and our sweet old golden retriever Lucy. We have been slowly but surely transforming a builder-grade 1980s colonial into a custom modern farmhouse. It has come a long way, and each improvement leaves me eager to decorate and entertain.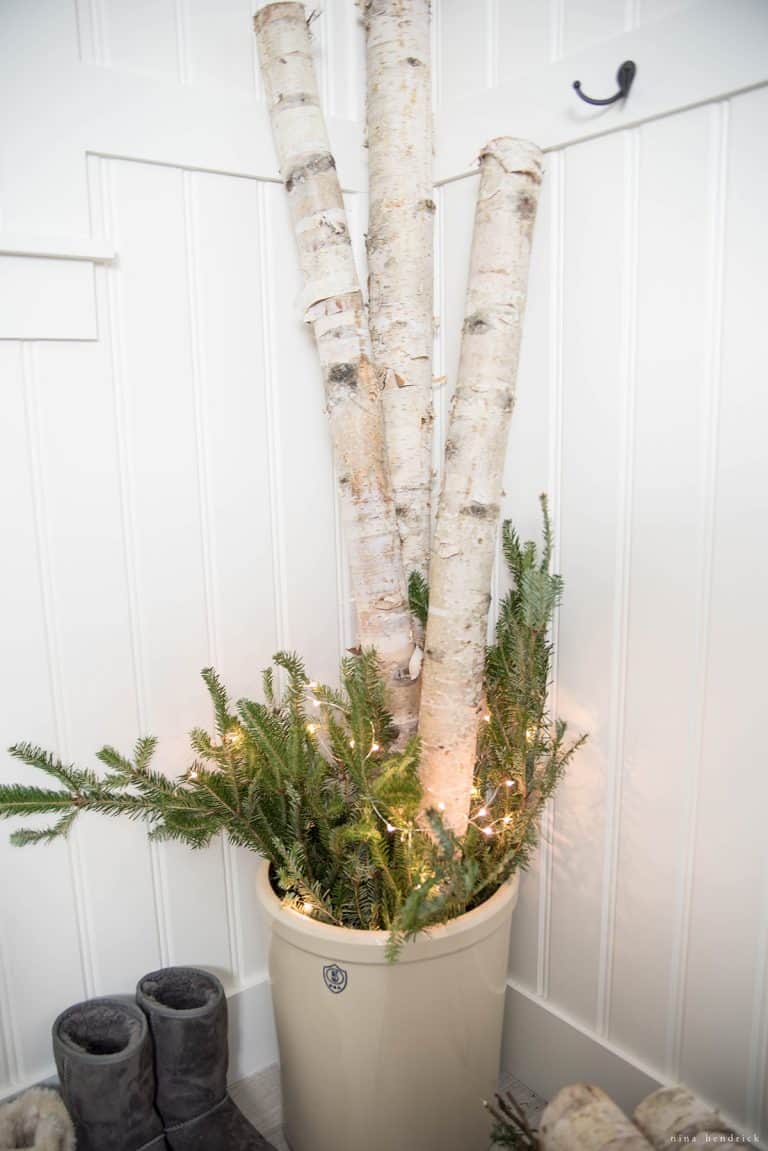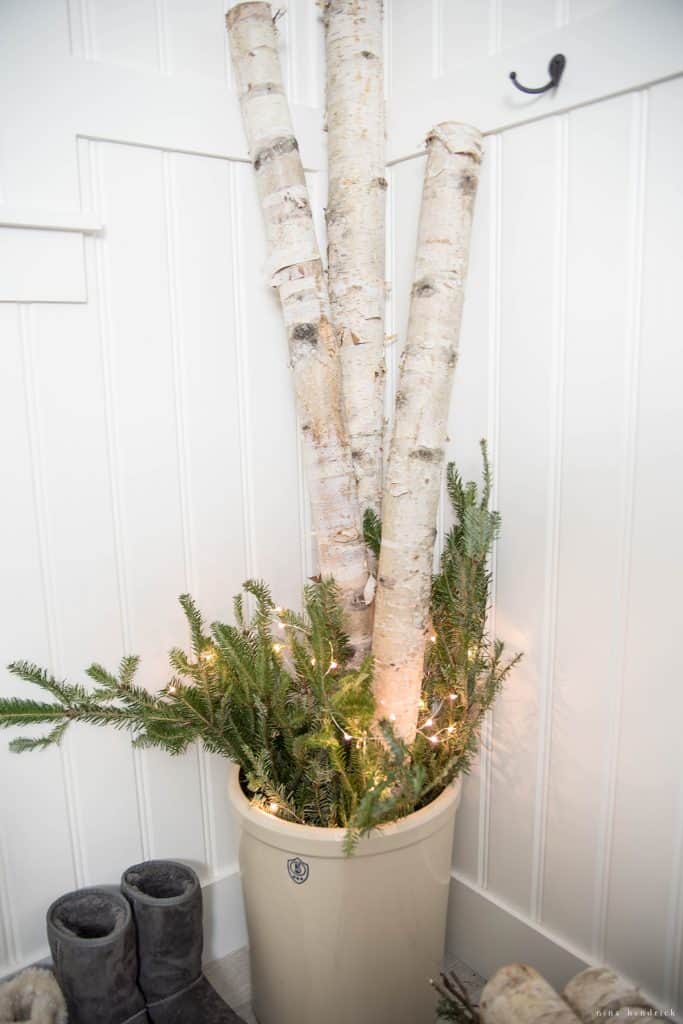 Our first stop today is the mudroom. This was the first room I decorated this year. While I've made some tweaks, the poem that originally inspired this room has stretched to the other parts of the tour.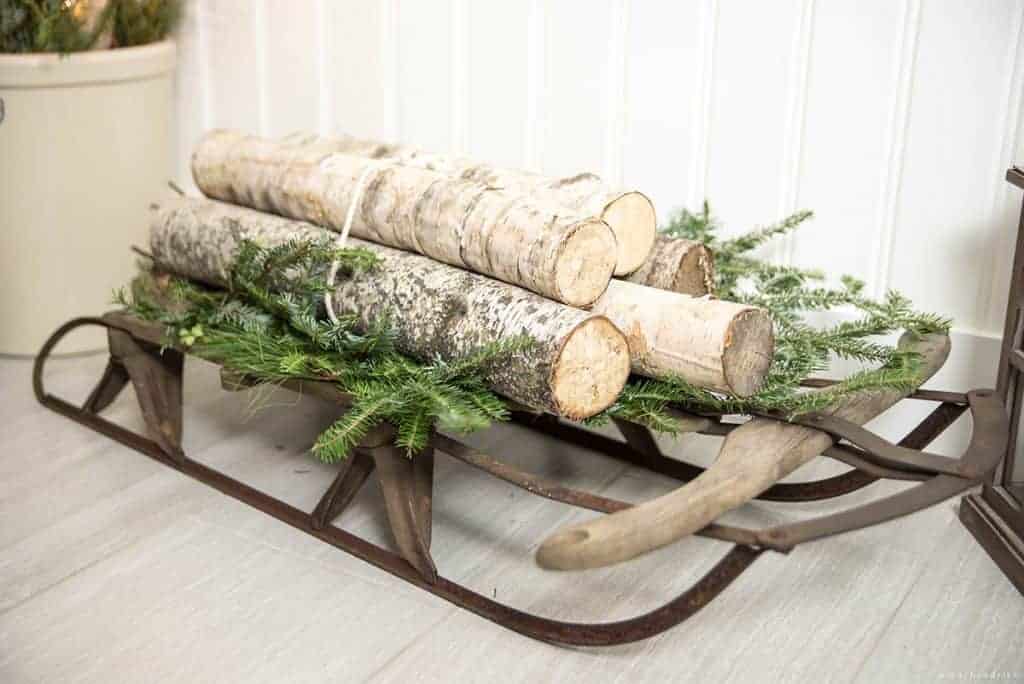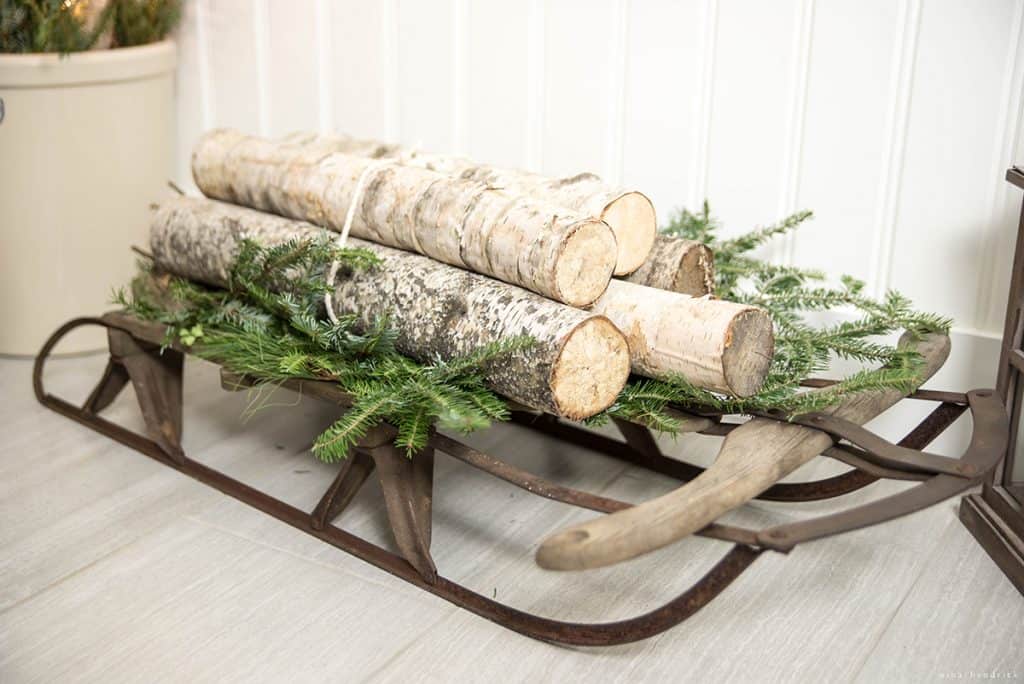 That poem is Stopping by Woods on a Snowy Evening by Robert Frost.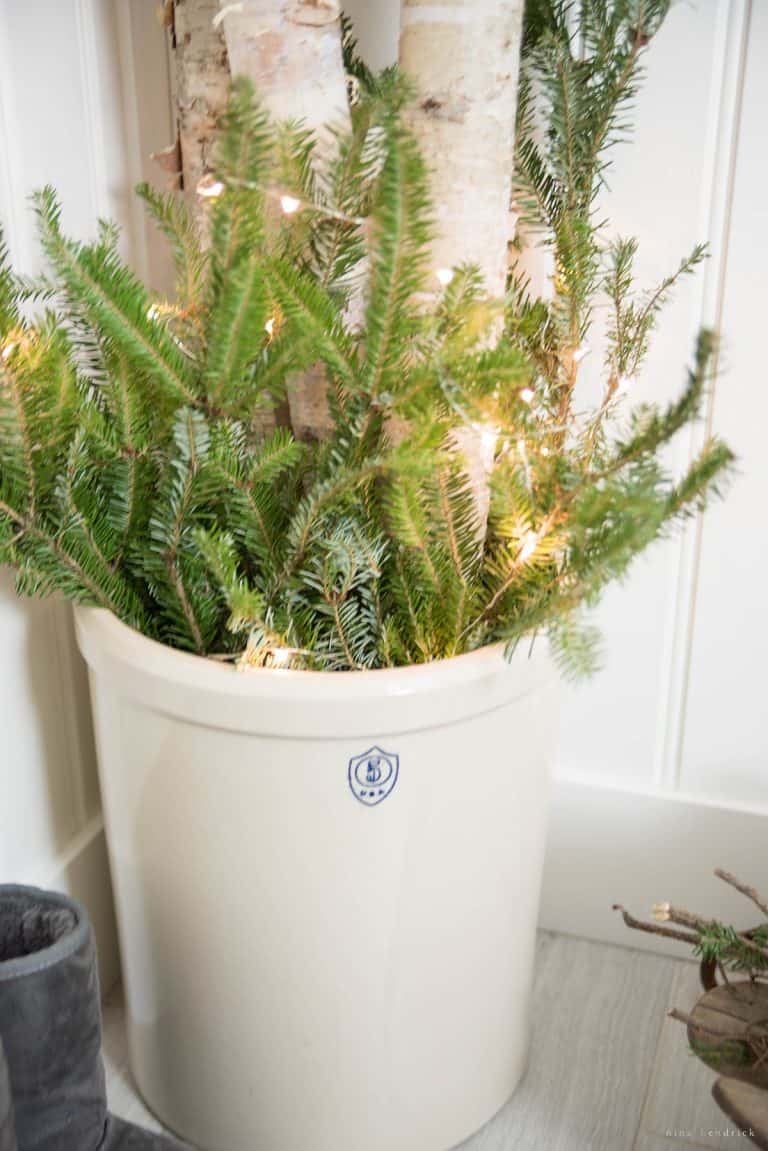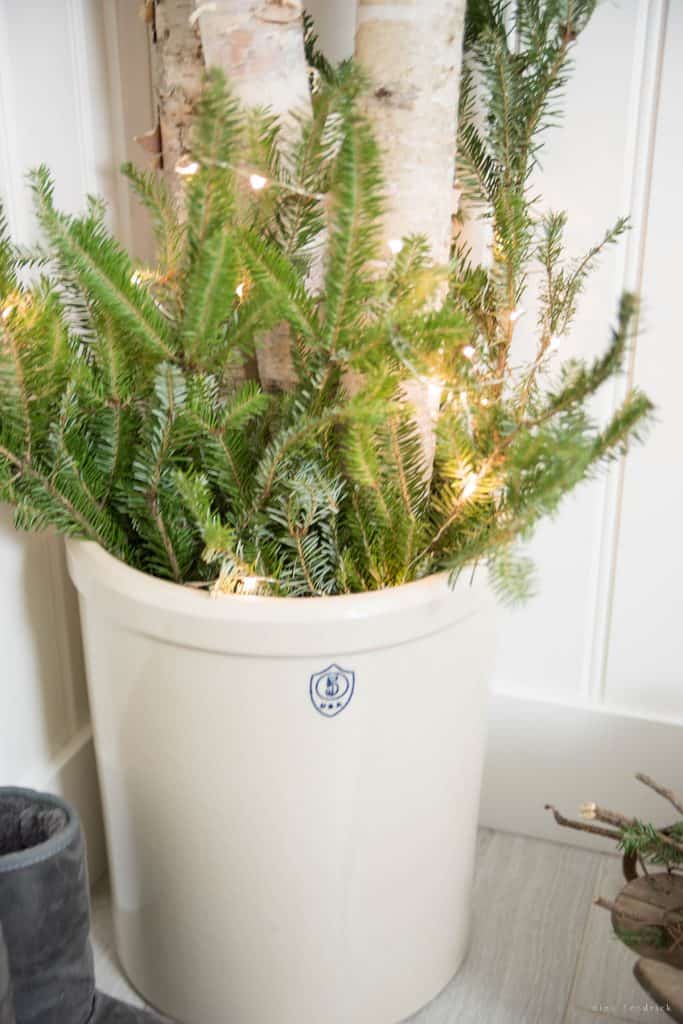 There are so many things about this poem that speak to me. I think it's technically a winter poem and not so much about Christmas, but in my mind, it is synonymous with trying to get home to your loved ones for the holiday.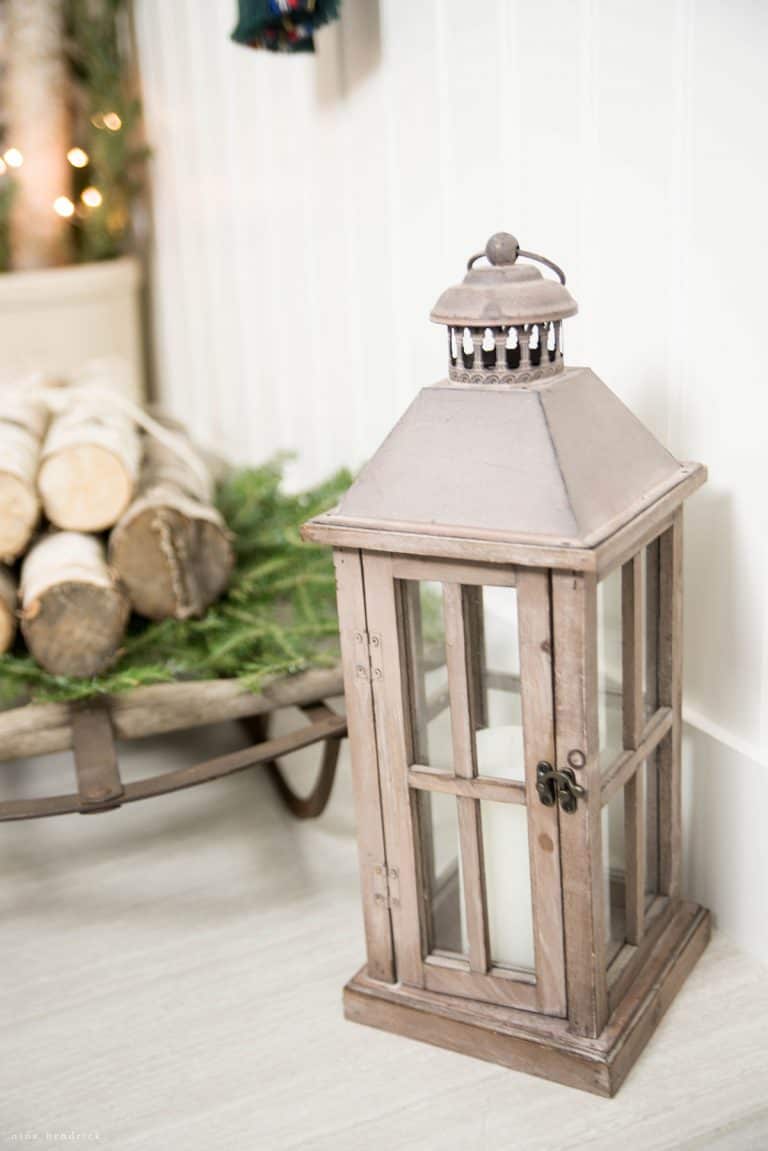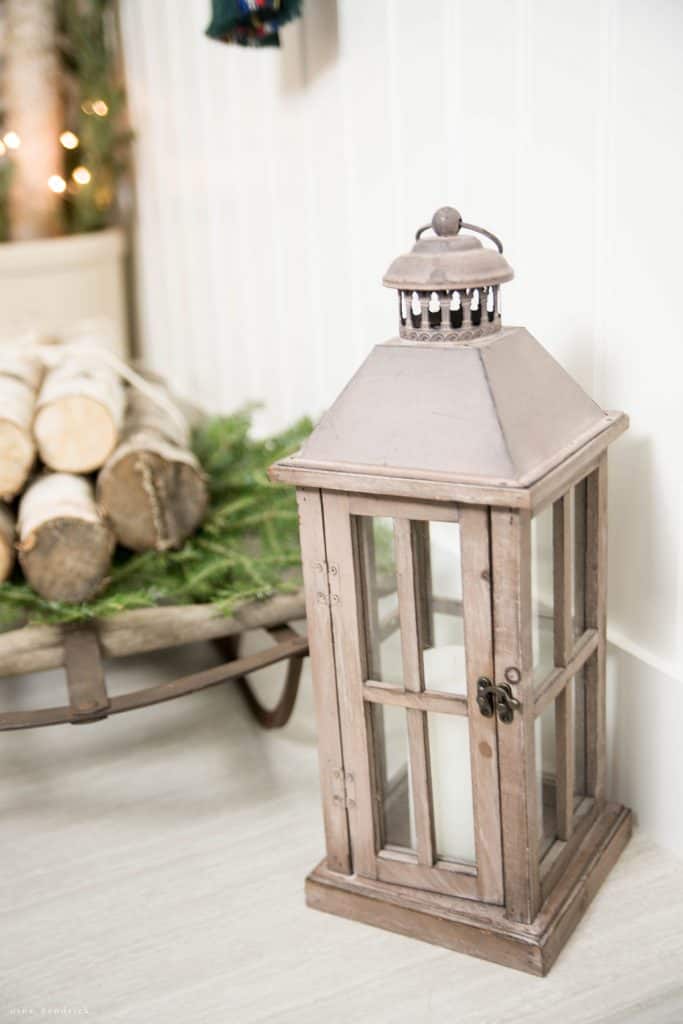 But even so, the narrator pauses a moment to take in the beauty around him in the middle of a snowy forest.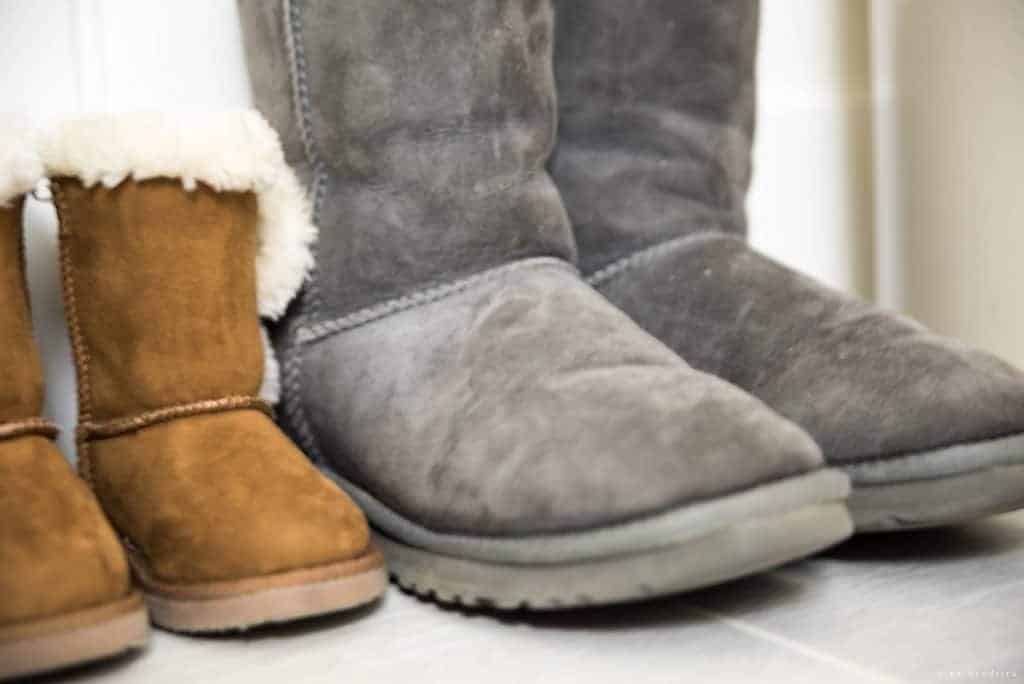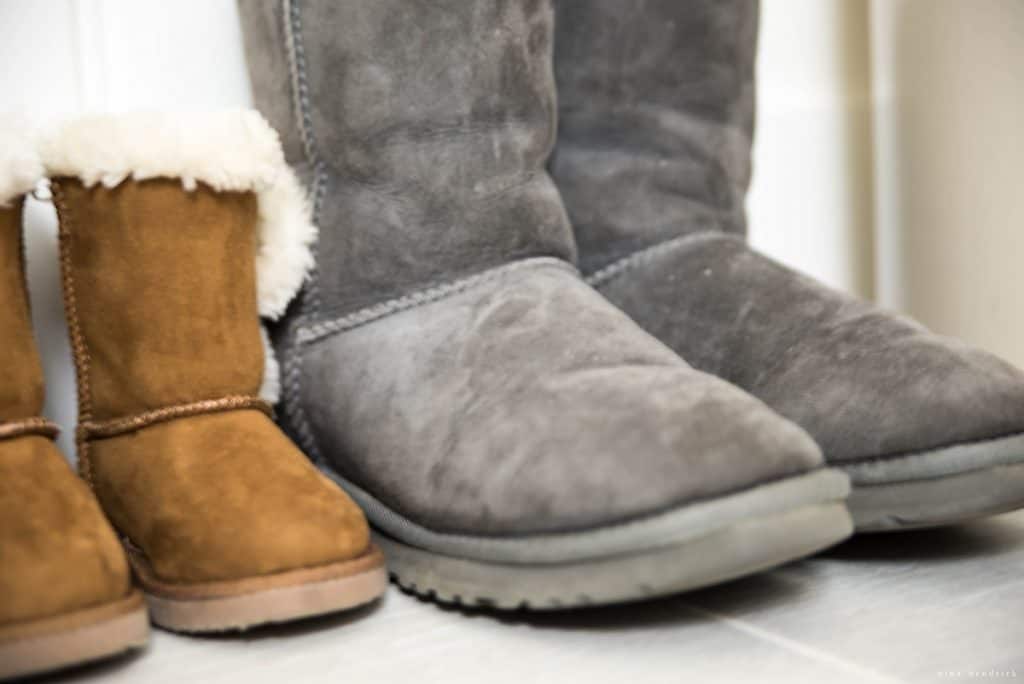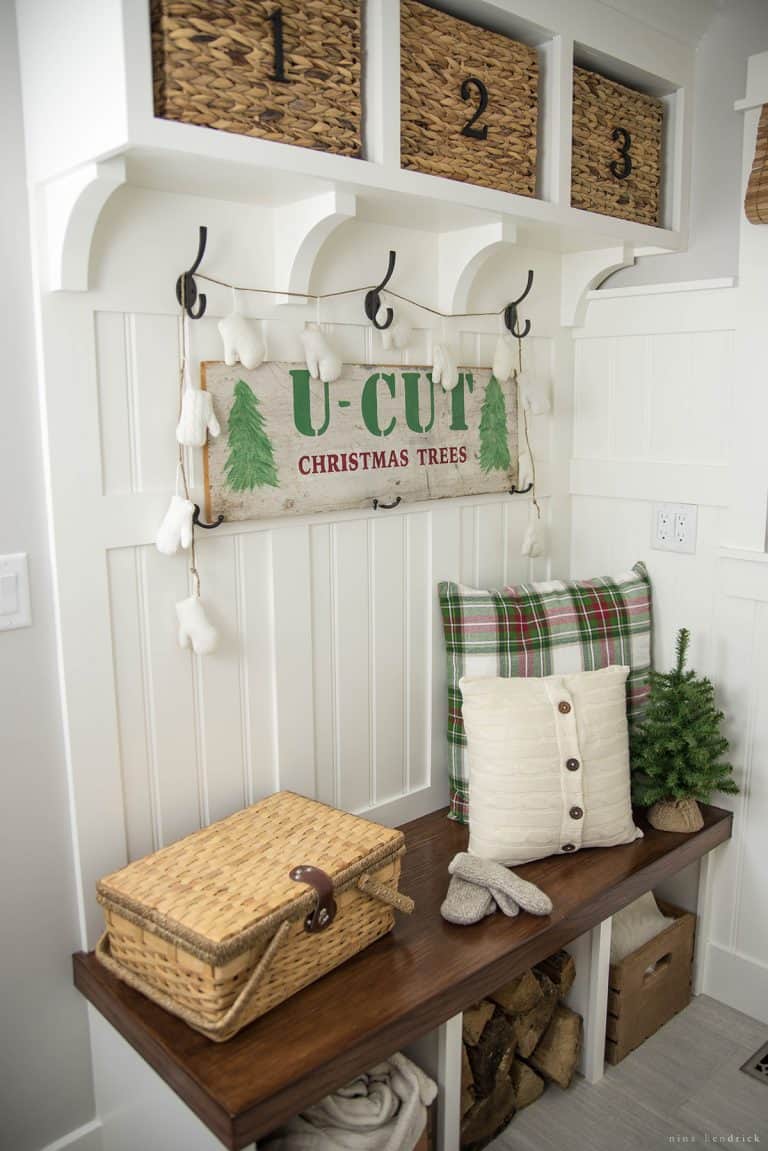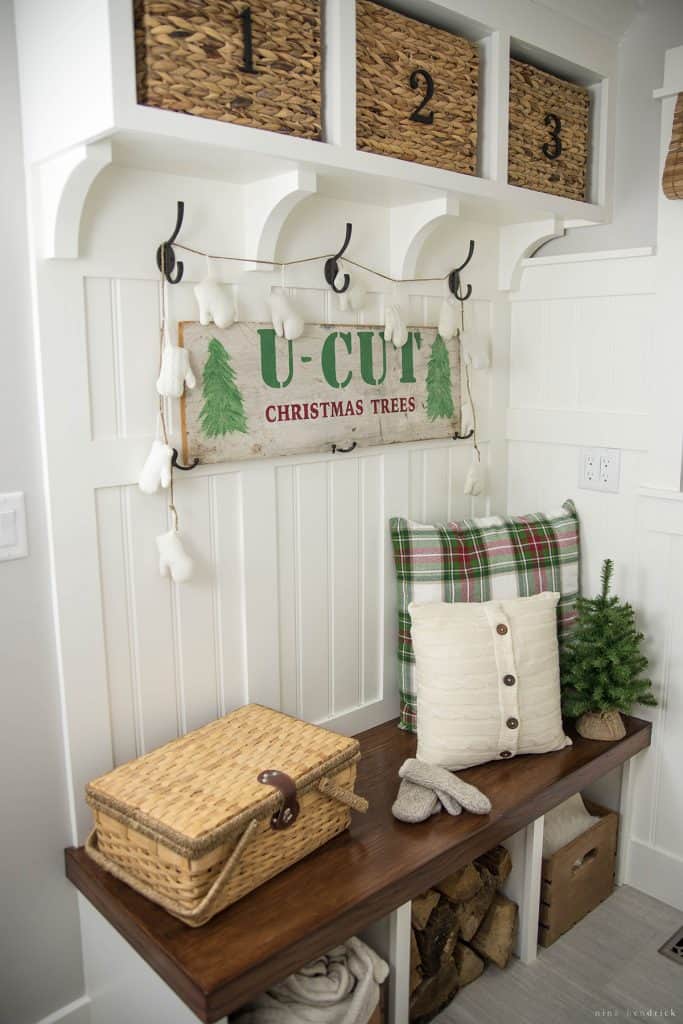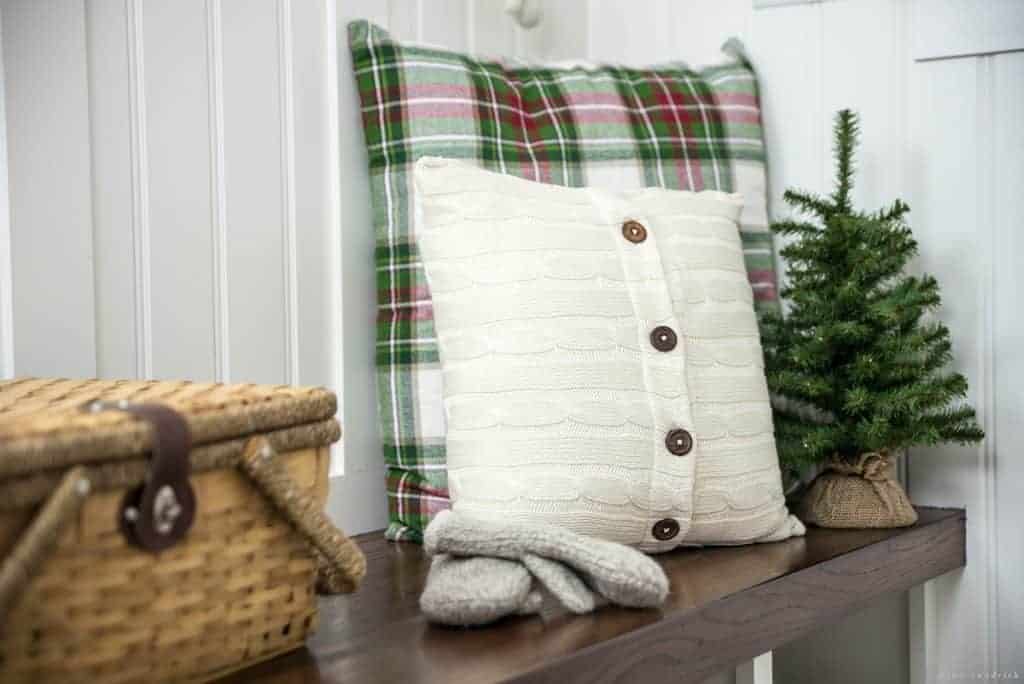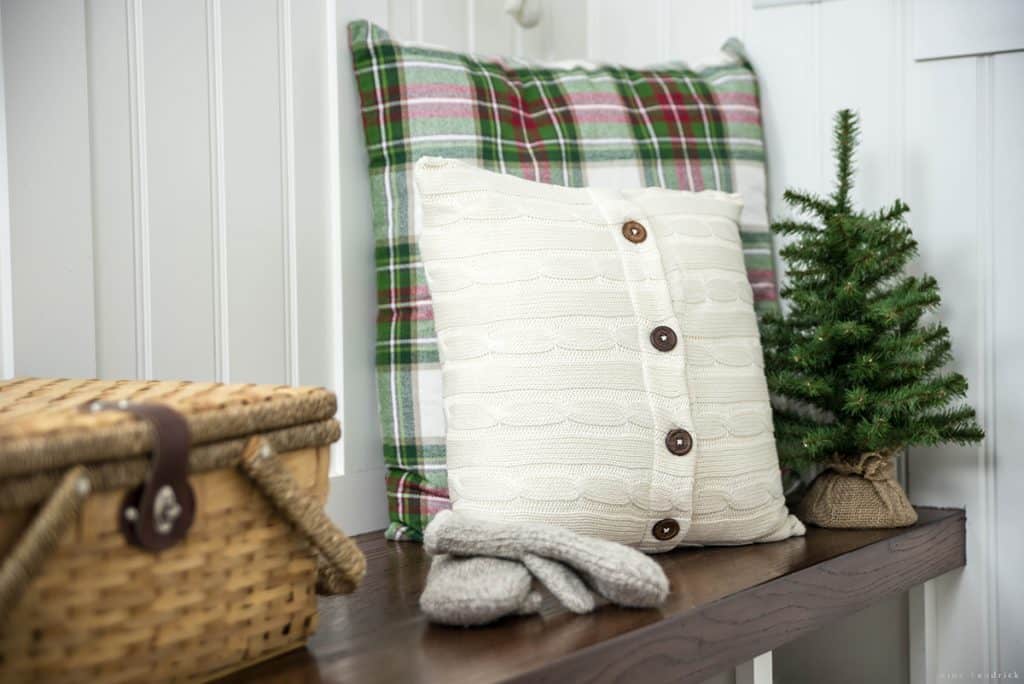 Wayfair.com provided me with some of the items for this tour. However, all opinions are my own. This post also contains affiliate links for your convenience. Please see my disclosures here for more information.
This beautiful sweater pillow from Wayfair is the ultimate in cozy, and will be good all season for snuggling in front of the fire.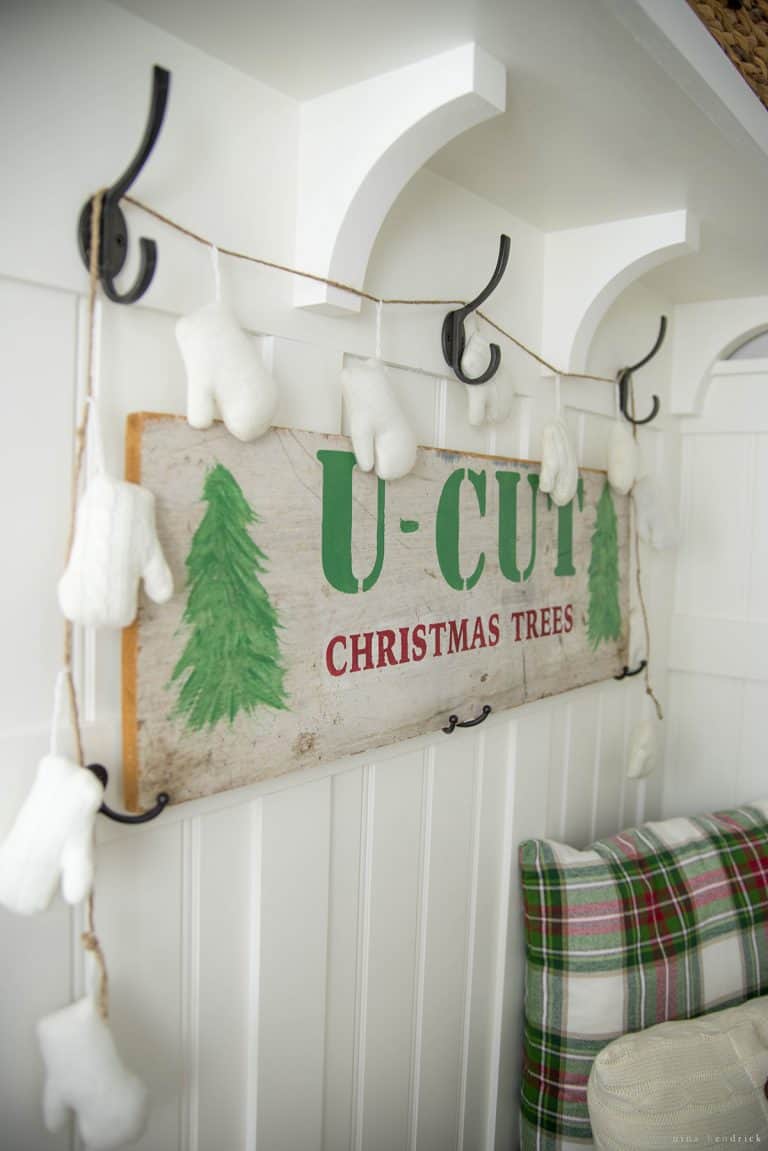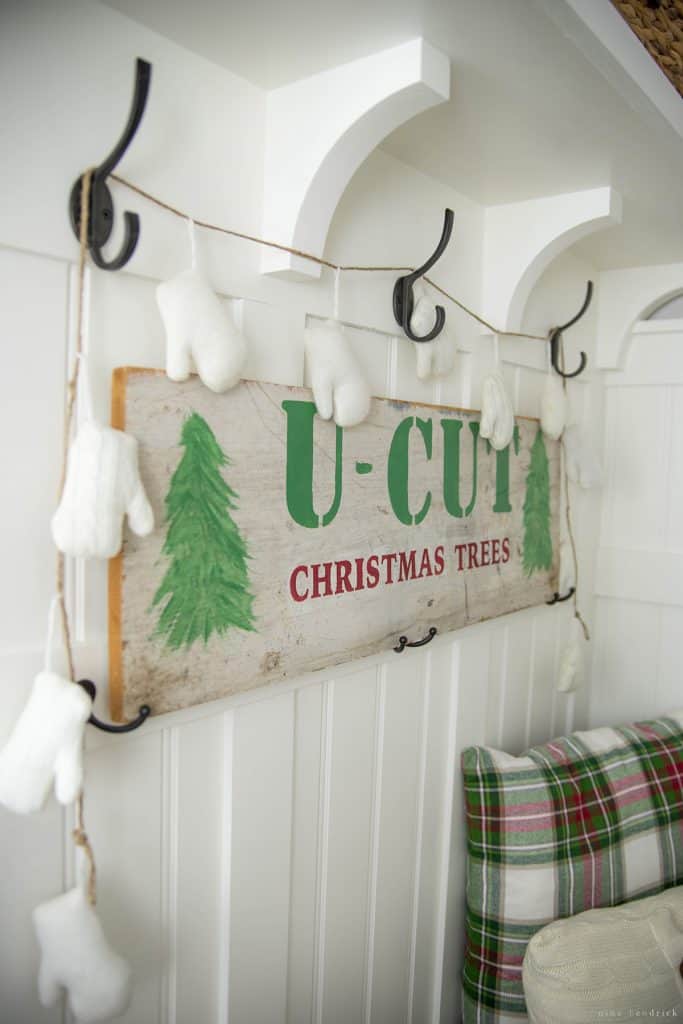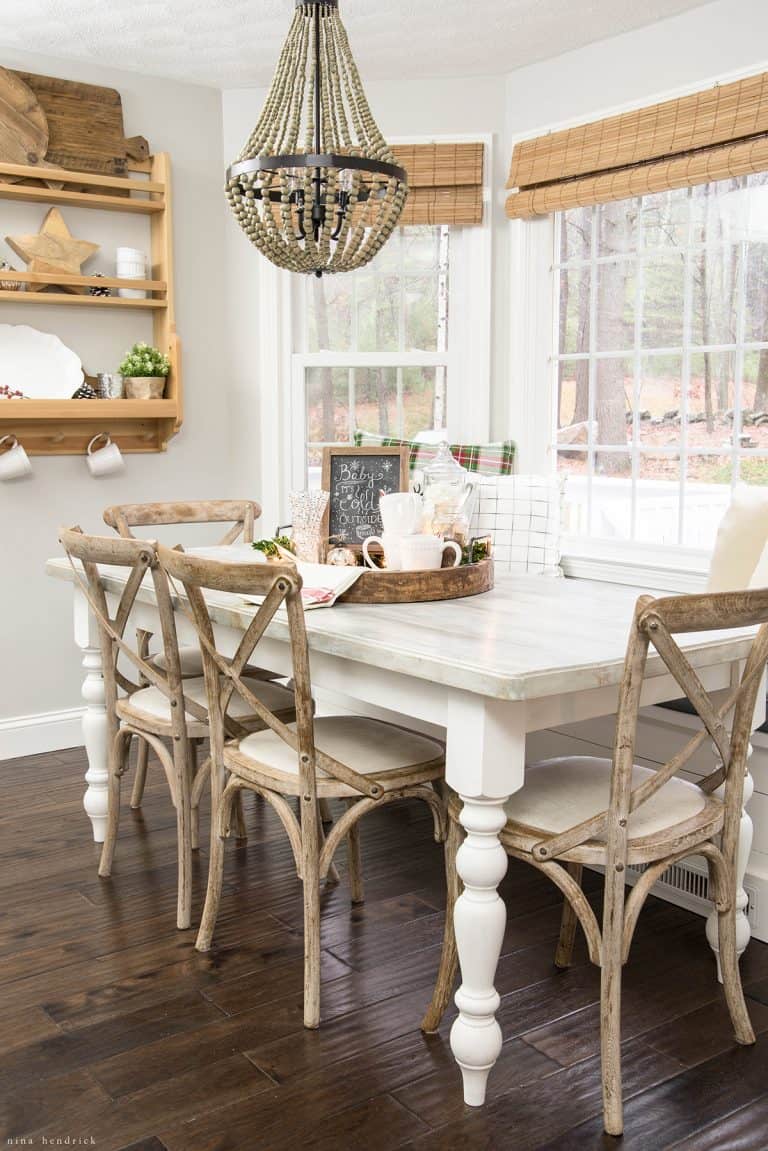 The next room we'll visit is the breakfast nook. This is the first year that it isn't under construction, and I will likely continue to decorate and evolve the room as the Christmas season progresses.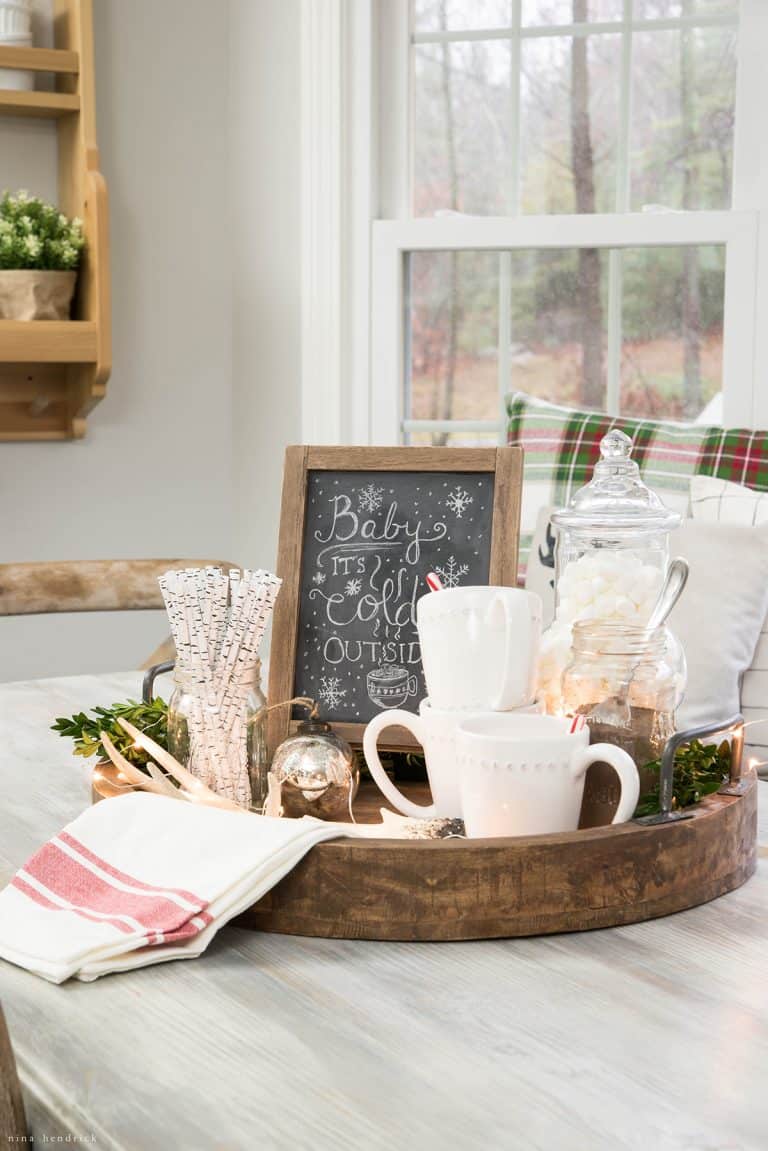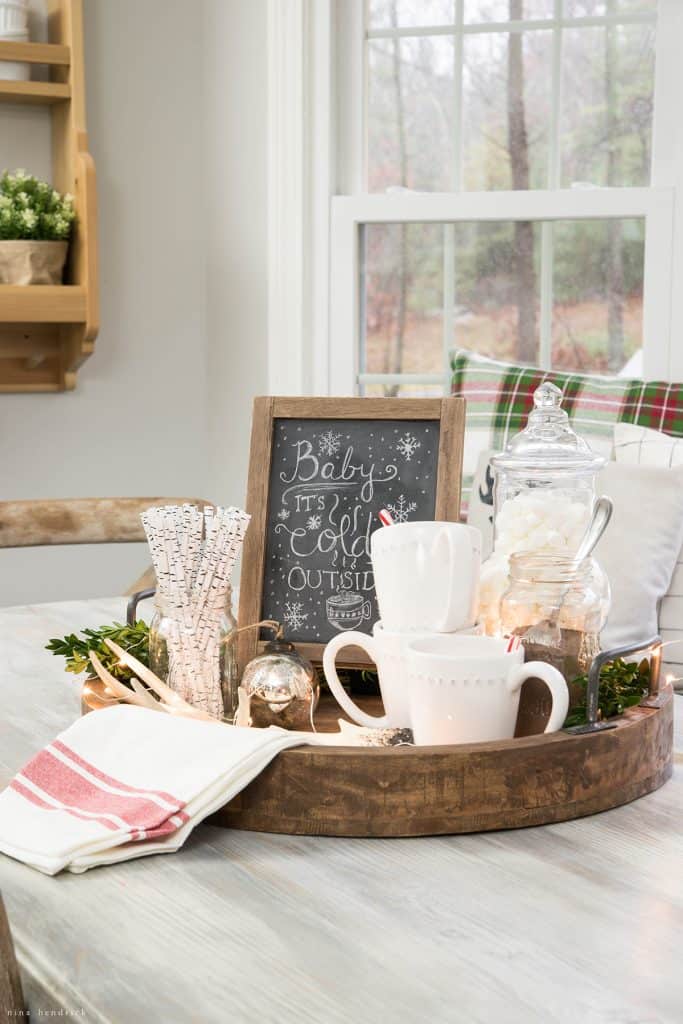 Recently as we've been in a rather cold and dreary snap a Hot Chocolate Tray seemed like just the thing.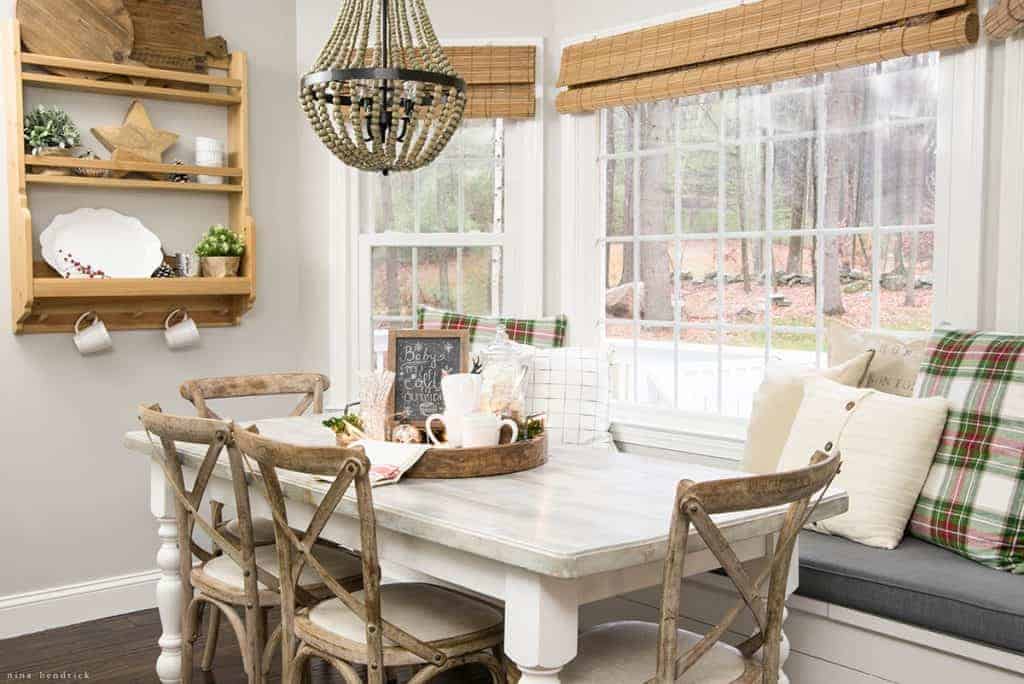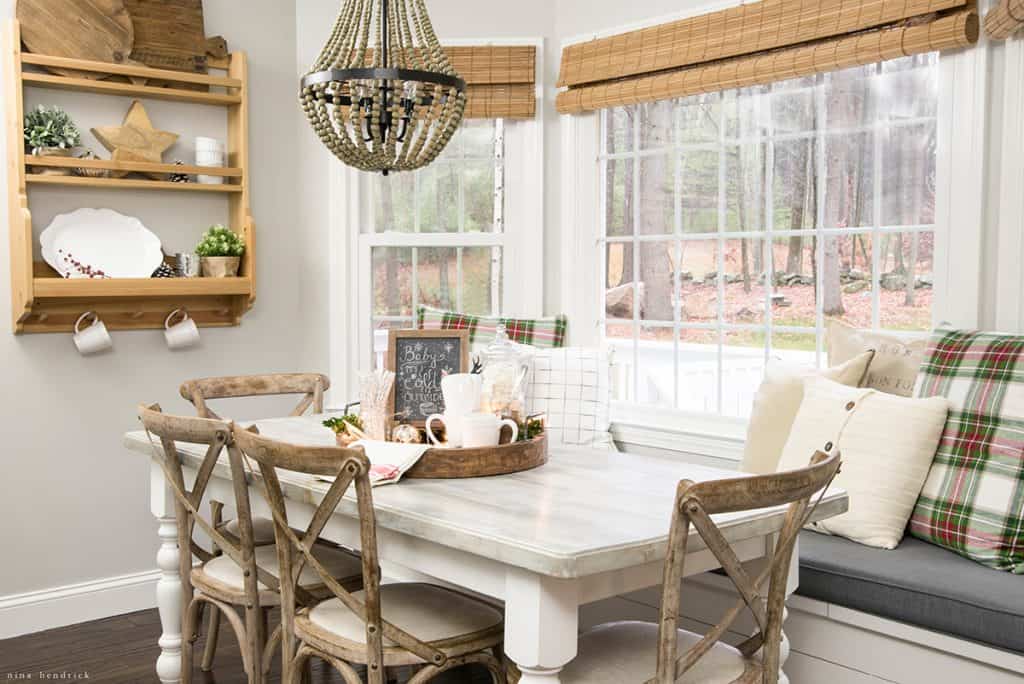 The breakfast nook is where we spend most of our time as a family, so it will be a true gathering spot this season.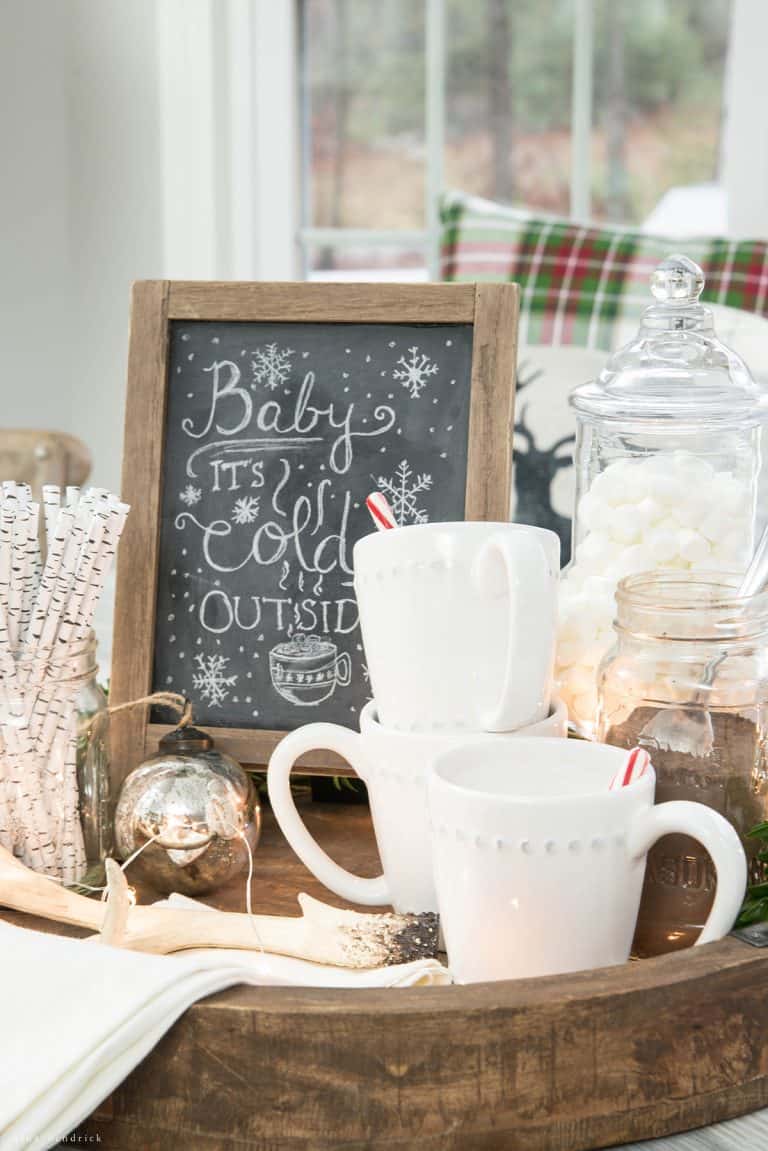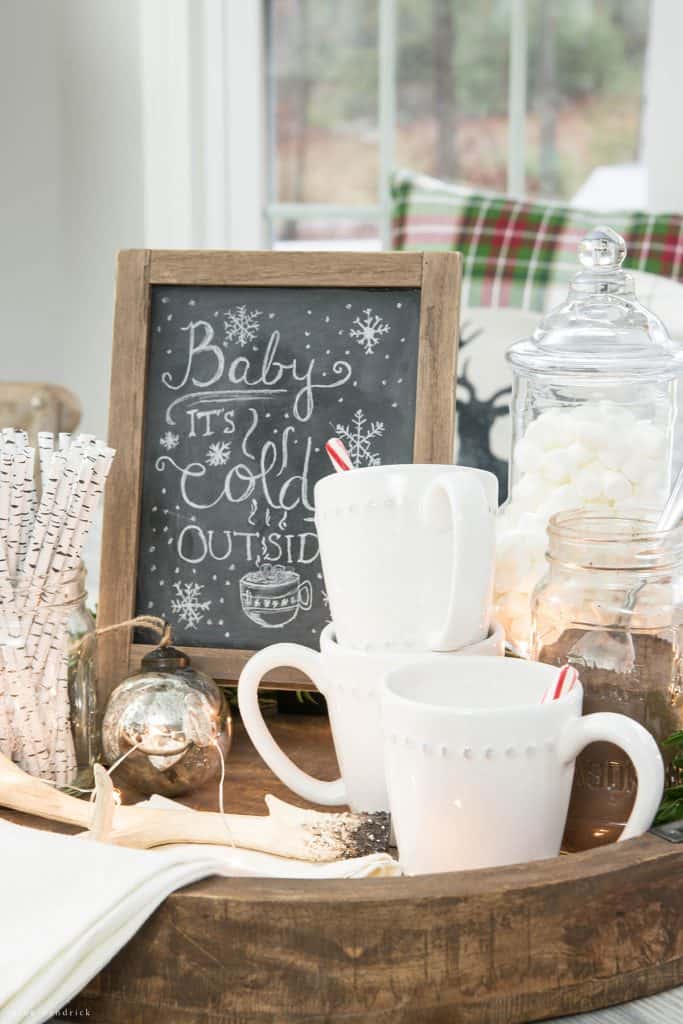 The white mugs are part of my versatile collection that I use constantly. I'm a big advocate of having a collection of essentials and then seasonal accent pieces.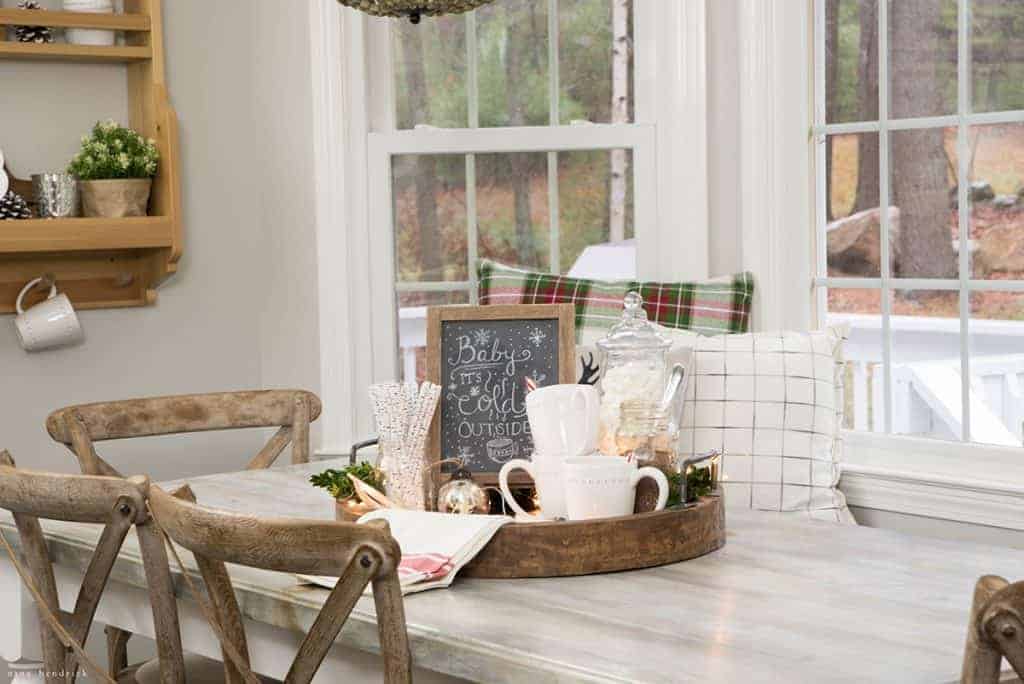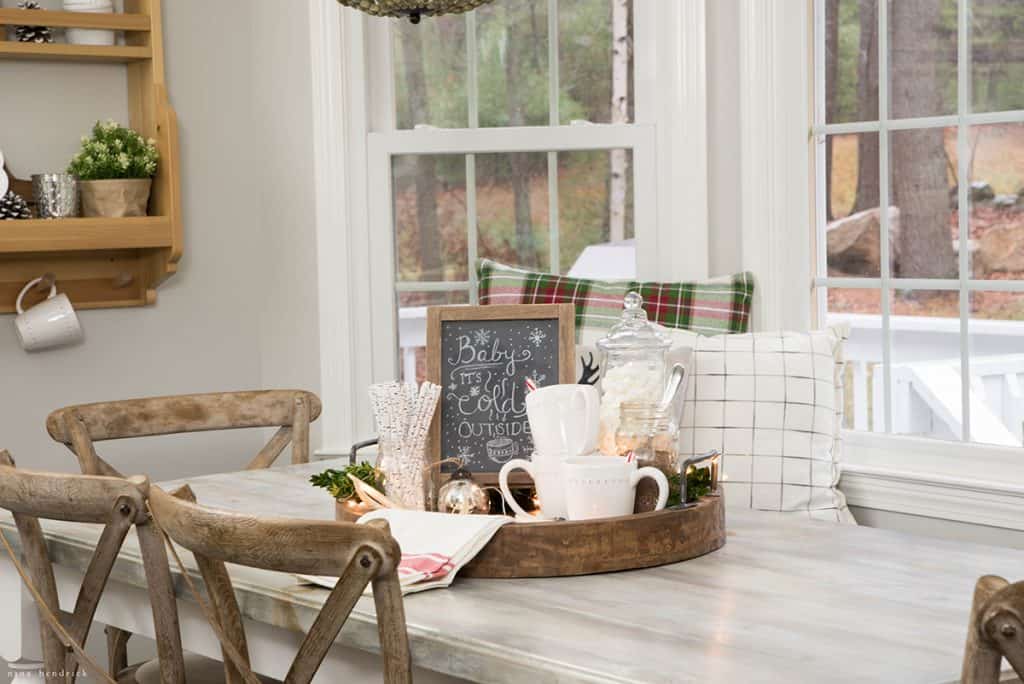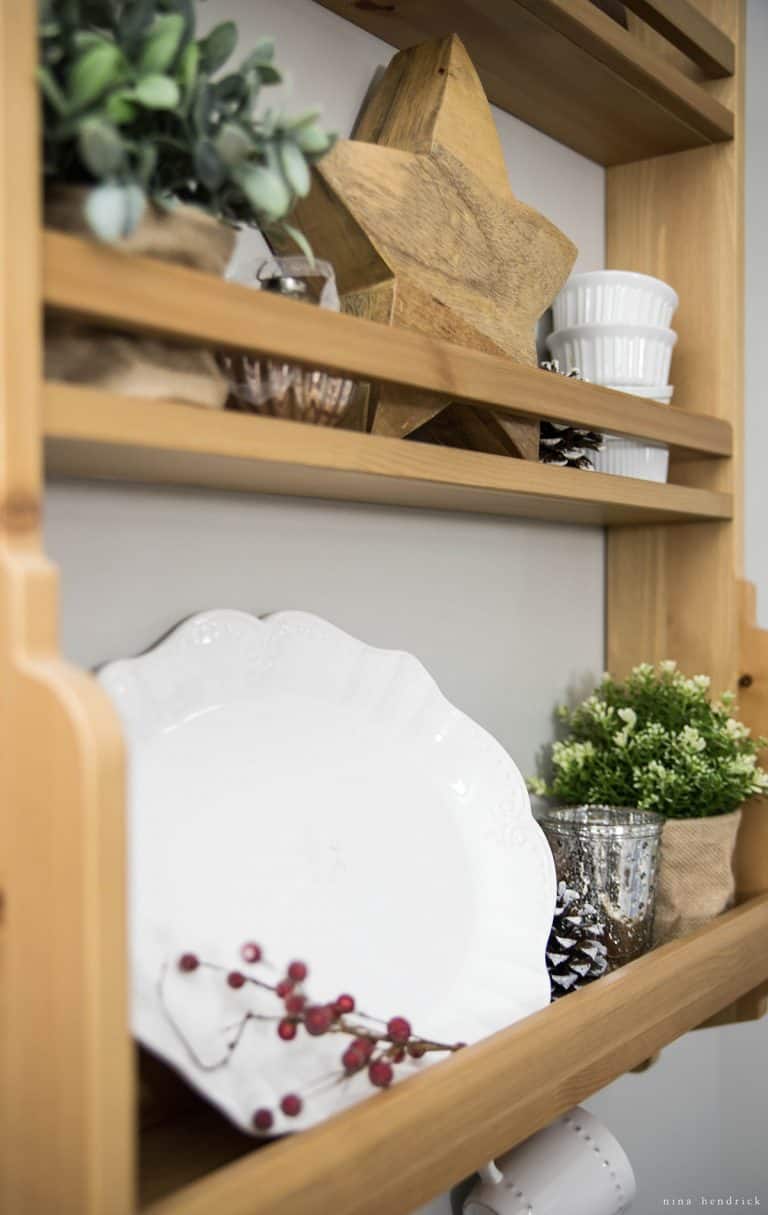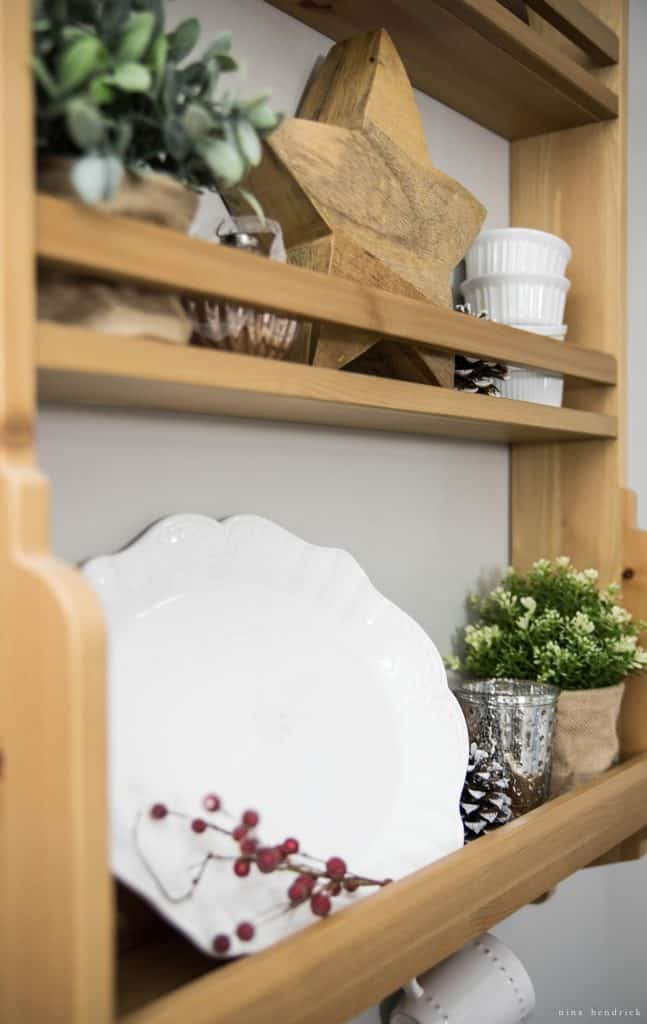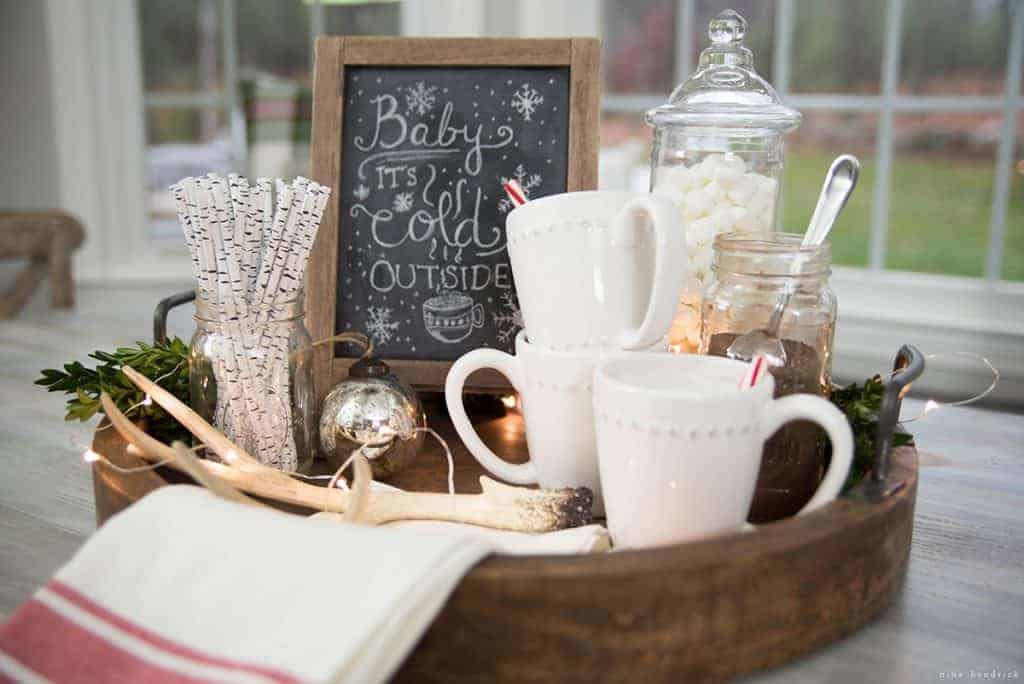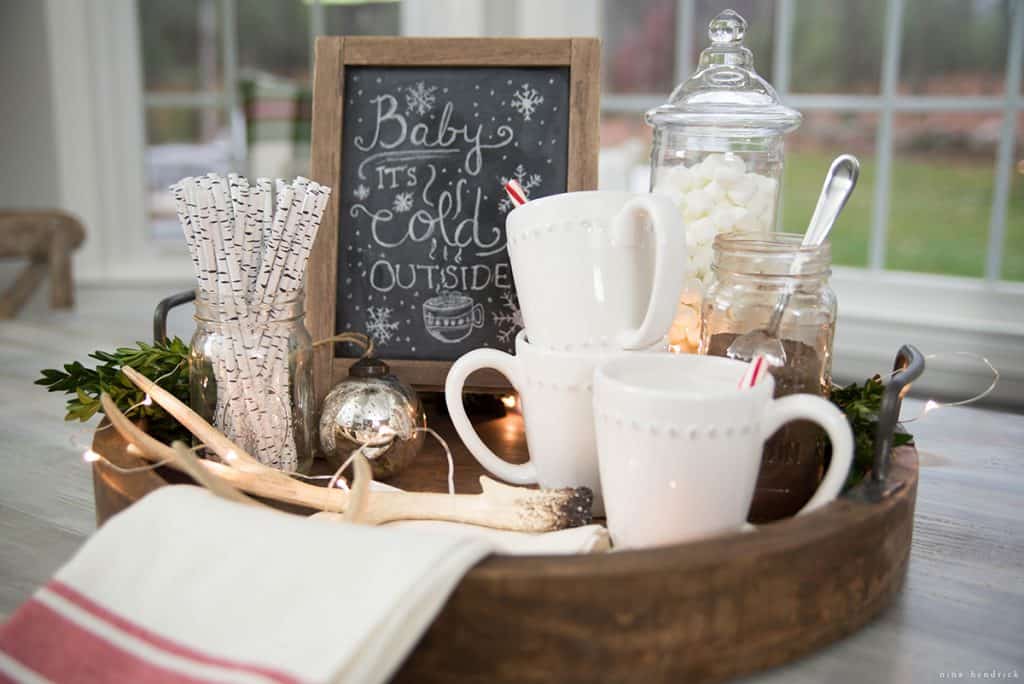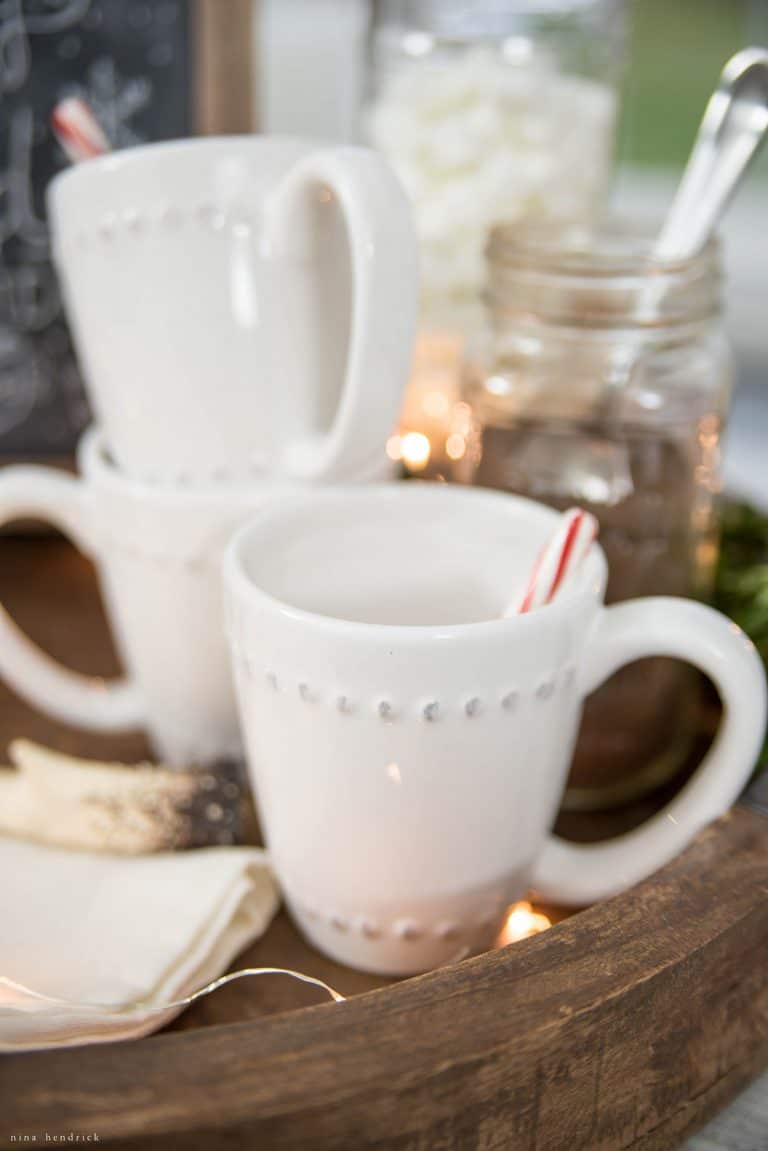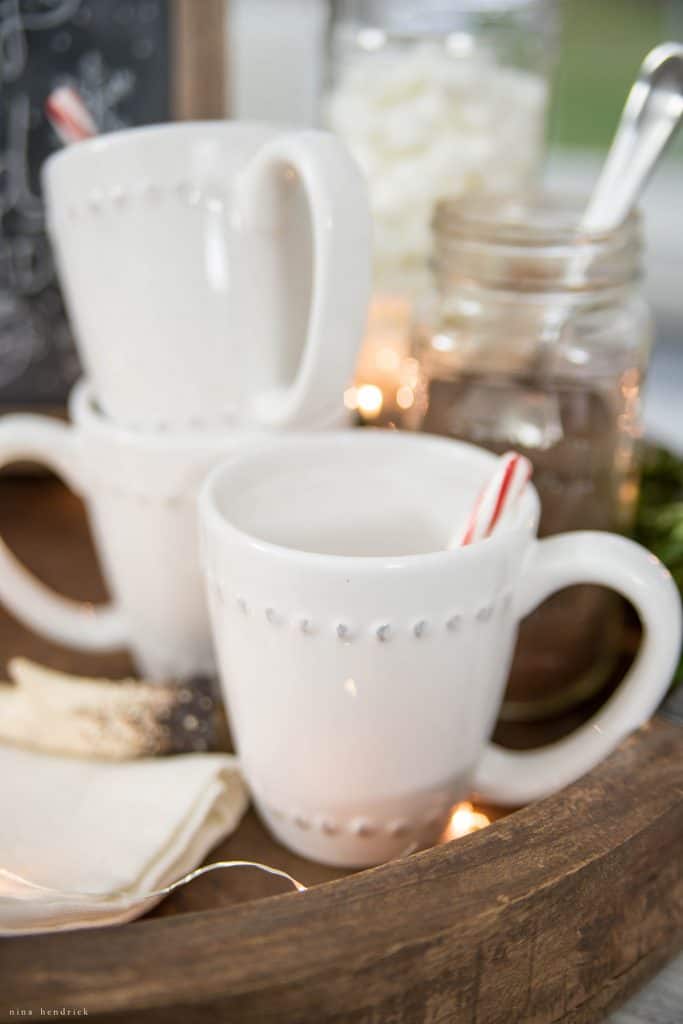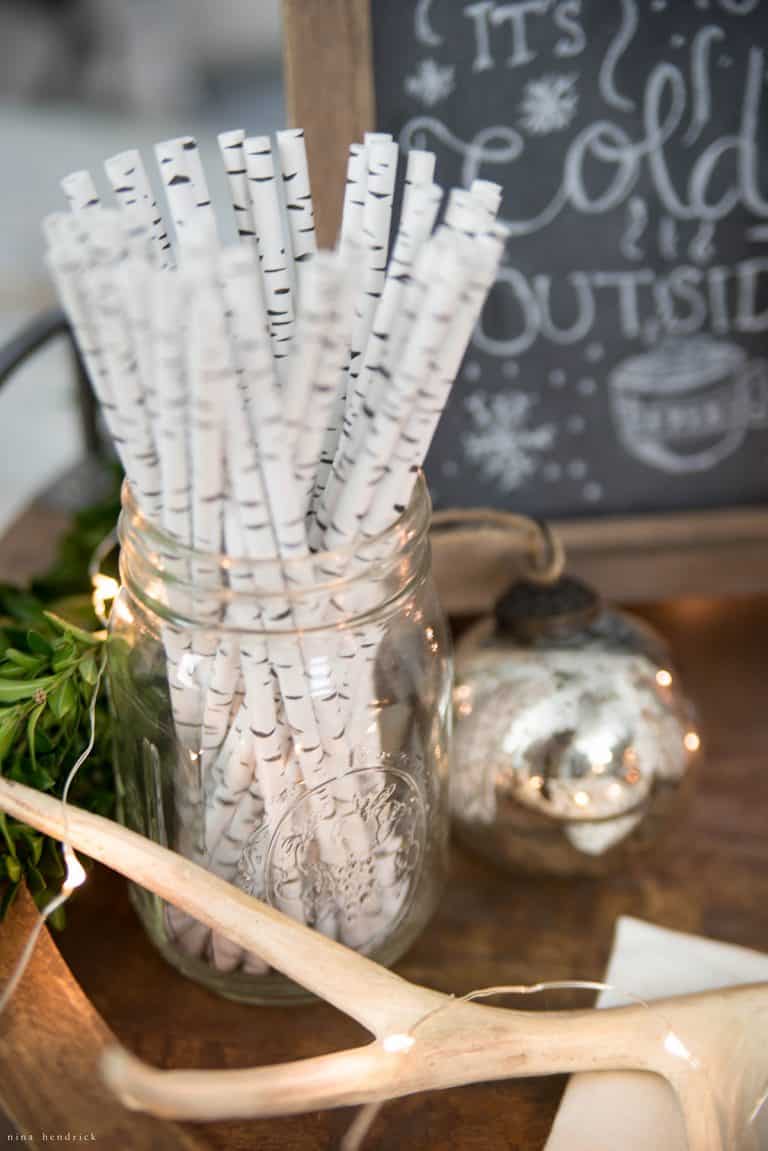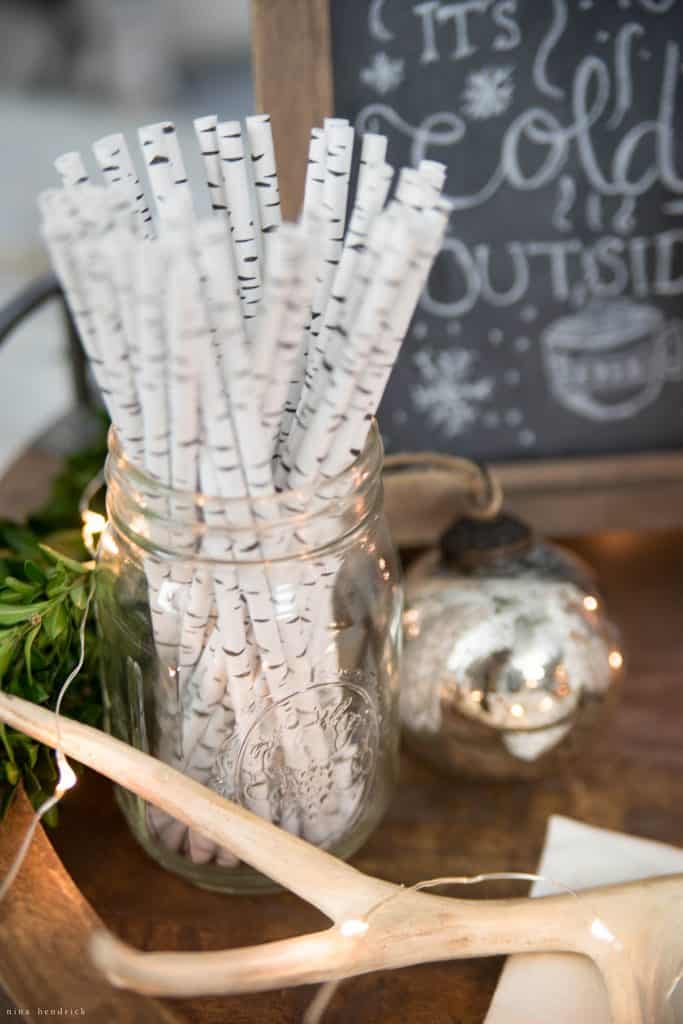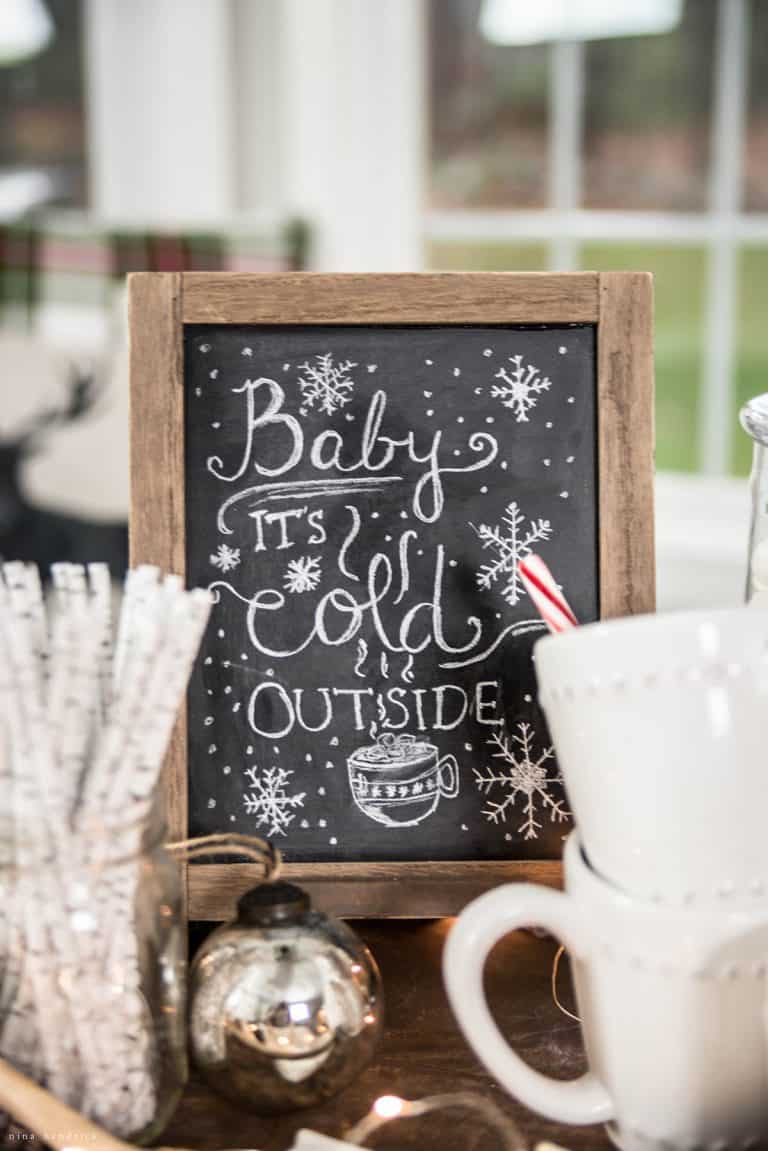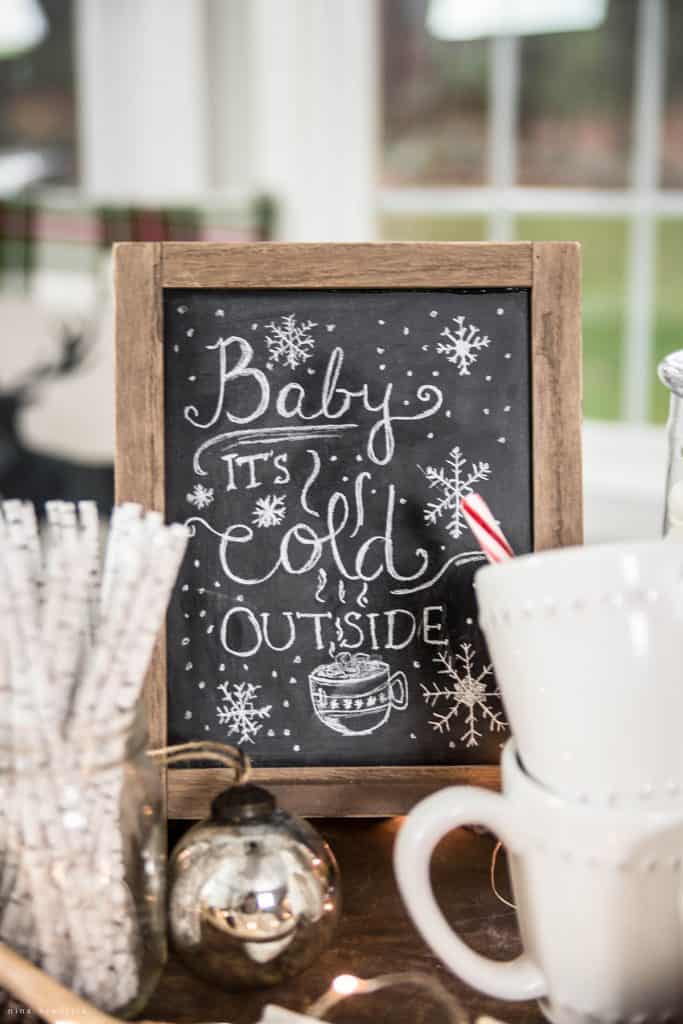 I've been having a little bit of fun lately with chalkboard art, as you can see in this room and the next.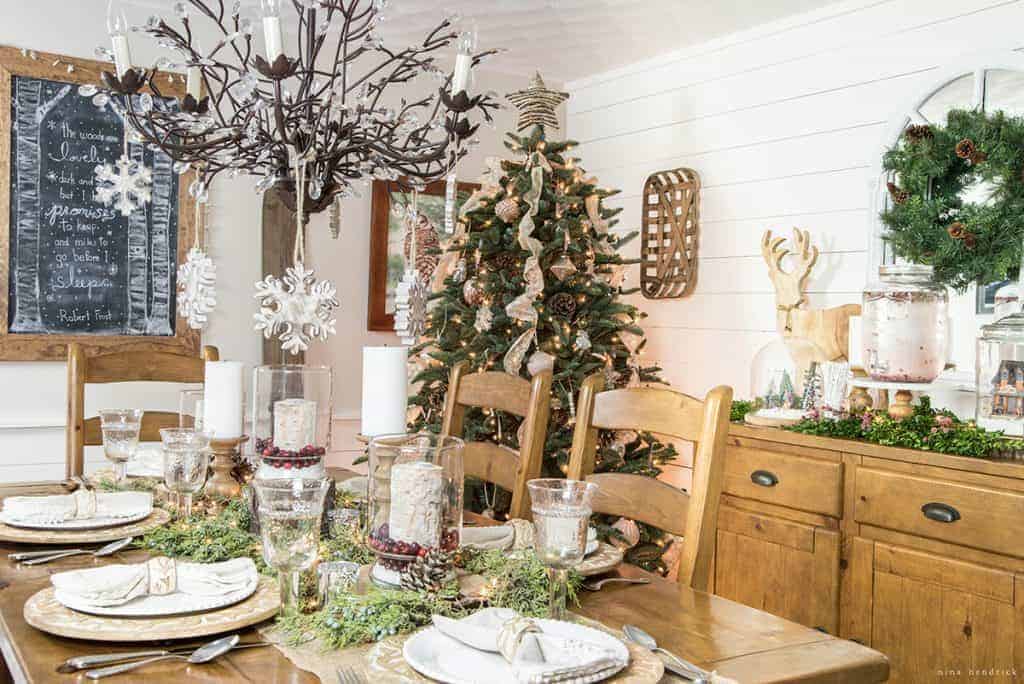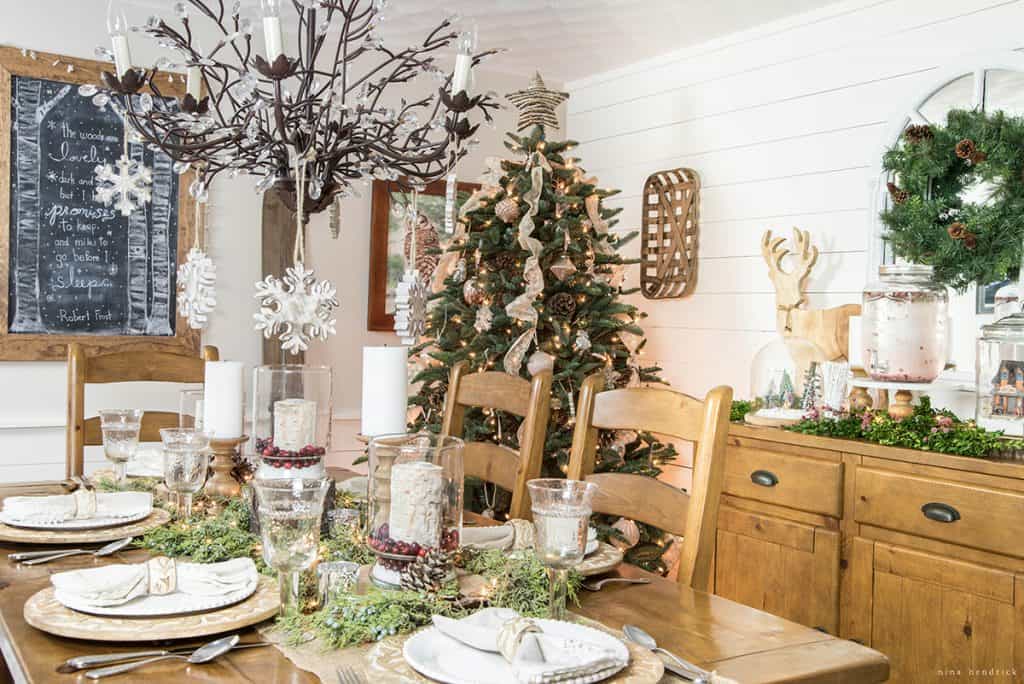 Last up for today, we have the dining room. This is by far the most decorated room in our home. Since it's a room used exclusively for celebrations (although we are trying to make an effort to use it more) and not function necessarily, I feel like I have the freedom to really have fun decorating.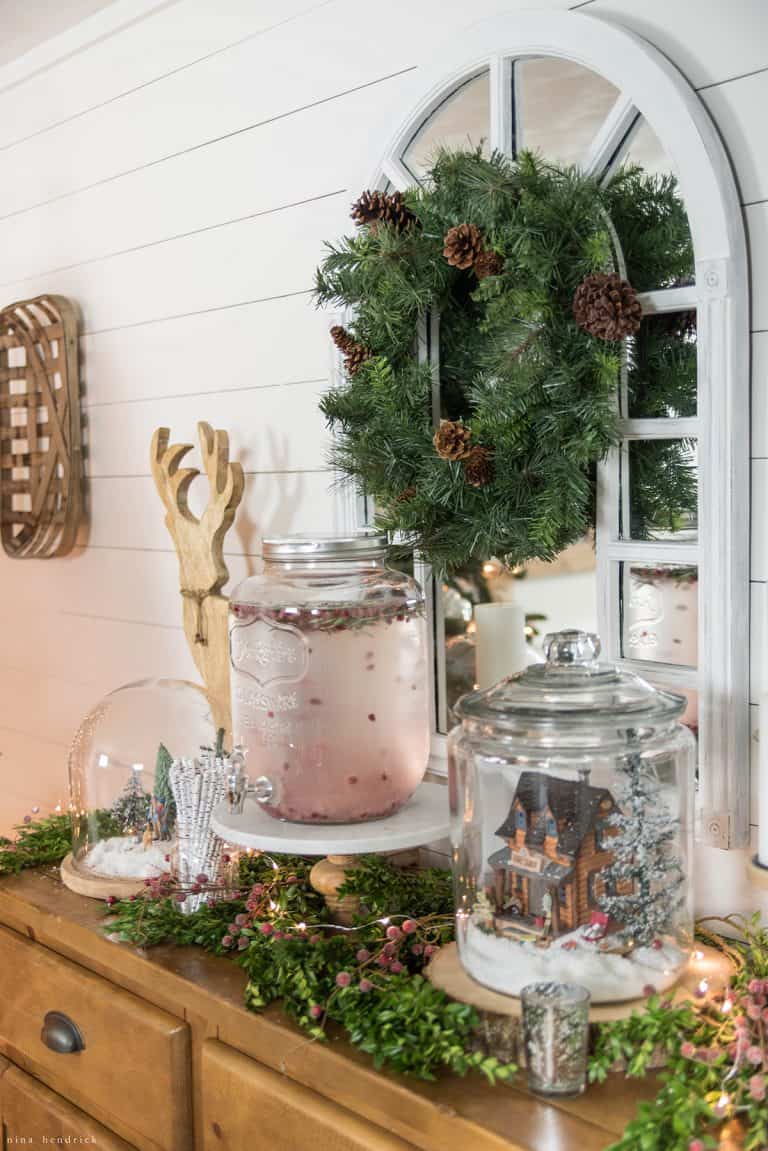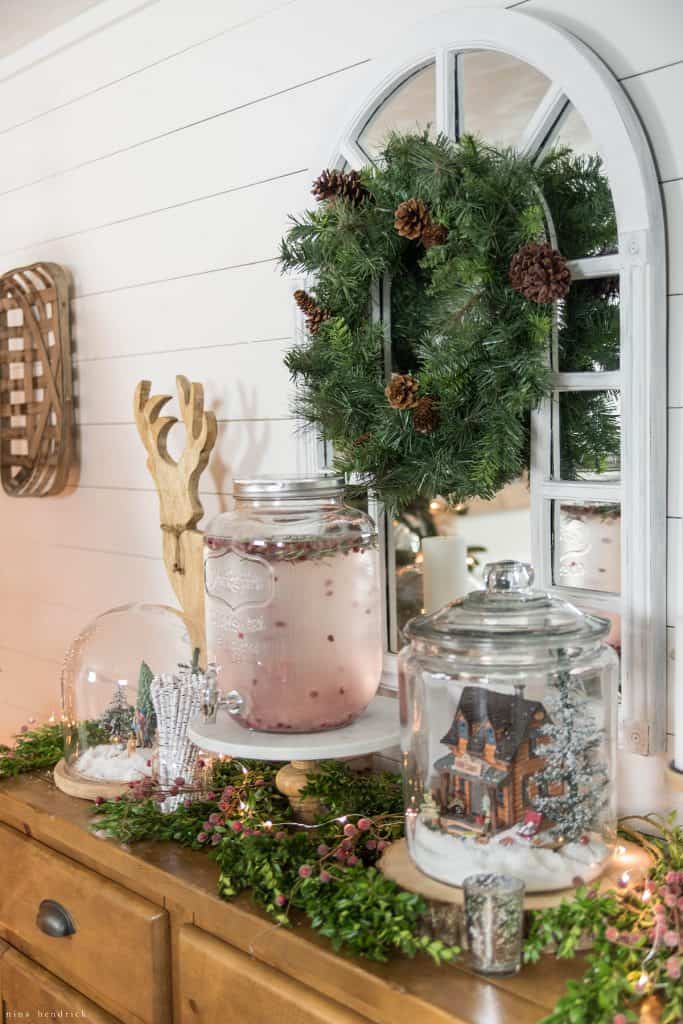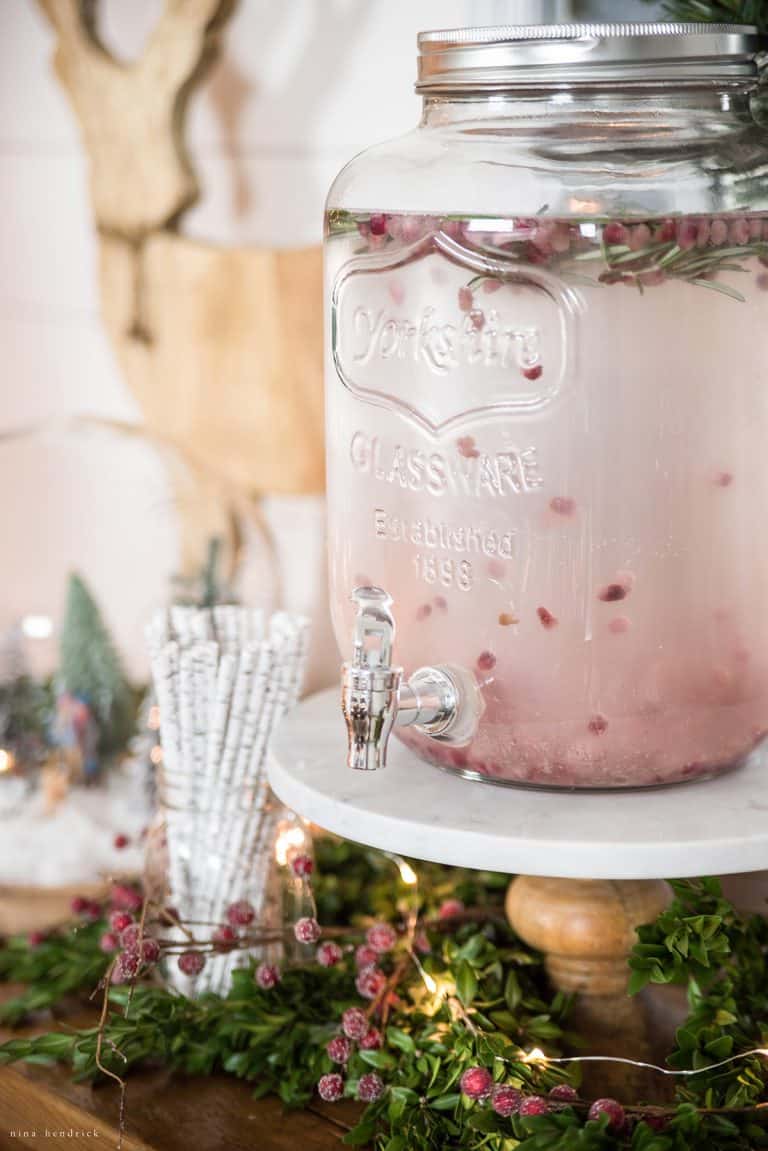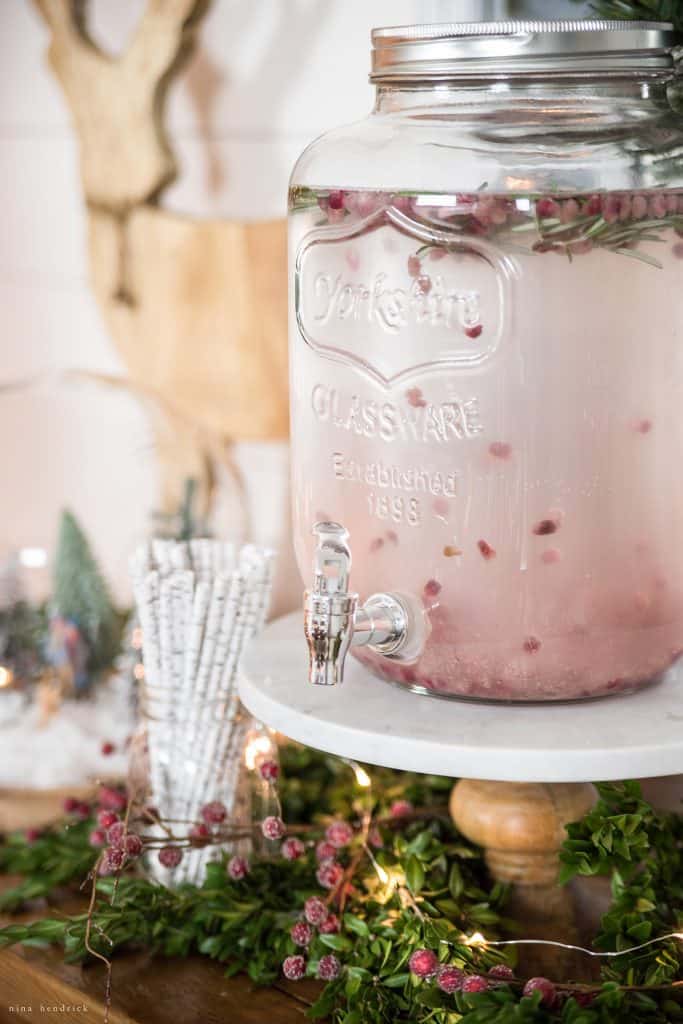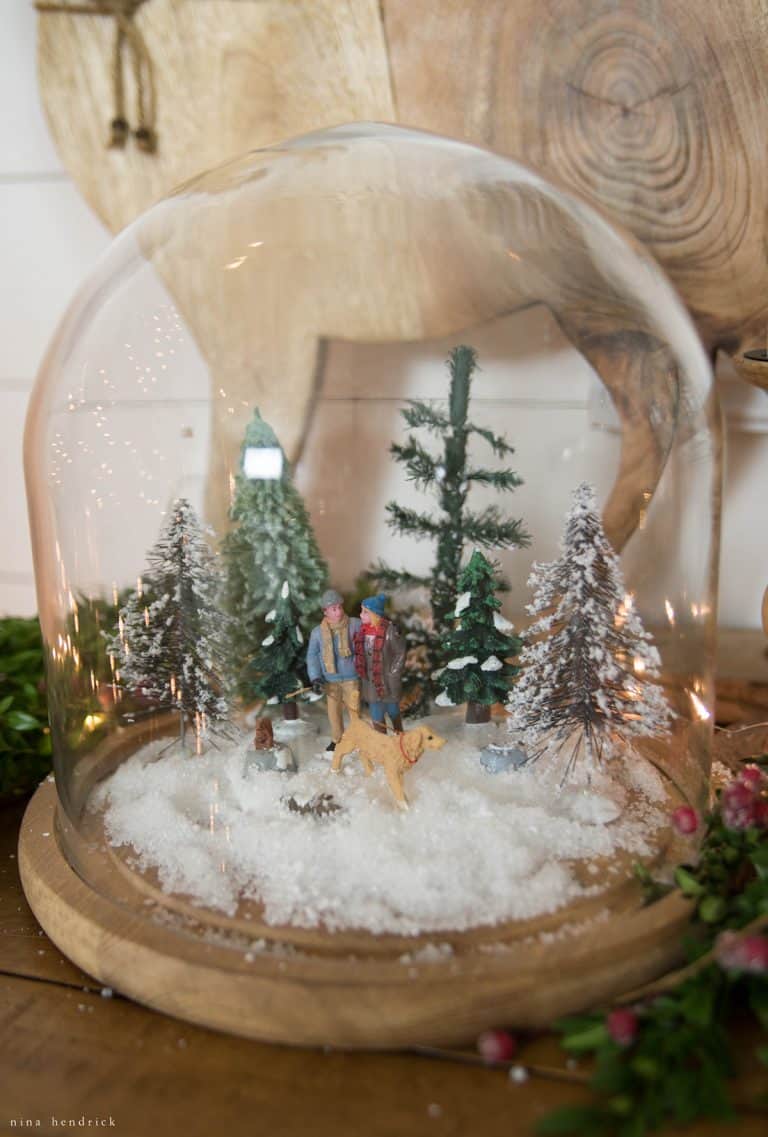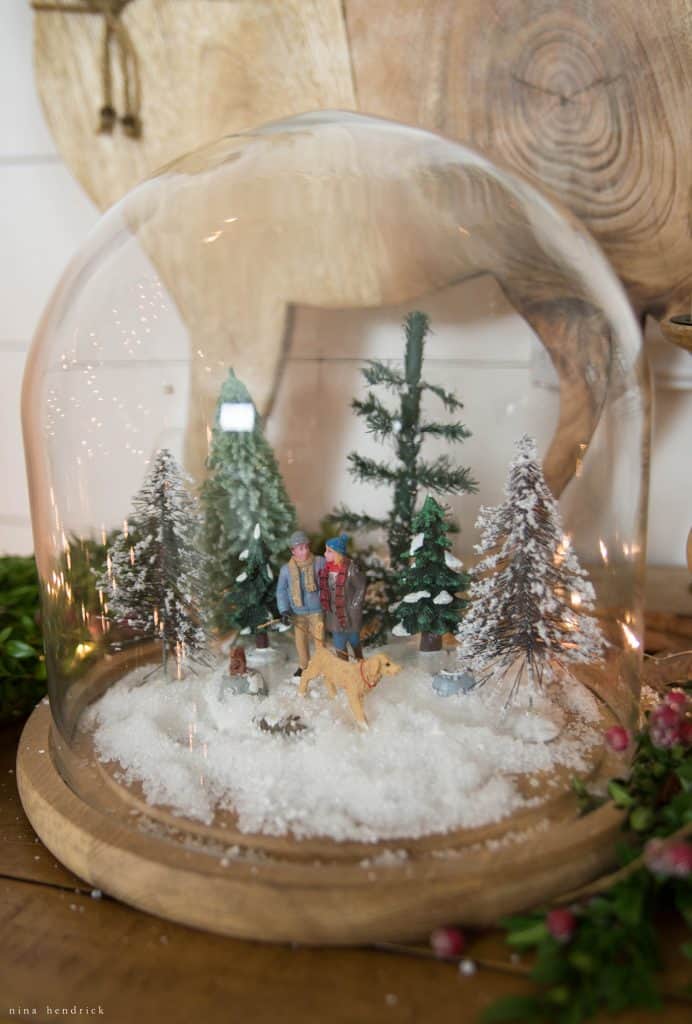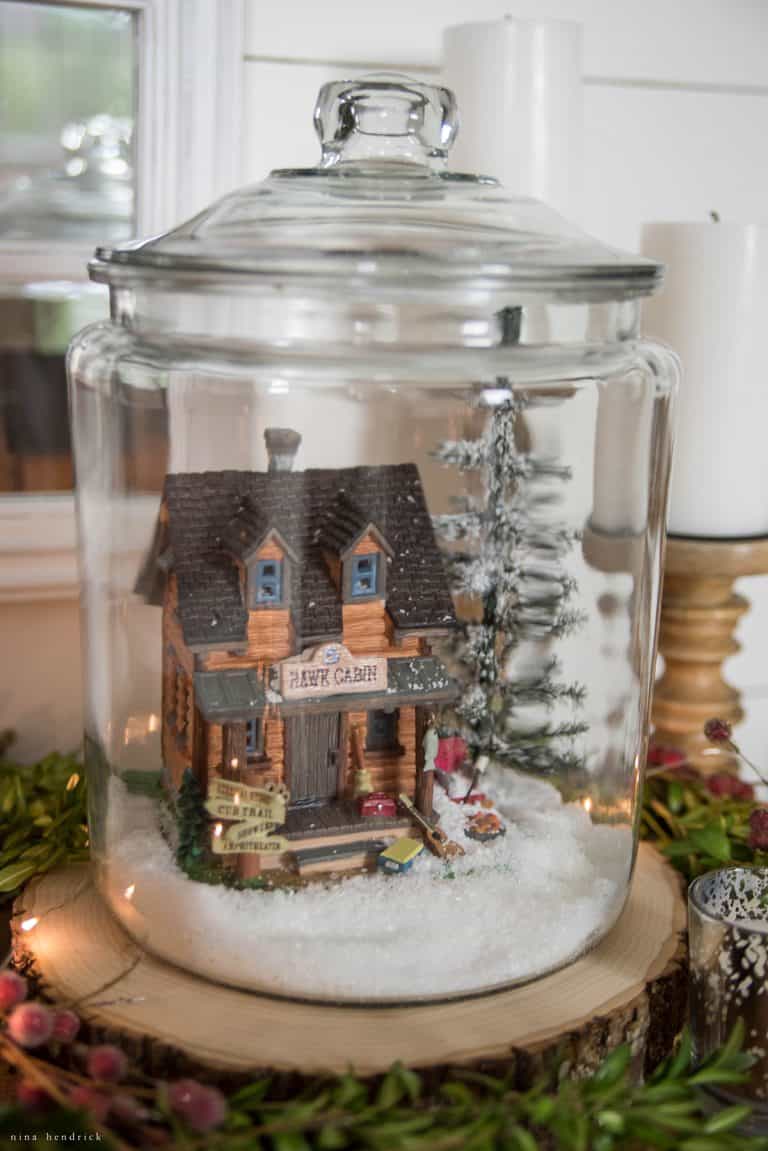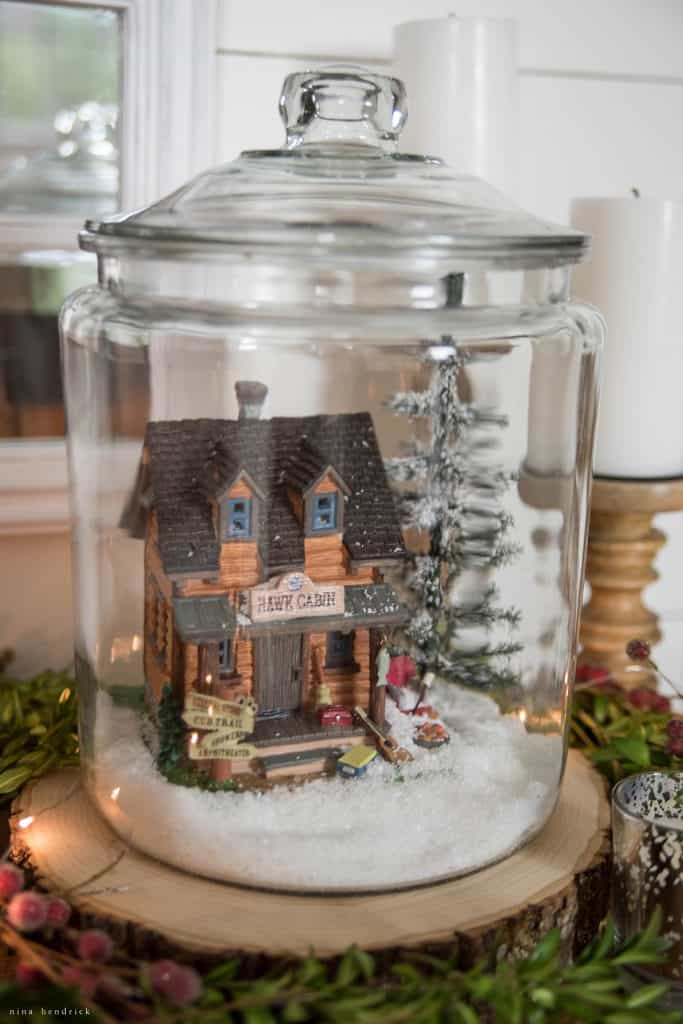 I had to include a little tribute to our Camp in there.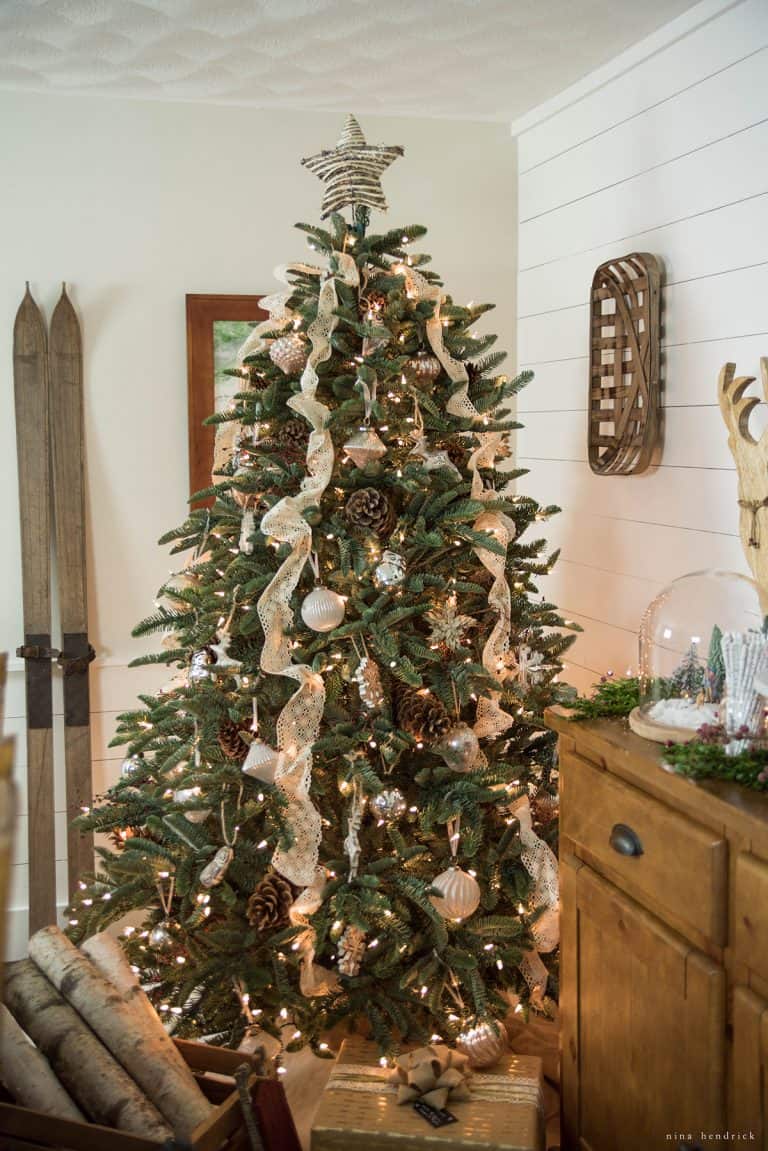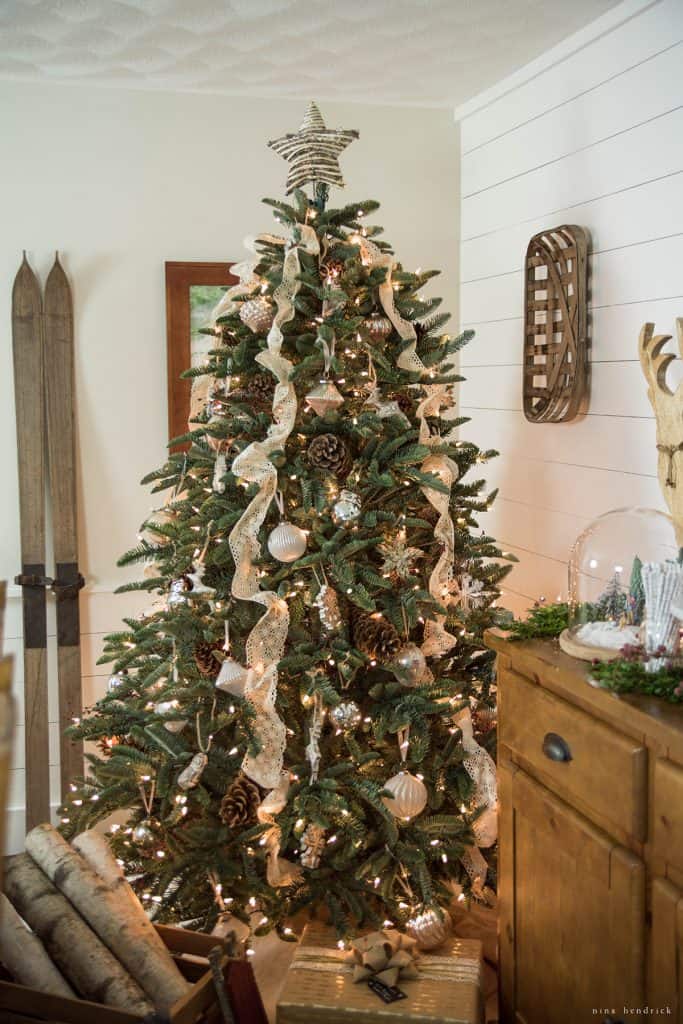 I shared some of the details about the Woodland Inspired tree on Monday here, but I want to show you some of my favorite ornaments up close.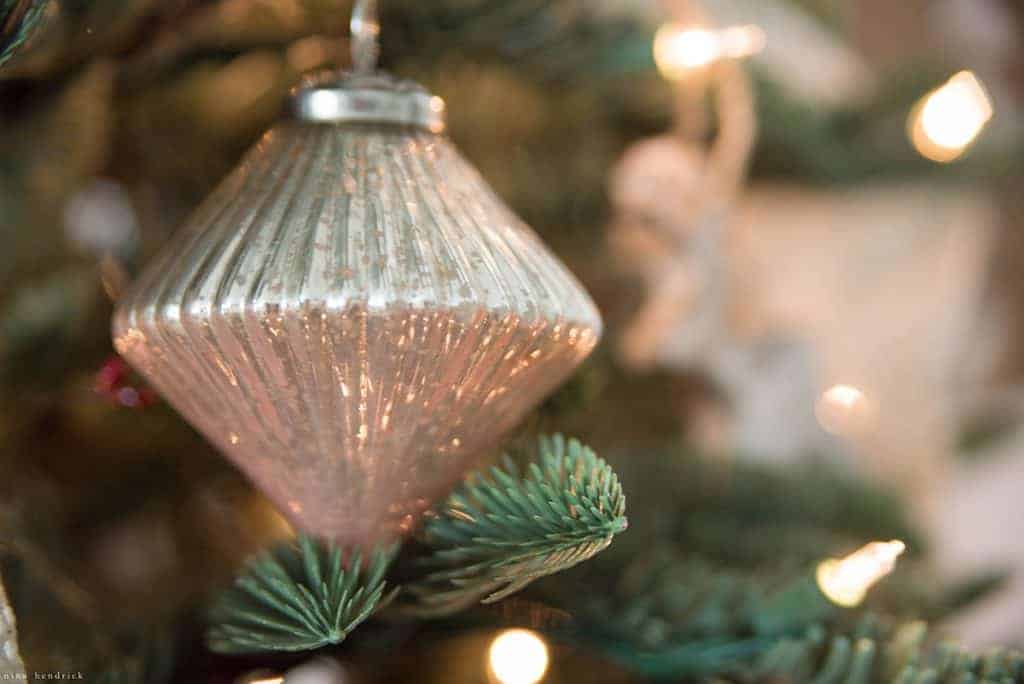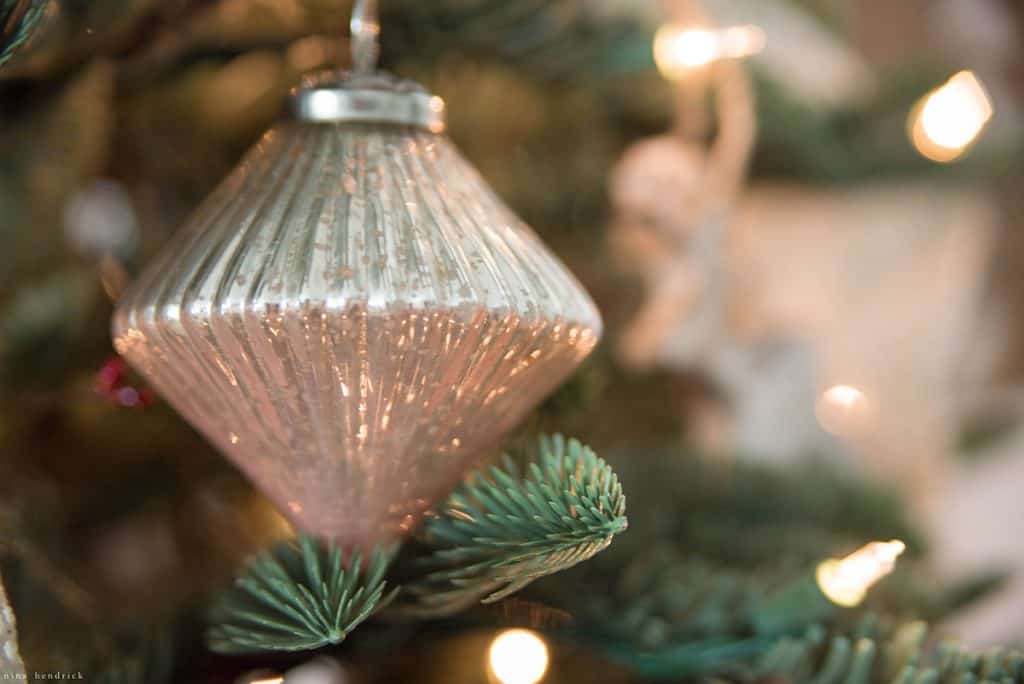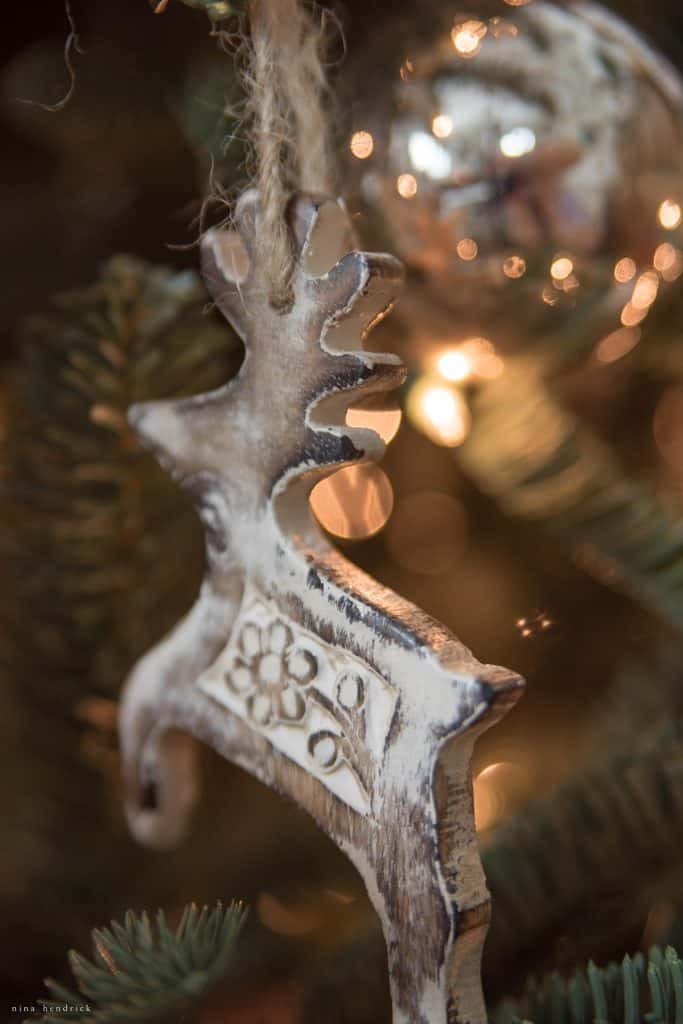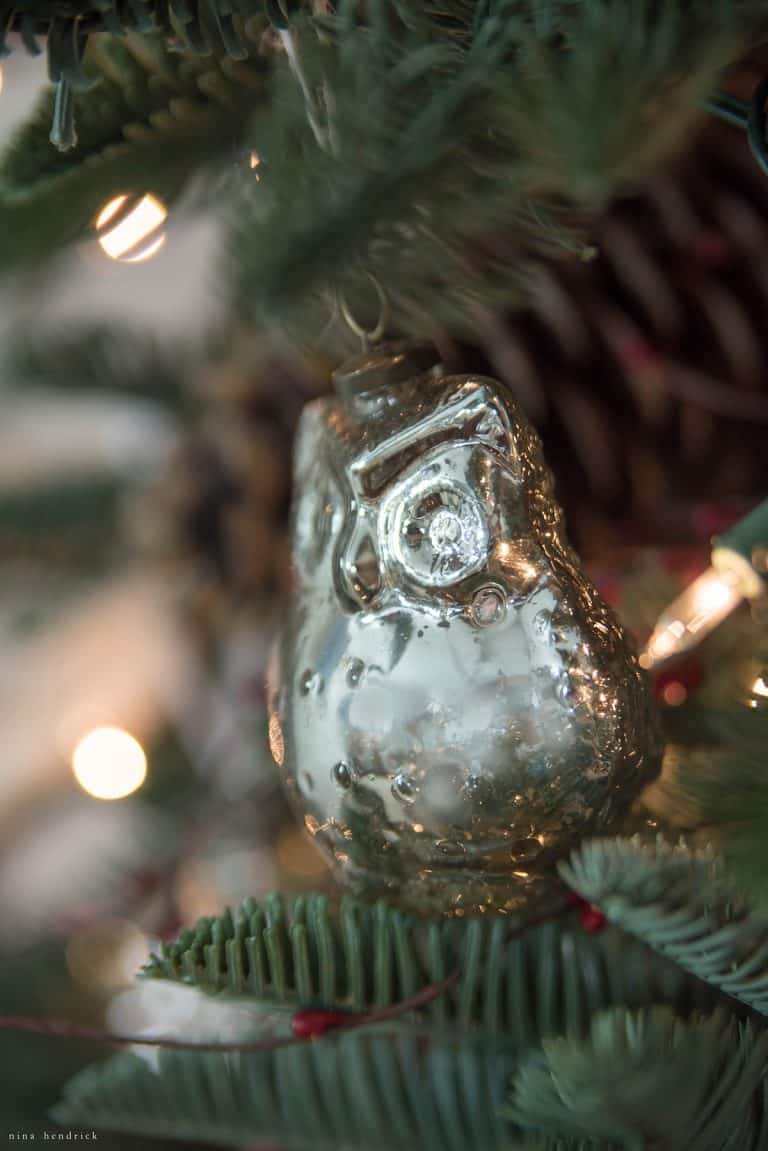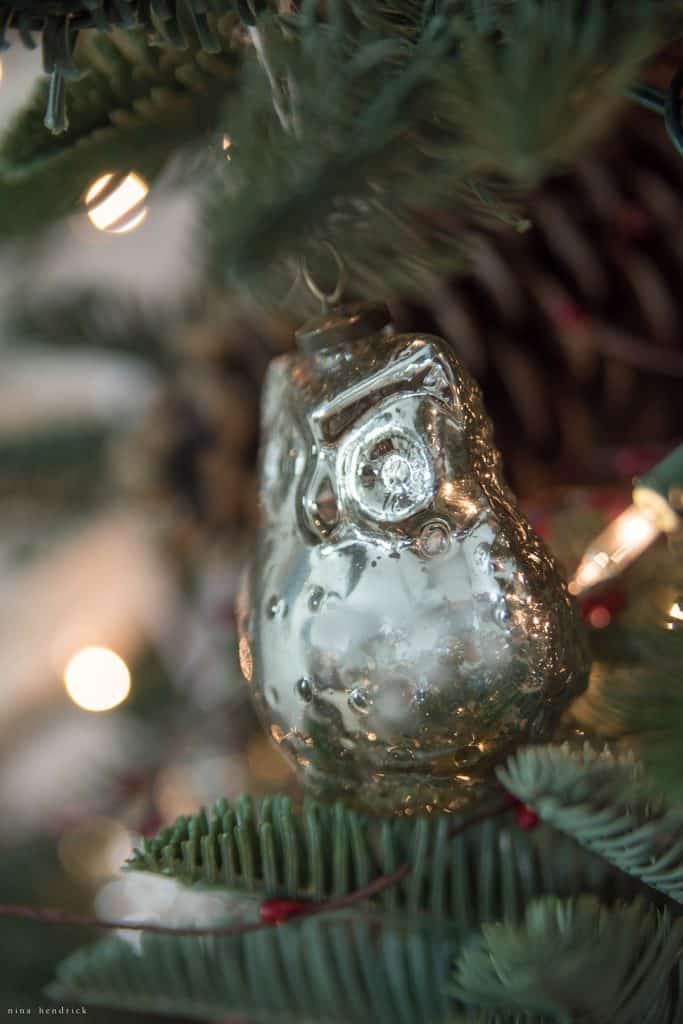 The wooden deer can be found here, and the mercury owl here.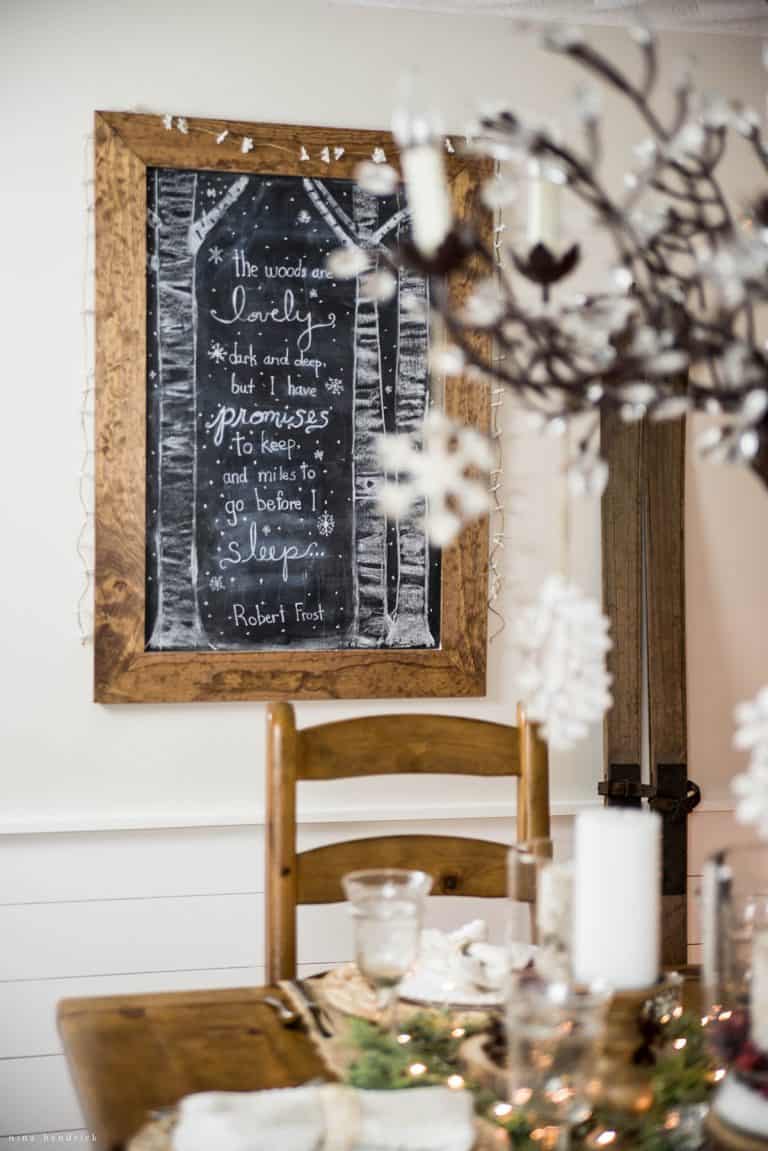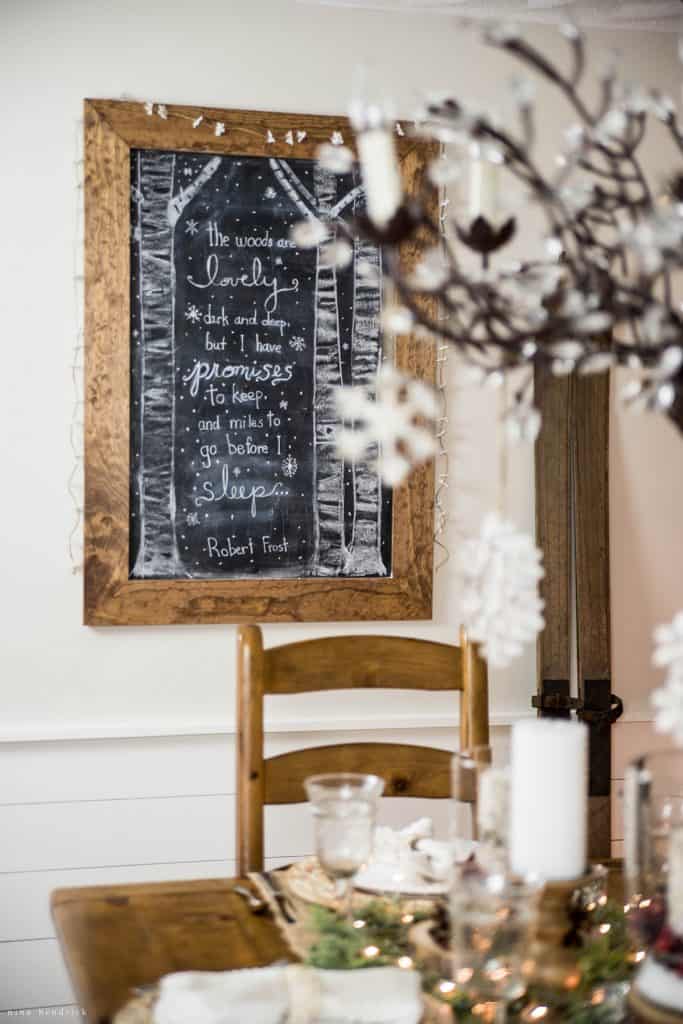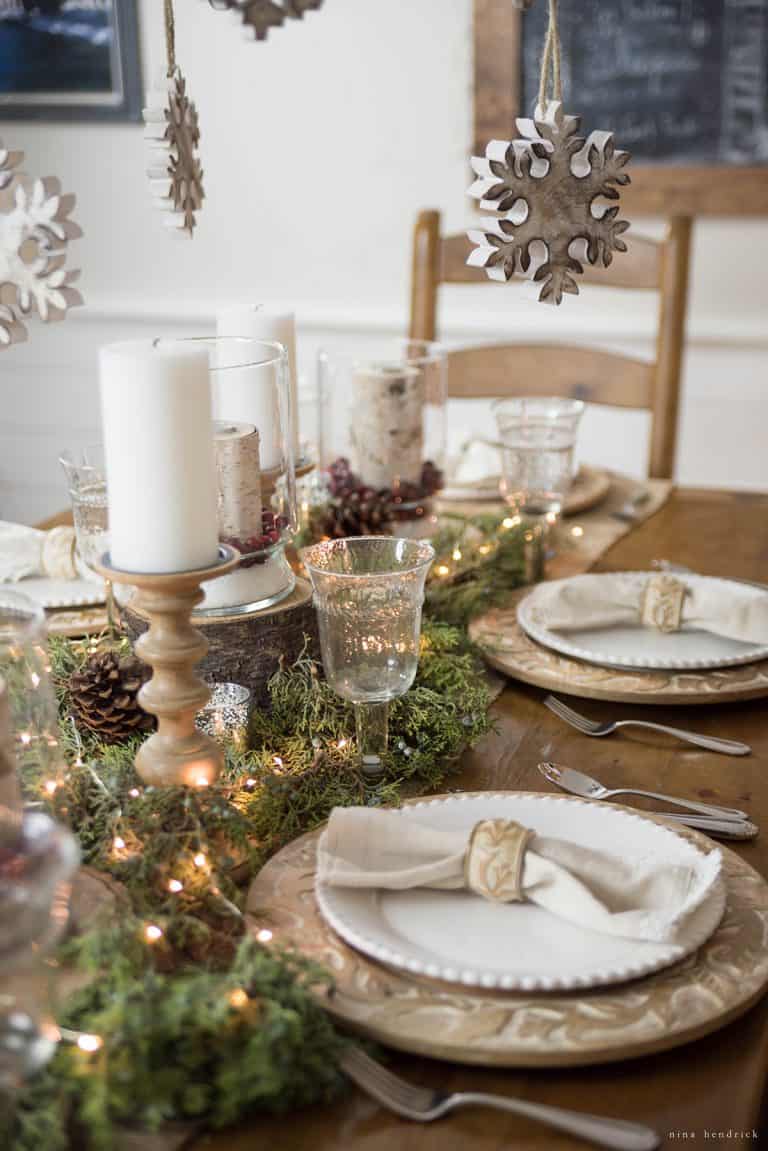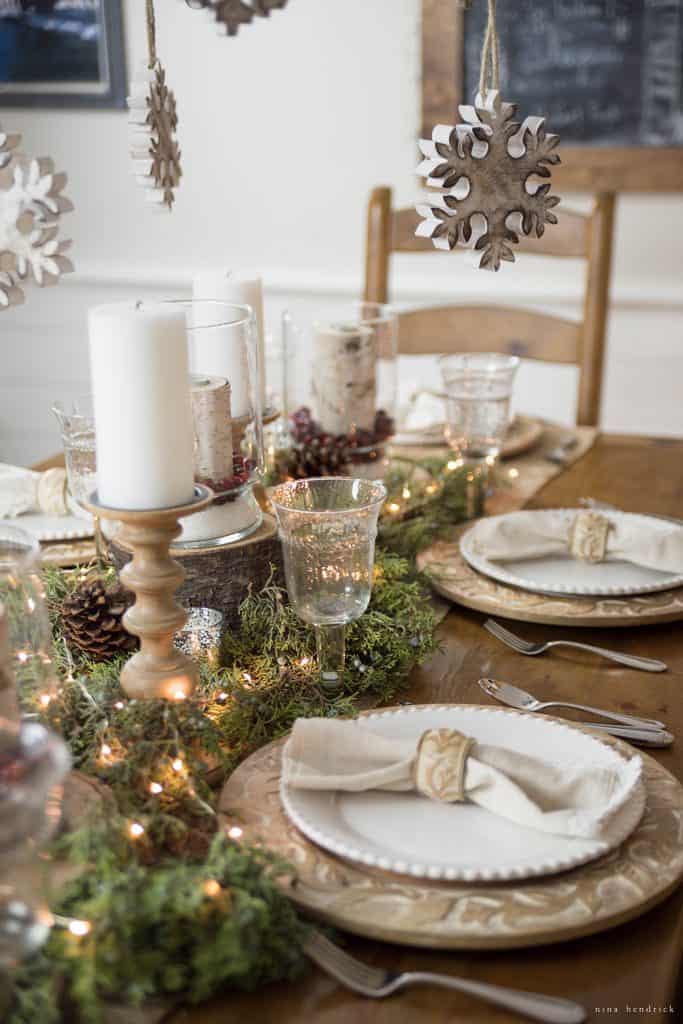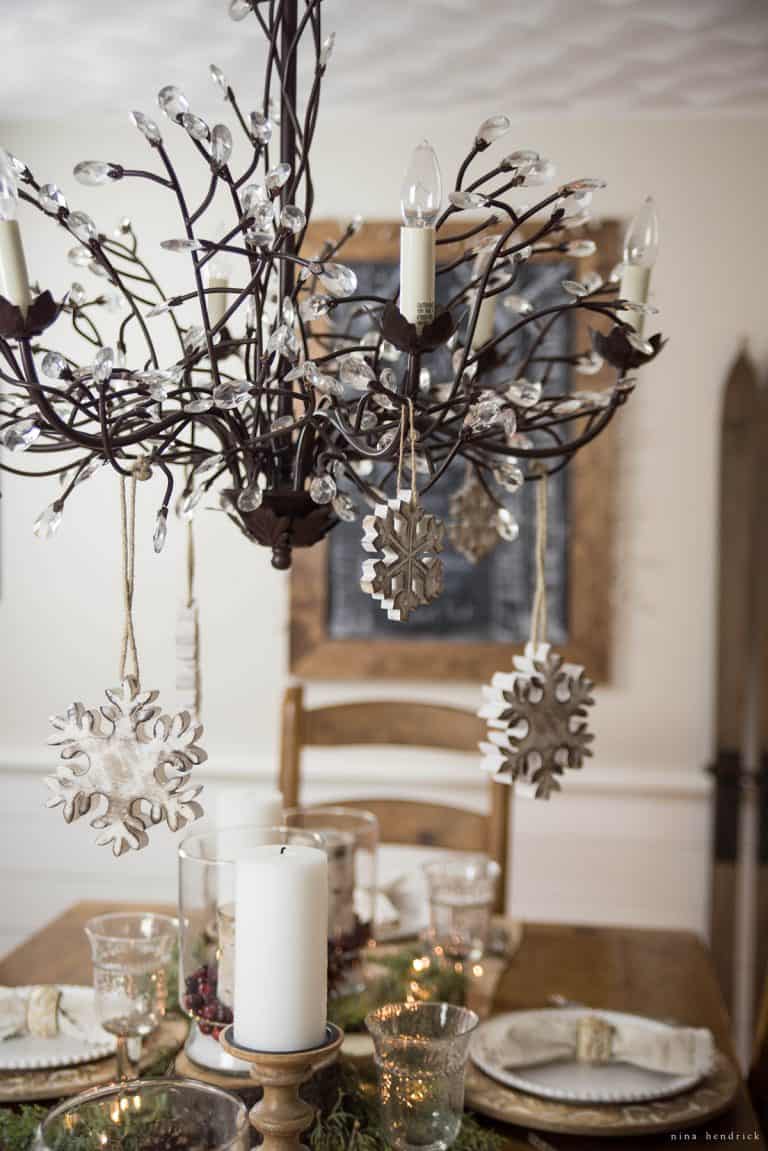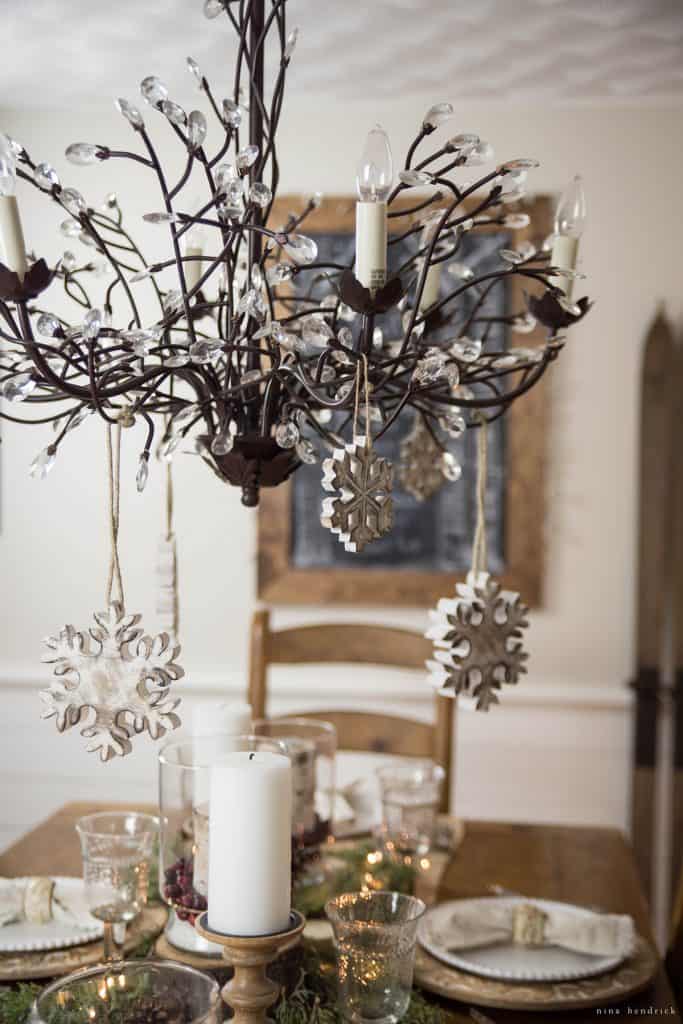 I loved these giant whitewashed snowflake ornaments. I thought about hanging them from the ceiling with fishing wire, but they were too heavy. I worried that they would be too much for the chandelier, but I ended up loving them there.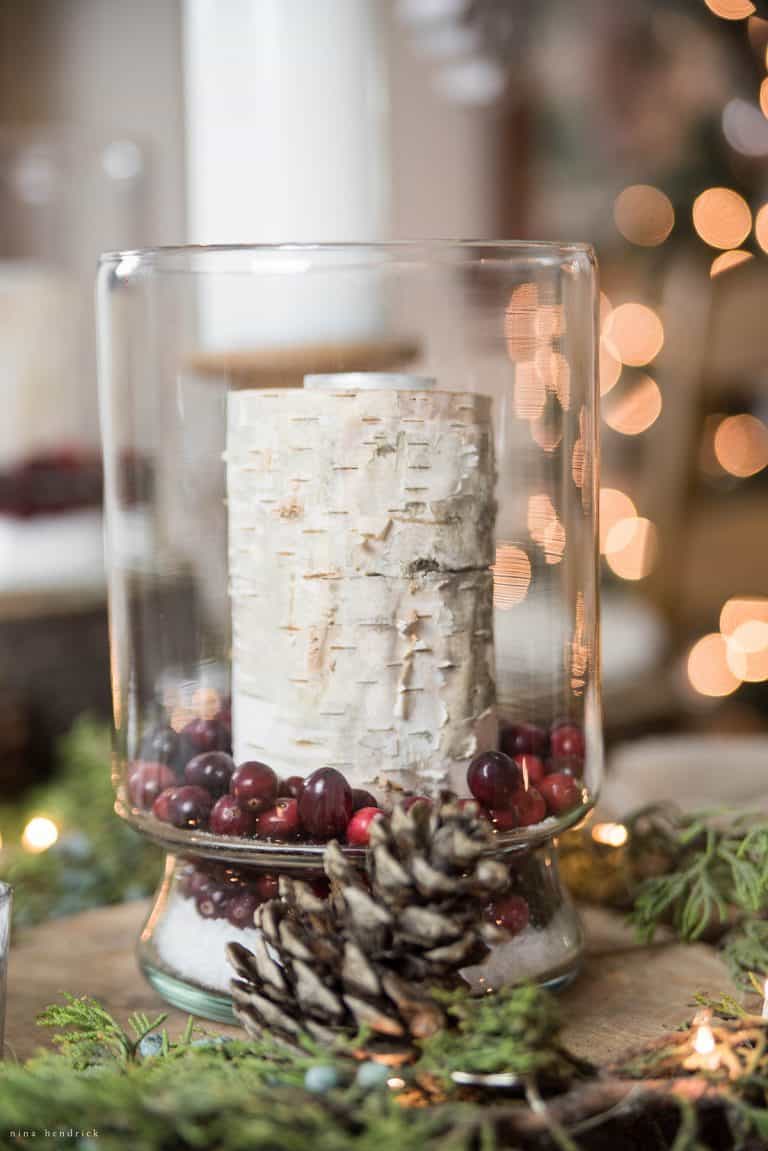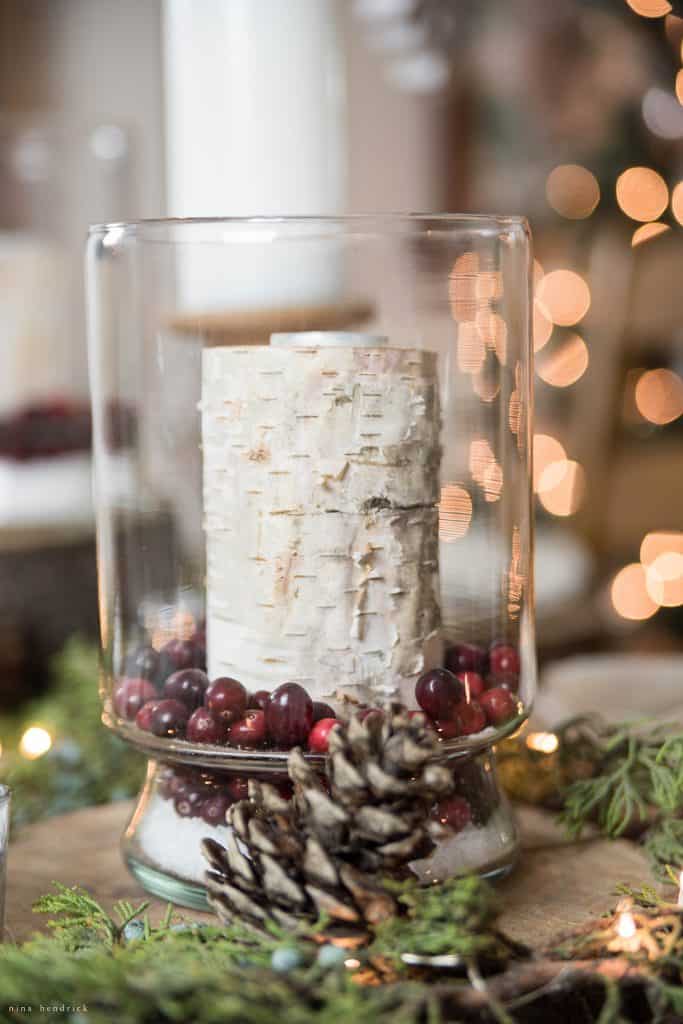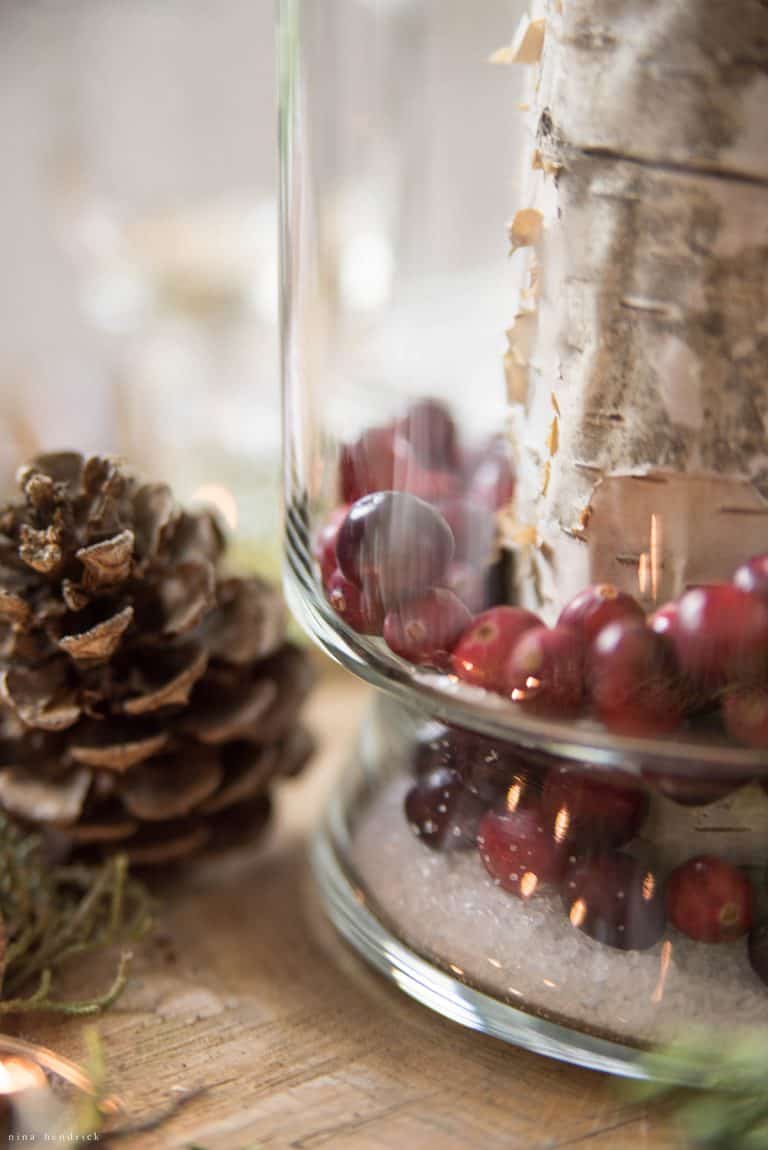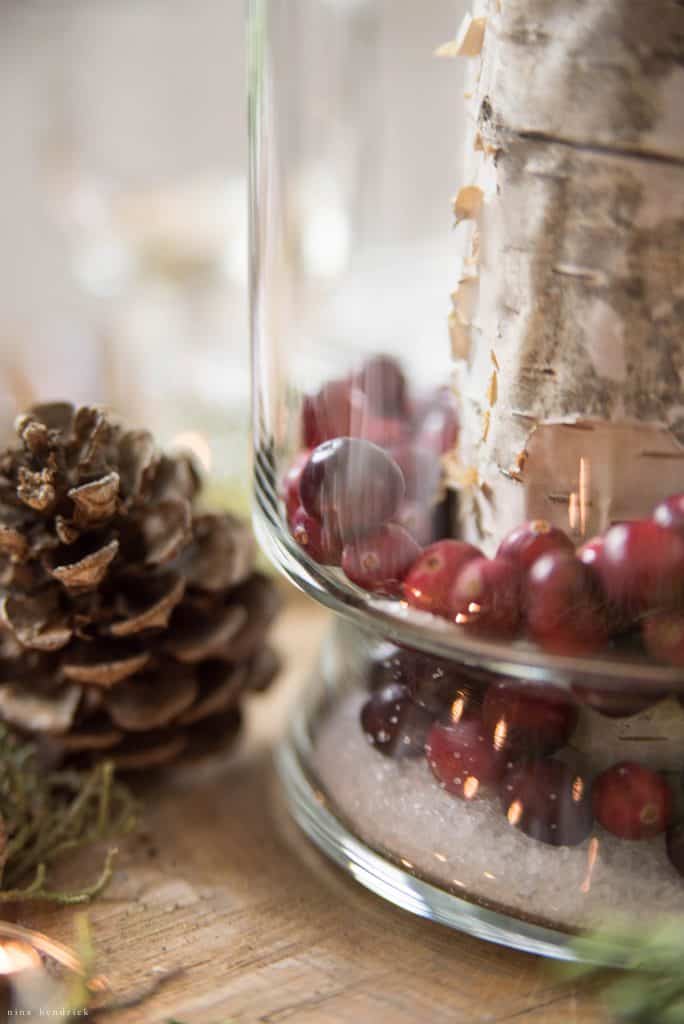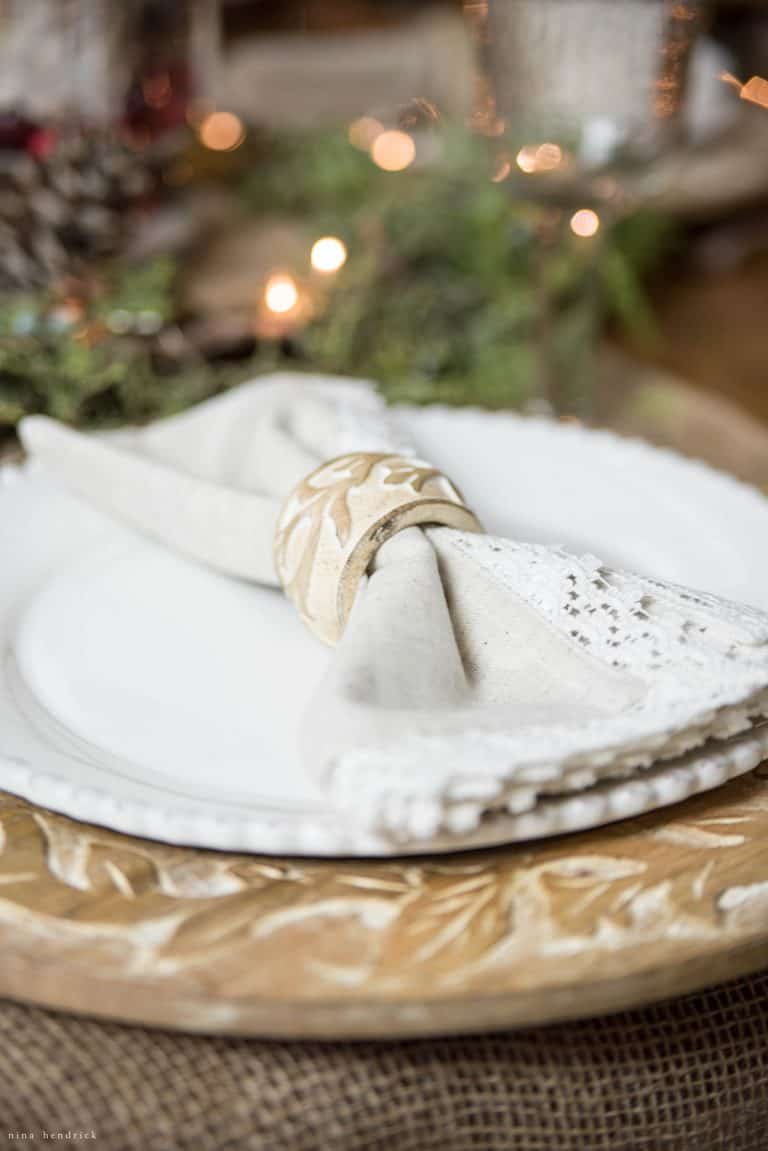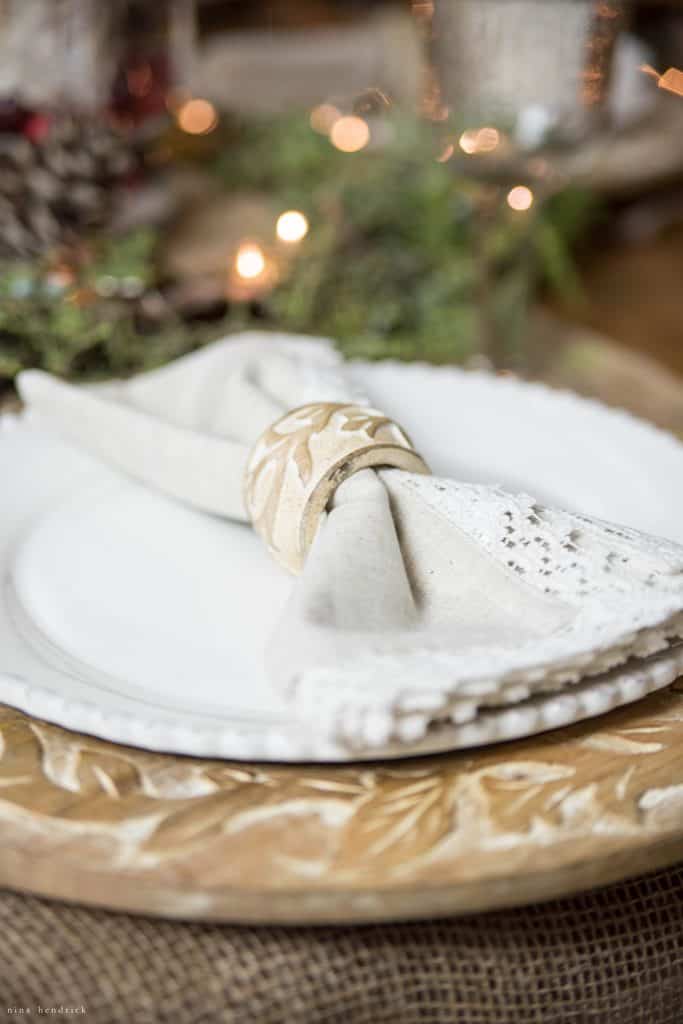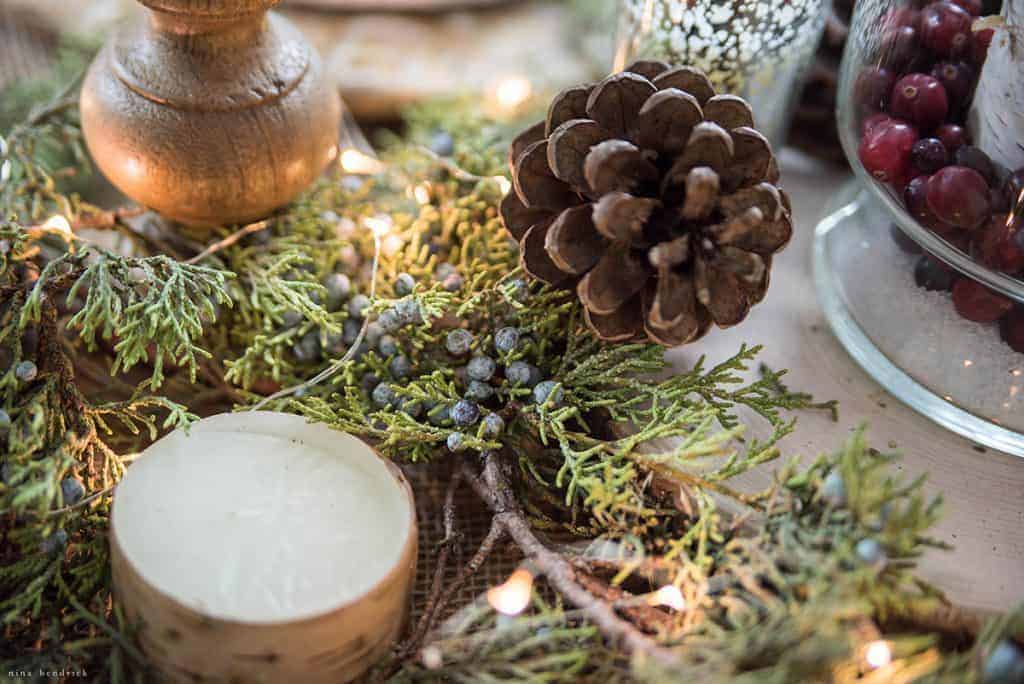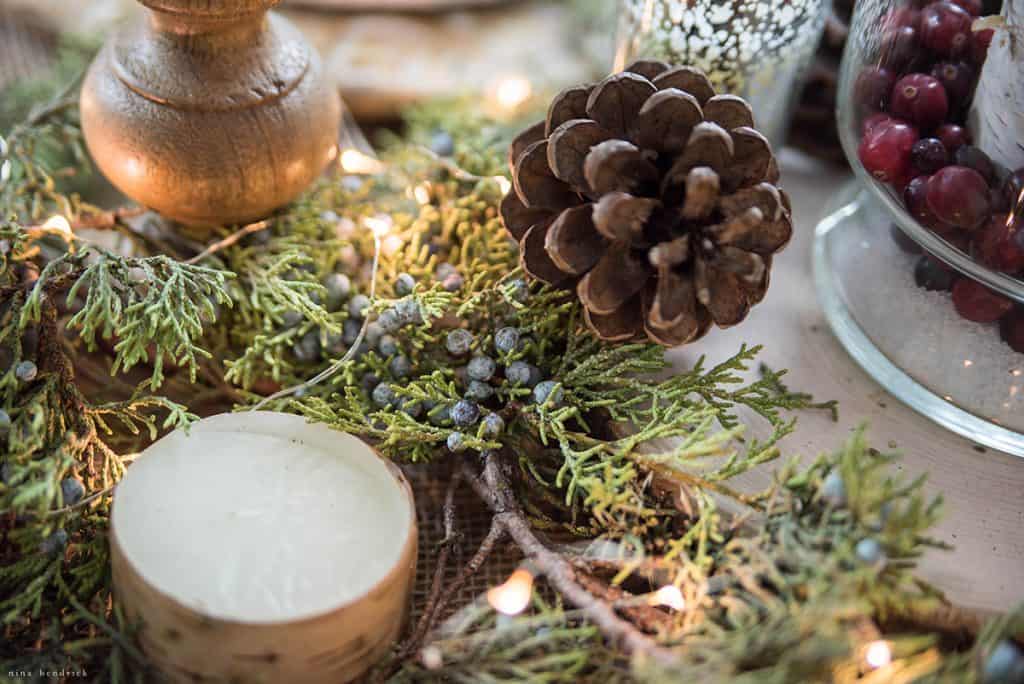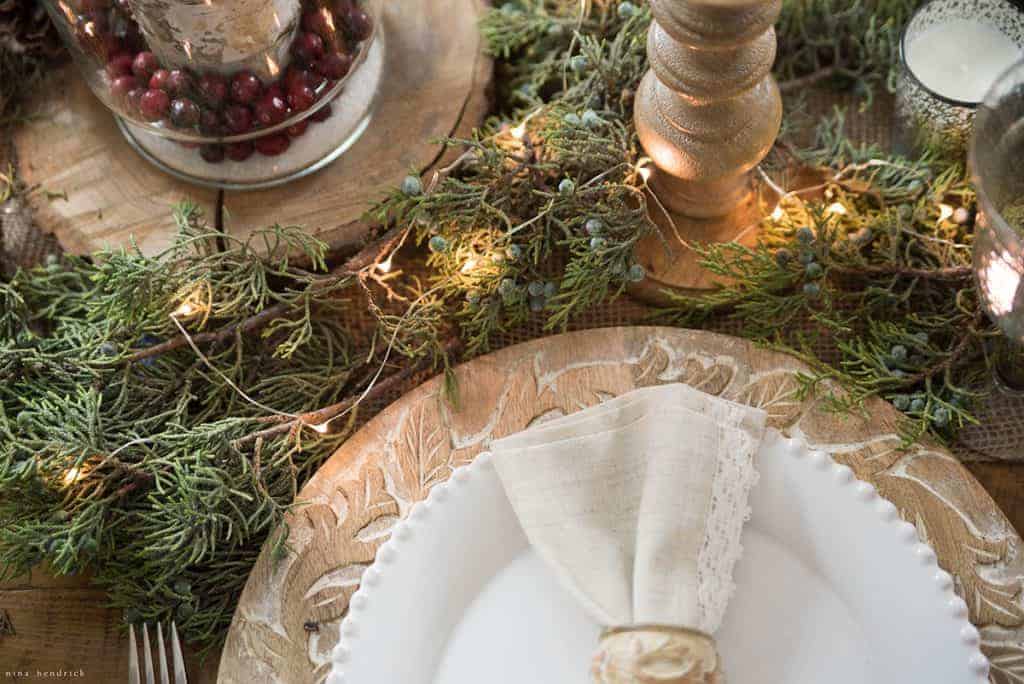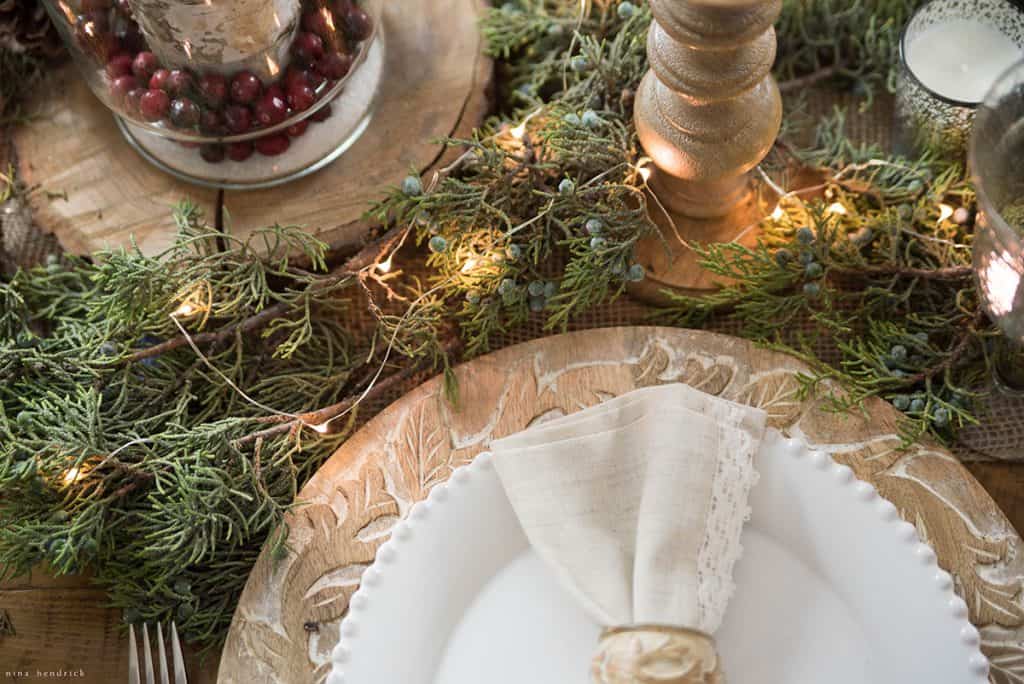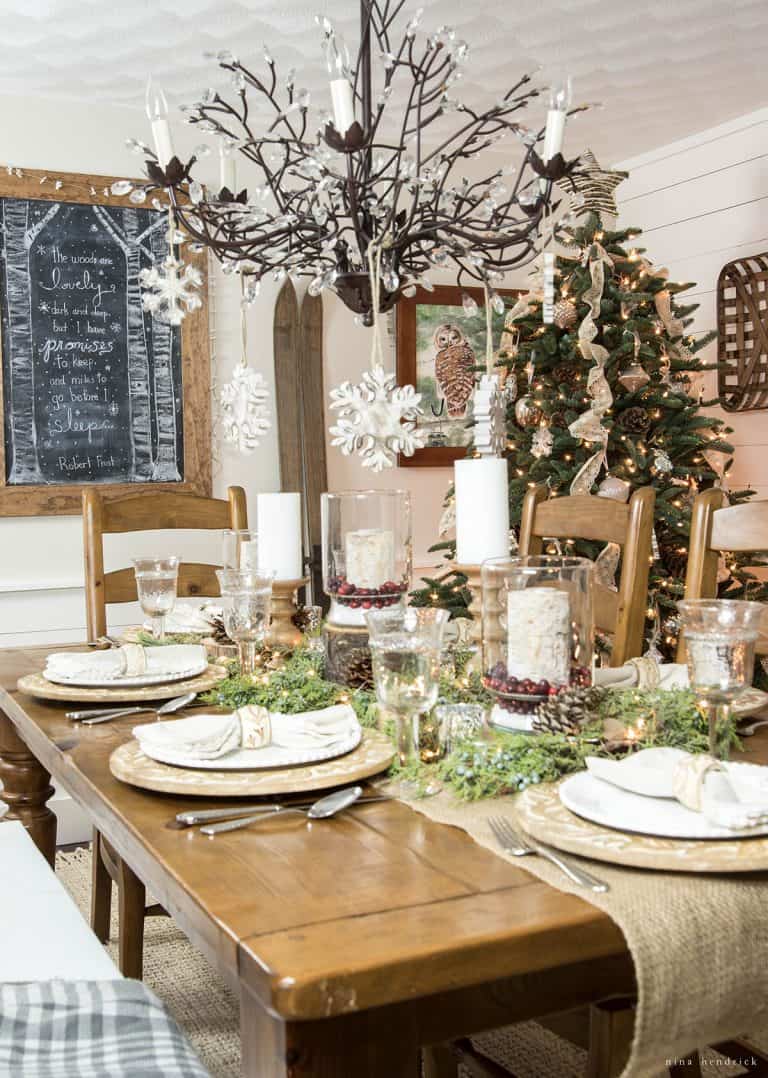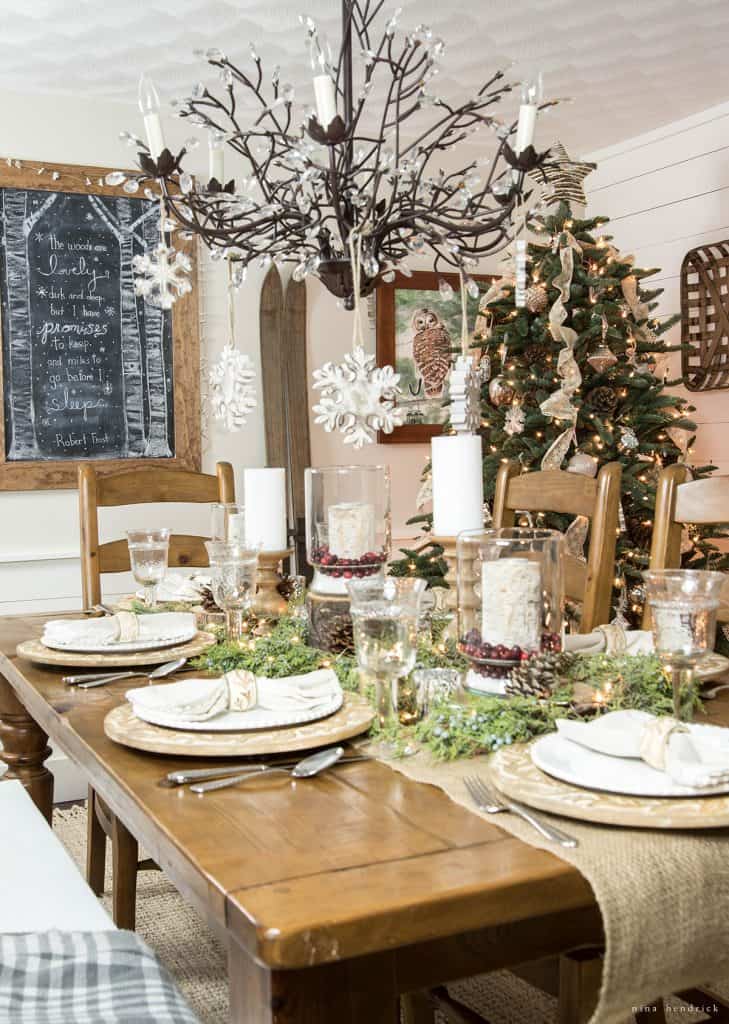 That concludes my housewalk for 2o16. I hope that you and your loved ones have a memorable and happy Christmas!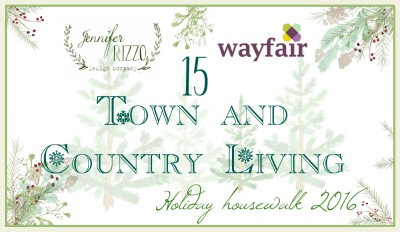 Make sure you stop by to visit Jennifer's beautiful farmhouse over at Town and Country Living! I can't wait to continue to be inspired by this tour!