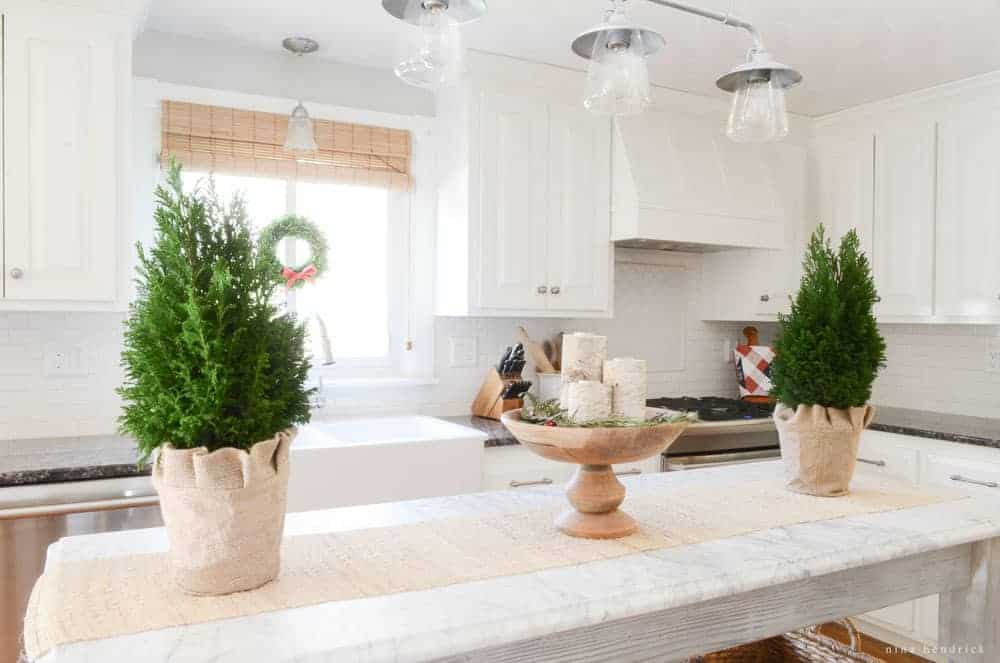 As school starts back up and I am beginning to plan more frequently blogging, I'm sharing some projects that have been sitting in the drafts folder. Although they aren't necessarily in season, I hope you'll Pin for later if you enjoy them! ;)
You may remember these DIY birch candle holders from last year's Christmas Home Tour. With the craziness of my preeclampsia and resulting bed rest at the end of my pregnancy, there were a lot of things I just didn't get to last Christmas. Sharing this project was one of those things! Before I begin sharing my fall decor I wanted to make sure I could link back and share how I made them for anyone who is curious. It was actually quite easy!
When it comes to my fall decorating this year, natural accents are playing a big part. I'm enamored. Birch, with it's black and white, plays right into my love of neutrals. As I begin decorating I am finding more and more places where I want to use these pieces! They transition so well from fall into winter.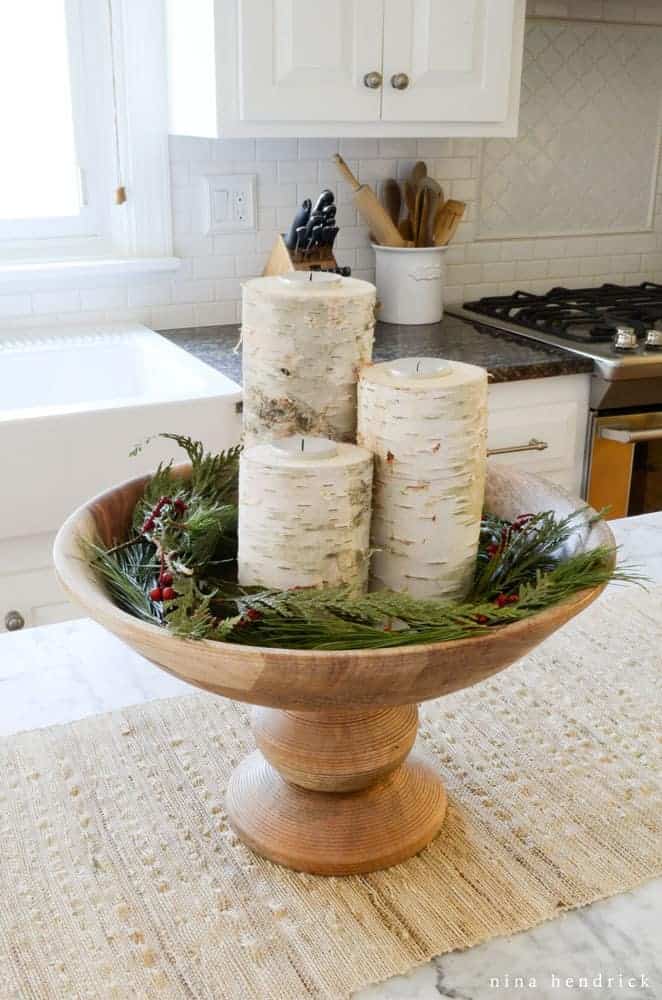 I have to admit, when I see some of the prices for birch logs online, my jaw drops. It makes sense- not everyone is going to be able to go into their back yard and grab some. Luckily my Dad is an Arborist by trade, so it's pretty easy for him to get them for me for free. I have a few projects I've done involving birch- but I don't want to bombard you with them so I will space them out a bit.

My dad gave me 10 or so logs that were about 5ft long. I chose one of the straighter ones that wasn't shedding too bad. Since there would be flame involved, I wanted to avoid an abundance of loose bark.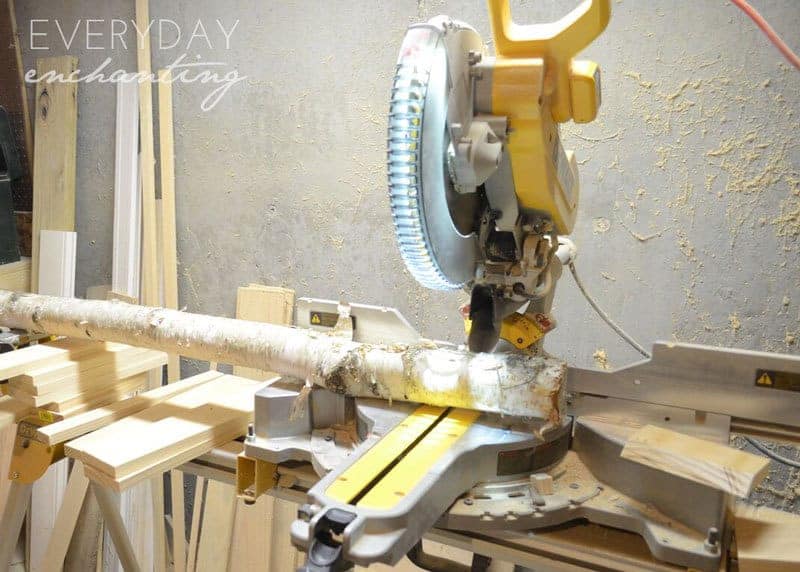 DIY BIRCH CANDLE HOLDERS
I cut three pieces at varied heights. I completely eyeballed it at the time because I couldn't find my tape measure, but they turned out at approximately 11″, 9″, and 7″.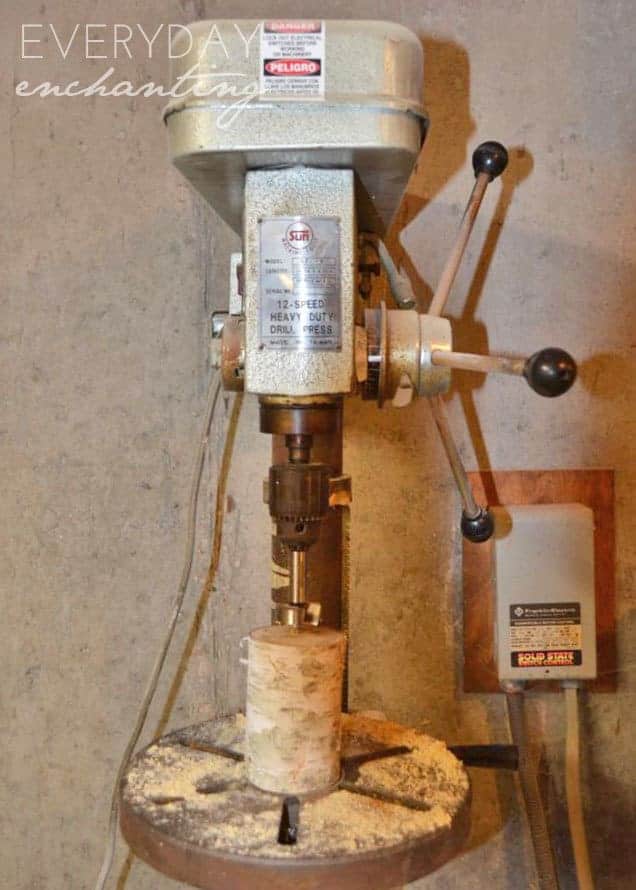 Next we set up our drill press* with a 1 1/2″ forstner bit*, which is the correct size for a tea light candle. If you don't happen to have a drill press, you can use a regular cordless driver, but make sure to have a clamp or an extra set of hands to hold the log steady.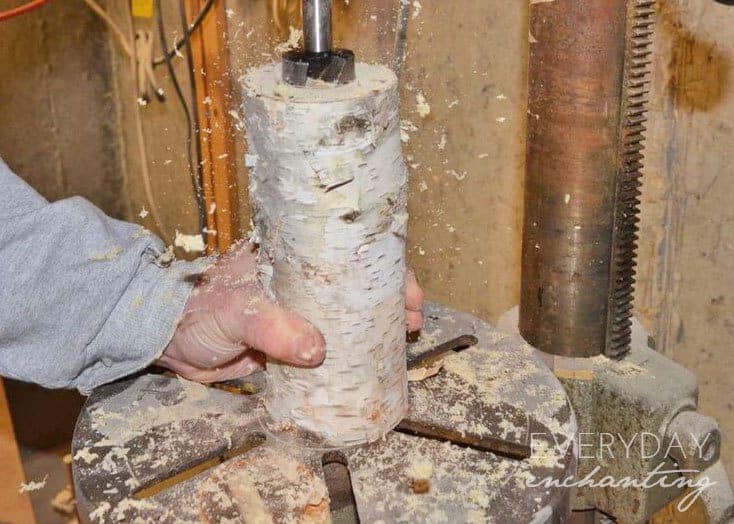 I made sure to not go too deep with the holes for the candles- I wanted the metal holder to rise above the wood for safety's sake.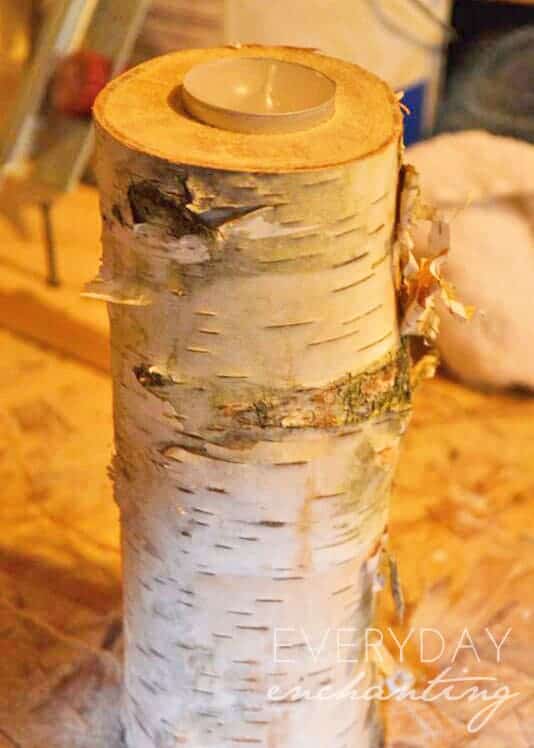 And that was it!
Simple but impactful projects are the best, aren't they? Especially when they are FREE! :)