Learn how to make these simple and inexpensive DIY birch candle holders from logs for rustic winter or holiday decor.
DIY birch log candle holders are a great project for those who are looking for a unique and rustic way to bring a cozy atmosphere to their home. Not only are these candle holders a beautiful addition to any room, but they are also simple to make and require few materials. With a few birch logs, some basic tools, and a little bit of patience, anyone can make these stunning candle holders in no time.
When my dad gave me a bunch of birch logs one year, I had so many ideas for how I could decorate with them. I knew one project I wanted to tackle was creating birch log candle holders. You can see some of the other ways I used the birch logs in this post! If you're looking for some other beginner decor DIY projects, you can check out my barn window mirror and my DIY cafe shelves.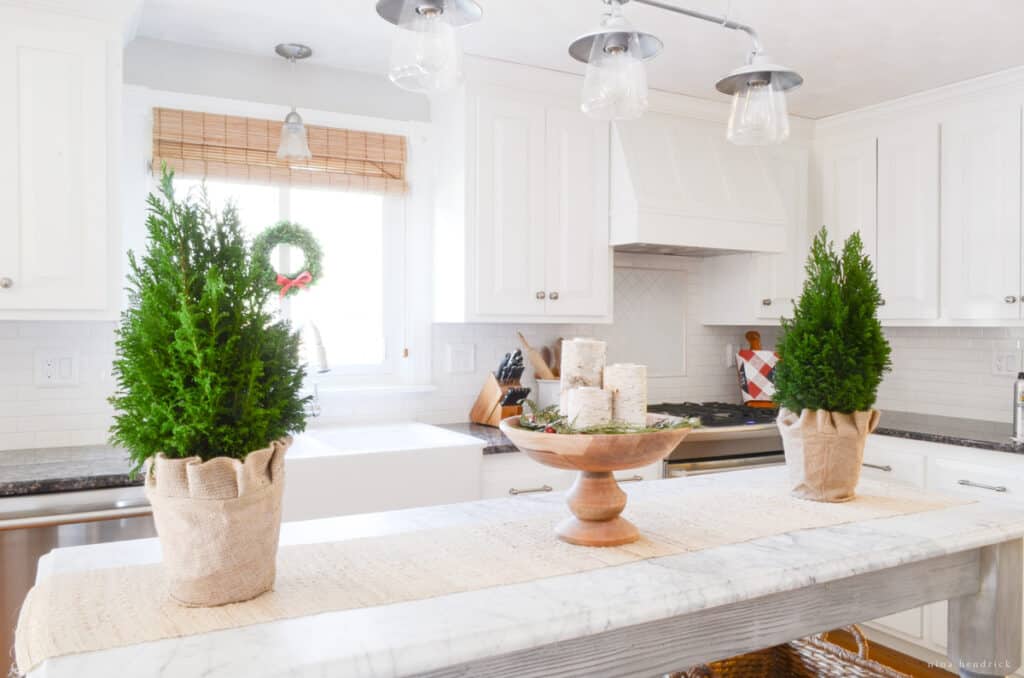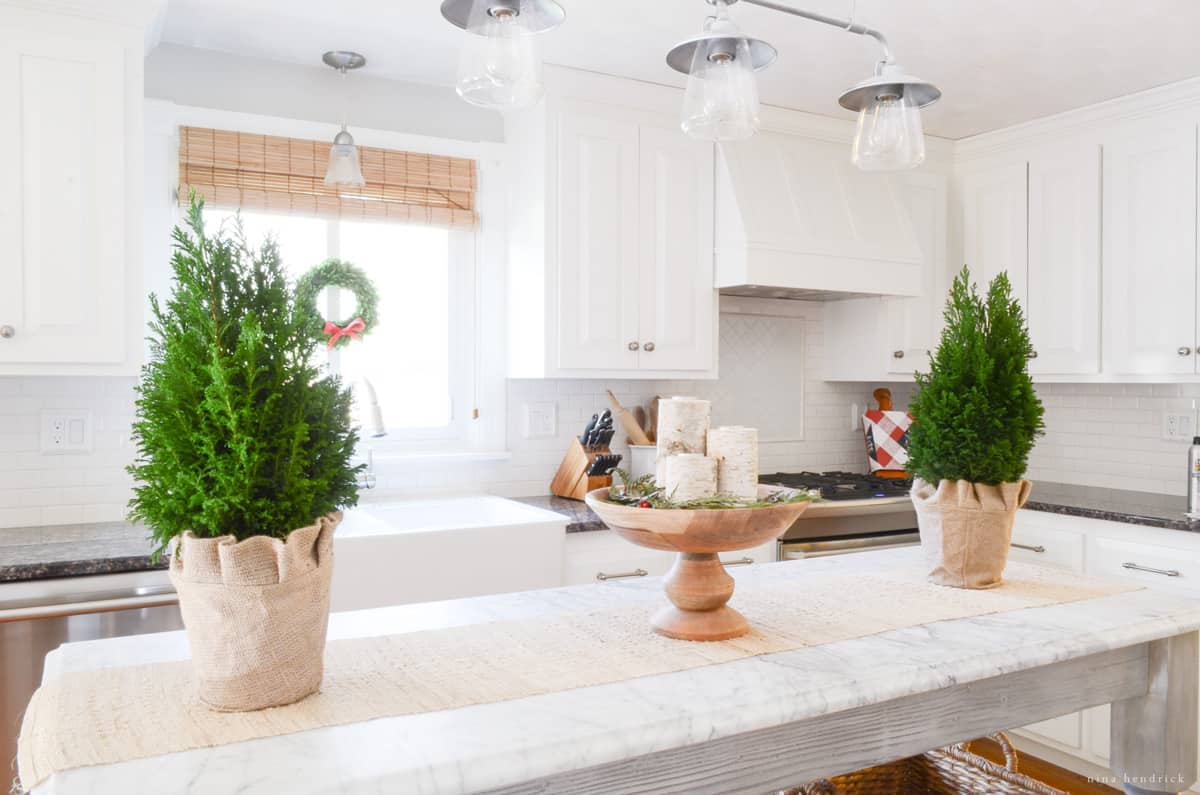 DIY Birch Log Candle Holder Tutorial
Originally published August 19, 2015
This post contains affiliate links, which means I may get a small commission (at no extra cost to you) if you shop my link. Please see my disclosure if you'd like more info!
Where do I get birch logs for the candle holders?
I have to admit, when I see some prices for birch logs online, my jaw drops. It makes sense, not everyone is going to go into their backyard and grab some. My dad is an arborist by trade, so it's pretty easy for him to get them for me for free.
If you don't have access to birch logs, I included a link to some logs that you can order online, but you can also find logs in person at most craft stores all year long.
For this DIY birch candle holder project, I chose one of the straighter logs that wasn't shedding too bad. Since there will be flame involved, when you're shopping for your logs it's best to avoid an abundance of loose bark.
If you're more of a buyer than a DIYer, you can actually buy some birch candle holders here already made.
What candles should I use?
I opted to use regular tealight candles in aluminum cups. Just keep a close eye on them — wood plus fire and all…
If you're looking for an added layer of safety, you could try these flameless faux tealights!
How to Drill Holes for the Tealight Candles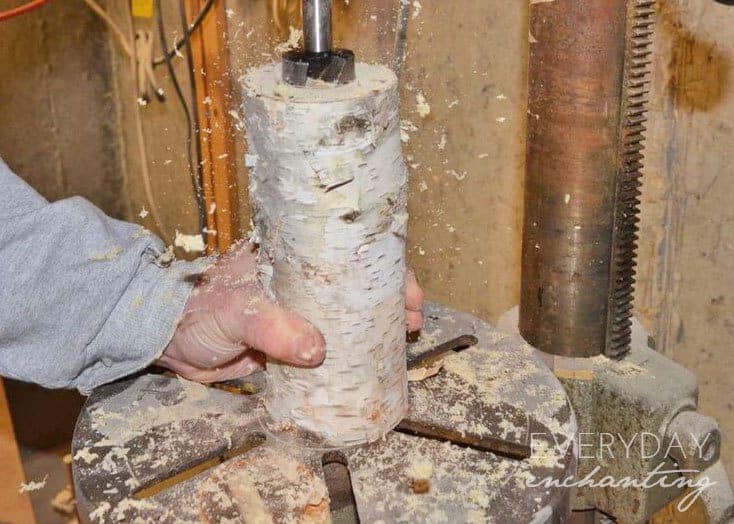 This project gave us an excuse to use the drill press that once belonged to Mack's grandfather. We also used it for the cabinet doors when we painted our oak cabinets white. While I'm not sure I'd go out and buy a drill press, it's definitely pretty cool.
Yield: 3 birch log candle holders
DIY Birch Candle Holders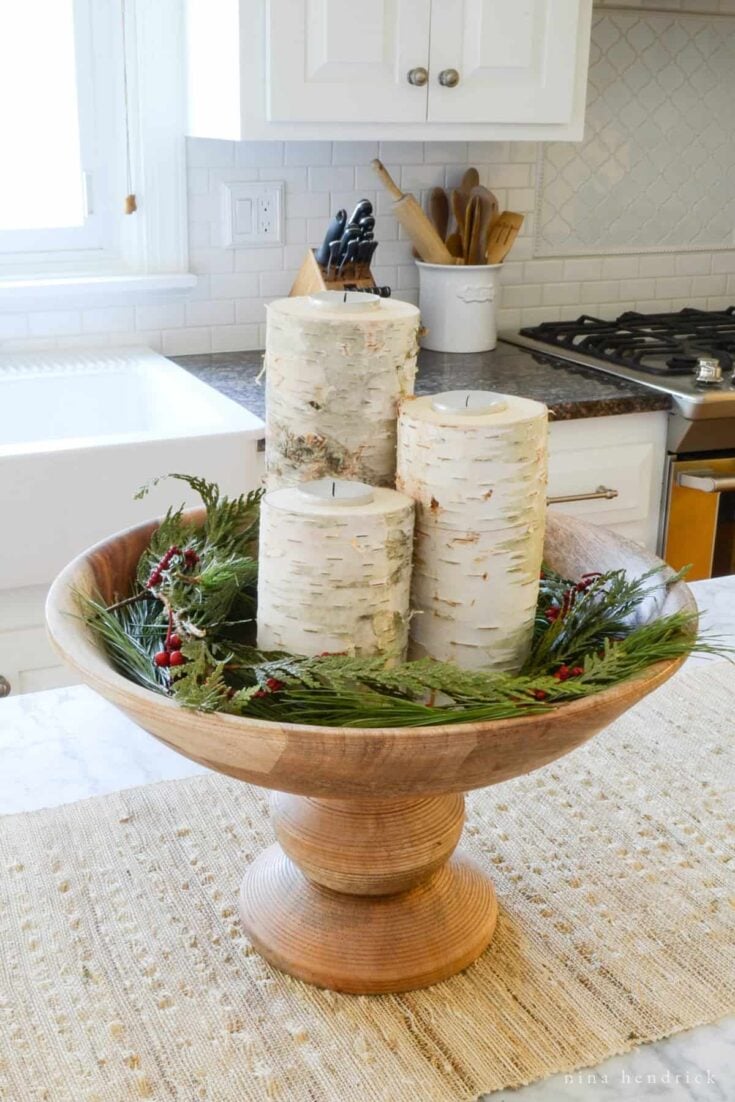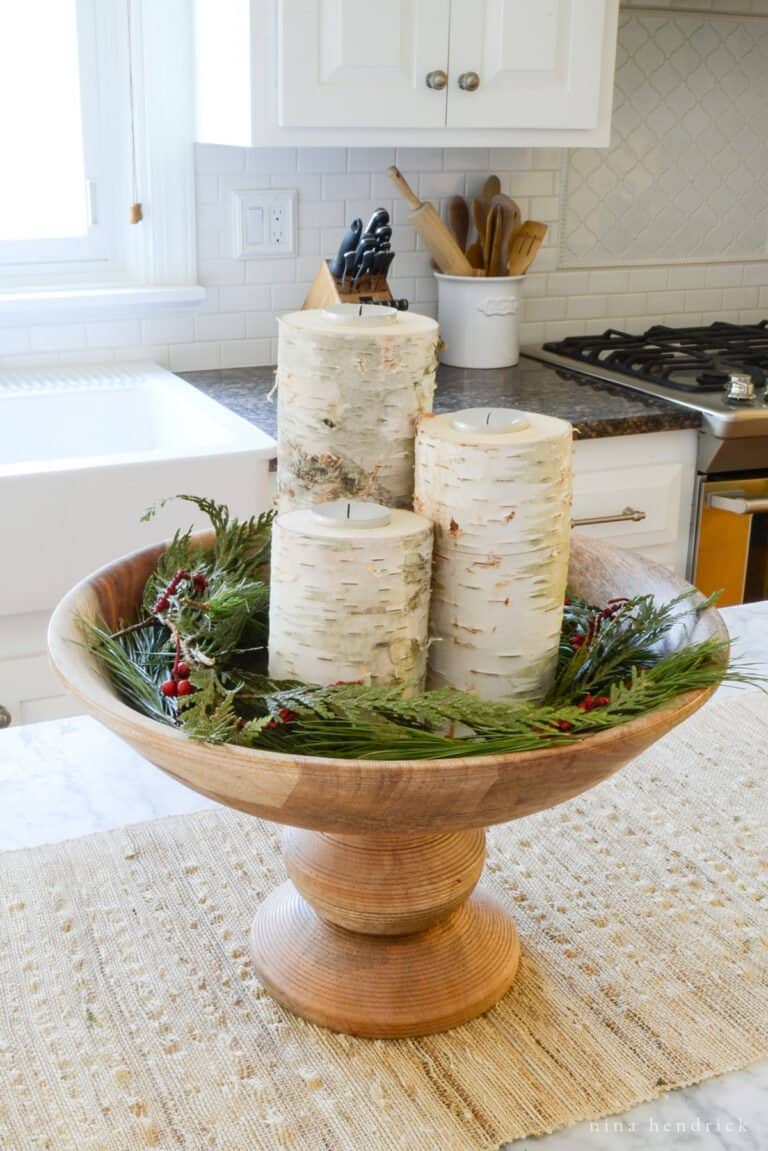 This tutorial will show you how to create simple and inexpensive DIY birch candle holders from logs for rustic winter or holiday decor.
Materials
Instructions
Set up your log on the compound miter saw. Cut three pieces at varied heights, approximately 12", 8", and 6".
Set up your drill press with a 1 ½" forstner bit, which is the correct size for a tealight candle. If you're using a cordless drill instead, make sure to have a clamp or an extra set of hands to hold the log steady.
Center your forstner bit and begin to drill. Make sure not to go too deep with the holes for the candles. If using a real tealight, you'll want the metal holder to rise above the wood for safety's sake.
Test fit your candle to make sure you've drilled the correct amount.
How to Decorate with Birch Log Candle Holders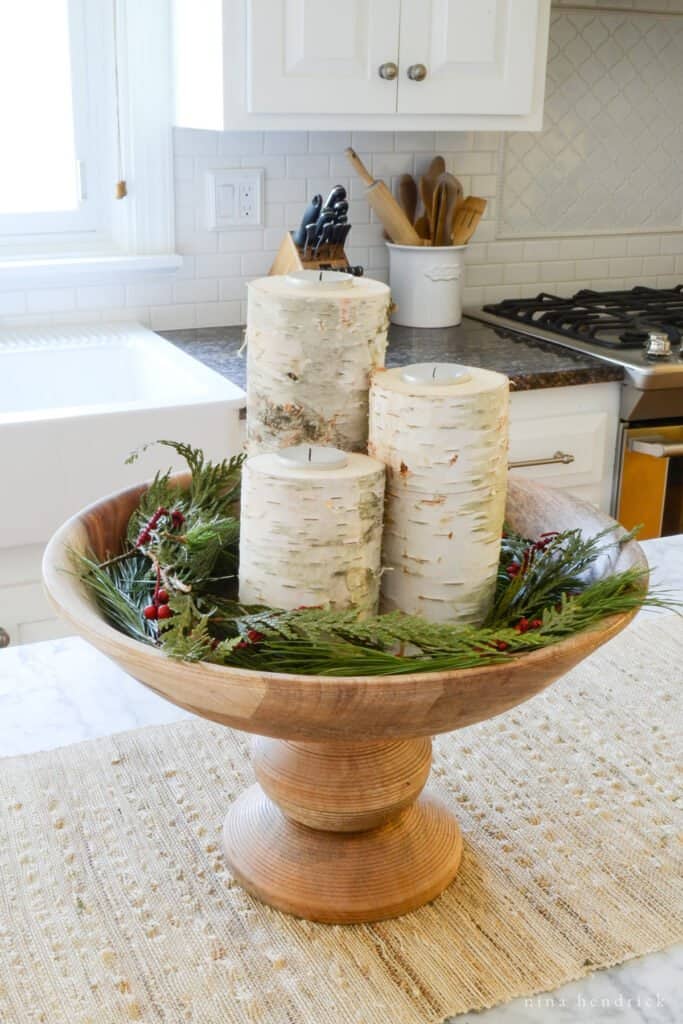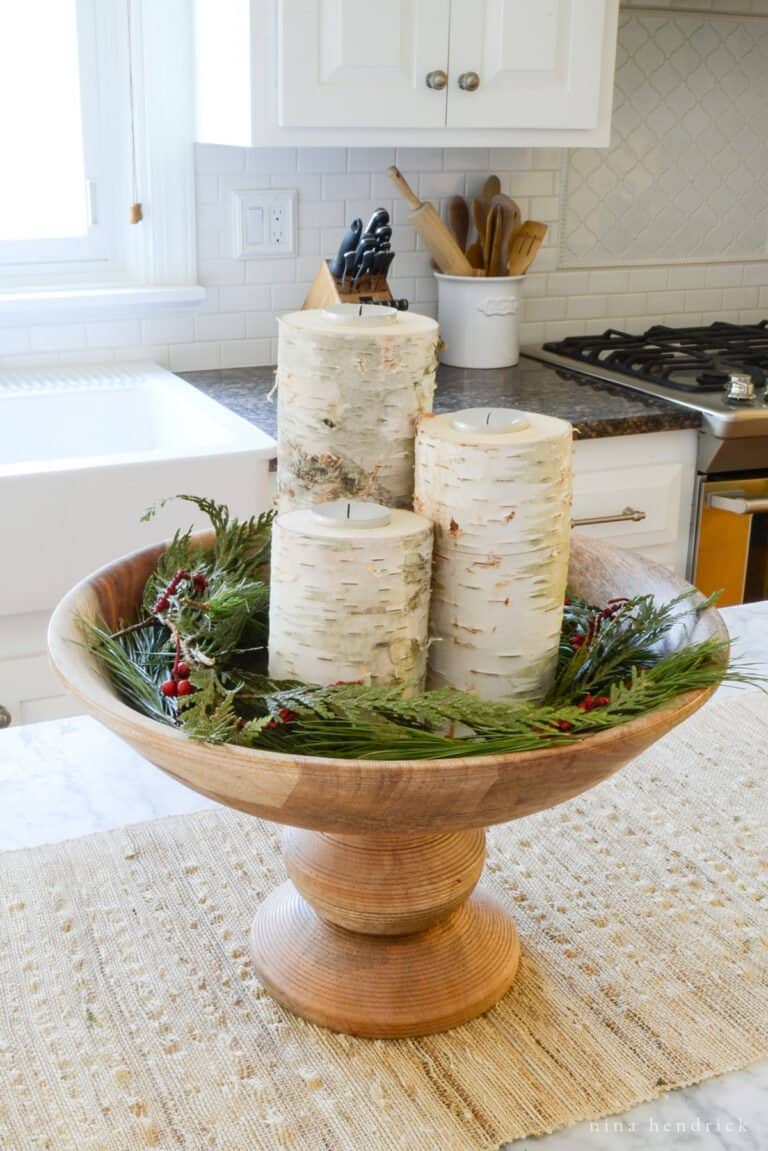 To decorate with the DIY birch candle holders, you could arrange them on a cake stand, in a wooden bowl or on a platter in a grouping of three. You can add seasonal accents around the candle holders. They transition so well from Christmas into winter, so simply removing any red accents can help you leave them out for all of the cold weather months.