Do you know your decorating style? While it may seem like something frivolous, there are actually some really important and practical reasons for knowing what your decorating style is… read on to discover them!
When you're in the process of decorating your home, one of the most important (and most daunting!) starting tasks is learning how to find your decorating style. However, depending on your personality (or that of your spouse) it may feel frivolous or like a waste of time. After all, can't you just figure it out as you go? I'm about to tell you why it should be your first step and share the three reasons I've discovered why it's important to know your decorating style. ­­
This post contains affiliate links, which means I may get a small commission (at no extra cost to you) if you shop my link. Please see my disclosure if you'd like more info!
Why is it Important to Know Your Decorating Style?
While it's certainly possible for some to go through life without ever thinking about their decorating style and being perfectly content with that, the knowledge of choosing decor for our home that fits our personal style can also be important and helpful. Arguably, the biggest impact that intentional decor can have is on our mood.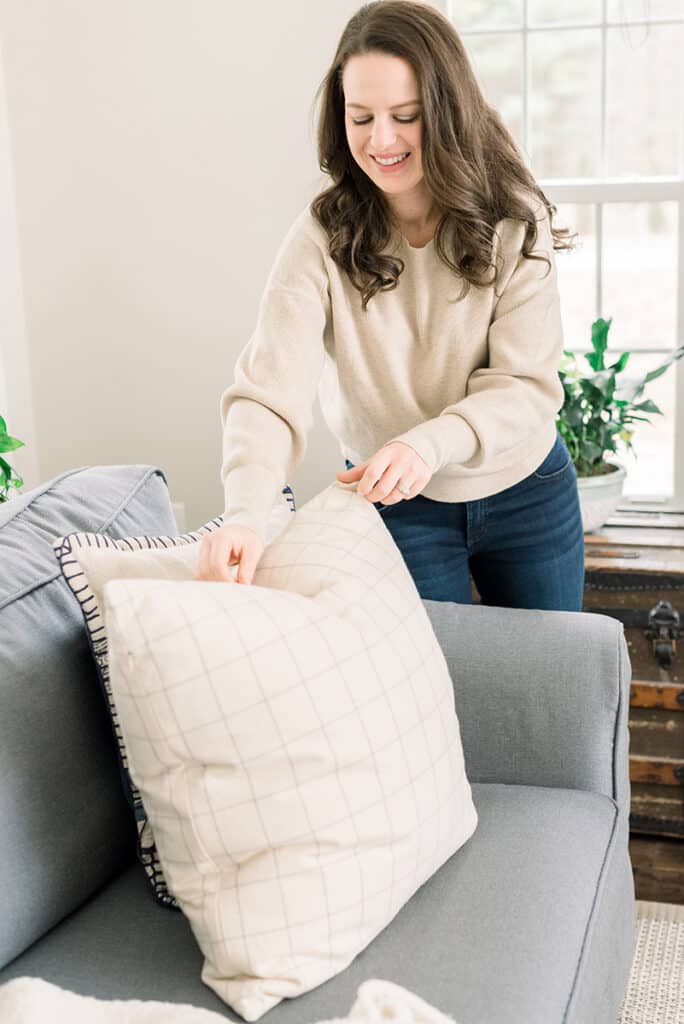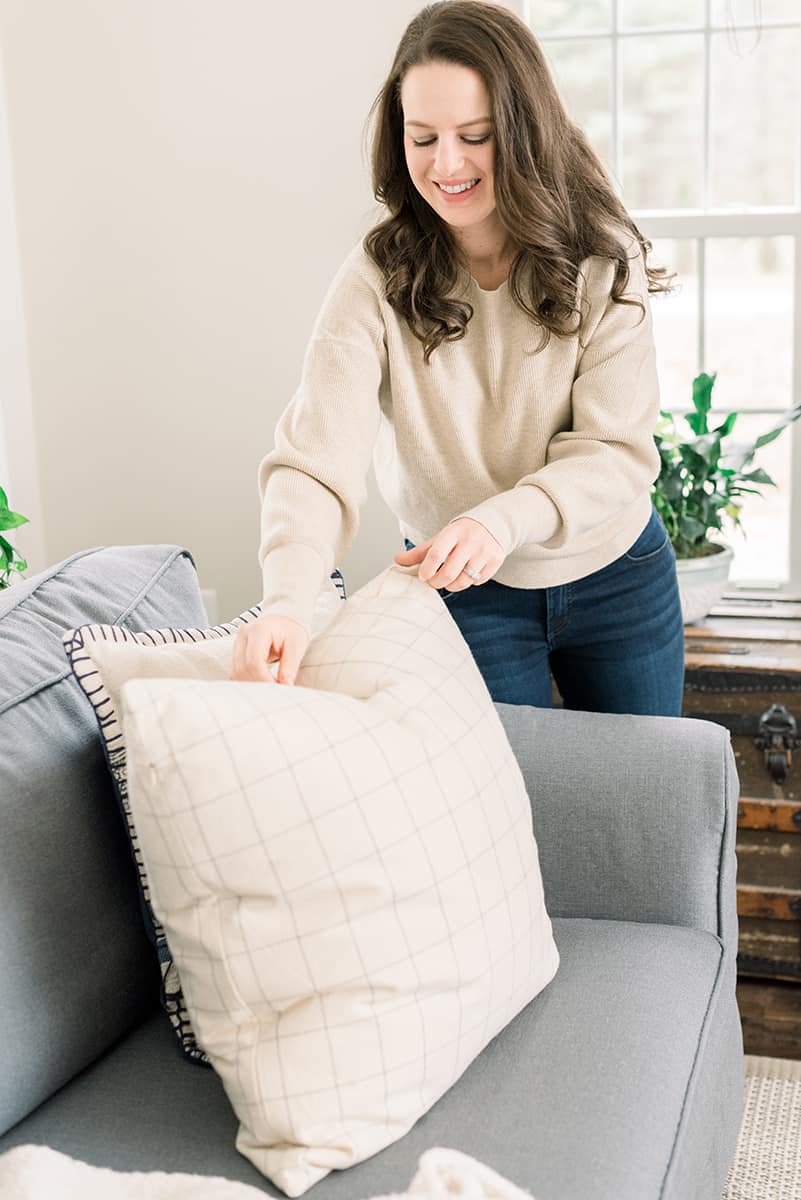 1. Your Room Impacts Your Mood
Let's go through two scenarios from my past decorating experiences:
First, picture a room that doesn't fit your style. For me, this room is a conglomeration of my first couple of apartments. There were a mashup of styles and hand-me-downs mixed with the cheapest functional options I could get from discount furniture stores. It fit my lifestyle at the time, but if you were to ask me if I liked my decor, the answer would be no. It felt temporary. It made me feel anxious and wonder what the next phase of life would look like. It was a bit depressing.
Fast forward a year or two to a small schoolhouse Mack and I rented. At that point, we were each working full-time, still in college, and Logan was a baby. All that to say that we still didn't have much money and certainly didn't have extra for decor. However, by that point, I'd figured out my style a bit more, and I could decorate with intention. This looked like a cheap can of paint to freshen up yard sale finds and DIY crafts. I didn't know it at the time, but my own blend of New England Cottage style (now officially coined as the Coastal Grandmother style) was emerging. I LOVED that cozy little house. It was the first place that felt like home as an adult.
I tell you this to illustrate that the only thing that changed between those two scenarios was that I got to know my decorating style in between. I was able to make choices that fit with what we liked, and that was what made it feel like home. It made us happy, even though it wasn't expensive or our forever home.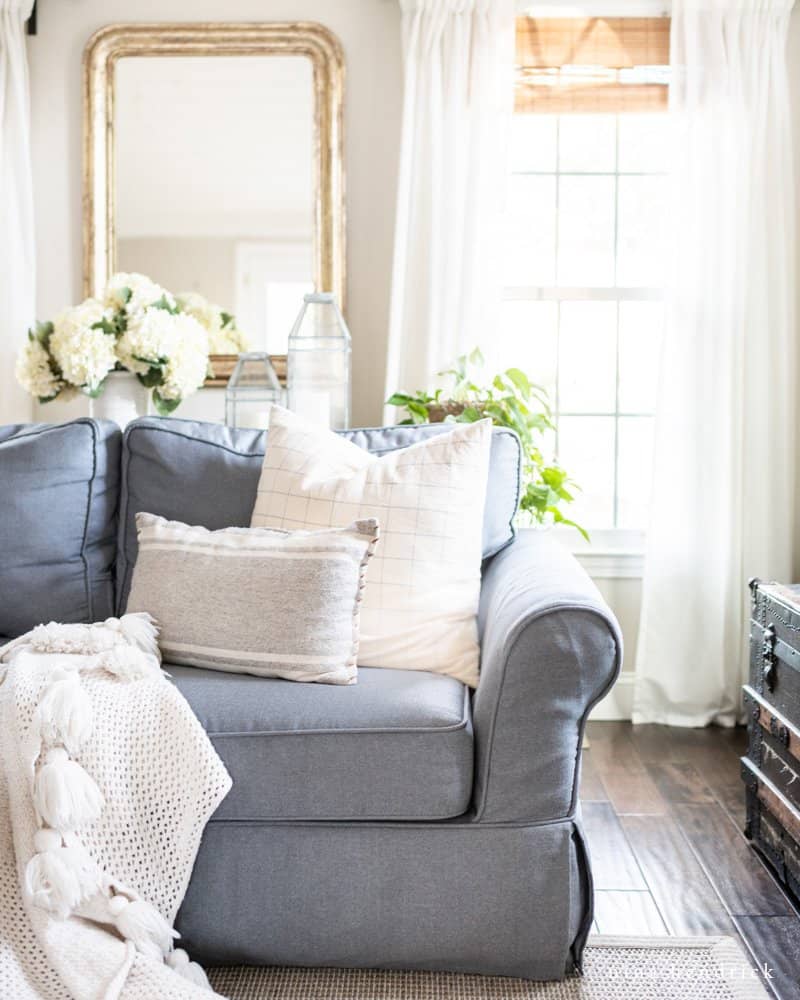 2. Budget
Speaking of expensive, my second reason why knowing your decorating style is important involves all things money. Knowing your decorating style is a prerequisite for having a plan for your décor. Having a plan saves you money in the long run.
Again, I'm speaking from experience. Several years ago, when I had a little bit of extra money to spend or whenever I was given a gift card, I would go to Homegoods and Target and buy all of the things. Okay, not all of the things, but way more things than I realistically needed to. I was addicted to the low prices, but I wasn't stopping to wonder if the item that was cute actually fit in with my decorating style. The result: a ton of stuff I didn't actually want to display in my home.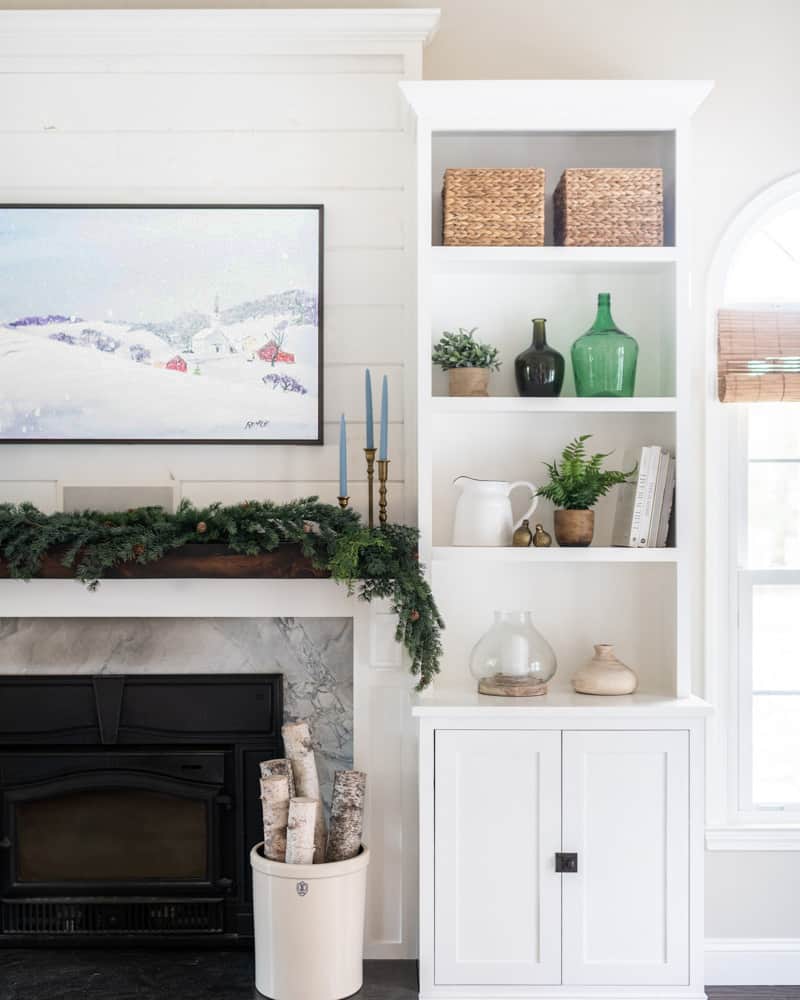 Things You "Like" vs. Your Actual Decorating Style
This is an important point I should make here: you can like something WITHOUT it being your decorating style and fitting in with your décor.
Here's an example from that time period. I love the color aqua, it's a beautiful color! I can stare out at the Maine coast for hours in the summer soaking up the variations of the color. During my decor shopping spree phase, I would buy ALL of the aqua things. I even painted the back of my built-ins and a craft table that color. It was so pretty.
However, aqua just doesn't really fit in with my decorating style. It's not a color I necessarily want to look at every day. It's perfect for spring, but it turns out that I actually get really sick of it. I ended up giving away almost all of my aqua decor.
Luckily, my mistake was able to make other people happy. With that being said, I did waste money, because I wasn't intentional about my decorating style and I didn't stick to my plan.
I've noticed that our larger purchases have stood the test of time. I still love the dining set we bought a decade ago. That's because I had to stop and think about whether it actually fit our style due to the investment. It was the little impulse buys that got me in trouble!
These days, I rarely shop in stores and instead seek what I'm looking for online. It curbs the impulse buys.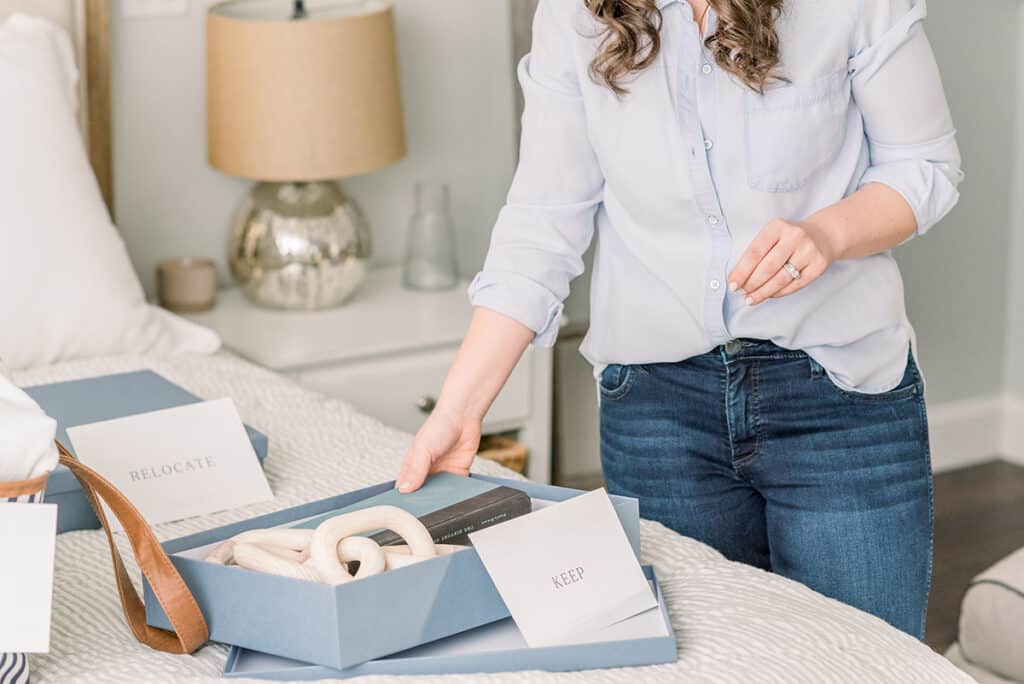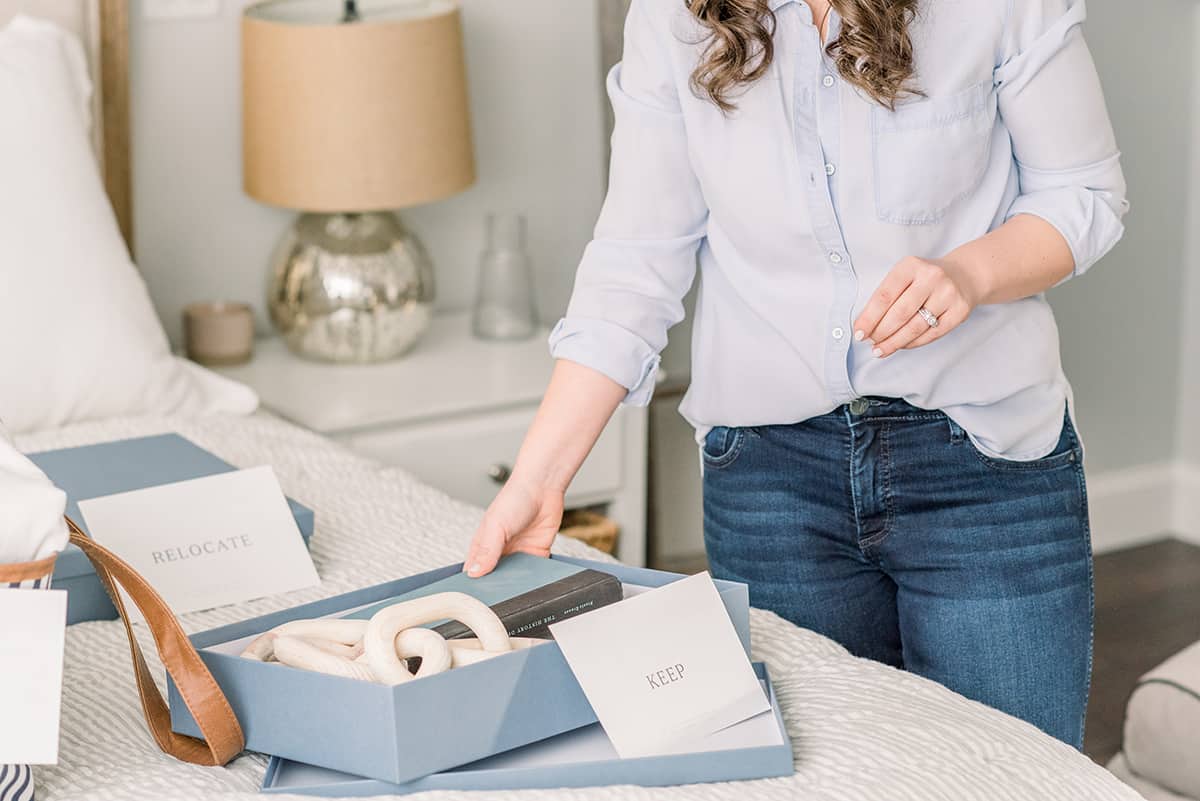 3. Reduce Clutter
To build off of the previous point, purchasing things that match your decorating style reduces the need to store things. So many of my readers have shared with me over the years that they're completely overwhelmed by clutter. When you're decorating with intention, you're only buying to fill a specific role in your decorating plan and not adding to any clutter problems you may already be struggling with!
It's the exact opposite of what I described earlier. Rather than buying a bunch of things you like and "finding a place for it later", you're committing to only buying things from your plan.
I love applying the concept of a capsule wardrobe to your home décor. A capsule wardrobe is a minimized collection of essentials that can be mixed and matched to create different outfits. It eliminates both clutter and decision overwhelm. I absolutely think that fits in with decorating, too!
Decorating Favorites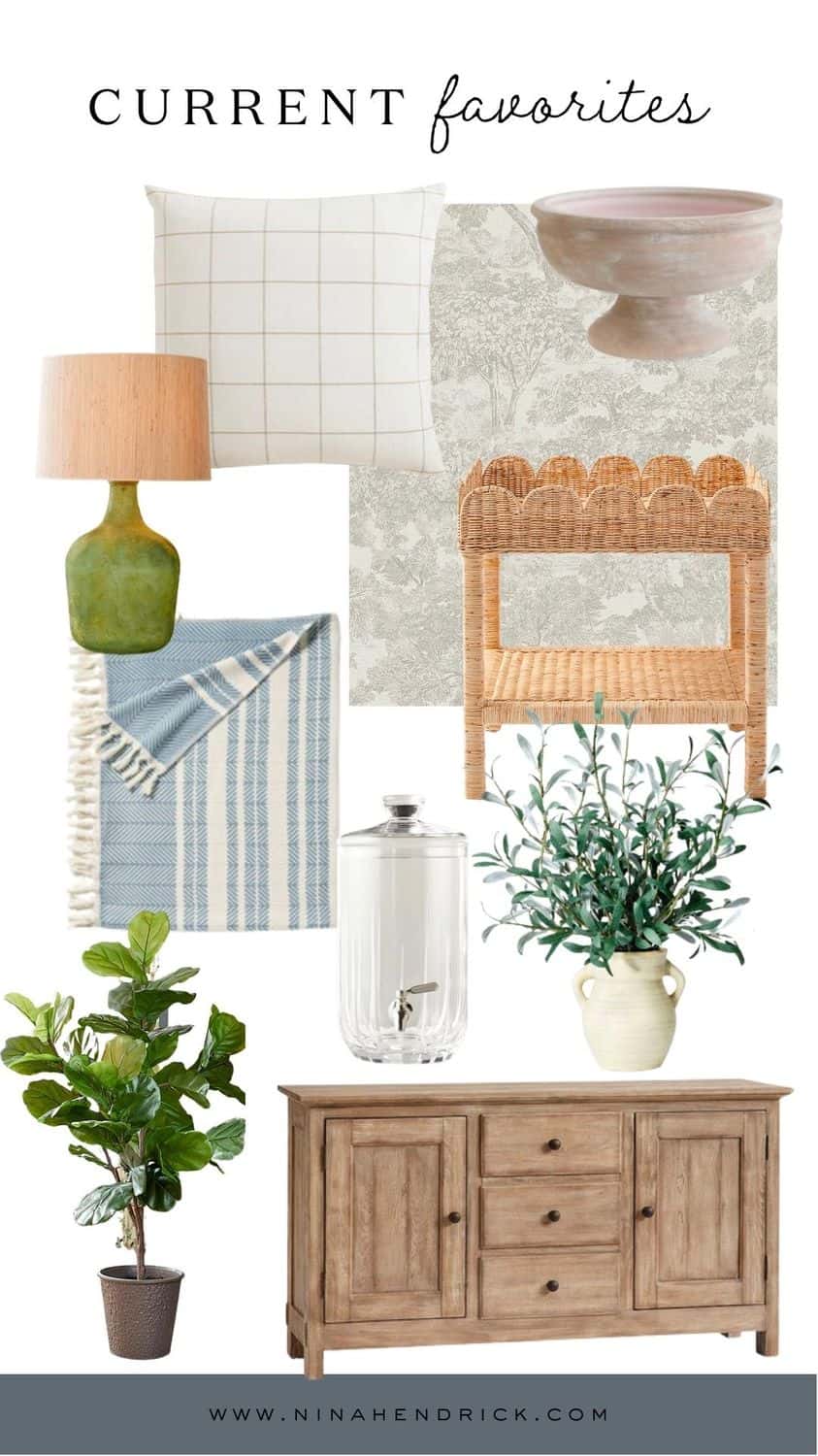 Grid Pillow | Wallpaper | Bowl | Scalloped Stand | Olive Branches in Pot
Buffet | Drink Dispenser | Fiddle Leaf Fig | Blanket | Lamp
Having an understanding of your decorating style is essential for creating the right atmosphere in your home and expressing your individual style. This can help you make a room feel warm, inviting and comfortable. Knowing your decorating style will also aid you when selecting furniture and other decor for your home, ensuring that all the pieces work together to create a unified and pleasing look. Ultimately, understanding your decorating style will help you make a space you'll enjoy spending time in for years to come.
Can you think of any additional reasons it's important to know your decorating style? If you think of any, make sure to comment below or share them with us over on Instagram!
Pin It for Later