Unsure of what decorating style best suits your home? Take this fun and easy interior design style quiz to learn how to find your decorating style so you can create a meaningful home you love. Get inspired and discover your unique decorating style today!
Are you looking for a way to find your decorating style? Taking an interior design style quiz can be a great way to determine what kind of look and feel best suits you and your home.
If you're unsure of where to start, this blog post will provide you with a five-step guide to finding your decorating style. From assessing your current decor to considering your lifestyle and budget, we'll go through everything you need to know to create your cohesive design plan!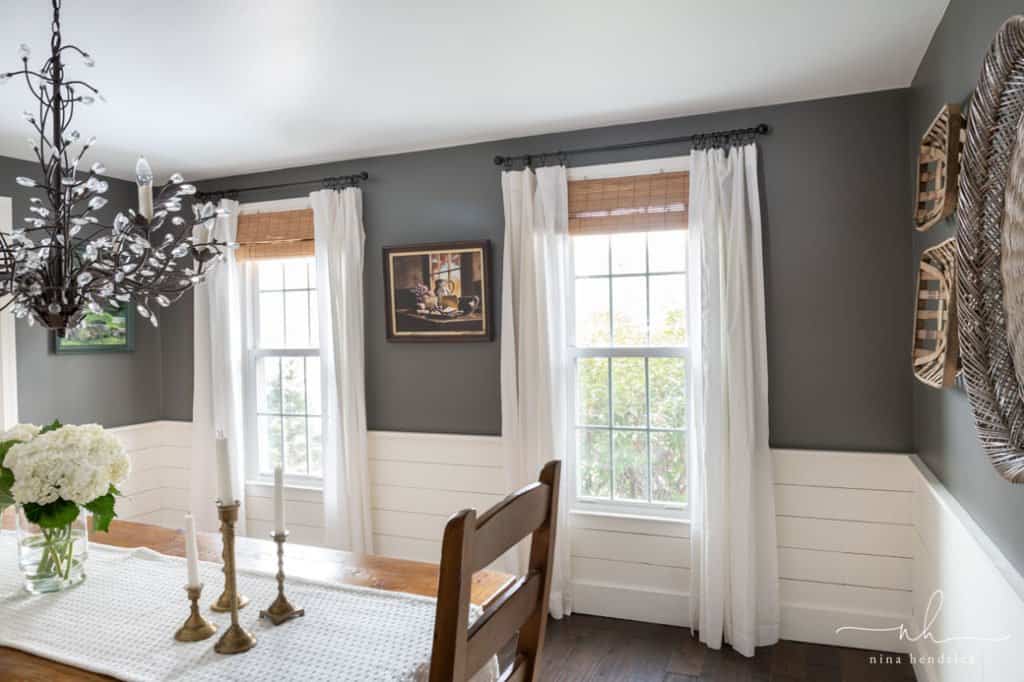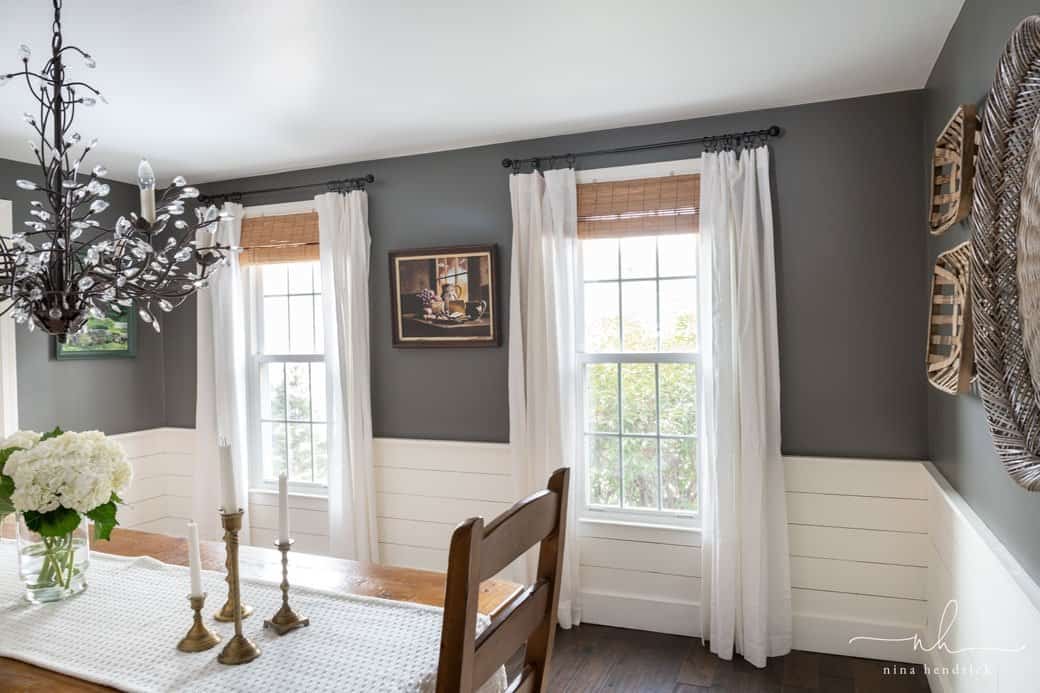 Finding your unique decorating style is the key to creating a home that truly reflects your personality and makes your space feel more meaningful. Decorating your home can be an overwhelming task, but it doesn't have to be. By taking the time to discover your own style, you can create an atmosphere in your home that is both beautiful and meaningful to you. In this blog post, we will explore the steps to finding your decorating style, so that you can start creating the perfect home for you and your family.
This post contains affiliate links, which means I may get a small commission (at no extra cost to you) if you shop my link. Please see my disclosure if you'd like more info!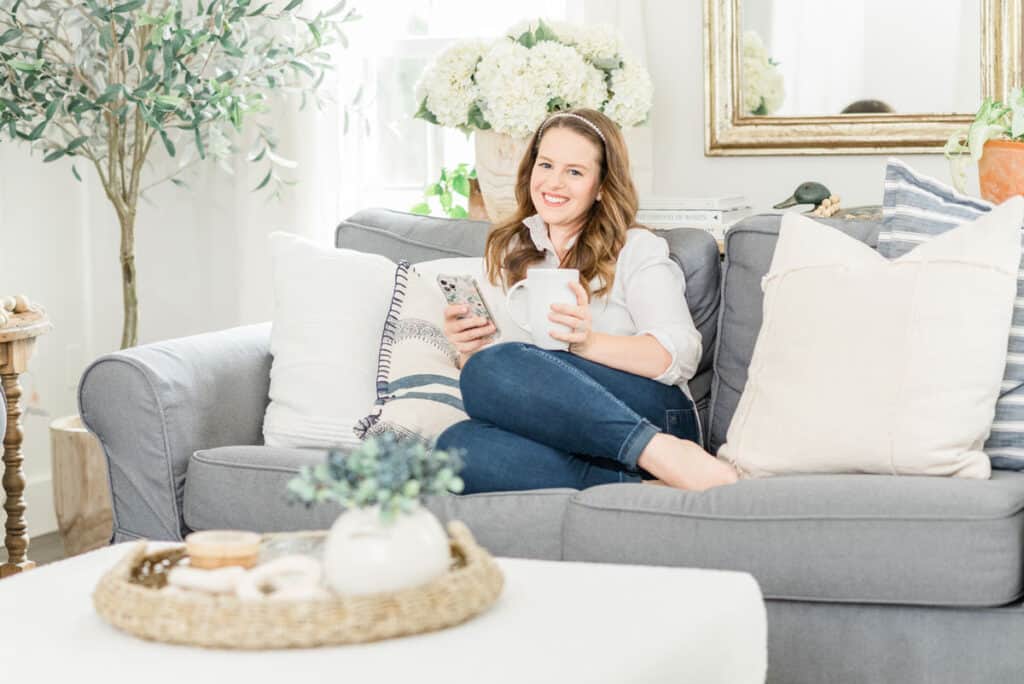 How to Find Your Interior Design Style
Our personal style is determined by our experiences, our culture, the personalities in our family, and on a basic level, our personal preferences. It can shape the emotion of how we feel in our home, even subconsciously. I shared all of my other reasons why it's important to know your decorating style in this post!
It's Unlikely You Have Just One Design Style
An interior design quiz is a great way to figure out which design style you might gravitate towards. It's important to remember that when it comes to interior design, it's unlikely that you have just one style. Everyone's taste is unique, and yours will likely be a combination of different looks and styles.
Whether it be minimal, industrial, modern, or traditional, this interior design style quiz can help you get an idea of what type of design style you're drawn to, but it isn't going to be the full story. There are many nuances that make up your unique style. However, it's a great starting point to give you the general idea, and to help you begin to mix different elements to create a cohesive style for your space.
For a long time, I also had difficulty when it came to categorizing my style. In the end, I just invented my own (although the recent Coastal Grandmother aesthetic on TikTok is a pretty good approximation, too!).
The thing is, I don't actually believe that most people fit into one neat little category in any part of life, and interior decorating style is no exception. At this point, I wouldn't box myself into something like "Farmhouse" without leaving the door open to other styles. My decor has always been a blend, and it's likely yours is, too!
That's why if you end up taking the quiz attached to this post, you'll find my six design archetypes to be a little looser than the classic style definitions. There's some overlap, and some things will fit, while others won't. My advice is to take what applies to you, what you like, and leave the rest.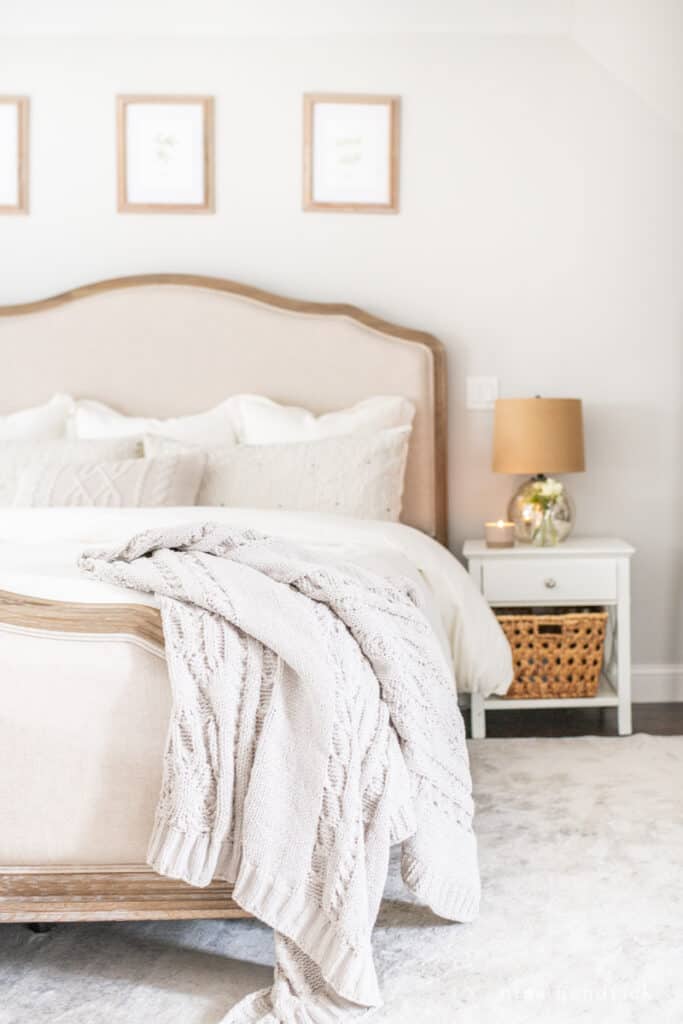 Here's a Peek at My Style Archetypes
There are so many home decor styles out there, so instead of trying to capture them all, I attempted to instead profile some of the most popular design styles in the results of this quiz. Here's a quick glance at what they are:
Traditional style is a timeless and classic design aesthetic that has been around for centuries and is still popular today. It's characterized by clean lines and shapes, luxurious fabrics, and muted colors. This interior style often includes ornate detailing, antique furniture, and symmetrical designs.
Boho & Eclectic style is a combination of elements from different design styles and eras, creating a unique style and personalized look. It's characterized by the use of bright and bold colors, eclectic patterns, and an overall relaxed and inviting atmosphere. Furniture pieces are often vintage, antiques, or second-hand finds, and they are usually mismatched and arranged in an interesting and eye-catching way. Boho (or bohemian) style also encourages the use of plants and accessories to add warmth and personality. This design style is so much fun!
Farmhouse & Cottage style is a classic, timeless style that is rooted in old world charm. This style is characterized by its cozy, homey atmosphere that is created with rustic elements such as distressed wood, chippy paint, worn fabrics, and natural materials. Natural elements, such as stone, brick, and wood, are also used to create a warm, inviting atmosphere. This style often features an open floor plan and highlights the natural beauty of the surrounding landscape or even coastal chic elements if you happen to live near the water.
French Country style is a classic interior design style that combines elements of the traditional French countryside with a modern, rustic aesthetic. It is an elegant, sophisticated style that is both timeless and inviting. It incorporates a neutral color palette with pops of vibrant colors, ornate moldings, antique furniture, and a mix of fabrics and textures. Furniture pieces are often distressed, upholstered in floral patterns, and painted with rustic colors. French country style also emphasizes natural materials such as wood, stone, and metal, and is often decorated with ornate mirrors and artwork.
Modern style is often characterized by simple, uncluttered spaces with clean lines, neutral colors and materials, and a minimum of ornamentation. With the modern interior design style, furniture is often angular, with upholstery in muted and neutral tones. Overall, a modern look emphasizes a minimalist style.
Rustic style is a design aesthetic that celebrates the natural elements of the outdoors. This style focuses on incorporating natural materials, such as wood, stone, and metal, and incorporating them into the design of a home. Rustic style incorporates a lot of earth tones, and the overall feel of the design should be warm and inviting. This style is often associated with cabins, log homes, and farmhouses, but it can also be used to create a comfortable and stylish city home.
Your results will give you percentages of which design styles fit your personal design preferences and make you uniquely you!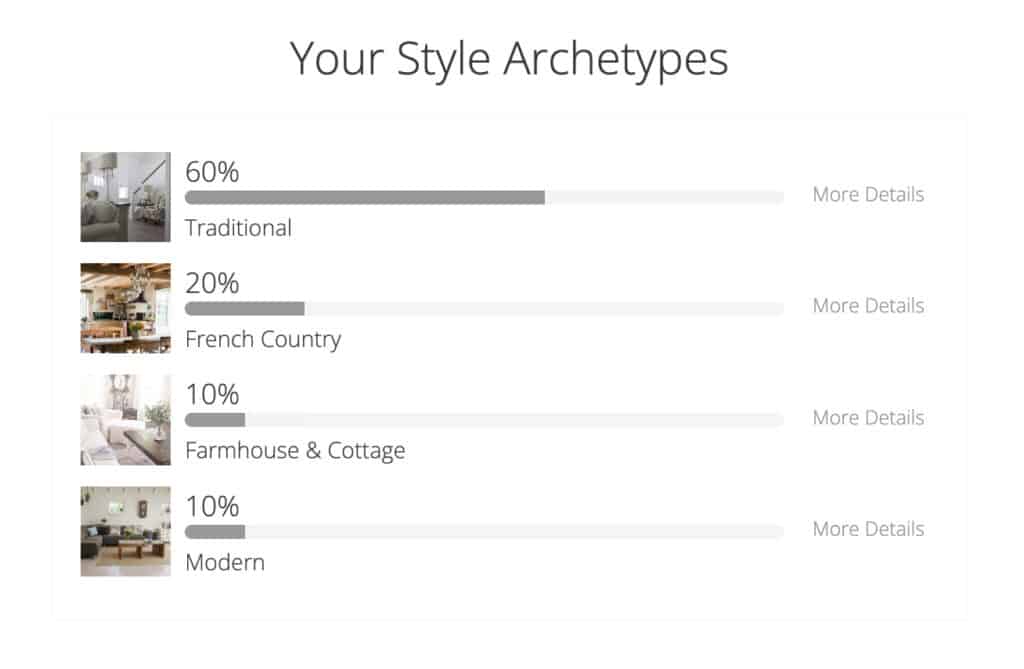 Interior Design Style Quiz
I composed this quick and easy interior design style quiz of several simple questions about how you live, different materials and colors that you like and dislike, as well as your favorite home furnishings. I encourage you to take your time and answer thoughtfully for the most accurate results! After you answer the questions, you'll receive your unique style archetypes and ideas for how to incorporate your specific design style into your space.
At the end of the quiz, you'll be invited to become one of our newsletter community subscribers, and I'll continue to send you my favorite ideas for creating a meaningful home that you love (along with free decor prints and Frame TV downloads!).
Once you get your quiz results, you can begin to shop for furniture, accessories, and decor that reflect your style preferences, creating a home that you are proud of and that reflects the true you. Take the quiz below to get started!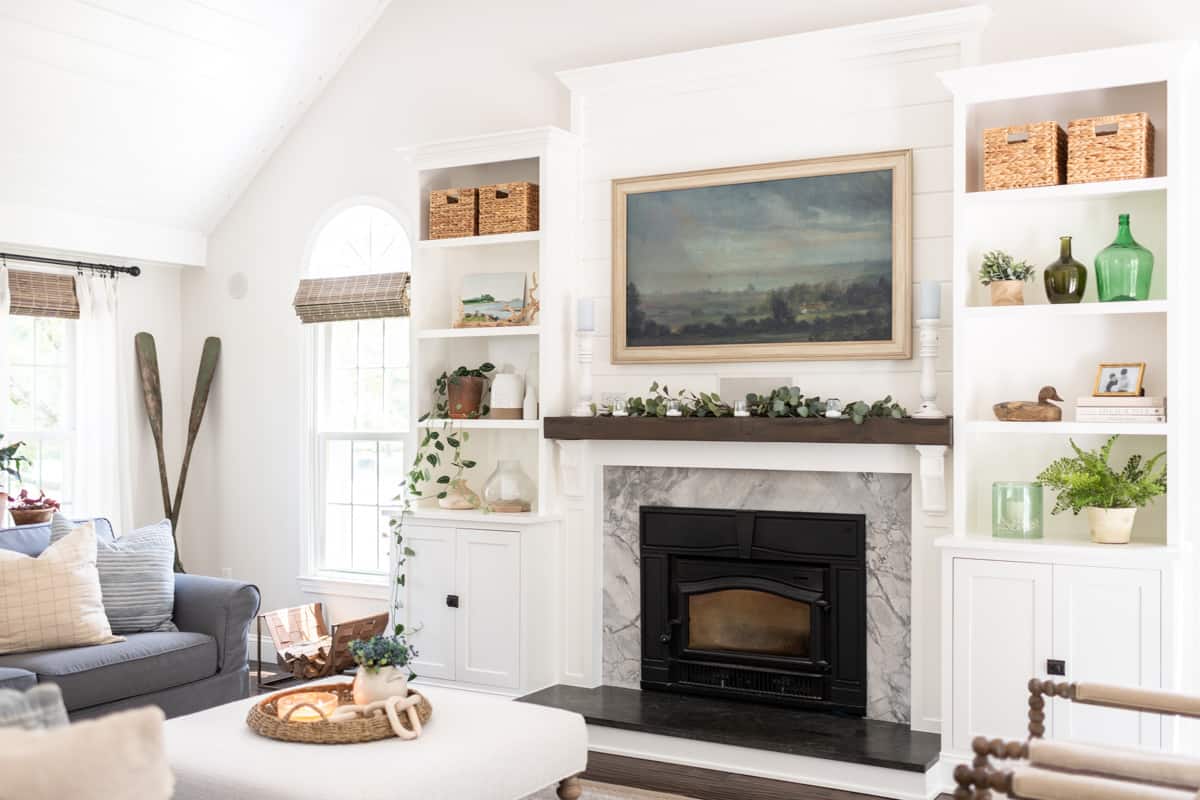 5 Steps to Help You Find Your Decorating Style
Are you struggling to find the right decorating style for your home? Look no further! These five easy steps to help you identify and create the perfect style for your space. With these guidelines, you can take the guesswork out of decorating and create a space that you'll love.
Do a Visual Brainstorm

Chances are, you already have a Pinterest board made of décor that you're drawn to. If you don't, I would recommend creating one! Don't try to stick to a particular style yet. Just pin what you like, and we'll come back to it later. This is the visual version of a brainstorm!

Look in your home and at what you already have.

What do you have that you love? Make a collection of things you have already that define your style. If you don't have anything yet, don't worry! Just skip this step.
You can also reverse engineer this. What do you have that you don't like anymore or that doesn't match your style? There's no reason to keep the things that you no longer enjoy displaying. That's how clutter builds up! Either donate or sell it.

A bonus is that if you sell your decor you can apply the funds to buying new stuff that does fit your style.

Consider the Current and Desired Atmosphere

How does your home feel? How do you want it to feel for yourself and others? Does it feel warm and welcoming? Cool and minimalist? Determine the current mood and the desired mood of your space.

Check Your Closet

Sometimes it's easier to figure out your home decor style by looking at the things you choose to wear. This gave me so much clarity while choosing a whole house color palette (more on this step later on!). I tend to gravitate toward simple classics in neutrals, blues, and greens. Guess how I like to decorate?

Find the Common Threads

You've got all the pieces from the steps above, now it's time to bring them together! Is there a particular color or texture that stands out? Do most of the photos have straight lines or curves? Are the spaces minimal or are there more "things"? Overall, you're looking at the entire picture and trying to figure out what you like. There isn't really a need to put a name to it as long as you know what you're going for.
All in all, this post and the accompanying interior design style quiz are meant to serve you as a jumping off point to finding your decorating style. As always, my main advice will be to fill your home with what you love, what's meaningful, and what makes you happy!
a few of my Decor Favorites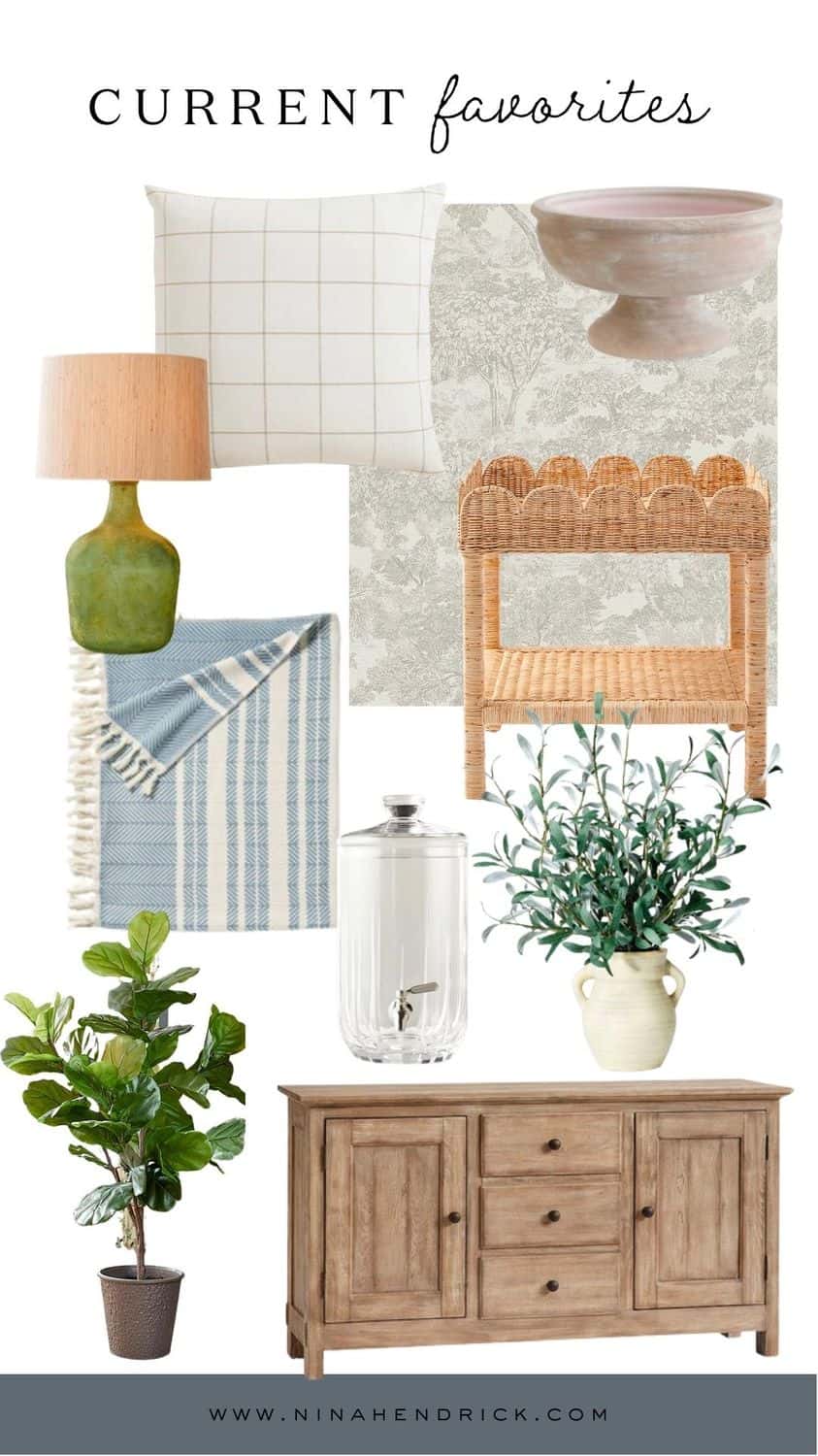 Grid Pillow | Wallpaper | Bowl | Scalloped Stand | Olive Branches in Pot
Buffet | Drink Dispenser | Fiddle Leaf Fig | Blanket | Lamp
What's are the next steps in decorating my home?
If you loved what you discovered about your design style in this post, the next step is to learn how to create a mood board! This gives you a visual representation while you're shopping for your space. You can also learn how to put together a cohesive color palette for your entire home for paint colors and finishes. Overall, I have a bunch of decorating resources for you to explore on your interior design style journey!
Oh, and please share your quiz results with me in the comments or on Instagram, because I love to hear from you!