Happy (almost) spring! I'm so happy to share a peek into our home today as part of the Seasonal Simplicity Tour hosted by my sweet friends April from House by Hoff and Krista from The Happy Housie. If you are visiting from Paint Me Pink, welcome! It was so fun to sneak a peek into Norma's new home in Japan. You can see who else is participating today at the bottom of the post.
Tour My Home
For complete details on the renovations of our 1980s colonial, be sure to check out the before and afters as well as all of our posts on the renovations and DIY projects.
Breakfast Nook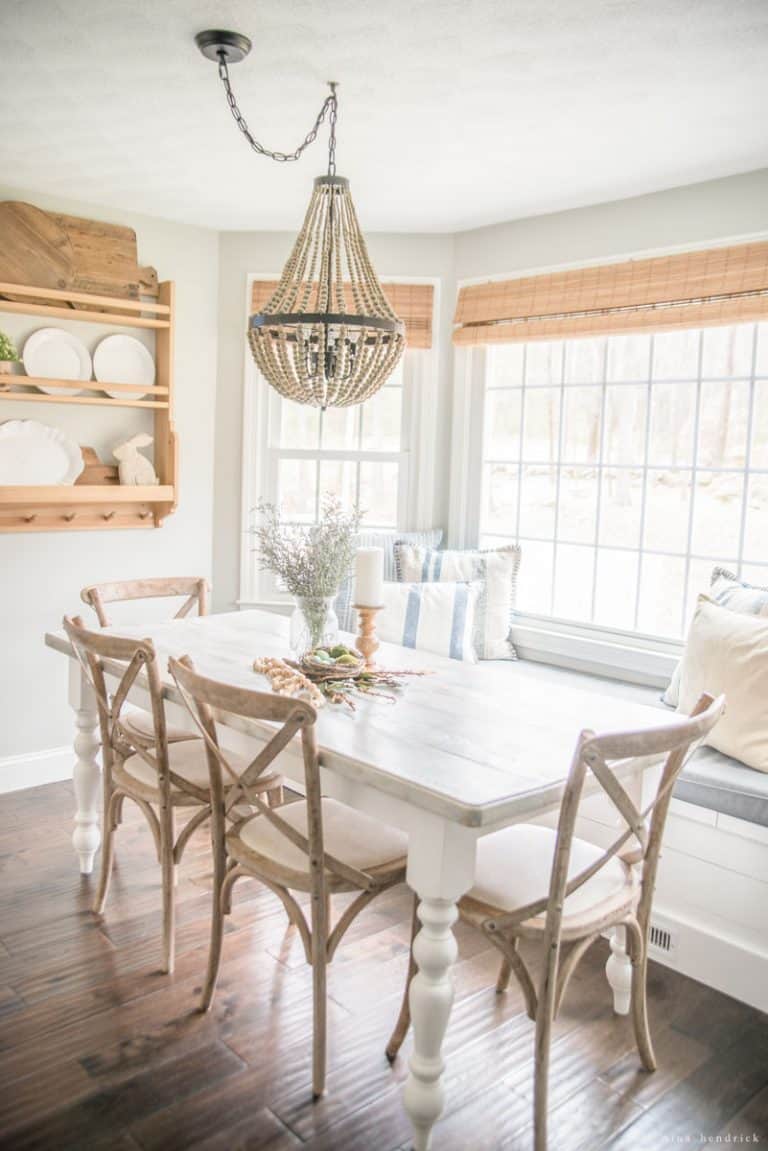 If you've been around for a little while, you may have noticed that our breakfast nook is my favorite room to decorate and photograph. We are lacking in natural light in most of our house, but the big bay window makes this a happy and bright space.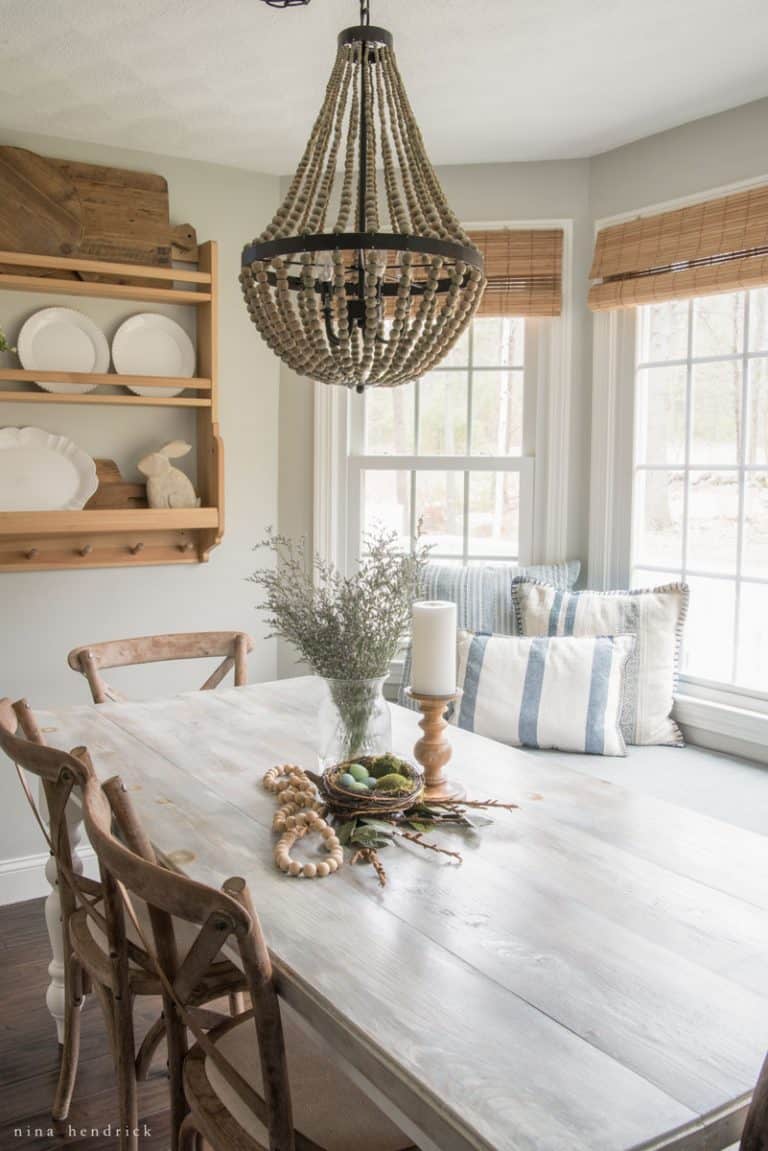 We've knocked out a few different projects in this room. It was totally underutilized, but now it's one of my favorite places to be!
We've transformed this room on a few different occasions. But, this breakfast nook is proof that sometimes all you need is a simple DIY Makeover or a refresh.
Here are some more big moments for this room: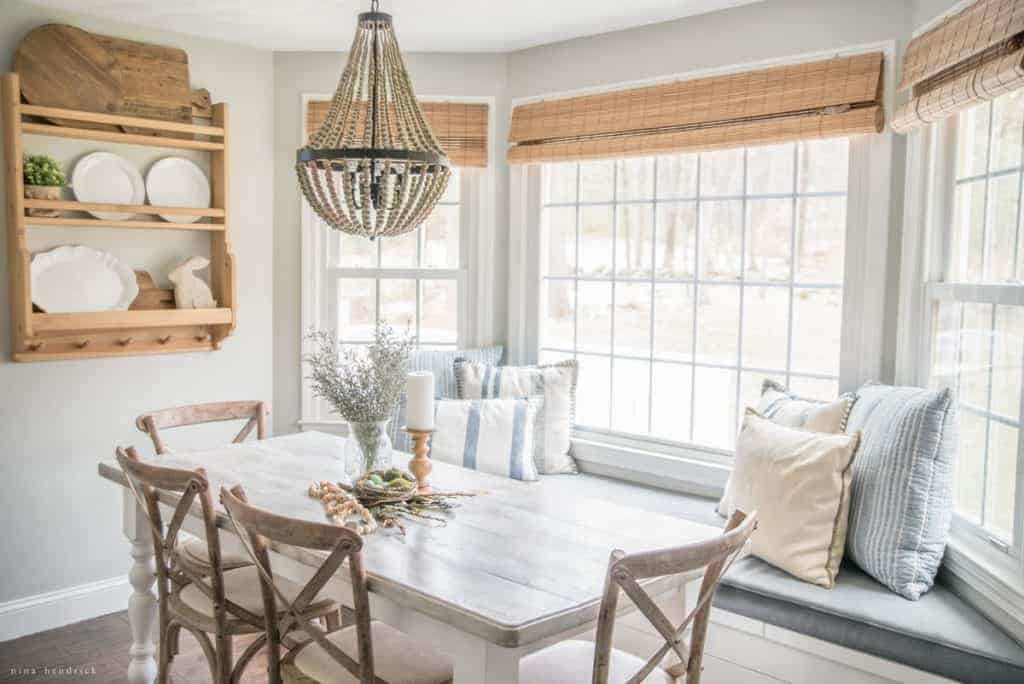 We maximized the functionality of this room by adding a built-in bay window seat storage bench to hide our small appliances.
We also built a cottage-style table using the wood from our picnic table to add more seating.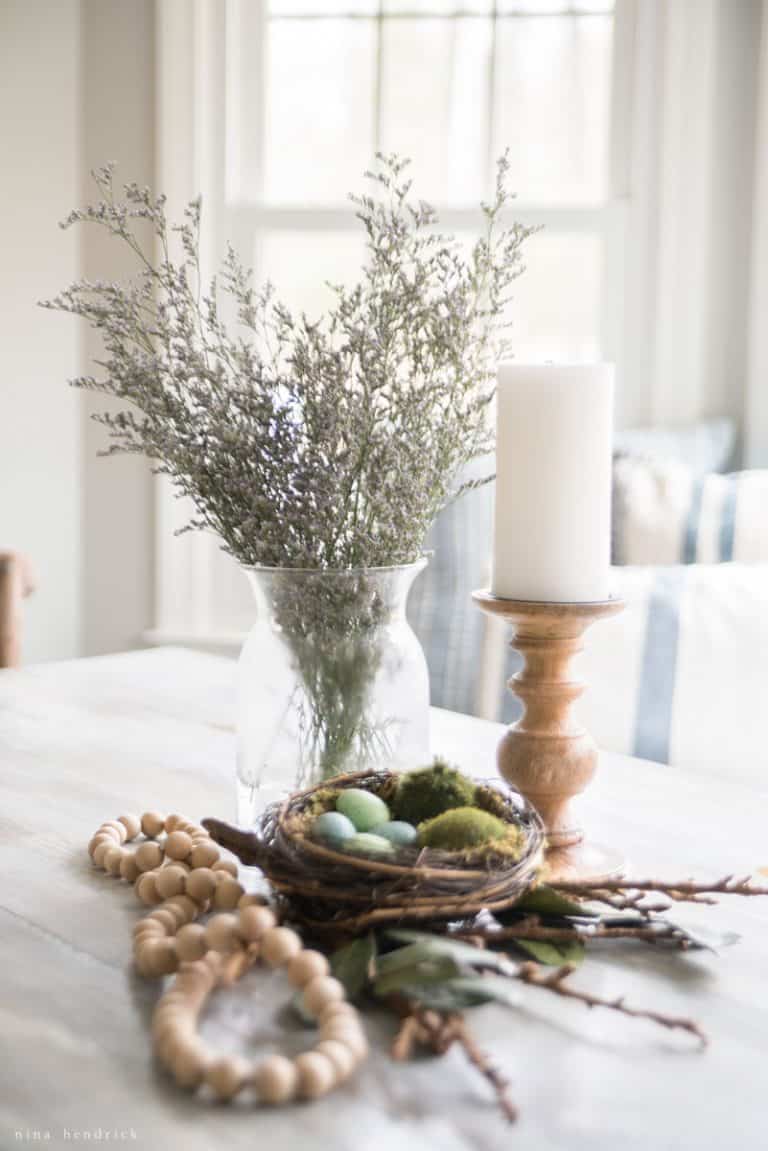 I love playing with festive tablescapes in this room. I recycled the nest and a few other items from our dining room Spring vignette.
Every Spring I'm asked about this little nest, which I got from Pottery Barn about a decade ago. It could definitely be recreated, but here's a source for a similar one!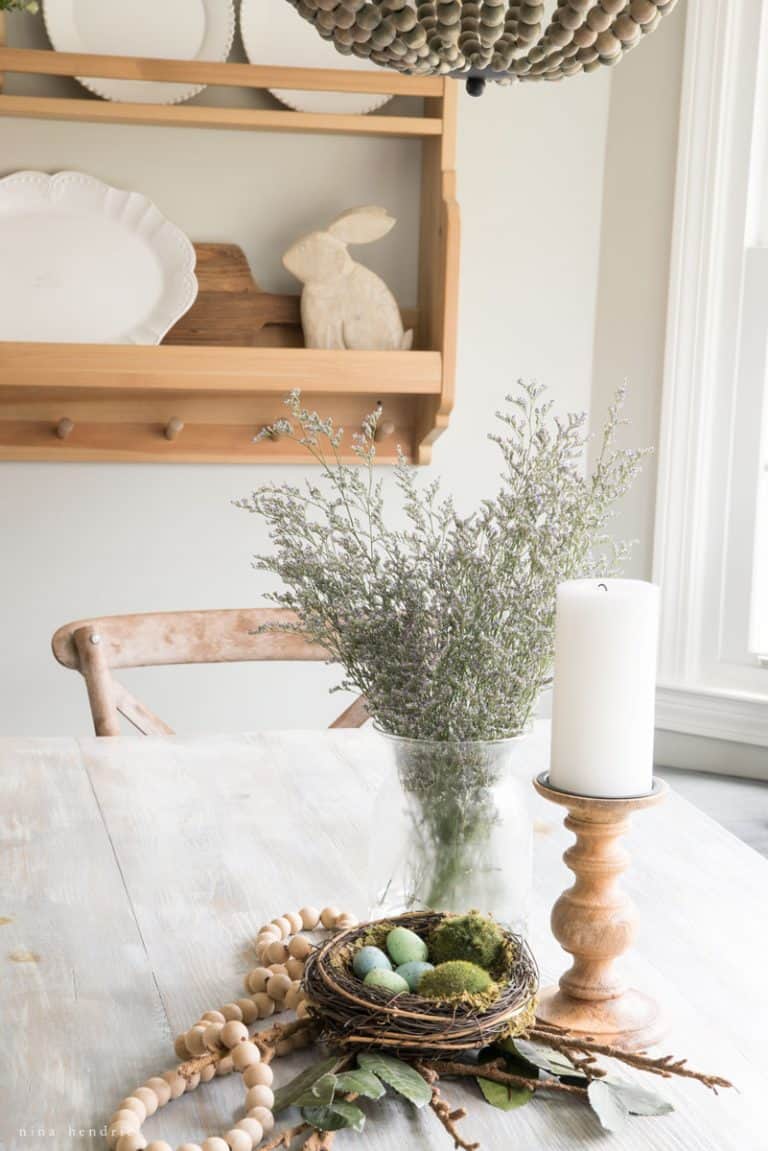 Family Room
We also recently made huge strides in our family room. It has been a work in progress since we've lived here, so I'm very excited to have it at this point!
So far, we've covered the fireplace to give it a chic marbled look and installed built-ins around it. I loved the way this turned out. It really brought the whole room together and gave it a focal point.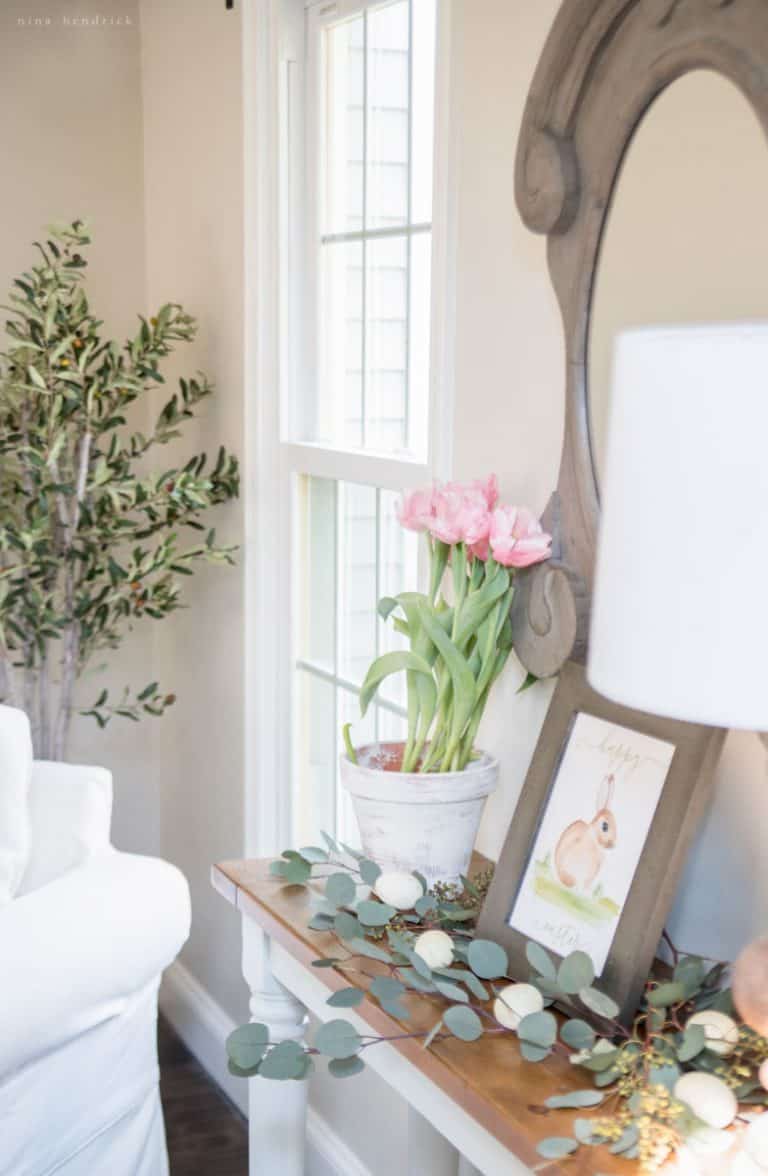 This cute bunny print was the first of my own watercolors that I've shared, and I've been pleasantly surprised at how much people seemed to like him!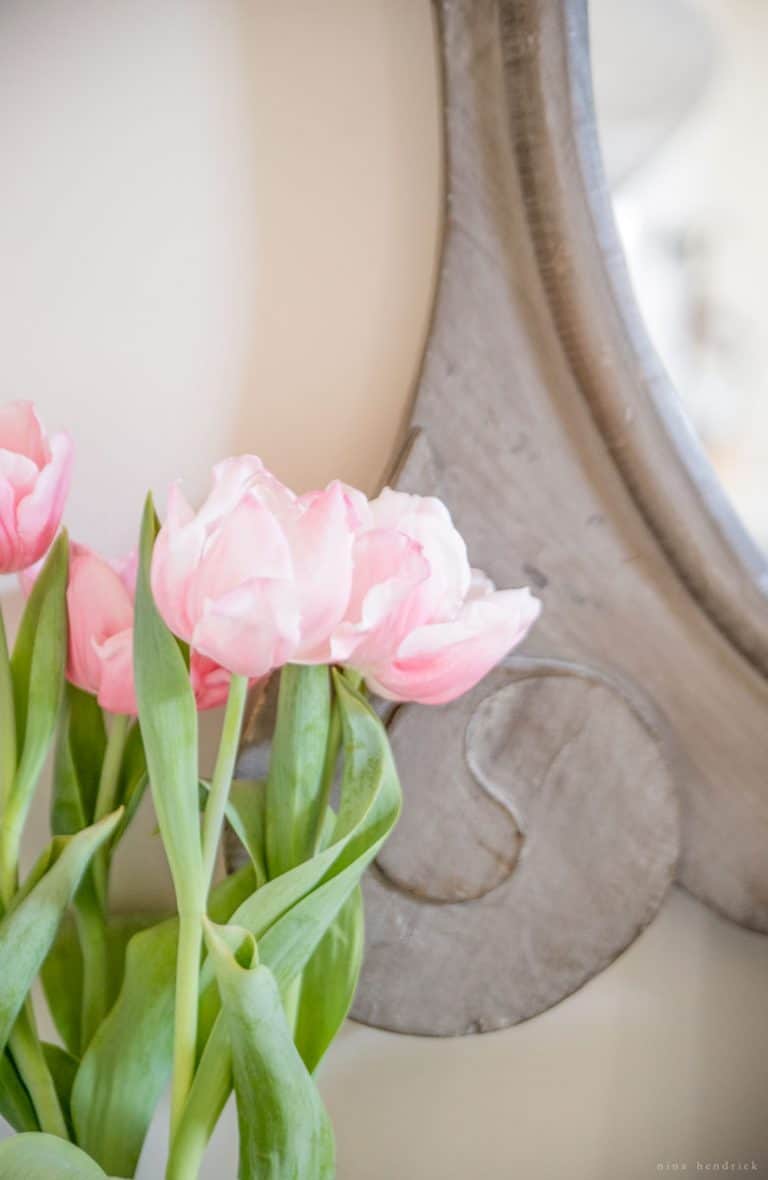 I've also fallen in love with transitioning the room's décor along with the seasons. If you are looking for ways to take your room through all of the special holidays, here are some great ideas to get you started:
Dining Room
For spring, my dining room is inspired by Ireland. Not only because of St. Patrick's Day… but for another extremely exciting reason!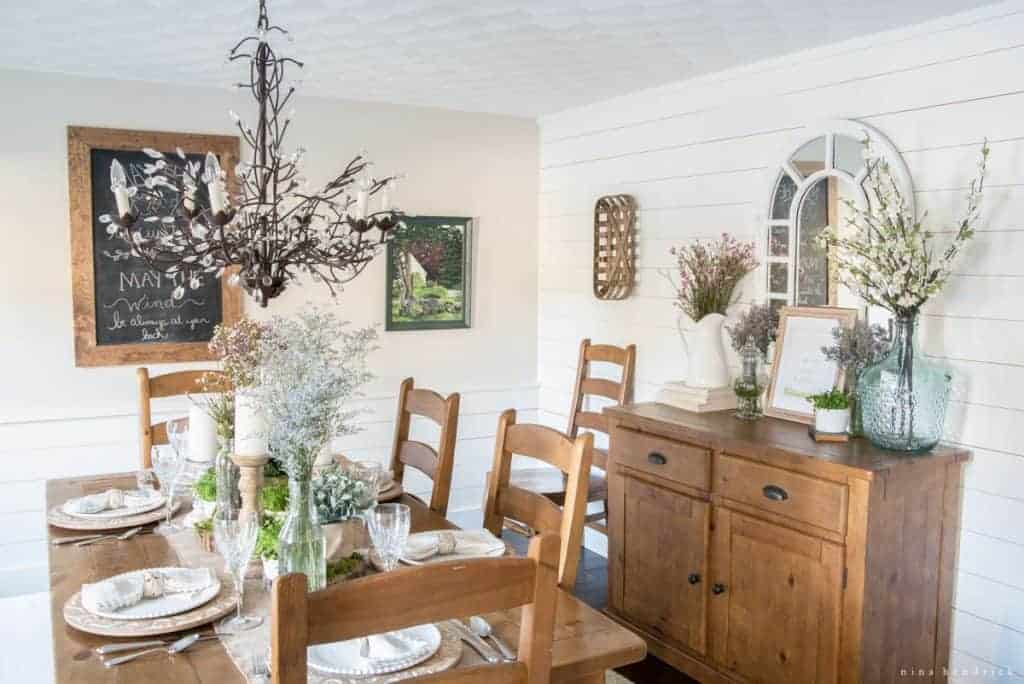 I really loved bringing in all of the natural hues and colors of spring time.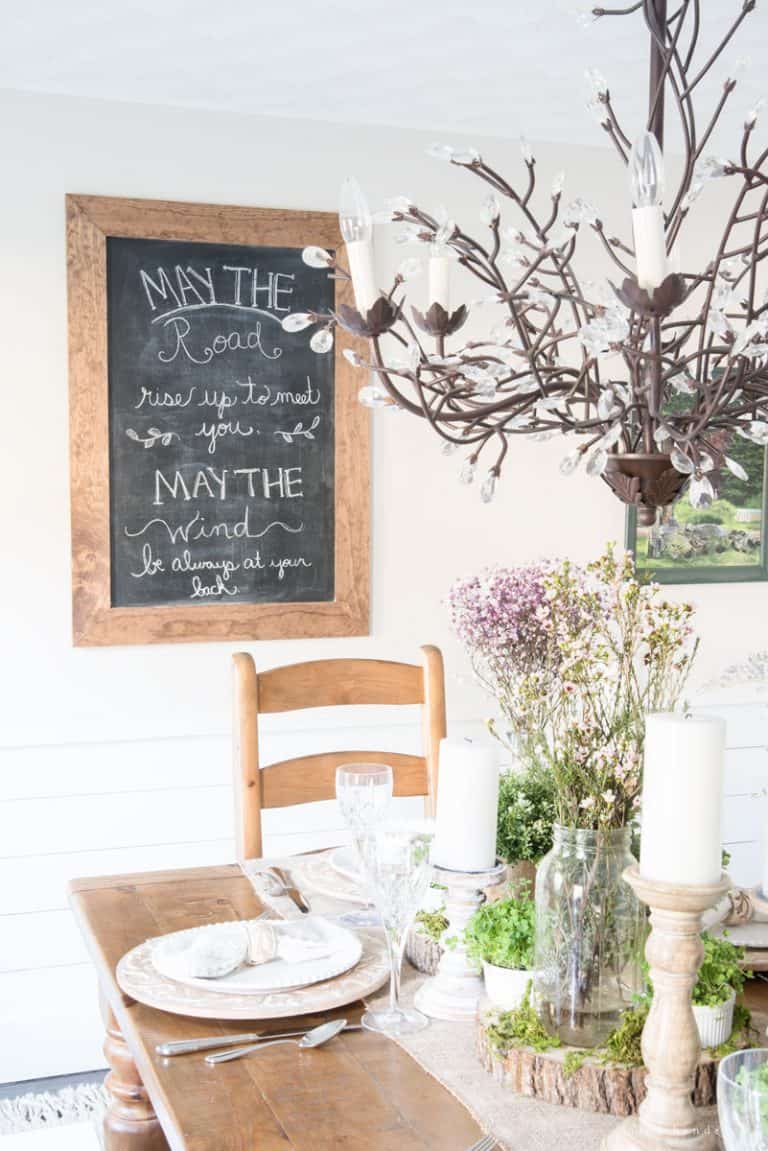 This room has gone through just as many changes as the other rooms in our home.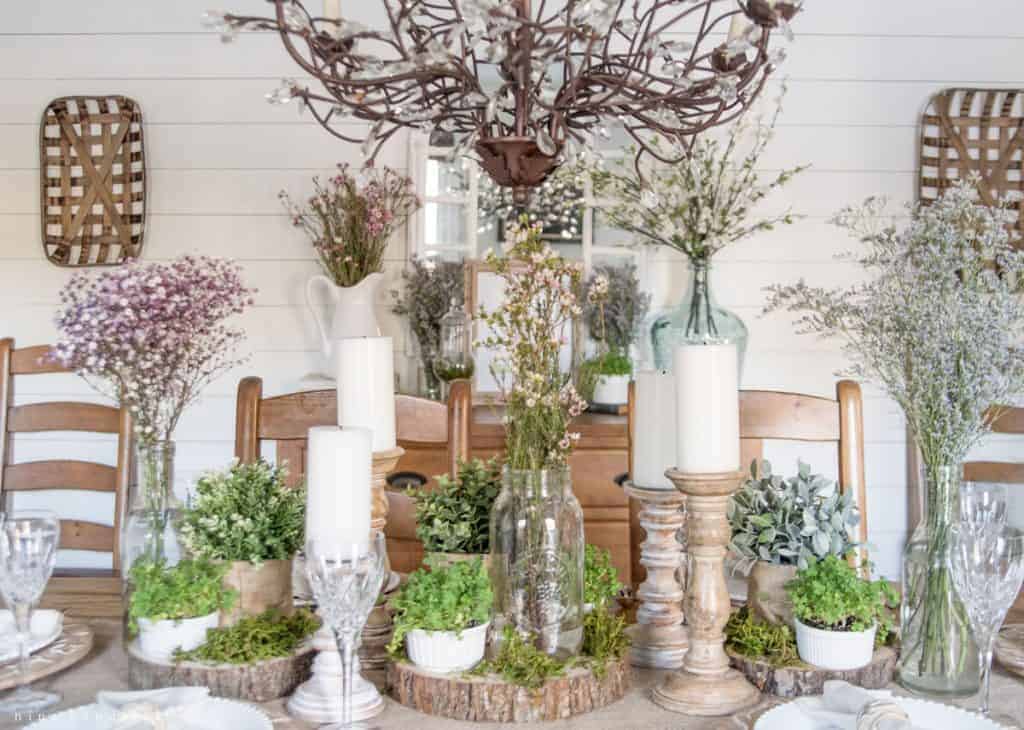 We added a planked wall as faux shiplap for a more farmhouse feel. Before that, I made the darker walls and dark-grained dining table work for us.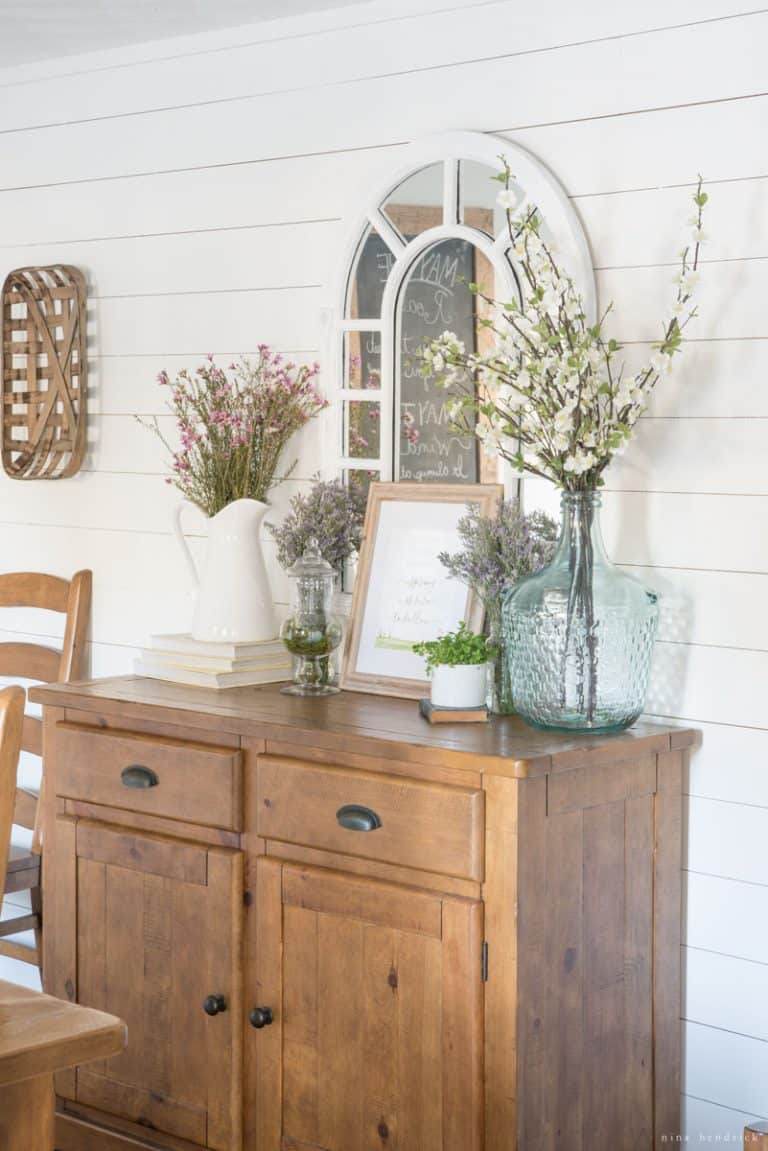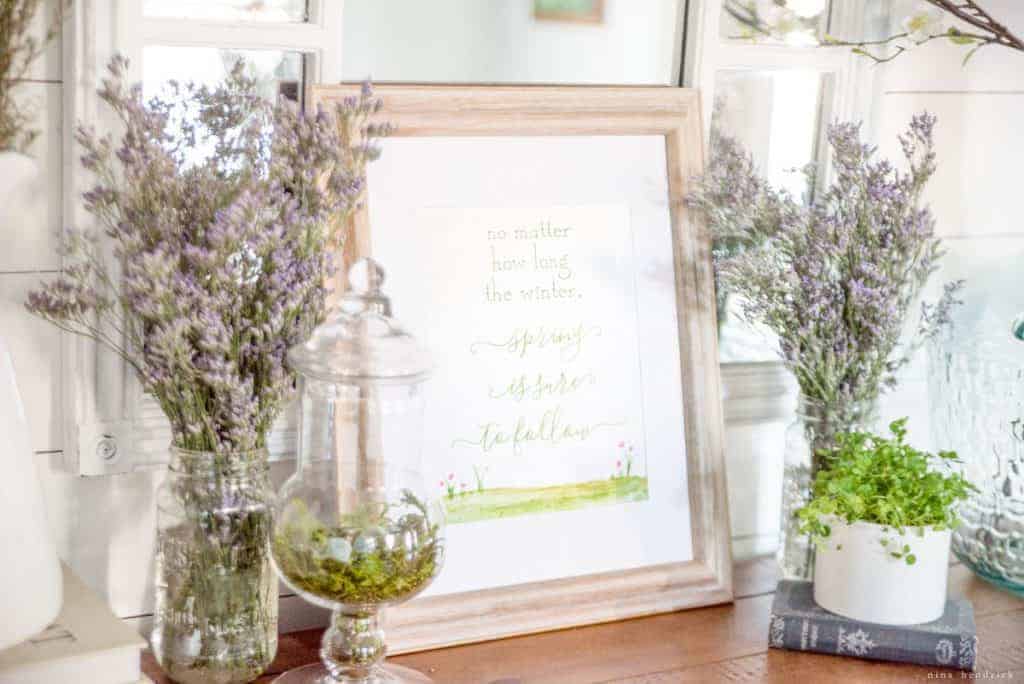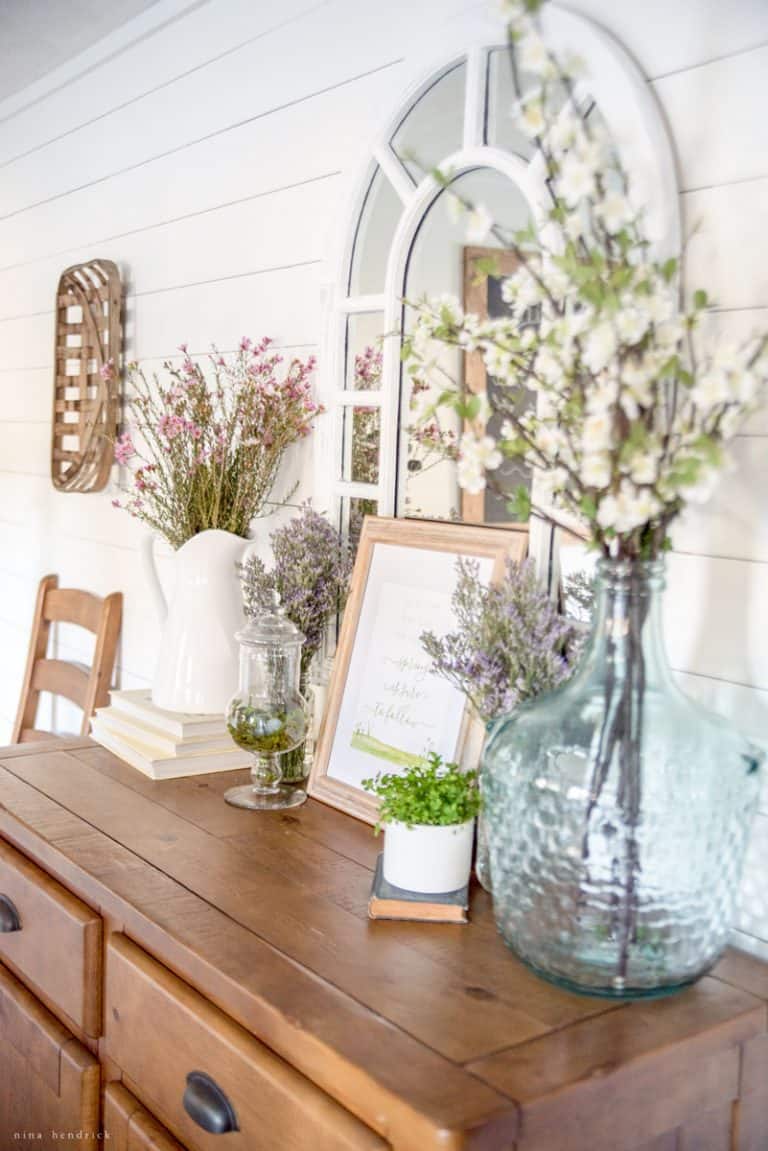 I also shared this pretty vignette and another free watercolor printable. We may be covered in snow in New England, but "spring is sure to follow" (hopefully sooner rather than later)! You can get your printable at this post.
Make sure to check back soon, I have more photos coming! I will update this post accordingly! In the meantime, make sure to stop by A Burst of Beautiful to see Alicia's beautiful home!
Monday
House by Hoff / The Happy Housie / The Turquoise Home / Maison de Pax / Refresh Restyle
Tuesday
The House of Wood / Simplicity in the South / Place of My Taste / Tidy Mom / That's My Letter
Wednesday
Sincerely, Sara D. / at HOME with the barkers / Paint Me Pink / Nina Hendrick Design Co. / A Burst of Beautiful
Thursday
Just a Girl and Her Blog / Cherished Bliss / At Charlotte's House / House 214 Design / Town and Country Living
Friday
Cassie Bustamante / Robb Restyle / Erin Spain / My Fabuless Life / The Wicker House