This growing collection of free Easter printables with a bunny, spring flowers, and a nest will give you inspiration for spring decor that you can print and display quickly and easily!
Over the years, I've shared quite a few Easter printables and a bunch of spring wall art for you to display in your home. Rather than making you search all over my blog for it, I brought everything together in this post so that there's a collection of printable Easter and spring decor for you to choose from. This art is free to my subscriber community, and there's a sign-up at the bottom of the post for access.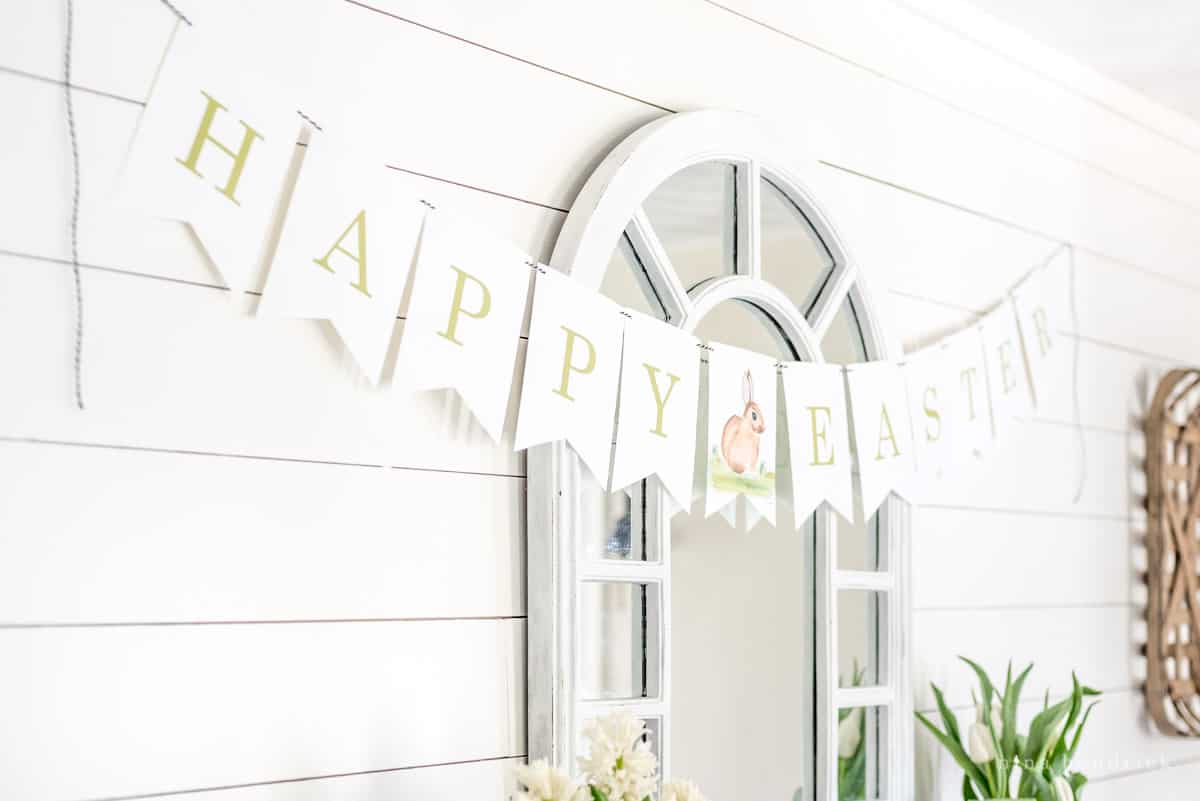 As the seasons change, it's easy to be in the mood for bulbs and bunnies, especially after some of the frigid winters we get in the Northeast. I love all the fresh promise of spring, and Easter is one of my favorite holidays. I've already compiled a post on my favorite spring decorating ideas here, and one idea that I mentioned was decorating for spring with printables.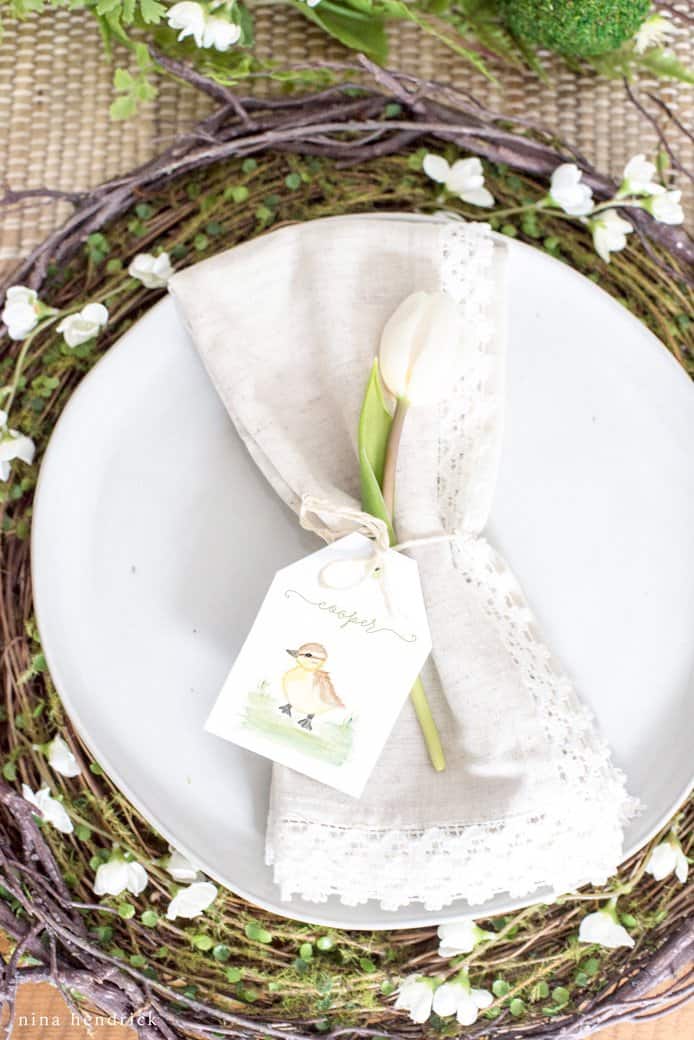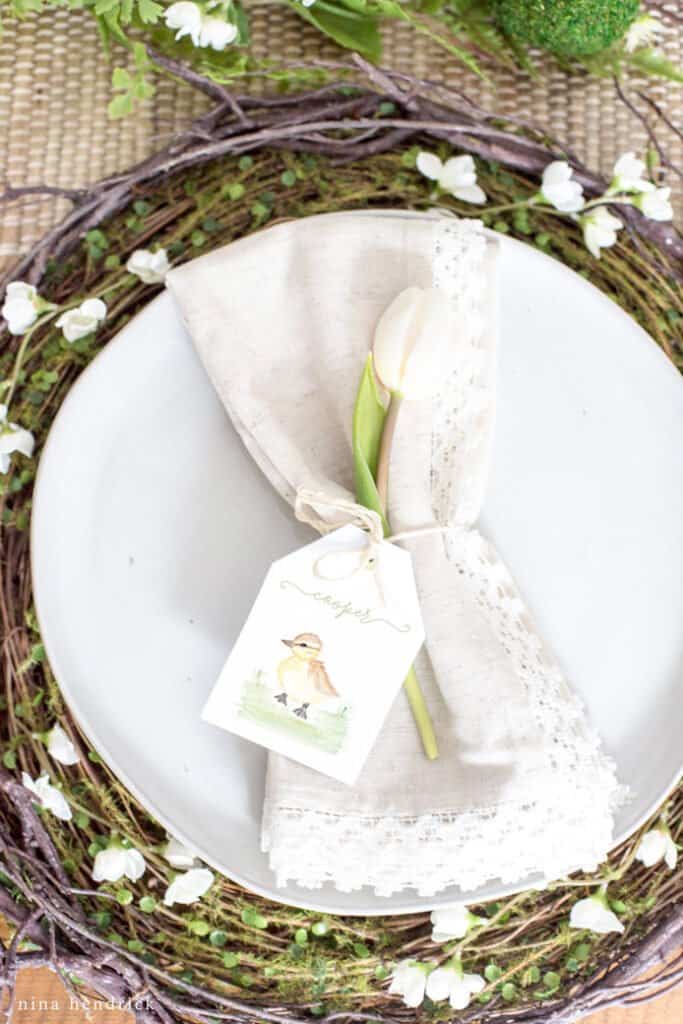 6 Free Easter Printables with Bunnies, Nests, and Flowers
This post contains affiliate links, which means I may get a small commission (at no extra cost to you) if you shop my link. Please see my disclosure if you'd like more info!
I love using printables and watercolors to add a little extra seasonal decor to a room. They are easy to store and inexpensive to frame. In fact, I've rounded up some of my favorite frames below!
All of my art prints are 8x10s unless otherwise stated, but they print as 8.5×11″ (standard letter size) and need to be trimmed down. I recommend printing these on cardstock.
1. Nest Watercolor Print
I used a decorative nest as my model while I painted this sweet spring wall art print. I also added a cozy "nest" definition from a pillow I bought years ago.
Every Spring I'm asked about the little decorative nest, which I got from Pottery Barn about a decade ago. You could definitely recreate it, but here's a source for a similar one!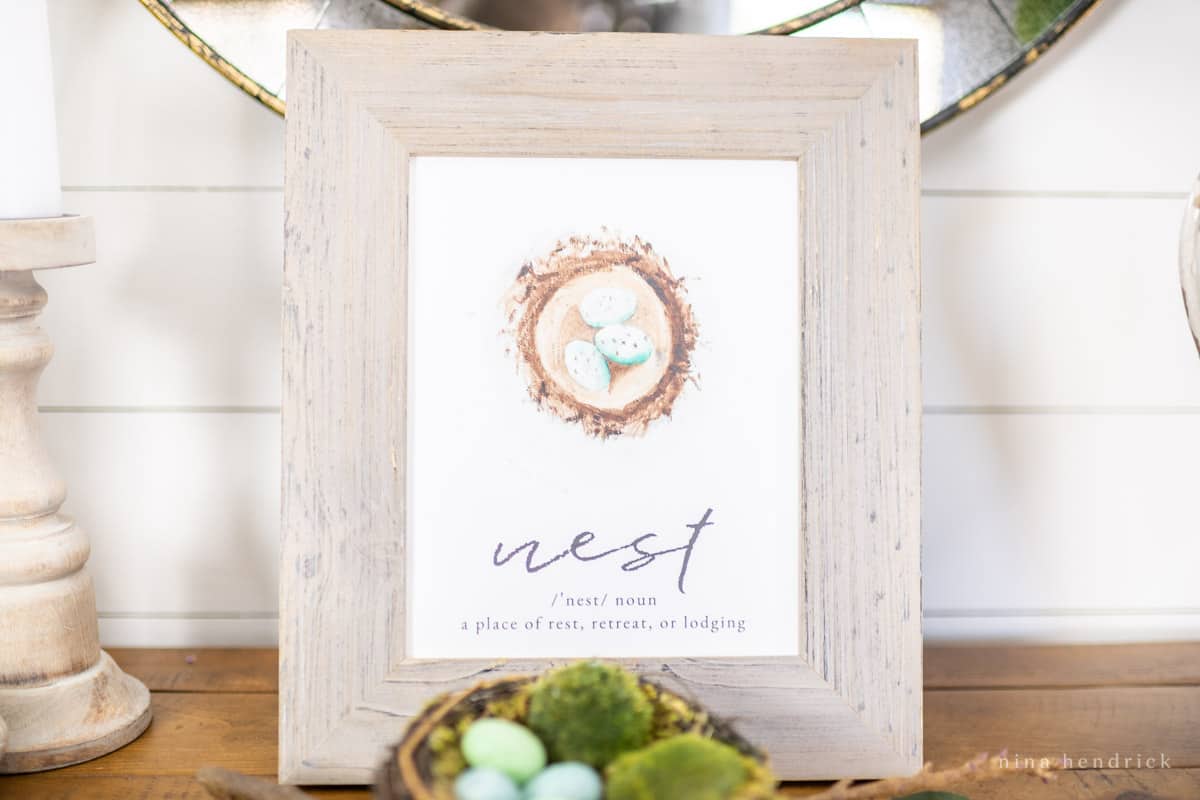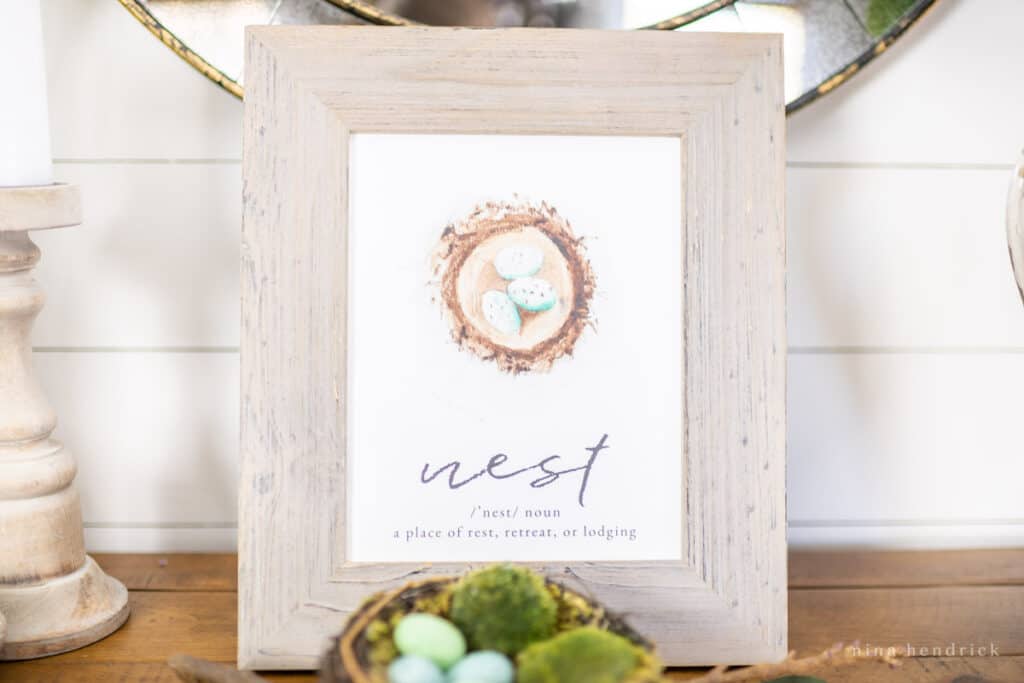 2. Favorite Spring Things Free Easter Printable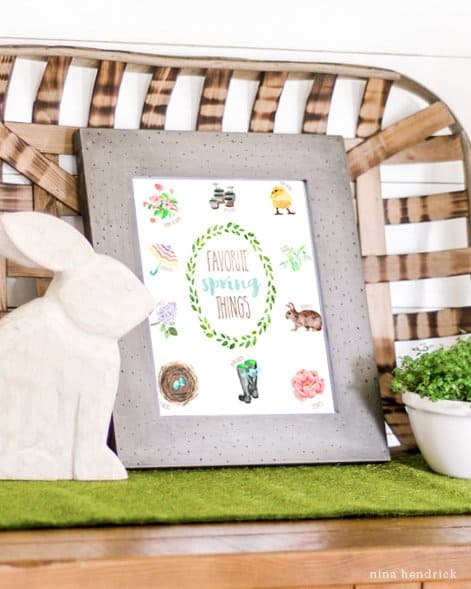 This cute spring and Easter printable features some of our "Favorite Spring Things" in watercolor form! There are bulbs, flowers, baby animals, rubber boots, and colorful umbrellas surrounding a decorative wreath.
I wish I could tell you I painted these adorable favorite spring things watercolors, but I actually purchased them on Creative Market. So if you really love them, you can make your own artwork with these similar illustrations!
3. Watercolor Happy Easter Bunny Printable Spring Wall Art
Straight from the archives, this "Happy Easter" bunny print is the first of my own watercolors that I shared with you. It's an 8×10 that you can frame and display in your spring vignette.
I was very happy with how this little guy turned out, even though he isn't perfect. He's been in my head for a while, so I found a stock photograph of a bunny with roughly the same position as I was hoping to paint and looked at the photo as I went.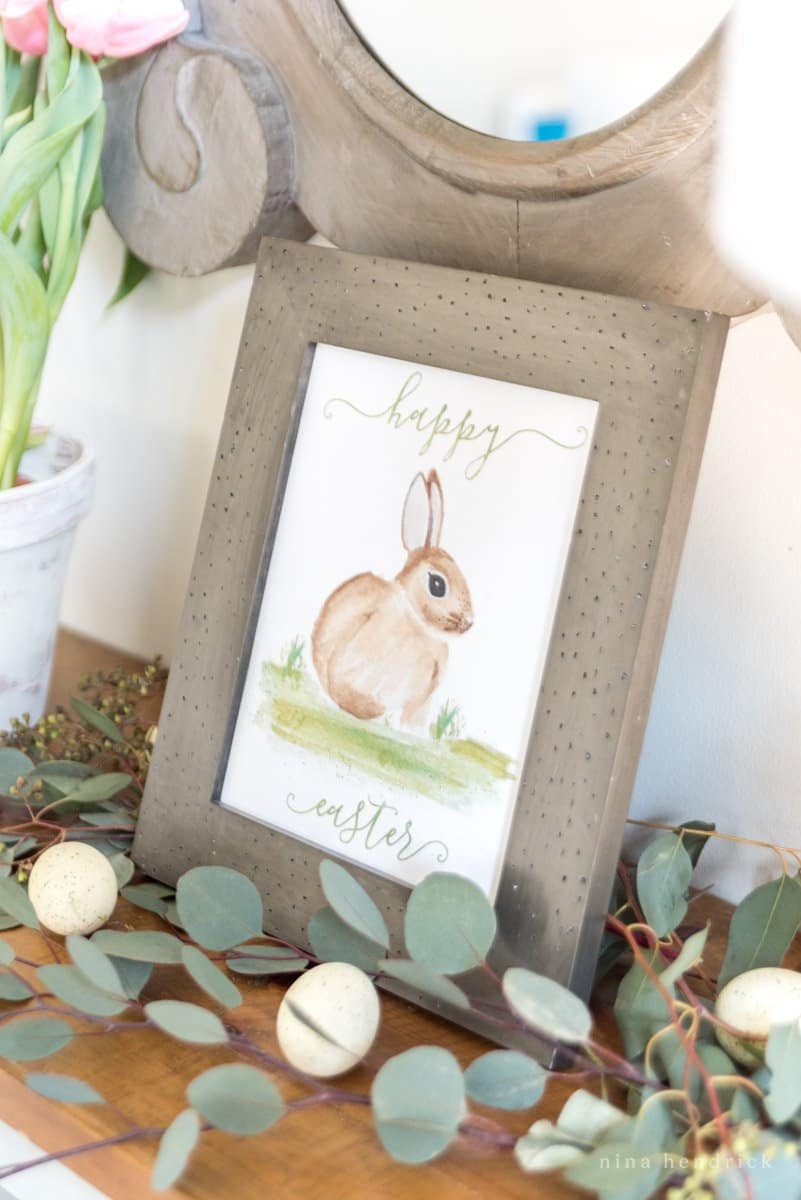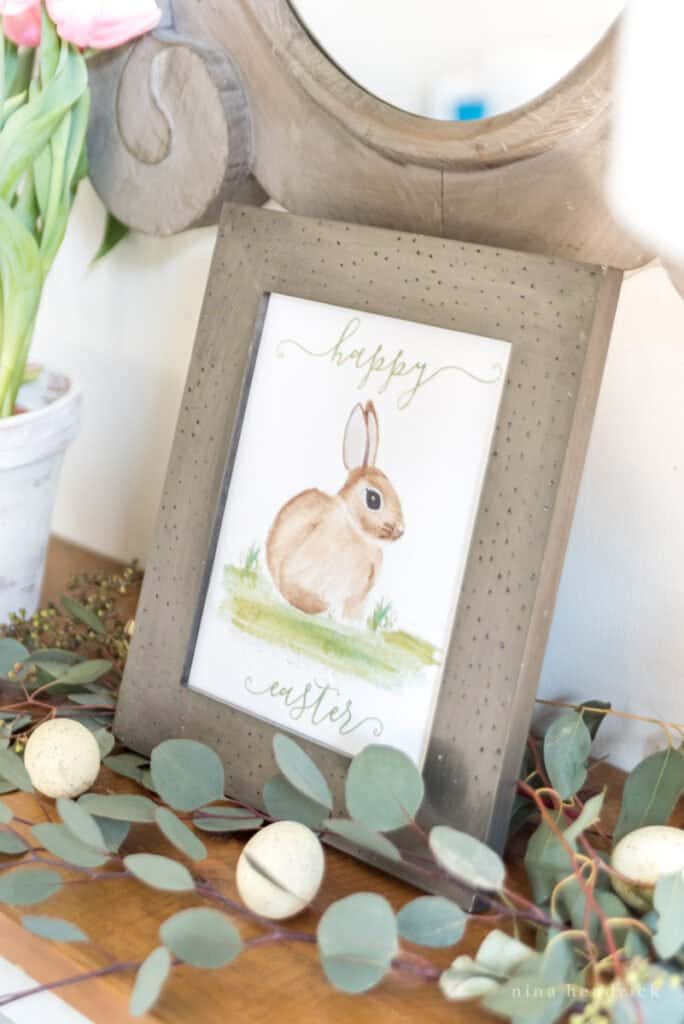 4. "Spring is Sure to Follow" Wall Art 8×10″ Print
The message of this spring wall art, the old proverb "No matter how long the winter, spring is sure to follow" is a pleasant reminder during the long winter months.
This spring printable would also be a great gift idea for a friend who is going through a tough time, since the proverb is both literal and figurative to remind us that there are always good things ahead of us.

5. Printable Easter Watercolor Tags
These cute baby animal Easter printable tags were inspired by all the sweet baby animals that are born in the spring.
I painted a duckling, lamb, bunny, and chick. You can use these tags at your Easter place settings, to adorn an Easter basket, or even for a baby shower gift tag.
I included two versions of the print in the download. One is blank, and one has text fields. I couldn't include the exact font I used in these photos since it's a single license font. However, if you'd like to purchase the same font, it's available here! You can add it to the blank version of the place cards in any graphic design program.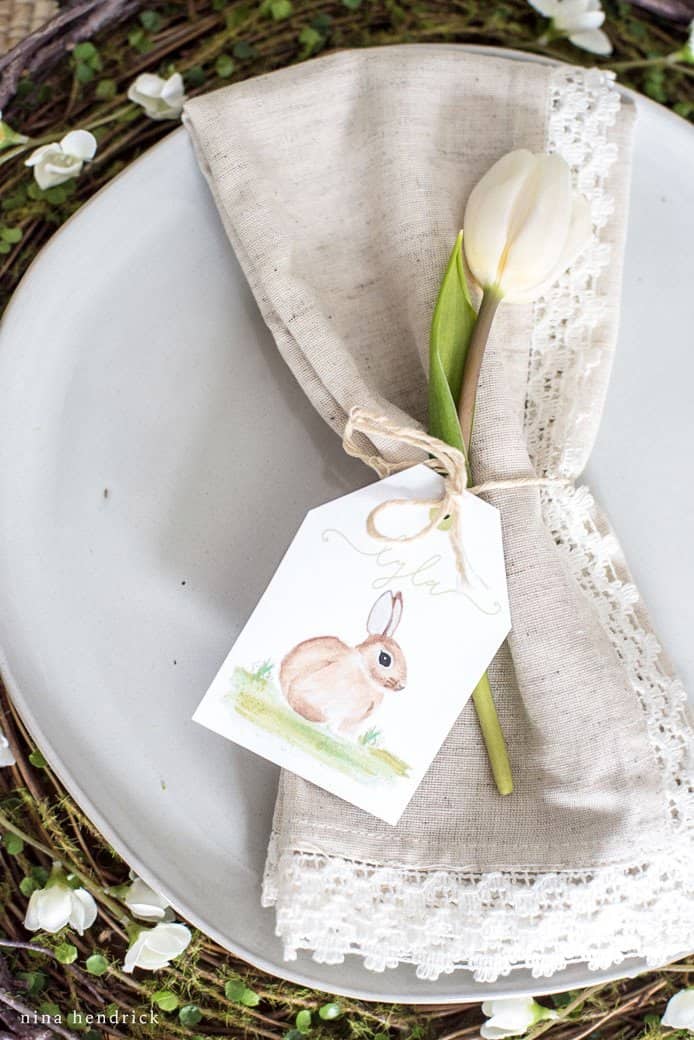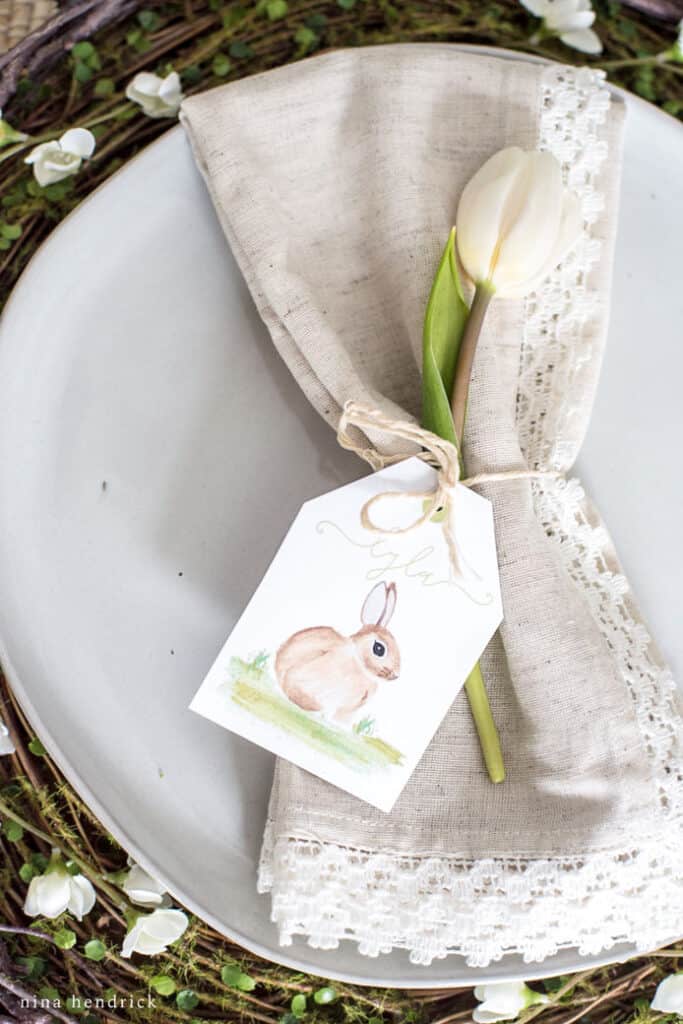 6. Happy Easter Printable Bunny Banner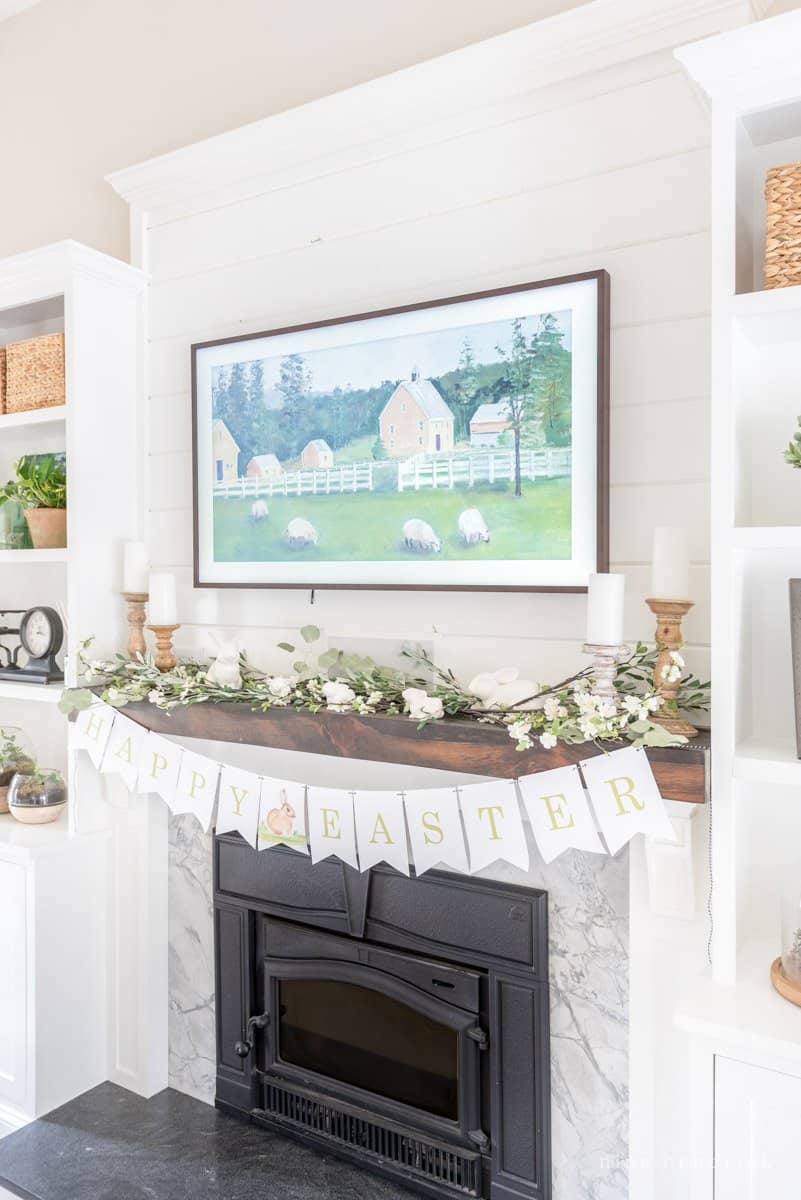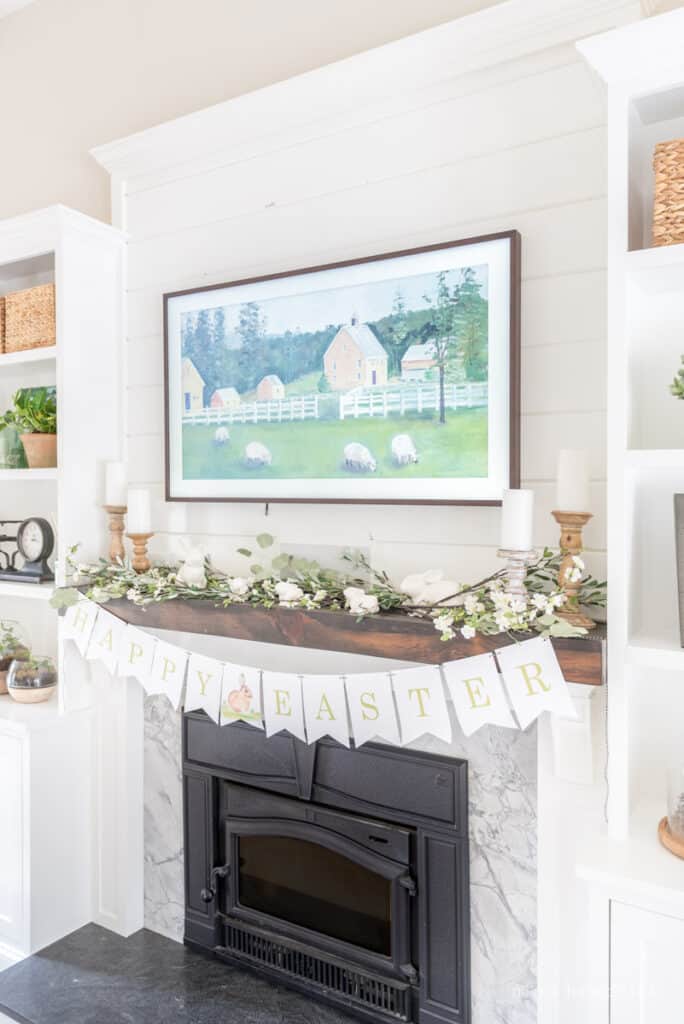 You can print and assemble this adorable watercolor Easter printable banner as a fun spring craft to help you decorate for your Easter celebration!
I actually got my start in the blogging world creating party printables like banners, hats, and invitations. It was fun to return to my roots for this project! I also enjoyed the opportunity to use that sweet little bunny watercolor from earlier in yet another format. I can't get enough of him!
All you have to do is download, print it out, and then cut out the shapes. Punch a hole in each corner and string together with twine.
You could use this banner to fill a space above a sideboard or hang it on your mantel.
I hope that these free Easter printables have you ready to decorate your home for spring. If you end up using one, please tag me on Instagram at @ninahendrickhome so that I can share in my stories!
Get Access to Your Free Spring & Easter Printables
email subscribers get access
to all of my printables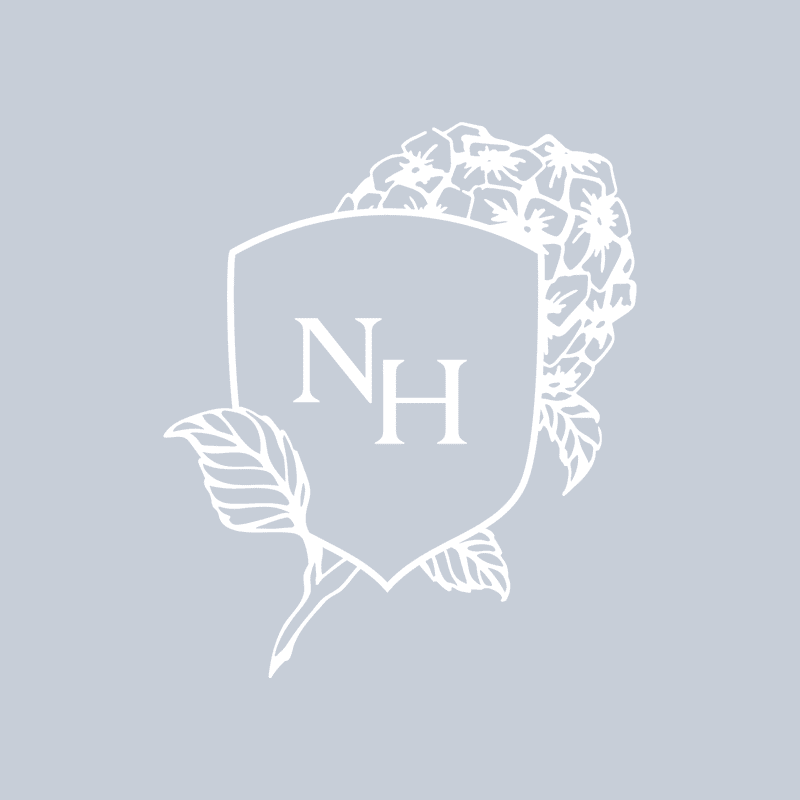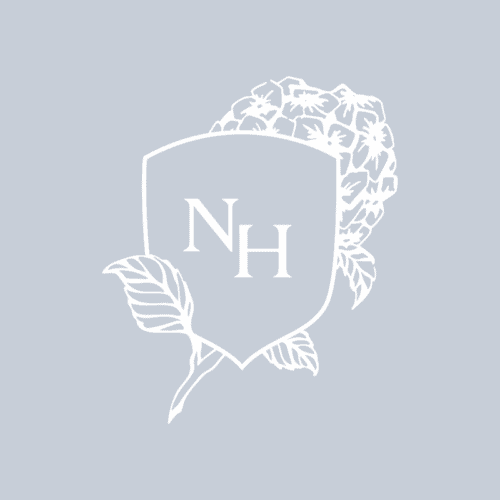 Please Note: After submitting your email above, if you can't find the email with the password to the printables library, please wait a few minutes and/or check your spam folder, as they often have a misadventure or take a little longer with some email providers. Unfortunately, I'm unable to provide individual support for free printables in order to preserve my time and to keep them free.
Shop Spring Favorites