5 Simple St. Patrick's Day Decorating Ideas
Recreate these 5 simple St. Patrick's Day decorating ideas to honor the country of Ireland and bring beauty and greenery into your home this spring.
Decorating for St. Patrick's Day doesn't have to be bright green, cheesy, and over the top. It can be subtle and elegant with a springtime feel! To honor the collected charm of Ireland, these St. Patrick's Day decorating ideas include plenty of beautiful and wild looking flowers, greenery, moss, and clover. The rustic pieces tie into the old-world beauty of the country and bring this Irish-inspired table setting together.
5 Simple St. Patrick's Day Decorating Ideas
This post contains affiliate links, which means I may get a small commission (at no extra cost to you) if you shop my link. Please see my disclosure if you'd like more info!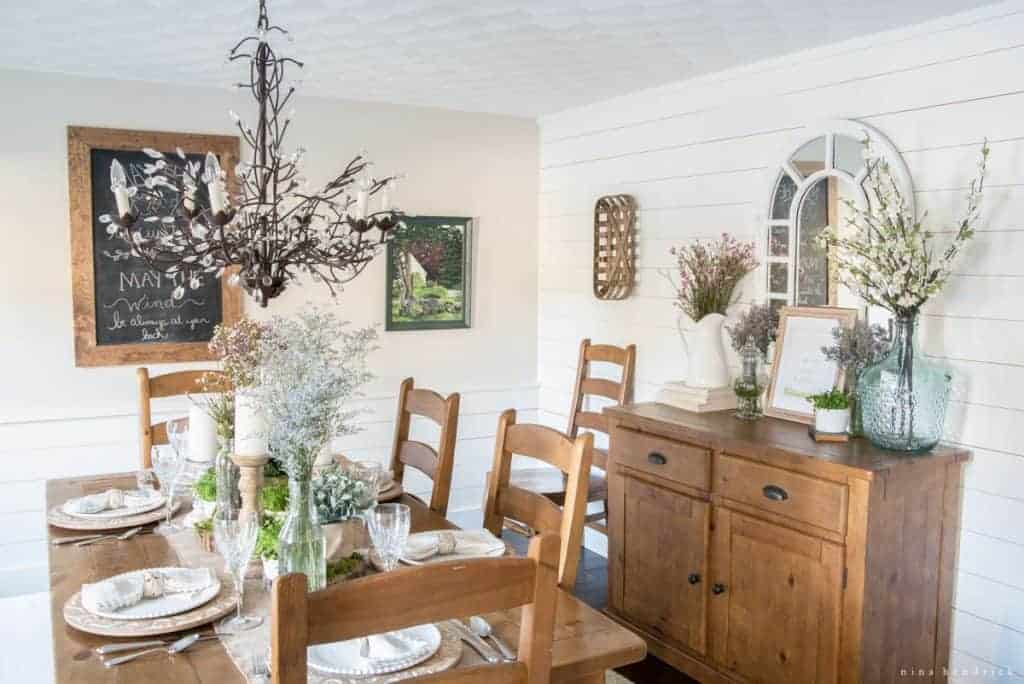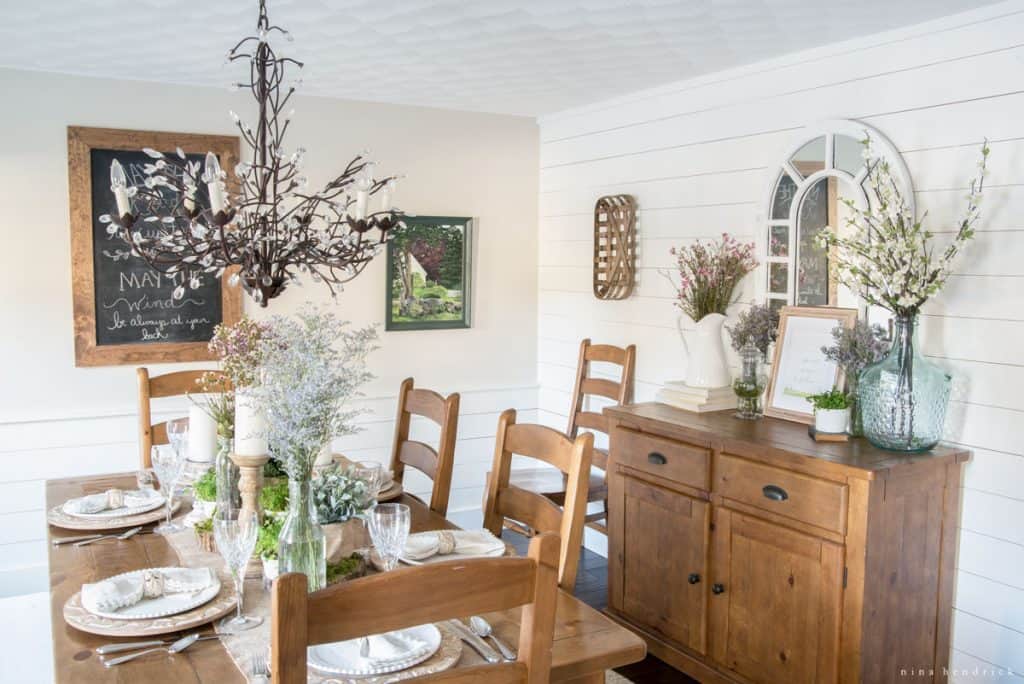 1. Create an Irish-Inspired Tablescape
Since St. Patrick's Day isn't typically a holiday you'd decorate your entire house for, it makes sense to choose a single focus area to decorate like a tablescape.
A tablescape is also a great choice for St. Patrick's Day decor because it gives you a place to serve your traditional Irish-American boiled dinner of corned beef and cabbage with Irish soda bread. If you're looking for tablescape basics (including where to put the food!) I put together this post with my favorite tips.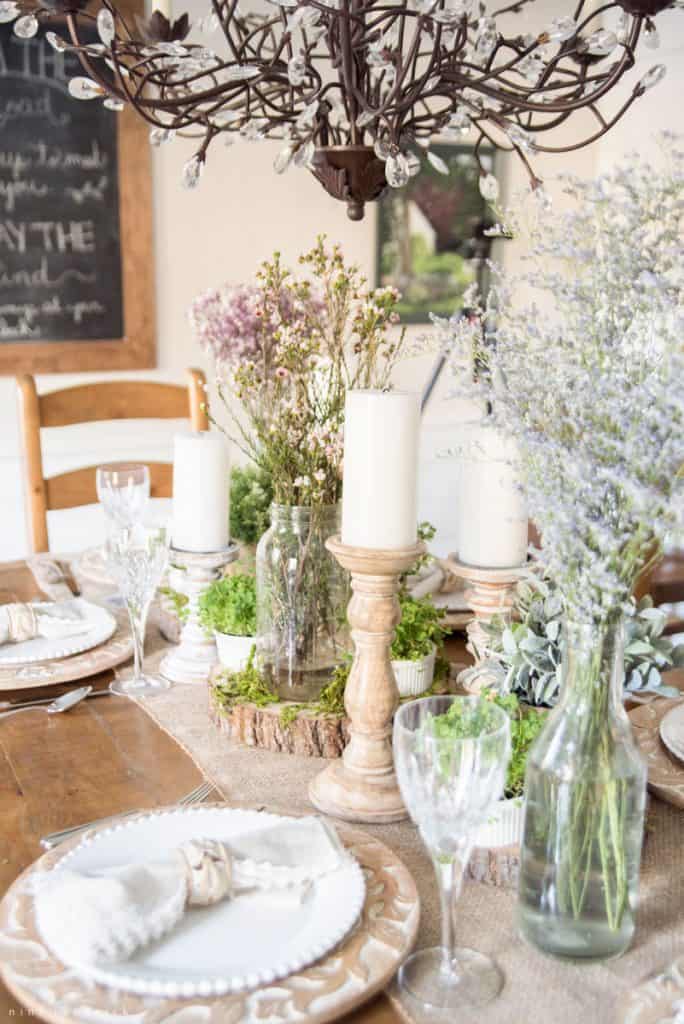 For this tablescape, I wanted to incorporate as much green as possible so I could easily transition a St. Patrick's Day themed table into a spring table with little effort. I'm always an advocate for simple and approachable decorating for any season! Here are some of my other favorite spring decorating ideas.
2. Use Decor with Irish Roots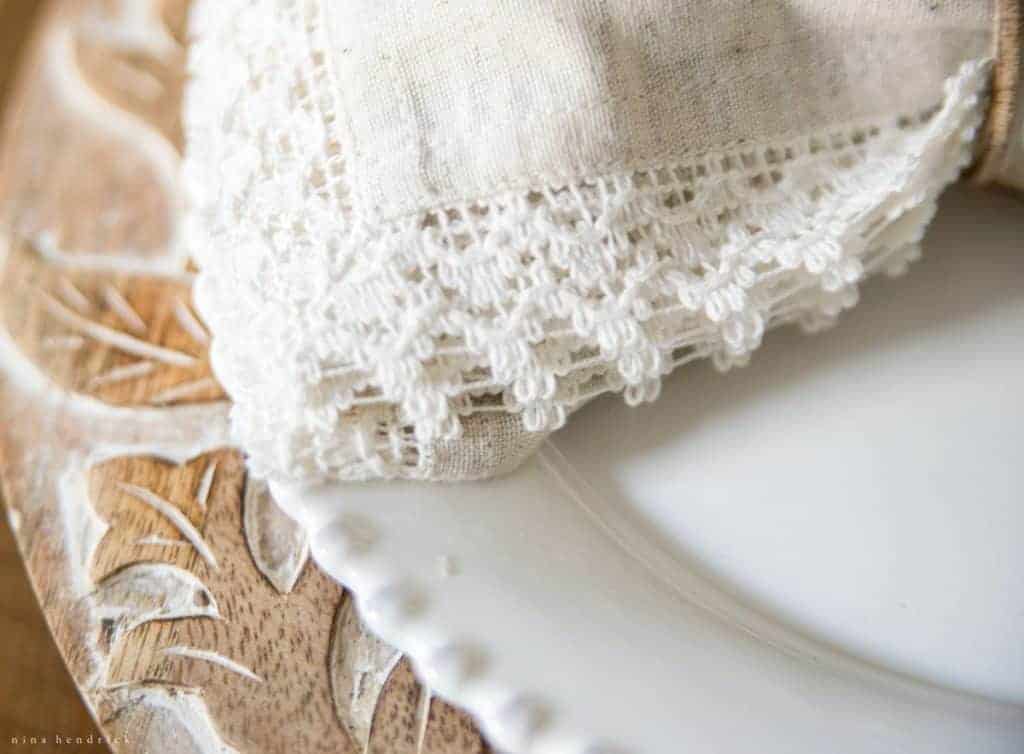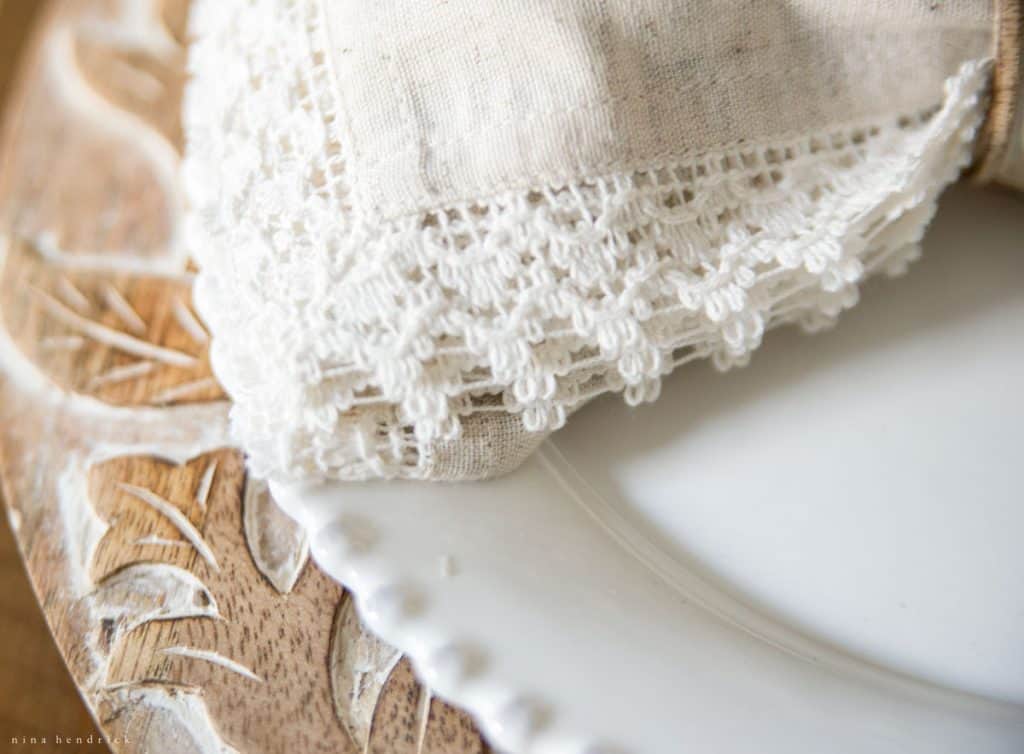 For the tablescape above, I added my Waterford flatware and crystal glasses as a nod to the country's beautiful craftsmanship. My lace-edged napkins and carved wooden chargers seem to hint at the culture as well.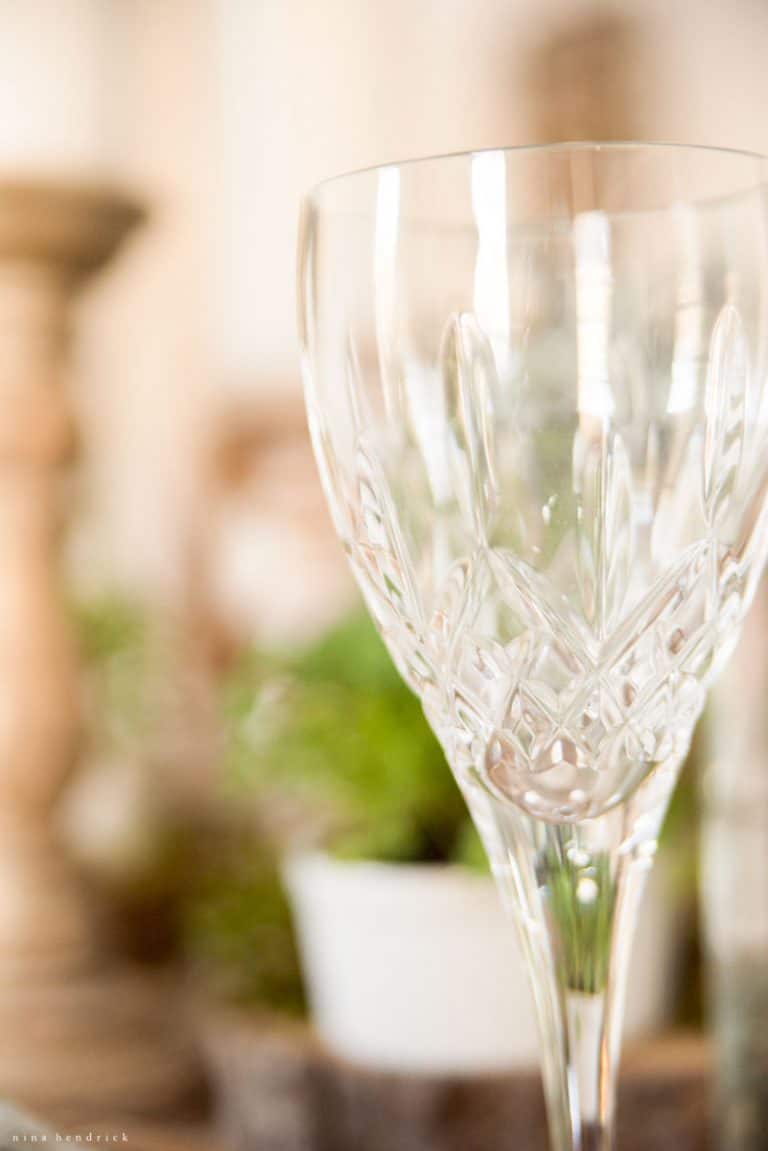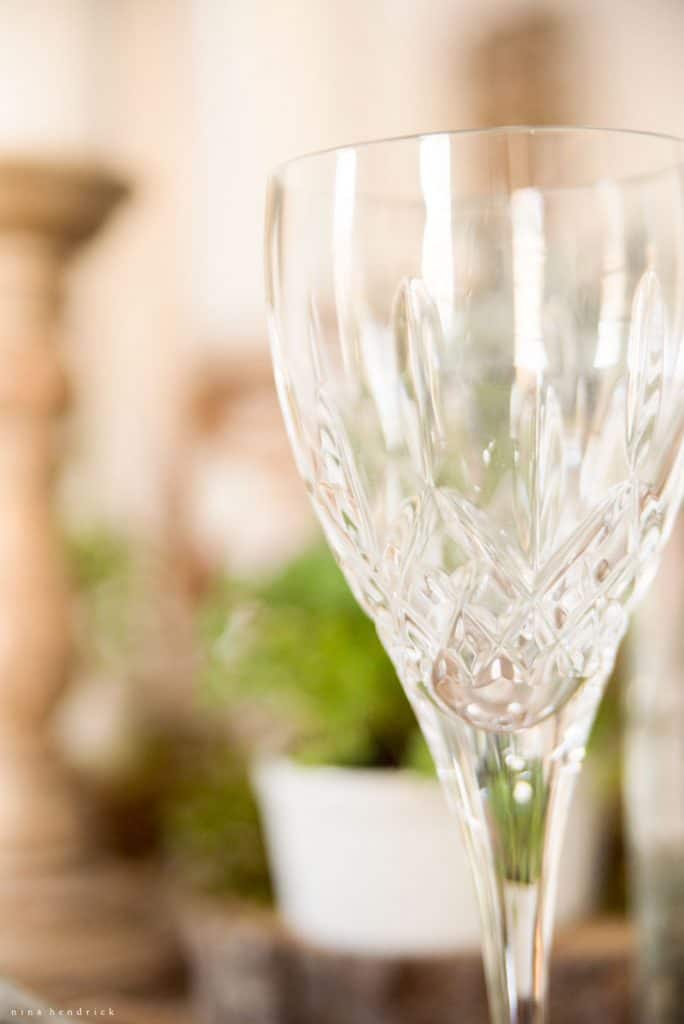 You could also use brass or old silver candlesticks which bring to mind the age and sense of tradition we often associate with Ireland. When you visit the country there's a sense of honoring things from the past, and it's one of my favorite qualities of the country.
Create a St. Patrick's Day Vignette
Another idea for choosing a singular focus area to decorate for St. Patrick's Day is to create a vignette. A vignette is a small decorating scene on a tabletop or shelf that helps you tell a story.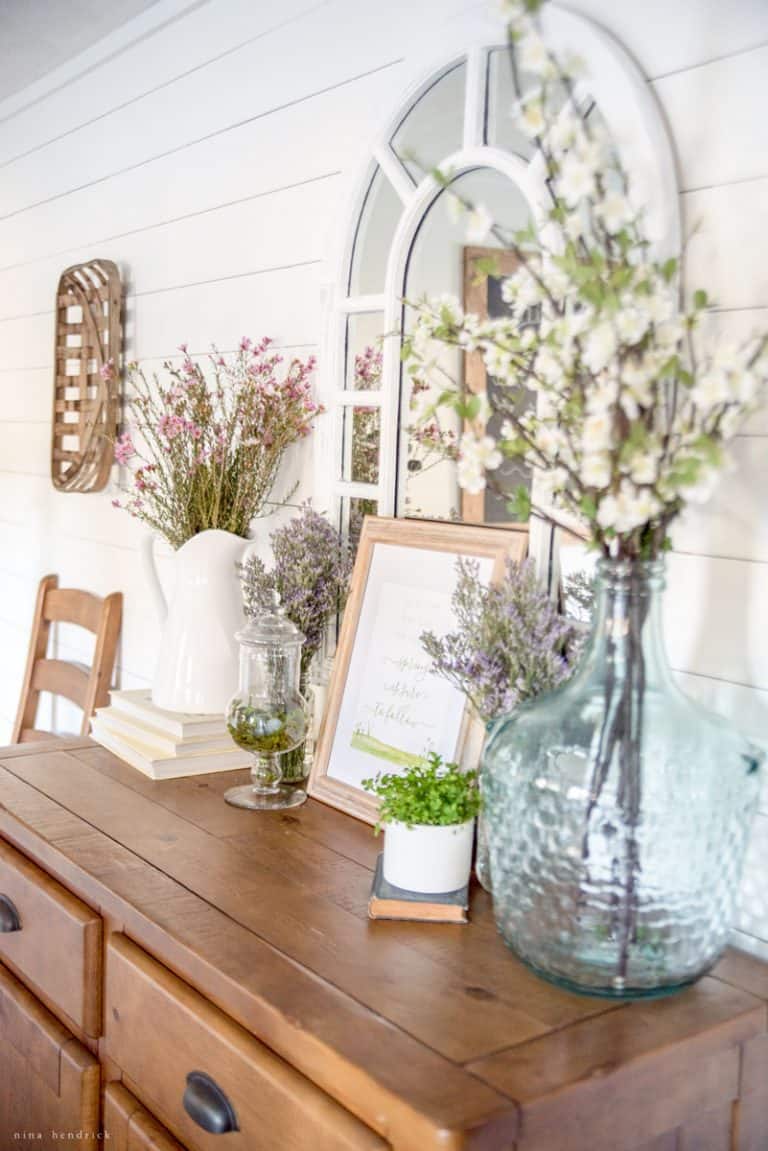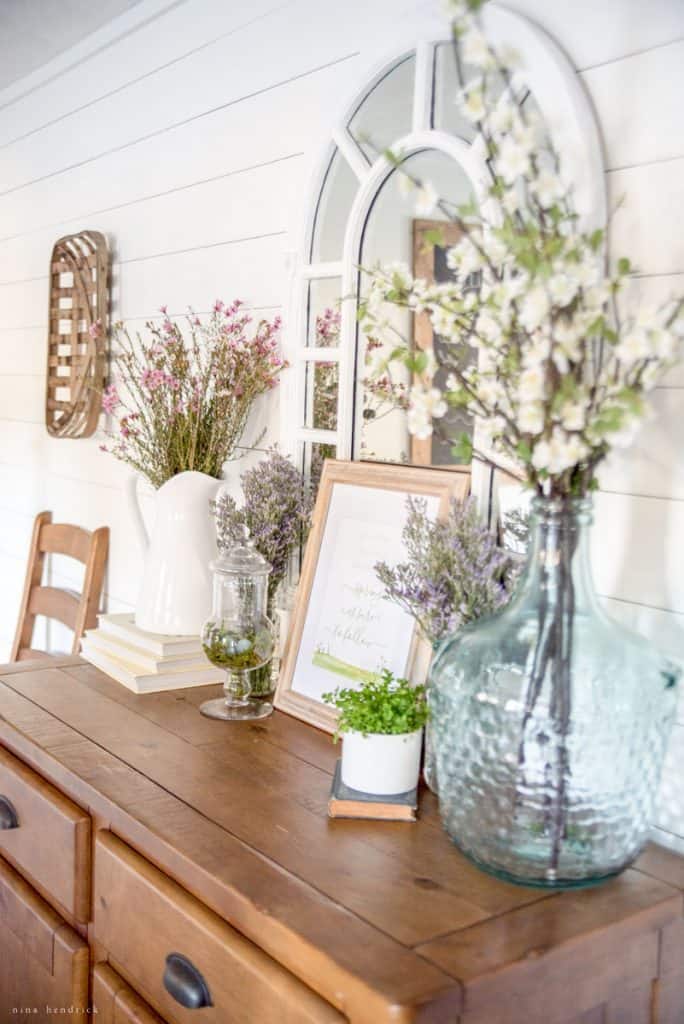 In this vignette, I used a similar collection of greenery and wildflowers as the tablescape and paired them with this spring printable. As with the tablescape, I could remove the greenery when needed, and we have a dining room that's ready for the rest of spring!
3. Decorate with Clover, Lots of Greenery, and Flowers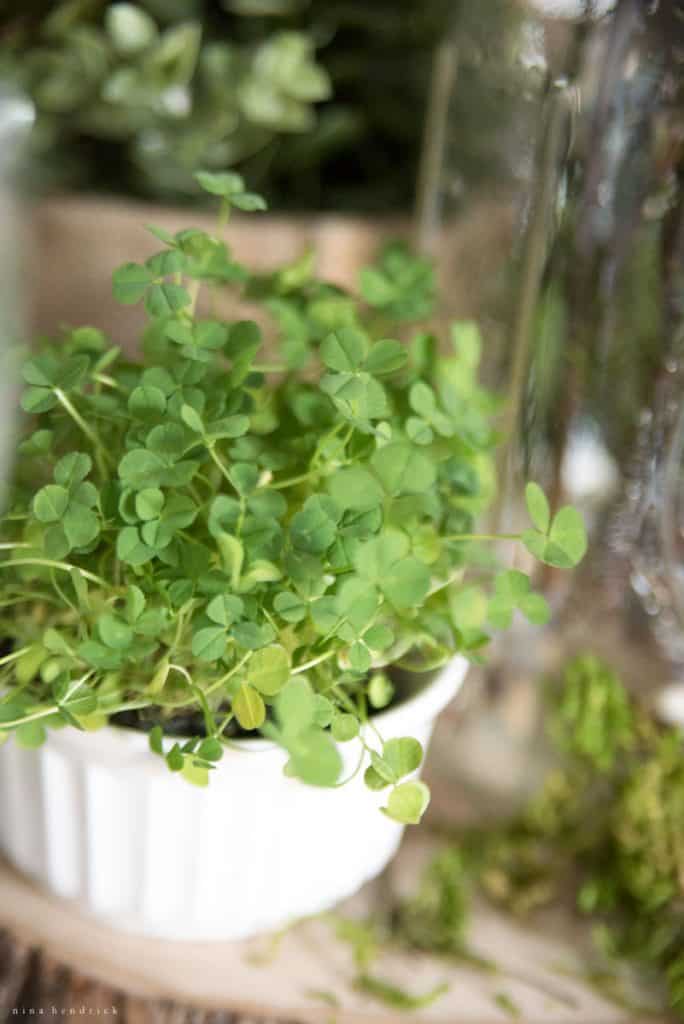 Okay, I have to go with the obvious here. Decorating with clover is a no-brainer for St.Patrick's Day! However, rather than paper or plastic clovers, many grocery stores will have little live pots of clover that you can use in your decor around St.Patrick's Day. Here I have it in a small ramekin, but you could also use a little brass pot for a fun nod at a pot o' gold.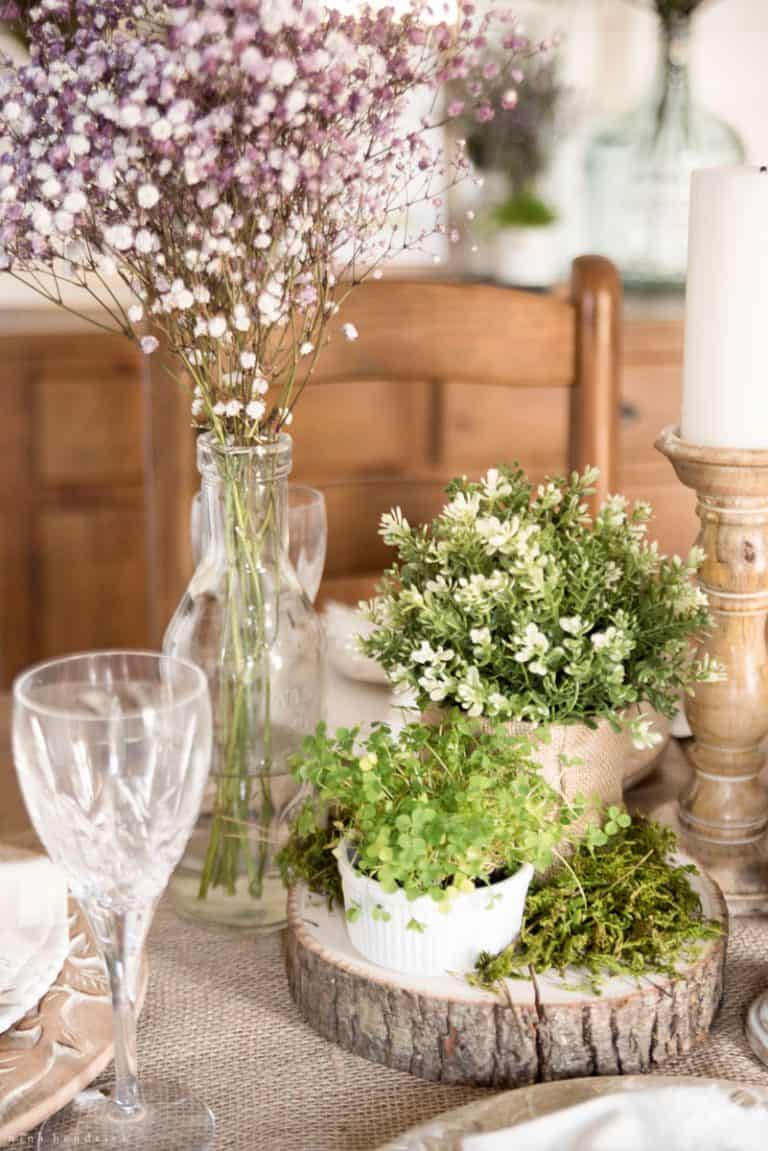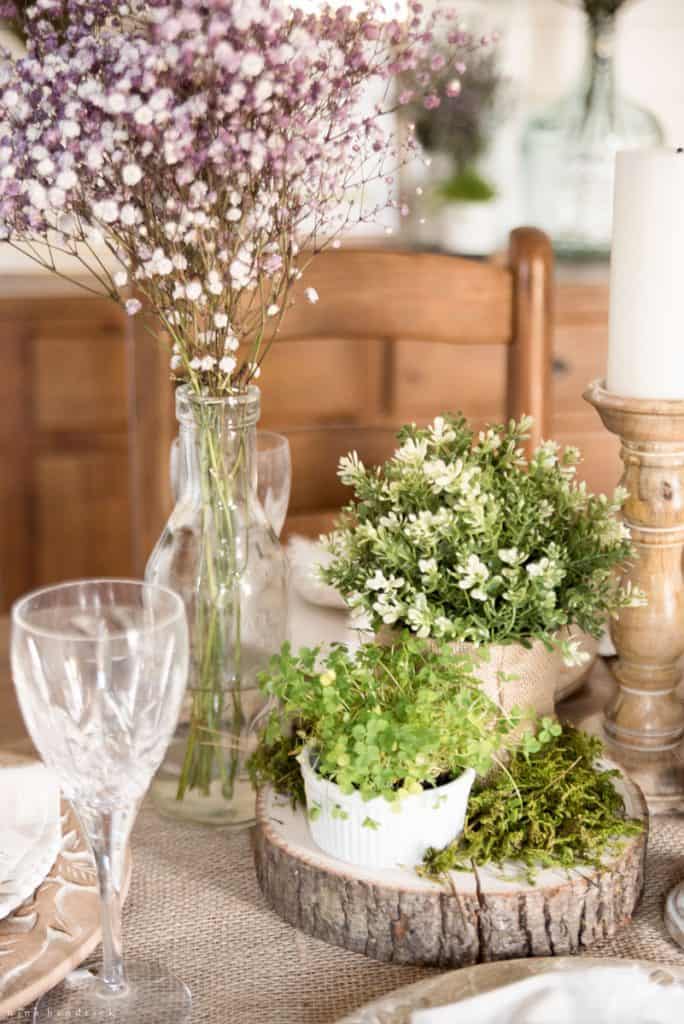 Ireland is famous for being lush and verdant. While clover gets the most attention, Ireland also has plenty of other trees, vines, and fields of wildflowers. Any St. Patrick's Day decorating ideas should include plenty of gorgeous greenery to bring to mind the Emerald Isle.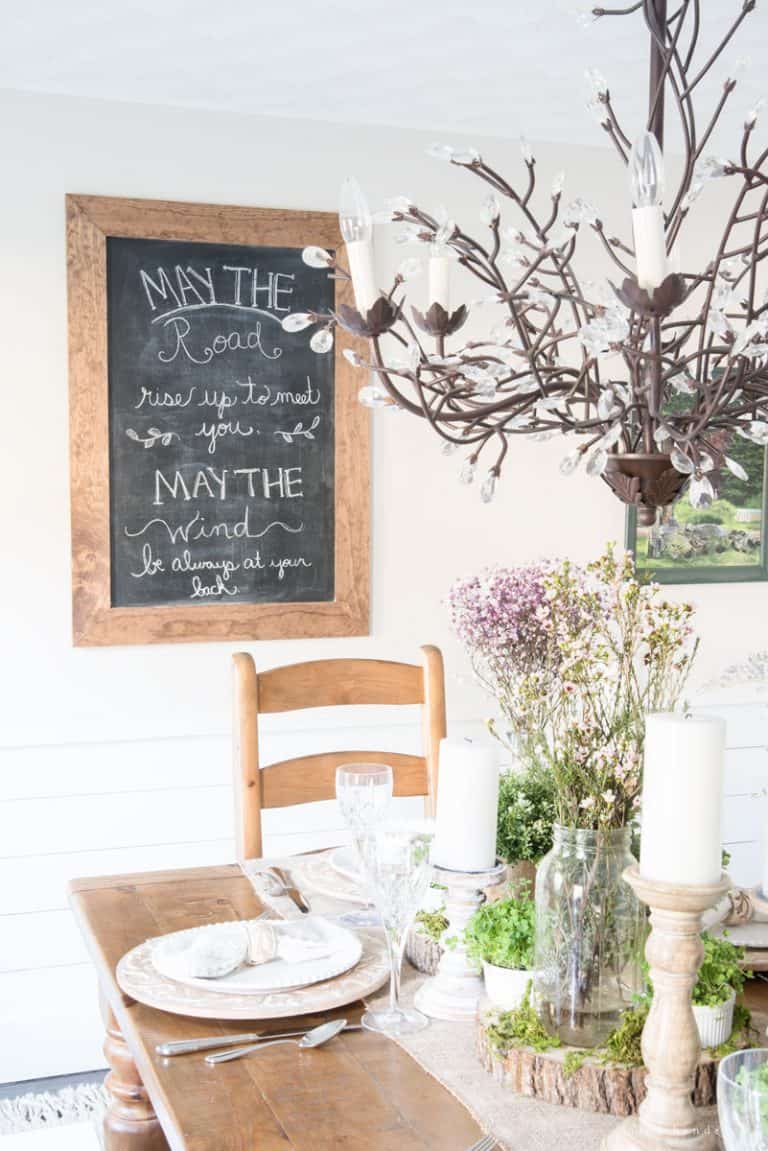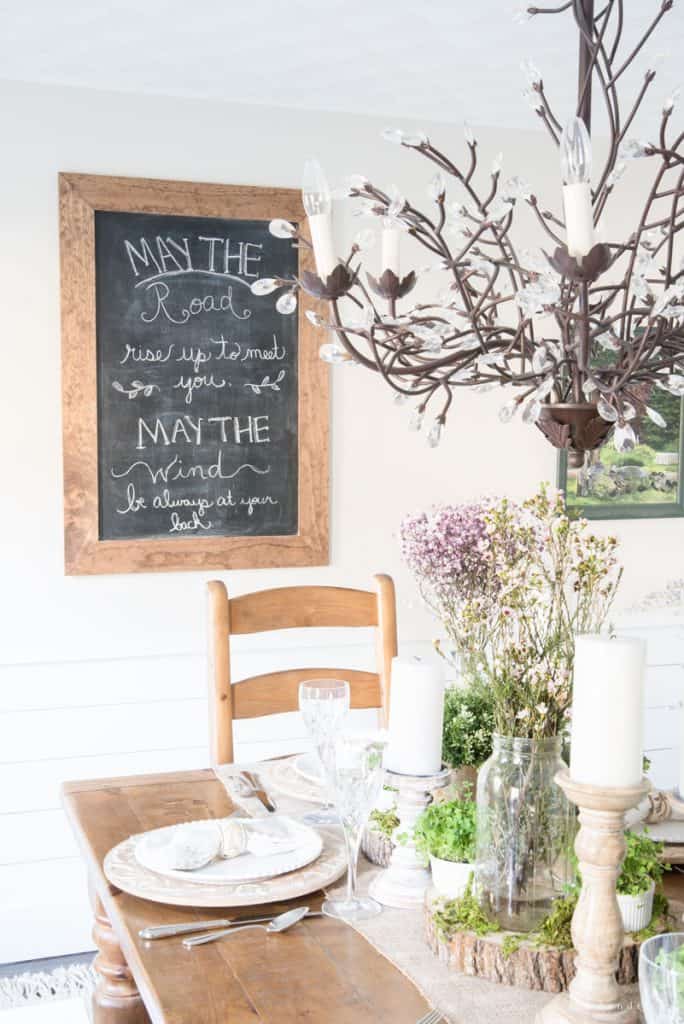 5. Include Artwork with an Irish Blessing
I freehanded this ancient Irish Blessing on a chalkboard, but there are also many prints that you could display for the season. This blessing honors both nature and spiritualism, which are two main pillars of Irish culture and St.Patrick's Day. It's a comforting reminder as we celebrate spring, renewal, and the brighter days up ahead.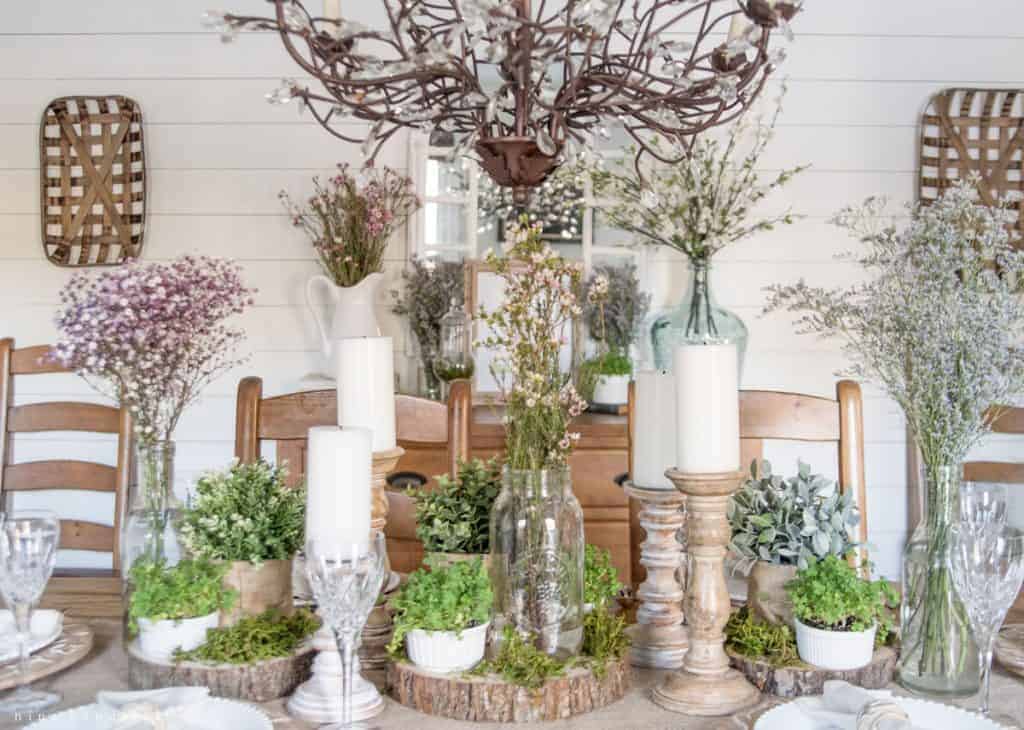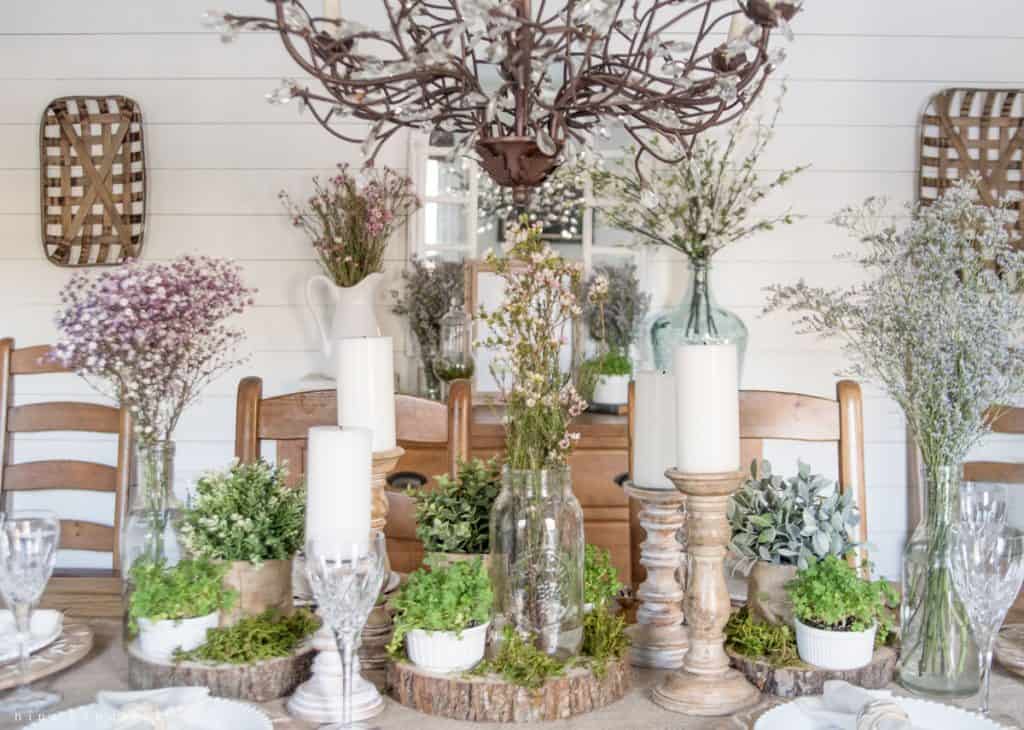 Overall, I hope these St. Patrick's Day decorating ideas inspired you to honor the beautiful country of Ireland and the heritage of Irish American culture. It's truly such a fun holiday and I believe it's one with a spirit that can be celebrated by everyone. Tag me on Instagram @ninahendrickhome if this inspires you to display your own St. Patrick's Day decor!