Christmas Mudroom Decorating Ideas
Although it may not be a traditional spot to decorate, this Christmas Mudroom includes fun ideas for bringing a snowy New England vibe to your holiday decor.
Do you decorate your mudroom for Christmas? I know it can seem impractical to decorate a room primarily known for function, but it's such a fun spot to bring in reminders of all the adventures you can have outdoors in the winter. You can see more from this Robert Frost-Inspired New England theme in this post as well as the tree I decorated with a woodland theme.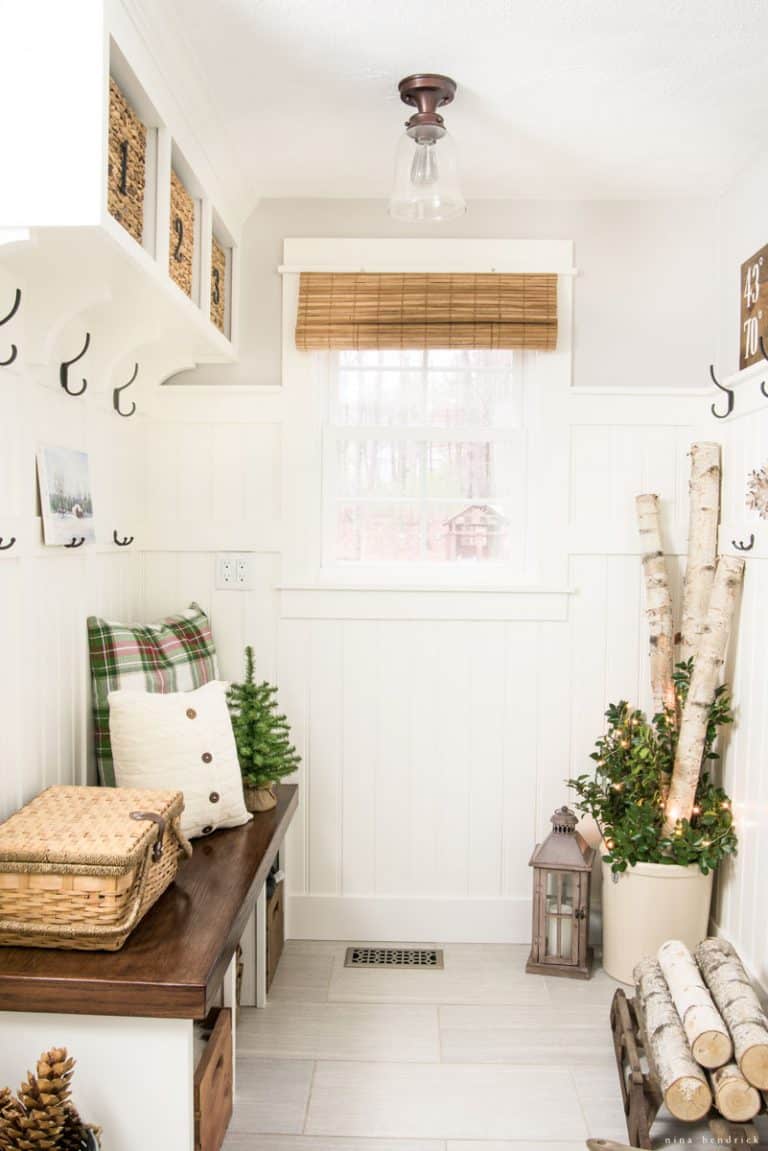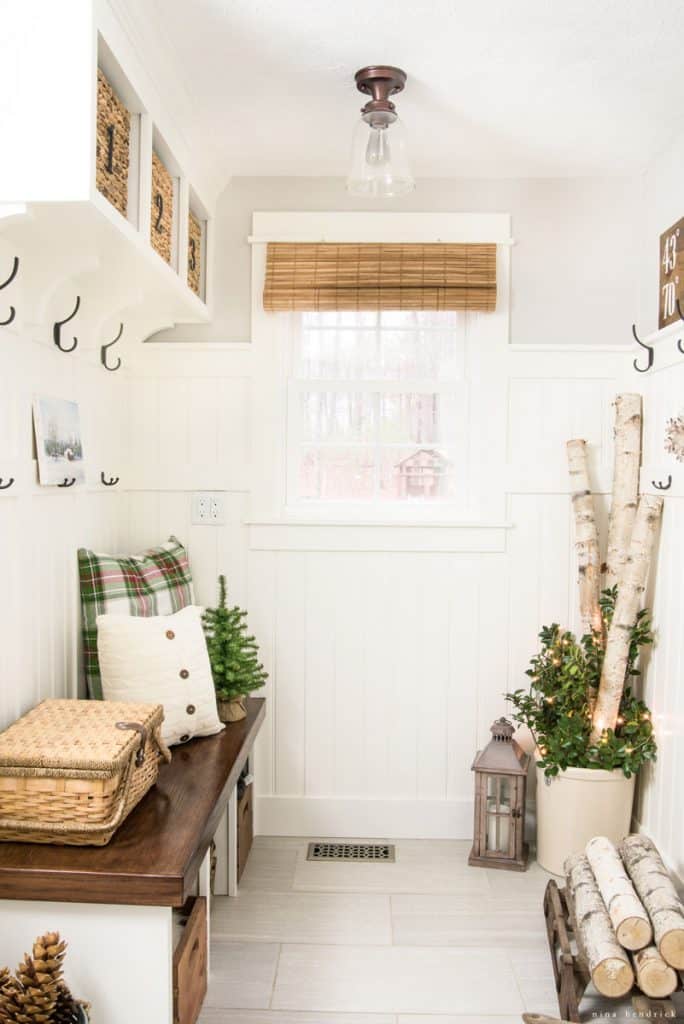 The first cold of winter 2016-17 has officially downed the Hendrick household, folks. I bring you today's inspiration from beneath a pile of tissues. I'm hoping it passes soon, but in the meantime, I'm very excited to decorate for the Christmas season and bring you my very best inspiration.
If you're joining me from Maison de Pax, welcome! If not, I encourage you to visit- my sweet friend Rachel has such a beautiful home, and her holiday tours are always breathtaking.
When Ashley from Cherished Bliss reached out and asked if I'd like to take place in her Christmas series, I absolutely loved the idea. Each week we will share a different aspect of our Christmas decorations, starting with Entryways.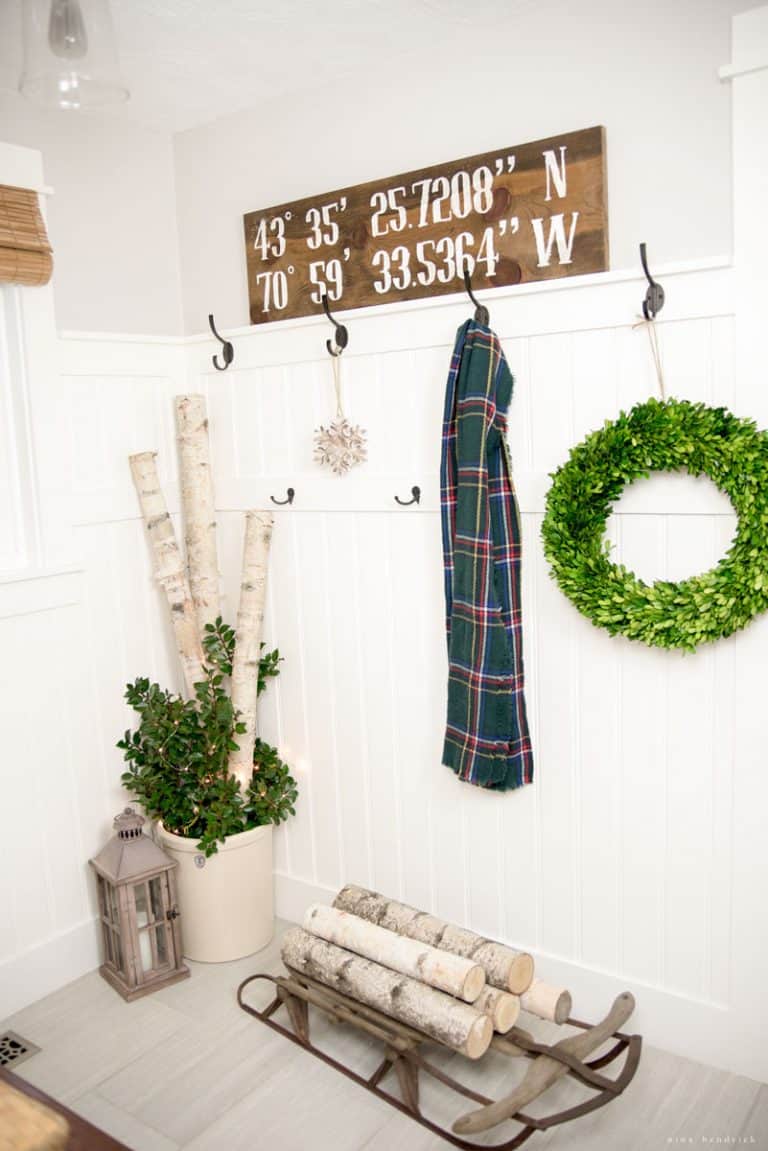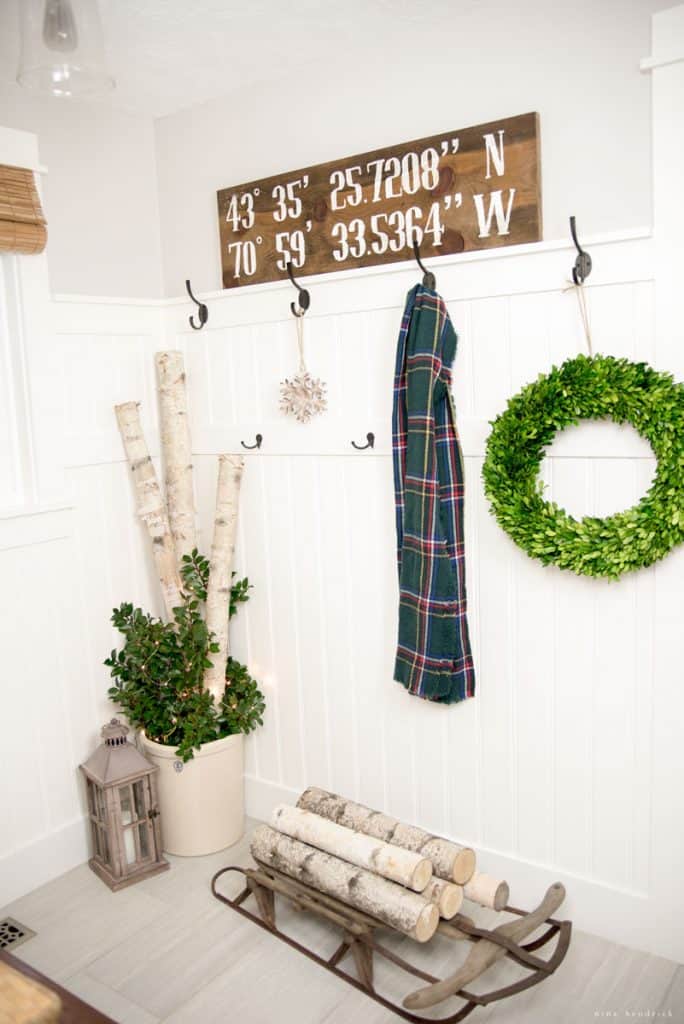 Since our foyer is still under construction, I decided to share a different entryway all dressed up- our Mudroom.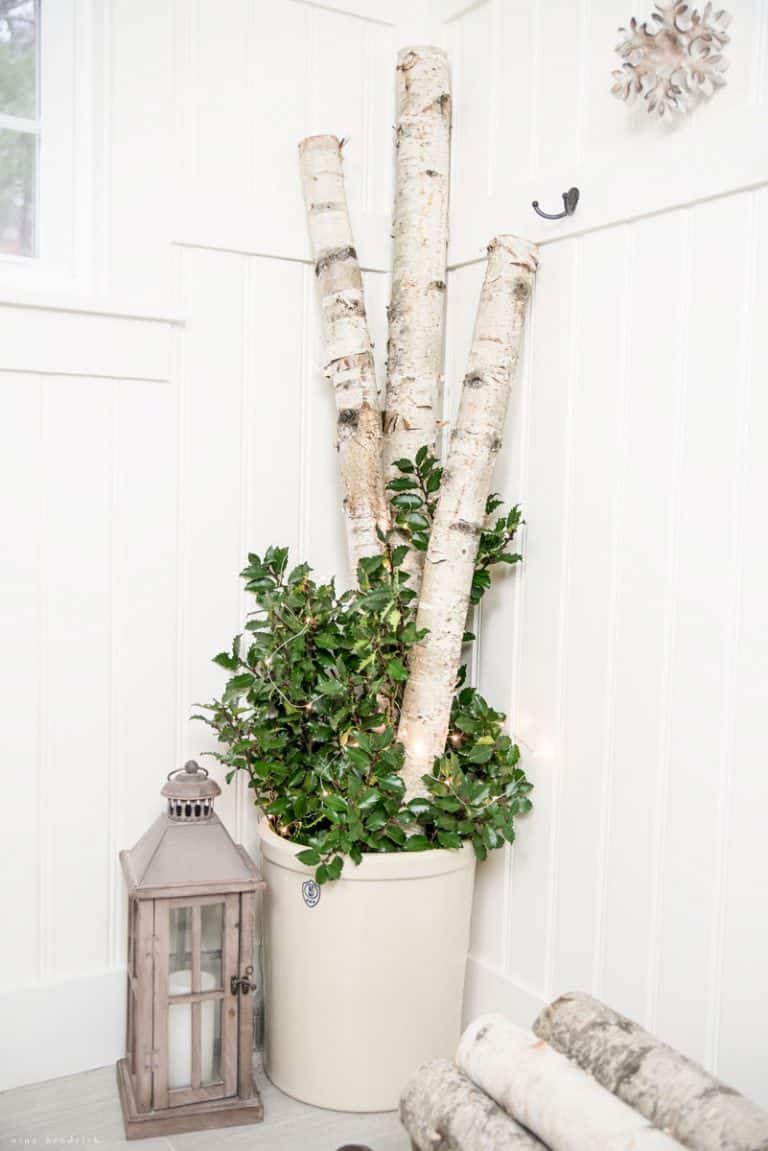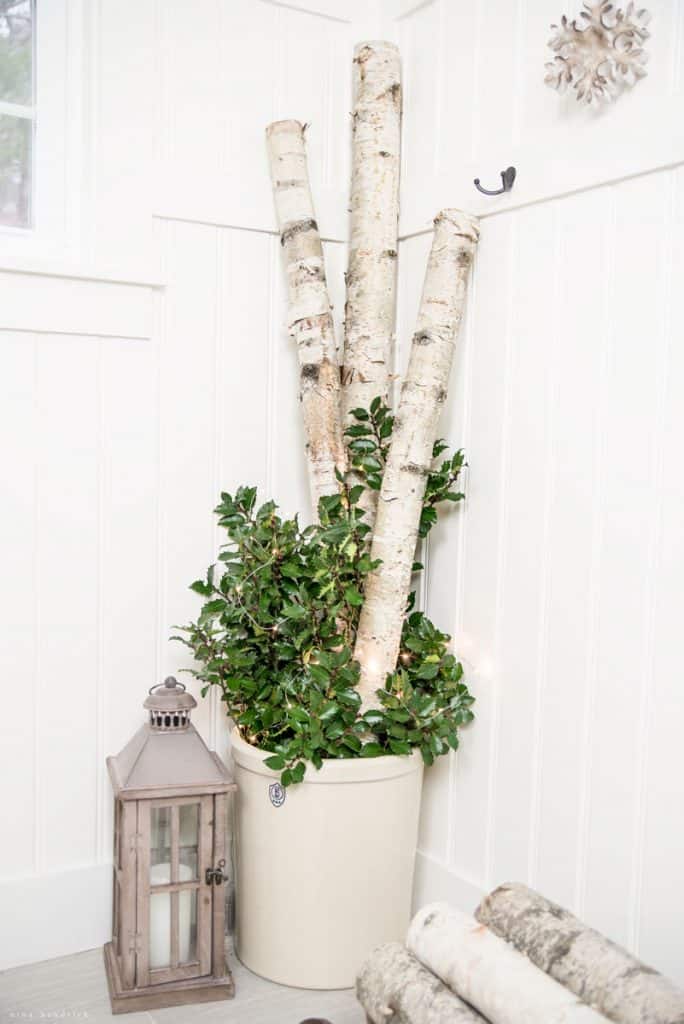 I was thinking of the Robert Frost poem "Stopping by Woods on a Snowy Evening" as I decorated this space. It's one of my favorite poems, especially the lines, " The woods are lovely, dark and deep, But I have promises to keep, And miles to go before I sleep…"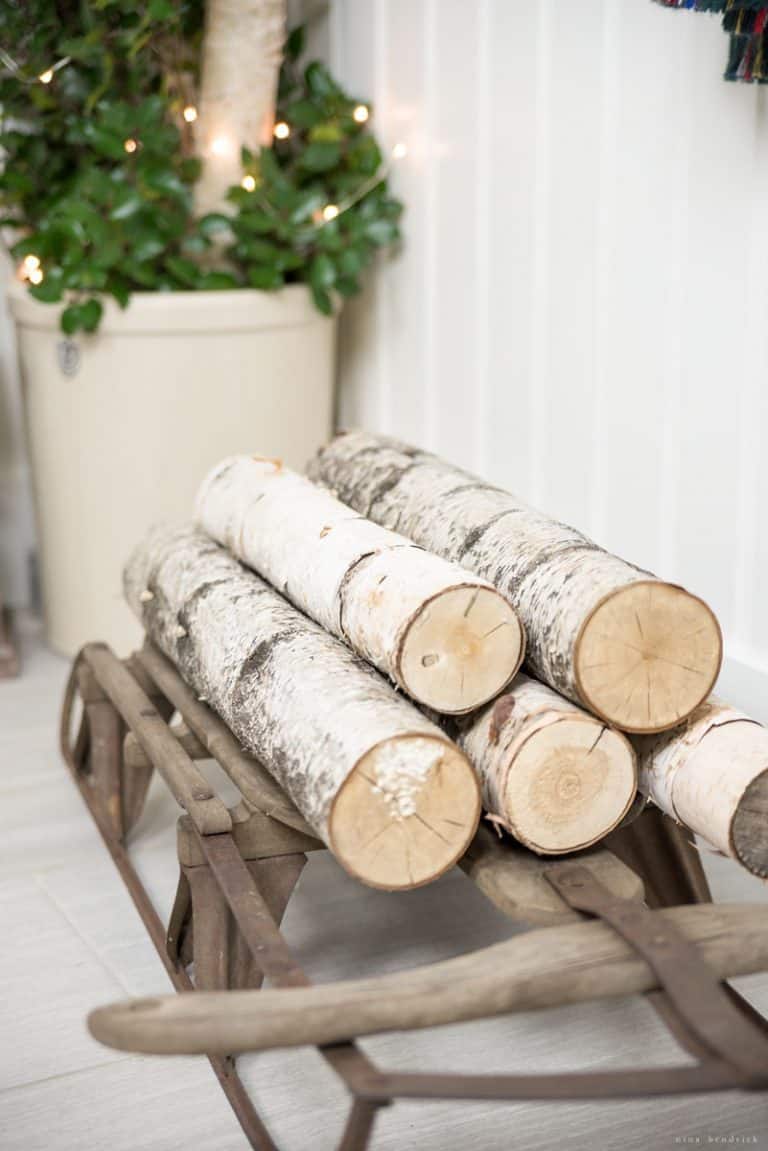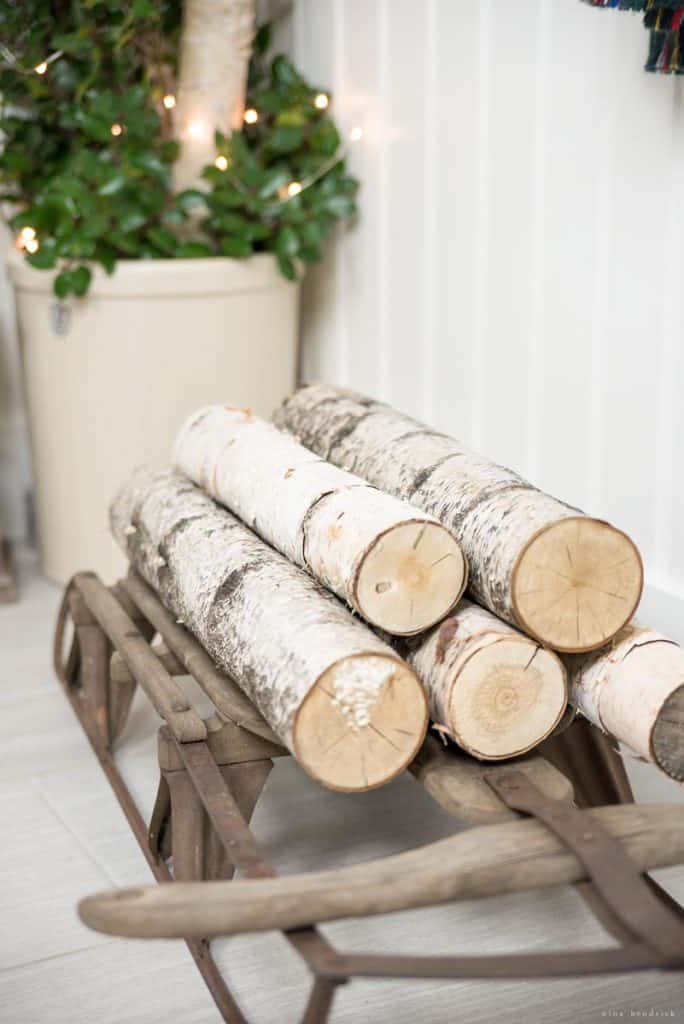 I just picture the narrator's horse (a clydesdale in my mind) pulling a sled full of firewood and gifts as he tries to make his way home to his family on "the darkest evening of the year". This little sled was an antique find, and I'm looking for the perfect rope to string through the steering bow.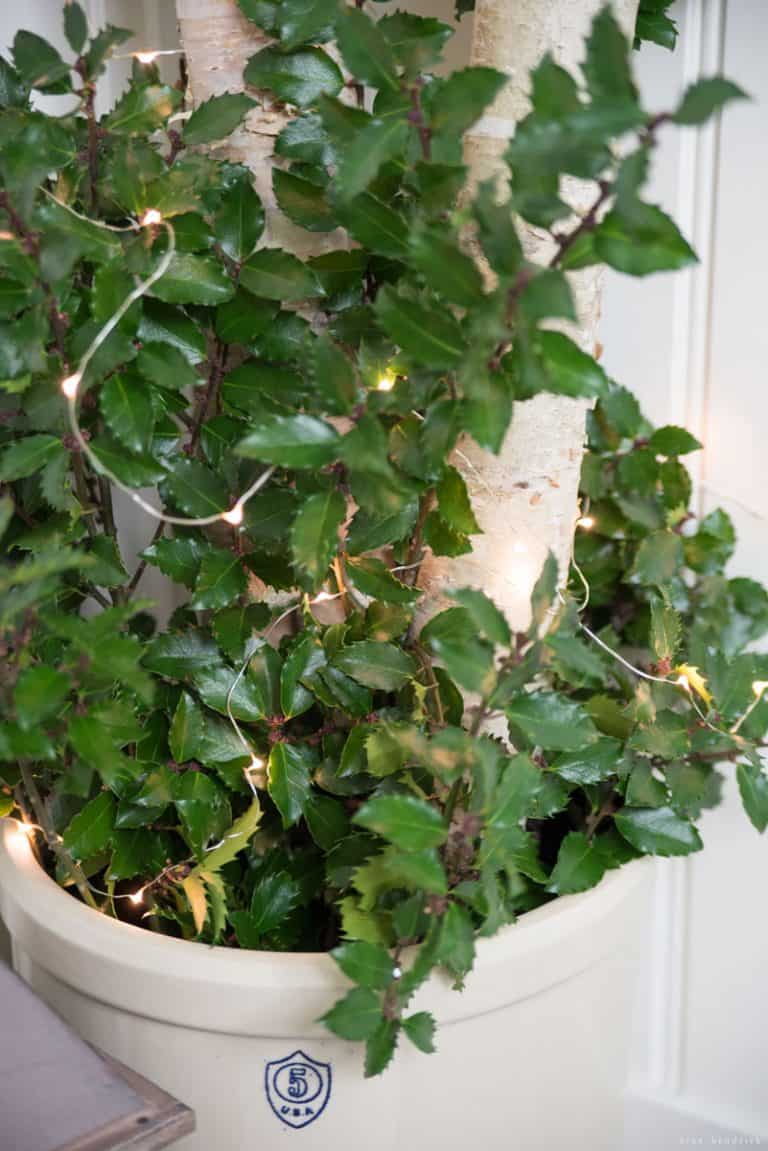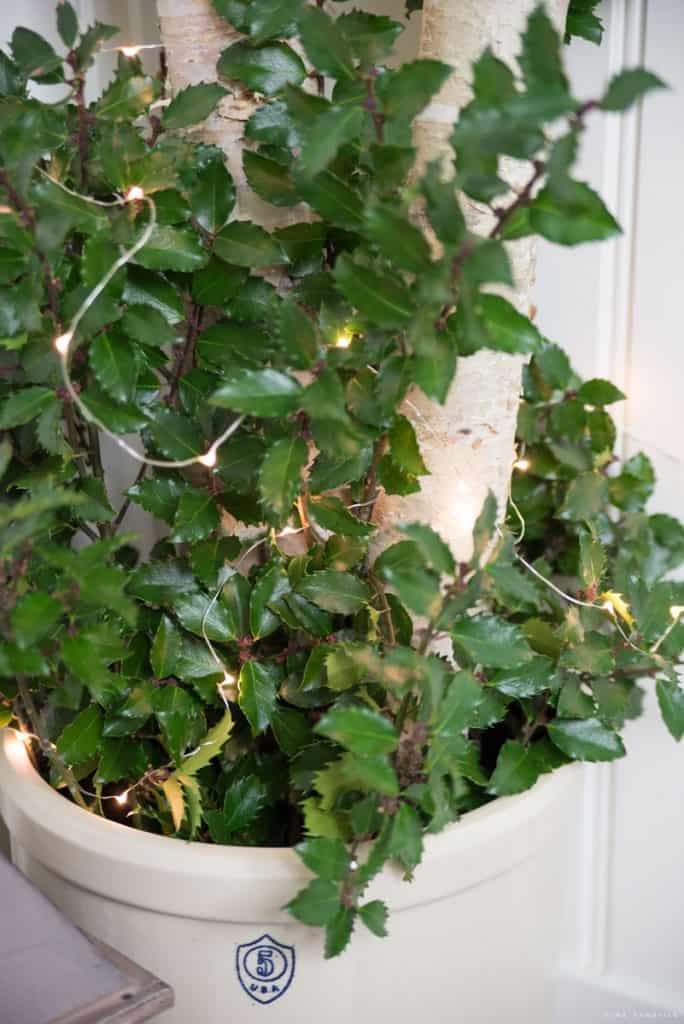 Mack clipped this holly from the shrub in our yard. I loved the idea of incorporating natural elements in the display. It's early yet for the fresh Christmas trees, but these will likely be swapped out for fraser fir clippings once we get our live tree.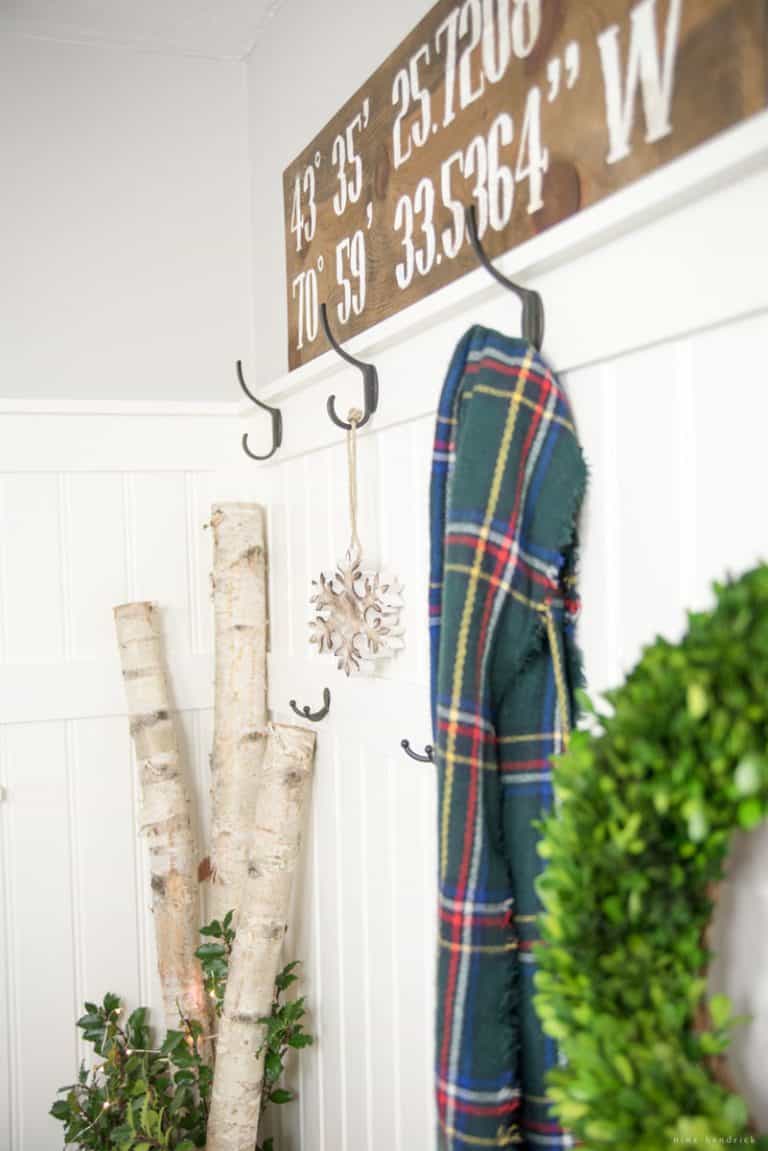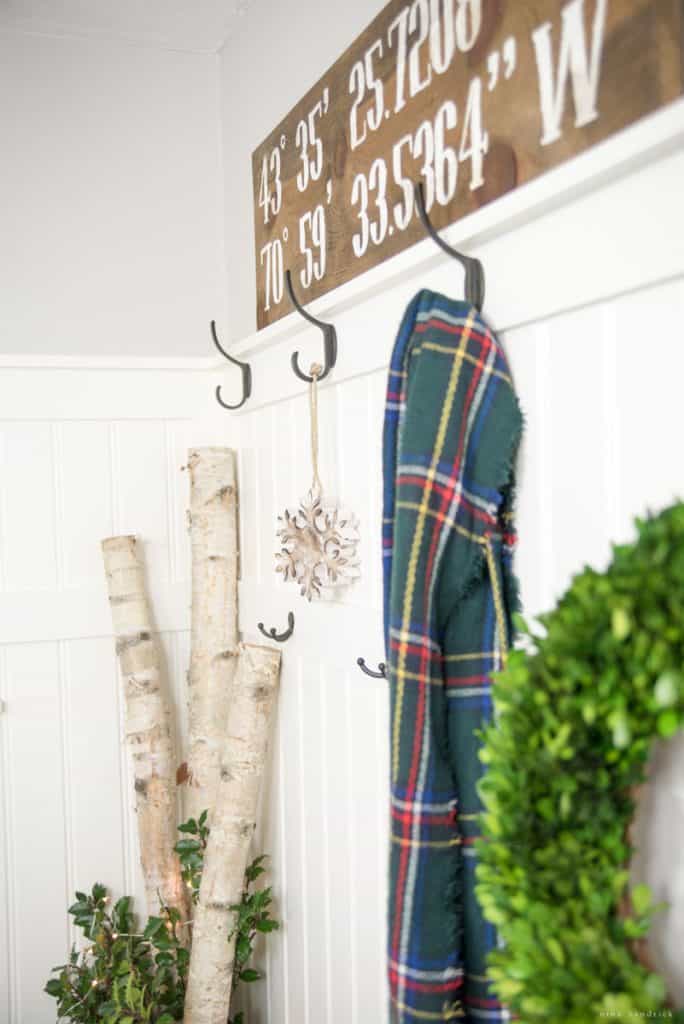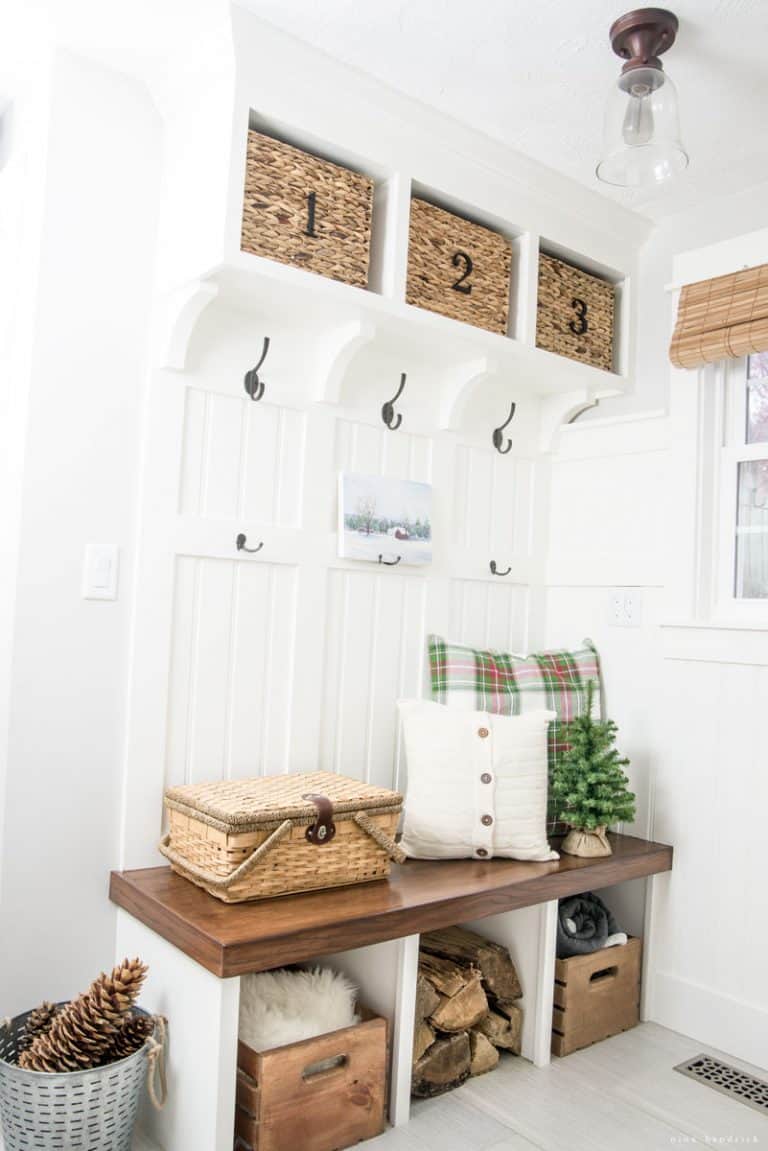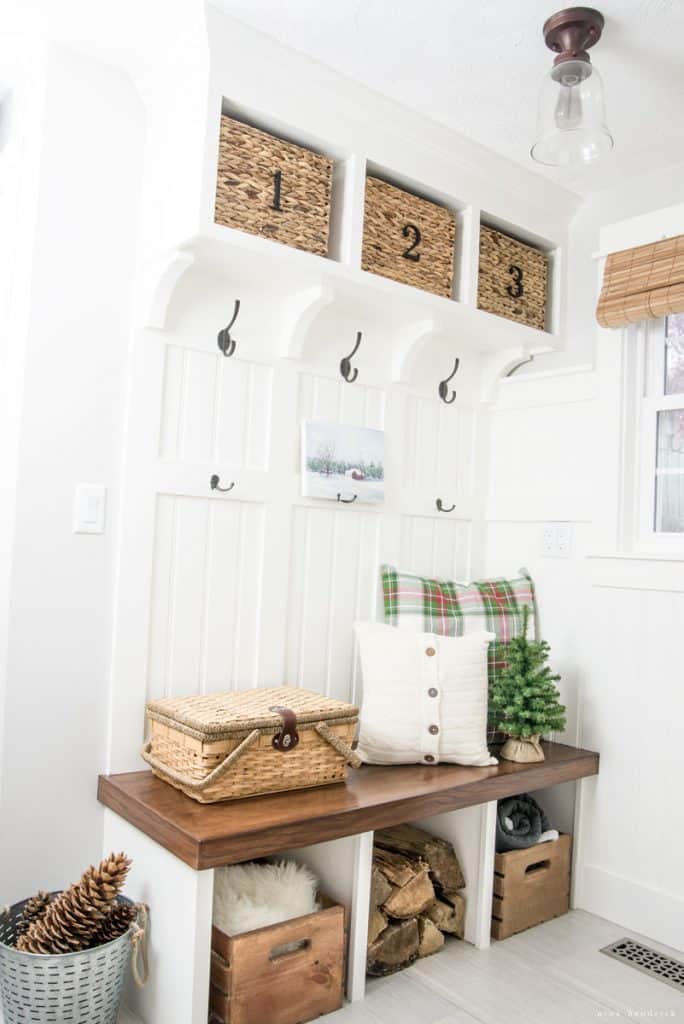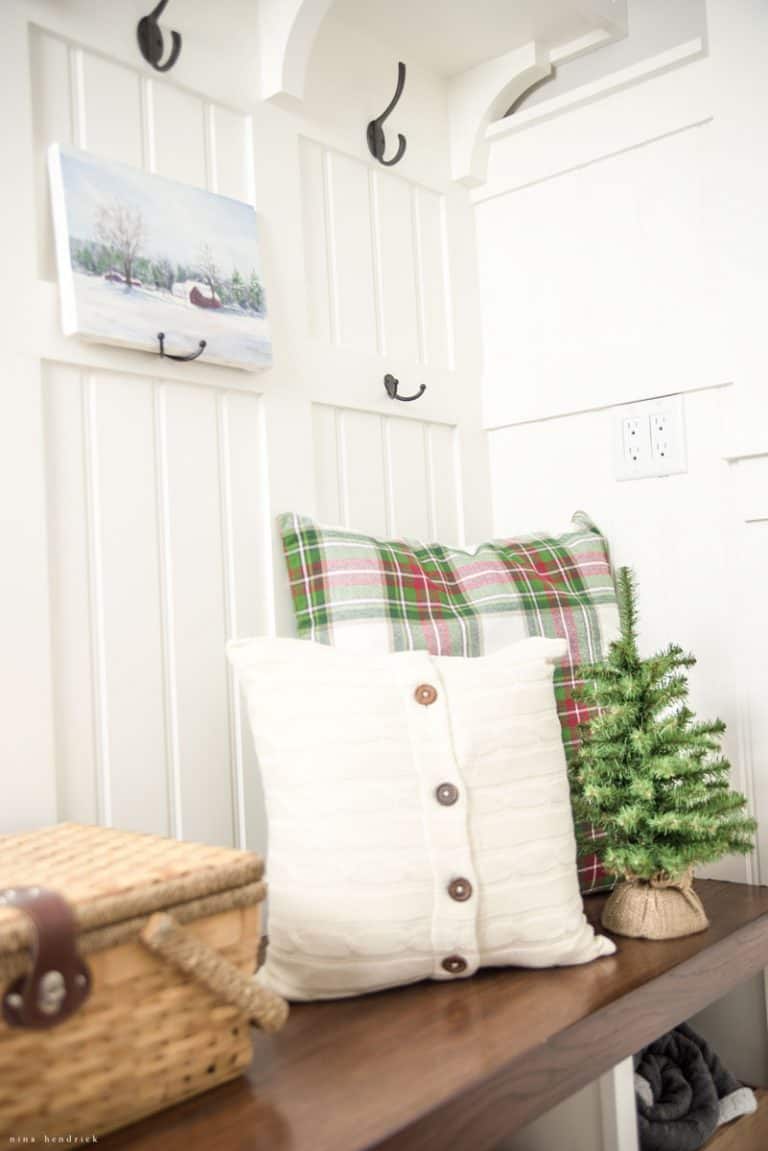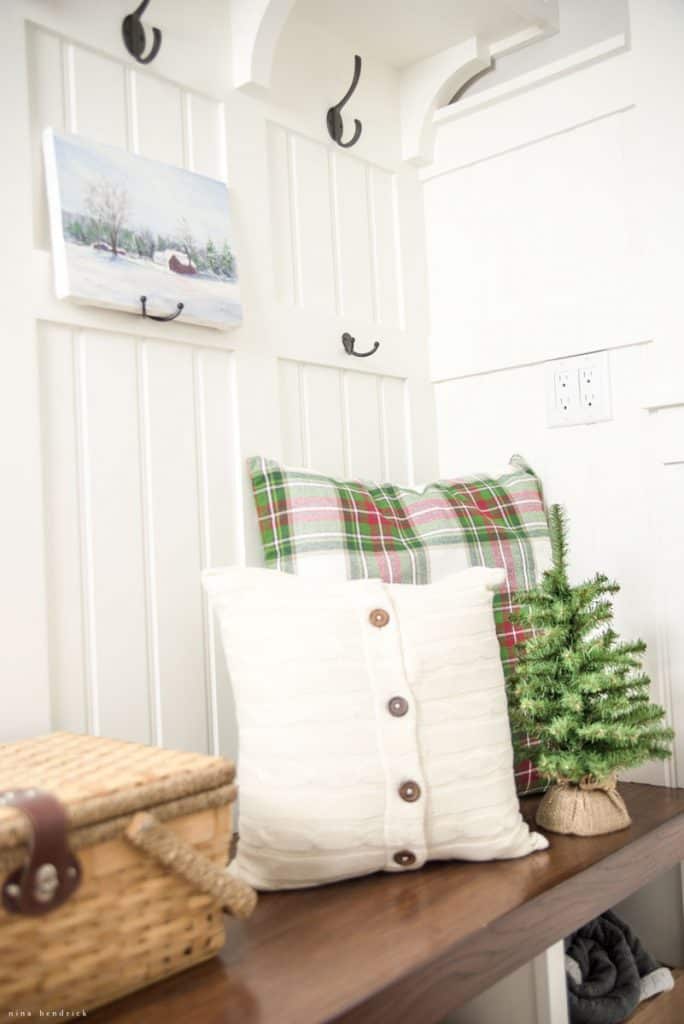 The small landscape painting was done by my Grandfather. It's quintessential New England, just like the poem that inspired this space.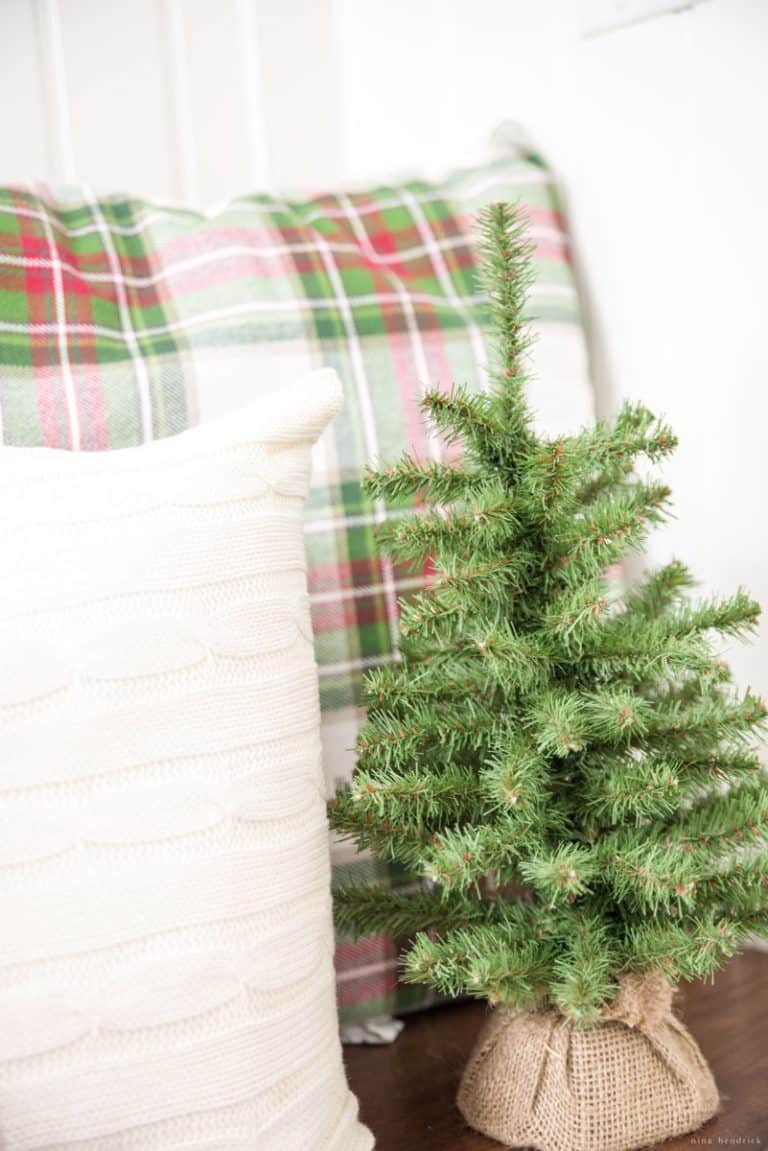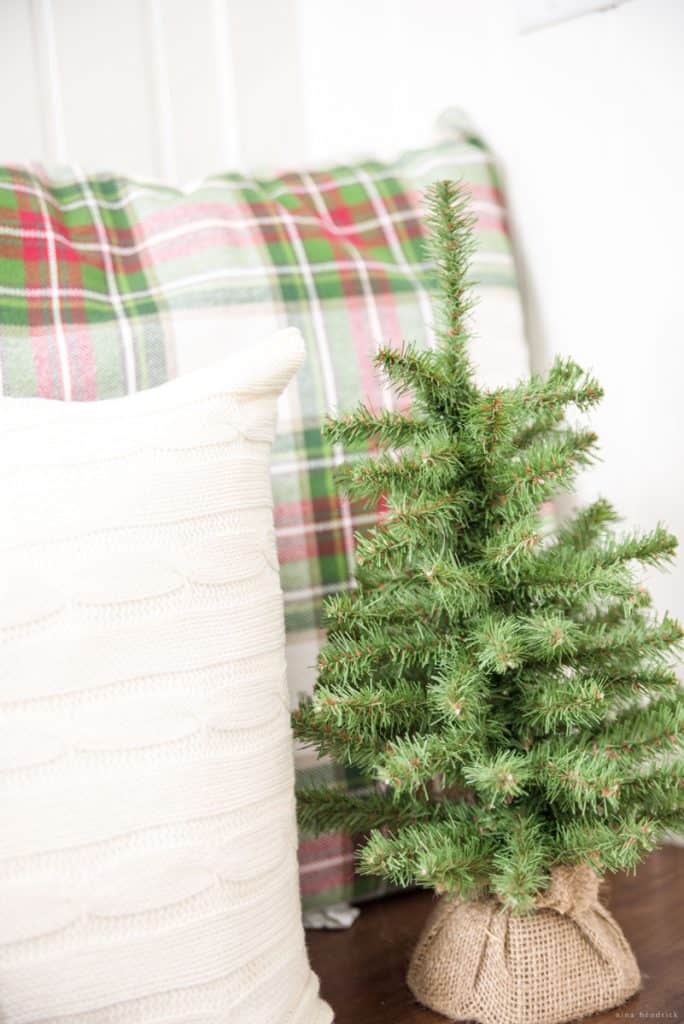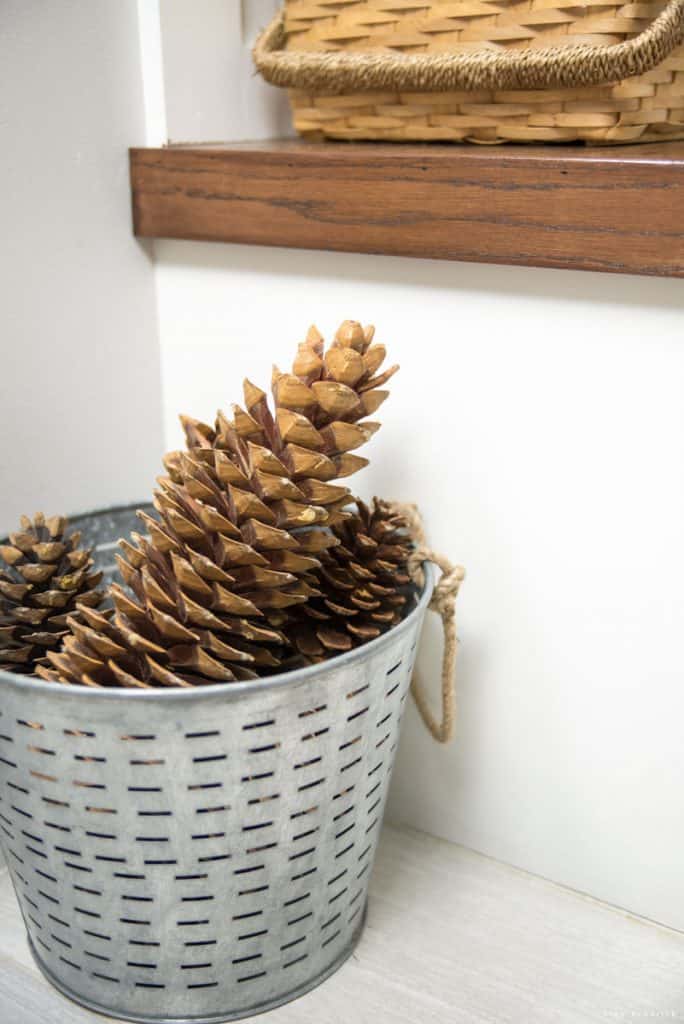 I hope you enjoyed this room! The next stop on the tour is Taryn's beautiful entryway over at Design, Dining, and Diapers. I always love her modern rustic style!