Use the fresh produce of the season for early fall entertaining! This autumn gathering with friends includes a charcuterie board, harvest sangria, and apple crostata.
It's still early, but Autumn is the season that inspires me to begin to open up my home to entertain my friends and family. In preparation for this Early Fall entertaining, I came up with a menu that celebrated some of the produce of the season. You can also see how I decorated and set a tablescape for Early Fall!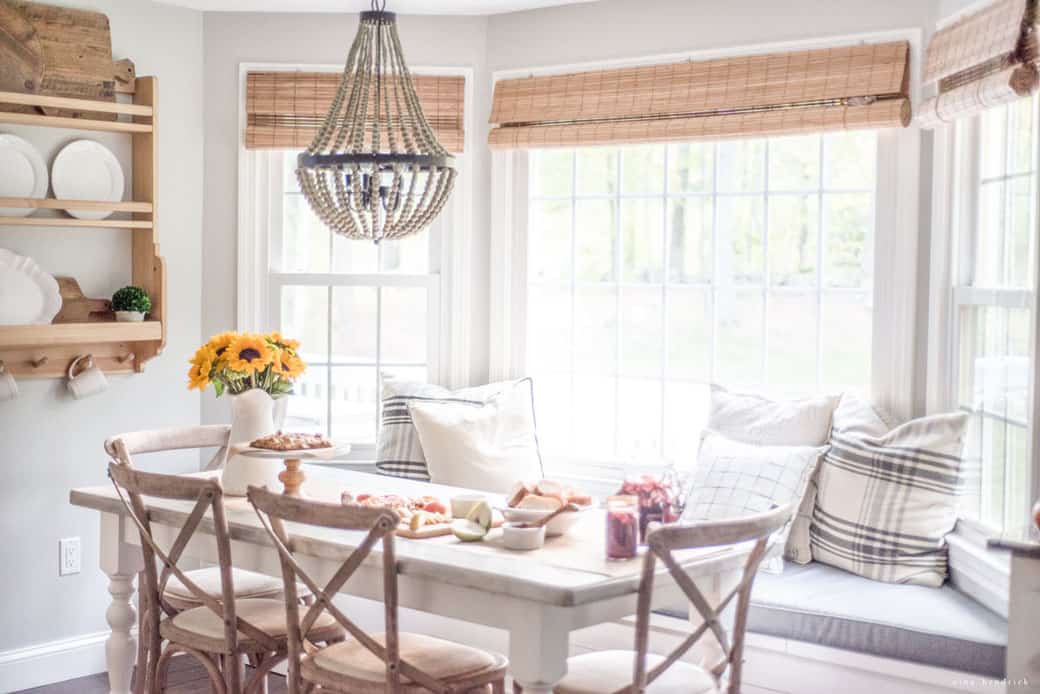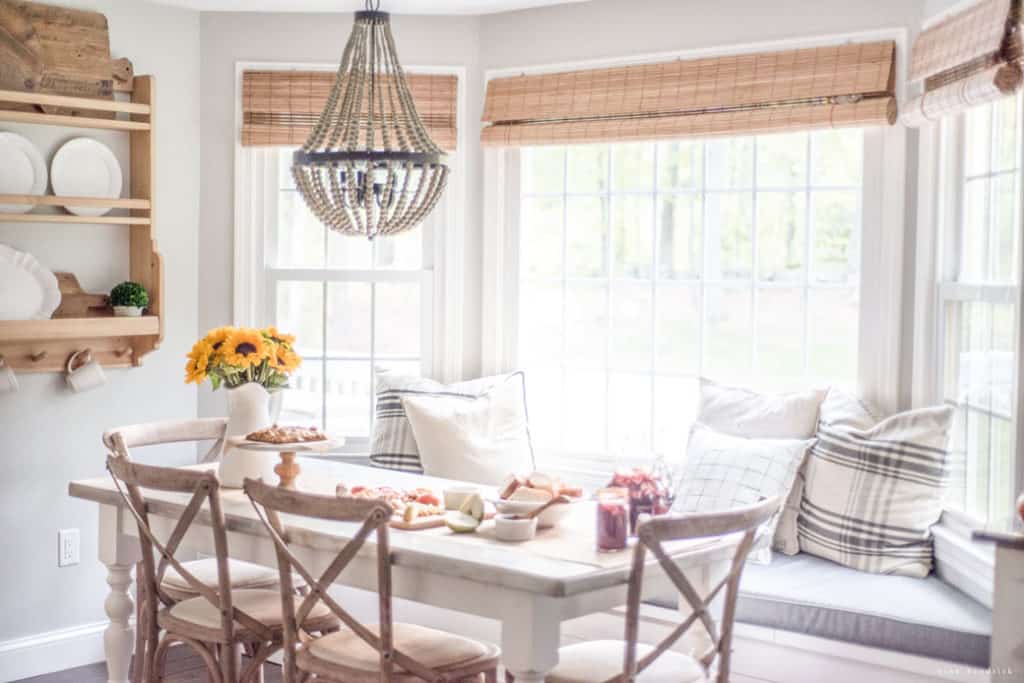 Farmer's Market-Inspired Early Fall Entertaining Ideas
Harvest Sangria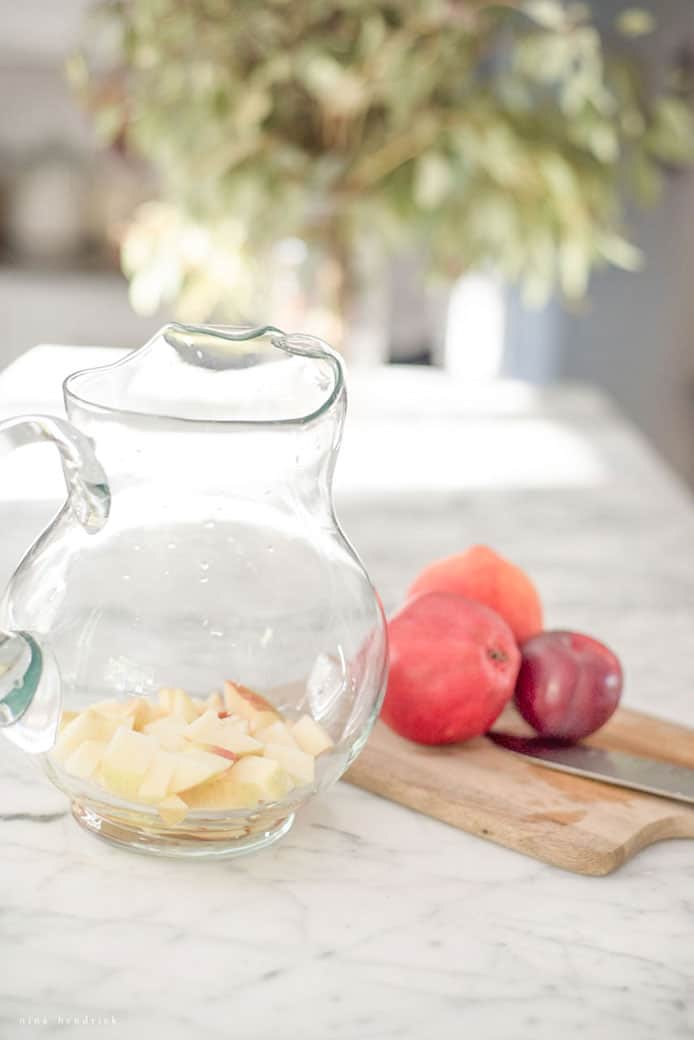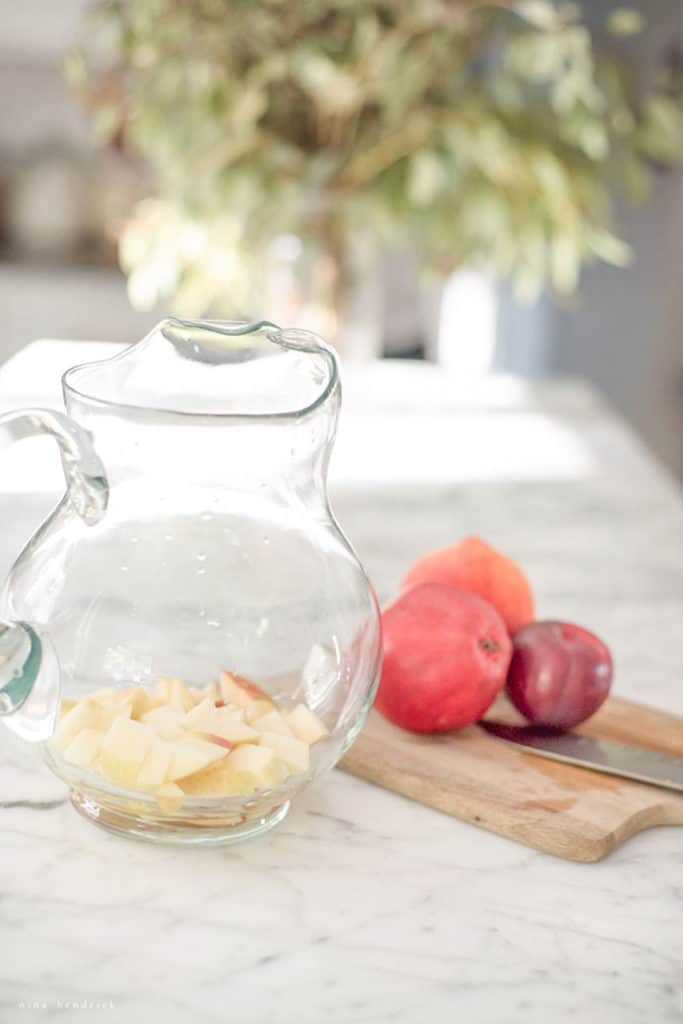 Sangria is kind of my "thing" amongst my friends. Somehow I have a knack for throwing a bunch of fruit, juice, and spirits together and making it taste pretty good. While I wouldn't say this is an important skill to have, it's a fun one.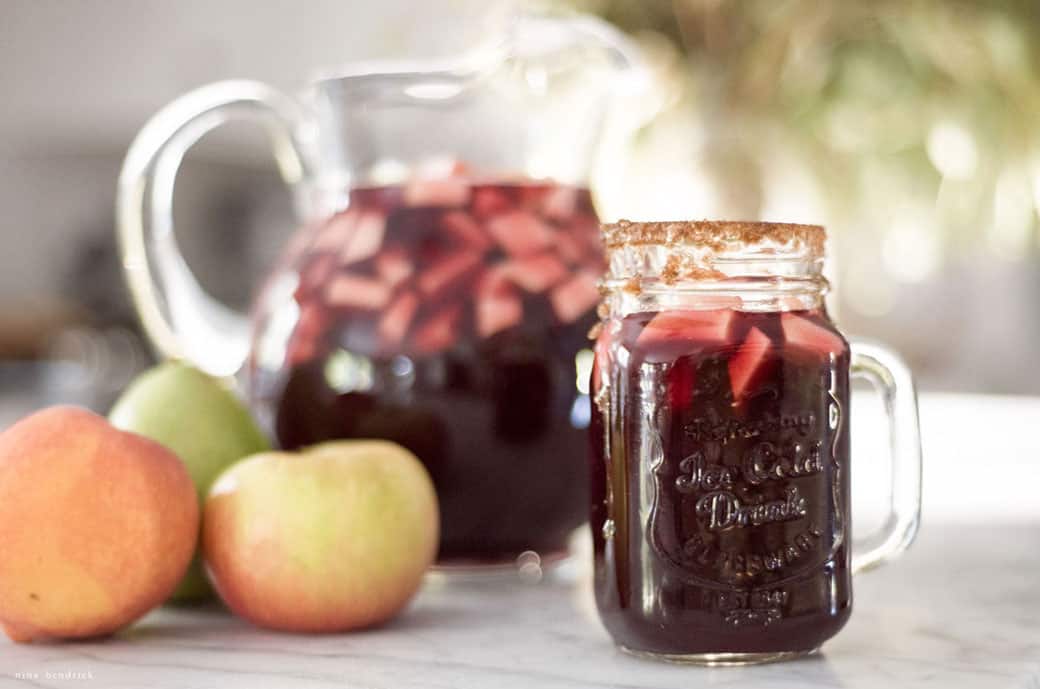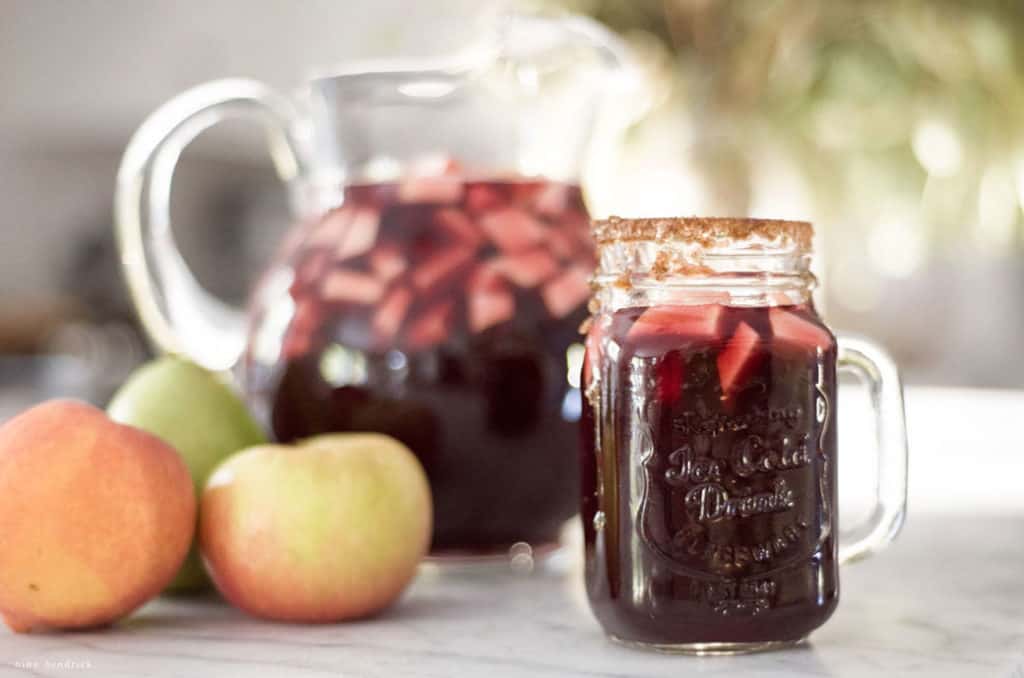 You can get the recipe for my Harvest Sangria here. I used the very same apples that I grabbed at the farmer's market and featured in the Early Fall Mudroom, along with pears and peaches.
Rustic Apple Crostata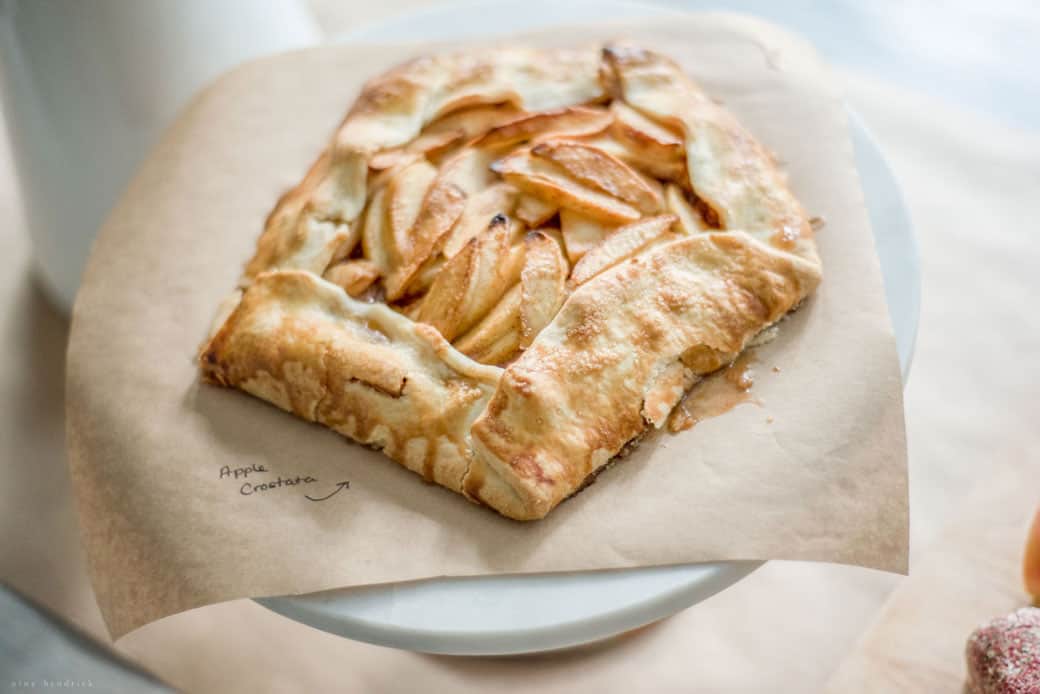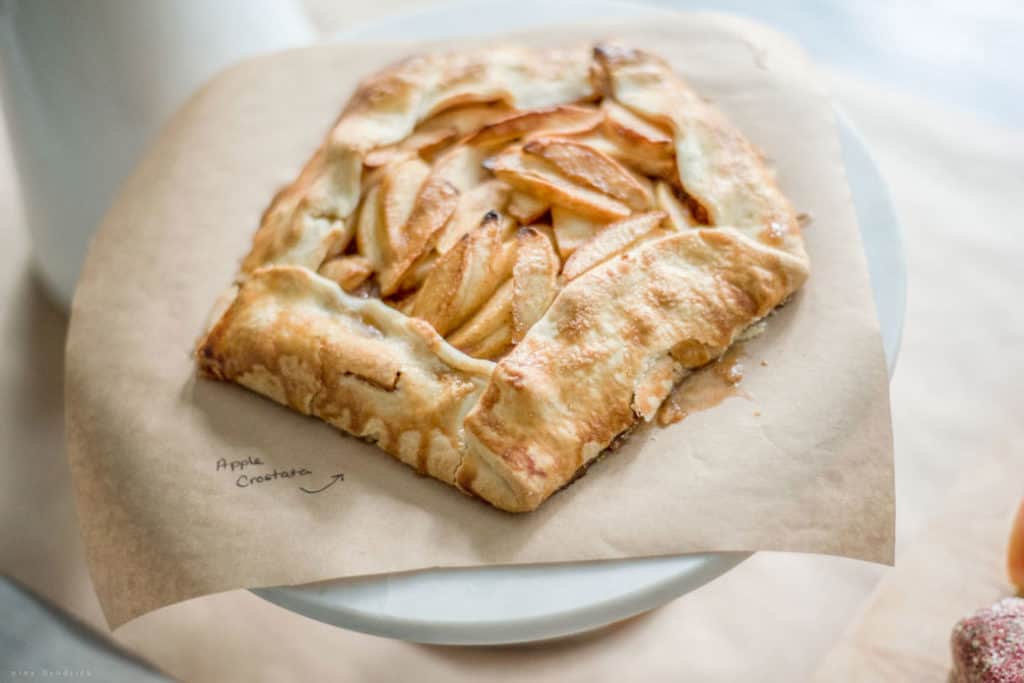 I also used those apples to make a quick and easy Rustic Apple Crostata. You may have already caught the blueberry version, which is easy and yummy, too!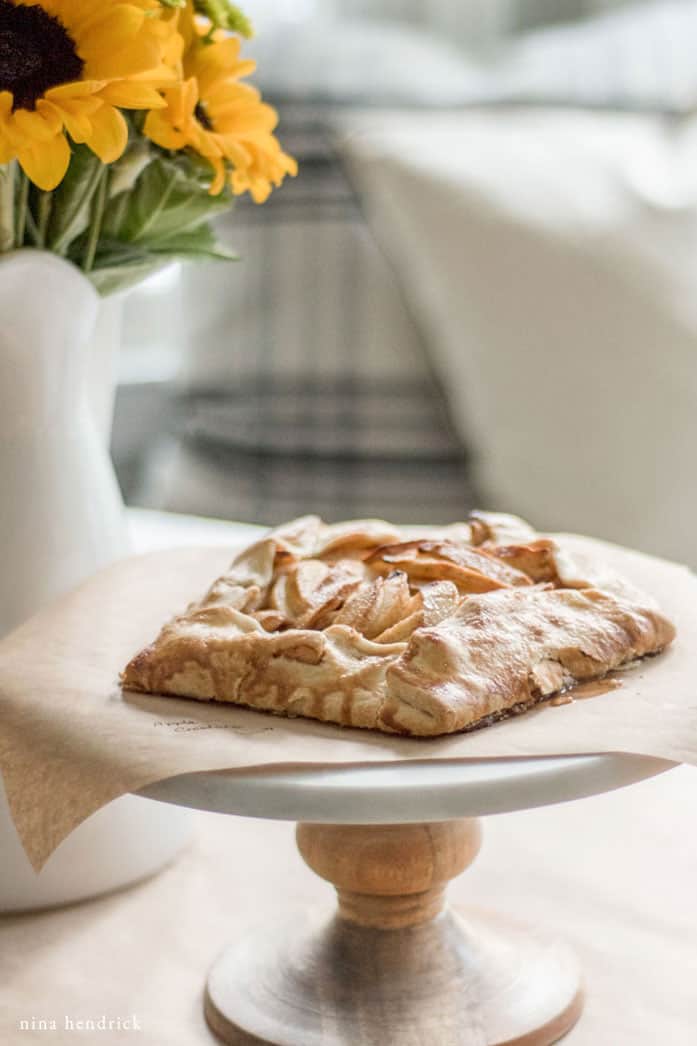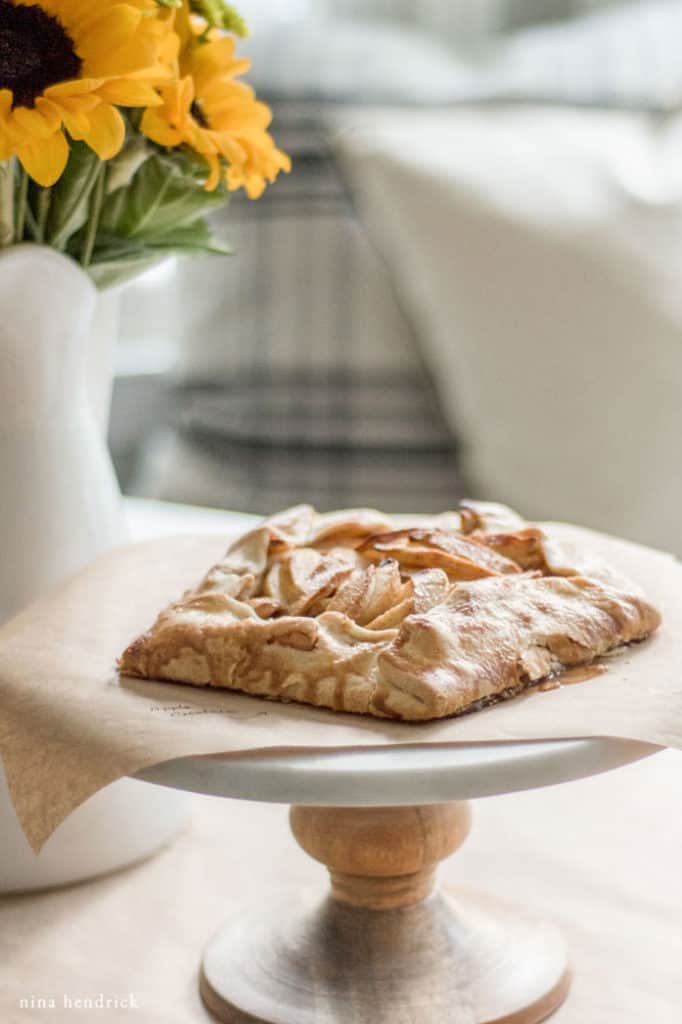 This one always has people coming back for seconds. I highly recommend it with a scoop of vanilla ice cream and a drizzle of caramel!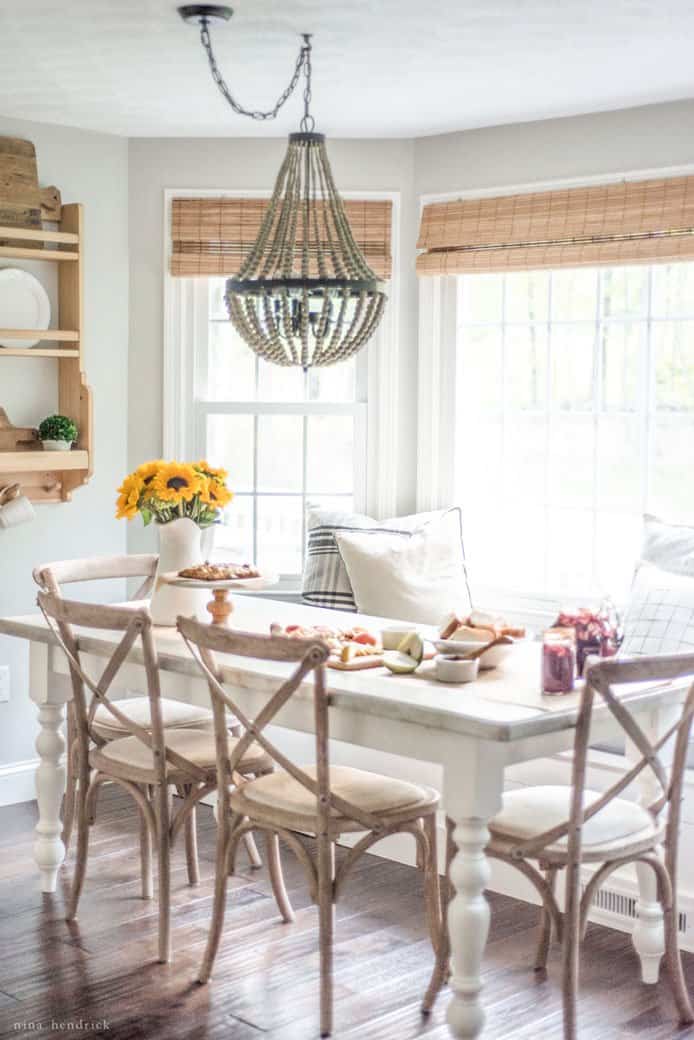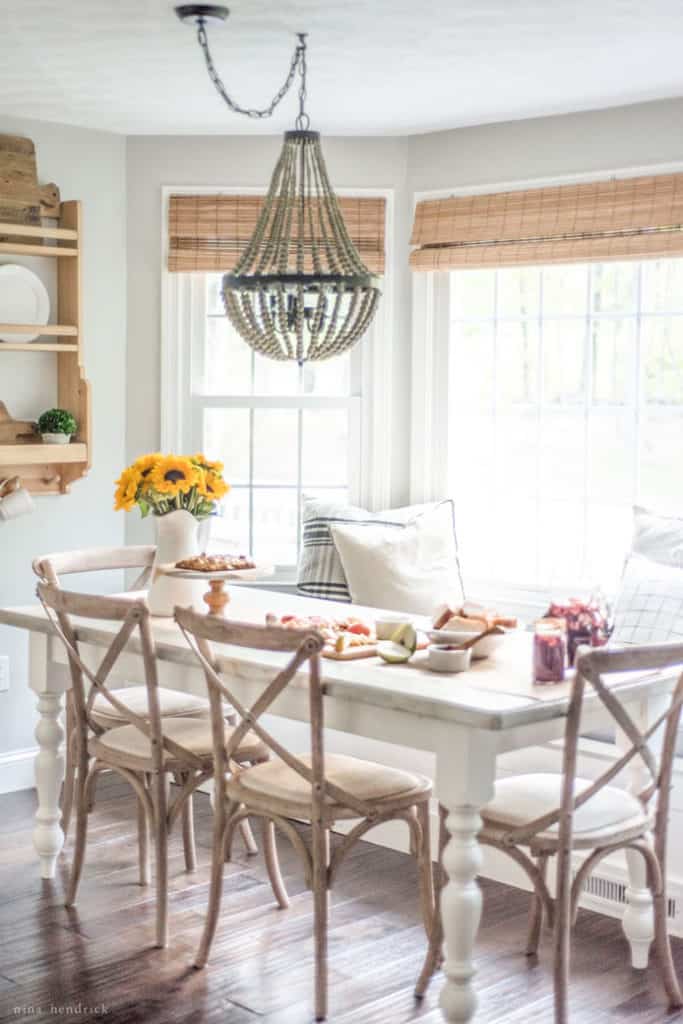 My last step was putting all of it together. The breakfast nook is the perfect spot for casual and comfortable entertaining.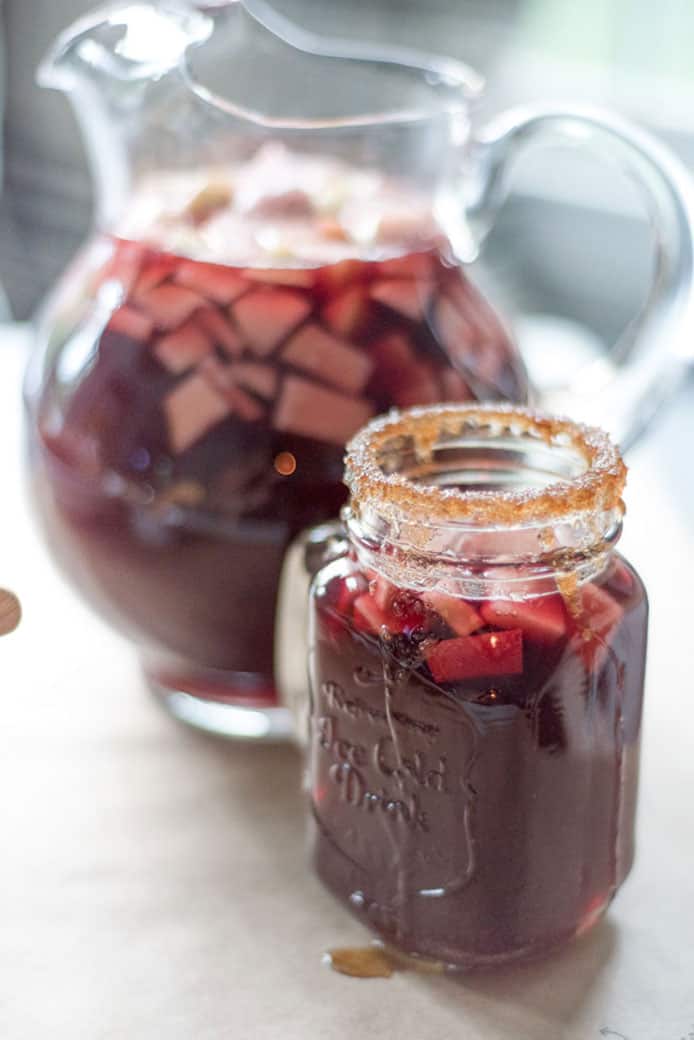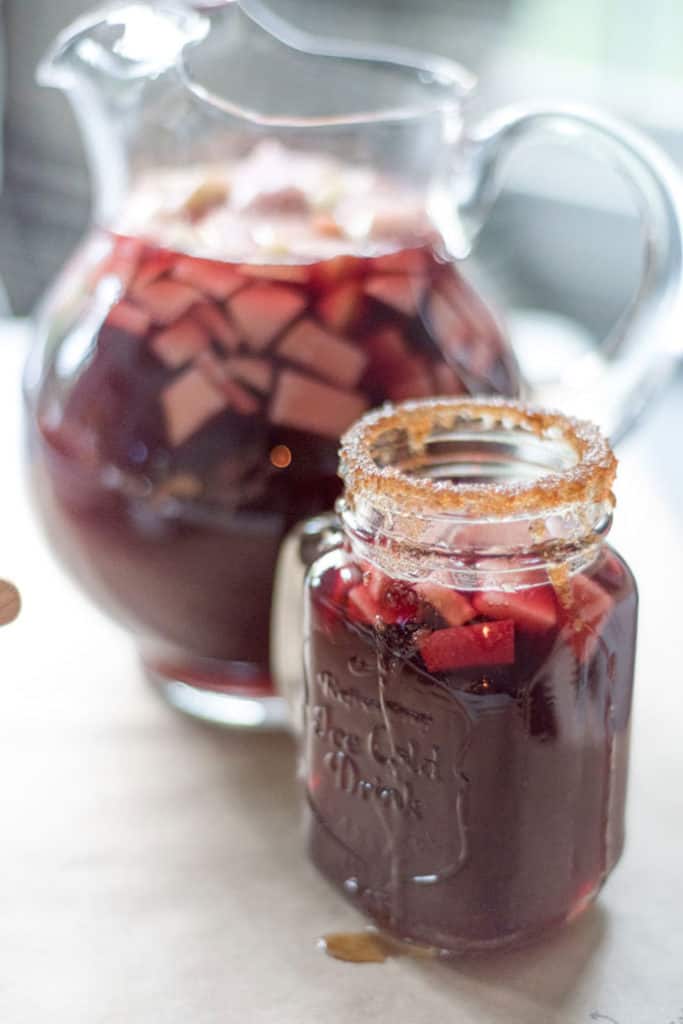 I brought the sangria over to serve with the rest of the snacks.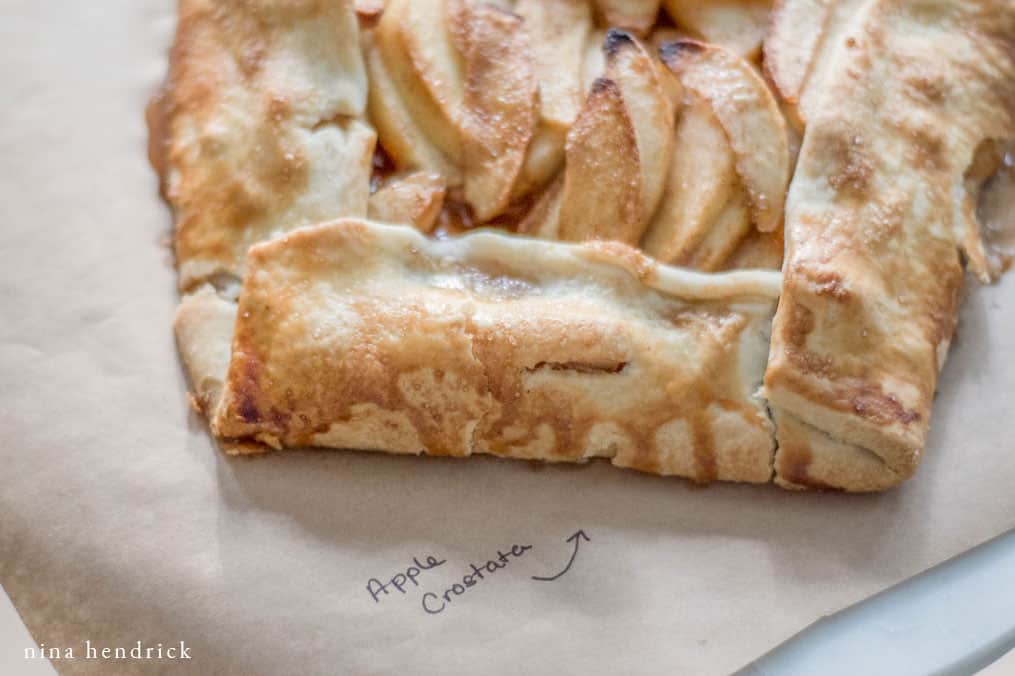 This trick of using a kraft paper runner and labeling items has become one of my favorites.
Early Fall Entertaining Charcuterie
Nothing says "autumn" quite like a charcuterie board! With the cooler weather, inviting friends over for a cozy evening of conversation and delicious snacks is the perfect way to embrace the season. Whether you're hosting an intimate gathering or a large party, a charcuterie board is the perfect way to impress your guests and provide a variety of delicious flavors to enjoy. You can see my charcuterie basics here!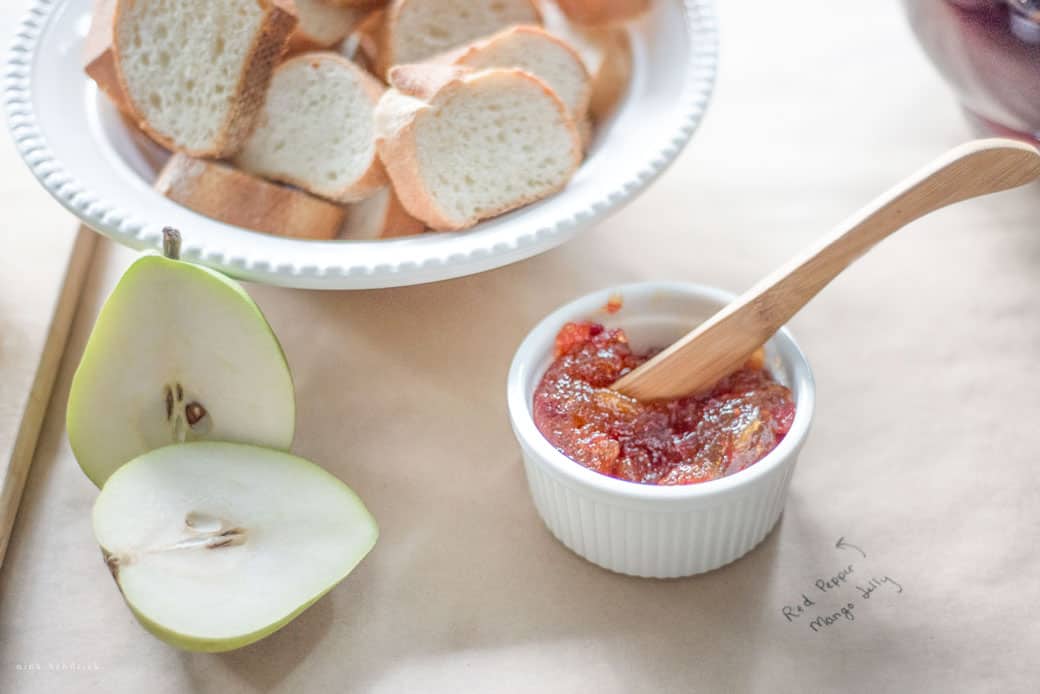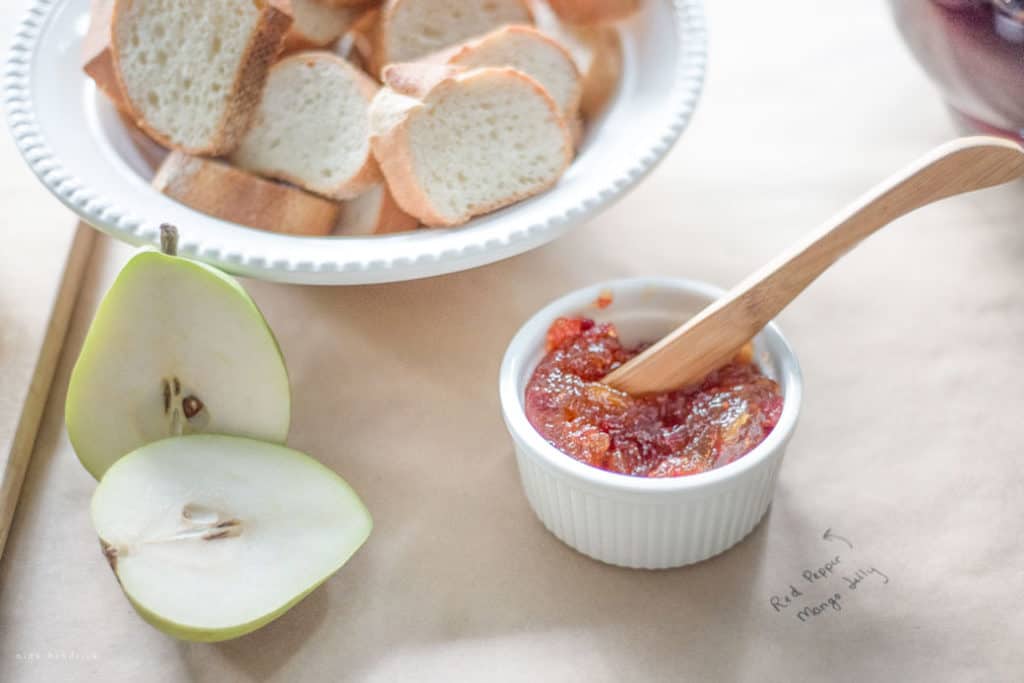 It's a great way to clear up any mysteries and is especially helpful when there are spicy items, or if you have anyone with special food preferences or allergies.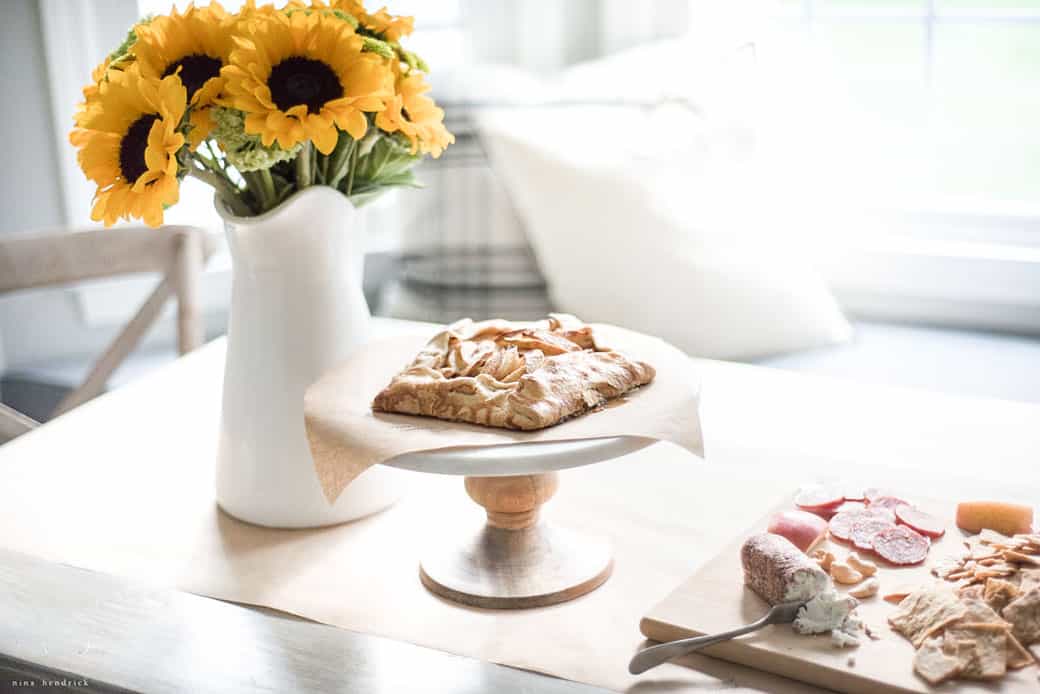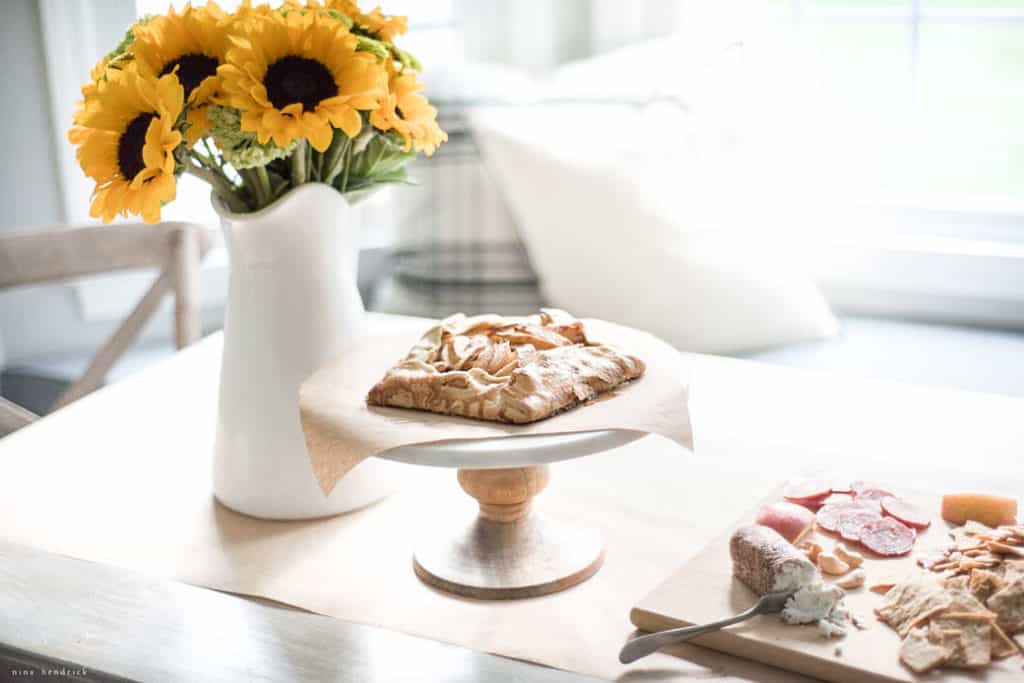 Here's the Apple Crostata and the lovely sunflowers that have lasted over a week now.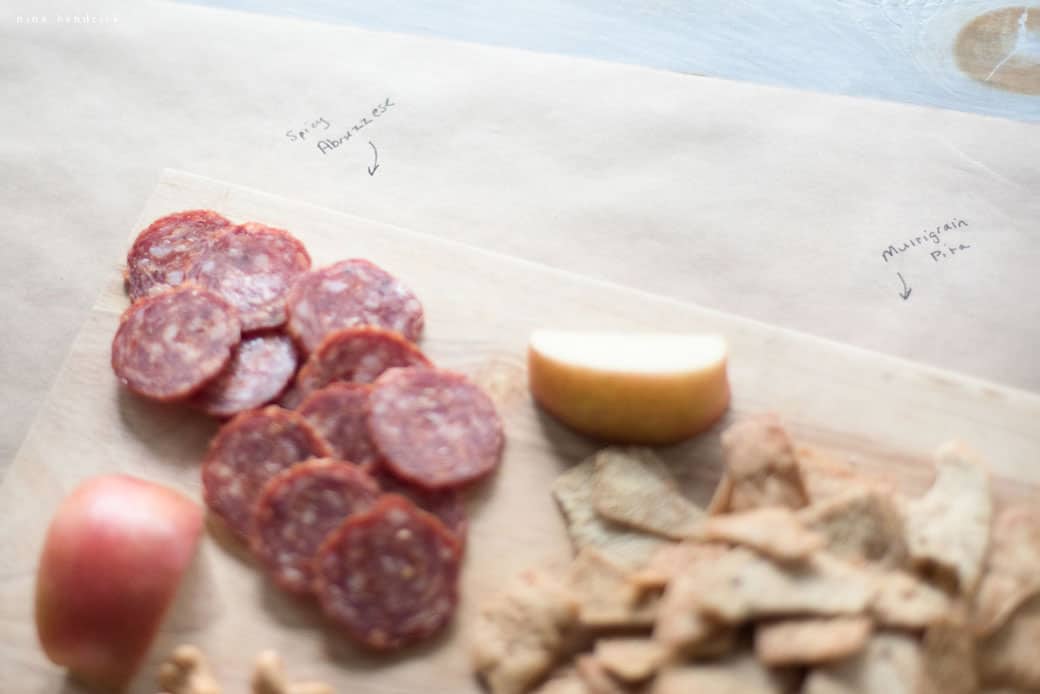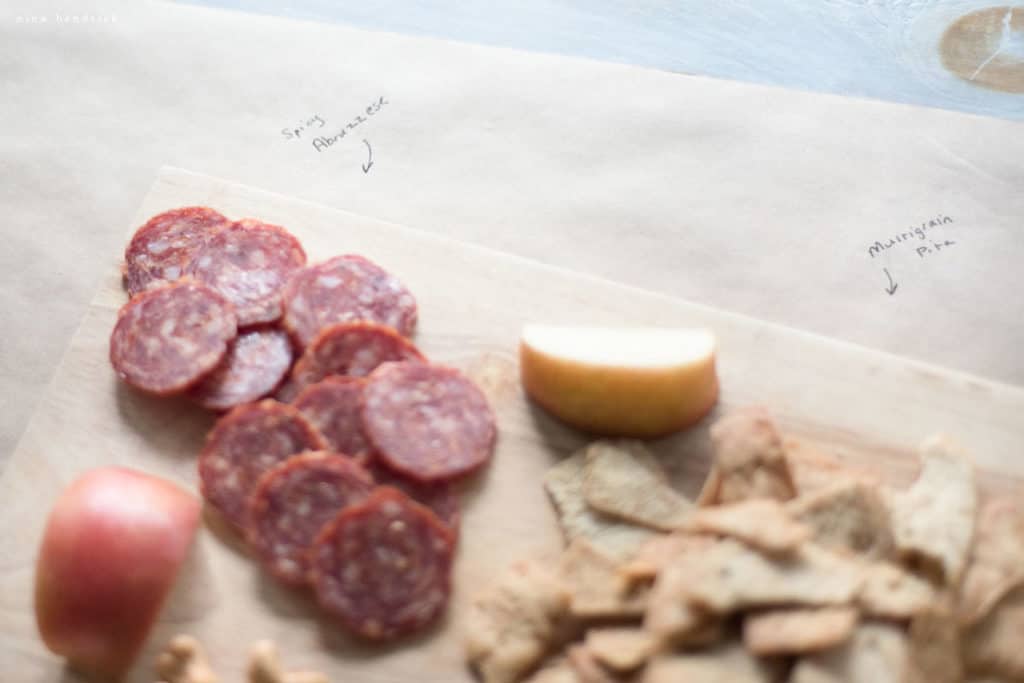 I lost my light shortly after this photo, and my guests arrived, so I didn't chronicle the rest of the evening, but our main course was homemade thin crust Margherita pizzas.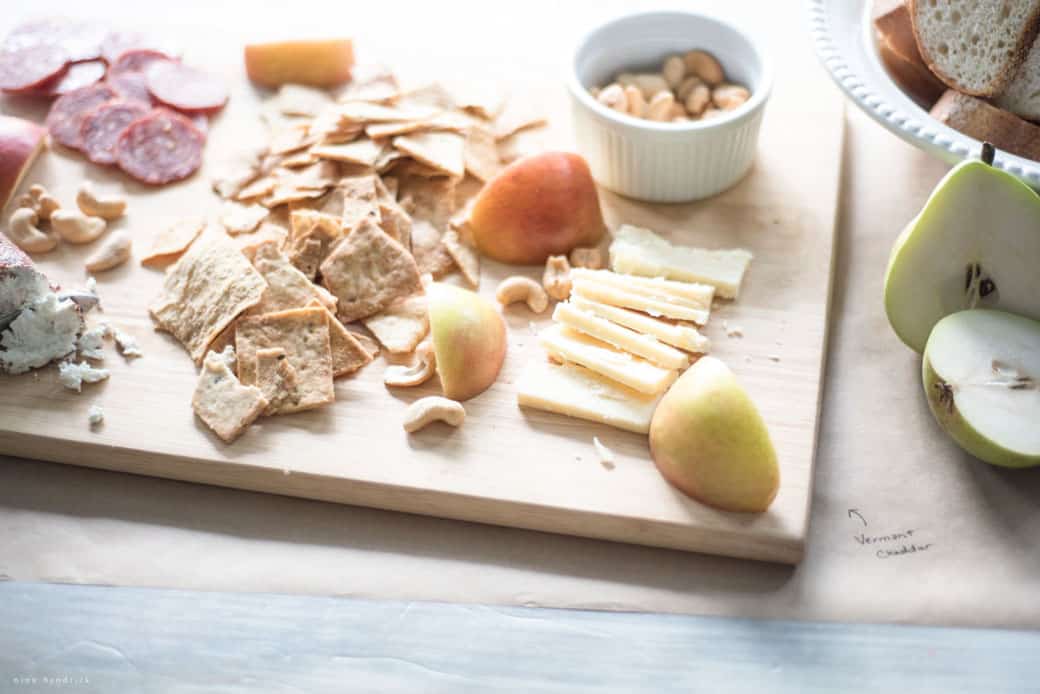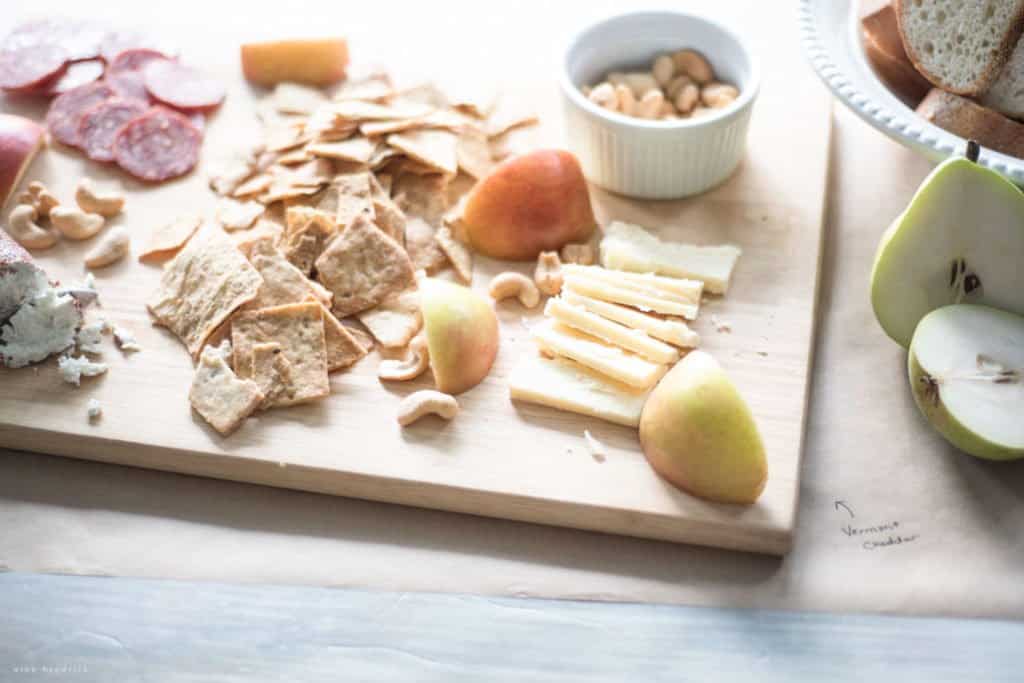 We had a blast snacking, sipping, and chatting. As this simple spread proves, early Fall entertaining doesn't have to be expensive and intricate to be beautiful and feel special!
Get the Look

Pin it for Later