Welcome to our first edition of #MoodBoardMonday! Making room inspiration mood boards has long been one of my favorite pastimes, and part of my motivation in starting a blog in the first place! I'm looking forward to sharing my hopes and dreams for the different spaces in our home.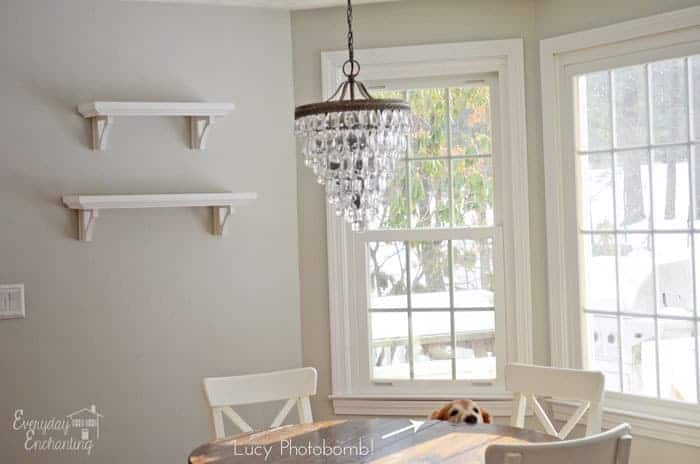 I'm starting today with the breakfast nook, one of our current spaces-in-progress. This photo is from last year, but the only difference in the space is that I removed the shelves to use them in Lyla's nursery.
It is our most commonly used space, and it has worked out okay- but as we are now a family of 5, we're ready for an update!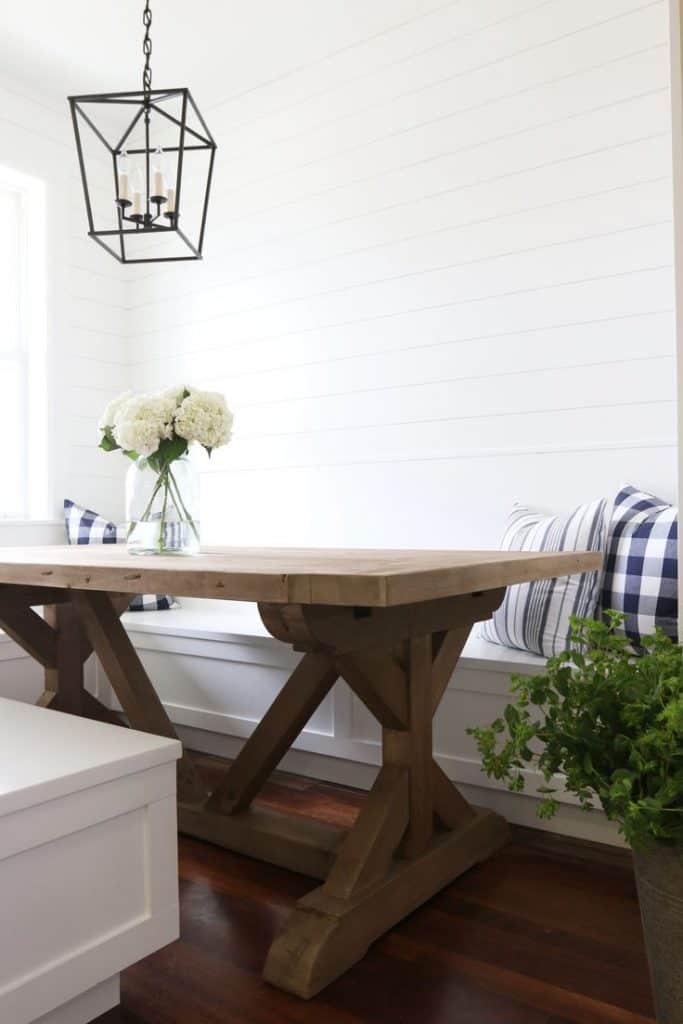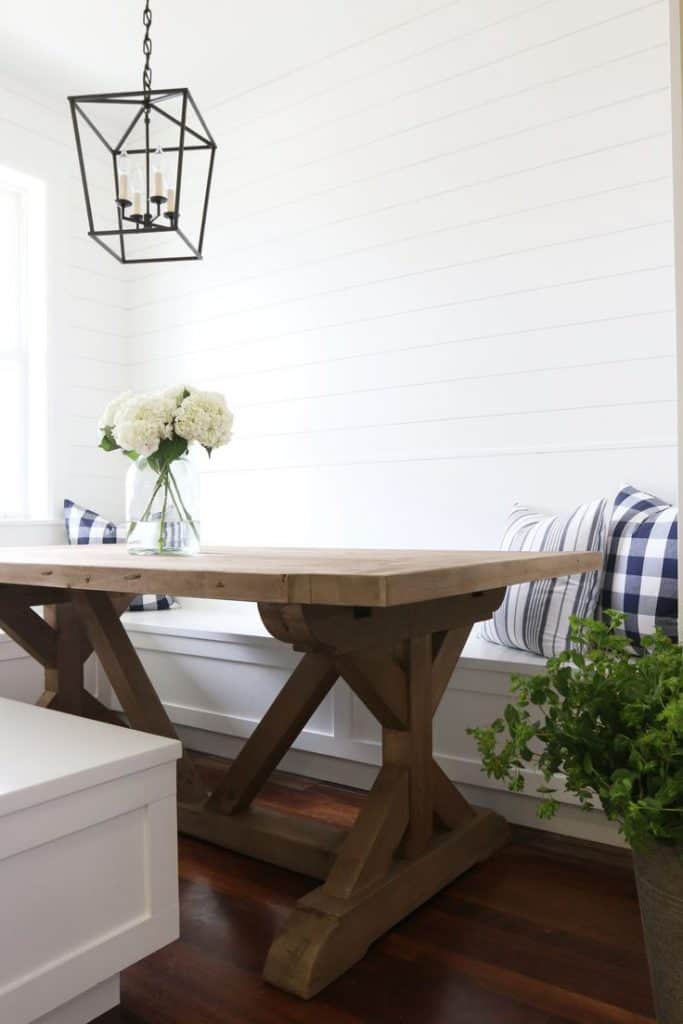 via Studio McGee
 The photo above speaks to me on just about every level. I love the planking, the bench, the rustic table, and the farmhouse pillows. We plan to build a bench straight across the bay window, and I'm hoping to plank the space.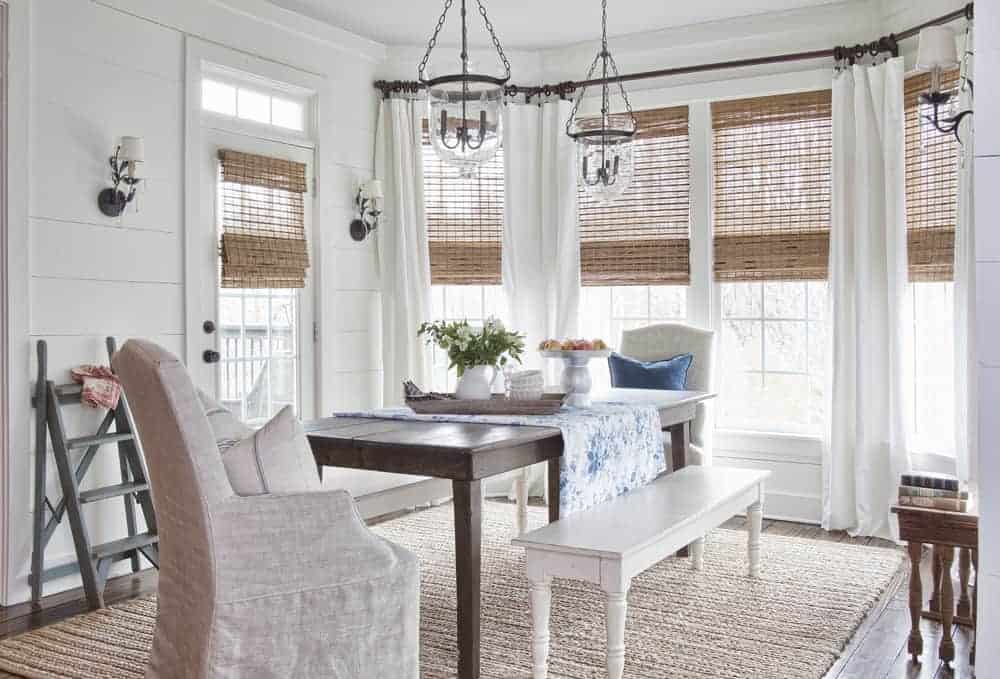 via Milk & Honey Home
This inspiration also embodies the relaxed farmhouse style I love, particularly the window treatments.
I can't wait to share the progress on the space as we go! Stay tuned :)
This post contains affiliate links, which means I get a small percentage if you decide to purchase. However, I only recommend items I absolutely love. Thank you for helping to keep this blog running!
Love This? You May Also Like…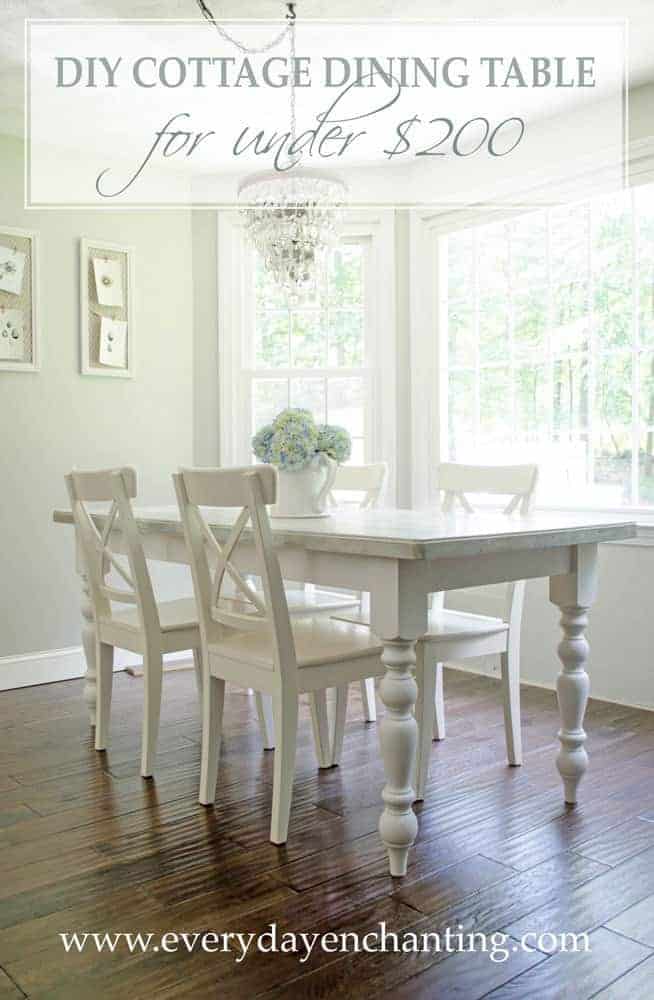 Join the Weekly Newsletter
Subscribe to get our latest content by email and access to our File Library. Download organizing and home decor printables FREE!
Nina is the owner & designer of Nina Hendrick Design Company and the Nina Hendrick blog. Along with her husband Mack, she is chronicling the journey of transforming their builder-grade 80s colonial into a modern day farmhouse. Nina and Mack live in the suburbs of Boston with their three children and golden retriever Lucy.