DIY Kitchen Makeover
DIY kitchen ideas and inspiration from the projects and sources used to makeover 1980s orange oak cabinets in a New England Colonial.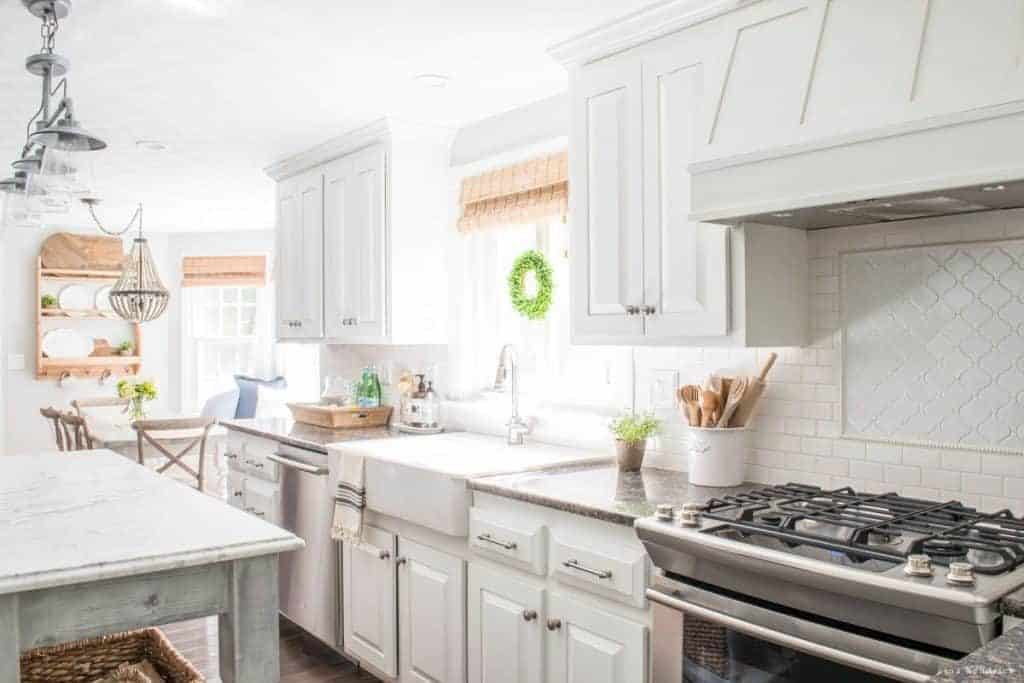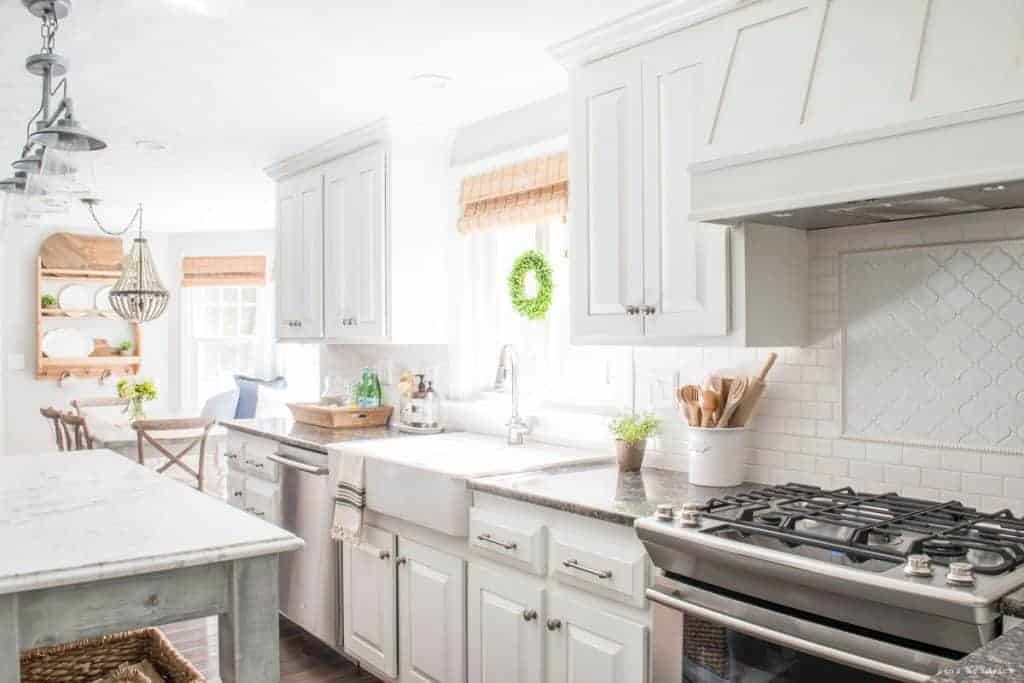 When we moved in, our kitchen was a little dreary and in need of some updating. Since it was such a dark room, I knew that I wanted to paint the cabinets white. I made sure to research and test the best methods for achieving a long-lasting finish. The final result surpassed even my greatest expectations! Our DIY kitchen was featured in Elle Decor, House Beautiful, and Better Homes & Gardens (August 2016 issue).
phase one kitchen projects
Click the photos below to explore our phase one kitchen project by project.
In 2019 we embarked on a full kitchen remodel. You can see our new kitchen here!