Irish-Inspired Dining Room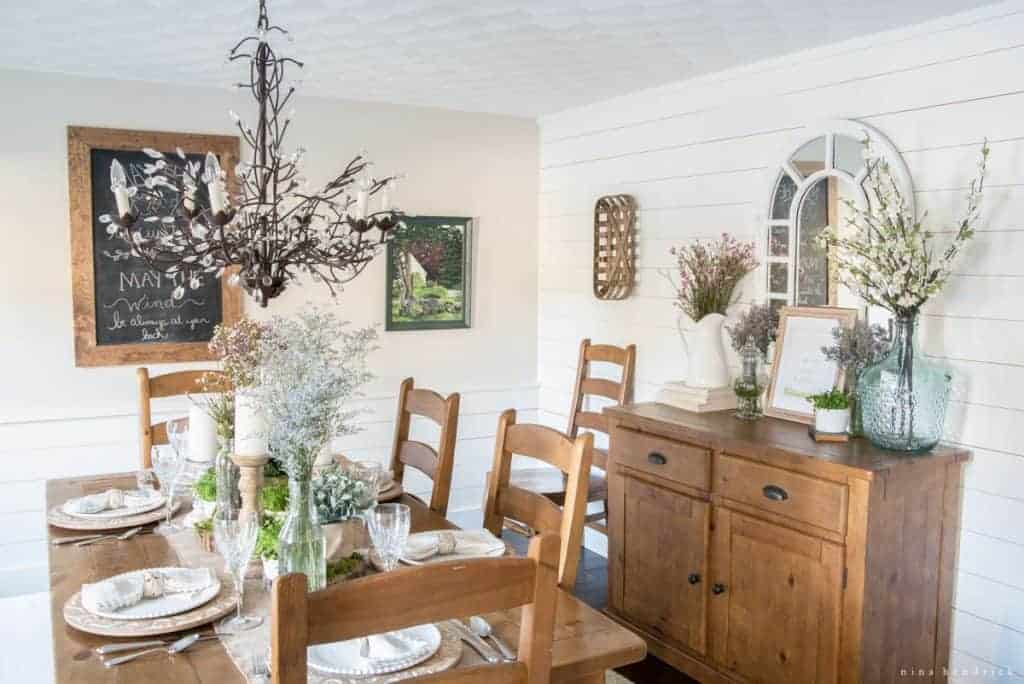 Gather St.Patricks Day Inspiration with this Irish Tablescape and Dining Room Decor.


So this seemed like the perfect week to share an Irish-inspired dining room for obvious reasons. First off, Friday is St.Patrick's Day…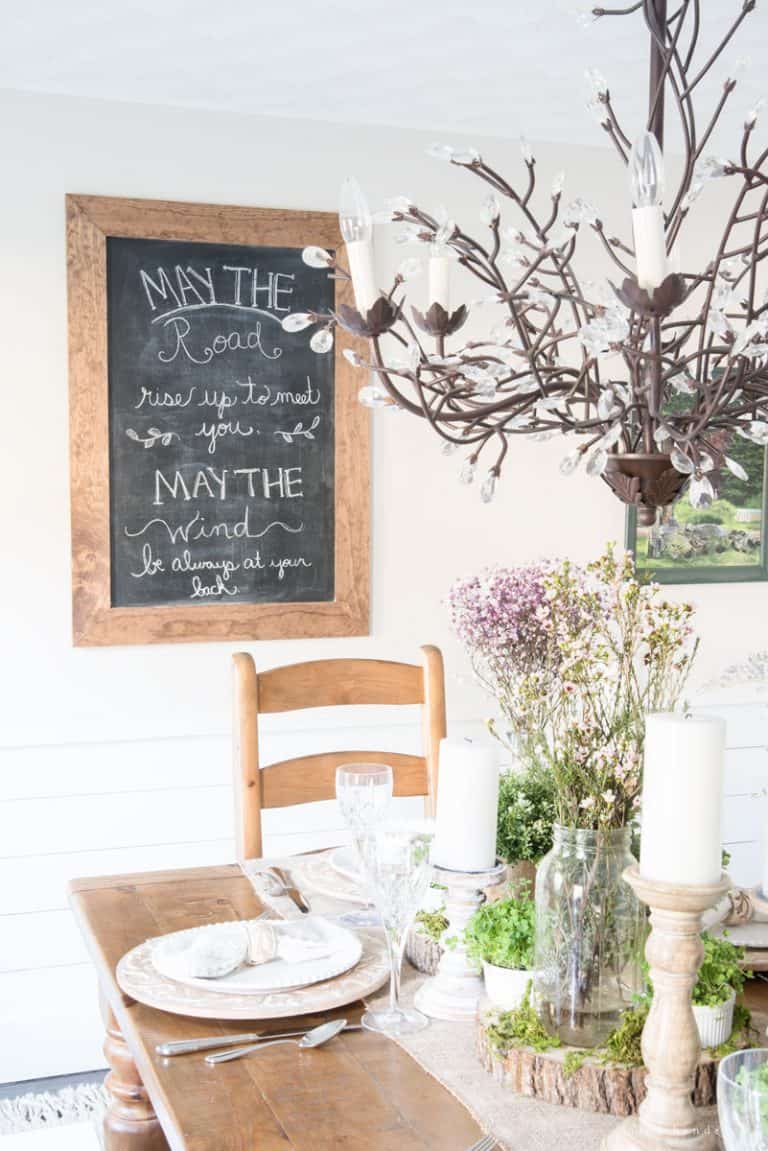 But I also have ulterior motives for sharing decor inspired by Ireland…
Can you guess why?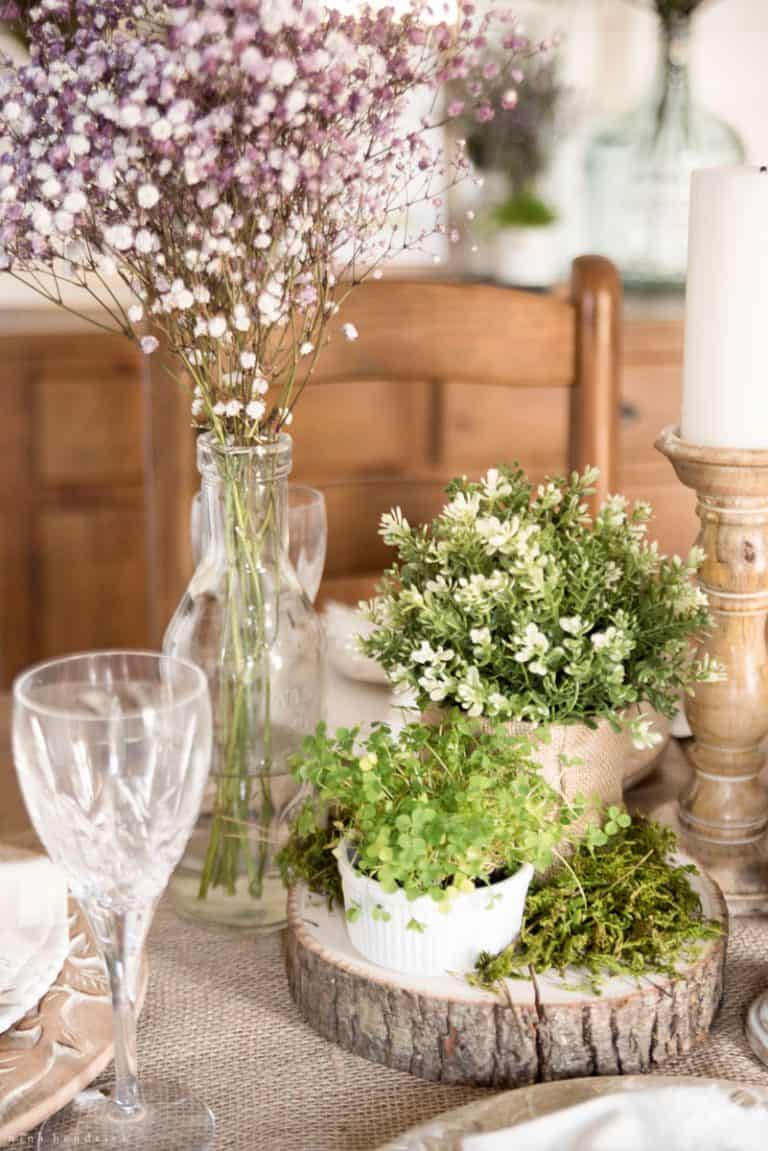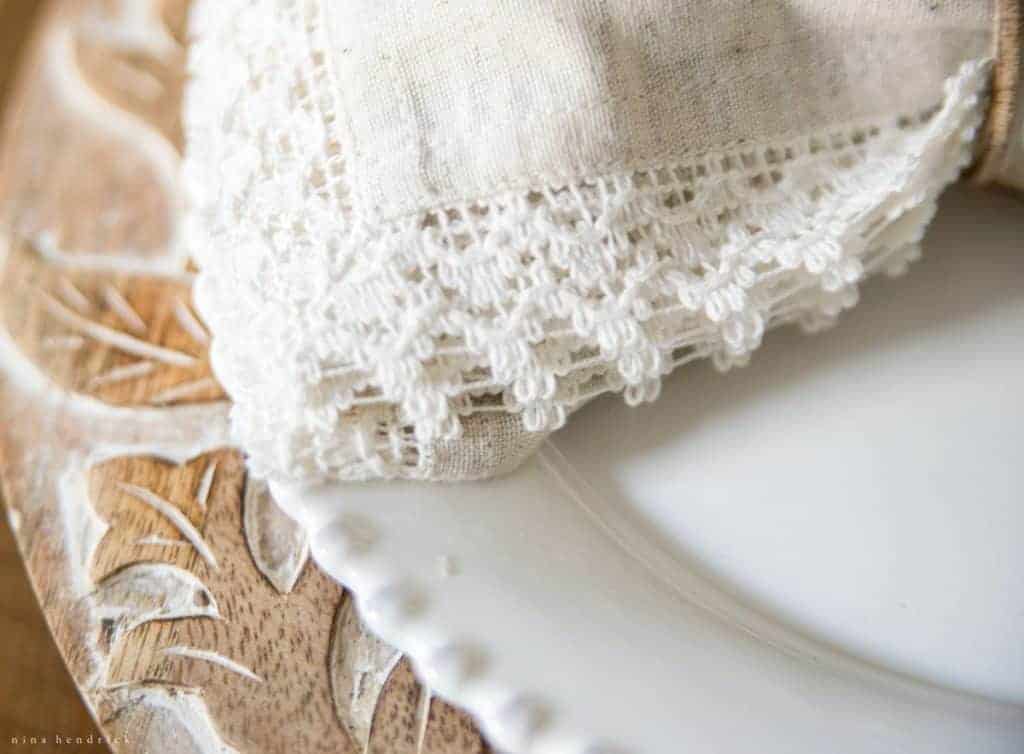 We're going to Ireland!
In less than a month we are heading on a whirlwind, weeklong trip to the Emerald Isle. We are traveling with our good friends, one of whom grew up there. I'm excited to see all of the landmark sites, but I'm equally excited that for part of the trip, we are going to be able to experience a more relaxed and local atmosphere in the place our friend grew up, which is off of the beaten tourist path.
Some planned highlights: we are flying into Shannon and we will be nomads from there. We are visiting Galway, Tipperary, and Killarney- as well as many little villages along the way. We are staying in A CASTLE(!) for a couple of days. I will be sharing our adventures on Instagram with stories and at #ninahendricktravels, so make sure to follow along! Of course, I will also recap the trip when I return. I plan to take A LOT of photos!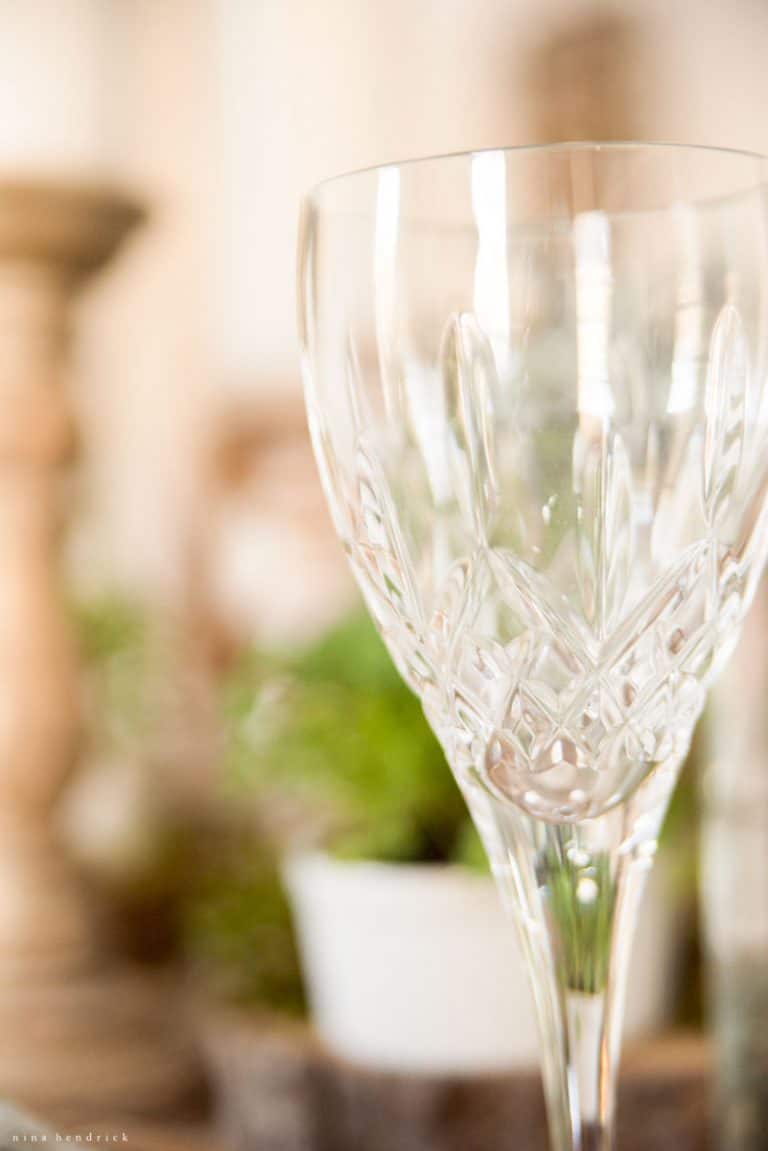 This post contains affiliate links for your convenience. Please see my disclosures here for more information.
So I should probably talk about this tablescape, at least for a paragraph! I tried to capture the collected charm that I associate with Ireland. Plenty of beautiful and wild looking flowers, greenery, moss, and naturally- clover. The rustic pieces tie into the old world charm of the country. I added my Waterford flatware and crystal glasses as a nod to the country's beautiful craftsmanship. My lace-edged napkins and carved wooden chargers seem to hint at the culture as well. I hope to pick up some authentic decor while I'm there! I also freehanded an Irish prayer on the blackboard.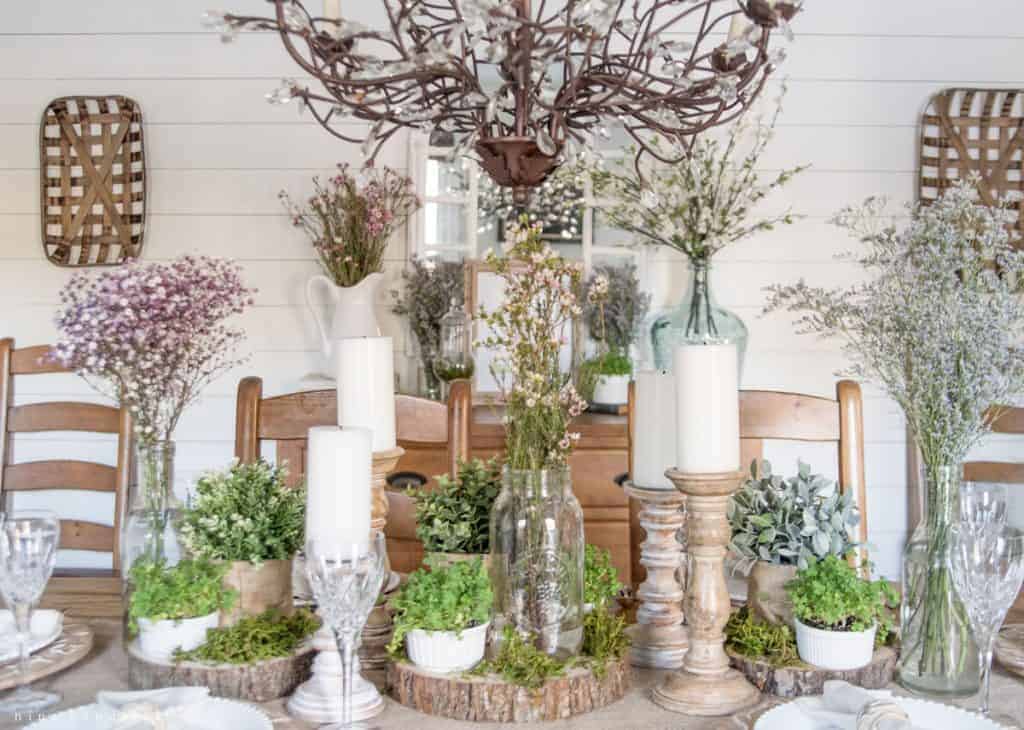 I will be back tomorrow to share the vignette on the buffet and a free spring printable! I hope to see you then!
Oh, and if you have any Ireland travel tips, be sure to send them my way!
Irish-inspired Dining Room and Tablescape: