See the inspiration behind a relaxing and neutral primary bedroom project. This space features many different textures all unified by a natural and soothing color palette.
Today, I'm reintroducing a neglected space: our Primary Bedroom Project. When we moved into our house back in 2012, there was an awkward bonus room addition over the garage that could only be accessed through the primary closet.
Update: See the completed Primary Bedroom Makeover here (full source list included) and get the details about where to find a wood and upholstered bed!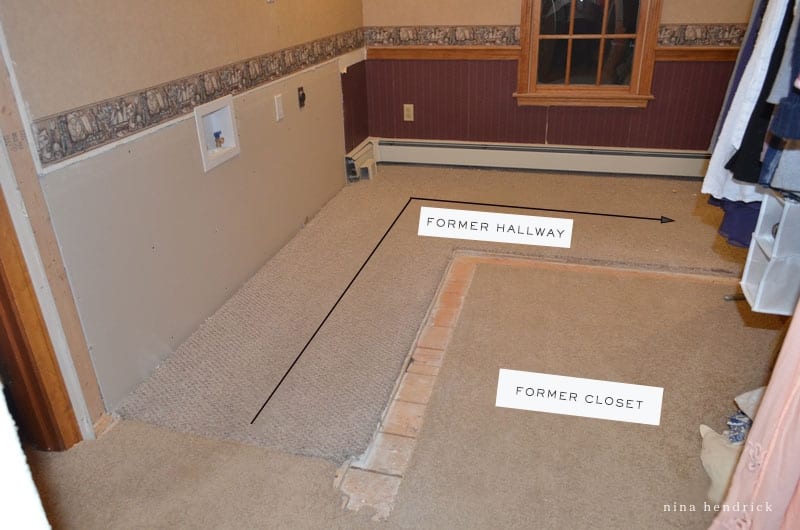 A lot of space was wasted once you were through the doorway with a hallway that looped around that closet in order to actually get into the room. It's probably hard to visualize, but just trust me when I say this: it was weird.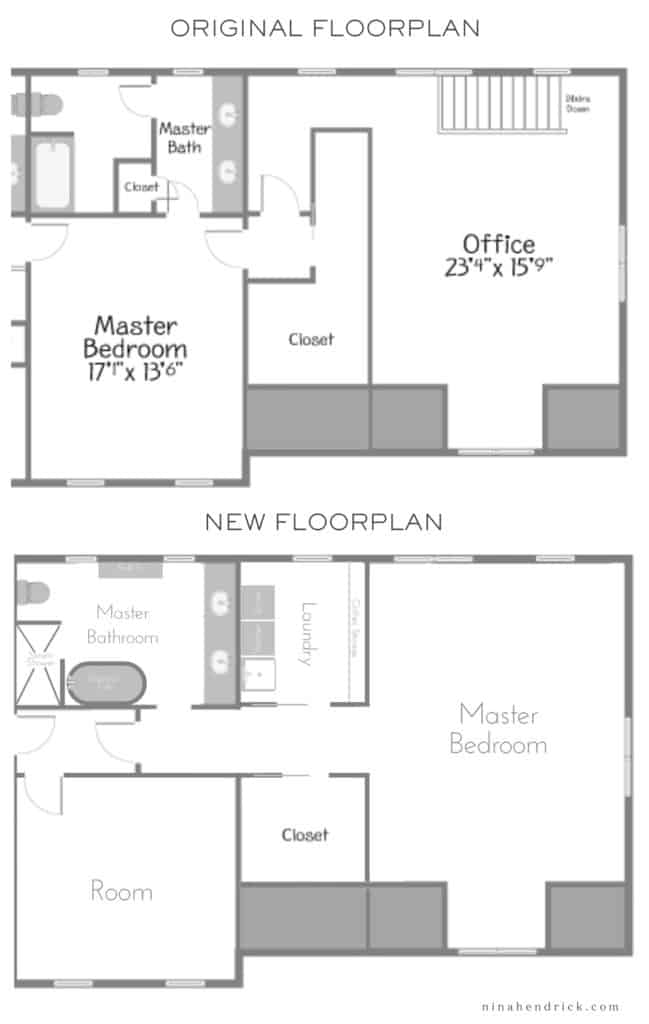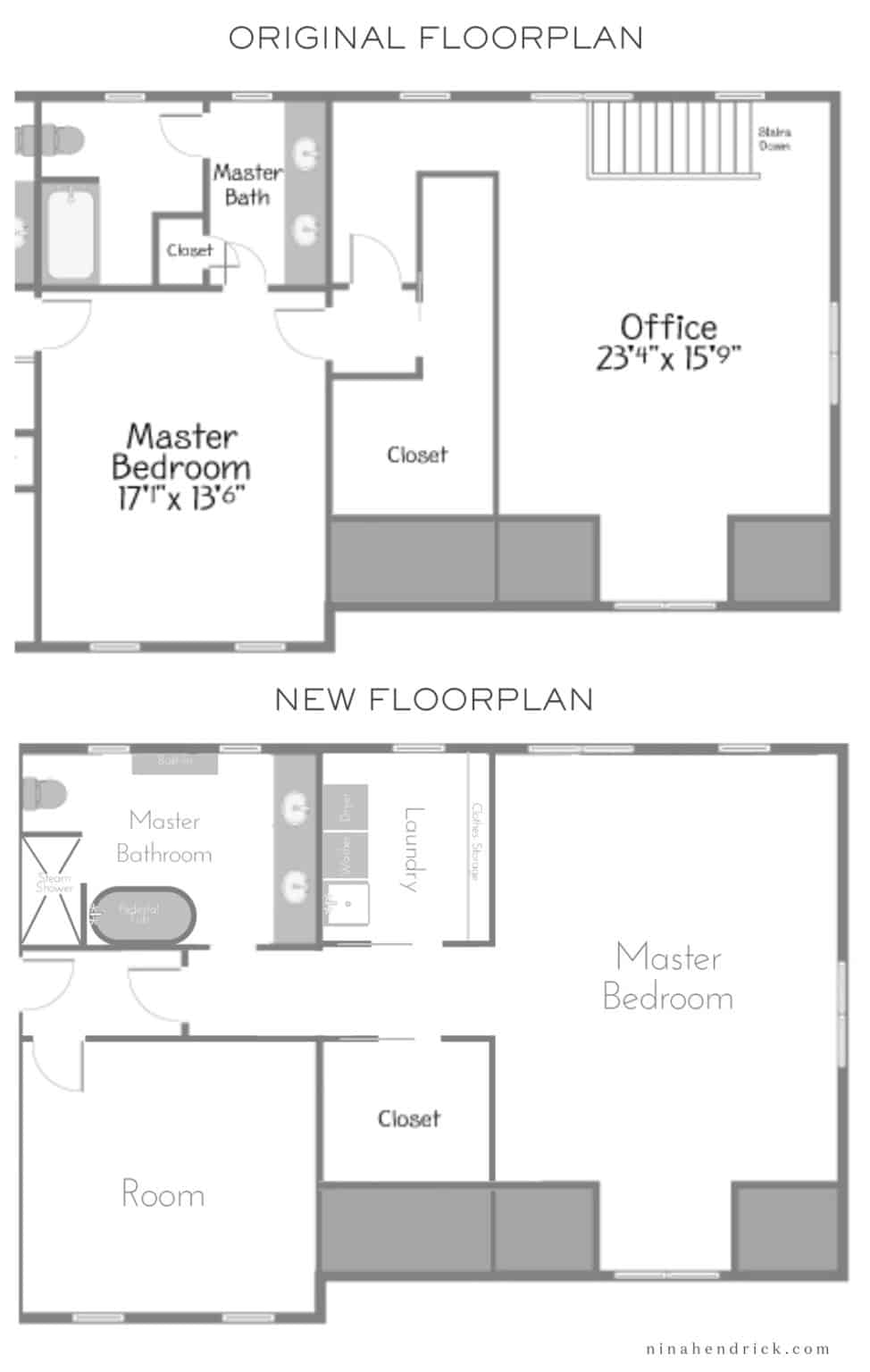 We decided to reconfigure that entire section of the second floor, creating our daughter Lyla's bedroom (who I was pregnant with at the time) from part of our previous primary bedroom and a hallway from the rest.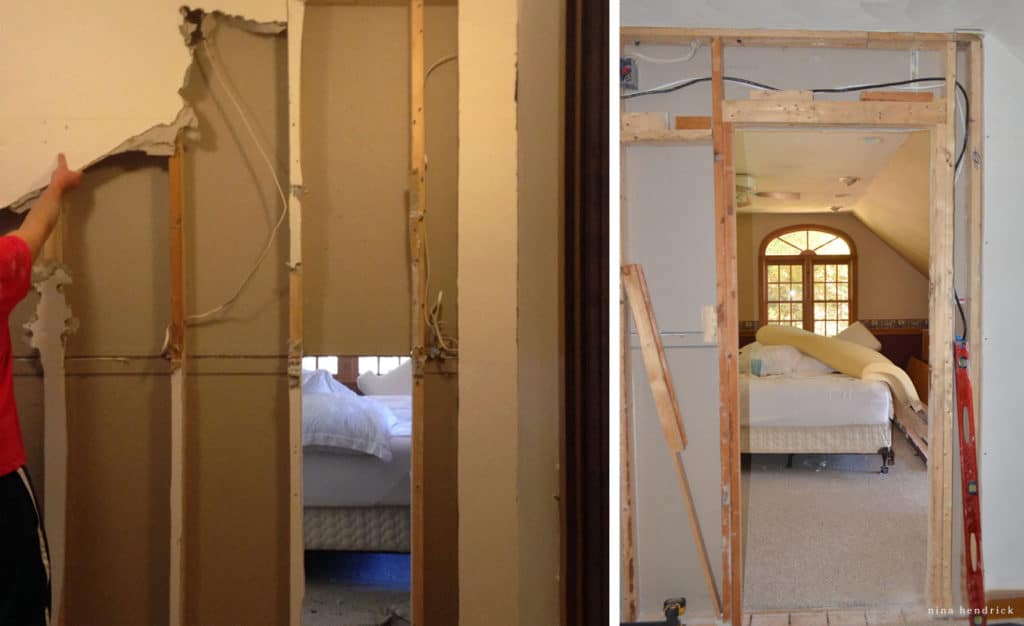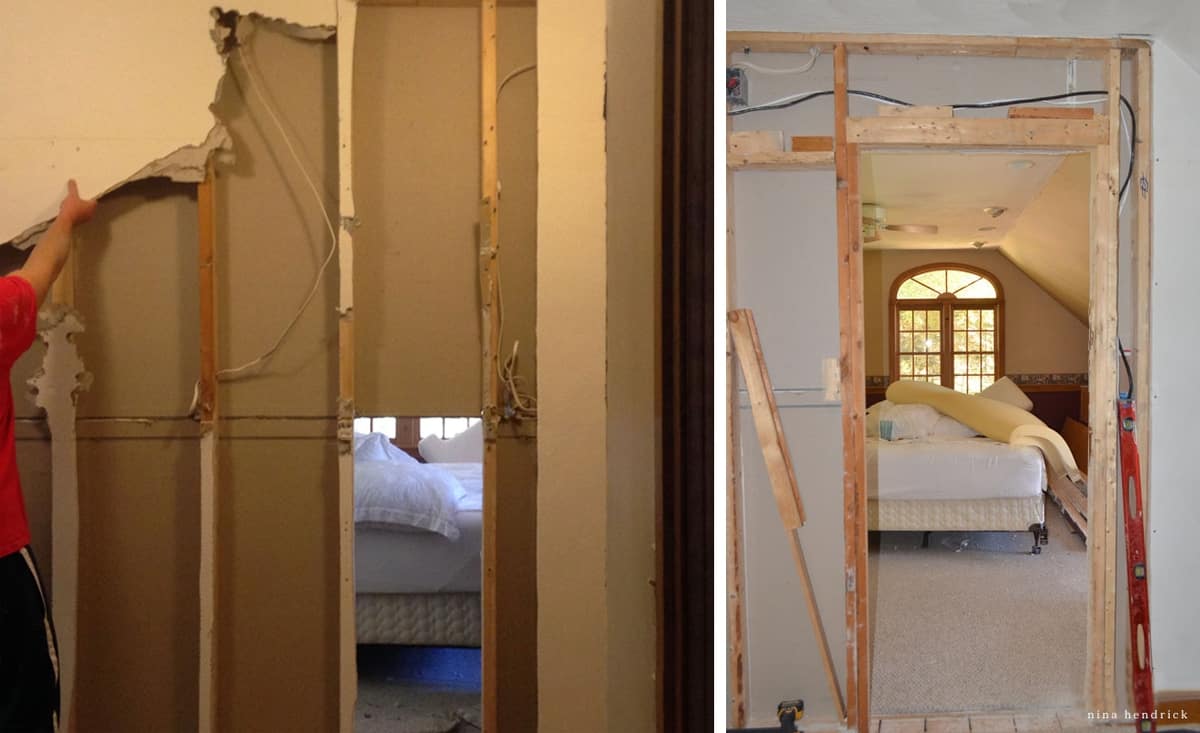 This new hallway led to a "primary suite" that included the existing primary bath, a laundry room, and the bonus space/new primary bedroom. The entire laundry room was created from all of that wasted space used for the previous "hidden" hallway into the bonus room. I'll go more into that project another day!
However, the new primary bedroom still had its challenges. It was used as an office by the previous homeowners and even included its own staircase and entry. Between the staircase and the window layout, there would be no place for our bed.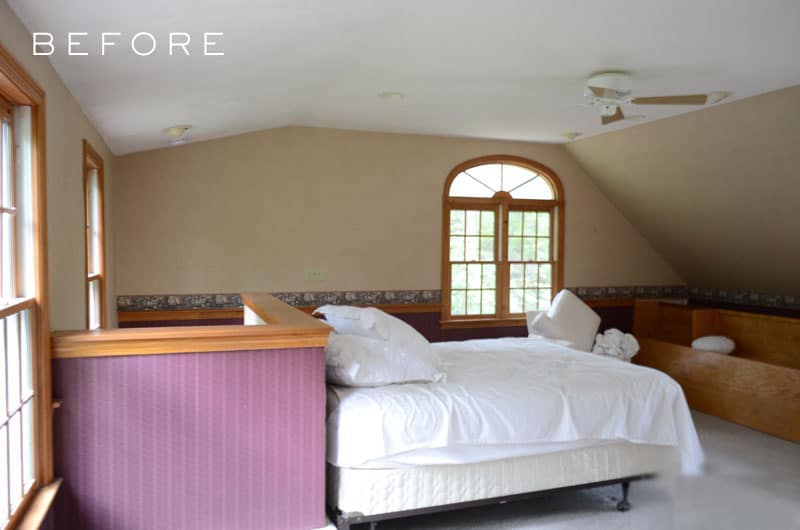 We decided to start by eliminating the staircase and entry, which we had no need for, and would open up space in both the new bedroom and the garage. We also had to remove tons of old wallpaper that didn't seem to want to come off using traditional methods. We ended up having to replace a lot of the plaster in the process.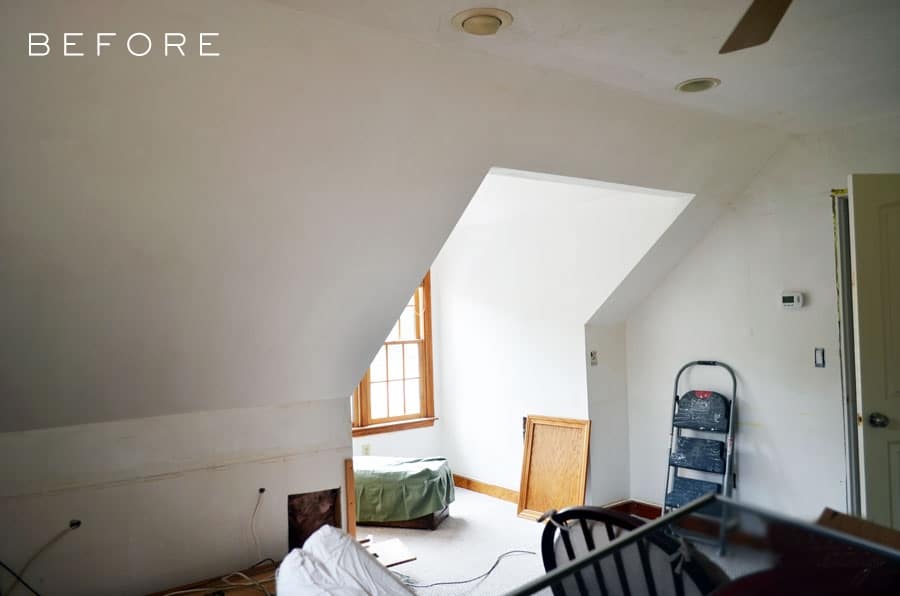 By this point in our project, I was about eight months pregnant, and we thought we had an entire month to wrap the project up. However, I went into labor early. Mack took on the project by himself at that point, which included installing the flooring and trim— but mostly focusing on the new nursery.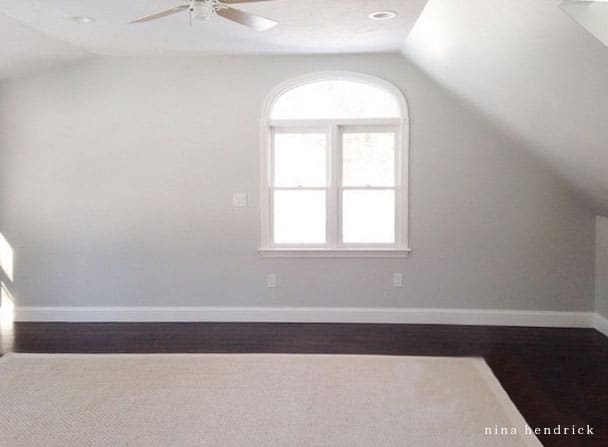 Long story short, we moved into the new Primary Bedroom before it was complete. Some walls had patches of blank plaster, some were textured plaster that didn't match, and we never quite solved our layout problems. Instead, we opted to have our bed and nightstands slightly in front of a large Palladian window that took up most of the largest wall.
Fast forward five years. We've worked diligently on other rooms in our main living area, but our tucked away primary bedroom only impacted us… so was it a big deal that it wasn't finished? I was able to create a pretty styled shoot at one point with a breakfast-in-bed theme, but it only really showed one view of the room.
At the end of last summer, the Primary Bedroom Project was brought to the forefront of our minds when we completed our exterior siding renovation. We realized it was the perfect opportunity to cover up the huge Palladian window. I hesitated to lose a piece of the architectural detail of the house, but on the flip side, it would gain us both privacy and a better layout for our room.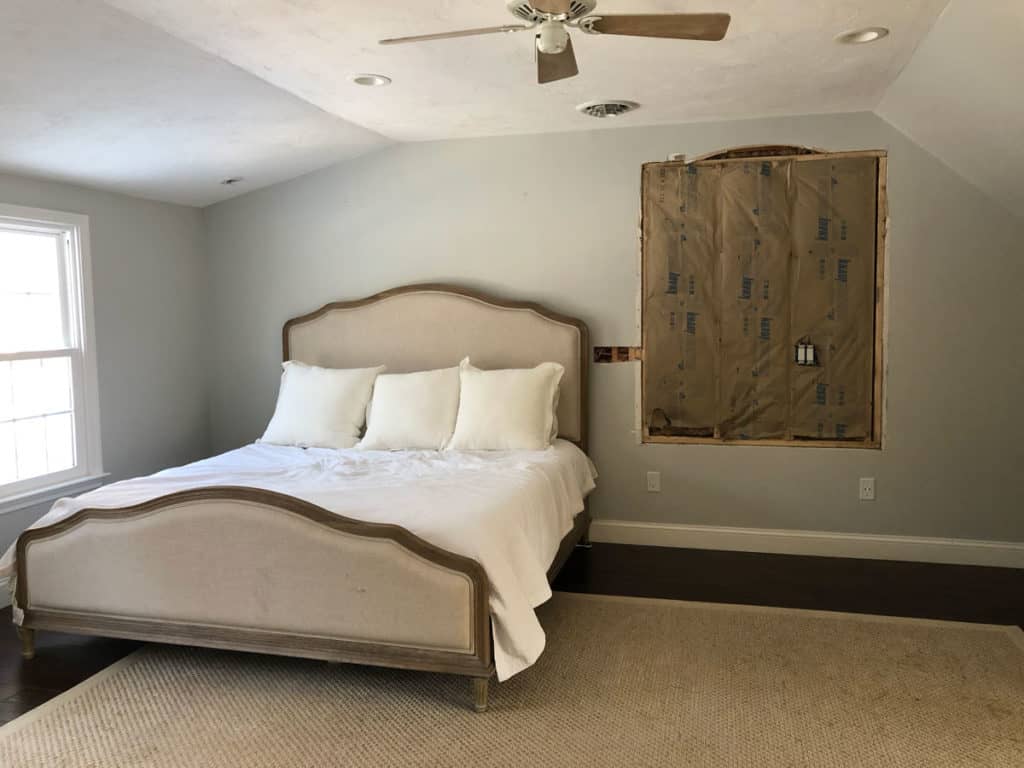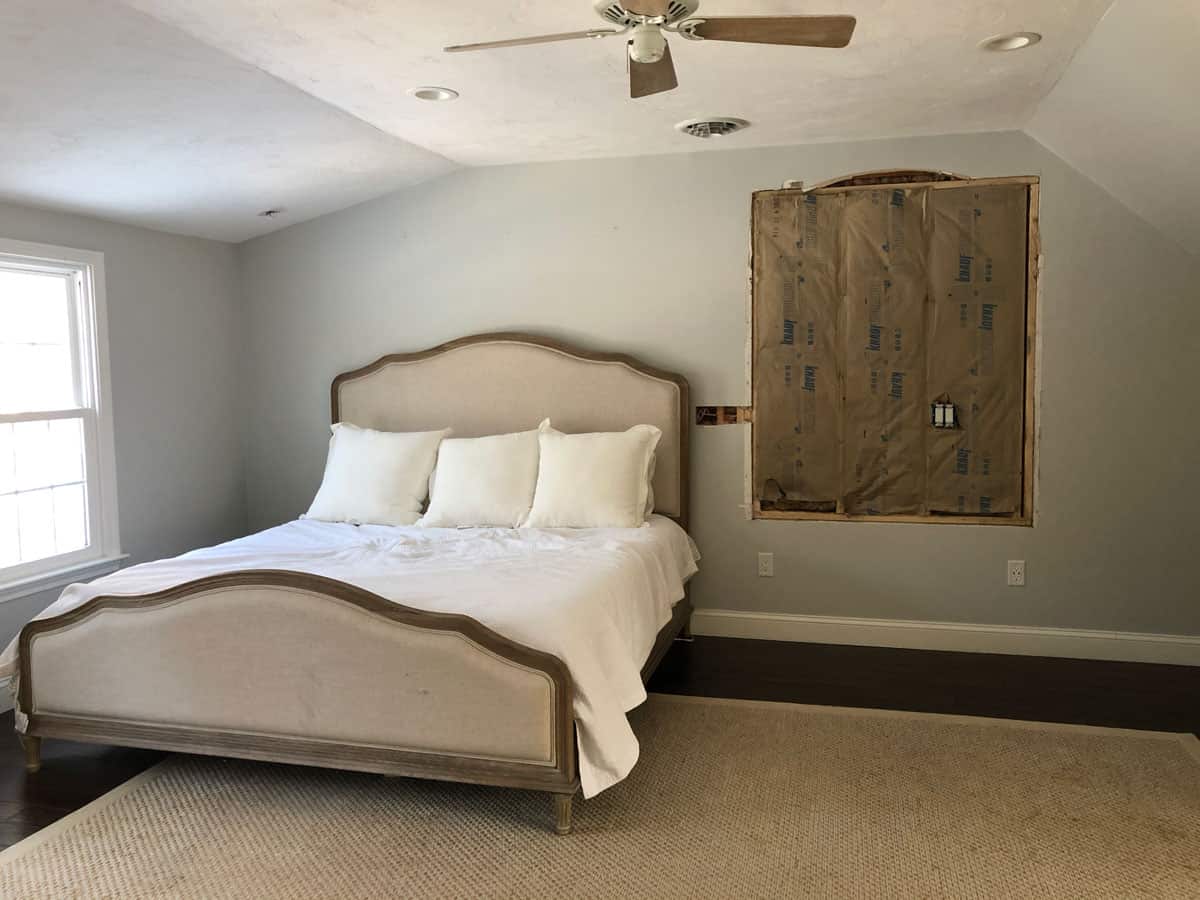 Now we were left with exposed insulation in our room, which added to the overall feeling of it being unfinished. It was time to finally make a change!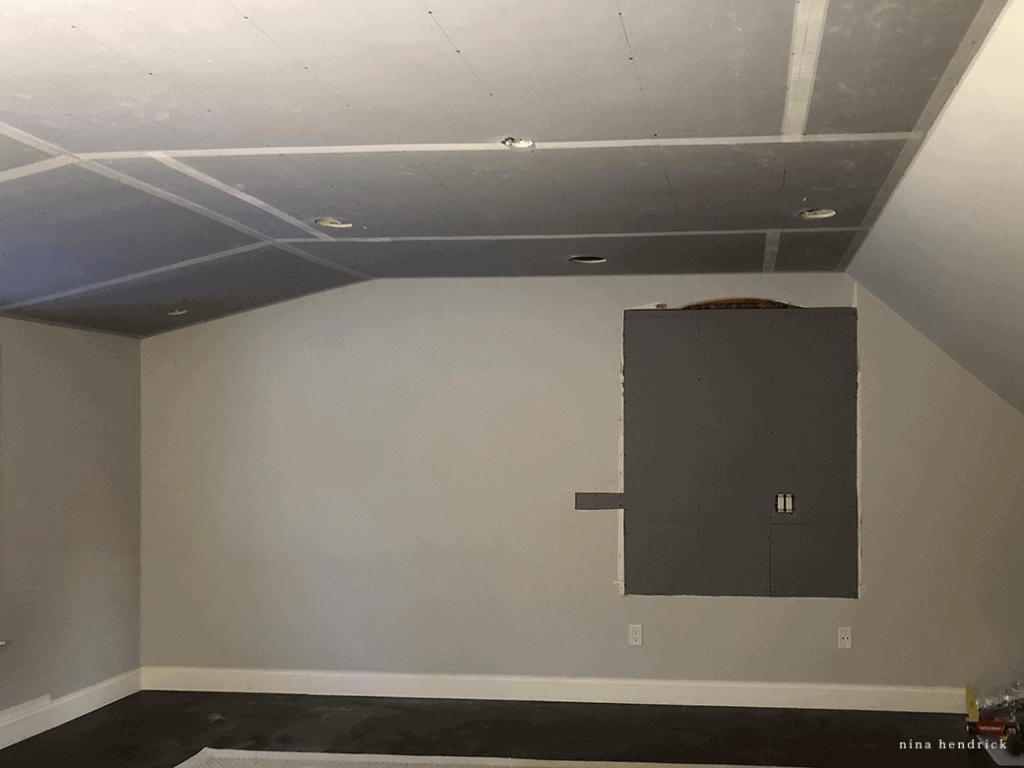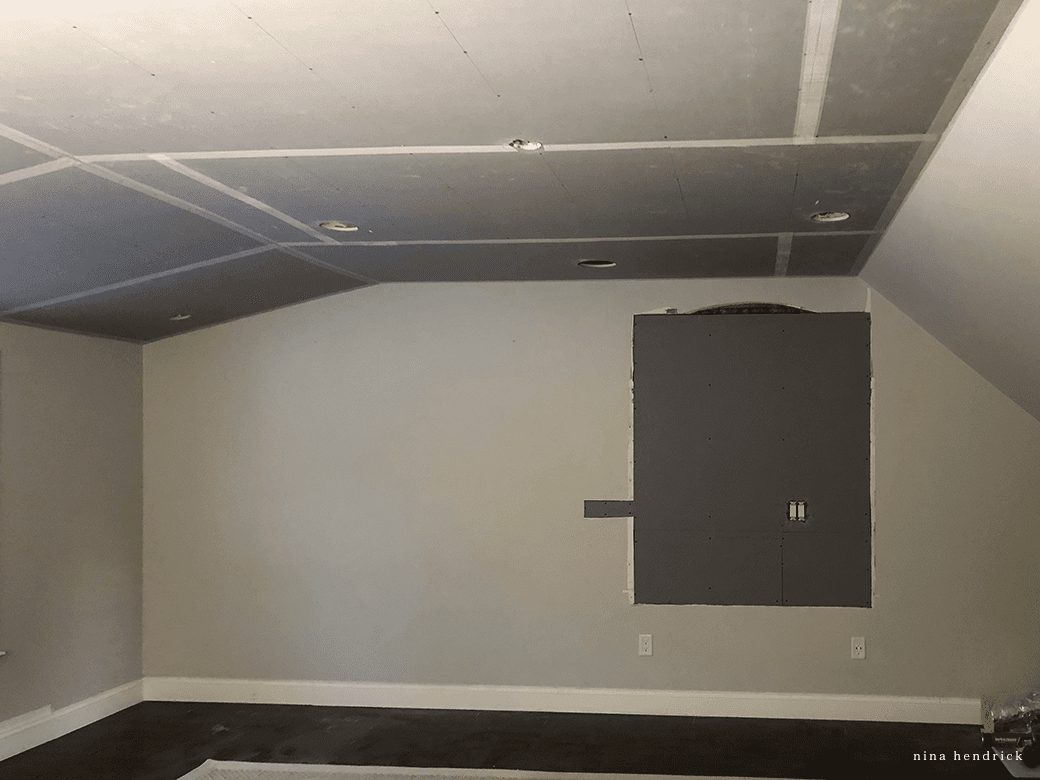 In the time since we began the project, we've learned what to hire out and what to DIY. We knew that redoing the plaster in the entire room was beyond our skillset. We decided to hire that portion of the project out to the experts. We were left with a blank slate room and some minor prep work— and a lot of painting!
Relaxing and Neutral Primary Bedroom Inspiration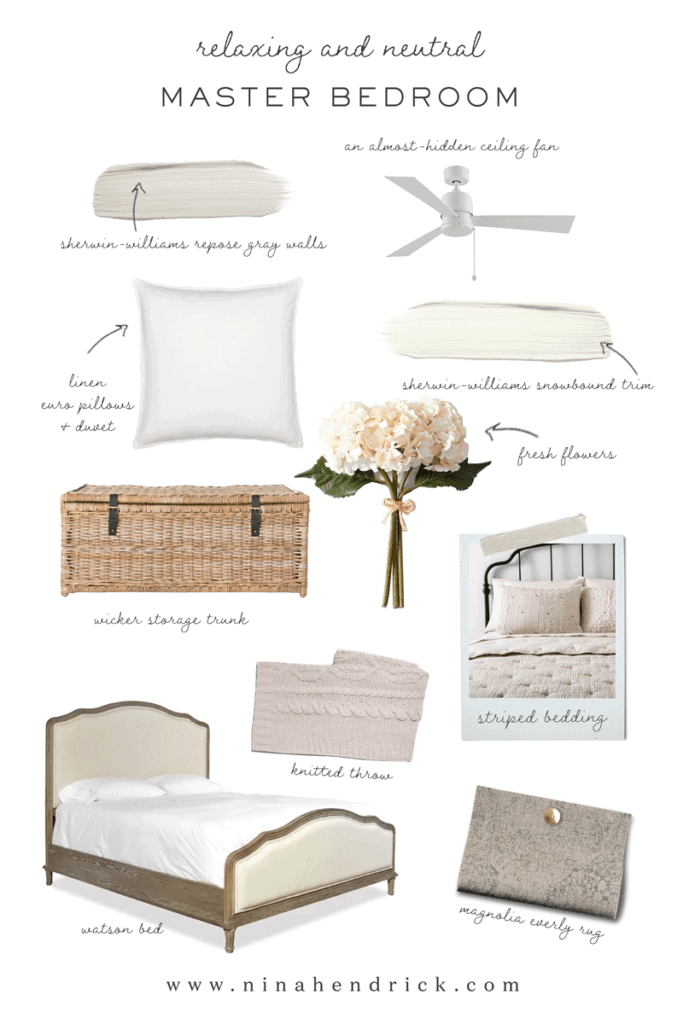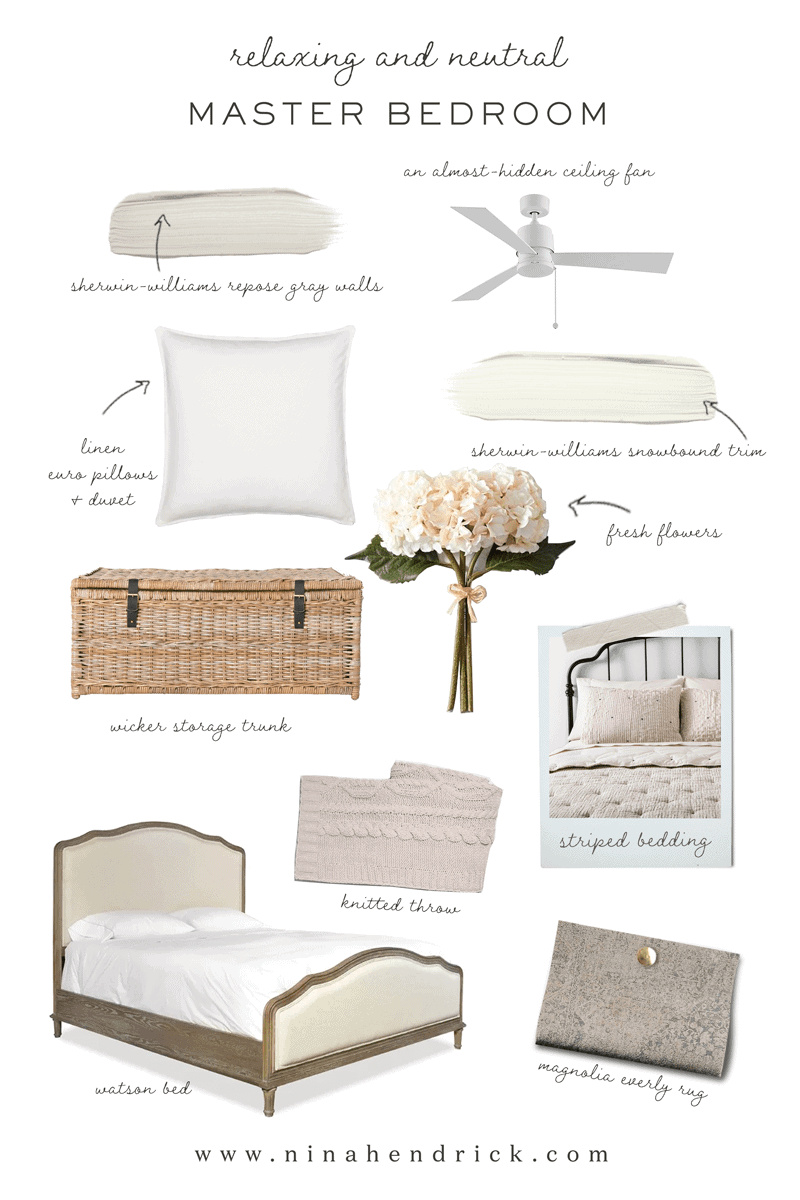 We had most of the pieces for the room, everything just needed to be tied together. We would be keeping our wood and upholstered bed. Our rug didn't stand the test of time, so that would be swapped out, and the paint color was going to change slightly. I'll be sharing all of the decorating details further on the reveal post, so stay tuned! You can follow along on Instagram to see our project in action.