DIY Crown Moulding Shelves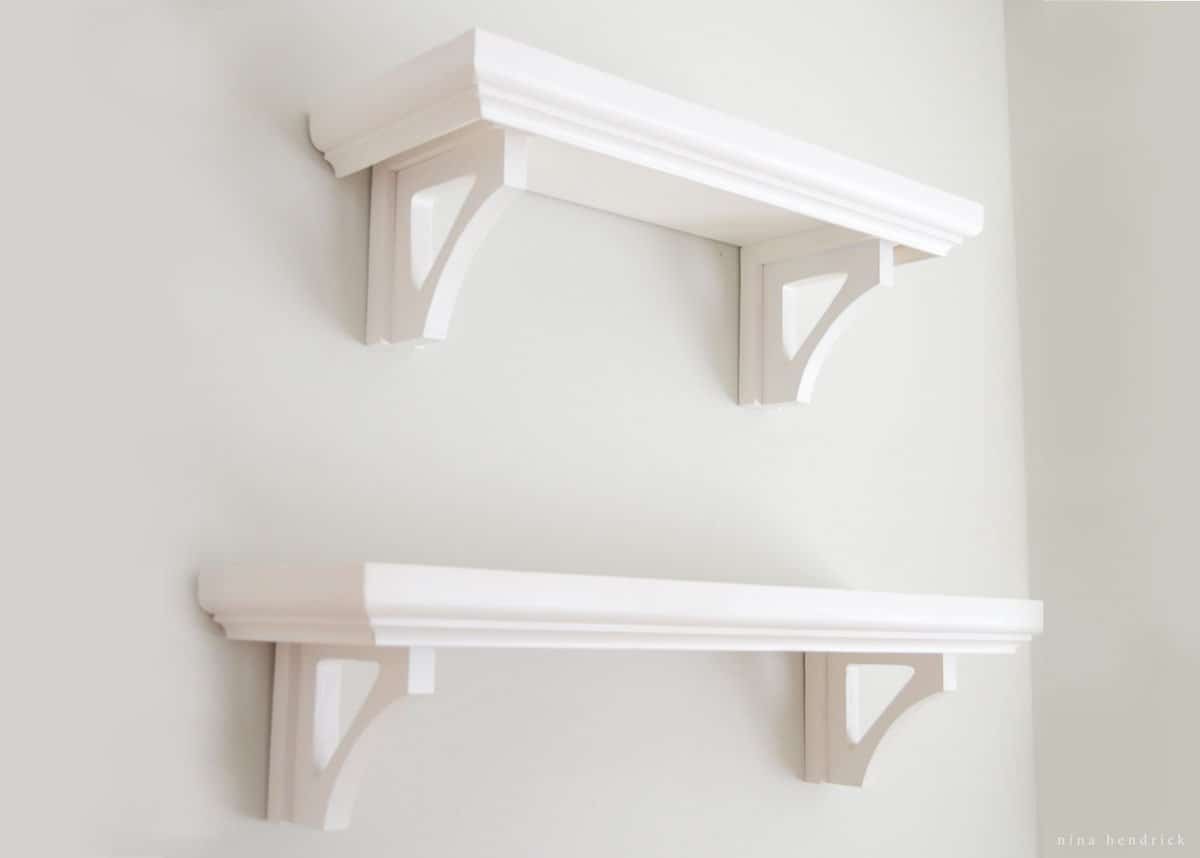 Today I'm sharing my take on DIY Crown Moulding Shelves! Do you love to decorate for holidays? If so, this beginner project will create the perfect blank canvas for your display.
Since our mantle is currently home to speakers and other non-pretty things, I decided that I needed another place to celebrate the seasons and holidays. When we moved in I started out with some inexpensive crown moulding ledges I bought at Target. They were pretty enough but lacked the depth I craved to hold larger vases and jars.
This post contains affiliate links for your convenience. Please see my policies here.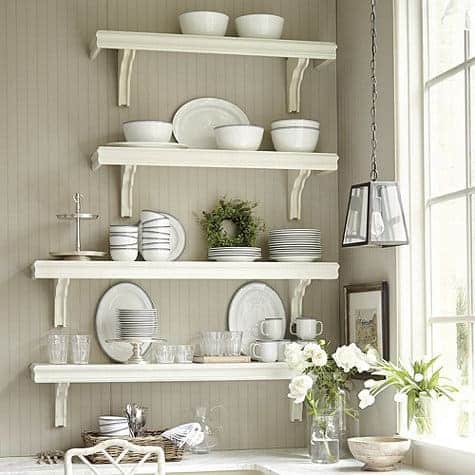 My inspiration for my own DIY crown moulding shelves came from Ballard Designs. I know bloggers knocking off these shelves is nothing new, but I tried to give them my own special touch.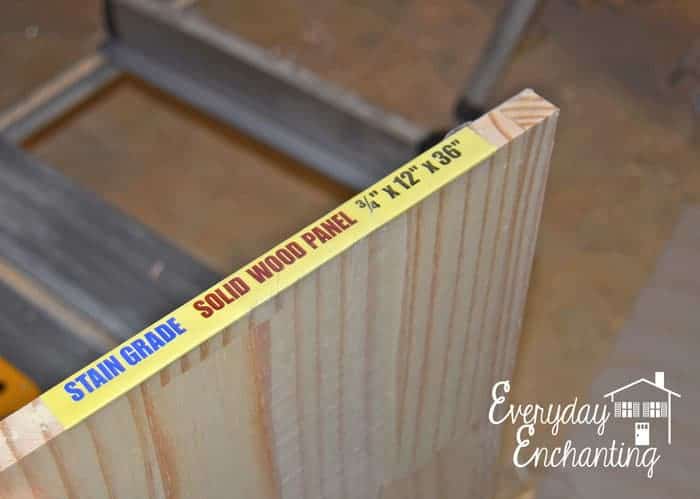 DIY Crown Moulding Shelves
Supplies:
Stain Grade Plywood Panels from local home improvement store
Basic Shelf Brackets (similar, the original brackets we used are no longer sold.)
1 1/2″ Crown Molding
Wood Glue
Nail Gun with short nails
Drydex or Wood Filler
Paint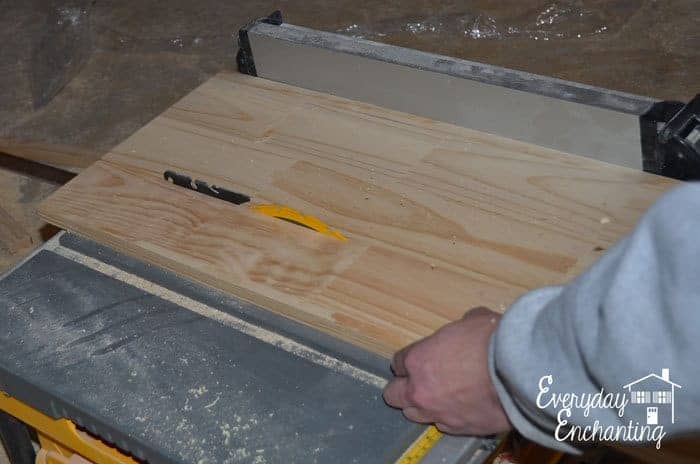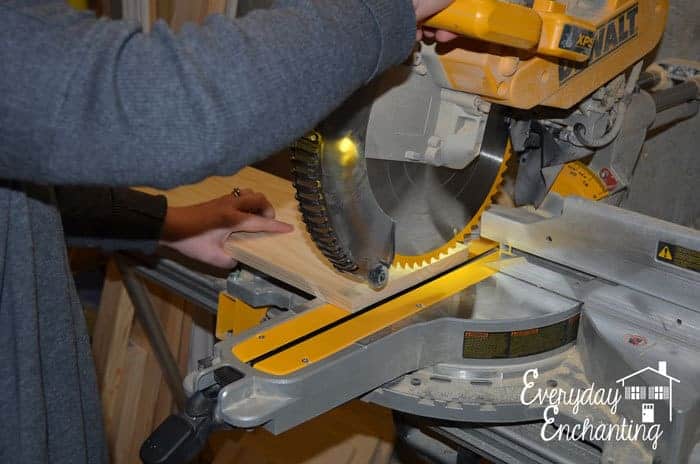 We started by making all of our cuts. As you may already know, I'm in the process of gaining confidence with saws so that I can start building my own furniture. I am ok with the compound miter saw, but something about the table saw really freaks me out. Possibly that my grandfather had lost a few fingers on one… yikes! I asked Mack to do the table-sawing on this one, but I'm getting there. My overwhelming desire for nice wood furniture is surpassing my fear!
Here are the dimensions of our shelves:
Shelf 1: 22″ wide x 8″ deep
Shelf 2: 28″ wide x 8″ deep
(you will want the top of your crown molding cut to match these measurements)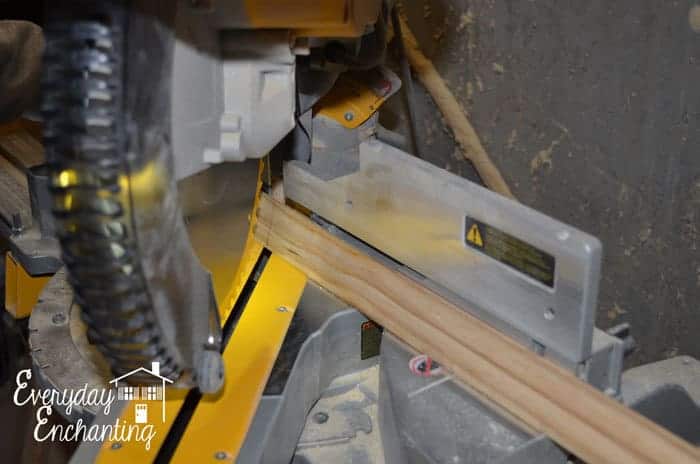 Cutting crown molding is always difficult for me to wrap my mind around, so I had to make a few cuts with Mack instructing to get it right- but even then we goofed up! Whoops.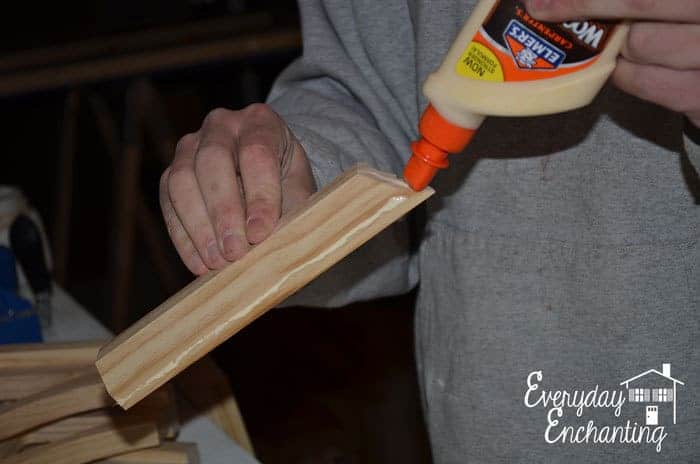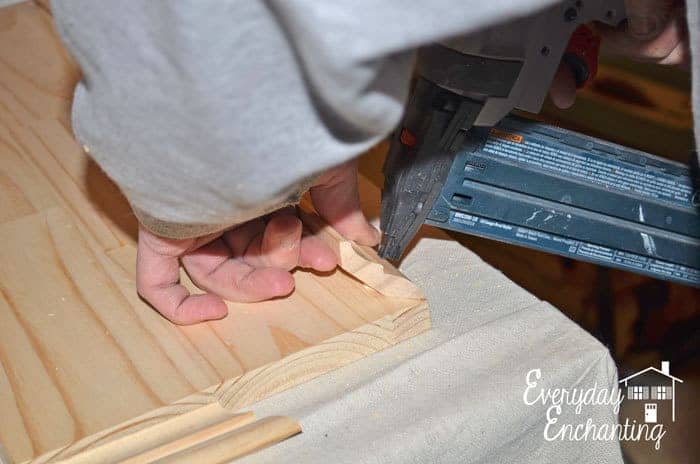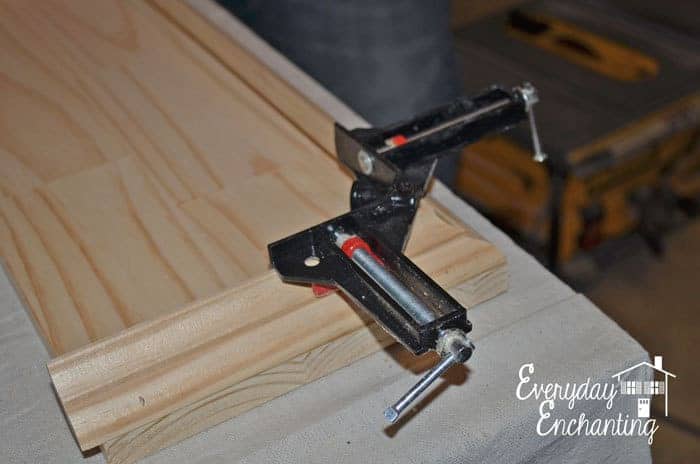 Since we weren't nailing the crown into anything (which is what it's actually designed for) glue and clamps were our friends. I wanted it to ultimately appear seamless, so I attached the top edge to the crown to the bottom edge of the shelf. Then we secured it with the itty bitty finish nails and clamps.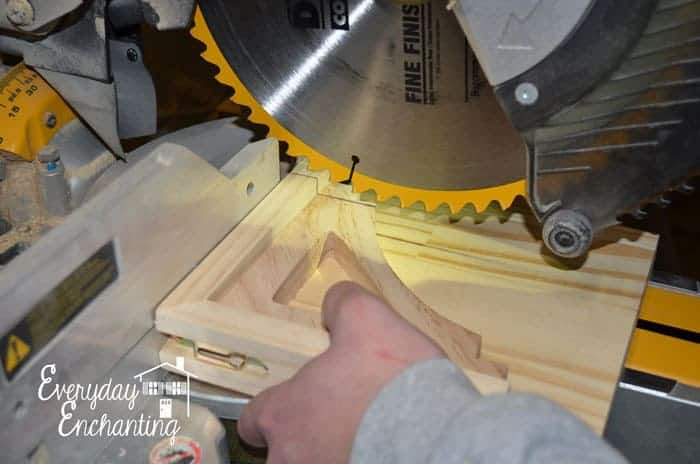 Next, we worked on the brackets. It was really just a quick cut, we squared them off at 5″ to give them a more modern look.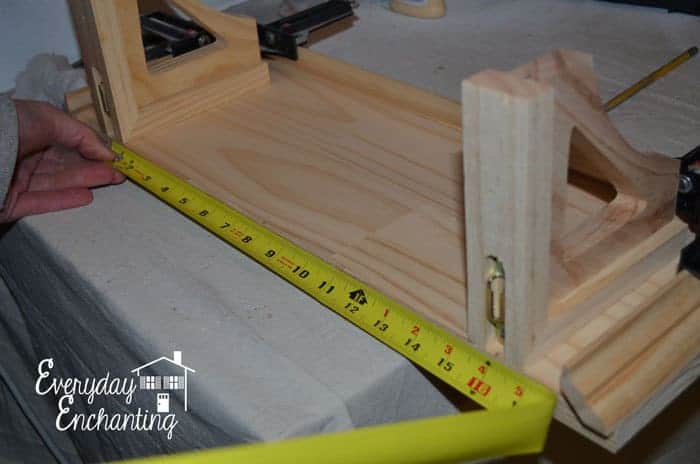 We attached them evenly to the back of the shelves with glue and finish nails.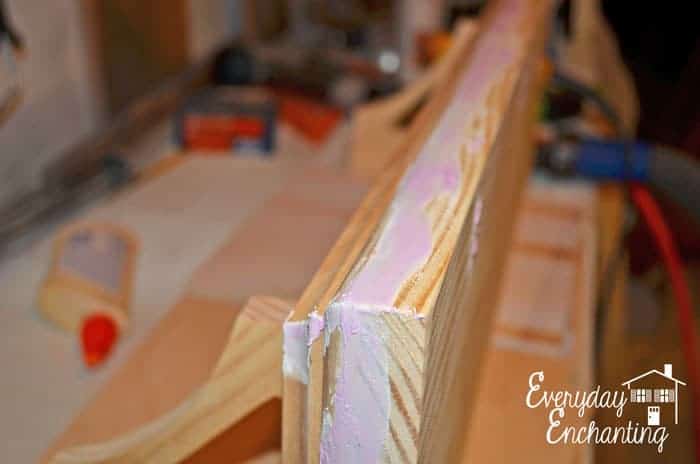 After the glue dried, I removed the clamps and used my trusty Drydex to fill in the gaps. After sanding and a coat of spray paint, I had some pretty new shelves! And since the brackets had built-in wall hardware, they were super easy to hang up.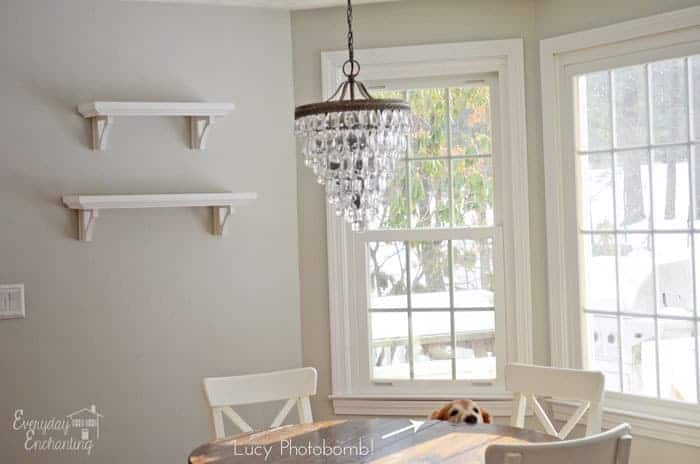 As I was taking photographs for this post I realized I have never shared photos of my breakfast nook (which is also where the Spring Cookie Decorating Party took place). This is where the shelves reside. Apparently, Lucy decided to peek as I was trying to capture a photo! ;) If it's not her, it's one of the boys!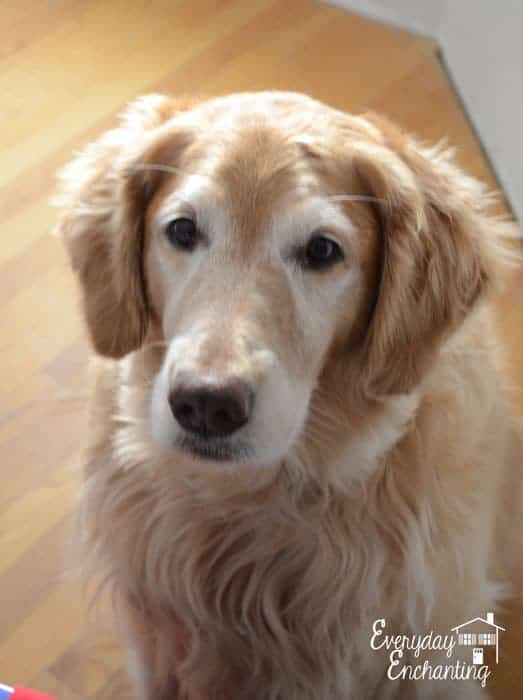 We are planning on adding some sort of console under the shelves and a built-in bench in front of the windows. It's very blank-slatey right now.
At least I can set up seasonal displays in the breakfast nook!