DIY Rough Cut Weathered Pine Kitchen Shelves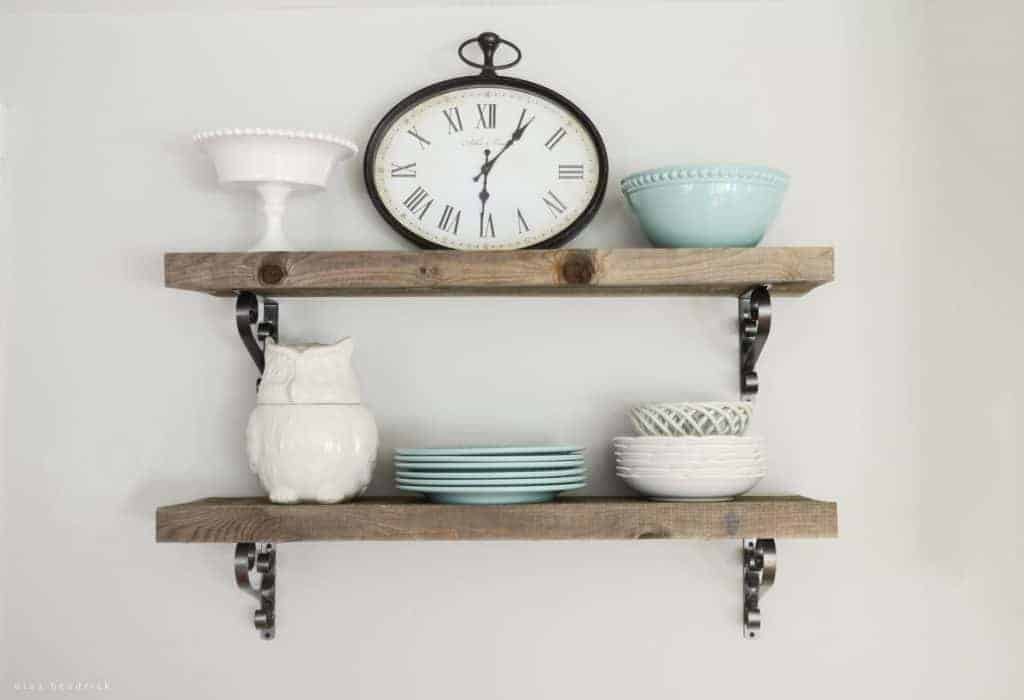 These rustic rough cut weathered pine kitchen shelves are a quick and simple DIY project that makes a huge impact.

You may have noticed by now that I have quite an obsession with weathered wood finishes. I've been working on ways to replicate a weathered finish on pieces like our DIY Kitchen Island and our DIY Bathroom Vanity. However, as much as I love these stain techniques- nothing quite beats the real weathered finish that mother nature gives to boards that are left to dry out. That is what we used for our DIY Rough Cut Weathered Pine Kitchen Shelves. We actually have quite a stockpile started of milled pine, including a chunky piece that we plan on using for our mantle (I.CAN'T.WAIT!). My mind is always whirling with places we can use them.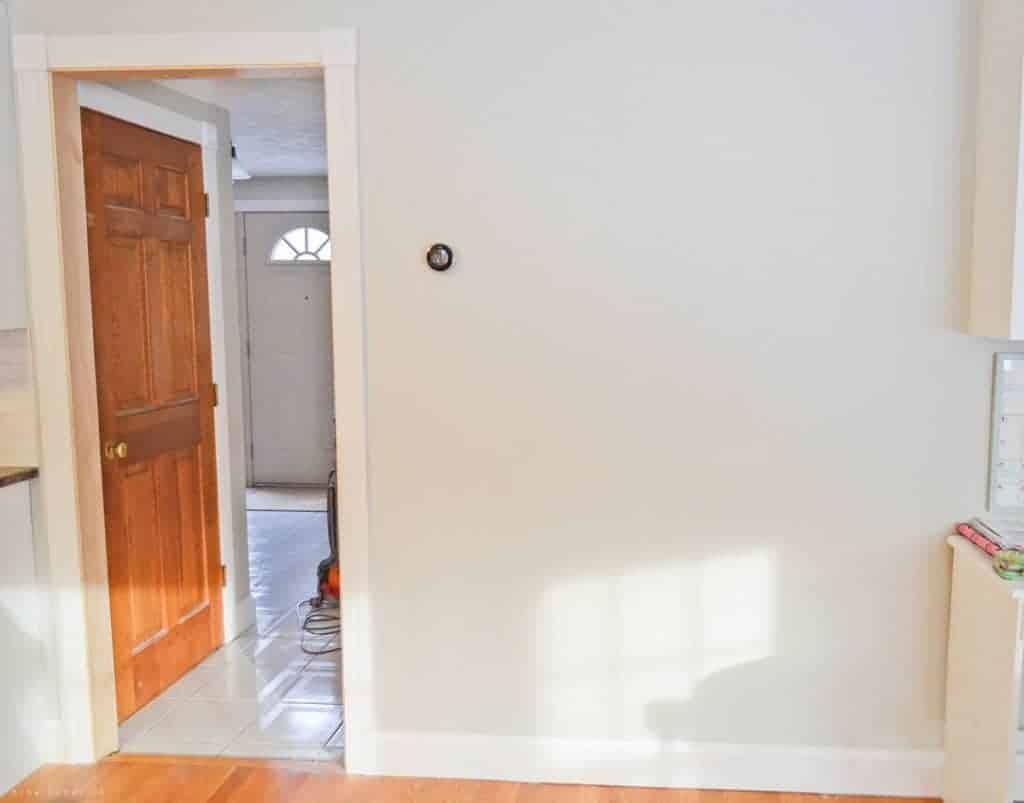 These shelves were a no-brainer. I have been wanting to add in more wood accents in the kitchen, and the empty wall (where the redundant doorway used to be) was the ideal spot for some shelves. My long term plan for this wall is a coffee station/recycling center- but for now, there are shelves with a trash can below them.
This post contains affiliate links for your convenience. Please see my disclosures here for more information.
The brackets were purchased on clearance at Target. I'm not sure how I feel about them, but I can always swap them out (update: we later replaced them with these). We simply screwed them into studs in the wall, and then cut down a piece of our rough cut wood to 36″ using the compound miter saw.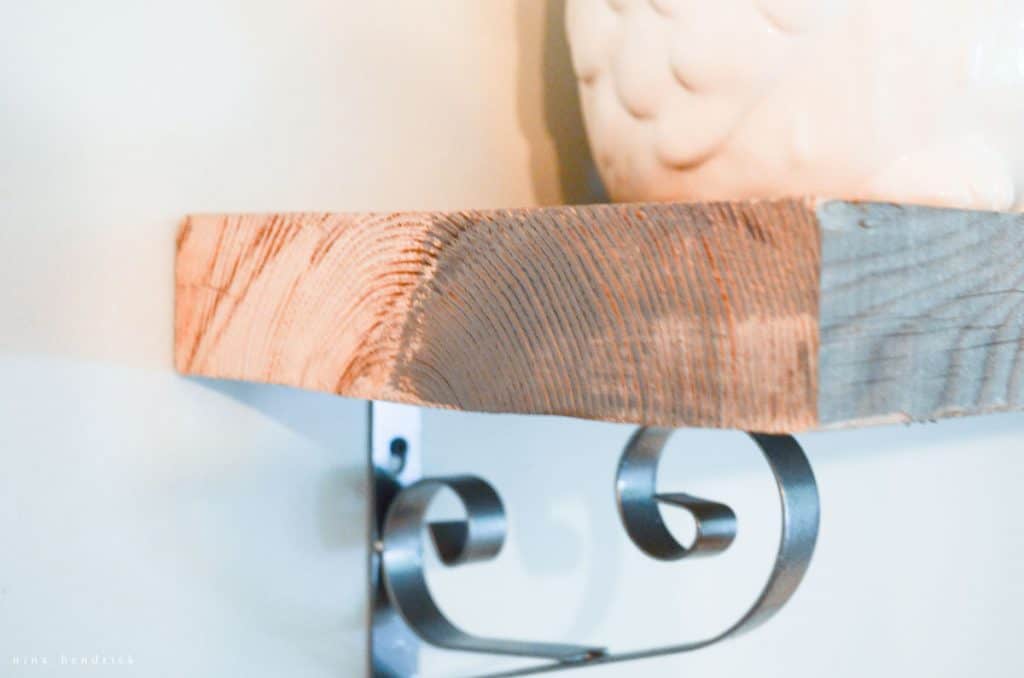 Since the cuts revealed fresh wood, I gently sanded the edges, then I used some of my trusty Minwax wood stain in Classic Gray to make up the difference. Of course, it isn't 100% like the real thing, but it is close enough that it blends nicely.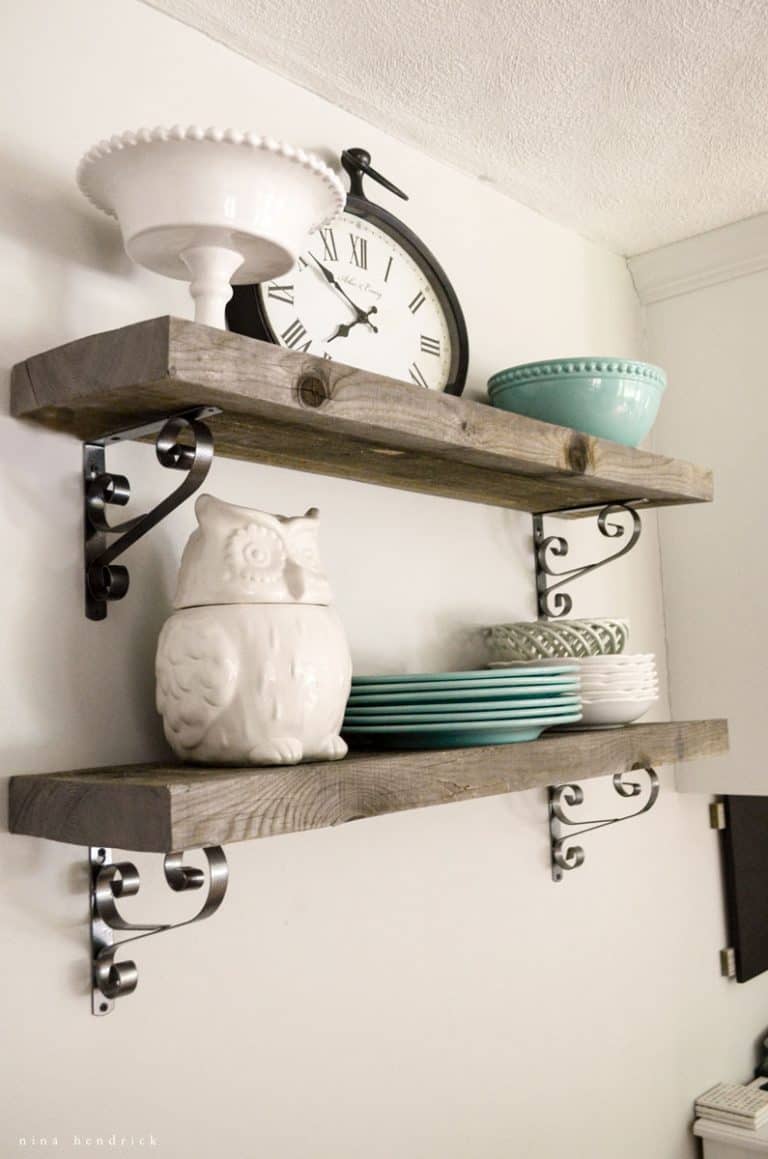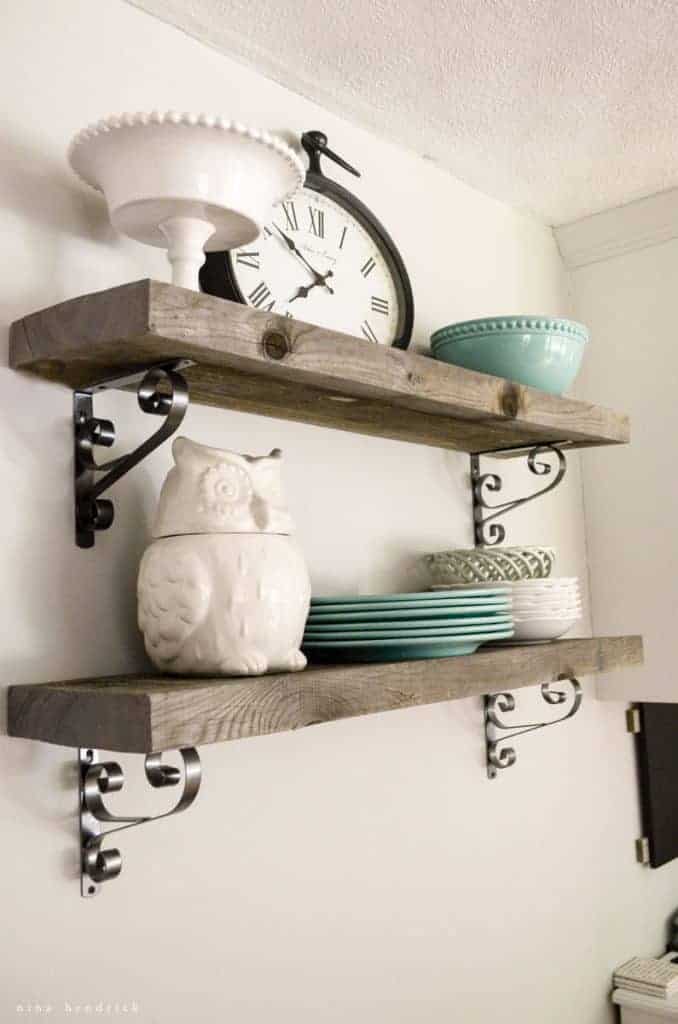 I am absolutely in love with these shelves. For a pretty simple project, it made a huge impact!