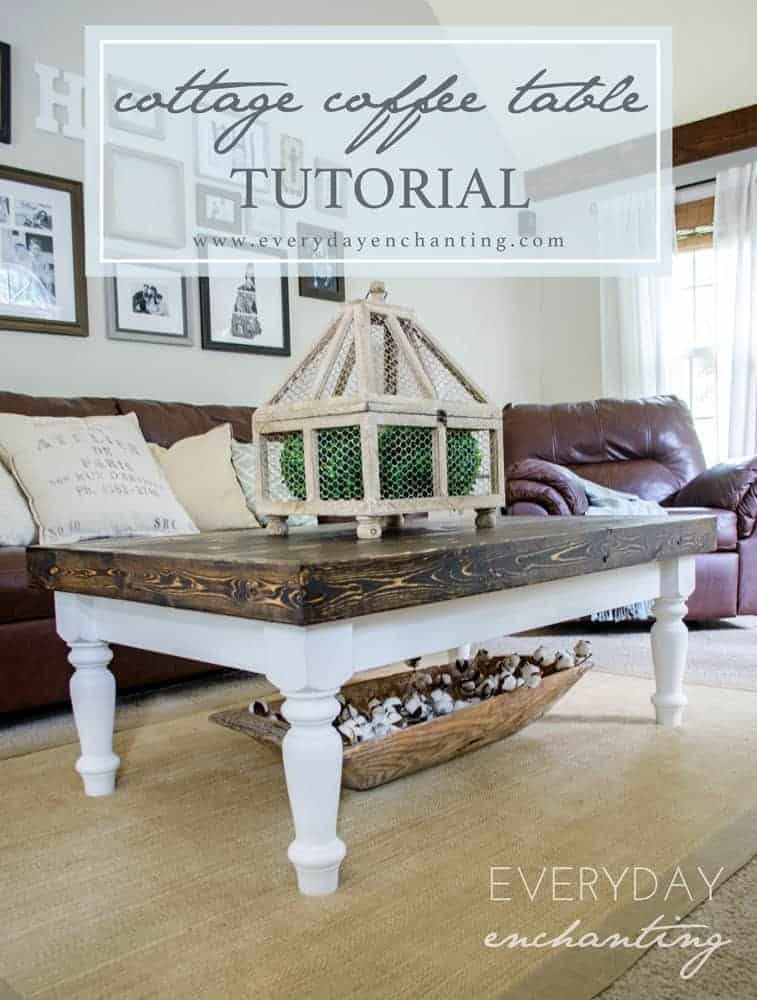 Have you ever built or bought a piece of furniture for your house, only to find shortly afterward that it doesn't fit in? Maybe you liked the style of the piece on its own, but once you saw it with your other furniture there wasn't any cohesion.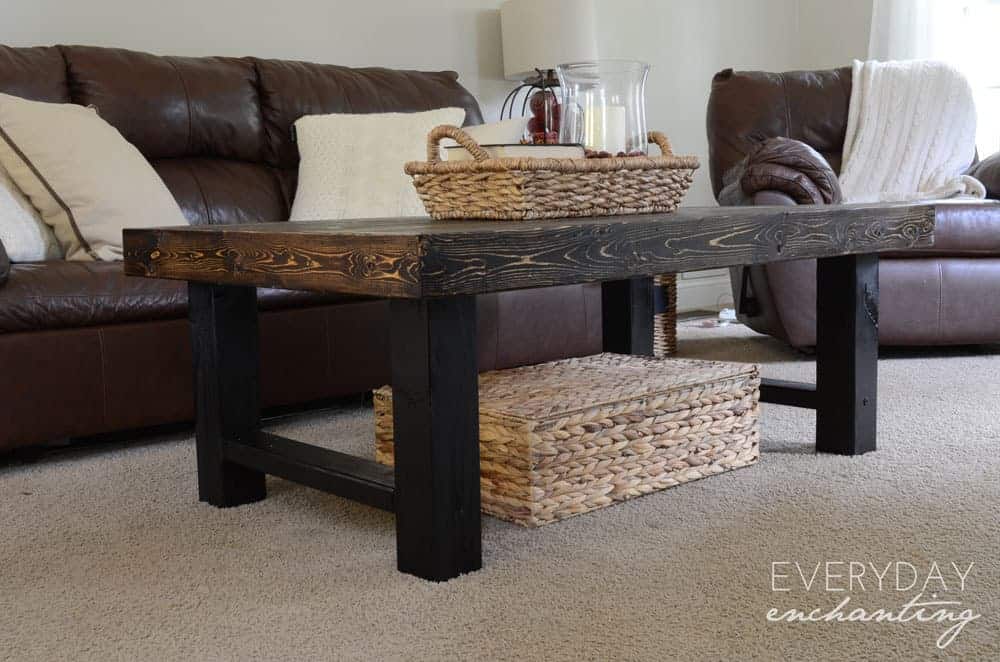 That was how I found myself feeling about this Pottery Barn Inspired coffee table that we built last fall. While I was initially drawn to the rustic-industrial style, almost immediately it felt too dark and masculine. That's not to say that I didn't like it, but I didn't love it in a room that already has the brown leather former man cave couches going on.
Luckily since it was a DIY build it was a fairly quick and easy fix. Our friends at Osborne Wood Products were kind enough to send us four of their beautiful Jumbo English Country Coffee Table Legs in Soft Maple. In this post I'll share how we originally built the faux-slab tabletop, and how we attached the new legs and built the apron. If you're more interested in the original legs, the tutorial is available here!
DIY Faux-Slab Cottage Coffee Table
Materials & Cost
————————————————————————-
Approximate total = $165 + finishing materials (if not on hand)
Dimensions
Time
2 hour build time and 24 hours before stain, paint and poly dry.
Step 1: Tabletop
We cut the 2x8s down to 4 pieces at 48″. We then glued and clamped the planks together before attaching them with two 2x4s cut down to 32″. At the time, we didn't have a biscuit joiner, but if we made this again today we would biscuit join the planks as we did on our DIY Cottage Dining Table.
After that, Mack had the genius idea to add the illusion of thickness by wrapping the edge of the tabletop with 2x4s. It would give the impression of a reclaimed wood slab, but for a fraction of the cost. We mitered the corners and ran the 2x4s through the table saw to give them a straight edge. We then glued, clamped, and nailed the 2x4s onto the perimeter of the tabletop, taking care to make sure they were level. Once again, if we were doing this today we would probably use the biscuit joiner to avoid nail holes.
I finished off the tabletop with a good sanding with both 60 grit and 220 grit sandpaper and coat of Minwax in Dark Walnut. We finished it off with Polyurethane, but I wish we had used Polycrylic in Satin, which I have used in projects since with much better results.
Step 2: Legs & Apron
As a result of joining the planks with a brace below, we had to trim a space along the edge to attach the apron. Mack took about 2″ off with his circular saw. Next, we placed the legs in each corner and he used the drill bit from our Kreg Jig to recess a hole at an angle. He then used a wood screw to attach the leg through the side of the table. He did this so that the leg wouldn't split, and used a 1 1/2 wood screw so it would attach to the tabletop just enough, but not go through.

We measured the gap between the legs and used our Kreg Jig to attach the 1×6″ apron. You can also use wood glue for added security if you wish!
I was on my own for painting the legs and forgot to take a photo (oops) but it is the exact same finish as the DIY Cottage Table legs. Just simple chalk paint and clear wax!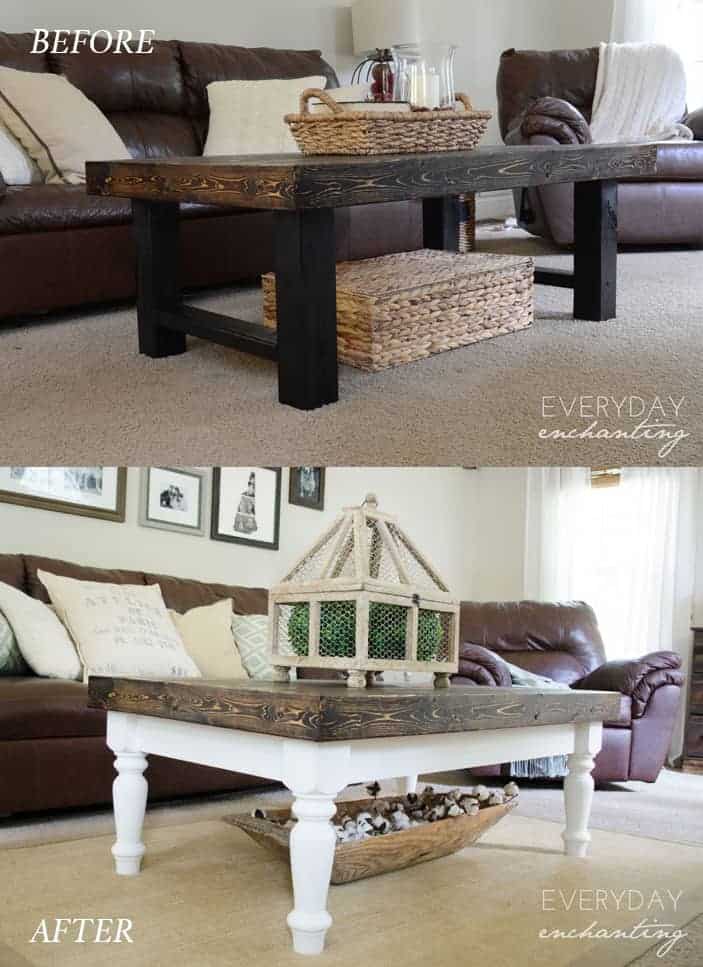 Here's a before & after for comparison. As I said, I don't hate the original, but I'm much happier with the lighter cottage table!
PIN IT FOR LATER!
DIY Cottage Coffee Table