Family Room
This cozy family room took many years to get right. Once I figured out my decorating style, we could transform the room and create a welcoming space for our family.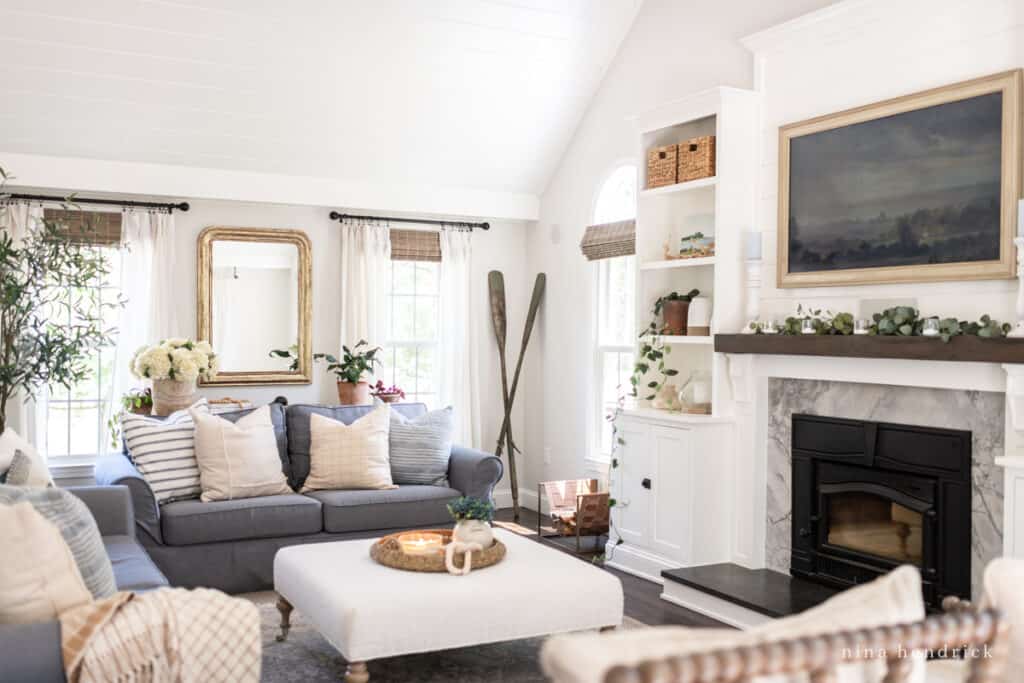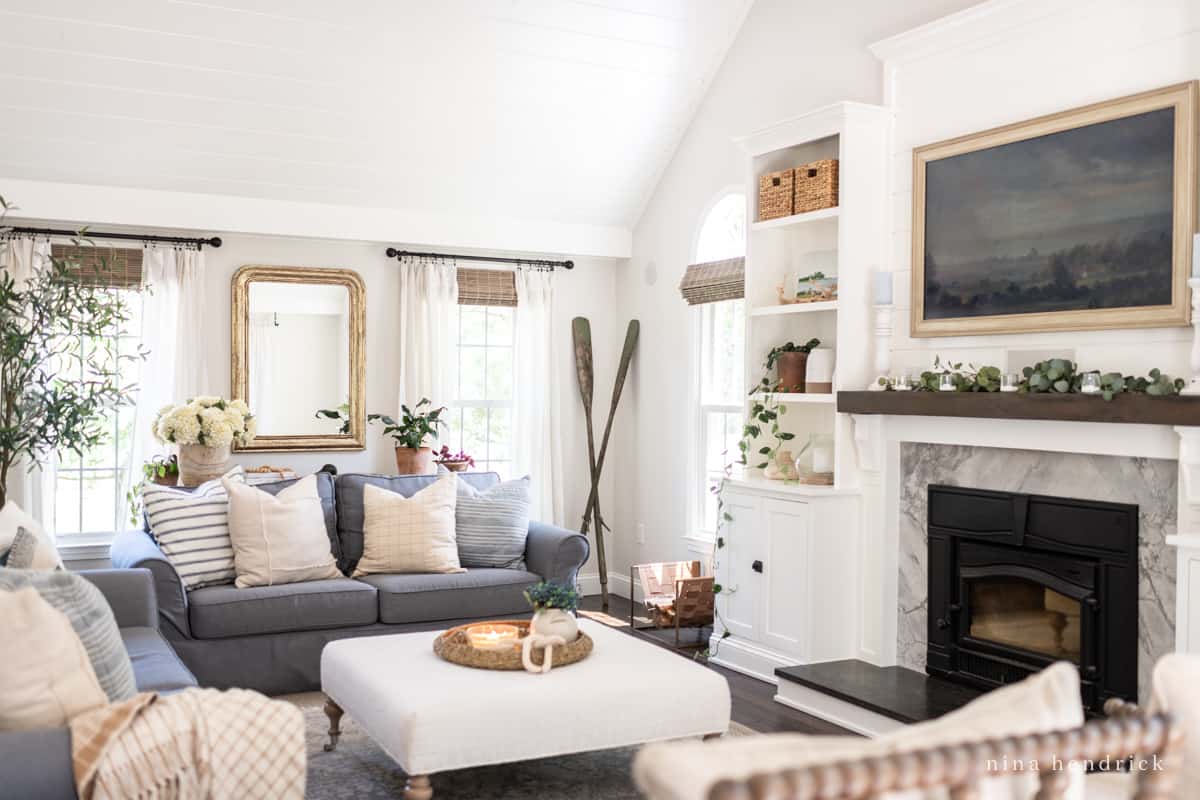 Our family room has been a project that was chipped away at over time, but has never been officially "done". In fact, there's only one coat of paint on the walls (Edgecomb Gray for now, in case that's why you're here)! We've made progress slowly but surely over time. However, we're hoping to pull the entire room together and check it off the list soon. What's left on our list? Painting the walls and tongue-and-groove ceiling (the knots bled through), installing a white board-and-batten wall behind the sofa, and some new trim and furniture. Our goal is for this room to be light, bright and still cozy.
family room projects
Click the photos below to explore our family room project by project.