This Early Fall Mudroom Inspiration highlights the transition from Summer to Fall with fresh greens and produce from the farm.
We're continuing our theme of Early Fall today with some inspiration in my Early Fall Mudroom as I was getting ready to entertain. You can see the Farmer's Market Inspired Fall Entertaining here, as well as my Early Fall Kitchen, Early Fall Tablescape, and a Free Apple Printable.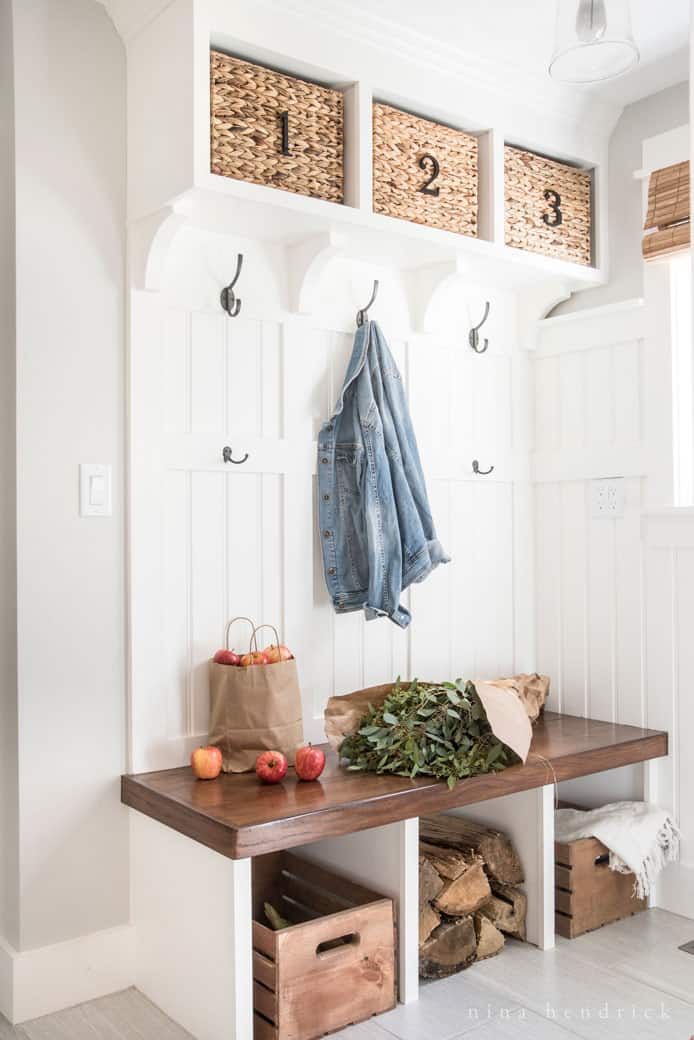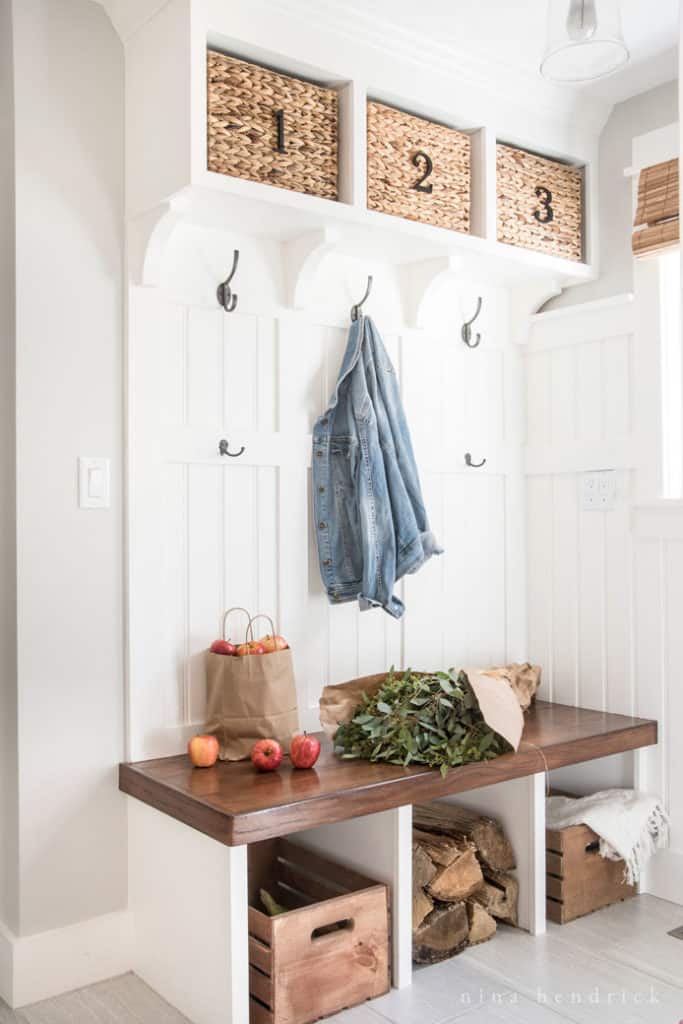 Early Fall Mudroom Inspiration
Here in New England, we have countless jokes about our wild seasons. We can sometimes experience all of them in a single day! This time of year and early Spring especially, when you wake up you never know what you're going to get. Early Fall is a season all its own around here, and it comes with both cool and scorching weather— but overall a bounty of harvest.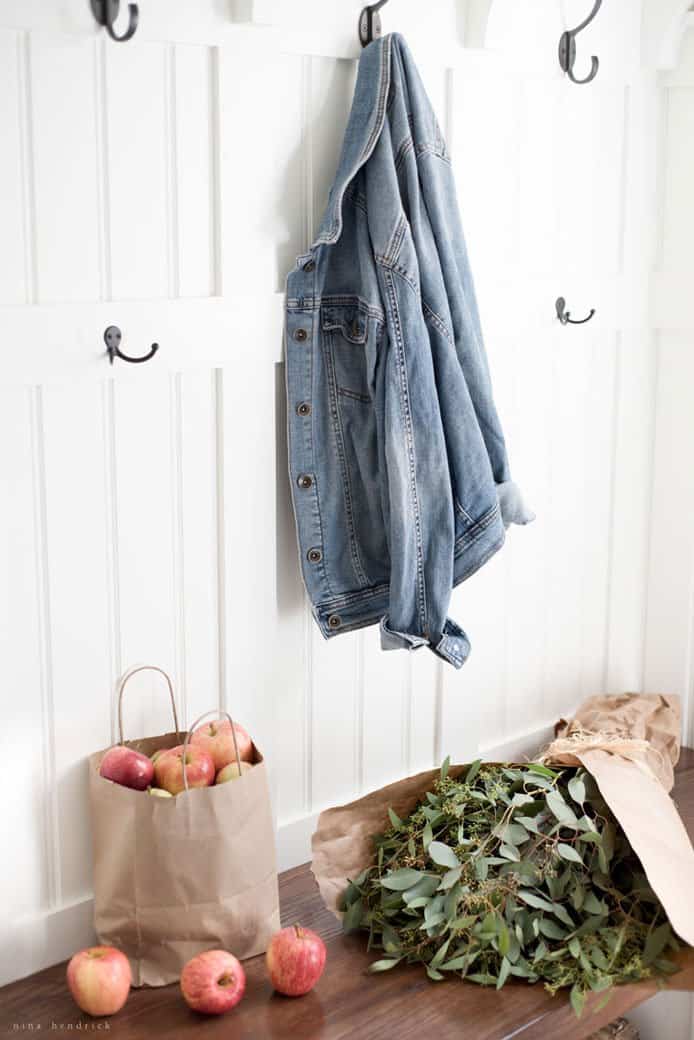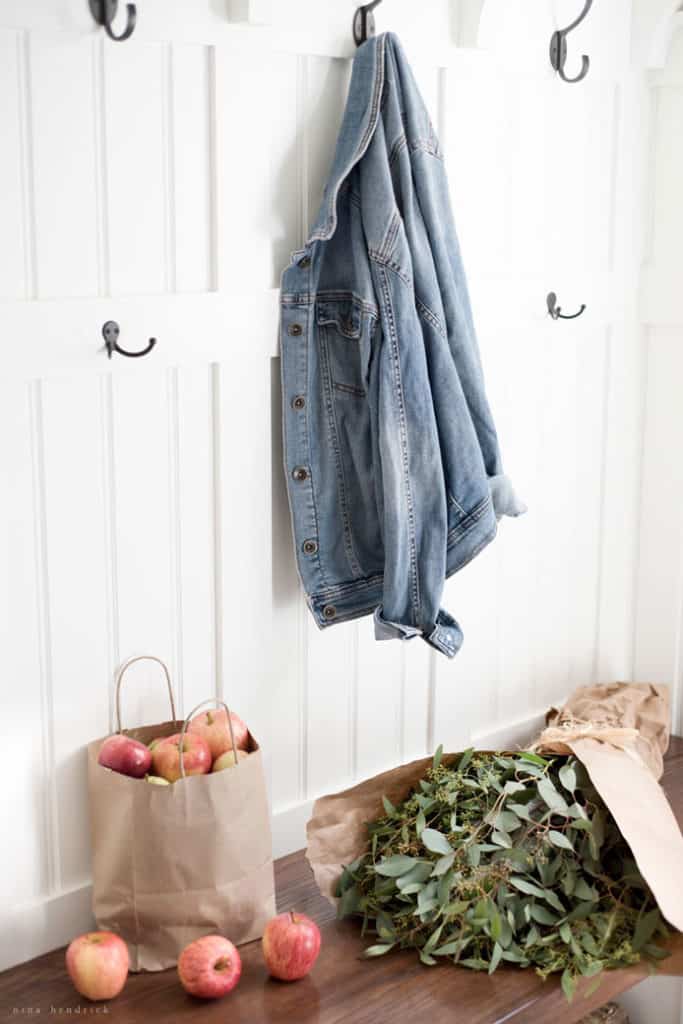 Having a mudroom has been a dream of mine for years, it has made life so much easier since we swapped out a cramped laundry closet for this space. New England Mudrooms are definitely a necessity, especially when the meltdown happens in March, and we enter what's fondly known as "Mud Season". While Early Fall isn't the busiest time for this space, the mudroom definitely comes into use with a sudden reemergence of backpacks, fall boots, light jackets, firewood, and produce.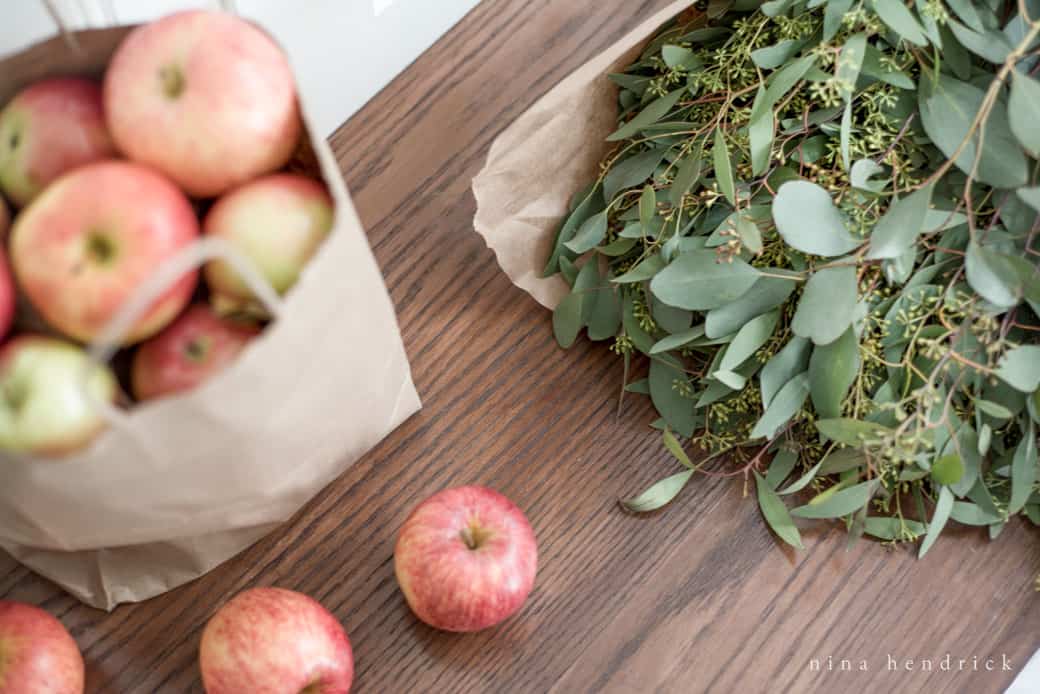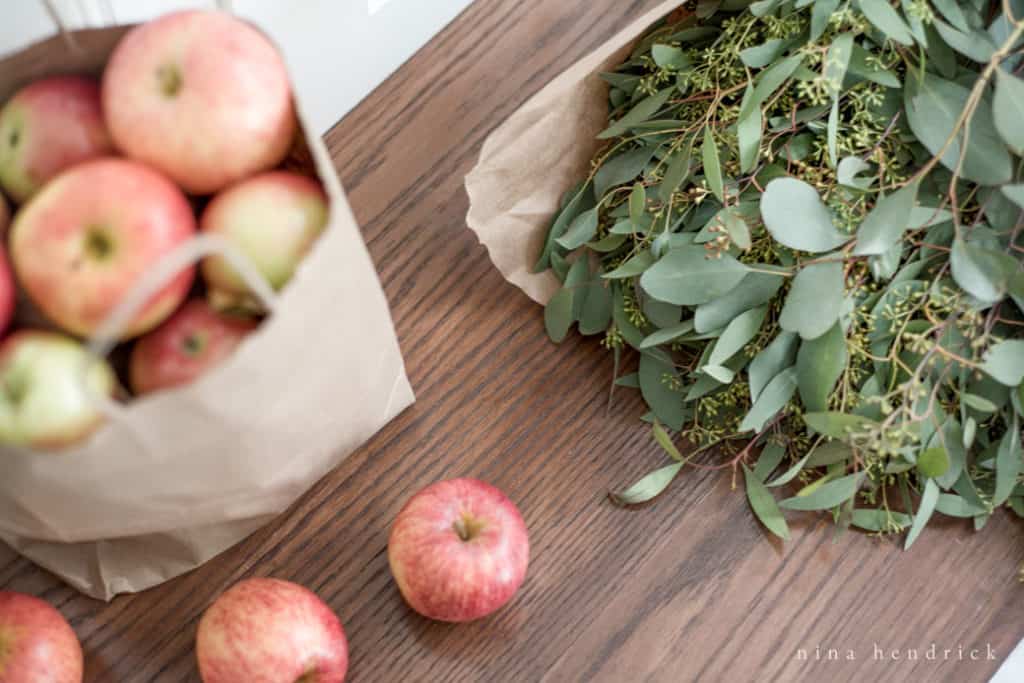 I do realize that not everyone sets out to decorate their mudroom for Early Fall— at the end of the day, it's a functional space. I'm not going to lie, I obviously enjoy unnecessarily decorating it. ?This particular scene unfolded organically though, and I hope it inspires you as it inspired me.
Inspiration from the Market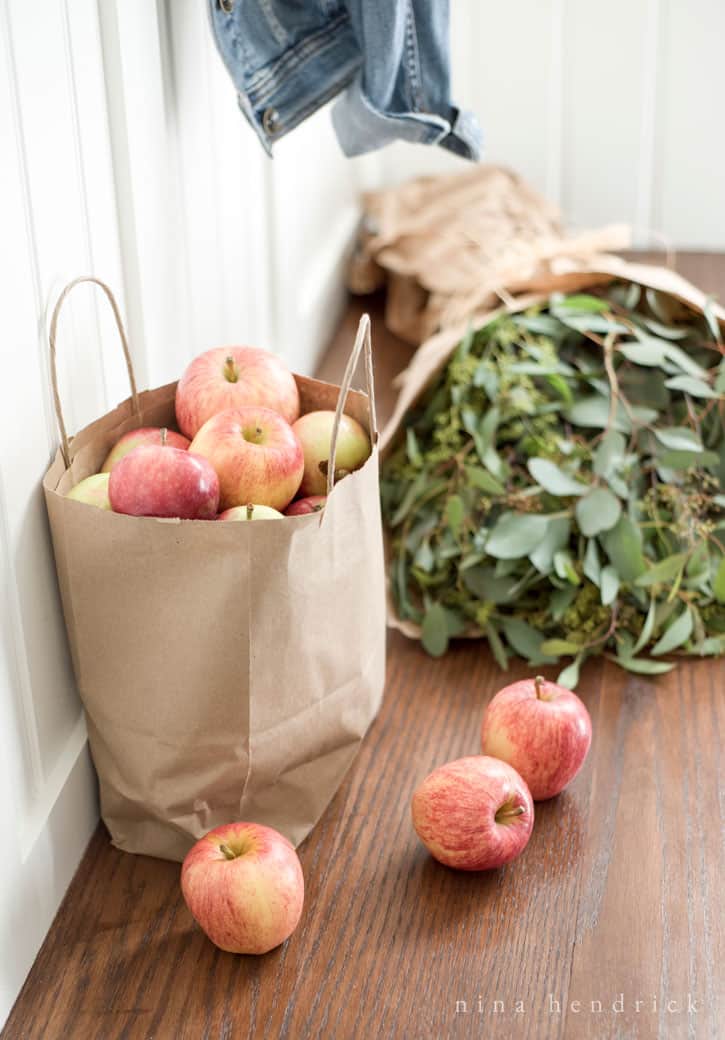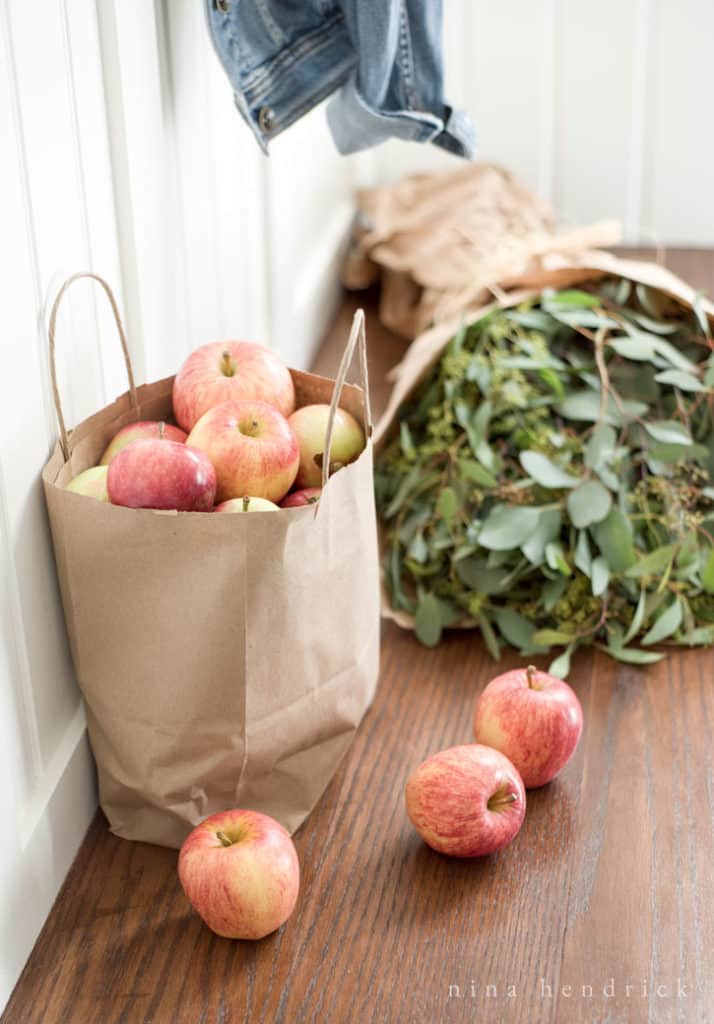 When I picked up the bundle of seeded eucalyptus from my local florist they had already wrapped it in this simple brown paper and secured it with raffia. I found the combination of the texture and colors to be extremely beautiful in a humble way. It felt like something you would pick up on market day in France.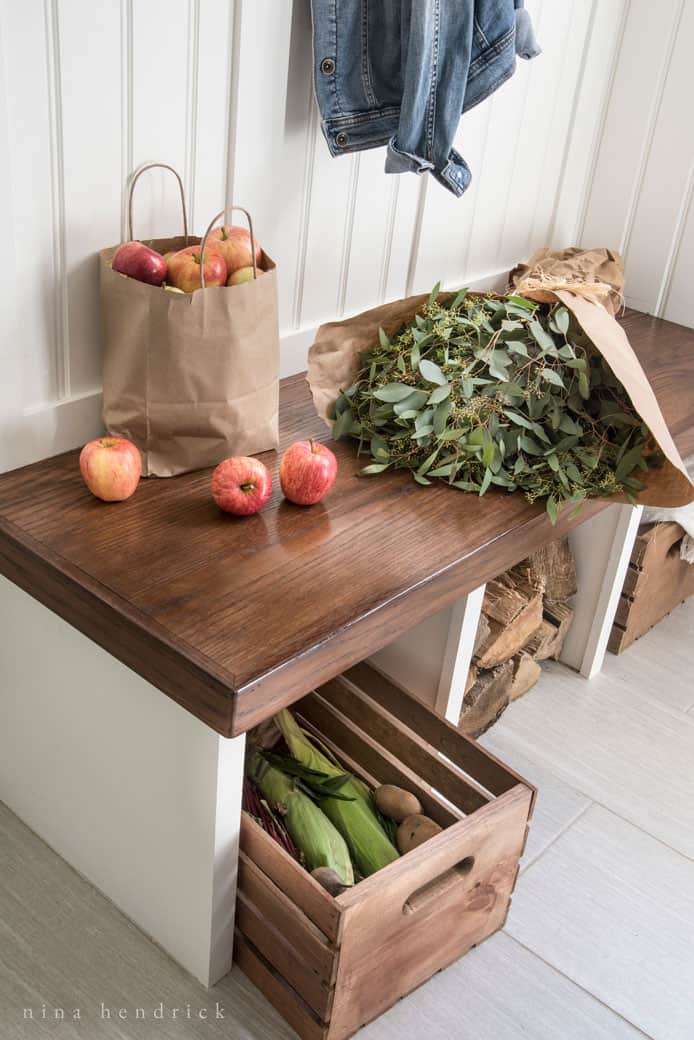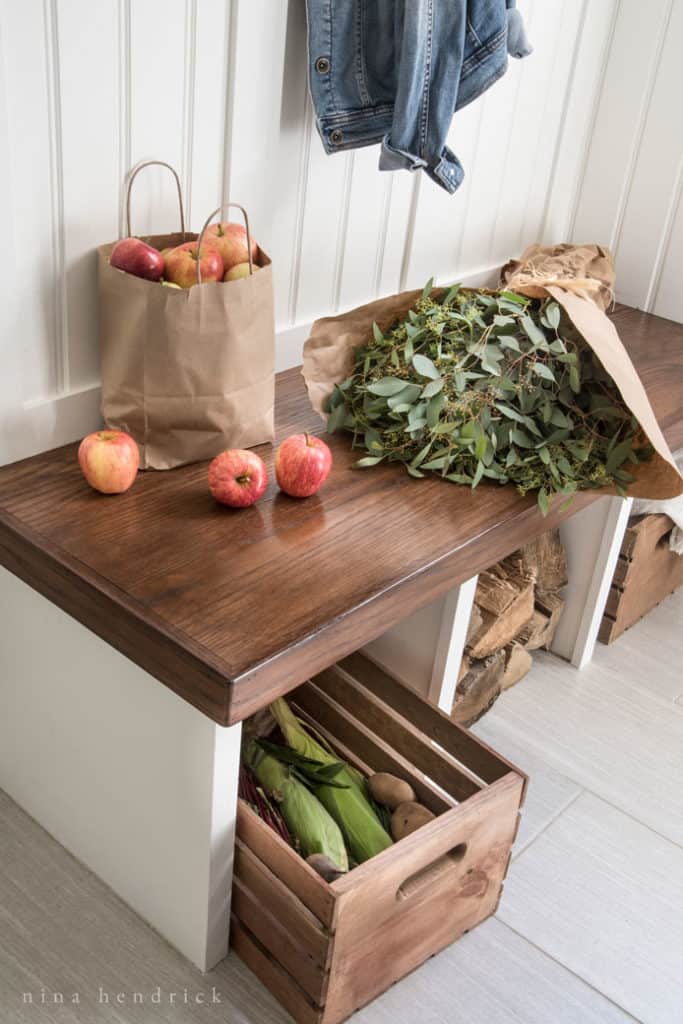 I set the bundle down on the bench as soon as I got home, along with the brown bag of apples from the local farmer's market, and inspiration struck- I quickly tidied up and arranged this little vignette. The firewood was already there since we've had some cool nights already and have had a fire in our woodstove.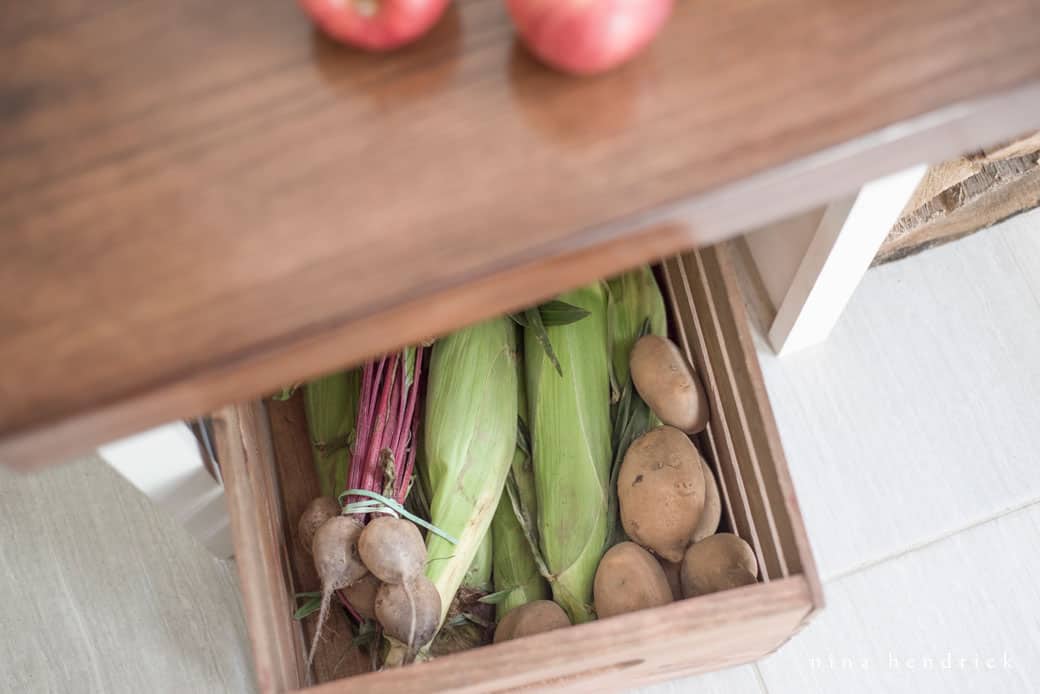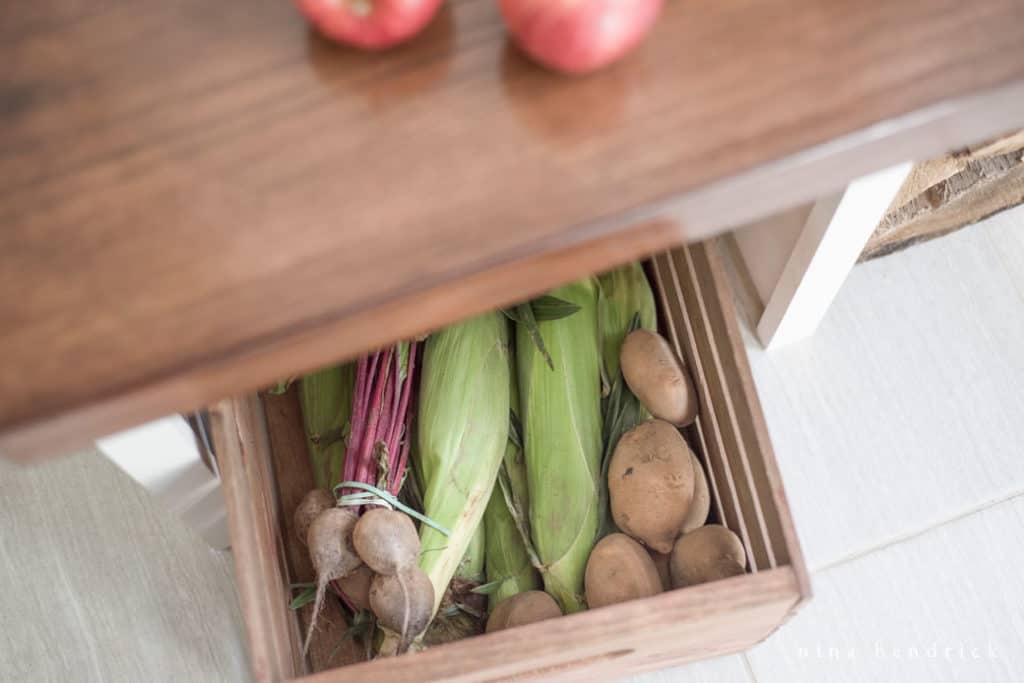 This is the most recent produce from our crop share, and I felt it would fit perfectly with the rest. I think if I had to choose a theme for this tour today, I would say organic and farmer's market-inspired. I love the abundance and natural beauty of Early Fall.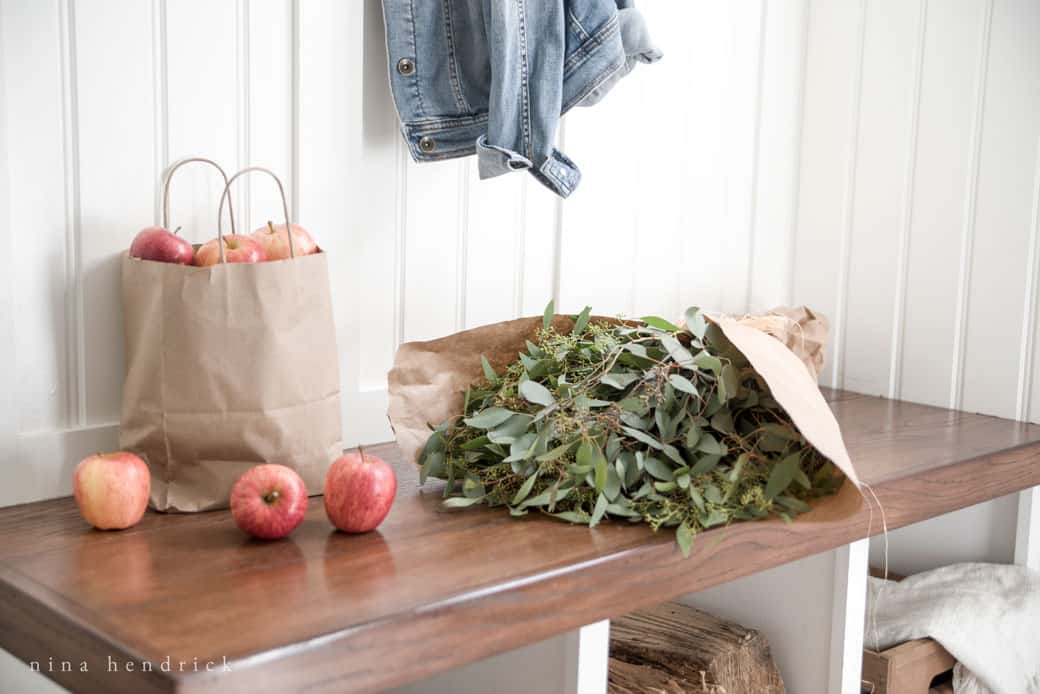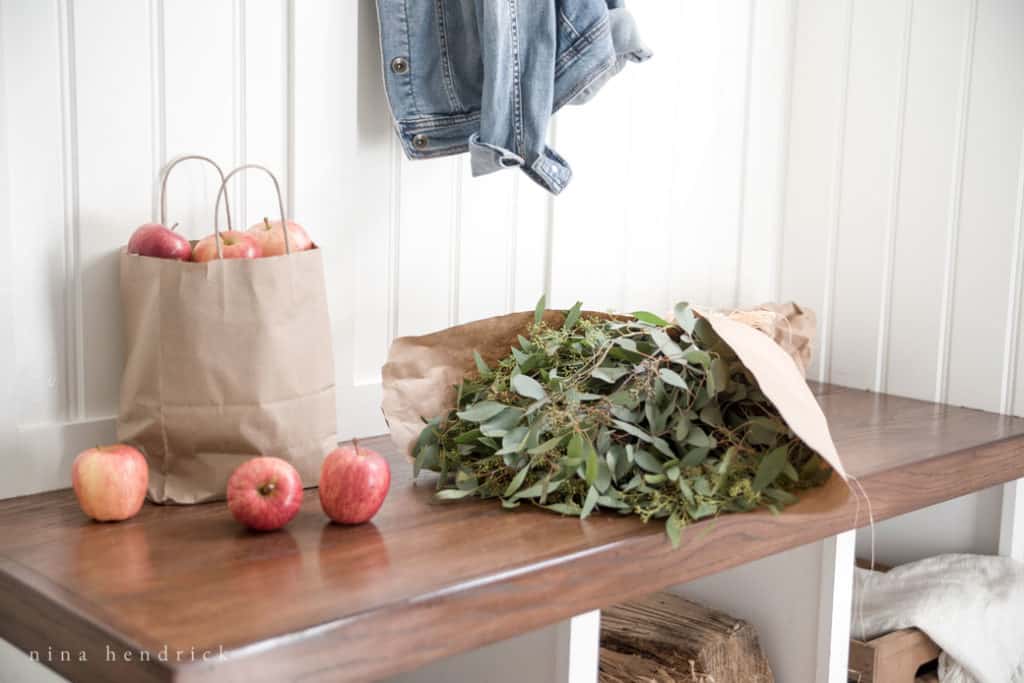 To go really deep, this is a season of in-between. If nothing else, I hope that this Early Fall Mudroom brought you inspiration and a little attention to how a season of change can be a beautiful thing. Are you ready for Fall or still in the in-between? Let me know on IG @ninahendrickhome!
Pin It for Later | Early Fall Mudroom