Fishing Party Ideas | Gone Fishin' Party
Celebrate with ideas from this adorable Gone Fishin' party, which is jam-packed with fishing party ideas and inspiration!
Do you have a fishing enthusiast in your family? I have a couple of them! Not only are my little brother and Dad avid competition bass fishermen, but Mack and the boys love to fish at Camp and have a rich family history of fishing. This party I put together to celebrate my brother's nineteenth birthday was a perfect fit for the entire family. If you're looking for more party and entertaining ideas, you can find some of my favorites here!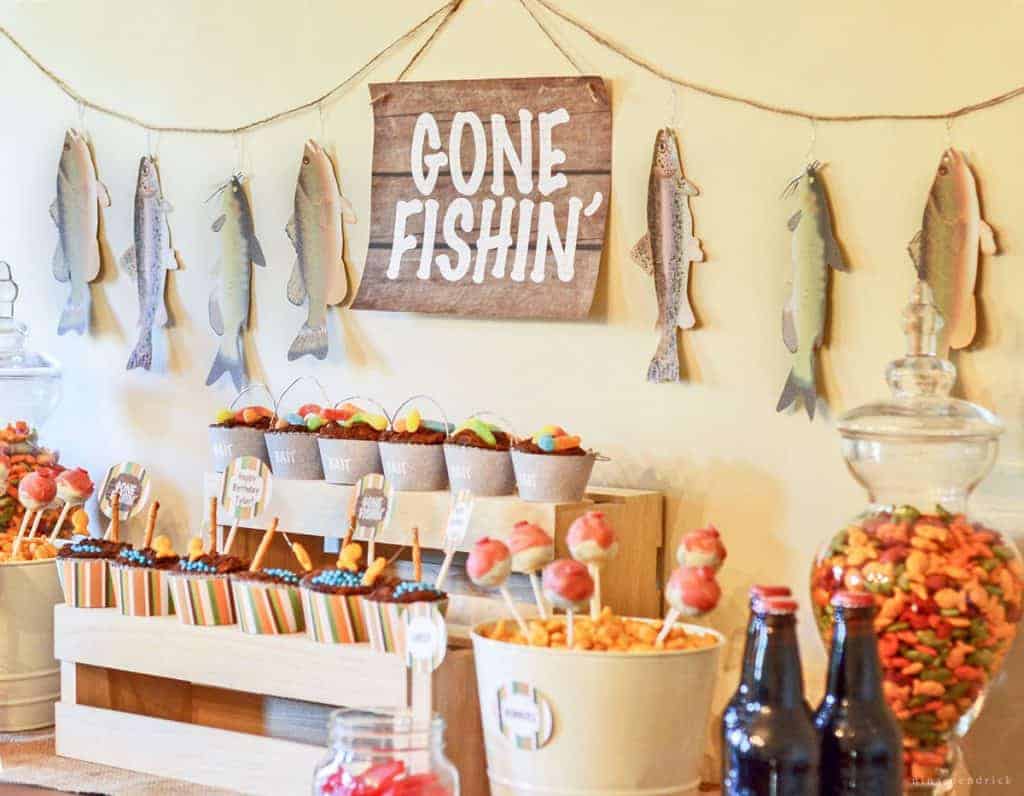 Fishing Birthday Party Ideas
I thought it would be fun to create a party with edible details related to fishing using the printable party kit I designed. I brainstormed some fun ways to integrate yummy and kid-friendly snacks into the themed decor.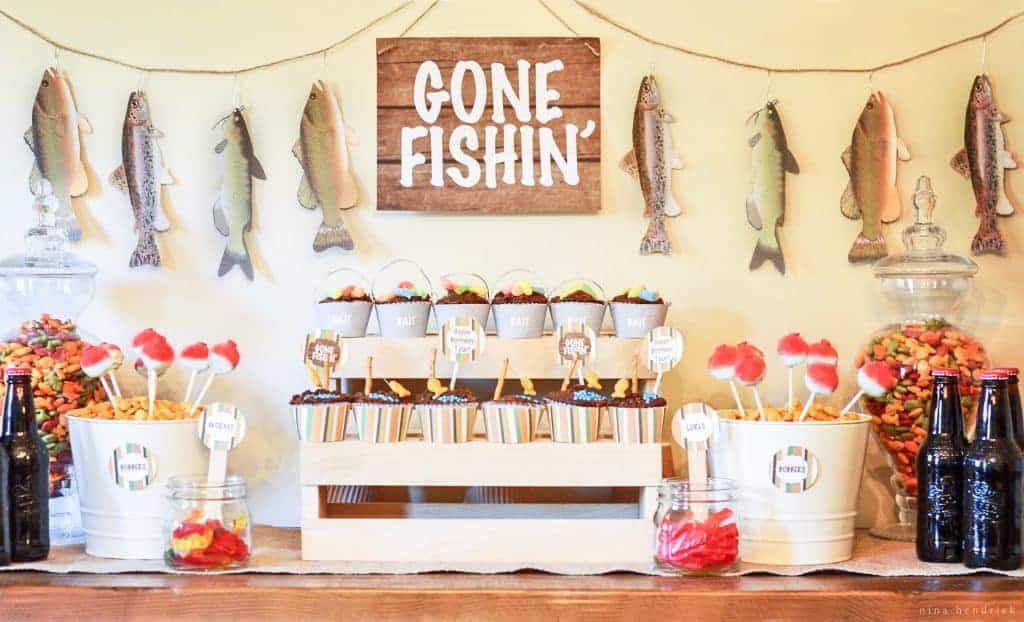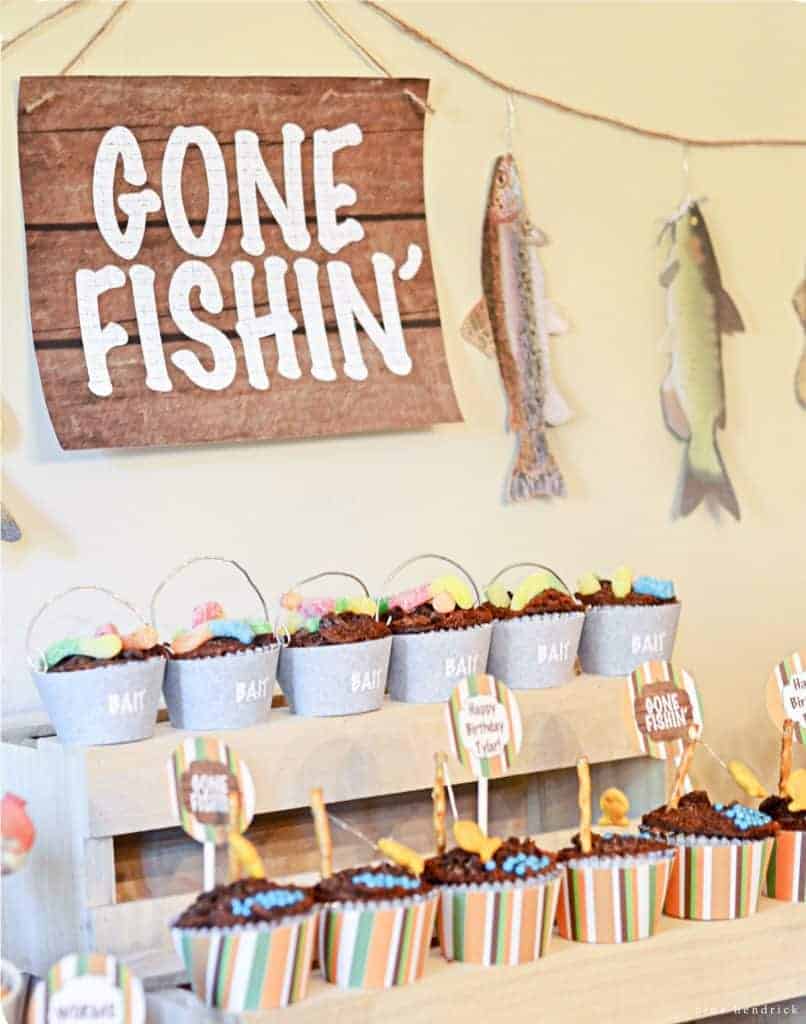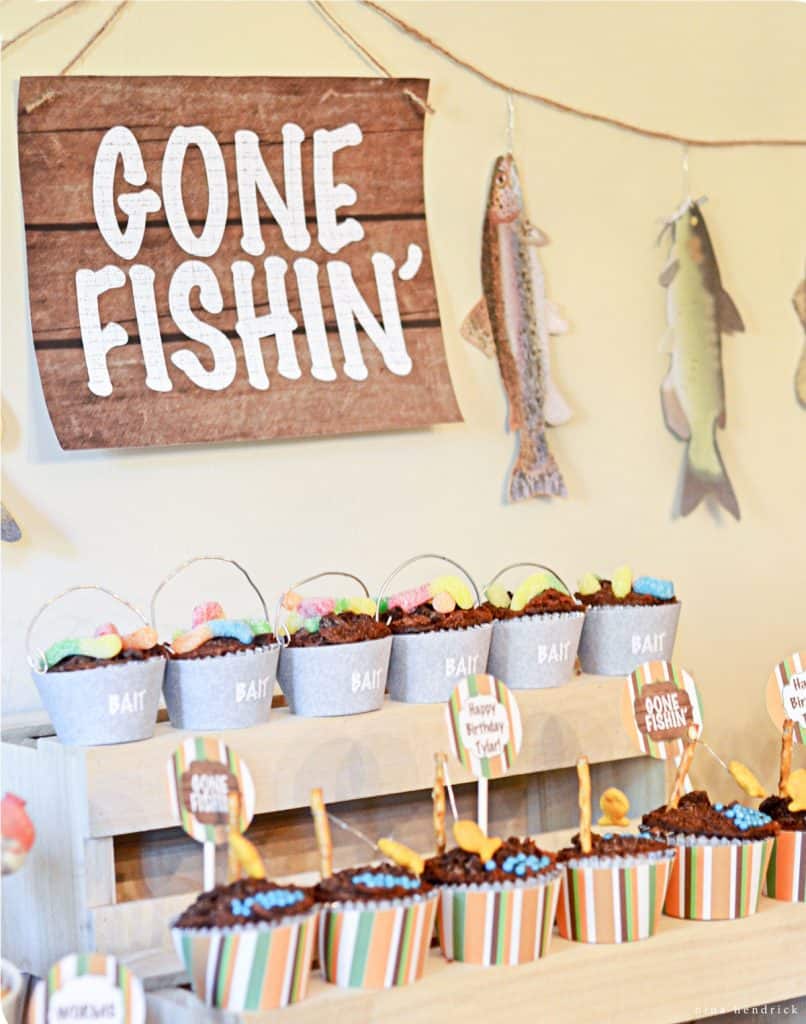 The cupcakes are made of chocolate with a milk chocolate buttercream. I crushed up some chocolate cookies for the "dirt".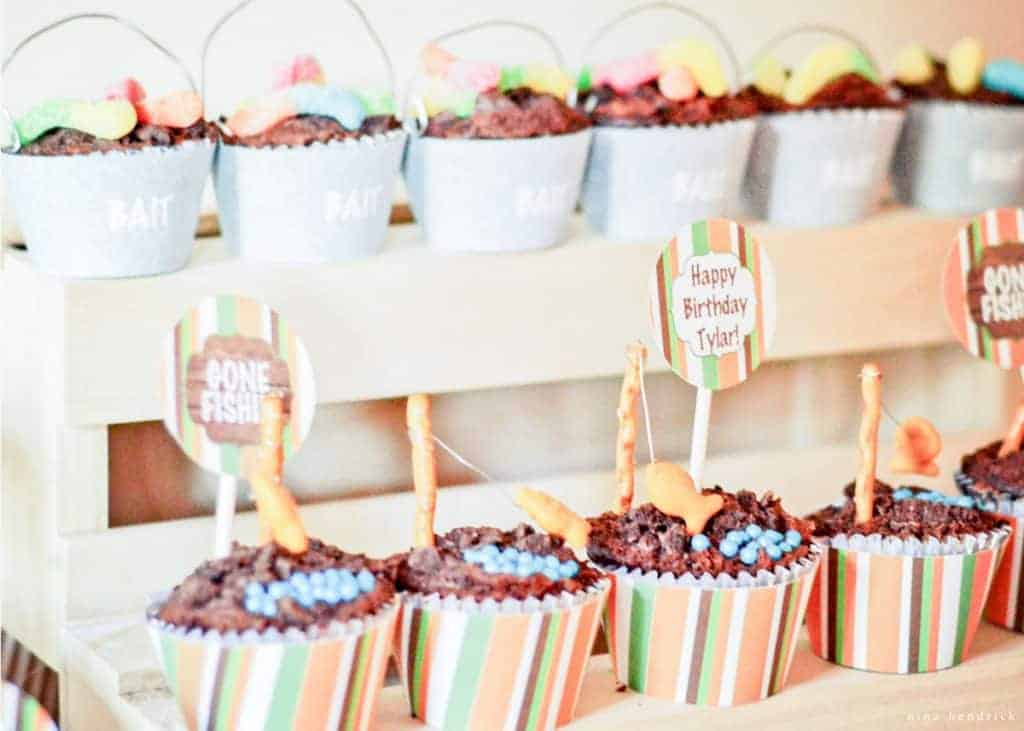 The cupcakes are displayed on some unfinished wood crates. I thought they fit in with the rustic lake theme of the party.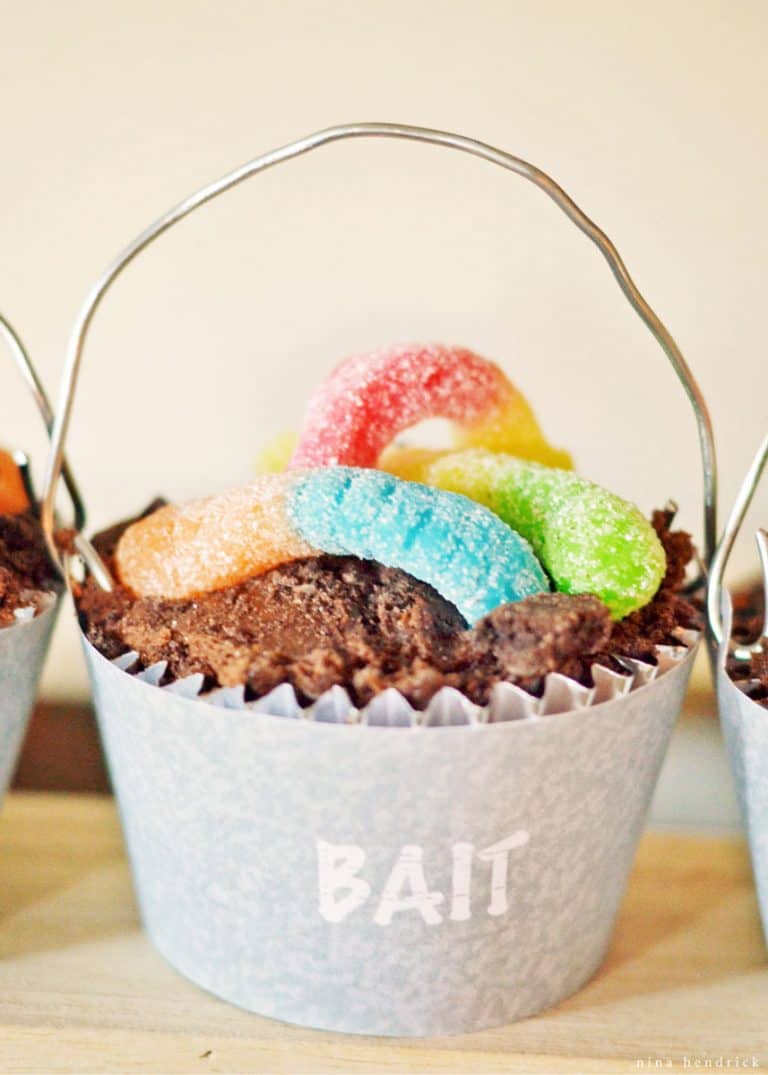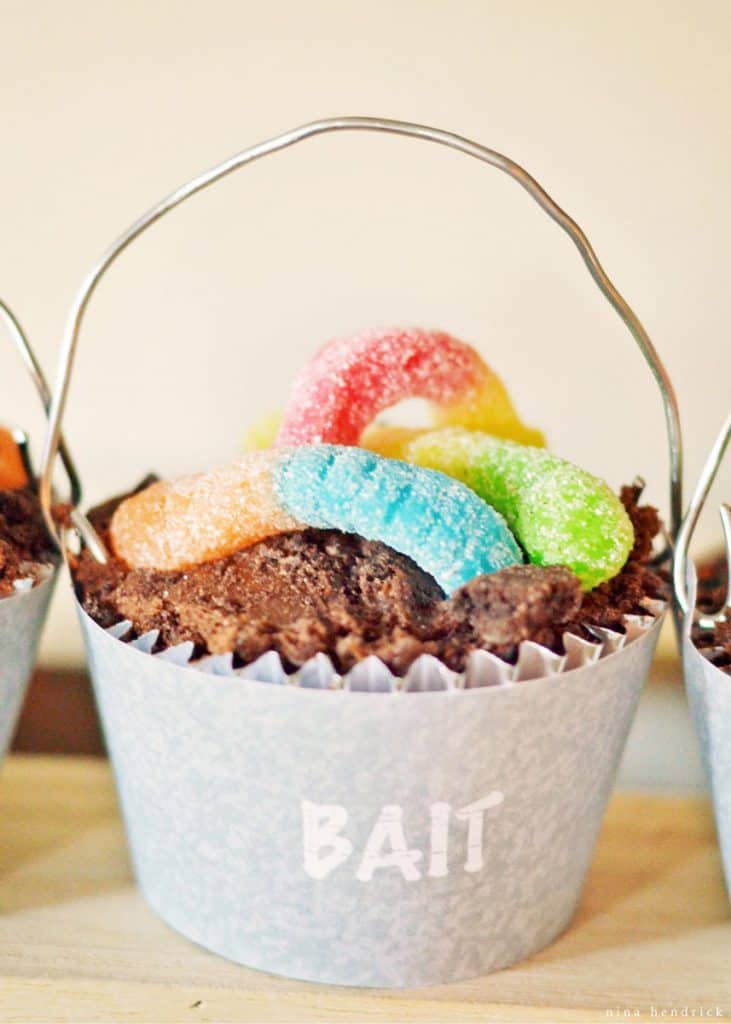 For the fishing pole cupcakes, I used a pretzel as the rod and hooked on a goldfish with some craft wire. The "water" was made from blue candy pearls.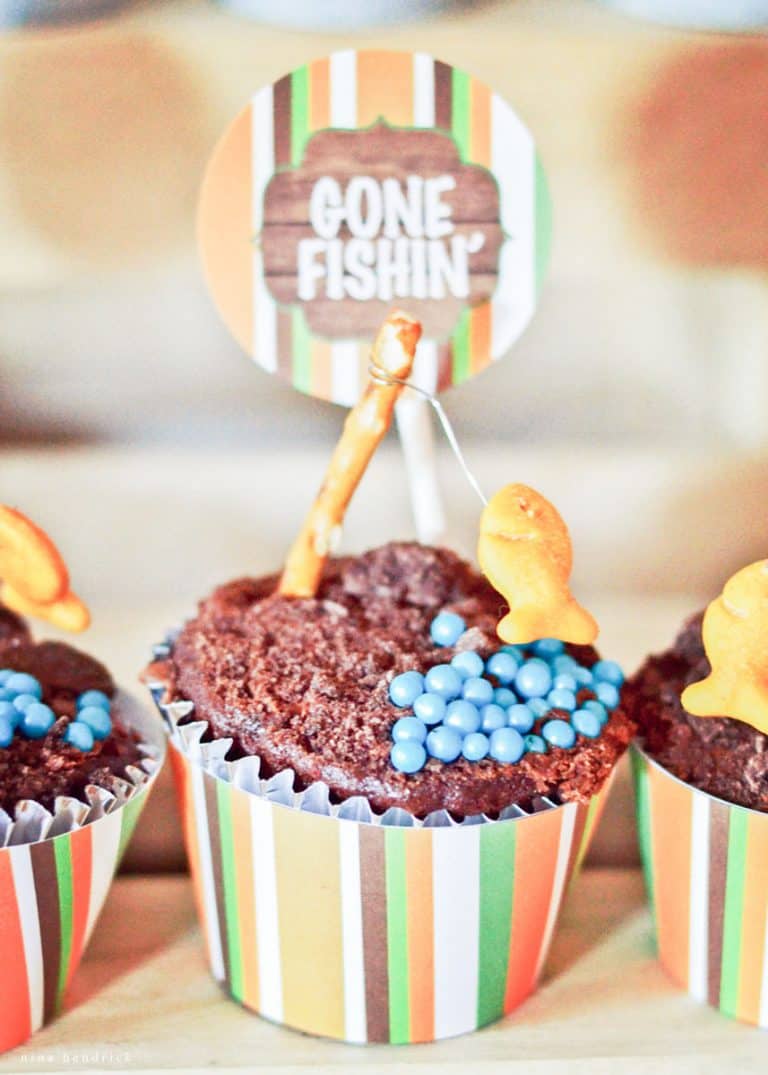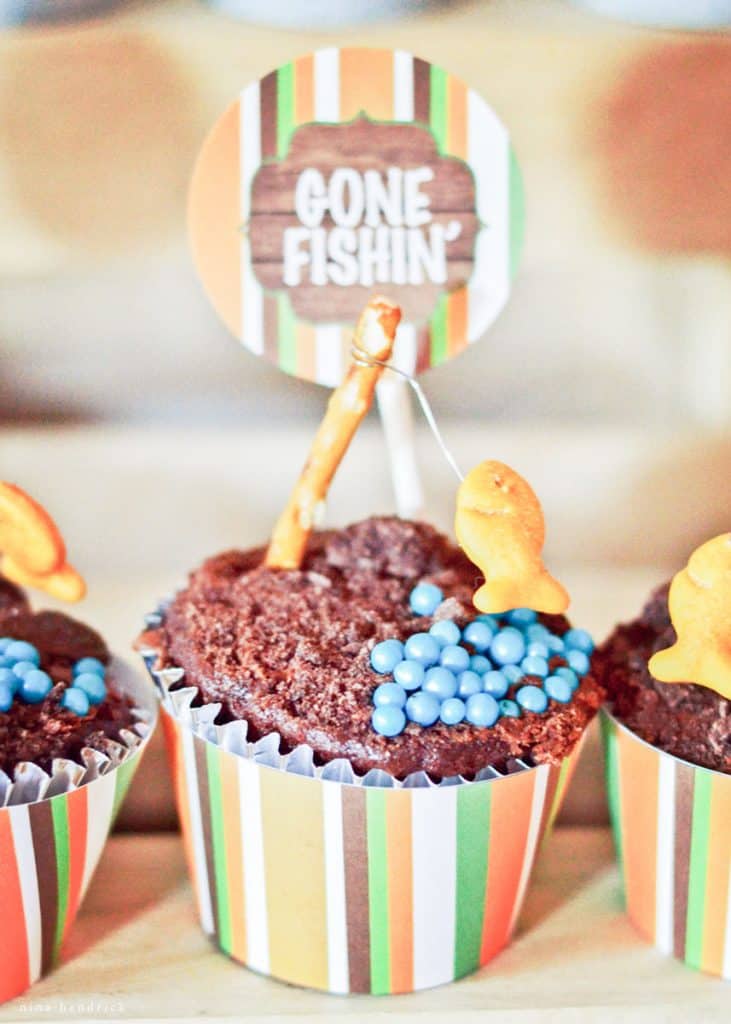 The fish banner includes a bass, trout, and catfish that I illustrated, printed, cut out, and attached to the twine with craft wire made to look like fishing hooks. I also designed and printed the sign.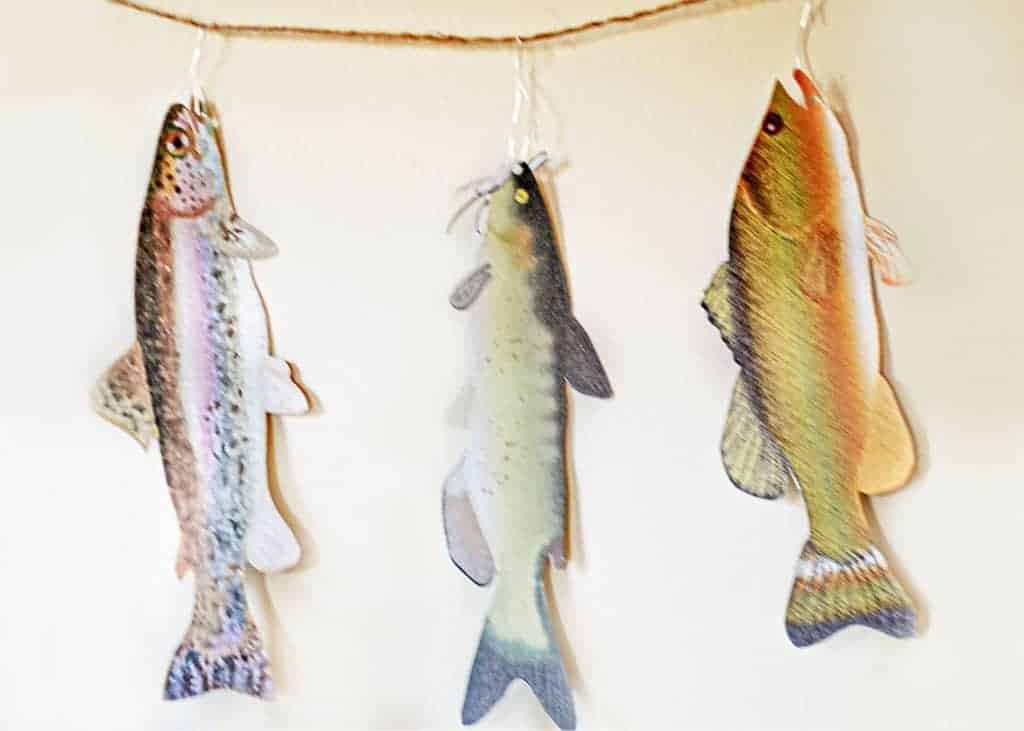 I finished off the table with some Swedish Fish and gummy worms in mason jars. The bottles are IBC root beer, a favorite of both my dad and brother. To balance everything out, I filled some apothecary jars with rainbow goldfish.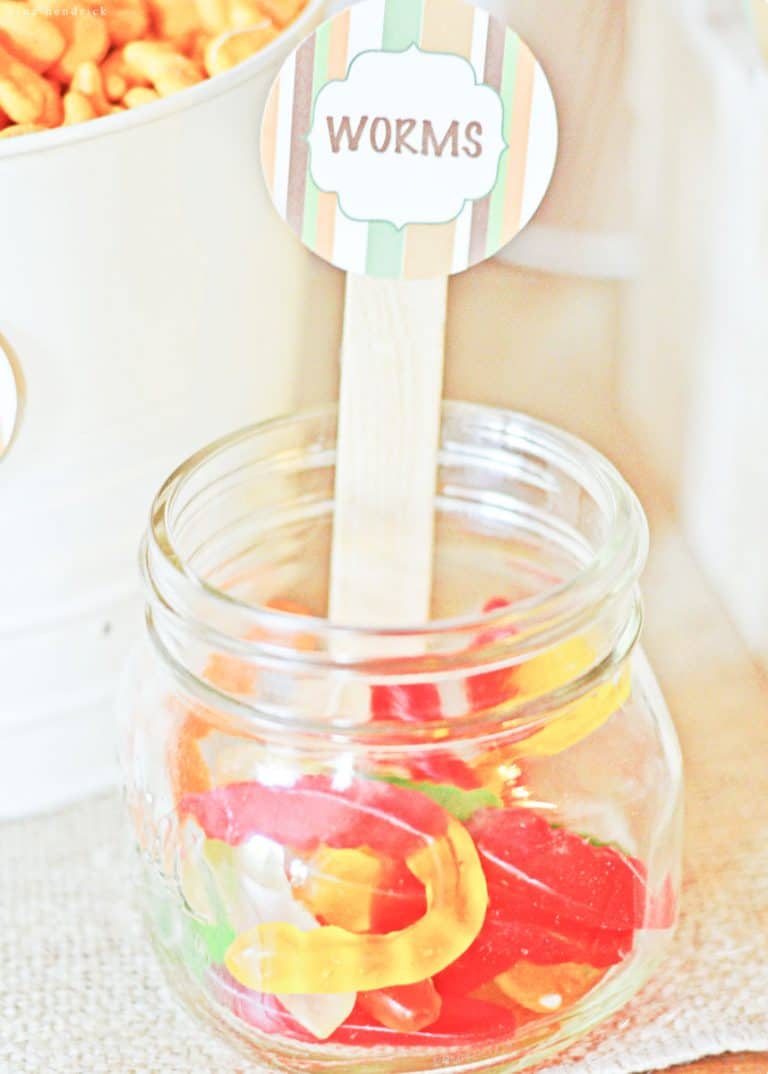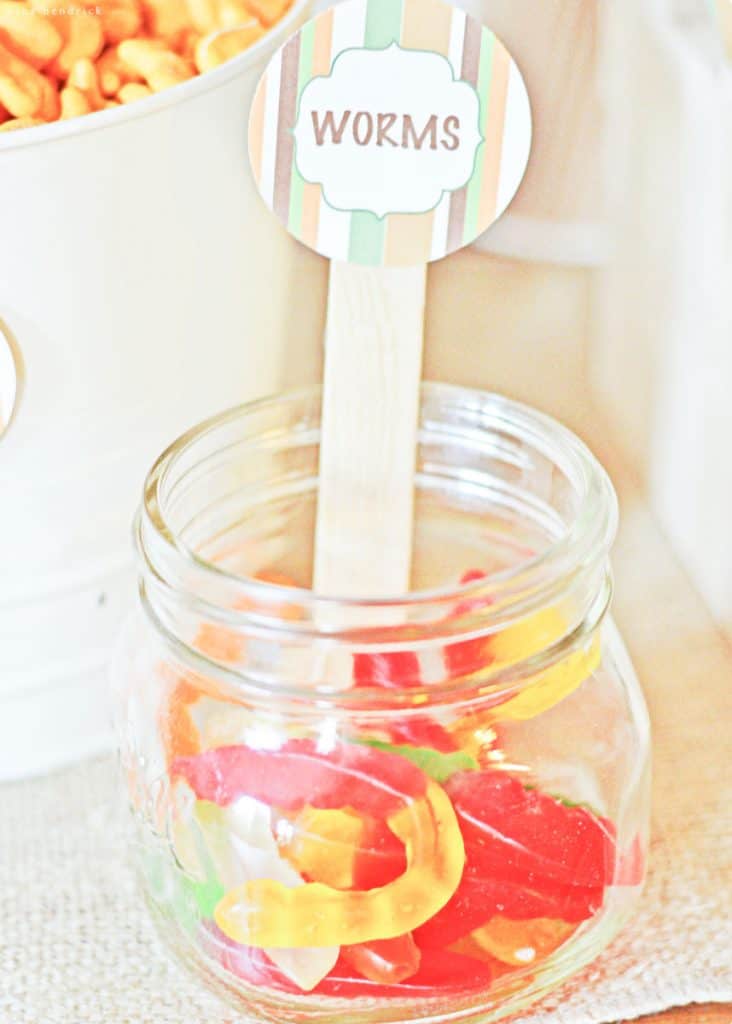 For the "bait buckets", I designed a printable galvanized bucket template. I hooked some craft wire through each side for the handle. The "bait" is sour gummy worms.
All of the paper elements- fish banner, sign, cupcake wrappers, toppers, tags, and "bait bucket" wrappers- are available to purchase in my shop as printable templates.