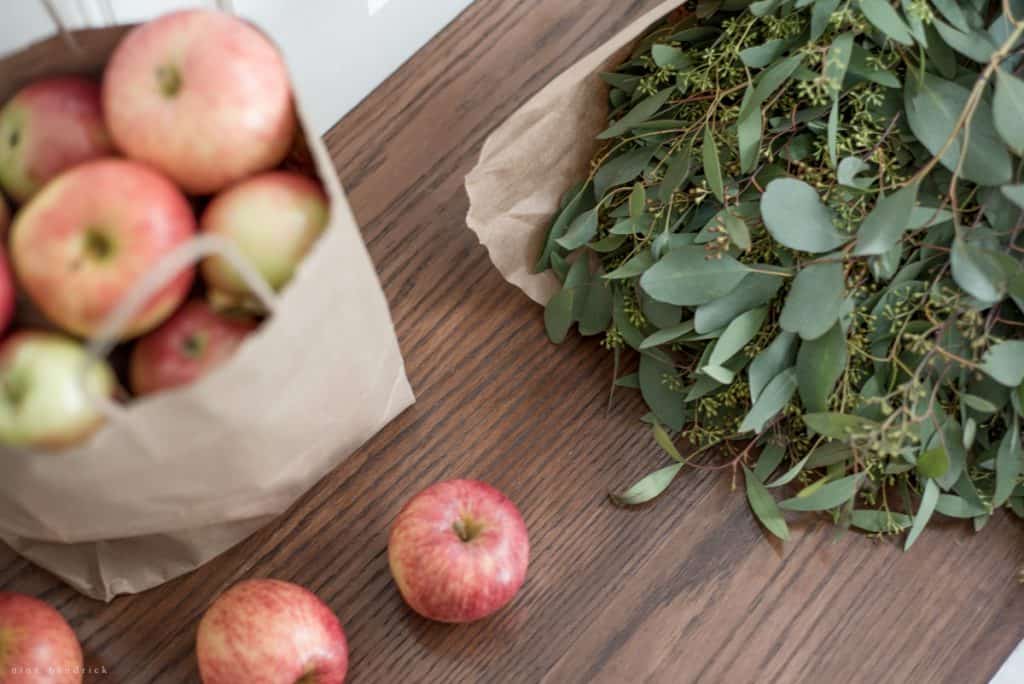 Hello and welcome! I'm thrilled to be sharing part two of my fall home tour today in this Fall Into Home series hosted by my lovely friend Rachel from Maison de Pax! This is my second year joining up with this tour, and I am always in awe of the talent in this group- and so happy to be included! You can see my tour from last year here.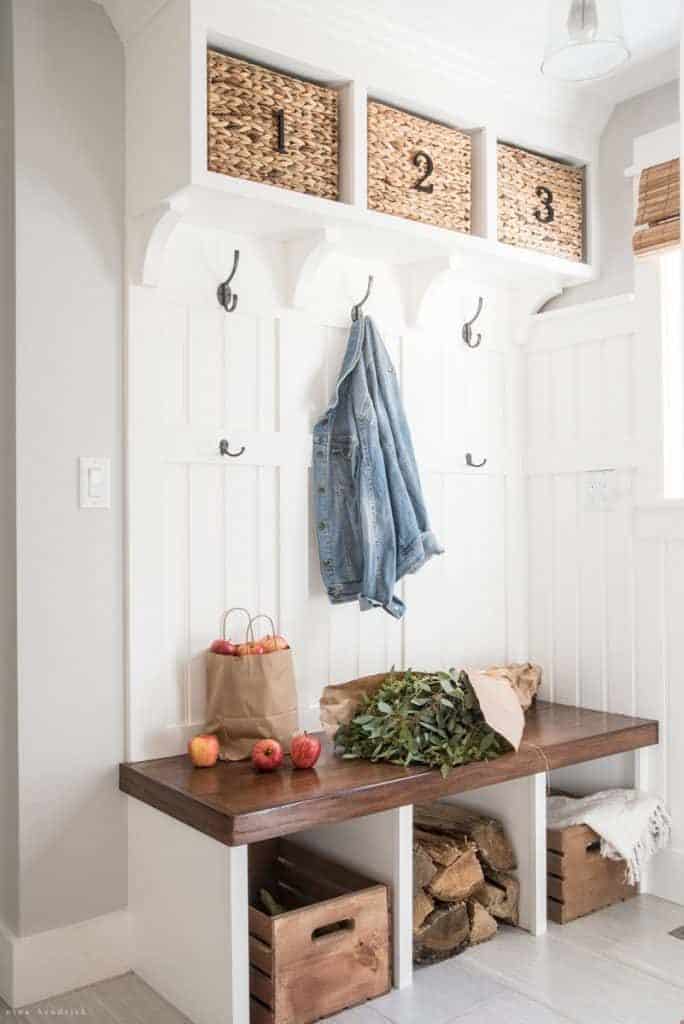 You can also catch part one of my tour from last week here. I will be covering some of the same spaces this week, but from a new perspective. I'll have you join me as I prepare for hosting a fall gathering with some good friends.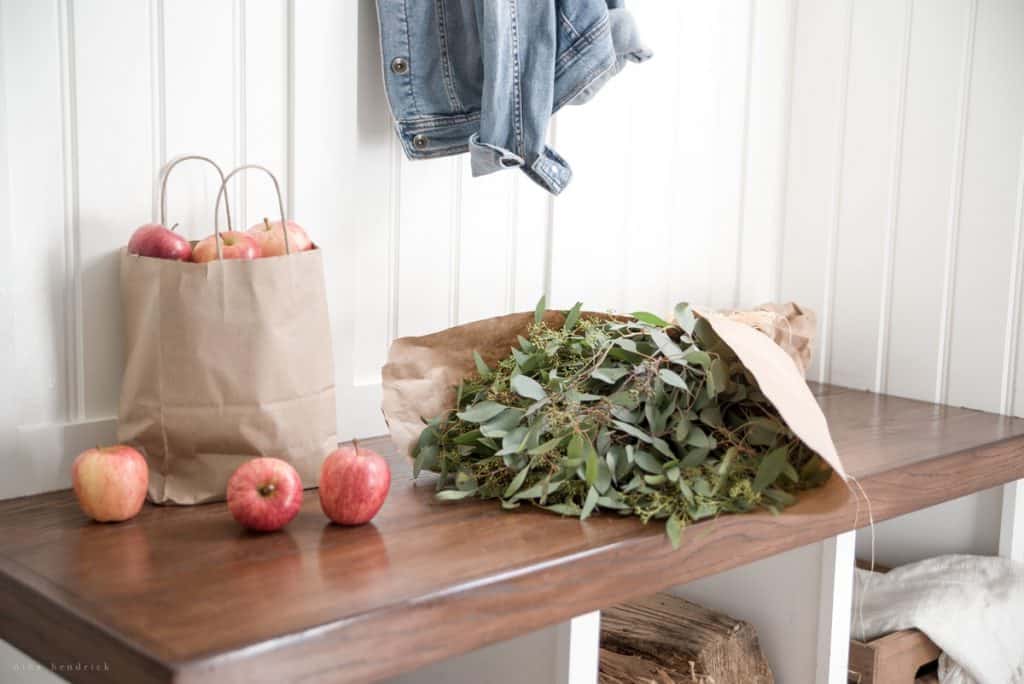 When I picked up the bundle of seeded eucalyptus from my local florist they had already wrapped it in this simple brown paper and secured it with raffia. I found the combination of the texture and colors to be extremely beautiful in a humble way.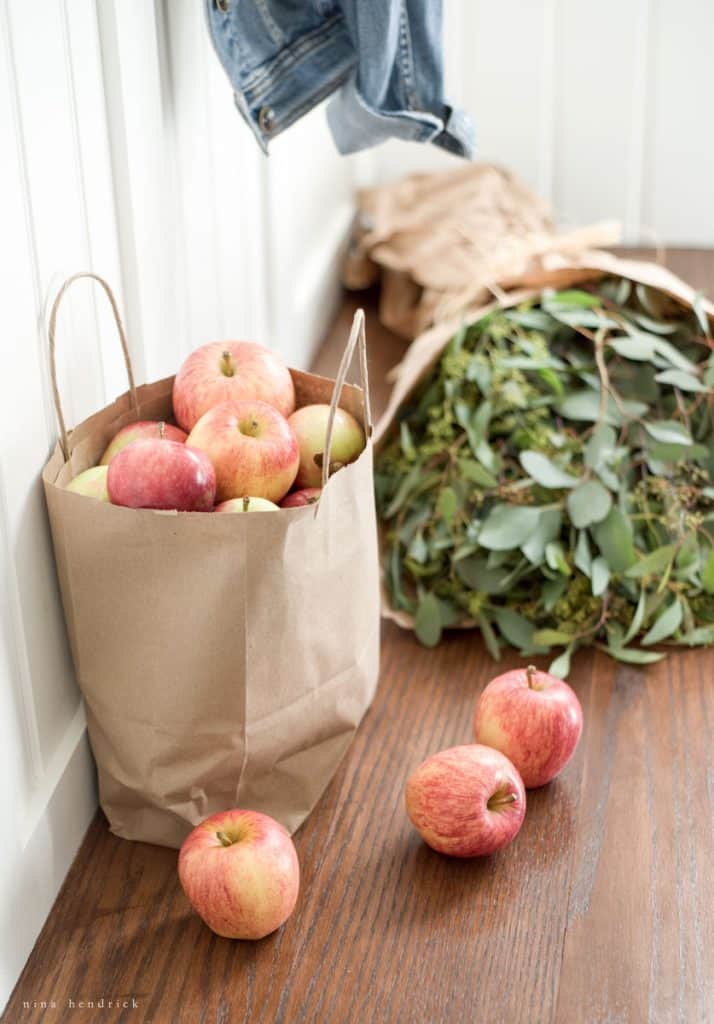 I set the bundle down on the bench as soon as I got home, along with the brown bag of apples from the local farmer's market, and inspiration struck- I quickly tidied up and arranged this little vignette.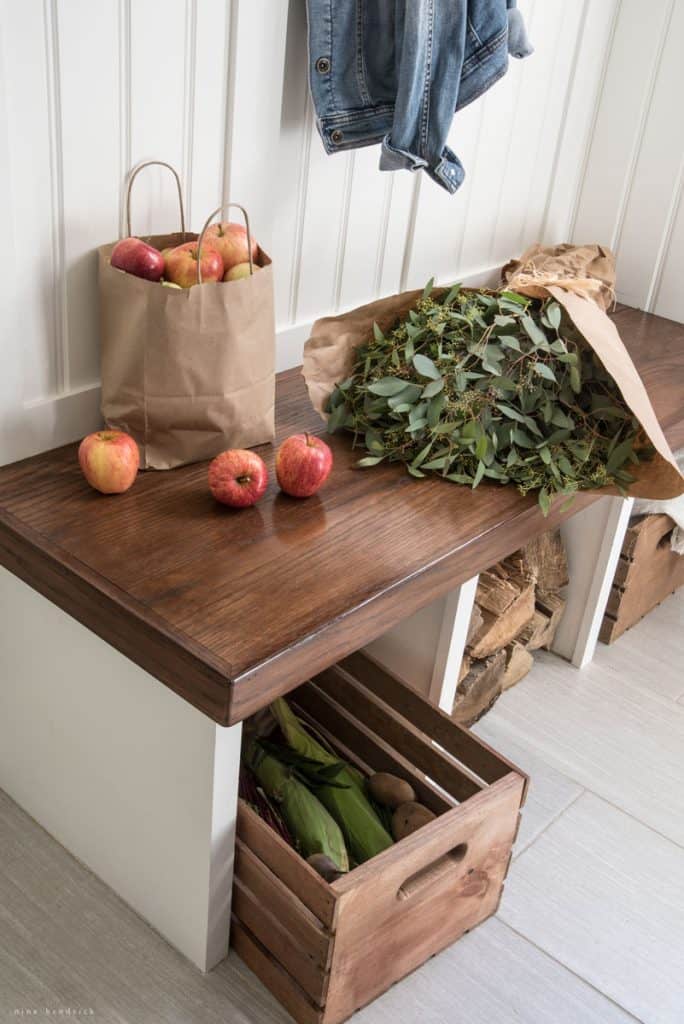 It's not complicated or fancy, but it plays off of the earthy colors of the kraft paper.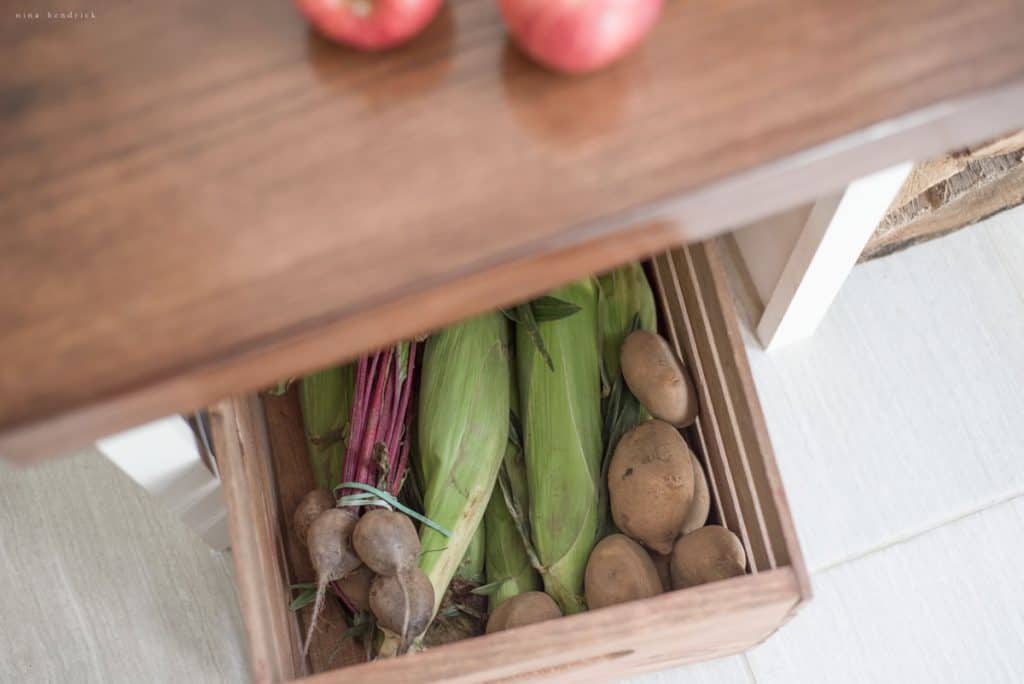 This is the most recent produce from our crop share, and I felt it would fit perfectly with the rest.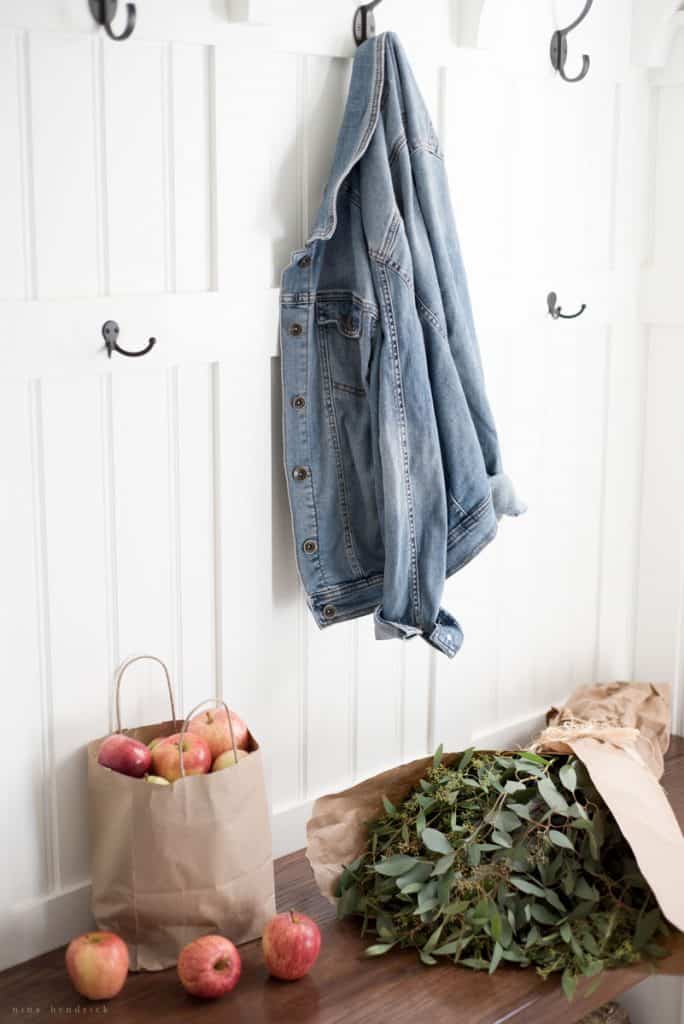 I think if I had to choose a theme for this tour today, I would say organic and farmer's market inspired. I love the abundance and natural beauty of fall.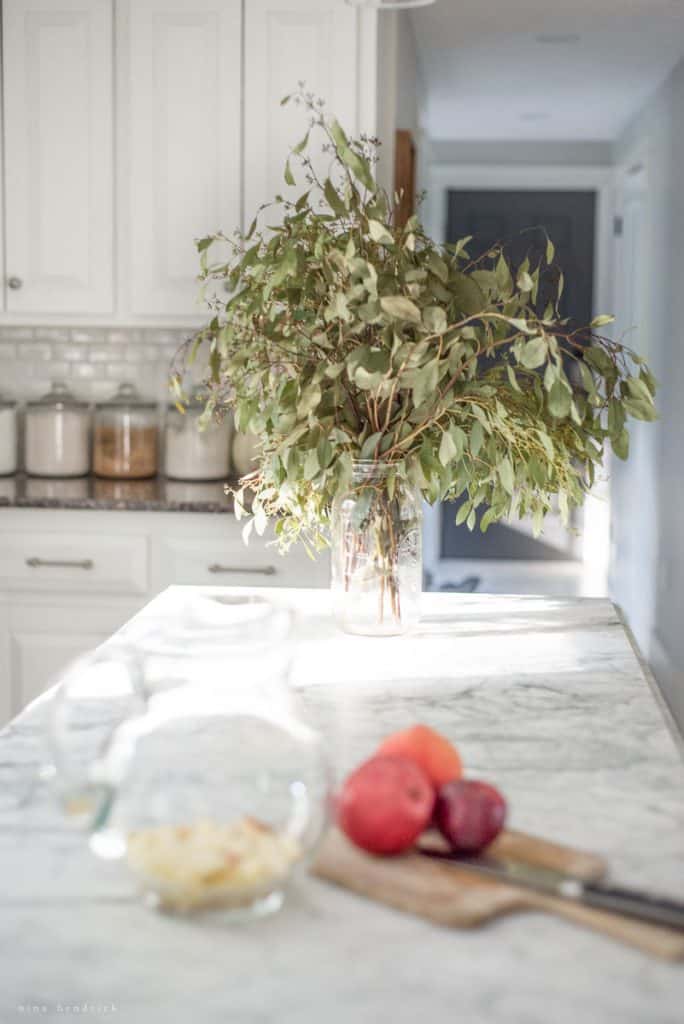 Here's the eucalyptus in its final home. Autumn is the season that inspires me to begin to open up my home to entertain my friends and family. In preparation for this gathering, I came up with a menu that celebrated some of the produce of the season.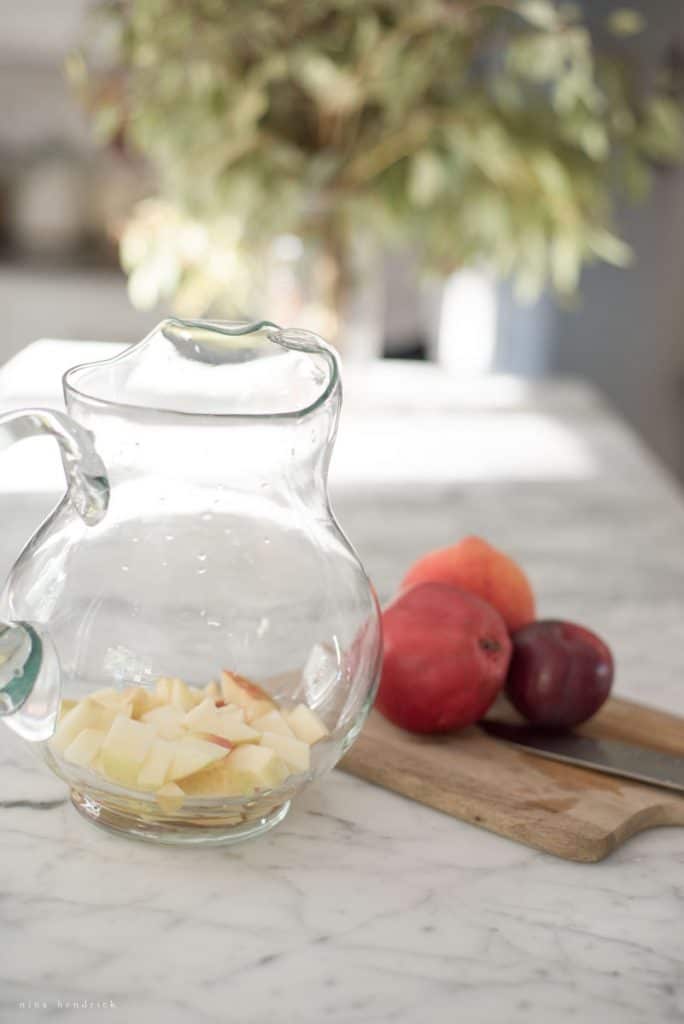 Sangria is kind of my "thing" amongst my friends. Somehow I have a knack for throwing a bunch of fruit, juice, and spirits together and making it taste pretty good. While I wouldn't say this is an important skill to have, it's a fun one.
After a recent conversation, I realized I had never shared my sangria here. Well, tomorrow I will remedy that! I will teach you how to make this Harvest Sangria. I used those very same apples that I grabbed at the farmer's market, along with pears and peaches.
I also used those apples to make a quick and easy Rustic Apple Crostata.
You may have already caught the blueberry version, but I'm going to share the fall edition this week.
It's easy and delicious- and always has people coming back for seconds. I highly recommend it with a scoop of vanilla ice cream and a drizzle of caramel.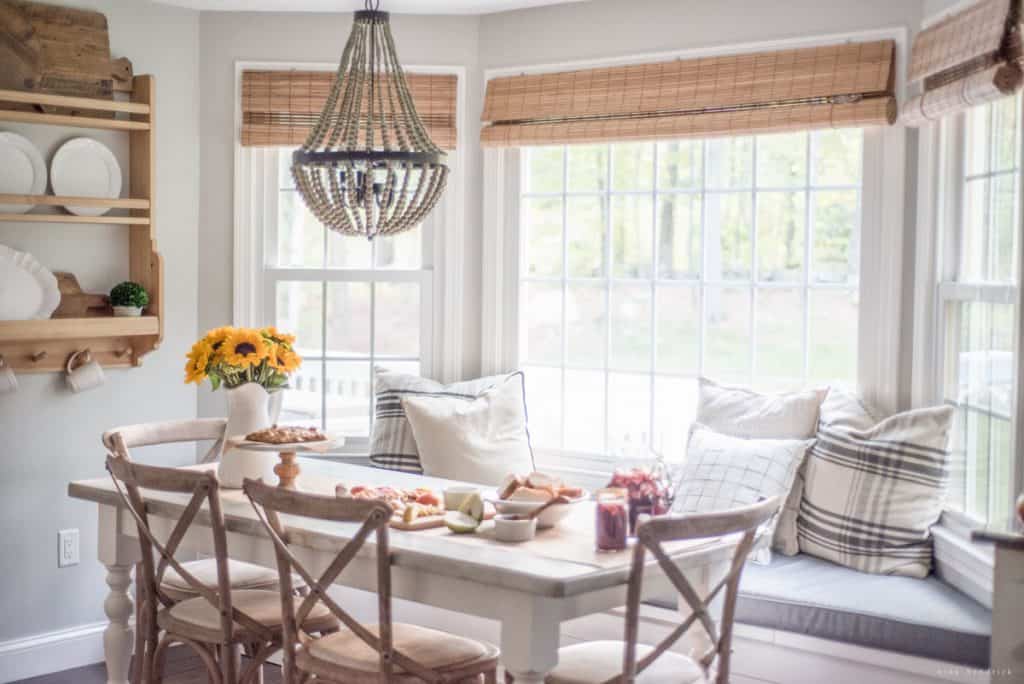 My last step was putting all of it together. The breakfast nook is the perfect spot for casual and comfortable entertaining.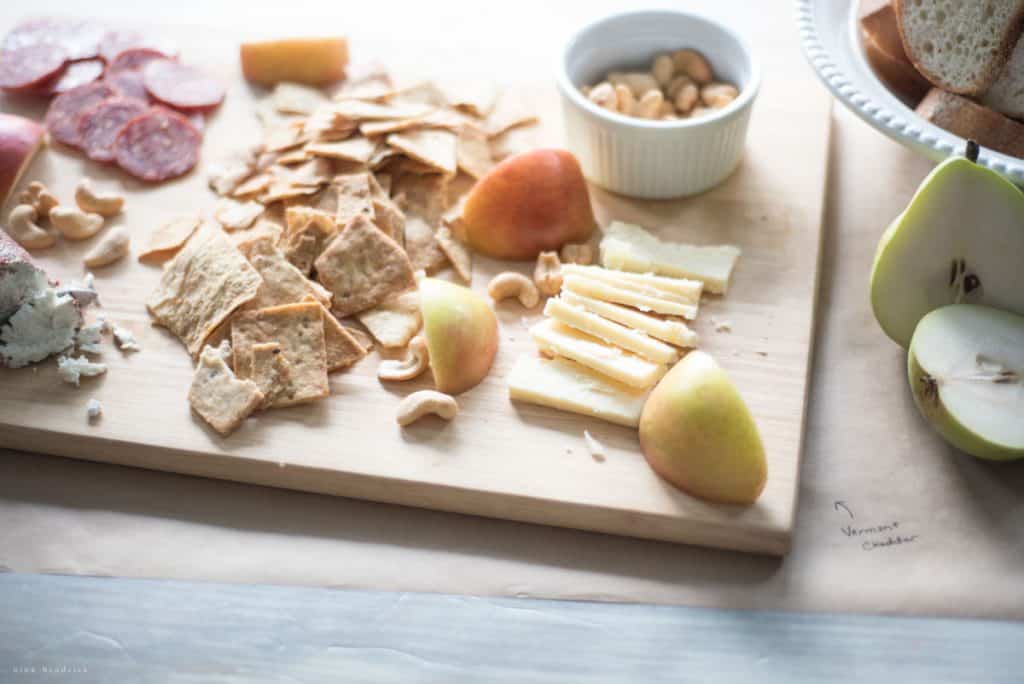 It took me a little while to gain confidence in entertaining but I've gotten to a point where I like to experiment with the combinations in my spreads.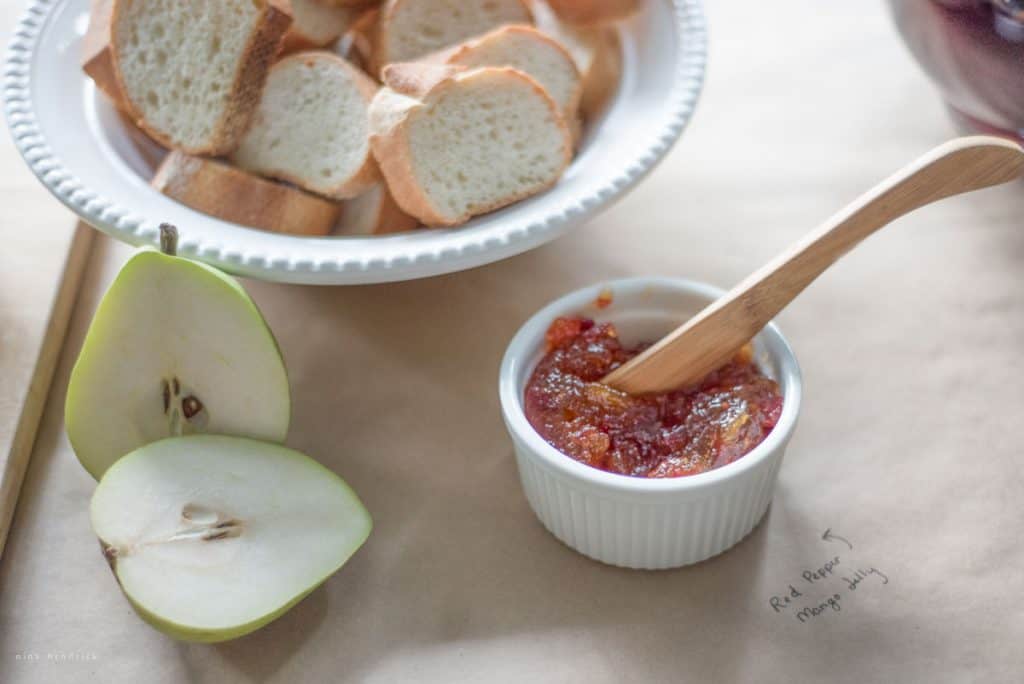 A lot has to do with the preferences of who I'm entertaining. These particular friends enjoy spicy foods and new flavors, so I got to have fun. I balanced sweet and spicy across the spread. Sometimes, these things were combined in one item, as with the red pepper mango jelly.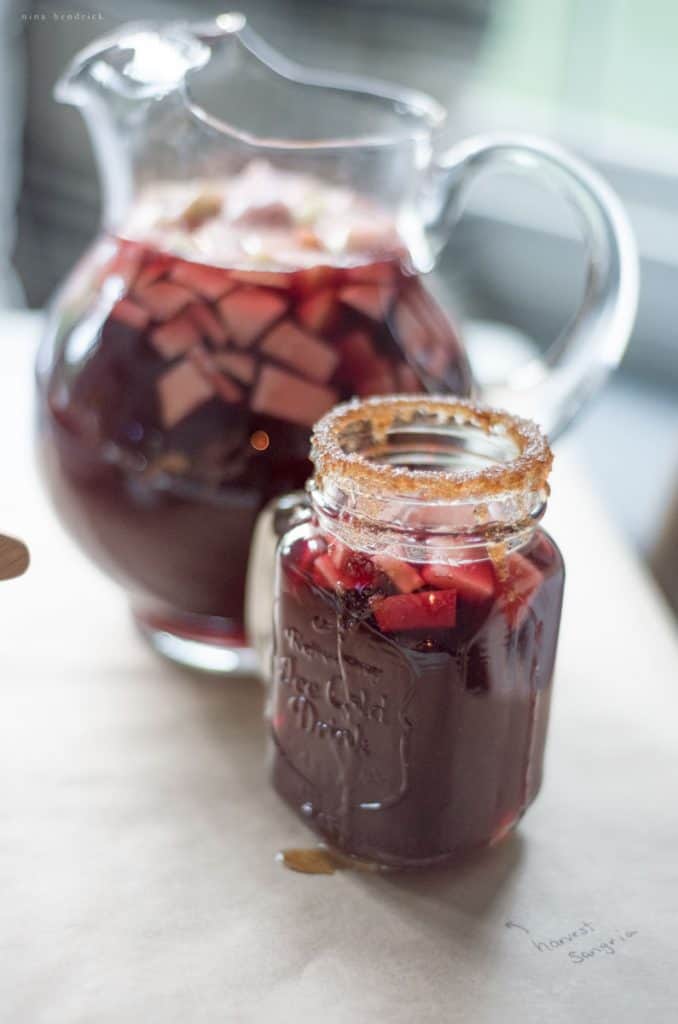 I brought the sangria over to serve with the rest of the snacks.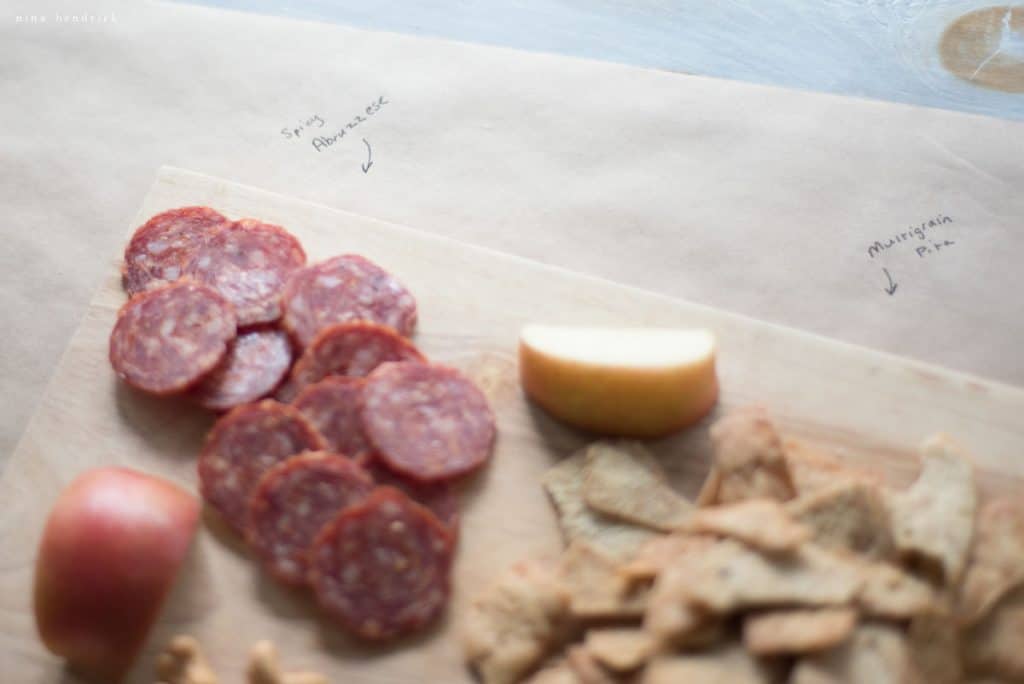 This trick of using a kraft paper runner and labeling items has become one of my favorites. It's a great way to clear up any mysteries and is especially helpful when there are spicy items, or if you have anyone with special food preferences or allergies.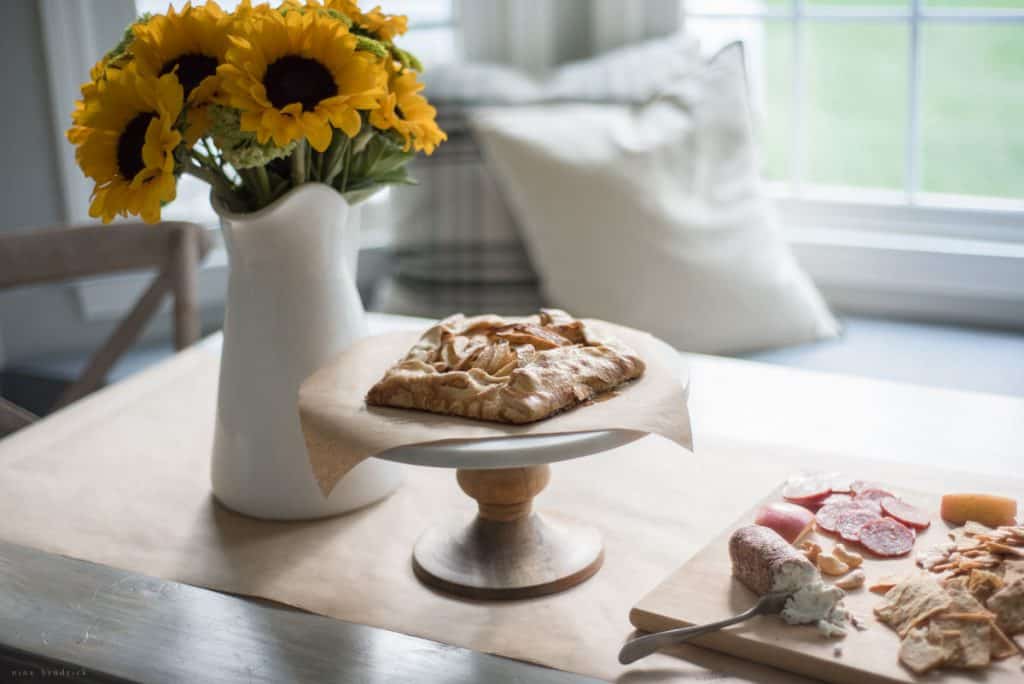 Here's the Apple Crostata and the lovely sunflowers that have lasted over a week now. I lost my light shortly after this photo, and my guests arrived, so I didn't chronicle the rest of the evening, but our main course was homemade thin crust Margherita pizzas. We had a blast snacking, sipping, and chatting. As this simple spread proves, gatherings don't have to be expensive and intricate to be beautiful and feel special!
Thank you so much for joining me today. Please make sure to stop by and visit all of my friends on this tour! They have such stunning homes!
Monday


Maison de Pax | Nina Hendrick Design | Shades of Blue Interiors | Finding Silver Pennies | ZevyJoy
Tuesday


Bless'er House | A Burst of Beautiful | The Wicker House | So Much Better with Age
Wednesday


Cherished Bliss | Tidbits | Love Grows Wild | Craftberry Bush | Liz Marie Blog