Before Photos of a New England Colonial
See the before photos of a classic New England Colonial with good bones that was built in the 1980s. These photos capture the home just before new owners and a massive renovation. 
So this is our house before it was our house! These are the before photos from the real estate listing (courtesy of My House Partners). So the furniture you see belongs to the previous homeowners, but the colors and finishes give you an idea of what we're working with.
Update: To see what the house looks like now, click here!
BEFORE PHOTOS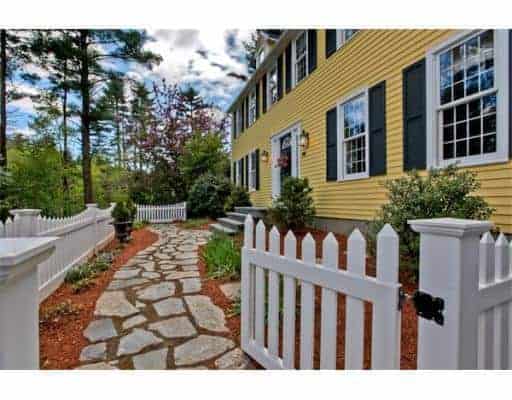 The first thing that struck us about this house was the curb appeal. Although, admittedly, I'm not a fan of yellow- driving up to this house was quite impressive. Our awesome real estate agent, Sandy, put it perfectly- "It's like driving through a colonial village!". The neighborhood is beautiful, and the lots are quite large for the area- at least an acre and a half.
When we looked at this house for the first time, we actually weren't in a position to buy. We hadn't put our home on the market, and we hadn't been approved for a mortgage yet. So we didn't get too attached. But it certainly inspired us to get things in order, and we were encouraged to see what was available in our price range. Less than a week after the showing, we learned that an offer had been accepted, so we put it out of our minds.
First Floor Before Photos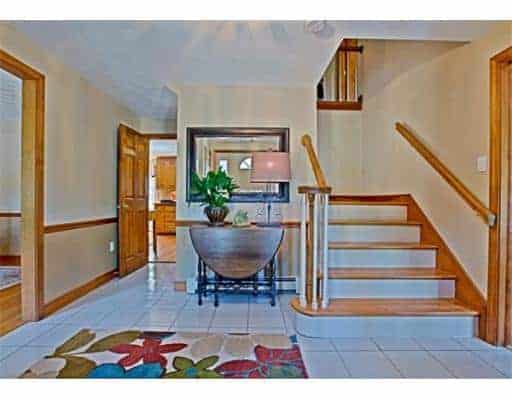 The foyer. From the perspective of the photographer, they would have been surrounded by a small coat closet on each side of the door.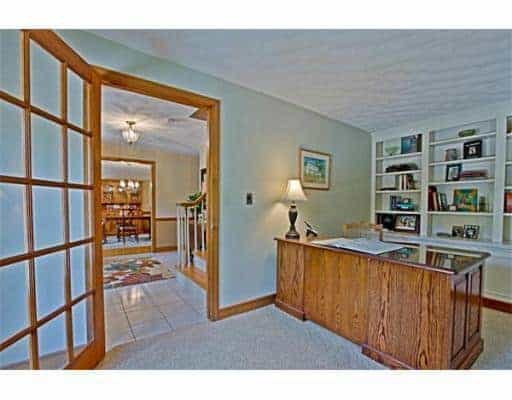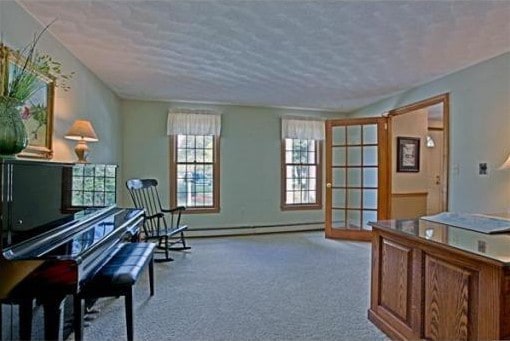 This is the first-floor office. I loved this room- the idea of having a studio with windows made me ecstatic- I was a "NEED" on my list. In our previous home, my craft room was unfinished and shared space with the laundry room.
Dining Room- it is to the left when you walk in the front door.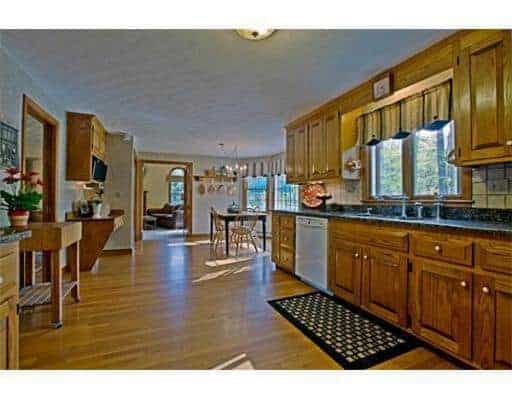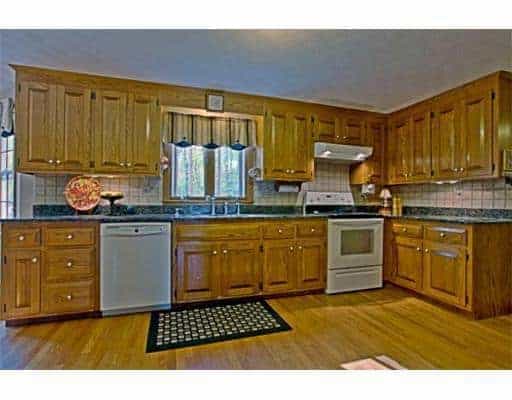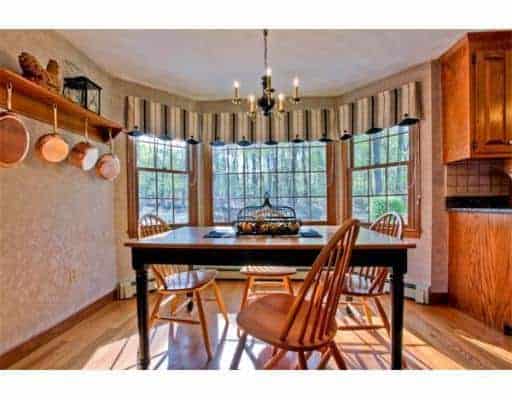 Kitchen. Although I am not partial to wood cabinets, the size of this room was a great draw.
Family room. These photos actually make it appear cramped- but it is quite a spacious room with cathedral ceilings.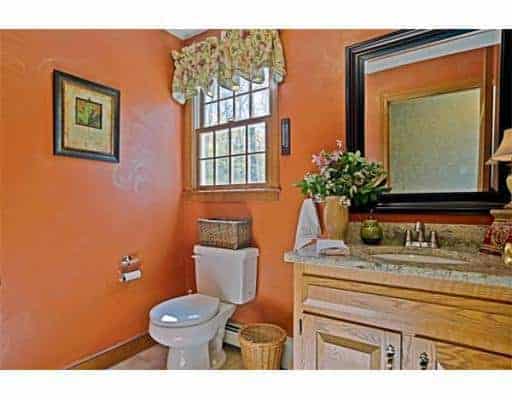 First-floor powder room. Yes, it is orange. Which Logan loves- but I'm not really an orange person.
Second Floor Before Photos
On to the second floor. Front corner bedroom- now Cooper's room.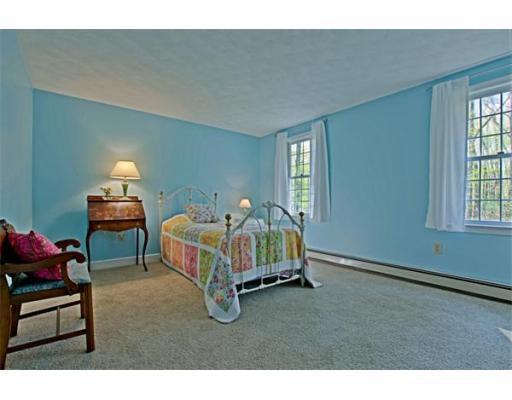 Back corner bedroom- now Logan's room.
Kids' Bathroom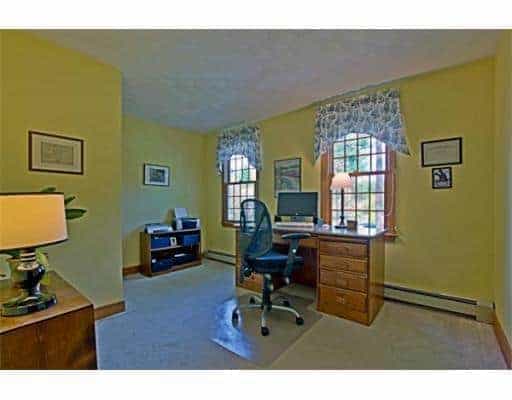 Front "Bedroom"- we currently use it as a playroom, but it will eventually be a staircase to the attic and laundry room.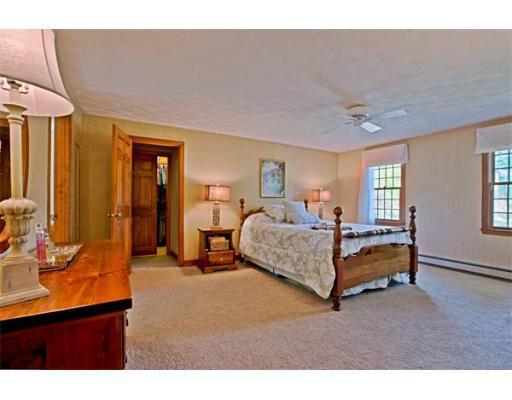 Master bedroom. We have our bed on the opposite wall.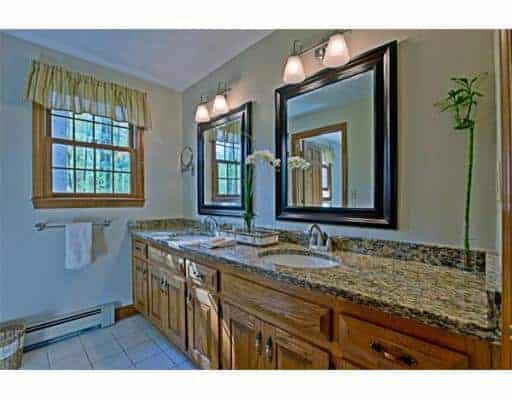 Master bath.
Bonus Space above the garage- which was very neat. We are planning to convert it to our Master bedroom.
Basement Before Photos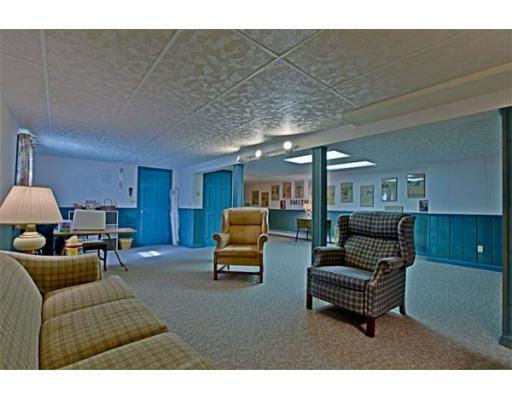 Finished basement.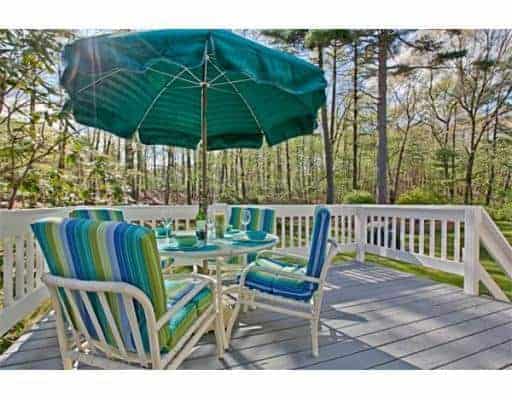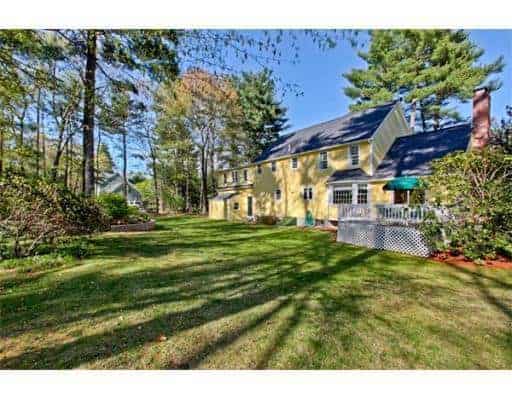 Large Backyard.
As I mentioned above, we weren't able to put an offer in right away, and unsurprisingly- the house got snapped up. We moved on, and accepted an offer on our home. We got into negotiations for a house across town- and they fell through. So at that point we had a closing date for our home, and no place to go in town. We had a vague idea that we may have to commute from New Hampshire for a while (2.5 hours on a good day.). Then, this house came back on the market. Within 24 hours we put in an offer, and after a short bidding war, our offer was accepted!
We moved in late July. Since the summer was so busy, it didn't even feel like we lived here until Halloween. We replaced the first floor windows and painted or replaced some of the trim (we like white trim), but other than that- we haven't done much aesthetically yet as of March (at least, compared to our basement overhaul within the first few months at our former home). We are working on replacing the heat on the first floor with radiant heat, I painted my studio and added some trim, and we redid the pantry. After the radiant floor project is complete, removing the baseboard heaters on the first floor will certainly be an exciting improvement!
We are taking it more slowly this time around- partially for budget reasons, of course. But also because this is our "forever home"- and hopefully we have many, many years to complete all of the projects on "The List"!
Update: To see what the house looks like now, click here!