Sweet & Simple Woodland Floral First Birthday Party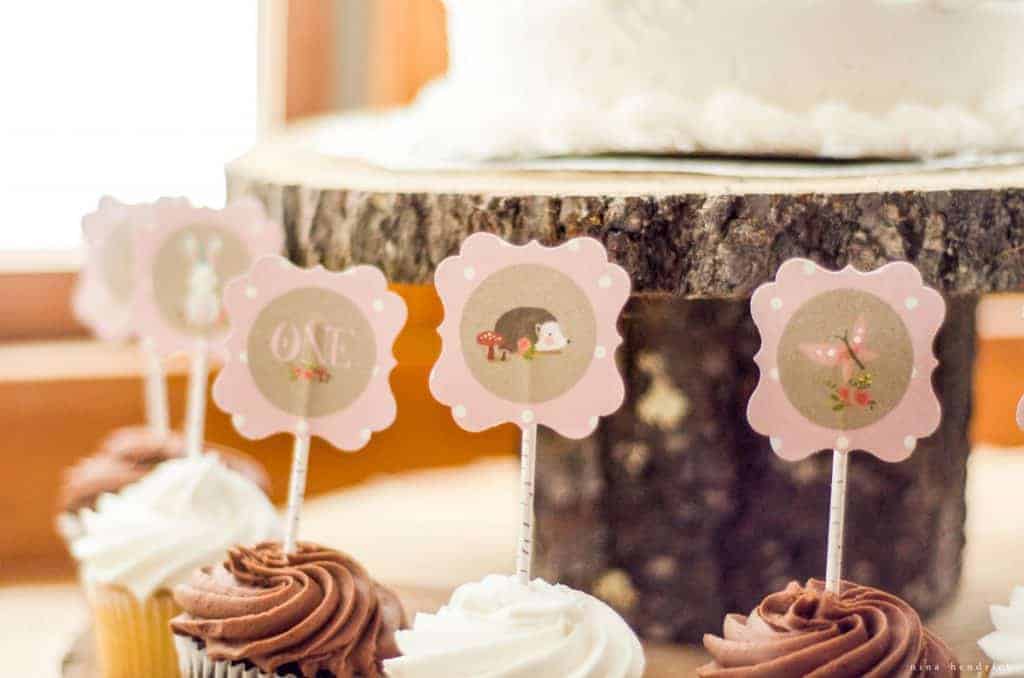 Gather inspiration from this sweet and simple woodland floral first birthday party. Inexpensive grocery store cake and flowers pair with handmade finds to create a unique event.

Although it seems nearly impossible, it has already been a year since this dainty little girl changed our world.
Every first is bittersweet with your last baby, I'm learning. Although I will readily admit, the relief of being out of the baby phase is real, too.
We held Lyla's first birthday party at my parents' house in New Hampshire last weekend. As luck would have it, in spite of an otherwise mild winter, it snowed that day. While the roads were messy and it caused some worry, luckily everyone arrived safely. The snow also provided a pretty backdrop to the dessert table on the window seat. I set up my Aunt Christina's greenhouse bridal shower in the same spot a few years ago. Much like my own house, finding enough light is a challenge in my parents' house. While shooting into the light isn't ideal, this spot is the only one that works.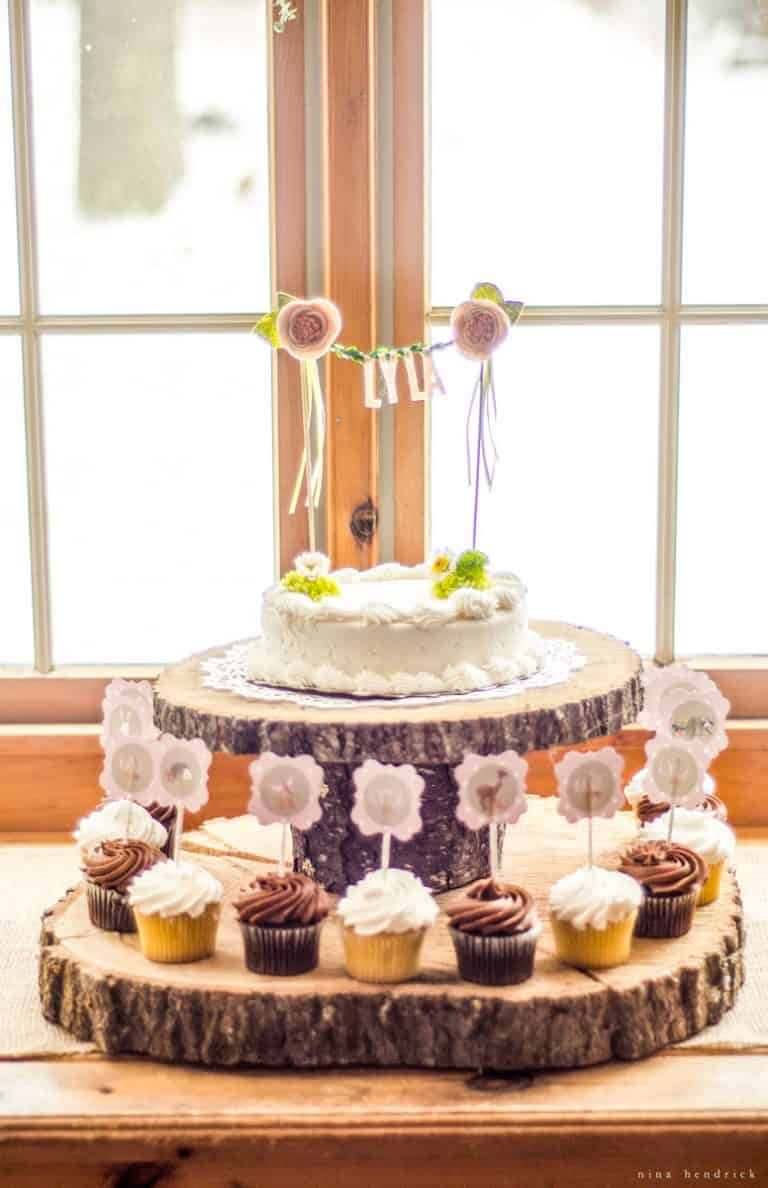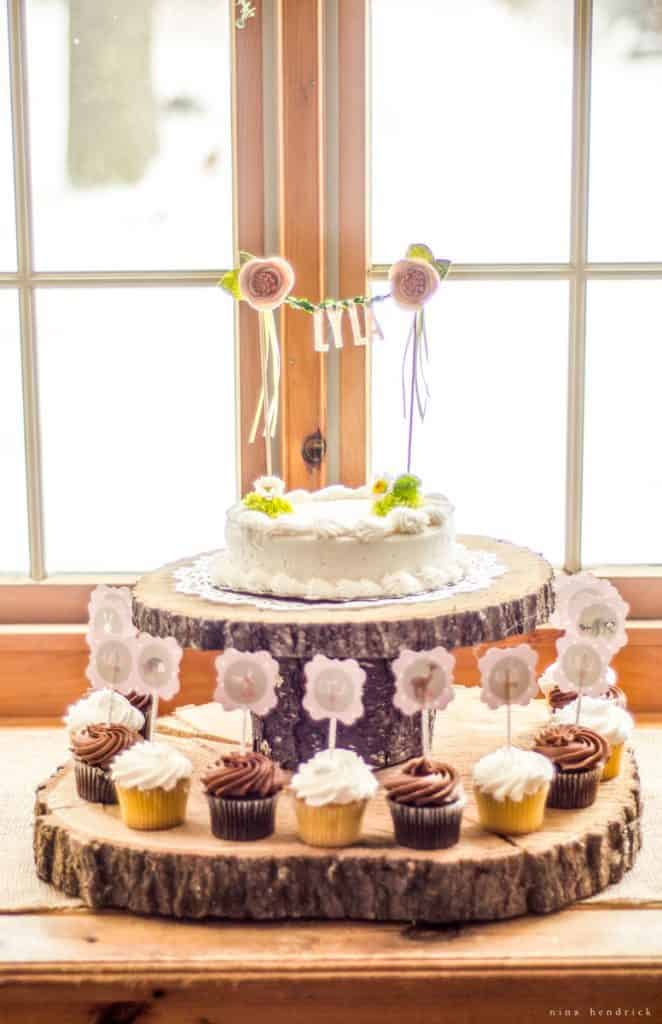 This post contains affiliate links for your convenience. Please see my disclosures here for more information.
I kept the decor relatively simple. If there's one thing I've finally learned about children's parties over the years, it's that going overboard just results in a lot of waste- in both food and money. In the interest of keeping things at the proper scale, I stuck with only a couple of dessert items, grocery store flowers, and styling props I already owned. The wood slice cake stand was made by my dad for a friend's bridal shower a few years back, but you can also find one here. It's a great piece that I use over and over.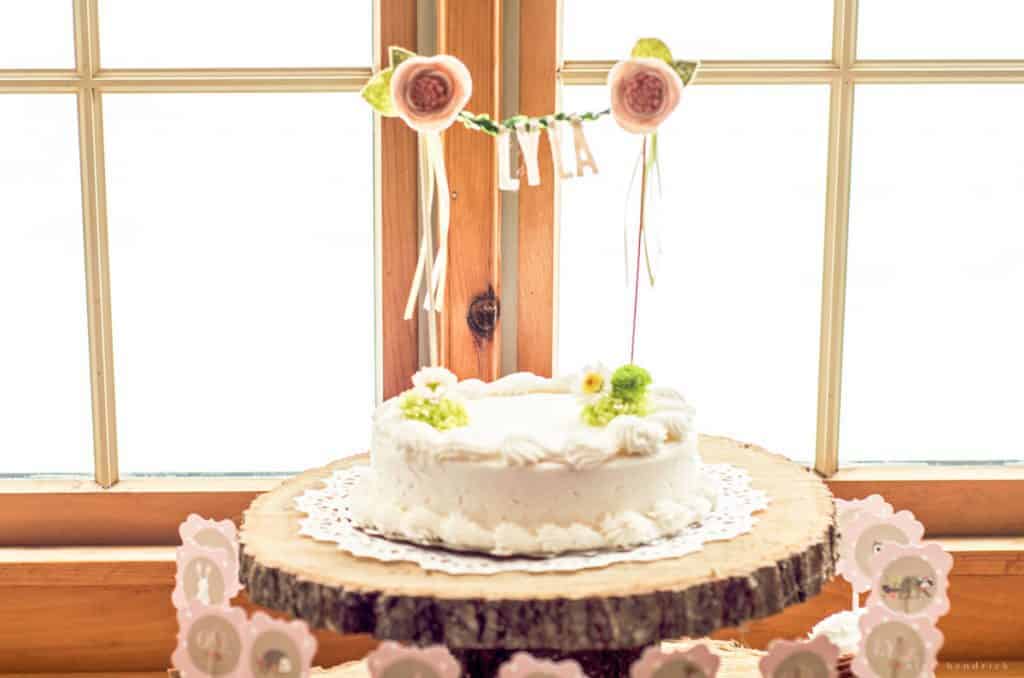 The cake was a simple white grocery store cake that I dressed up with a few flowers and a customized cake topper from Fancy Free Finery.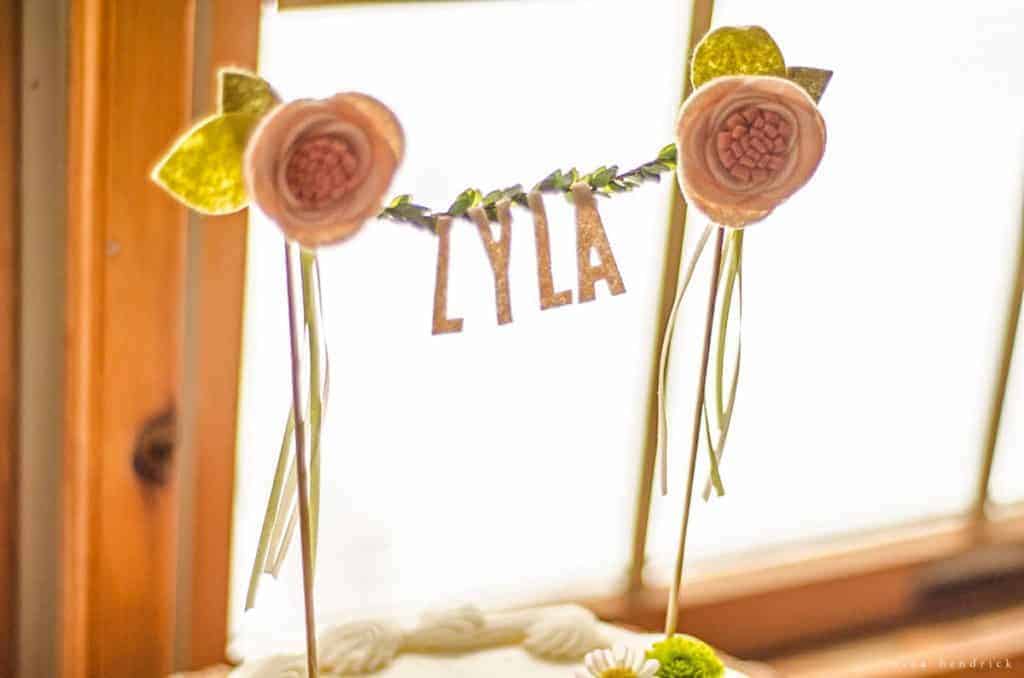 I have been loving all of the adorable items from her shop, and I love that I'm supporting a fellow NH girl in the process.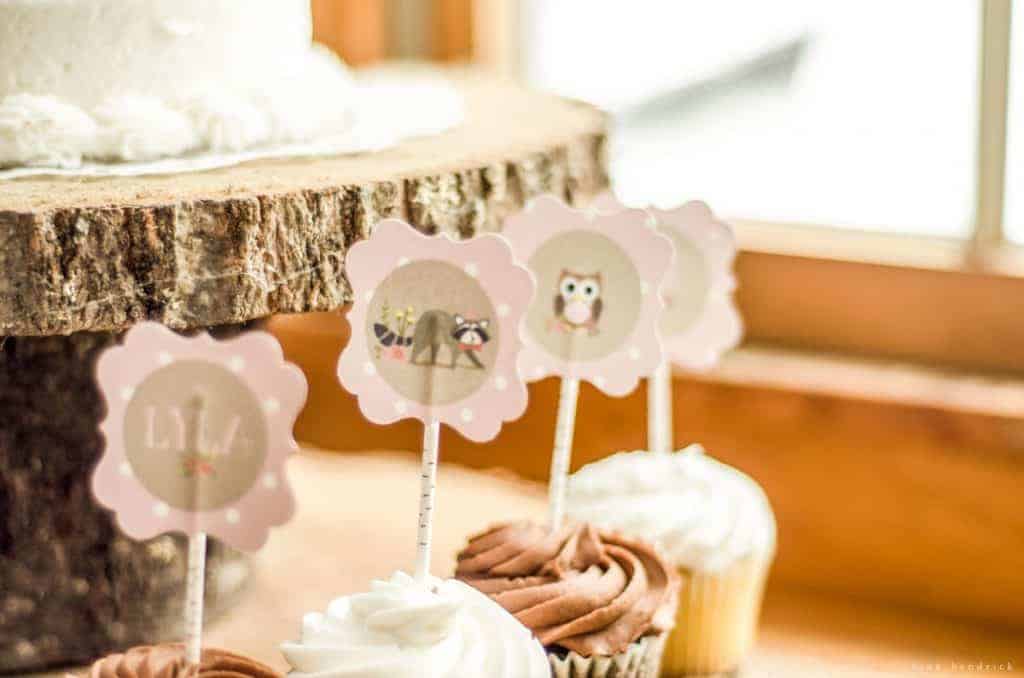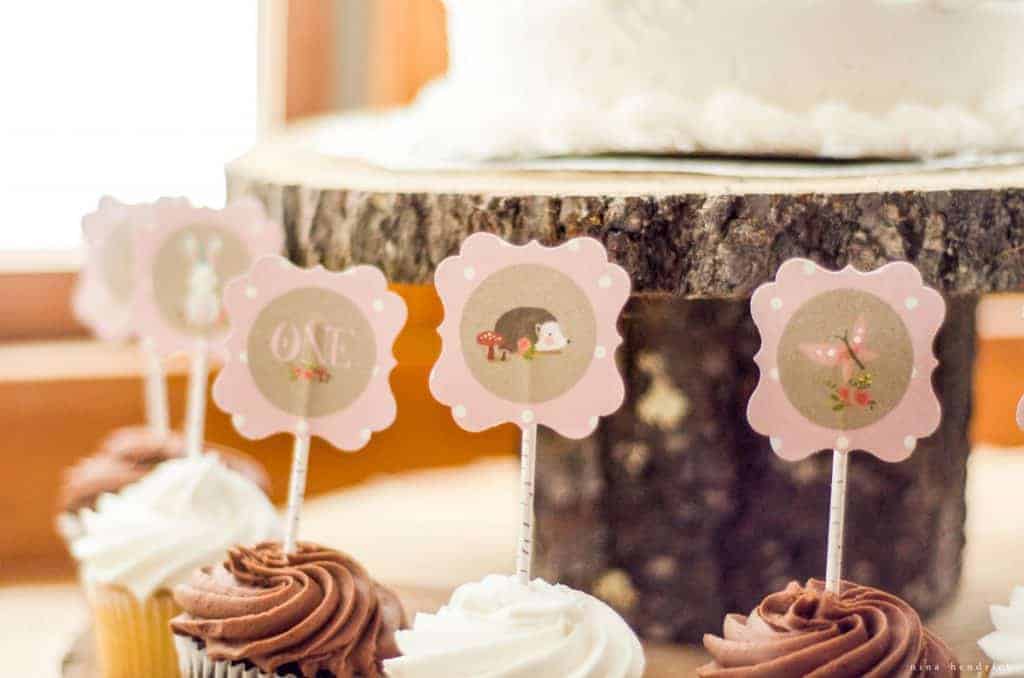 The cupcakes were also from the grocery store, and I created the cupcake toppers to match the sweet invitations I purchased from Minted. Unfortunately, they didn't happen to have birthday decorations that matched the invitation, or else I would have bought those- but I quickly recreated the little characters for the cupcake toppers. (Obviously, I won't be selling these, as the characters don't belong to me.) To make the plain lollipop sticks look like birch logs, I took a black Wilton food safe marker and made little dashes.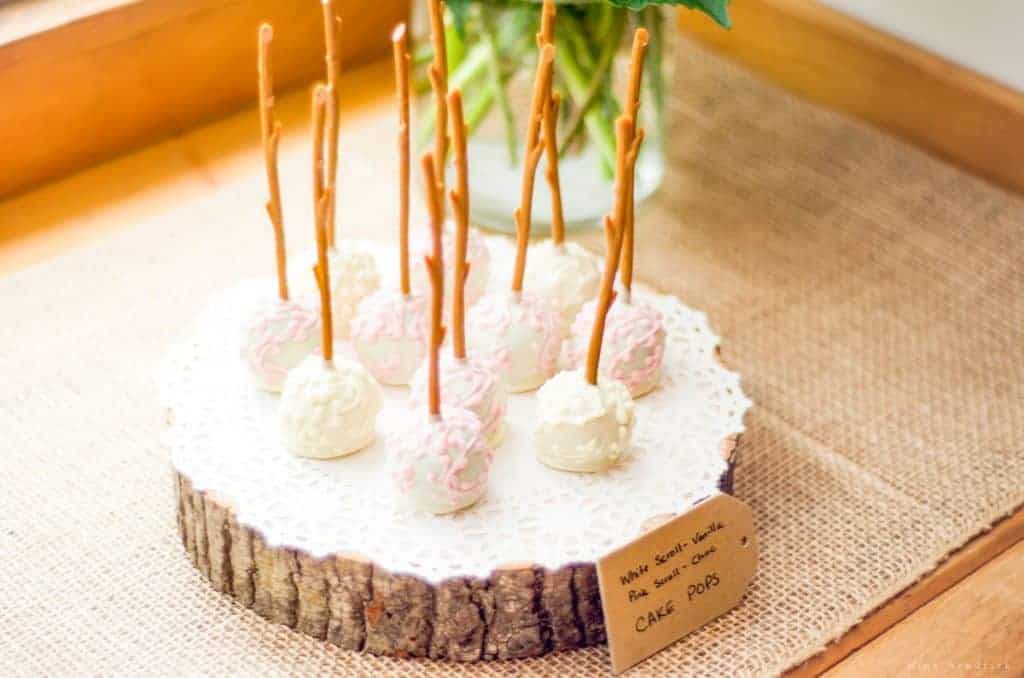 Also like Christina's bridal shower, I reached out to Barb from 5 Star Sweets in Hopkinton, MA to create some delicious filigree cake pops. They were vanilla, chocolate, and lemon- and they went fast!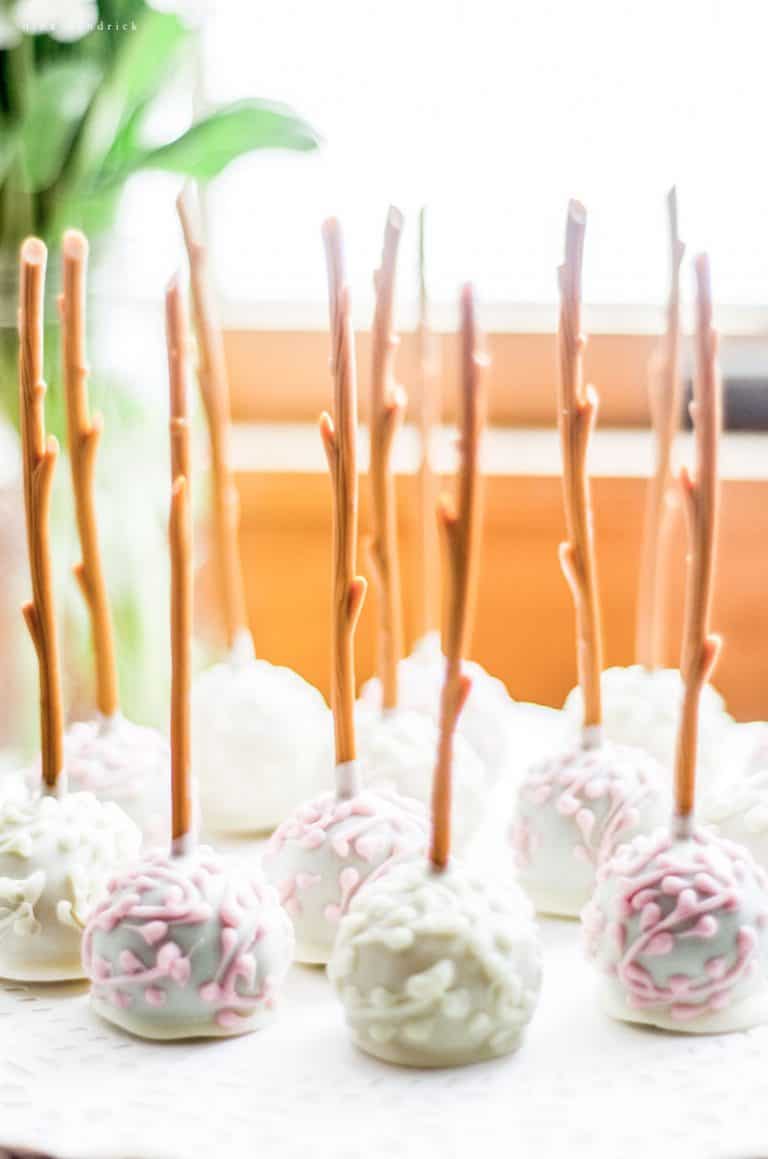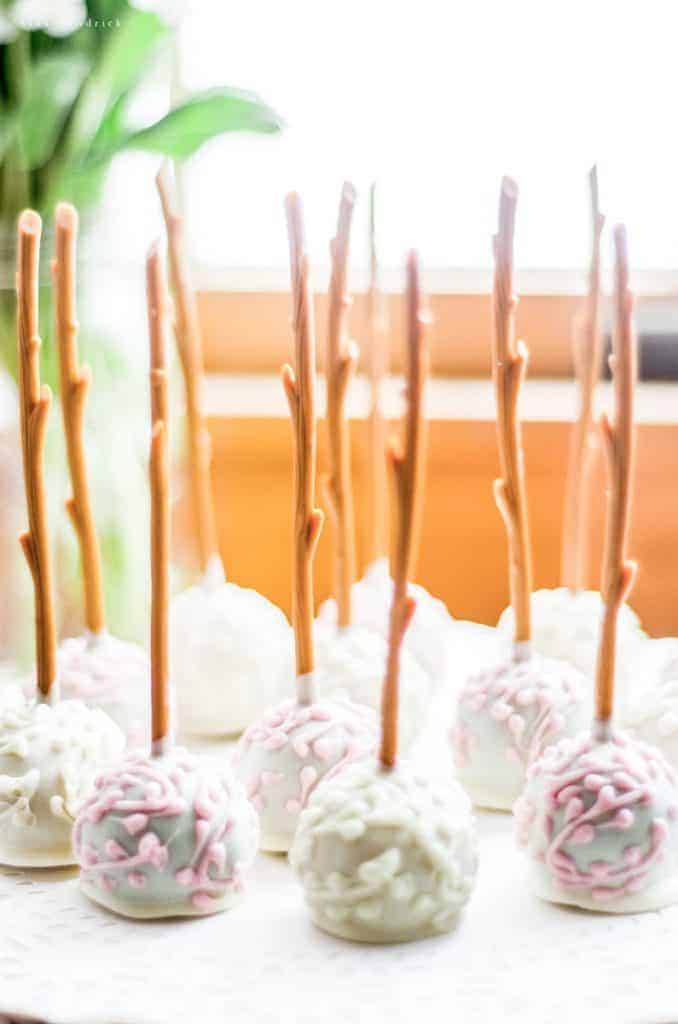 I found the branch lollipop sticks on Amazon- they were so fun and fit in with the theme perfectly!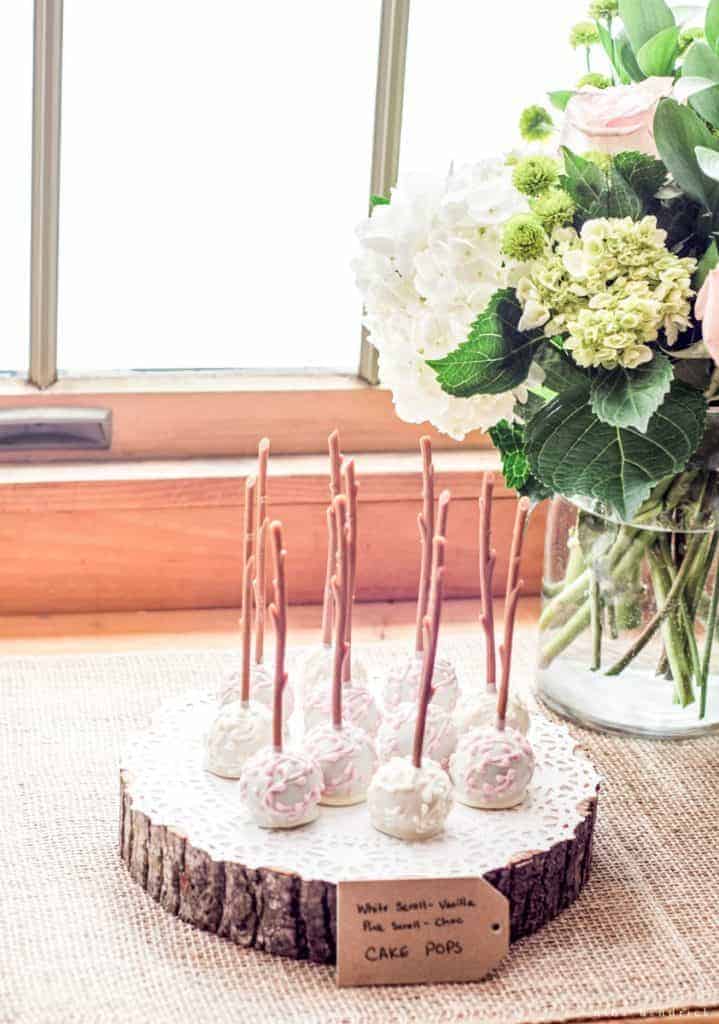 All of the flowers came from Trader Joe's.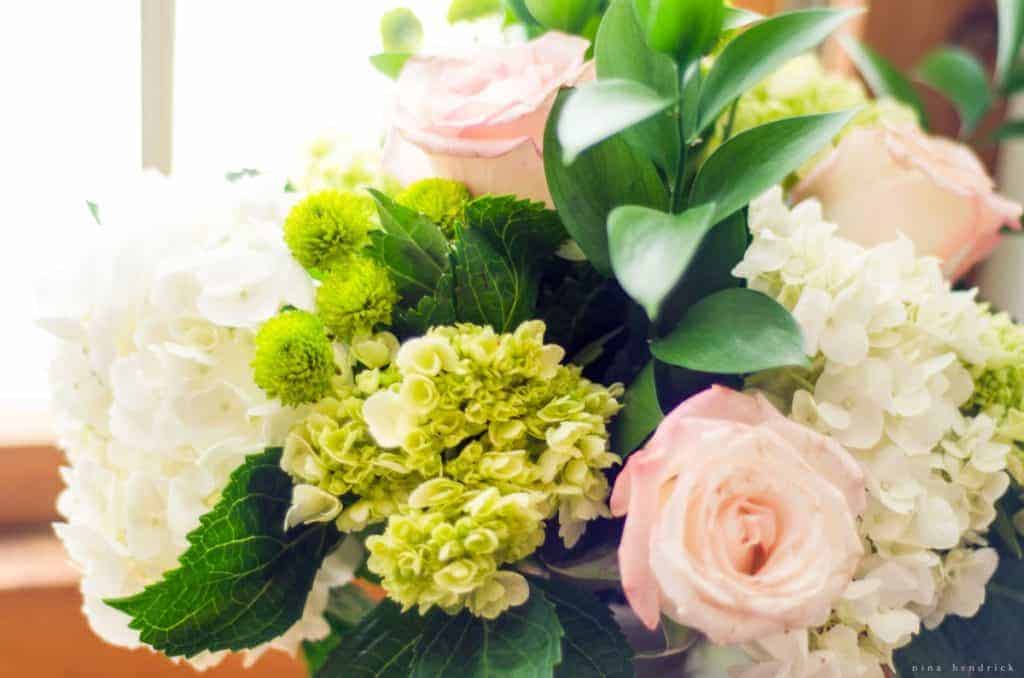 They were gorgeous, and I couldn't believe it when I walked in the door and they had a whole wall of flowers that matched the colors and textures of the theme exactly. I spent $40 and got enough flowers for three arrangements and a wildflower wreath.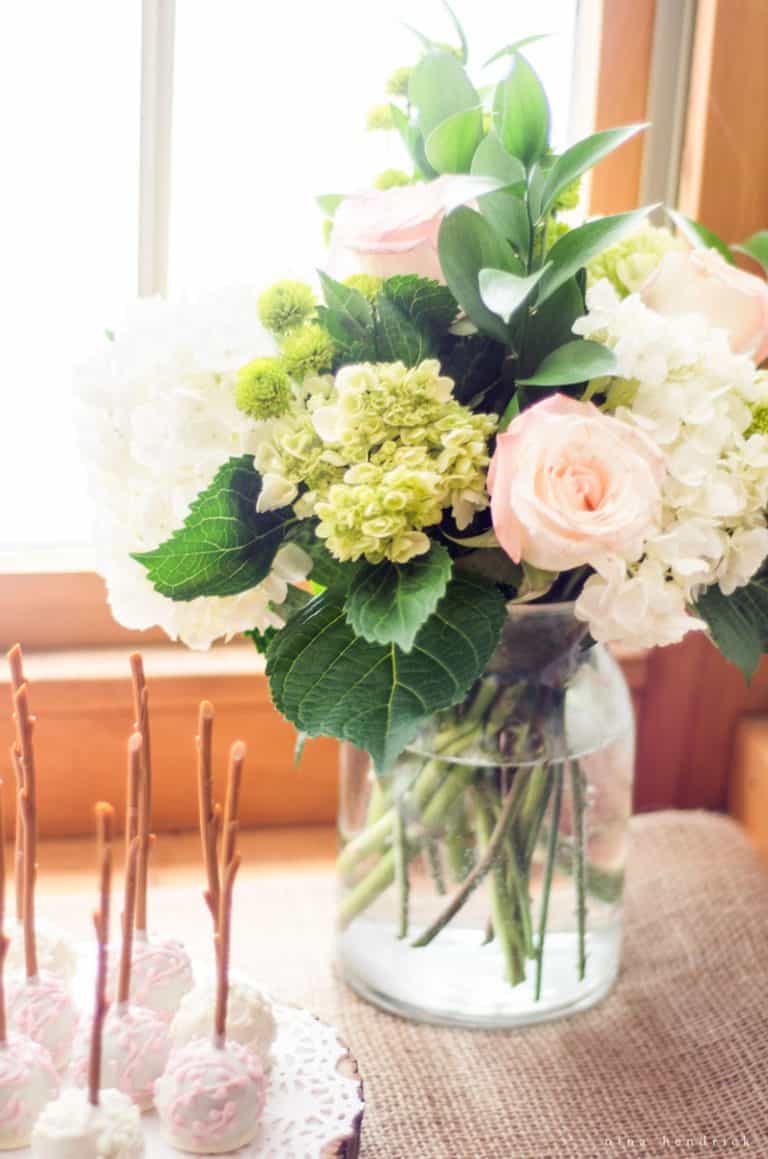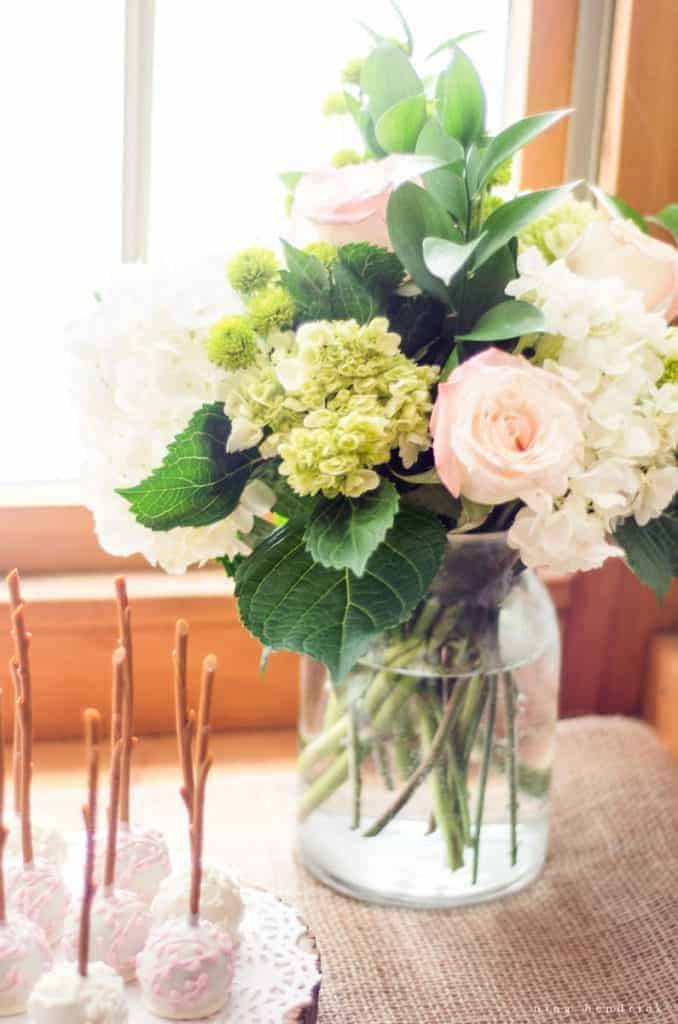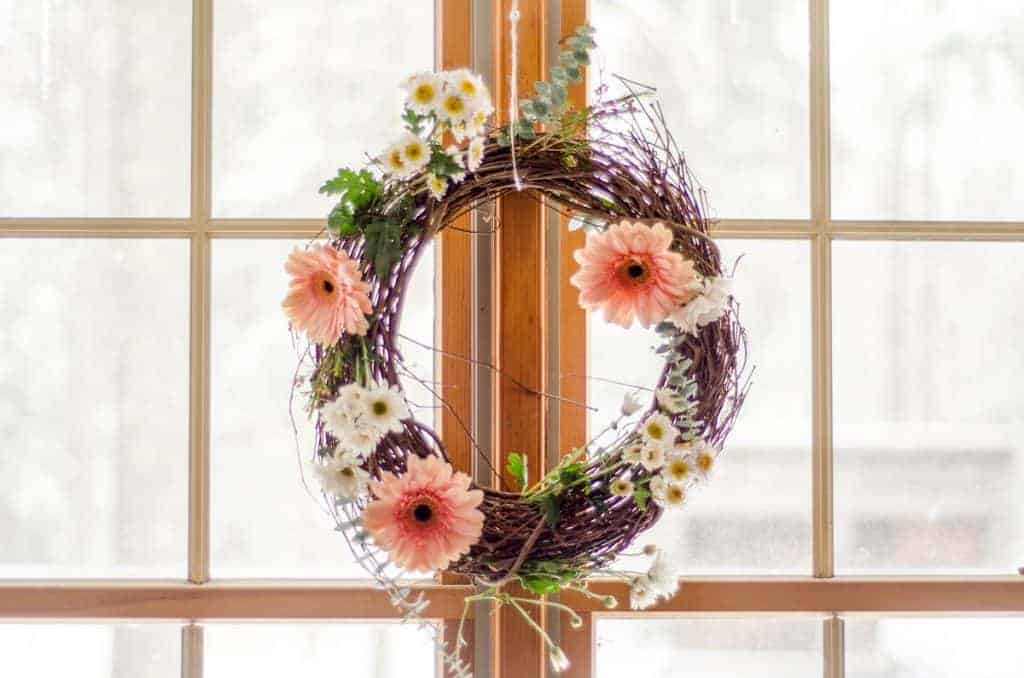 For this piece, I simply tucked wildflowers into a grapevine wreath.
As for the birthday girl- she enjoyed her day immensely.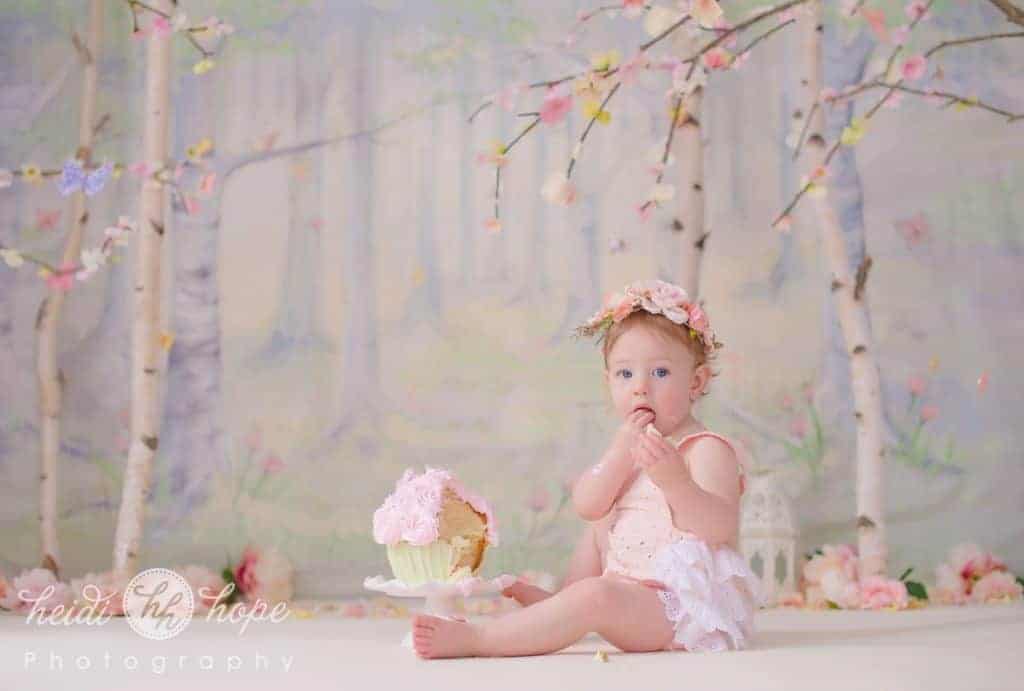 She played with her brothers and all of her cousins, and she had her first taste of chocolate- she devoured an entire cupcake (and managed to cover herself in chocolate from head to ballet-slippered foot)!
Professional images courtesy of Heidi Hope Photography.