This is a sponsored post written by me on behalf of Key by Amazon. All opinions are 100% mine.
Learn how I add peace of mind to my holiday shopping with in-garage delivery from Key by Amazon.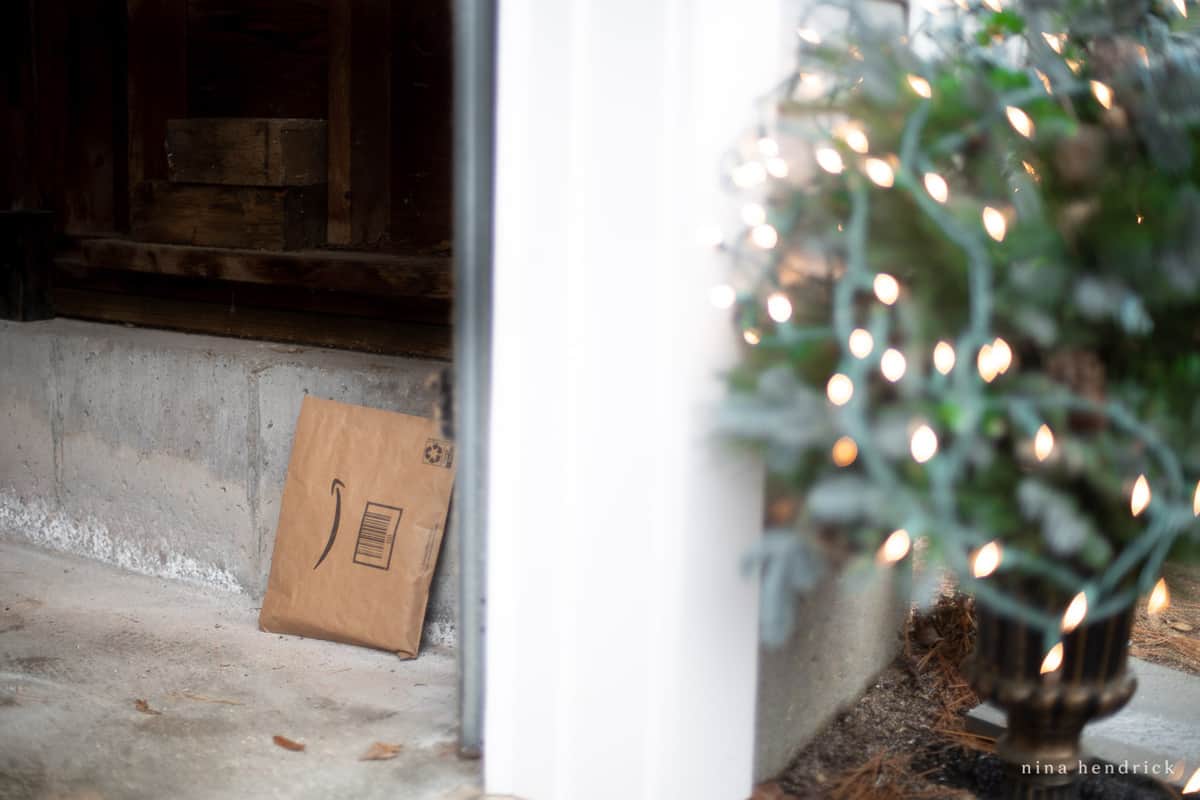 At this time of year, Amazon Prime deliveries are a daily occurrence at our house. I'm guessing it's probably the same for you, especially with holiday shopping!
However, with daily deliveries during this time of year also comes concerns about missing packages and also weather, especially in an unpredictable place like New England. That's why I was excited to learn about Key by Amazon In-Garage Delivery, which is a free service for Prime members. A couple of weeks ago, we were going away to our cabin in New Hampshire, but I knew I had some packages to be delivered, so I was able to put it to the test.
I was a bit concerned about whether it would work with our garage door openers since we are pretty sure it's original to our 1980s Colonial. In other words, they are ancient in terms of technology. However, I plugged in our details to see if they happened to be compatible with Key In-Garage Delivery, and surprisingly— they are!
Side note— if you already have a "smart" garage door (unlike ours!) you may already have the myQ technology. Check the following link to see if your garage door opener is compatible either way and if Key by Amazon is available in your area!
To get started, we needed a way to let the delivery person into our garage securely, so we installed a myQ smart garage hub (which was a very quick, easy, and seamless install— always a bonus!) and Amazon Cloud Cam.
To make sure my next delivery was delivered right to my garage, I installed the Key by Amazon app and got everything set up and integrated.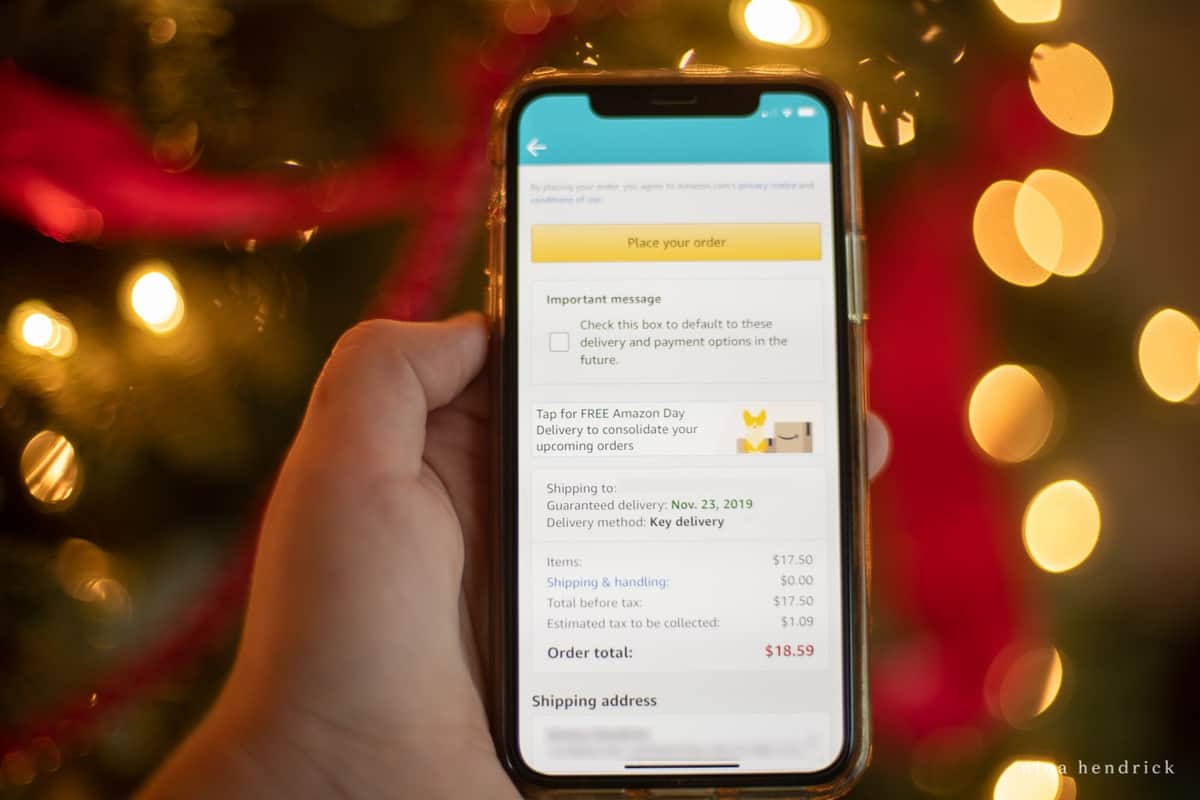 Then, the option for in-garage delivery via Key by Amazon was added to my Amazon checkout process automatically.
On the day of the delivery, you get a notification right on your phone with a four-hour time period in which the delivery will arrive. Then you receive another notification just before the delivery.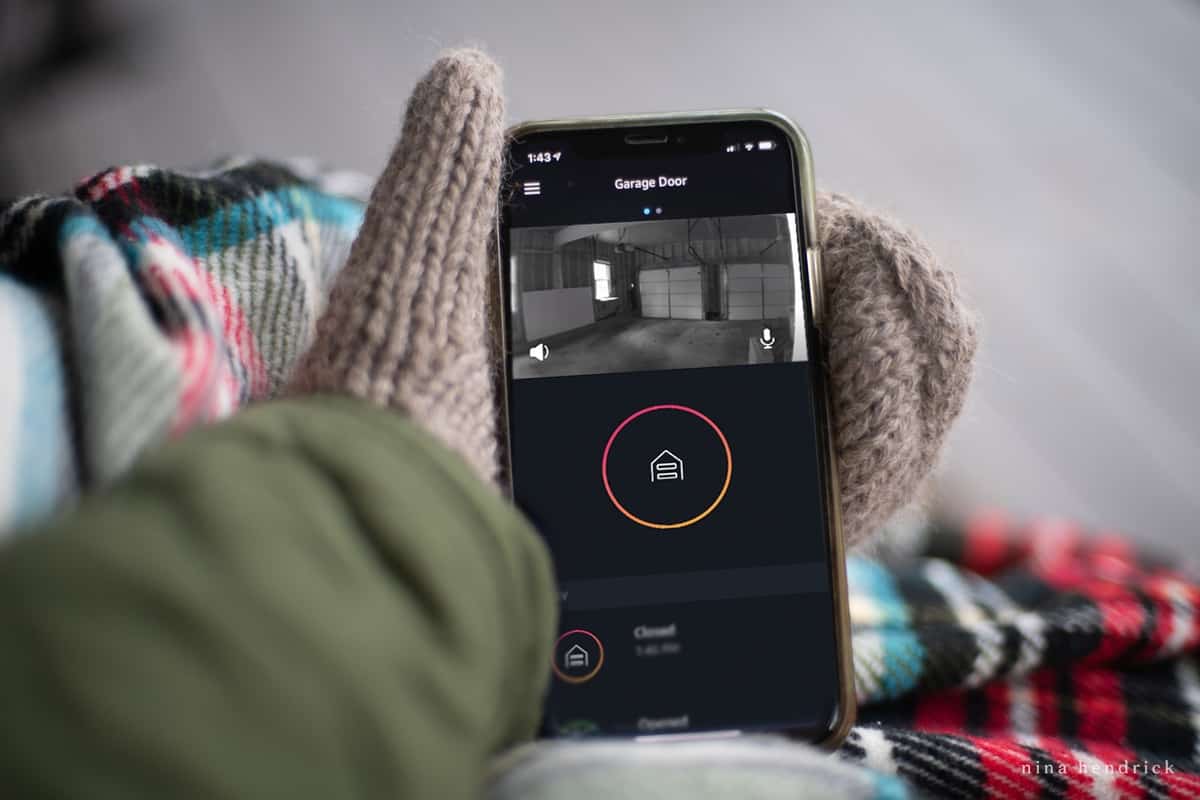 When the delivery occurred, I was able to watch the entire thing via live stream right on my phone on the Key by Amazon app from over 100 miles away.
The delivery person opened the garage door using their own app and then they placed the package out of the way of our cars pulling in. Then they used their app to close the garage door securely. If you're looking to add even more specific instructions, like where exactly in your garage is the ideal location, there's an area for notes within the checkout.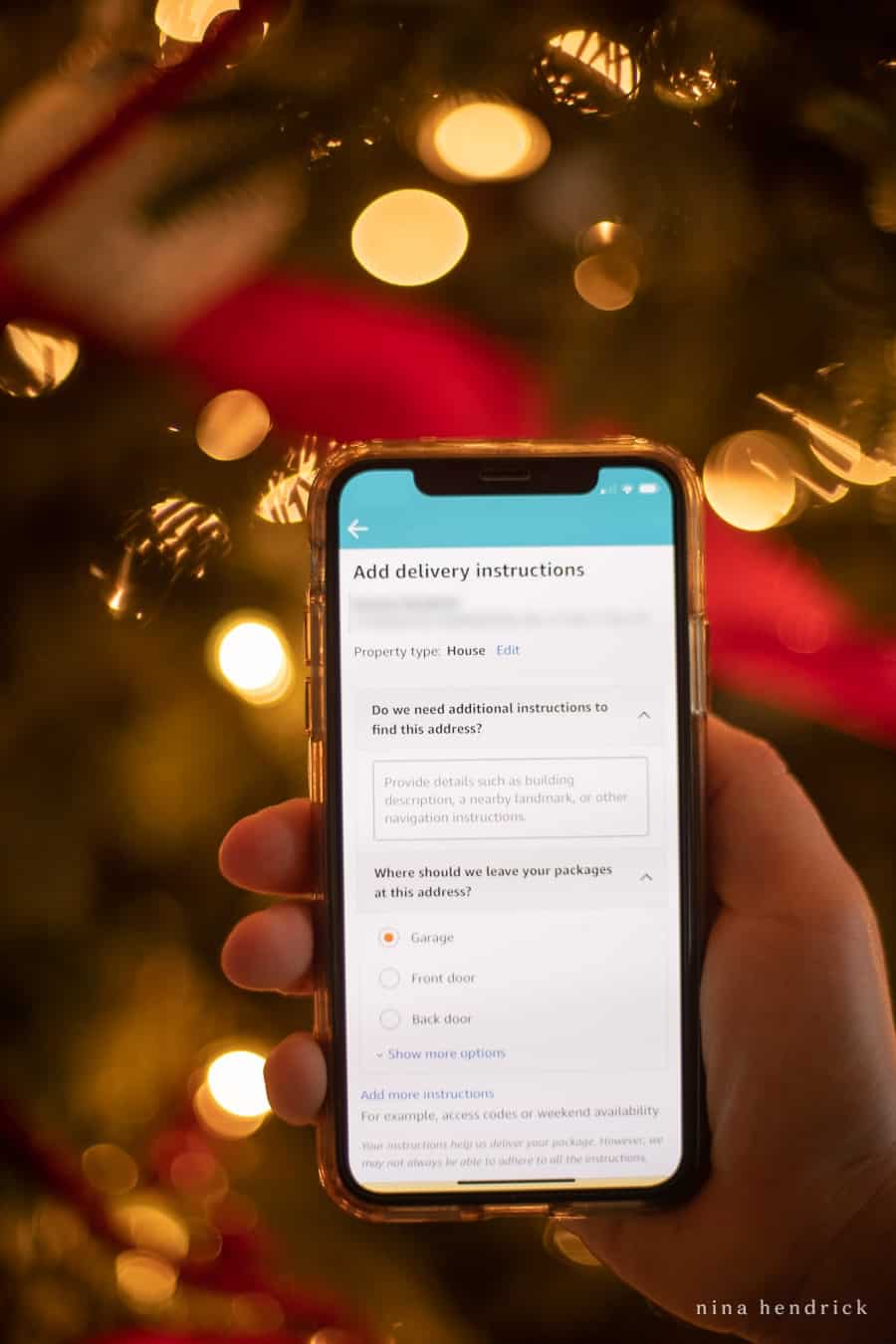 I could see how it could be a bit of a concern giving any stranger access to your garage, but the camera aspect gave me complete peace of mind through the process. Also, we really don't keep anything in our garage, so it's the perfect secure and weather-proof location for this type of service.
Now when we travel to our cabin during the holiday season— or even if we're just running around and unable to be home to wait for something— we don't have to worry about what will happen to our packages or ask a neighbor to bring them in for us. We'll know that they are securely out of the elements and also safe.
Overall, there are many benefits to this service, and now there's one less thing to worry about during this busy season! I know that no matter what our schedule holds, our packages will be securely out of harm's way, and it will make the process of holiday shopping that much less of a hassle. Anything that enables me to worry less and spend more time making Christmas memories with my family is a win in my book!