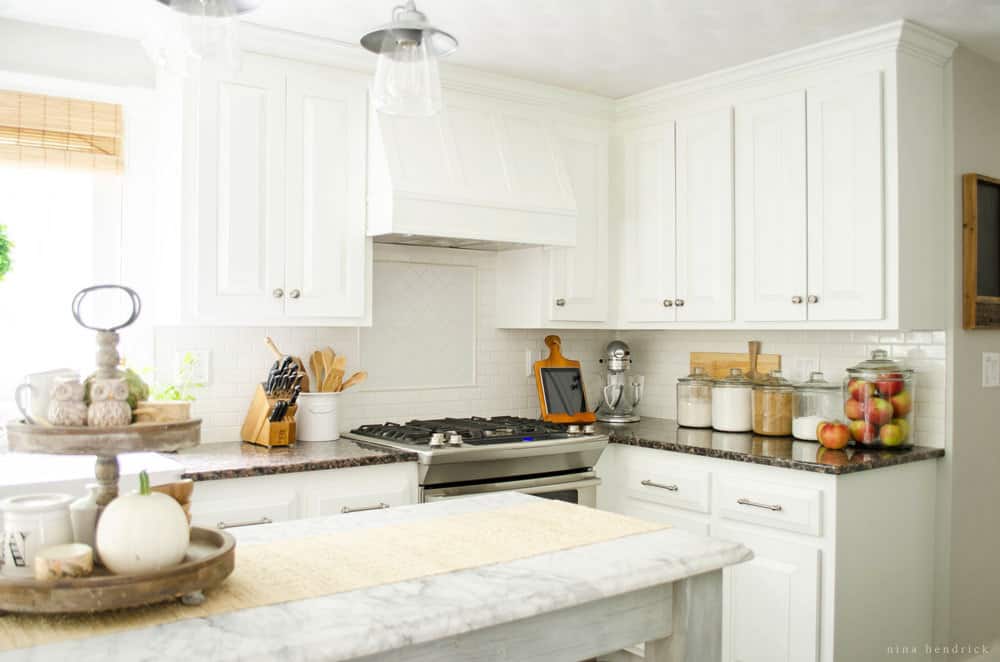 I hope you all had a wonderful and happy Thanksgiving! Ours was warm and lovely- we enjoyed a family meal in our brand new dining room (details coming soon!) and then went for a walk! That's pretty unusual for November in New England.
I have a bunch of extremely exciting things in the works… There is a BIG surprise coming up during the week ahead that I am completely over-the-moon about and can't wait to share with you! Today I have another fun piece of news- I have joined the lovely bloggers on the bHome App! If you aren't familiar with it, bHome is an app right on your phone that organizes all of the latest projects, social media posts, and news from your favorite bloggers all in one easy place.
I would love for you to come join me! To join me:
I hope to see you on bHome!
Join the Weekly Newsletter
Subscribe to get our latest content by email and access to our File Library. Download organizing and home decor printables FREE!
Nina is the owner & designer of Nina Hendrick Design Company and the Nina Hendrick blog. Along with her husband Mack, she is chronicling the journey of transforming their builder-grade 80s colonial into a modern day farmhouse. Nina and Mack live in the suburbs of Boston with their three children and golden retriever Lucy.